The idea behind the TouchArcade Game of the Week is that every Friday afternoon we post the one game that came out this week that we think is worth giving a special nod to. Now, before anyone goes over-thinking this, it doesn't necessarily mean our Game of the Week pick is the highest scoring game in a review, the game with the best graphics, or really any other quantifiable "best" thing. Instead, it's more just us picking out the single game out of the week's releases that we think is the most noteworthy, surprising, interesting, or really any other hard to describe quality that makes it worth having if you were just going to pick up one.
These picks might be controversial, and that's OK. If you disagree with what we've chosen, let's try to use the comments of these articles to have conversations about what game is your game of the week and why.
Without further ado…
Inbento
Back when we first heard about Inbento ($2.99) about a month ago, I was already pretty much sold. I mean, cats and food? Those are two of my favorite things right there. Plus it was coming from the same brilliant minds who gave us Golf Peaks, so really, how could this go wrong? The answer is that it couldn't, and now that I have Inbento in my hot little hands, it's even more fiendishly clever than I anticipated.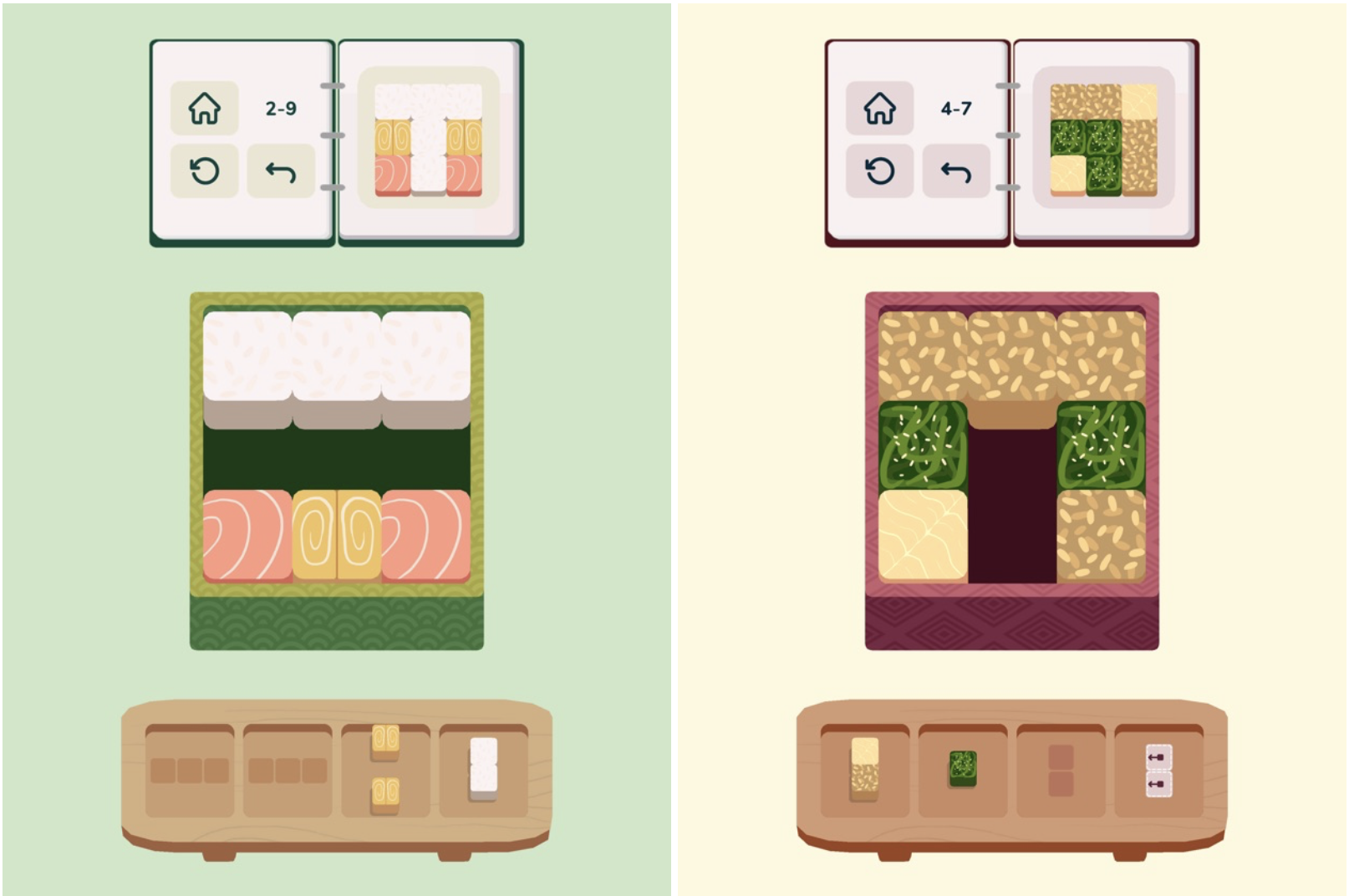 Inbento is more or less logic puzzles dressed up as you filling up bento boxes with food items. You're given a set of ingredients for every level and the shape and direction of these food items can vary. Also there is limited space in each bento box, and when you place a food item on top of one that's already in the box, the new item will take its place. So order of operation is very important if you're going to match the recipe of each box that's shown in each level.
It doesn't stop there, though, because there are special non-food items that you must utilize to find certain solutions. One early special item will swap the place of two food squares, so you'll need to learn when and where to place it on top of the food in the box in order to come up with the correct recipe. Also, some food items can be rotated, but others are locked into place, making it even more challenging to figure out which item goes where and when.
All of this is presented with a clean visual style and tied together with adorable story scenes that feature cats. What is not to love? Oh, and did I mention that Inbento is played in portrait orientation and is an absolutely killer one-handed game? Because that's something I love a bunch too. Sometimes all you want is just a straightforward puzzle game that will challenge your brain and feels like a quality production. That's exactly what Inbento offers, and for your three bucks you'll get more than 100 puzzles with no ads, IAP, or shenanigans. Puzzle fans should definitely gobble this one up.