Hello gentle readers, and welcome to the SwitchArcade Round-Up for September 3rd, 2019. Today's article is a little lighter than the last few, but we've still got a bunch of amazing new releases to check out. A small nugget of news and the usual sales information round things out. We're only on the third day of the month and the list of purchase-worthy games already adds up to well over one hundred dollars. This is going to be a rough one, friends. Let's venture forward!
News
'Yooka-Laylee and the Impossible Lair' Arrives on October 8th
Yooka-Laylee may have been created as a spiritual successor to Banjo-Kazooie, but there's another very popular Rare-developed franchise that many fans would love to see the ex-Rare folks at Playtonic Games tackle. Now, Yooka-Laylee and the Impossible Lair is obviously going to be a bit different from those games thanks to the overhead stages and the unique moves of its protagonists, but those side-scrolling stages have a nice familiar ring to them anyway. The game is set to arrive on October 8th, and pre-ordering will net you some extra goodies.
New Releases
Final Fantasy VIII Remastered ($19.99)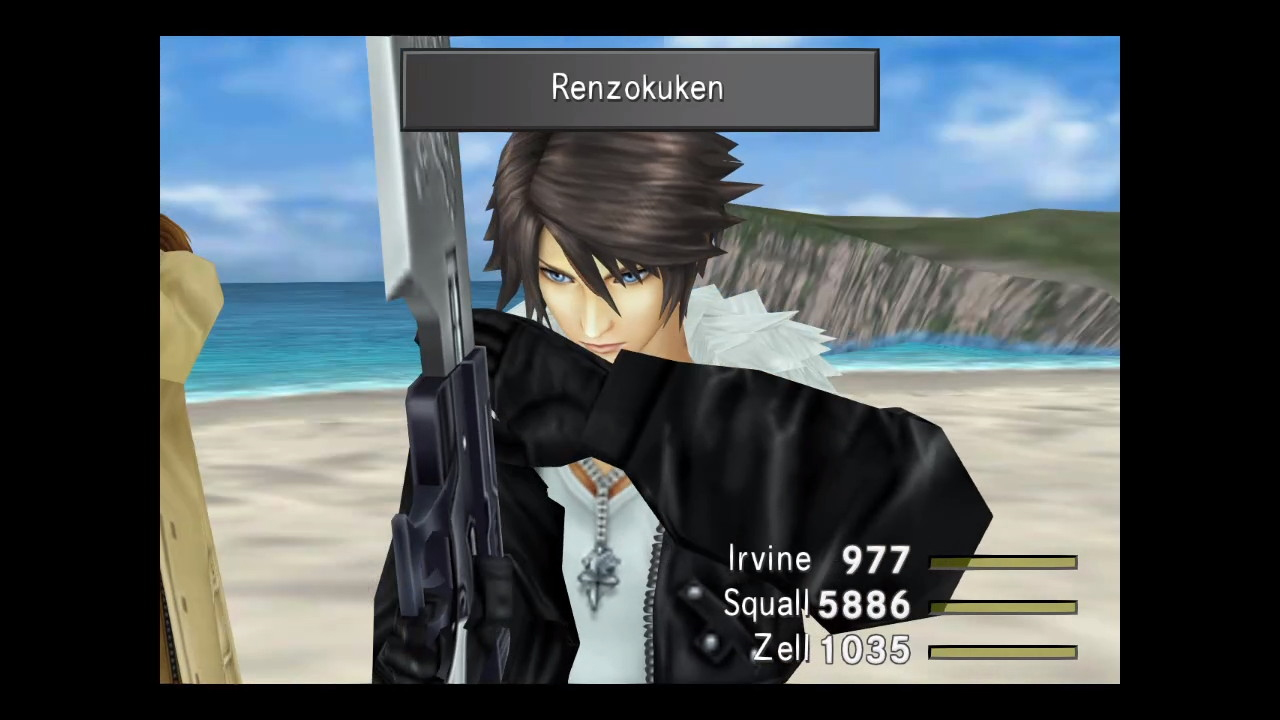 SwitchArcade Highlight!
Squall Leonhart and company are back just in time to celebrate the 20th anniversary of the game's North American release. Square Enix put a little more oomph behind this revival than it did for Final Fantasy VII and Final Fantasy IX, creating new, more detailed 3D models and generally spiffing things up all across the board. It also features the nice quality of life features we've seen in other recent Final Fantasy re-releases, like being able fast-forward battles, turn off random encounters, and more. This is one of the less-appreciated games in the main series, but if you take it on its own terms I think you'll find a pretty outstanding RPG here.
Spyro Reignited Trilogy ($39.99)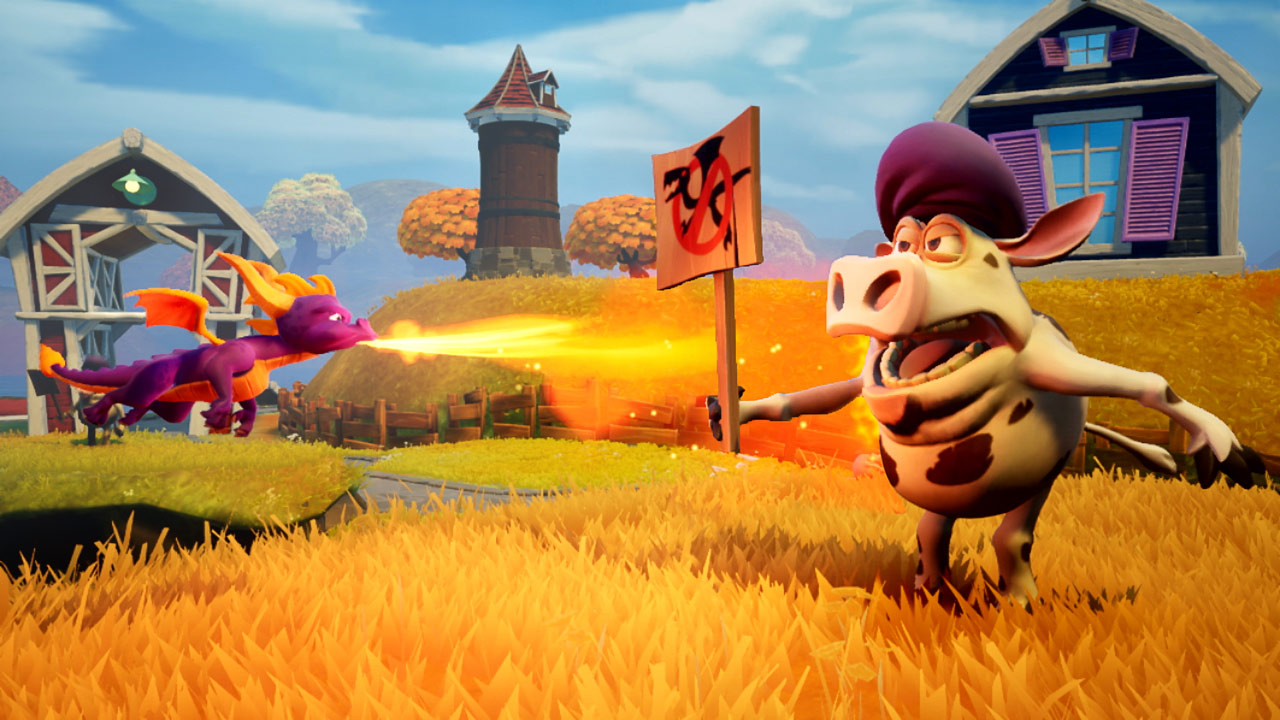 SwitchArcade Highlight!
Final Fantasy VIII isn't the only game from the 90s making a return in new togs today. Spyro the Dragon's first three adventures are now available on the Nintendo Switch via this remake trilogy from Toys For Bob. In spite of the many improvements made, these three games certainly feel of their era, but that's a big part of the appeal. There's a certain feel to these early 3D platformers that few games today match, and the first three Spyro games are among the most refined of those trailblazers. Just make sure you've got plenty of room on your memory card, as even the retail version has a required download of nearly 9GB.
Torchlight II ($19.99)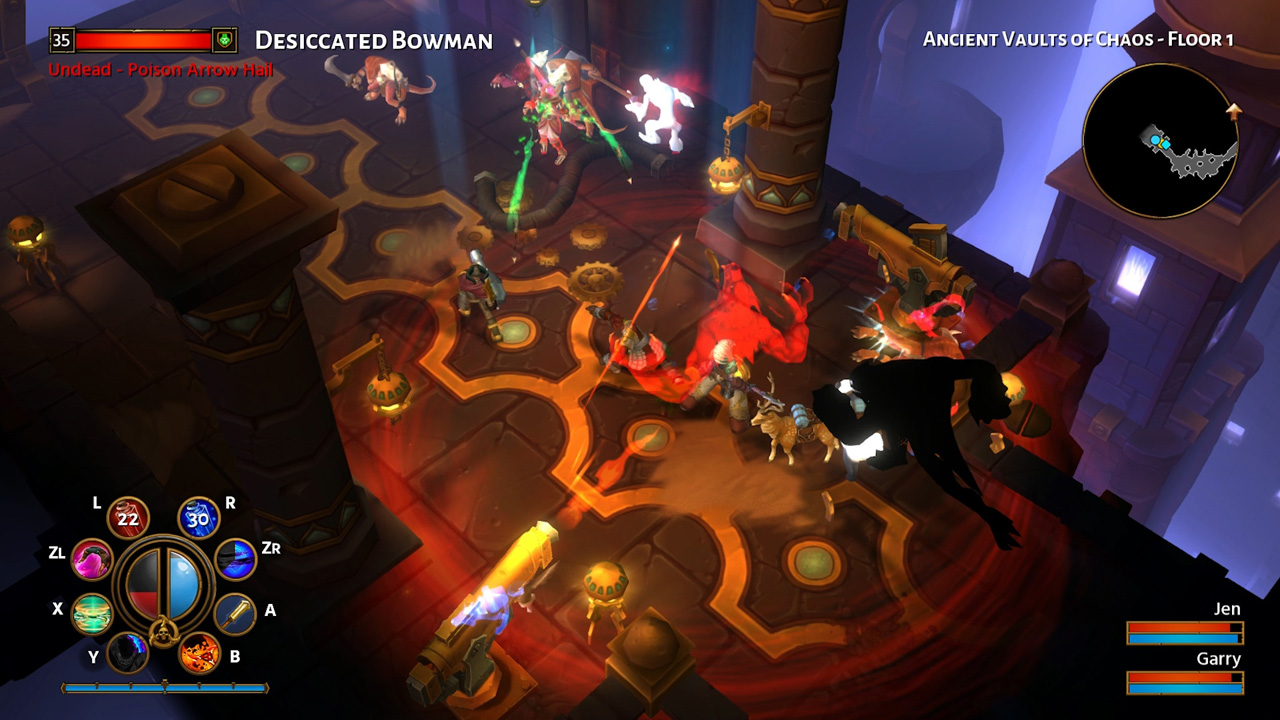 SwitchArcade Highlight!
Ah, it's finally here. Torchlight 2 is a fantastic dungeon crawling action-RPG in the vein of Diablo, and in my opinion it's of comparable quality to Diablo 3. Which, at a third of the price of that game on the Switch, is a frankly ridiculous value. You get online and local wireless co-op for up to four players, pets, a rather large open world, and a main quest of similar length to that of Diablo 3's. There are four different job classes, and a new game plus feature allows you to run through the game again with the same character after you've already played it once. I think it probably goes without saying, but if you enjoy action-RPGs or loot-driven dungeon crawls, this is a great pick-up at an awesome price.
Wand Wars ($19.99)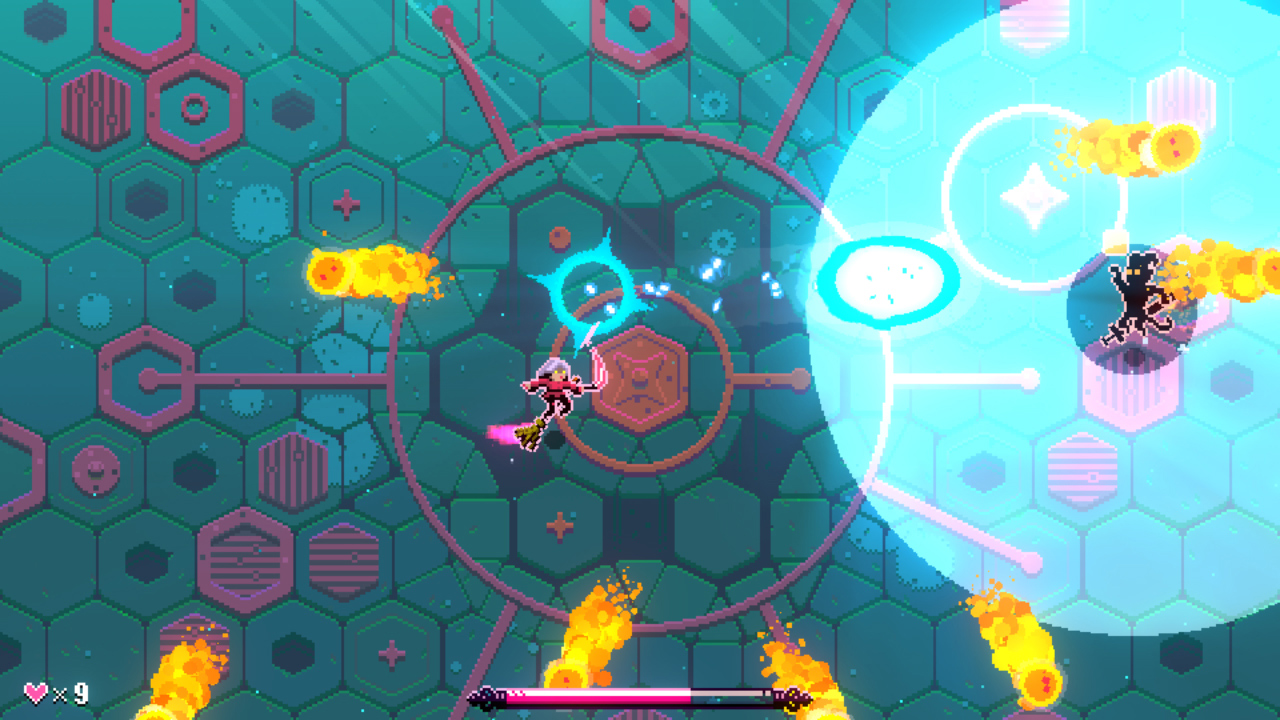 SwitchArcade Highlight!
Wand Wars is a super-fun multiplayer game of magical arena battles played from a top-down perspective. You have to catch and toss a magical orb while trying to avoid getting turned into a chicken or suffering other such indignities. The game does offer a fair bit of single-player content, but trust me: the local multiplayer is where it's at. Up to four people can play and there are seven different modes. It's colorful, a bit silly, and has tons of unlockable goodies that will keep things fresh as the play sessions go on. But I will once again stress that my recommendation of this game rests entirely on its multiplayer. If you don't do the regular couch gaming stuff, you probably won't get much out of Wand Wars.
Barrier X ($2.99)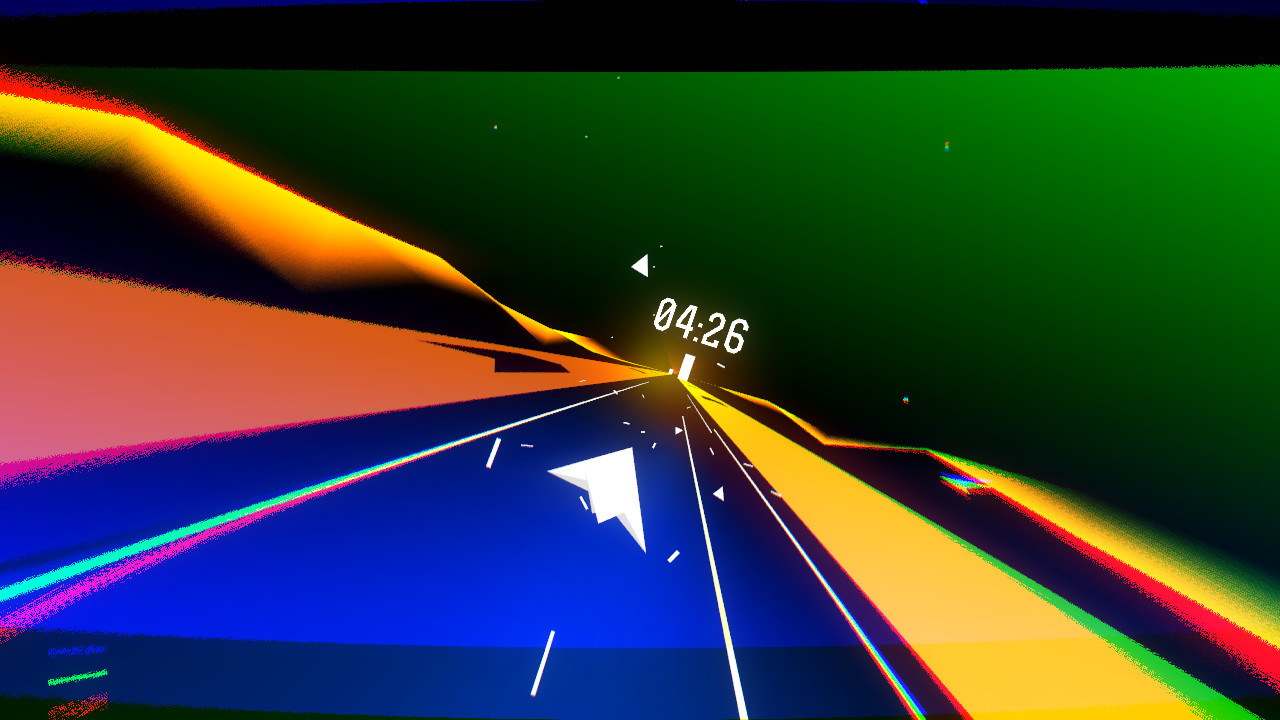 SwitchArcade Highlight!
There are tons of big games coming this month. Heck, there are quite a few out today. But if you're looking for something small but still excellent, may I recommend Barrier X? It's a high-speed game of obstacle avoidance with tons of style to spare. It's a bit like a super-fast behind-the-back runner but with a lot more lanes to deal with. Each game takes about a minute tops, so it's a great title to fire up when you just want to fiddle around with something without getting too deep into it. The price is easy on the wallet, to boot.
Root Letter: Last Answer ($29.99)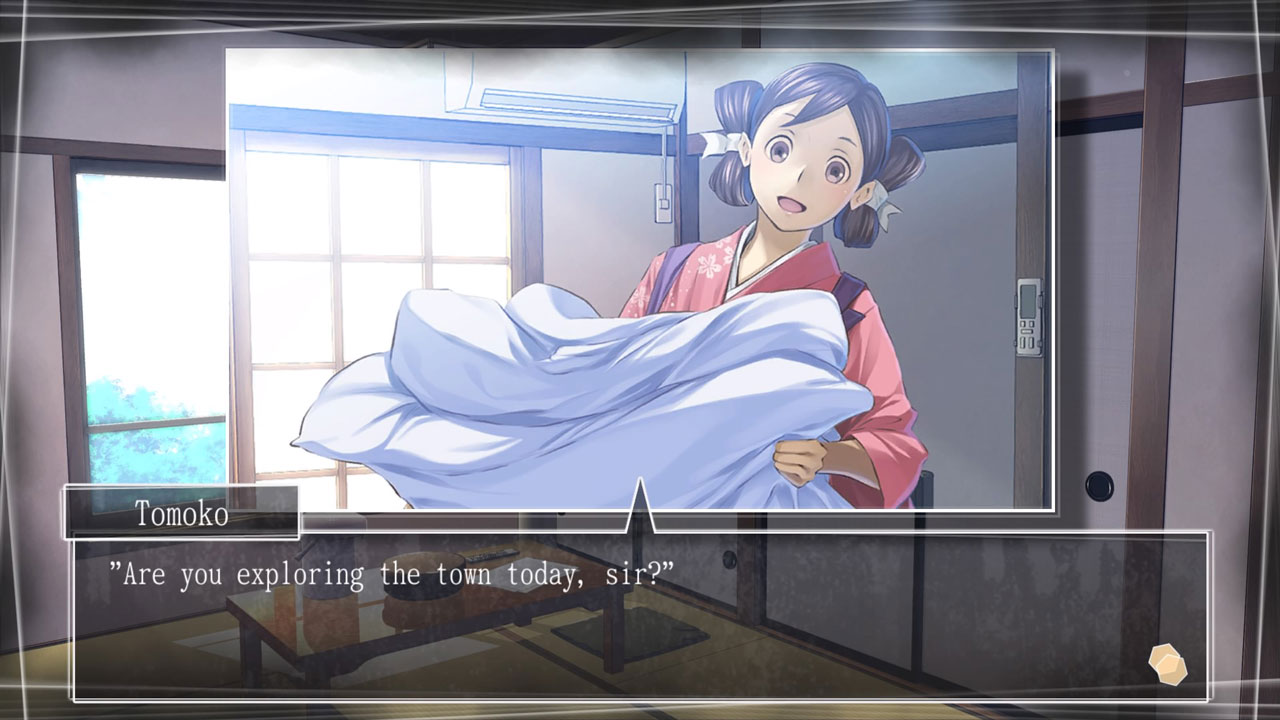 The popular visual novel arrives on Switch with an all-new option to play the game with real actors standing in for the traditional artwork. You've arrived in Matsue, Shimane to search for your high school pen pal who suddenly disappeared a long time ago. You find an unsent letter from her that puts everything she ever told you into doubt, and you have to talk to the people who knew her to set all of the mysteries straight. There are multiple endings depending on the choices you make, and this Last Answer remake includes even more story scenes that take place after the game's endings. Honestly, I feel this visual novel is just decent rather than great, but it certainly has a large fanbase who will surely be happy to see this new version, particularly at such a competitive price.
Fin and the Ancient Mystery ($4.99)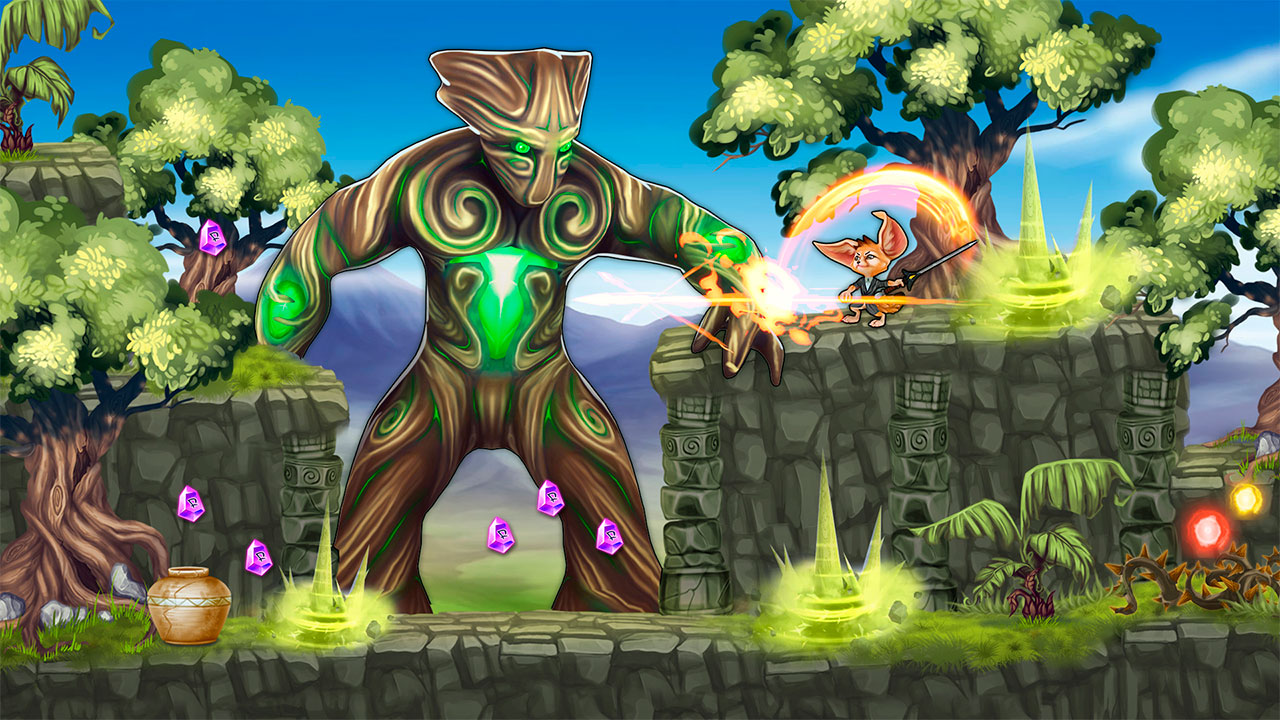 Well, the art looks nice in places, I'll give it that much. Fin and the Ancient Mystery makes its way over from mobile platforms, where it was a free game supported by ads and IAP. None of that business here, of course, but it suffers from the same problems many games that make that jump do. Namely, the game was built with intentional grind cooked into it so that you would be tempted to buy IAPs, and while it's nice that it's not trying to sell you anything anymore, the unpleasant effect on the balance remains. On top of that, the controls are pretty rough and the collision detection is troublesome. At least the price is low?
Sales
Today's list of new sales has a handful of the excellent SEGA AGES titles discounted to excellent prices. Whether you're an Alex Kidd kid or a Wonder Boy fan, you can save a couple of bucks. For those who are a little more adventurous, the unique and very cool Gain Ground is also on sale. Outside of the SEGA stuff, real-time dungeon-crawler Vaporum is at a nice price, and the enjoyable stealth action game Aragami is worth checking out as well. As for the outbox, it's mostly stuff that will likely be back around again before too long. Nothing to get too concerned about, in my opinion.
New Games on Sale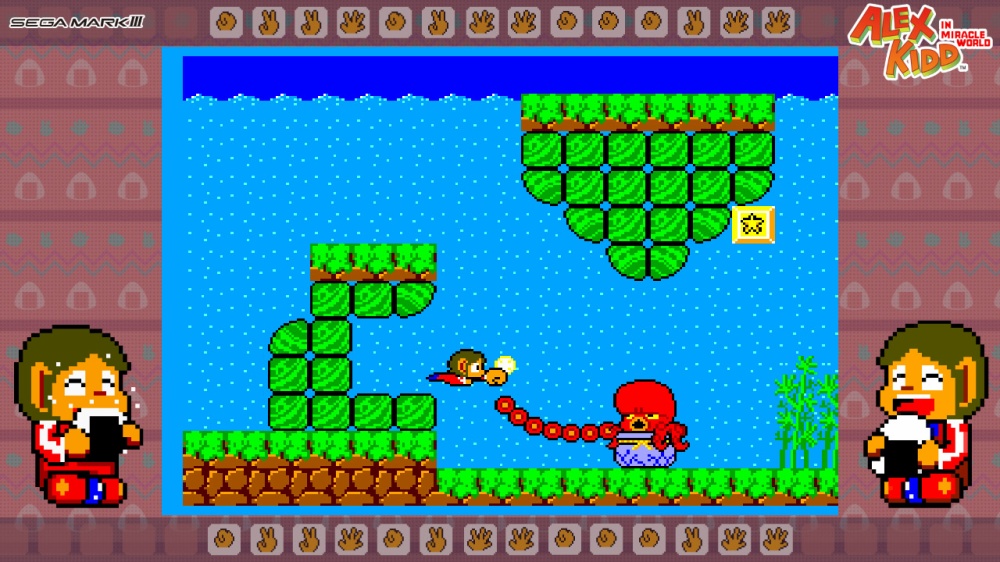 SEGA AGES Alex Kidd in Miracle World ($5.99 from $7.99 until 9/9)
SEGA AGES Wonder Boy: Monster Land ($5.99 from $7.99 until 9/9)
SEGA AGES Gain Ground ($5.99 from $7.99 until 9/9)
Vaporum ($14.99 from $24.99 until 9/15)
We. The Revolution ($14.99 from $19.99 until 9/15)
Candle: The Power of the Flame ($4.99 from $19.99 until 9/15)
Roarr! Jurassic ($3.49 from $4.99 until 9/15)
Crimson Keep ($5.99 from $19.99 until 9/15)
Apocalipsis Wormwood ($3.49 from $4.99 until 9/15)
HoPiKo ($1.99 from $9.99 until 9/15)
The Path of Motus ($7.49 from $14.99 until 9/20)
Aragami: Shadow ($17.99 from $29.99 until 9/15)
Skyhill ($3.49 from $4.99 until 9/15)
Gunhouse ($4.99 from $14.99 until 9/24)
Pirates: All Aboard! ($0.49 from $5.99 until 9.24)
Wondershot ($0.99 from $9.99 until 9/24)
Sales Ending Tomorrow, Wednesday, September 4th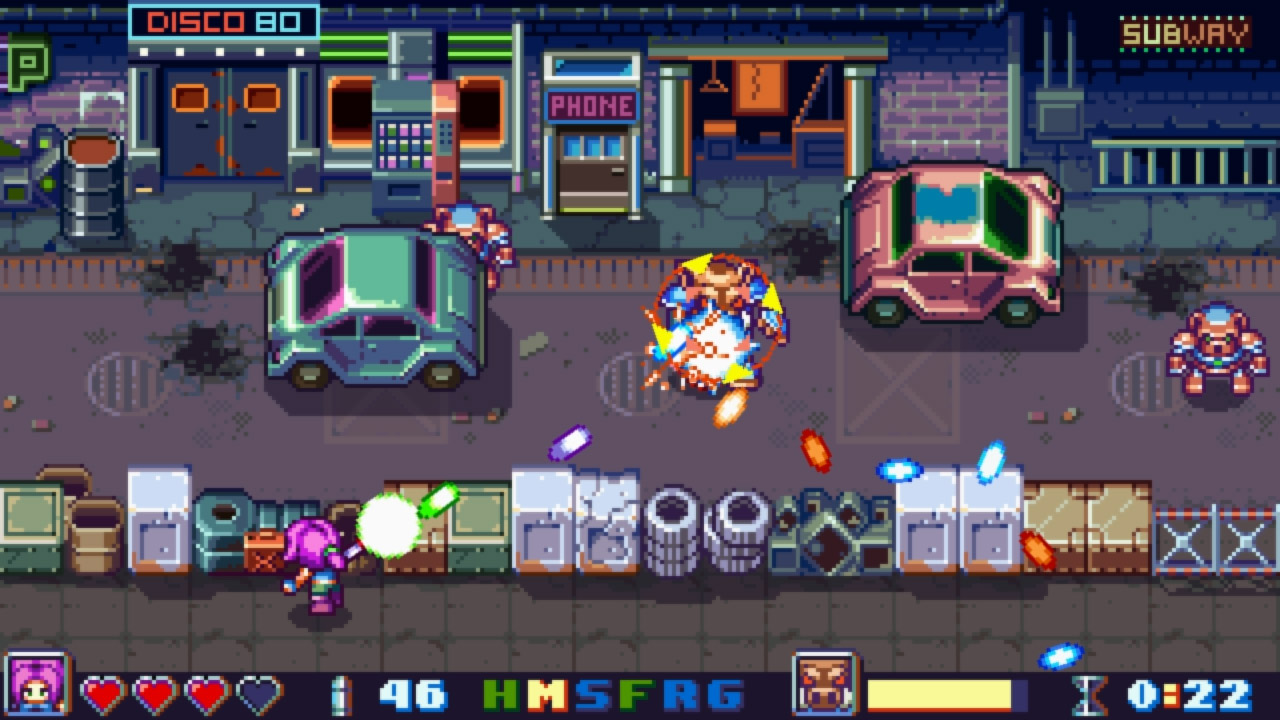 Bot Vice ($7.99 from $9.99 until 9/4)
Crayola Scoot ($2.99 from $29.99 until 9/4)
Crazy Strike Bowling EX ($7.99 from $9.99 until 9/4)
Eight-Minute Empire ($12.74 from $14.99 until 9/4)
Elevator…to the Moon! ($1.00 from $14.99 until 9/4)
Mecho Tales ($0.49 from $0.99 until 9/4)
Mecho Wars: Desert Ashes ($1.00 from $9.99 until 9/4)
Phantaruk ($0.49 from $4.99 until 9/4)
Plague Road ($1.00 from $15.00 until 9/4)
Q-YO Blaster ($6.69 from $9.99 until 9/4)
Rollin' Eggz ($2.39 from $2.99 until 9/4)
Rolling Sky ($7.69 from $10.99 until 9/4)
Silence ($19.99 from $39.99 until 9/4)
Super Star Path ($3.99 from $4.99 until 9/4)
The Childs Sight ($3.34 from $4.99 until 9/4)
Thief Simulator ($9.99 from $19.99 until 9/4)
That will wrap things up for another day, friends. I'm not too sure what tomorrow will bring, as it looks like there aren't any releases scheduled. We'll naturally have whatever news and new sales come along, but if things look a little too empty, I might have a review ready to go. I guess we'll see. Have a great day, and as always, thanks for reading!