Hello gentle readers, and welcome to the SwitchArcade Round-Up for May 23rd, 2019. For a Thursday, there aren't a whole ton of new releases, but that's probably partly owed to the downpour that fell on Tuesday. Still, we've got several games to look at and a few that are actually pretty interesting. I've also got a little hands-on preview of an absolutely bananas upcoming action-RPG, a little bit of news, and some nice sales information for the road. Let's save a magic dog!
News
'YU-NO: A Girl Who Chants Love at the Bound of this World' Comes West in October
Once upon a time, there was a Japanese game publisher named ELF. They were known for two things, broadly speaking: making porn games for computers, and making porn games for computers that were sometimes worth playing. The best of the bunch often got slightly sanitized releases on home consoles. YU-NO was one of those. A visual novel with an outstandingly ambitious storyline involving parallel worlds, YU-NO was a pretty big seller on computers and an even bigger seller in its SEGA Saturn release. In a sense, its expansive storytelling makes it a great-grandfather to games like Steins;Gate. ELF is no longer with us, but modern VN publisher 5pb has picked up the rights to many of its games, including YU-NO. A remake was produced for a number of platforms including the Switch, and it is that version that will finally see an English release on October 1st of this year via Spike Chunsoft. The Day One Edition will also include a goofy little 8-bit style action game for free. Oh, and no porn in this one. Sorry.
Previews
Hands-On with 'Super Cane Magic Zero'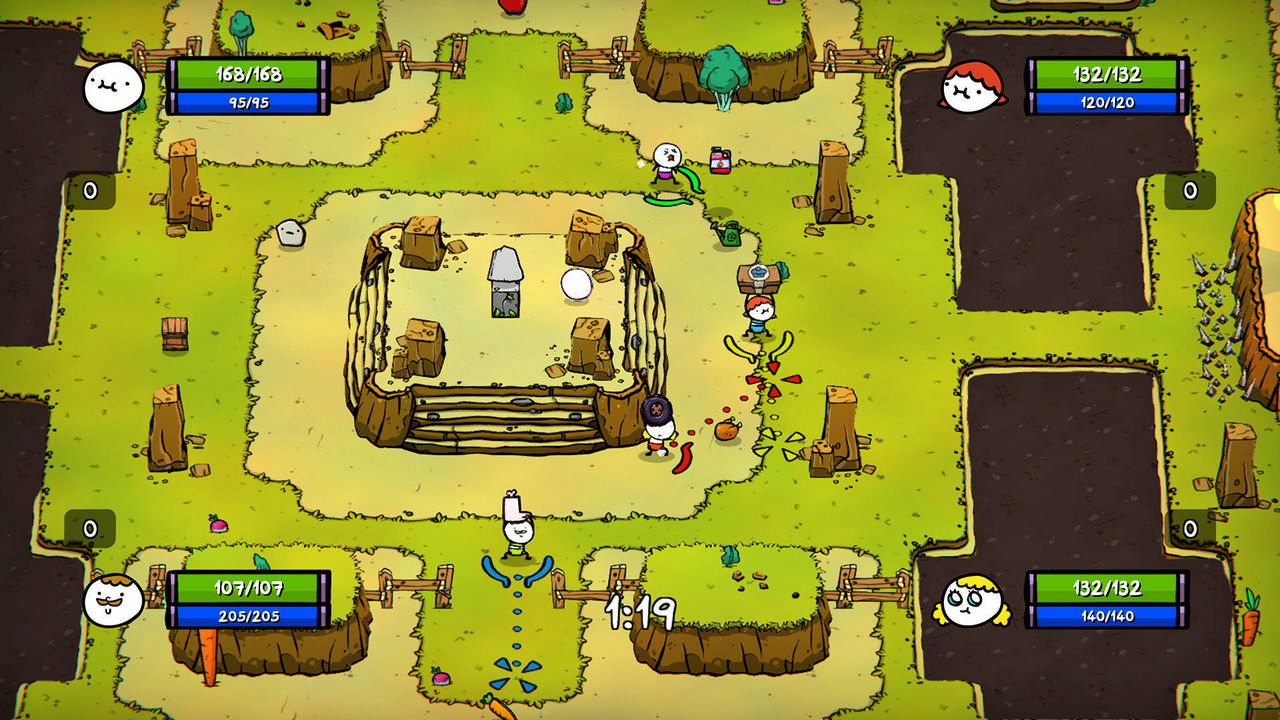 I don't do a lot of previews here, but I've been given the go-ahead to talk a little about Super Cane Magic Zero ahead of its release next Thursday. So yes, let's talk about this game. It's a weird one, for sure. I've seen it compared to tons of different games, including Diablo, Secret of Mana, and even Zombies Ate My Neighbors. If I tilt my head just right, I suppose I can see most of those. It's a top-down action-RPG with a wild multiplayer mode, and the frantic pace and silly vibe certainly do call Zombies Ate My Neighbors to mind. But I'm going to throw yet another reference in the pile, because the game this really reminds me of is Herc's Adventures.
That game was something of a spiritual successor to Zombies Ate My Neighbors, adding more persistence and a bit of an RPG feel to the proceedings while still remaining very much a zippy arcade-style game. And that's what Super Cane Magic Zero feels like. You and up to three of your friends make your way through procedurally-generated maps, thwacking away at enemies while looting and throwing everything that isn't nailed down. There is a little light puzzle-solving, frequently involving switches, but it's mostly a game about staying alive while you navigate your way to the goal. And like Herc's Adventures, it's pretty fun with one player but even better as you pull more people in.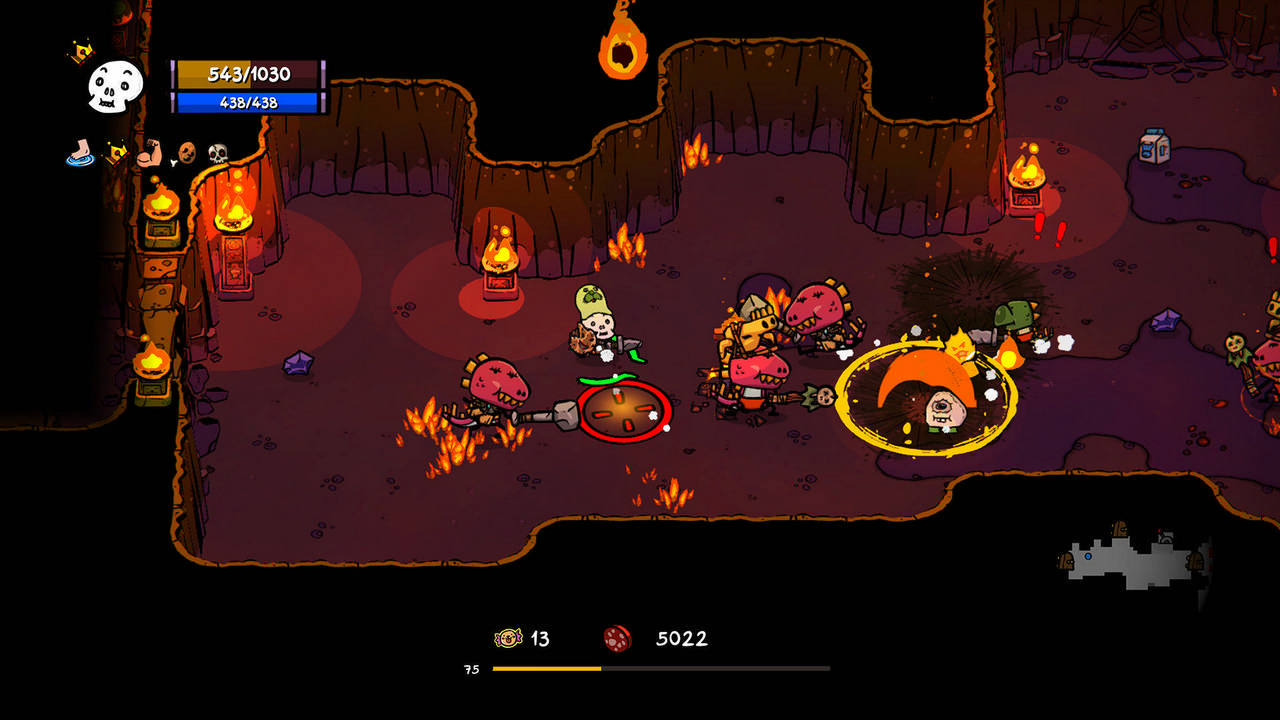 Besides the fun gameplay, the most obvious thing about Super Cane Magic Zero is that it's wackier than a bag of cats. Knowing that this is something of an RPG, you may find yourself carefully paying attention to the opening story bits. If you're like me, it'll take you all of five minutes to realize none of it matters and it's all just an excuse to be randomly weird. Not everything lands, but if you like absurd humor, you'll really be pleased here. The off-the-wall sense of humor permeates every aspect of the game, from items to gear to skill trees.
Anyway, I'll be doing a full review of the game when it releases, so I don't want to give away too much right now. If you're looking for an extremely silly, slightly breezy action-RPG to play with your friends, you'll probably want to keep an eye on Super Magic Cane Zero. As mentioned, this will be out on May 30th for $24.99, but is currently enjoying a 10% discount leading up to the release.
New Releases
Heroine Anthem Zero: Episode One ($12.99)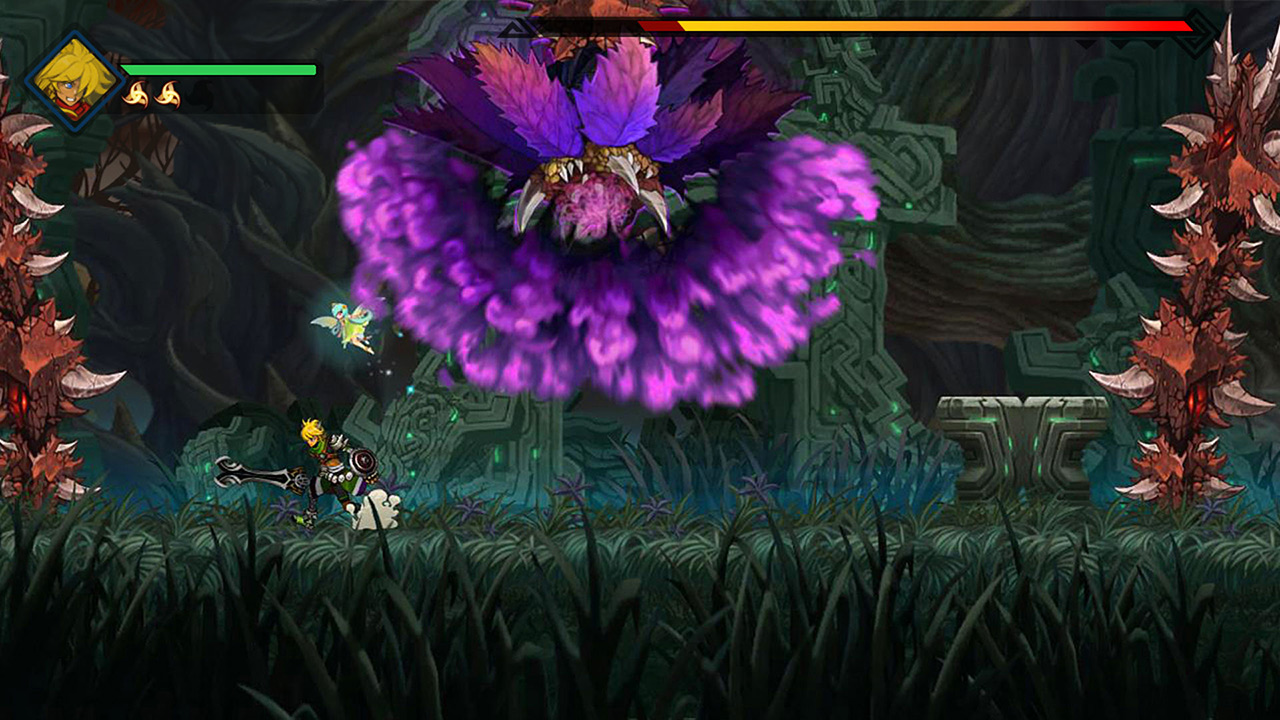 This is a story-heavy side-scrolling platformer with some light adventure elements. It has one of those eShop descriptions where you can tell right away you're going to be in for a lot of jargon-heavy text, and all you can really do is hope that it leads somewhere interesting. And, well, it doesn't really pull that off. In fact, I'd go so far as to say that in both narrative and mechanics this game is almost the definition of nothing special. The visuals are pretty nice though, as is the soundtrack, and if you like your cute fanservice girls you'll get your fill here. Otherwise, it's long-winded in terms of story, abbreviated in terms of gameplay, and just kind of so-so overall.
Star Sky ($4.99)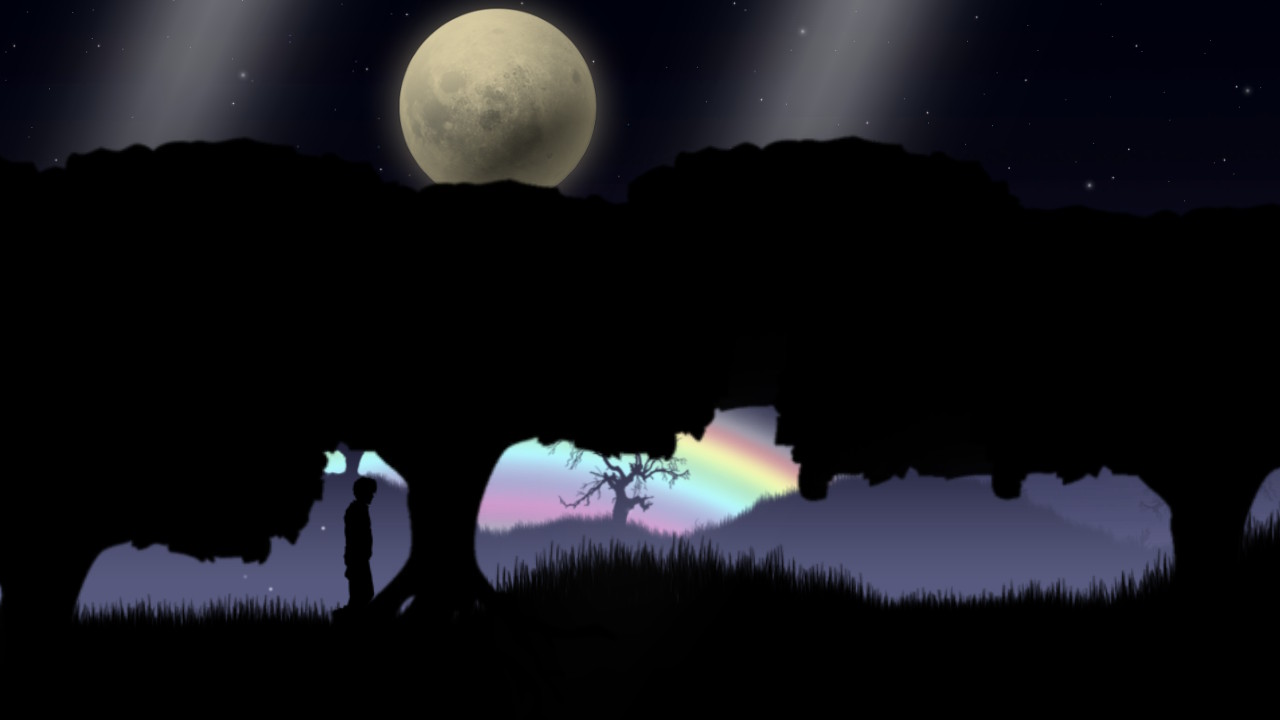 This is quite literally a walking simulator, so if you're looking for the next Mega Man or what-have-you, it's best to just move along. The idea here is that you are walking forwards along a path, and at certain points you can stop and get an event scene. You have to pay careful attention to notice the cues that indicate a cut-scene, though. This is another rather short game, but it's quite possible to miss scenes on your first playthrough and you'll likely have to play it a few times to see everything. Even so, I suspect you'll only get an hour or two out of the game at best. But it's a very chill hour or two with some interesting story bits, if nothing else. For a fiver, it's not a bad pick-up for those who enjoy what I typically call "experience games".
My Lovely Daughter ($14.99)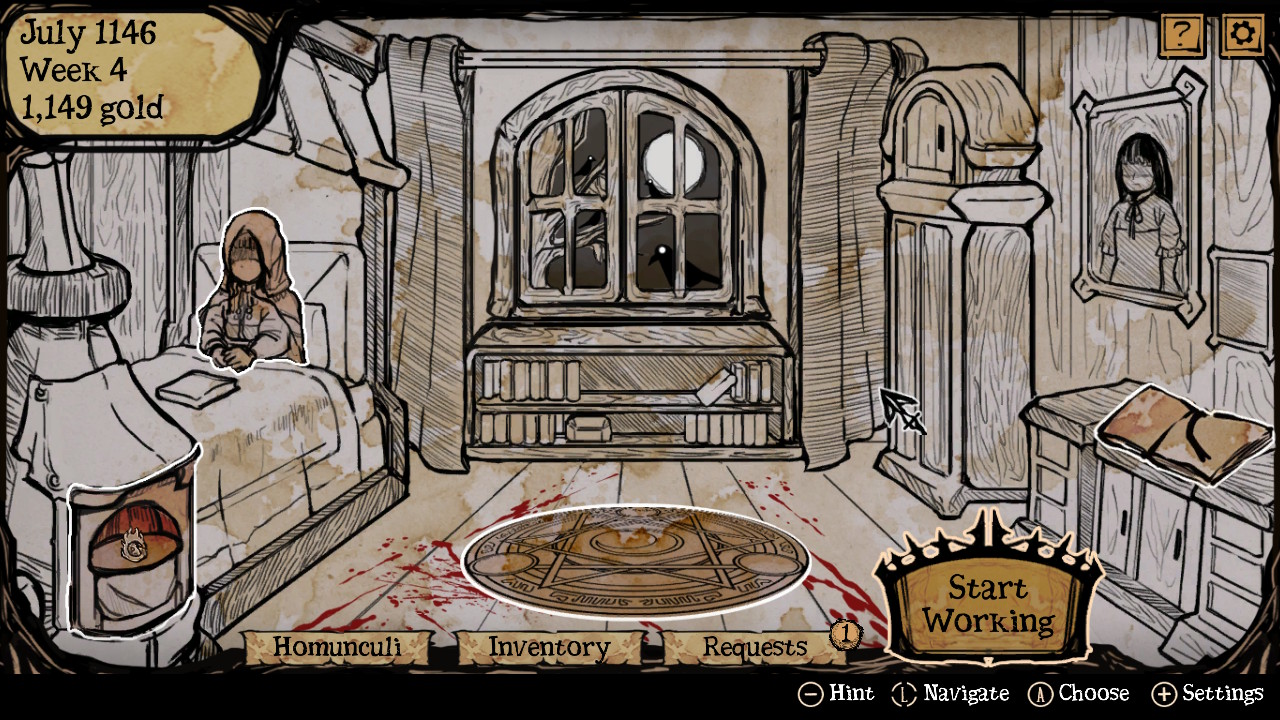 Well, this is probably the most disturbing Switch game I've seen yet. You play as an alchemist named Faust who has lost his memory. He wakes up only to find that his precious daughter is dead, and he turns to some very dark arts indeed to try to bring her back. Her soul can only be restored by harvesting soul energy from homonculi, and they in turn need to be developed properly to generate good results in that regard. But everything costs a lot of money, so the homonculi must be put to work. You create them, you raise them, they serve your cause, and when the time comes, you have to kill them. The game leans hard into this, really trying to make the player feel bad. And maybe you should. Not the most engaging of games mechanically, as it's mostly a time management deal with some light sim elements, but the story certainly stands apart from most Switch games. If you like your tales dark and troubled, you may want to pick this one up.
American Fugitive ($19.99)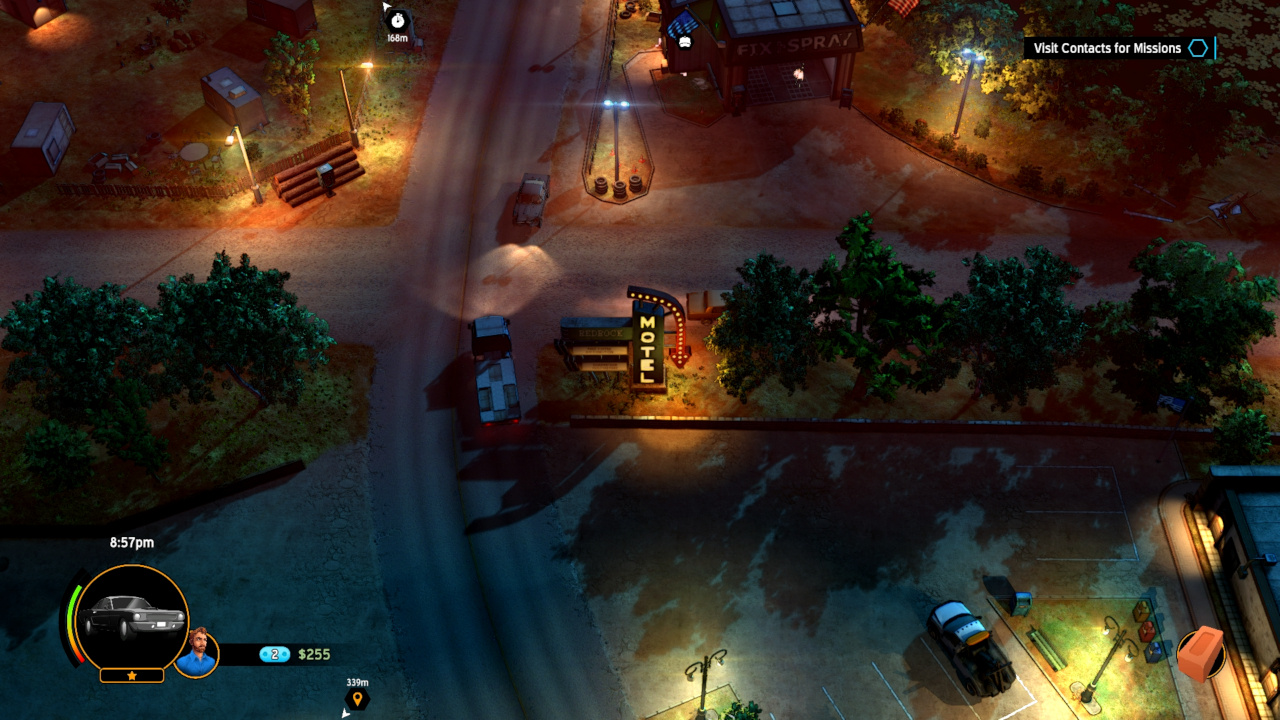 SwitchArcade Highlight!
There's little doubt that the shift in perspective from top-down to street-level made a huge difference in Grand Theft Auto's fortunes, but I feel like there were a few things lost in the process, too. That's part of why I enjoyed the heck out of Grand Theft Auto: Chinatown Wars, and it's also a big part of why I think American Fugitive is a terrific game. You play a man who gets thrown in prison for a crime he didn't commit. When the chance comes to find out who was really behind the nasty deed, our hero makes a break for it. The main goal is to find out who framed you and why they did what they did, but in typical GTA-style game fashion there are plenty of fun distractions along the way. I'll be doing a full review of this one soon, but suffice it to say that if you liked the top-down GTA games at all, you'll want to get this.
Wonder Boy Returns Remix ($14.99)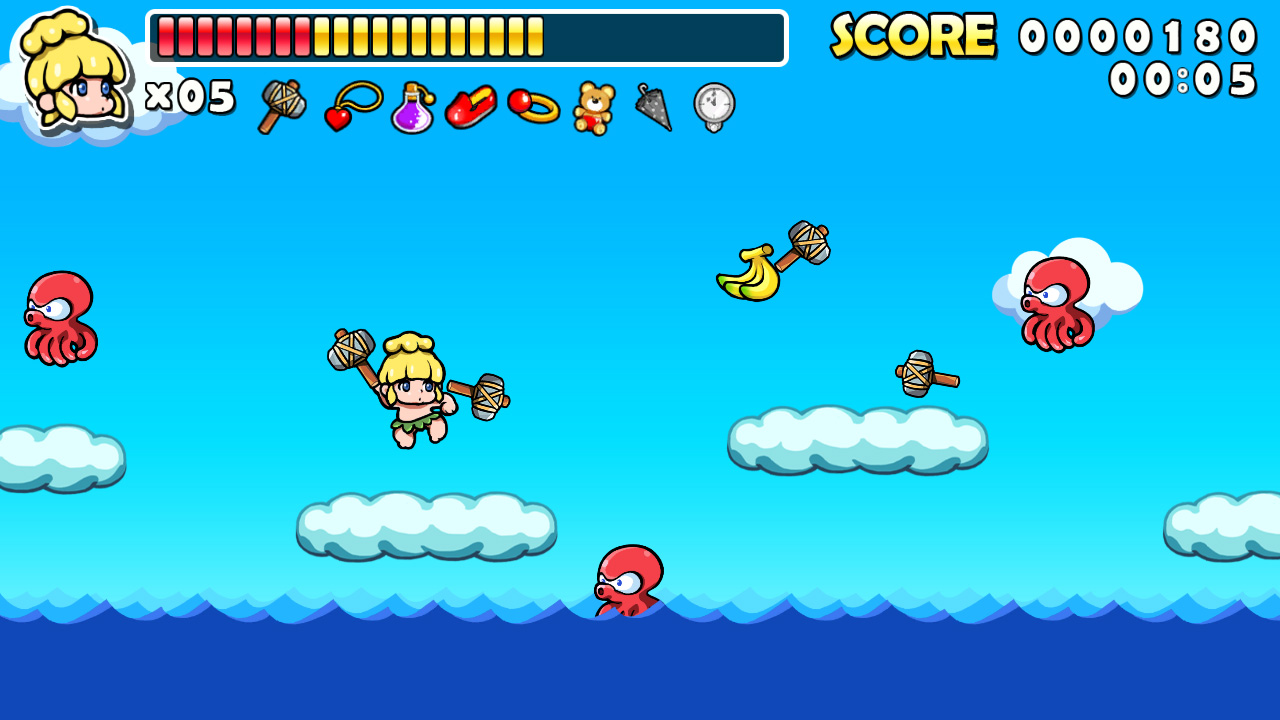 What is the Switch going to do with all these Wonder Boys? First we had a great remake of Wonder Boy 3: The Dragon's Trap. Then we had the amazing spiritual successor Monster Boy and the Cursed Kingdom. The SEGA AGES lineup is about to add Wonder Boy in Monster Land. And now we've got a remake of the original Wonder Boy, also known as the one before the series went all adventure game-like. This game was of course re-imagined by Hudson and kicked off its Adventure Island series, but I find that the original still has a fair bit of cachet with a certain group of retro game fans. And here it is, kind of. This is partly a remake, partly a new game. One thing the developers didn't properly nail down, however, is the play control. There's something a little off about this game, and although it's reasonably playable anyway, Wonder Boy veterans are probably going to be pretty turned off by it.
Sales
It being the day that it is, I'm sure I'll be waking up to anywhere between fifty and a hundred new sales that weren't here when I wrote this. But as I cannot predict the future, we have to go with what's here, and what's here is not much. A pre-order discount on Brothers, and a few other sales. At the very least, Switch 'N' Shoot is really fun and although that discount isn't much, the normal price isn't high at all. So I recommend that. Lots of good stuff in the outbox as well. I'll give my personal nods to Death Road to Canada and Iron Crypticle, but there are plenty of other good games in there depending on your tastes.
New Games on Sale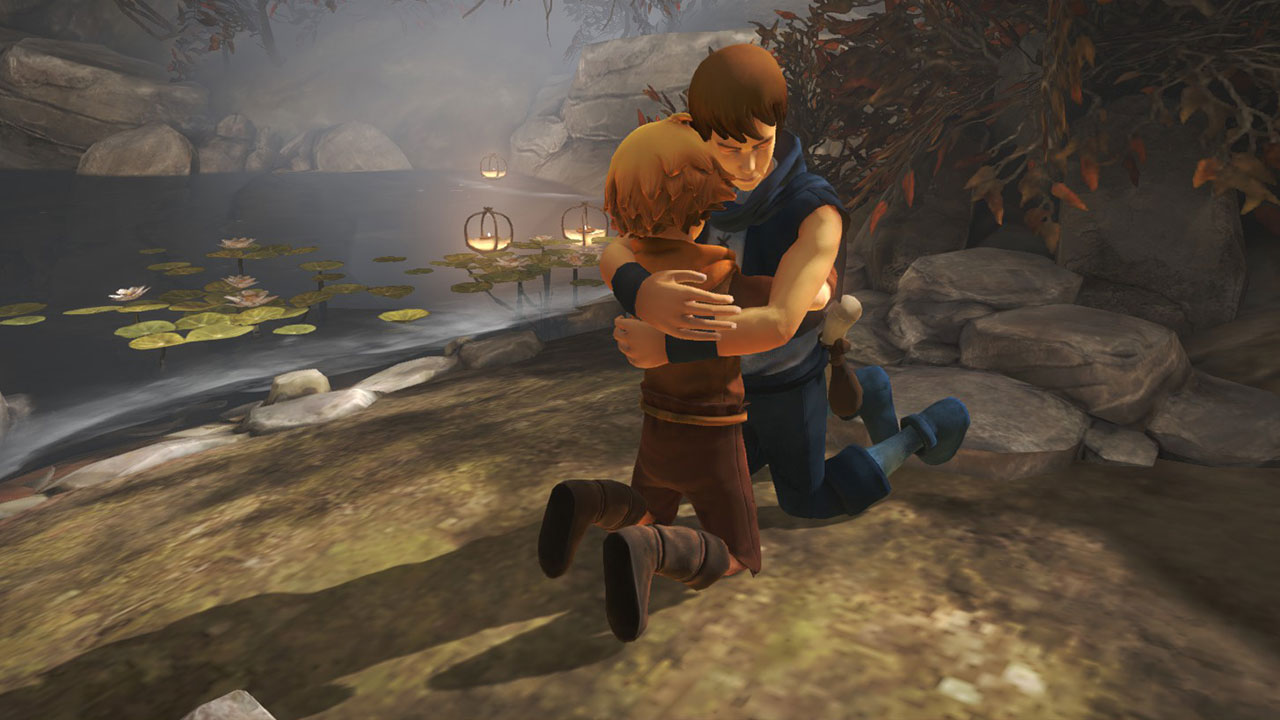 Brothers: A Tale of Two Sons ($13.49 from $14.99 until 5/28)
60 Seconds! ($3.99 from $9.99 until 5/29)
Switch 'N' Shoot ($4.13 from $4.59 until 5/29)
Dexteritrip ($1.99 from $6.99 until 6/10)
Sales Ending Tomorrow, Friday, May 24th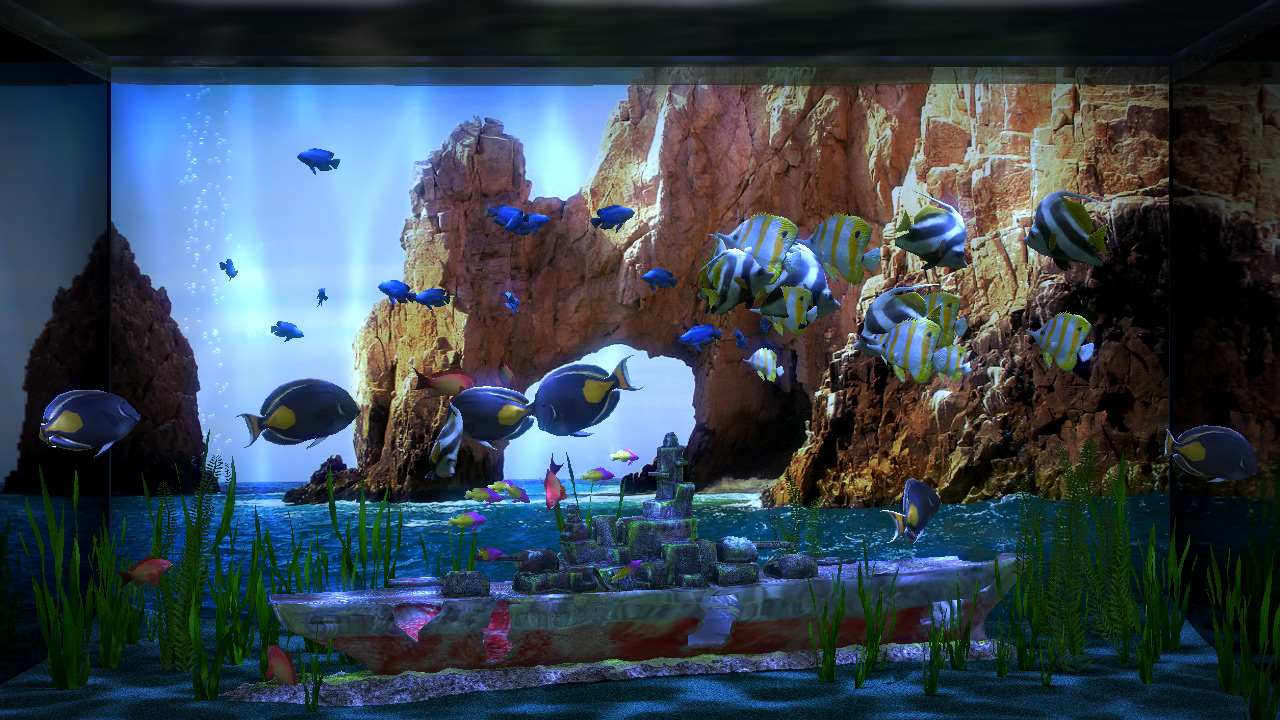 Aqua TV ($5.99 from $9.99 until 5/24)
Bass Pro Shops: The Strike ($19.99 from $39.99 until 5/24)
Black Hole ($3.95 from $5.99 until 5/24)
Breakforcist Battle ($5.99 from $9.99 until 5/24)
Cabela's: The Hunt ($19.99 from $39.99 until 5/24)
Death Road to Canada ($8.99 from $14.99 until 5/24)
Defense Grid 2 ($13.99 from $19.99 until 5/24)
Disco Dodgeball ($3.74 from $14.99 until 5/24)
forma.8 ($3.99 from $9.99 until 5/24)
Furi ($9.99 from $19.99 until 5/24)
Golf Peaks ($3.49 from $4.99 until 5/24)
Guns, Gore and Cannoli ($6.69 from $9.99 until 5/24)
Guns, Gore and Cannoli 2 ($8.70 from $12.99 until 5/24)
Iron Crypticle ($4.99 from $9.99 until 5/24)
Max: The Curse of Brotherhood ($7.49 from $14.99 until 5/24)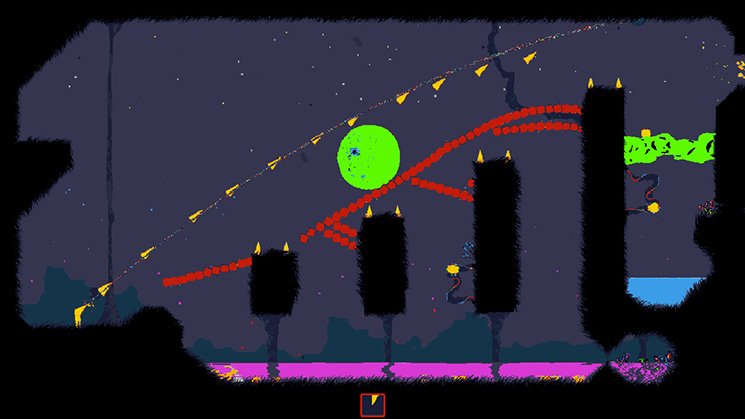 Membrane ($0.99 from $9.99 until 5/24)
New Star Manager ($11.99 from $19.99 until 5/24)
Squids Odyssey ($4.49 from $14.99 until 5/24)
Surgeon Simulator CPR ($7.79 from $12.99 until 5/24)
Tales From Space: Mutant Blobs Attack ($6.99 from $9.99 until 5/24)
Thumper ($4.99 from $19.99 until 5/24)
Tricky Towers ($10.49 from $14.99 until 5/24)
Urban Trial Playground ($5.99 from $14.99 until 5/24)
Waking Violet ($2.79 from $6.99 until 5/24)
That'll do it for today, I think. Tomorrow's SwitchArcade Round-Up will cover the stragglers and Friday's new releases, along with whatever news and sales come about. I'm also hoping to have at least one review ready to go, but we'll have to see how things shake out. As always, thanks for reading!