Arena of Valor news this week has centered mostly on skin reveals over on the Garena test servers. That being said, due to the random nature of these skins appearing on other servers, we won't be featuring them here until they're officially confirmed for a western release. We can't stop you finding them, but we'll only be focusing on what we know will arrive across the pond in the near future.
It's time for your 49th Arena of Valor news roundup. We're getting shockingly close to a full year of these, now! If you're an active reader, or even just here for the first time this week, you have my thanks!
AWC 2019 Dates And Teams Revealed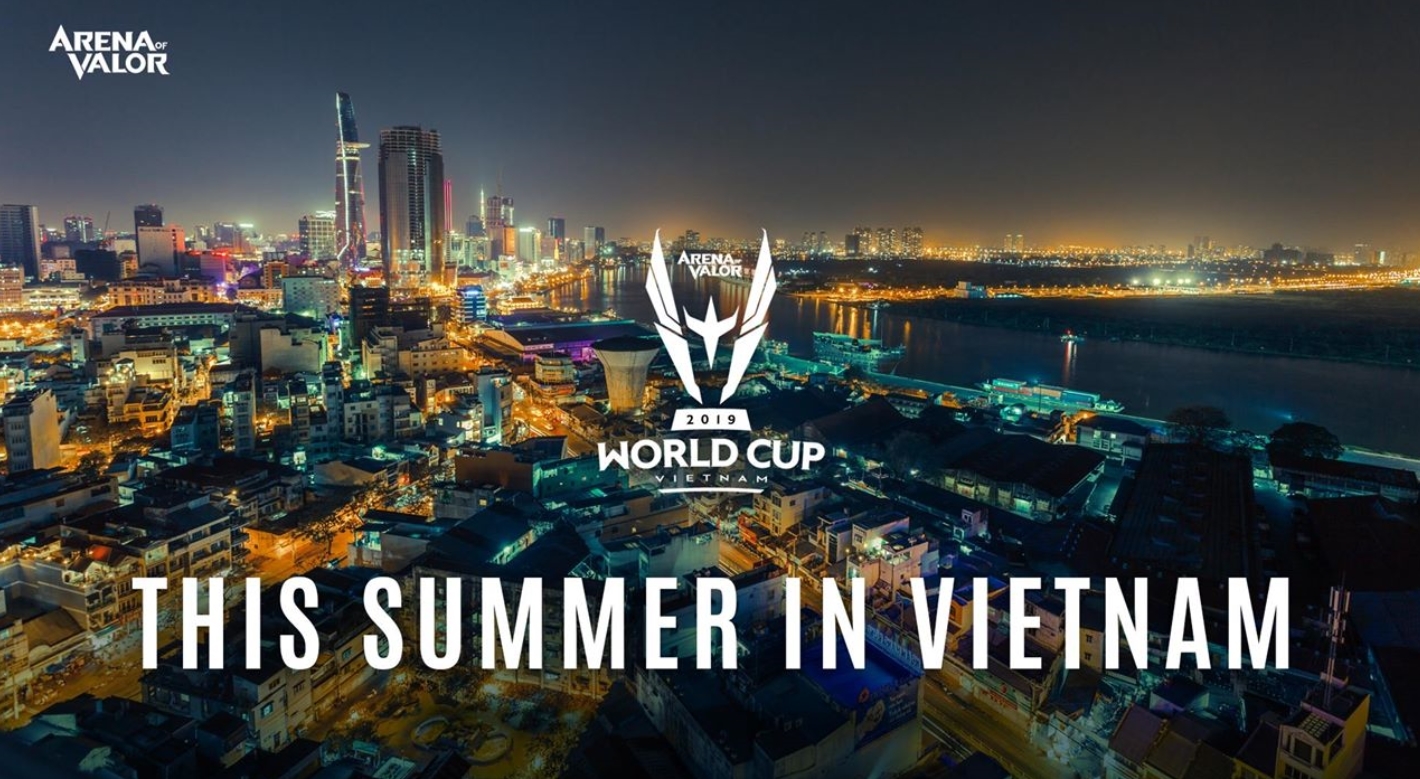 Even before Valor Series 3 kicked off, we knew the stakes. Competitors were fighting for their place in the Summer's biggest worldwide Arena of Valor tournament – the AWC. We knew the location – Vietnam – but not the date. And we wouldn't for several months; until today.
Making the announcements across any and all social platforms they could, Tencent and Garena have finally revealed the AWC 2019 dates. Almost, anyway.
According to the official website, the 2019 Arena of Valor World Cup will take place in Vietnam's city of Da Nang from the "end of June to mid-July". That's right; there's still no specific date. The event is just over a month away, yet it seems venue dates haven't been fully locked in. If you're hoping to travel down for the event, you might still want to hold off booking unless you can afford to add a 1-2 week buffer on your stay.
But what is confirmed is the competing teams. Confirming the outcome of the recent Valor Series final, only one western team was allowed through the competition – North America's BMGaming. The tournament will be the first to run the Global Ban Pick ruleset essentially barring a hero from a second use in the same set. The change should add plenty of variety to the tournament as traditional "meta" picks won't fly more than once.
The AWC 2019 total prize pool is a staggering $500,000, with the biggest single prize being $200,000 for first place. Competing teams and individuals can top up their winnings with Overall MVP and Best Line Up awards as they compete.
Expect the competition to be streamed live through Facebook. For the full 12-team line up, check out the website.
Airi's School Skin Wants Your Pocket Money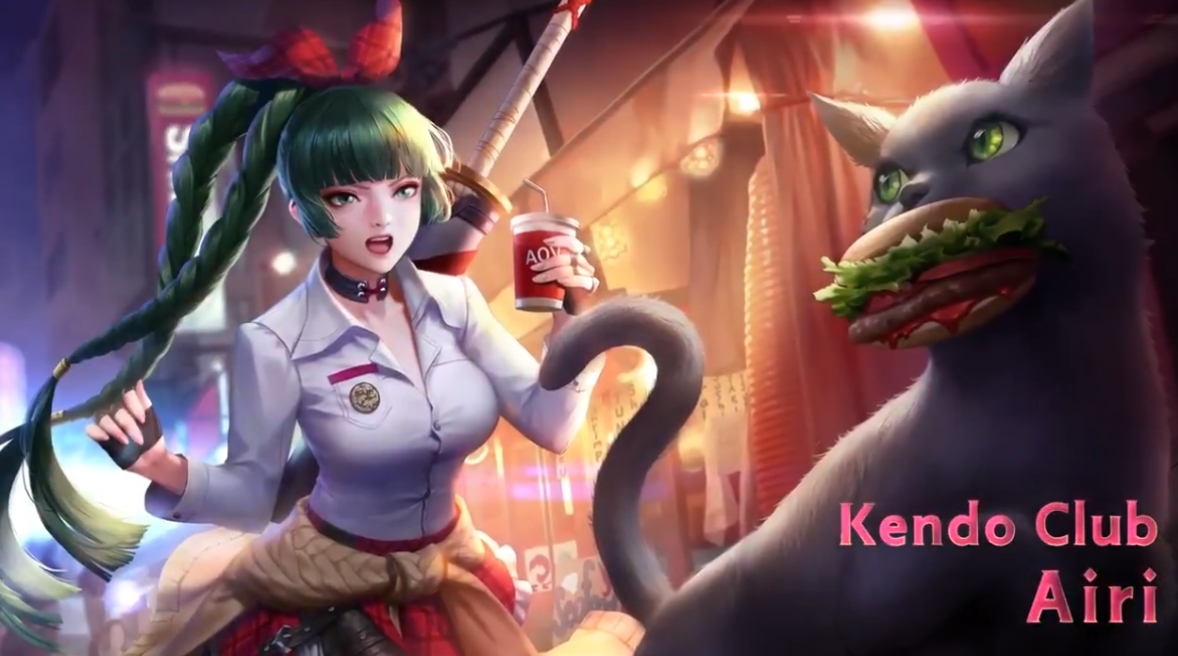 For about the going price of the clearly branded drink she's holding, Airi fans can pick up her new Kendo Club skin for a limited time.
Before she opted to go down the path of the kunoichi, Airi practiced in the way of the blade. With her wooden kendo sword on her back, she'll dash, sping, and cut through the competition without much in the way of new animations. She'll still toss out that massive glaive/shuriken with her A1, too, so she's clearly been practicing ninjutsu in her spare time.
Usually costing 599 vouchers, you can pick up the Airi Kendo Club skin for a mere 99 vouchers until the Tuesday reset. That's $1.
Amily Dystopia Enforcer Is The Start Of Something New
Drawing further comparisons to Camilla from League of Legends, Amily is taking on the world with her Dystopia Enforcer skin this week. Enjoying an almost seductive black and red steampunk design, it's far less revealing than her past outfits.
It's classed as an Epic skin and thus carries the Epic price tag of 1599 vouchers, but picking it up early knocks it down to a slightly more manageable 1199. If the video above doesn't sell you on it, just move on and hope for something better.
As ever, players who want the skin but lack the hero can buy both in a bundle for 2099 vouchers. Though if this leak is to be believed, she could be far cheaper soon.
iOS AOV Test Server Is Almost Ready
We talk about the Arena of Valor test server here a lot. Not only is it a way for pros to practice playing with and against new heroes before they risk interrupting the competition, but it's also the source of all those skin and hero videos we see coming out of the region. Previously locked to Android, those playing on Apple devices in the region will soon be able to get in on the action.
Apple devices famously lag behind Android in Asian territories likely due to the rivalry between cheap and powerful mobile device manufacturers like Huawei, Oppo, and Xiomei. Paired with the tougher app publishing rules on iOS devices, it's no surprise a iOS AOV test server has taken this long to justify.
For those daring enough to attempt to get on the typically Asia-only test server, registrations end later today, so you'll need to fill in the application form real fast to be in with the chance of joining on the first round. No word on the wider release or when more slots will open up, but any expansion of the test server is good news.