Hello gentle readers, and welcome to the SwitchArcade Round-Up for April 25th, 2019. Today we've got news on a few upcoming releases and updates, summaries of all of the new releases, and some nice little sales to look at. There's a lot of good stuff to buy today, friends. I hope you've been saving your nickels. Let's wade into it!
News
'Super Mario Maker 2' Will Release on June 28th
One of the last few big pieces in the plan to put everything that was good about the Wii U onto the Switch is Super Mario Maker 2. The first game was an unexpected bright spot late in the life of a console that was left behind far too early. The Nintendo 3DS version was… certainly a thing, as well. The sequel seeks to address some requests from the original and, of course, bring the experience to the Switch. We already knew it would release in June, but now we have an exact date: June 28th. Which is good, because I've got Dragon Quest Builders 2 penciled in for early June already. This summer, friends. It's going to be expensive.
New Content for 'Starlink: Battle for Atlas' Arrives April 30th
Starlink: Battle for Atlas hasn't done quite as well as Ubisoft likely hoped it would at the start of things, but the Switch version has been a bright spot to the extent that there has been any bright spots for the game. Likely a big reason for that is its Star Fox content, which lends the game an extra bit of appeal for Nintendo fans. Well, some new content is set to be delivered to all versions of the game on April 30th, and Switch owners can look forward to some additional exclusive Star Fox content on top of that. So bust out those toy ships and pull Starlink out of the archive box, because it's time for Fox, Slippy, Falco, and Peppy to take one more flight.
'Red Faction: Guerrilla Re-Mars-Tered' is Coming to Switch
See, the game takes place on Mars. That's what they're doing there with the title. Anyway, Red Faction. It's always sat in a weird place, I feel. Never quite in the high-end, but definitely popular now and then. The first game was a surprise hit of the PlayStation 2 launch period, and although I'm pretty sure that was the peak for the series, I do remember a lot of people liking Red Faction: Guerrilla quite a bit when it first came out on the PlayStation 3 and Xbox 360. It's one of those games good for people who just like to fool around and do wild things. Anyway, it was remastered a little while ago like its stablemate Darksiders, and now it again follows in that game's footsteps by coming to Switch. I'd say we can expect a port of similar quality, which is to say "quite good". The game releases on July 2nd at a price of $29.99.
New Releases
Aggelos ($14.99)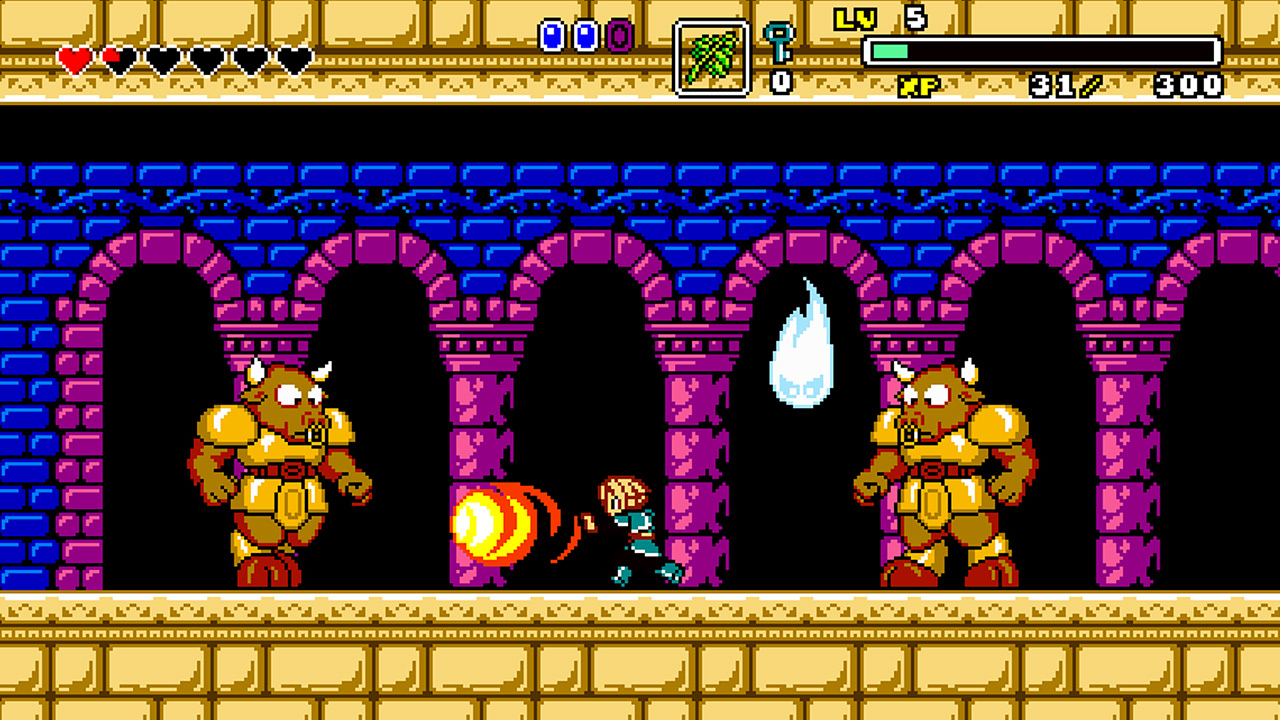 SwitchArcade Highlight!
I love that after more than two decades, a whole bunch of game developers decided at around the same time that the Monster World games needed some kind of successor. Aggelos isn't carrying any sort of official Wonder Boy branding the way some other recent nods to Westone's classic series are, but it's no less worthy. The graphics are colorful, the bosses are big, and the levels are a blast to explore. There's even a grumpy pig tending the counter in one of the buildings. Just a really great game, and if you enjoyed the recent Wonder Boy or Monster Boy games, you'll definitely want to take a crack at Aggelos.
Lost King's Lullaby ($9.99)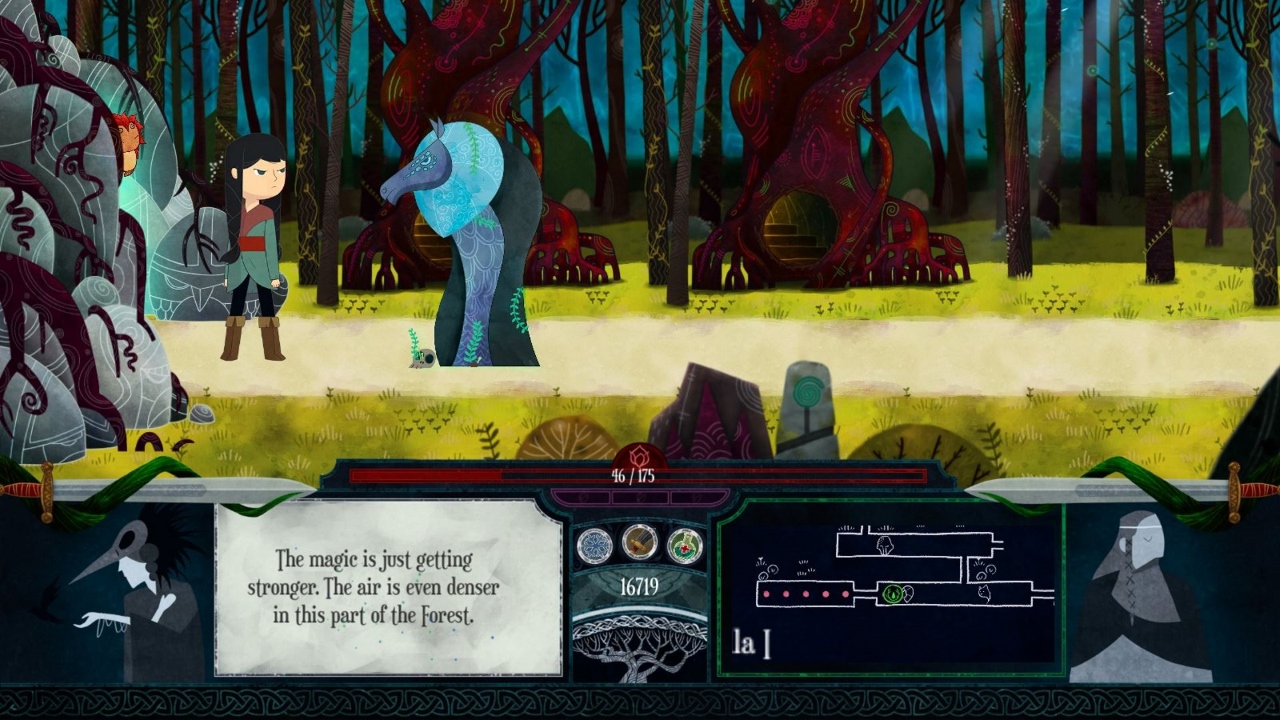 An adventure inspired by Celtic legends and mythology, Lost King's Lullaby is somewhat simplified RPG with an interesting battle system and a dash of procedural generation to keep things spicy. As in Undertale's combat, you need to move around an icon to avoid incoming attacks. To attack back, you have to wait for a meter to fill up. This works similarly to the Teeny Titans games, where you have different moves at different points along the meter, allowing you to wait a while to use a stronger attack or simply fire away as soon as any ability is available. I'm not super sure about this game with what I've seen of it. The environments are basically straight side-scrolling areas that connect to each other like that weird NES Rambo game, so they're not really that exciting to explore. The premise is great, though, and the battle system certainly has potential. Eh.
Cytus Alpha ($49.99)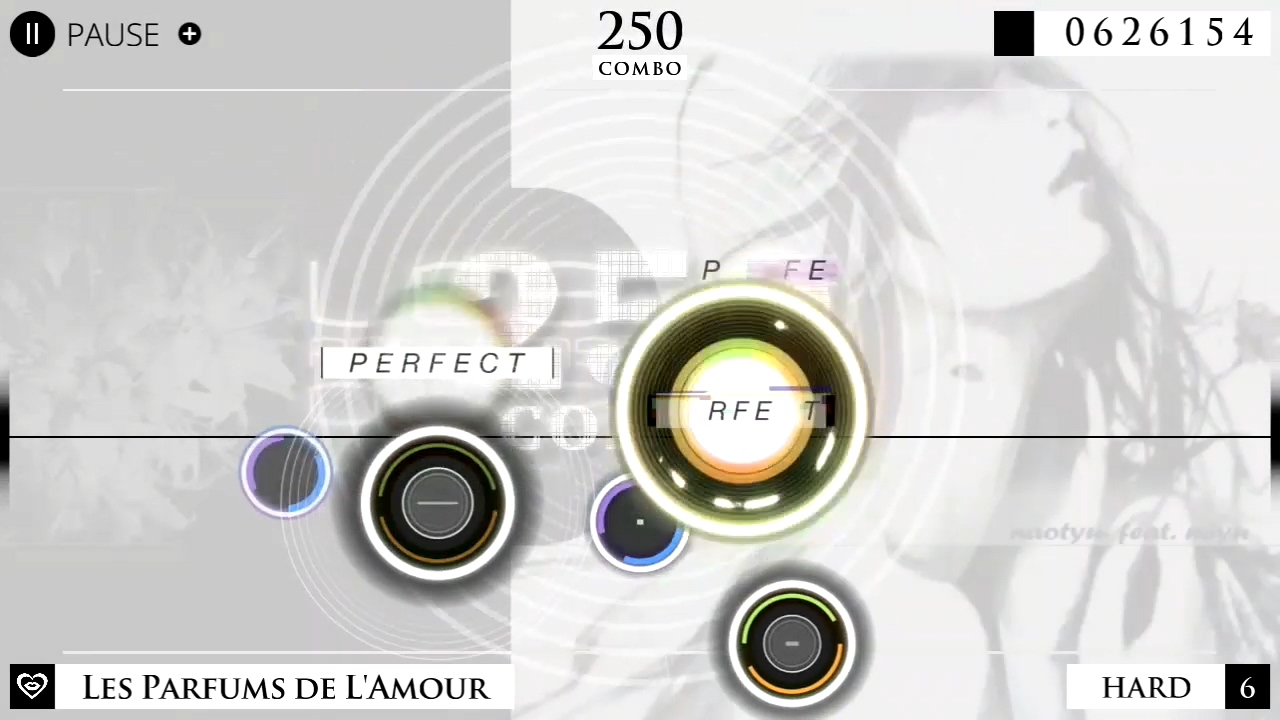 SwitchArcade Highlight!
Did you like Deemo or VOEZ? Then you'll be sure to like Cytus Alpha, from the same developer that brought you both of those other incredible rhythm games. This is the ultimate version of Cytus, packing in more than 200 songs, tons of story content, and online score battles. So while it may seem like the price is a little high, keep in mind that this package includes everything that was ever sold piecemeal on the mobile version and then some. Naturally you'll want to use the touch controls with this one, though, so if you're primarily a TV Switch player, this may not be for you. Otherwise, if you like rhythm games, this is a great one.
Type: Rider ($2.99)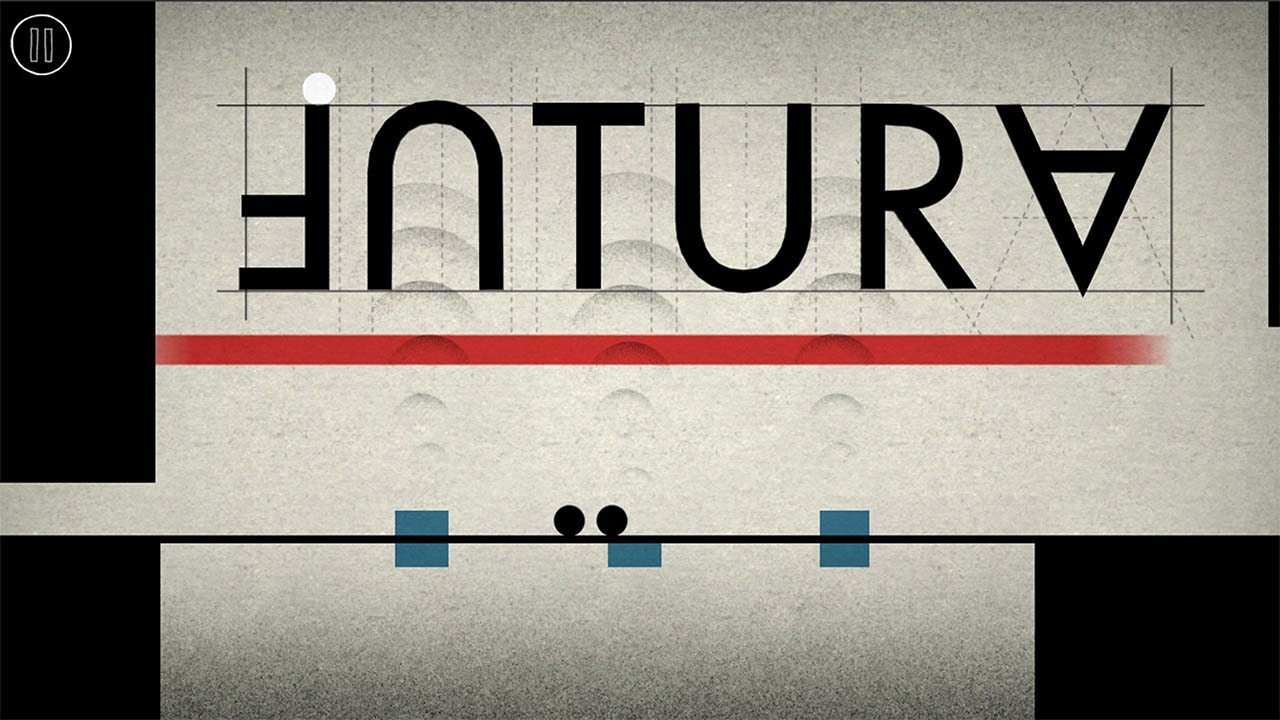 SwitchArcade Highlight!
I liked this game a lot when it came out on mobile years back, and I still like a lot today. This is a stylish tour through the history of typography where you play as a wandering piece of punctuation. The gameplay gimmick is that your character consists of two dots, and you need to take advantage of that unusual shape to climb around and make your way through what amounts to interactive museum exhibits. It's not terribly long and I'm not sure you'd replay it all that often, but for the price it's going for, it's an easy recommendation to anyone who hasn't played it before.
Vandals ($3.99)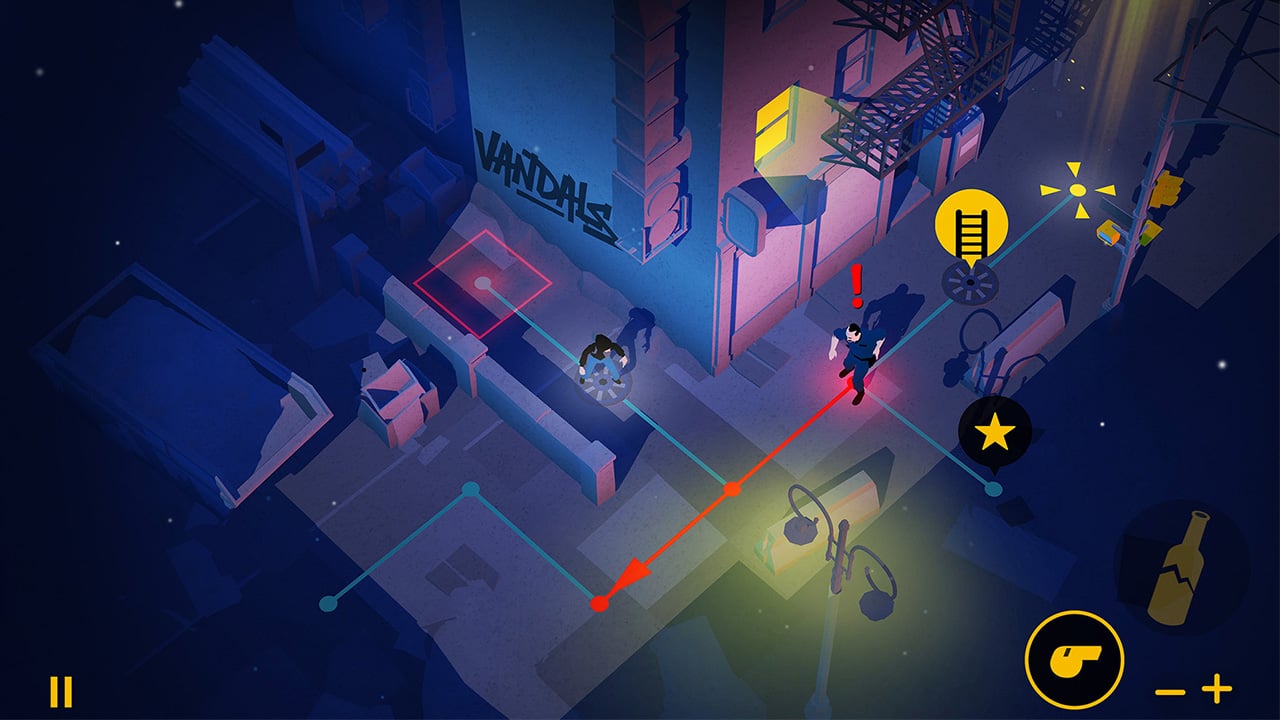 This is essentially Hitman GO with the assassin benched in favor of a spraypaint-wielding vandal. Nothing too mind-blowing if you've played any of the GO trilogy, but those games aren't on the Switch and this one is. If you haven't played any of those games, this is basically a turn-based puzzle game with an emphasis on stealth. You can move along set paths step by step, but every move you make will be matched by the guards and other objects wandering around. You'll have to figure out how to avoid them or distract them en route to completing your goal. Not too bad at all, and I can't argue with that price tag.
Homo Machina ($2.99)
This is a narrative-driven puzzle game where the human body is imagined as a sort of machine. It's perhaps a little too simple to stand alone on its mechanics, but if you get into the Fritz Kahn-inspired style the game has to offer, it makes for a pleasant enough playthrough. I really do like the gimmick of the most mundane of tasks requiring all sorts of complicated machinery working just right. It's an interesting metaphor for the amazingly complex "machine" that is a living organism, and it's presented here with just the right kind of sly grin to keep it from being too much. Not something I'd rush out and buy, but if you think it looks interesting, I don't think you'll feel your three bucks was wasted at all.
Death Coming ($6.99)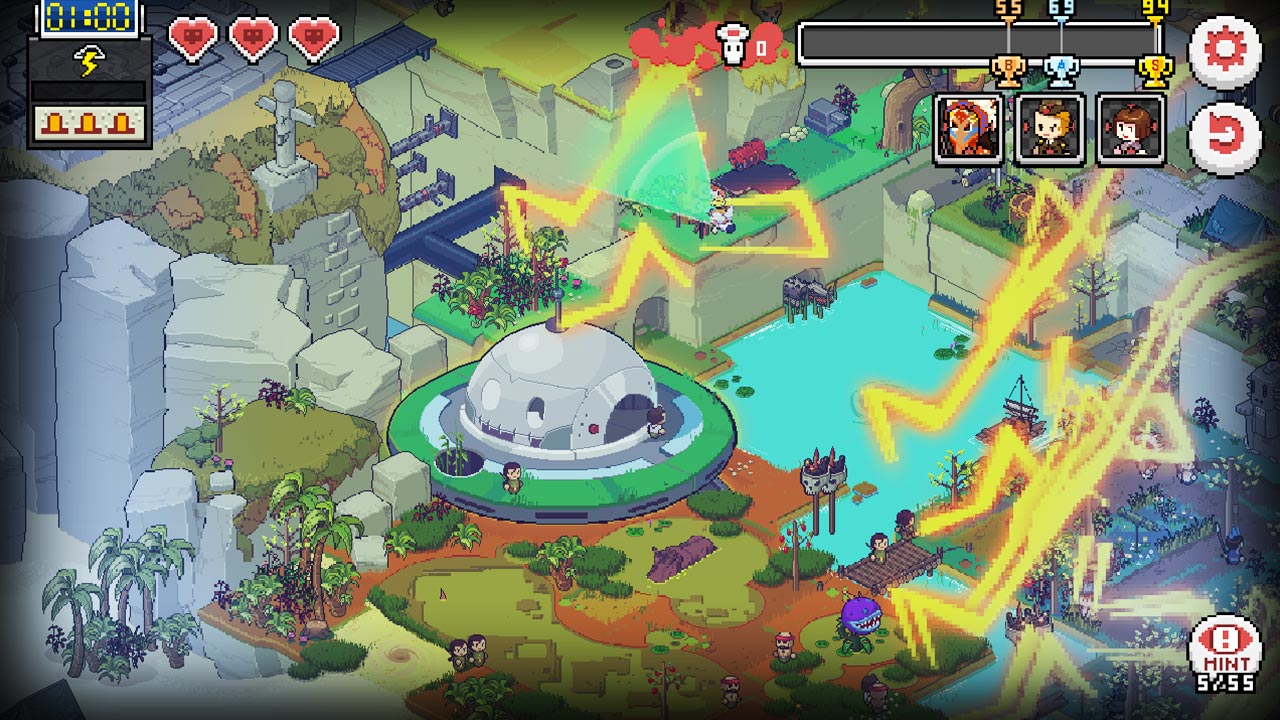 SwitchArcade Highlight!
Well, isn't this cute? So the idea here is that you are presented with a bustling little diorama filled with humans and objects and all sorts of other things. As an assistant to the grim reaper, you need to collect some souls. But you can't directly control humans as that would violate some sort of agreement. Instead, you have to manipulate objects to indirectly cause their deaths. Angels will wander about trying to set right your vile manipulations, though, so you can't just do whatever you want, whenever you want. Honestly I'm not sure how much staying power this game has, but it sure is fun to mess around with. Just trying to find all the different ways to cause mayhem is a joy in and of itself, like a demented Where's Waldo? book or something.
Picross S3 ($9.99)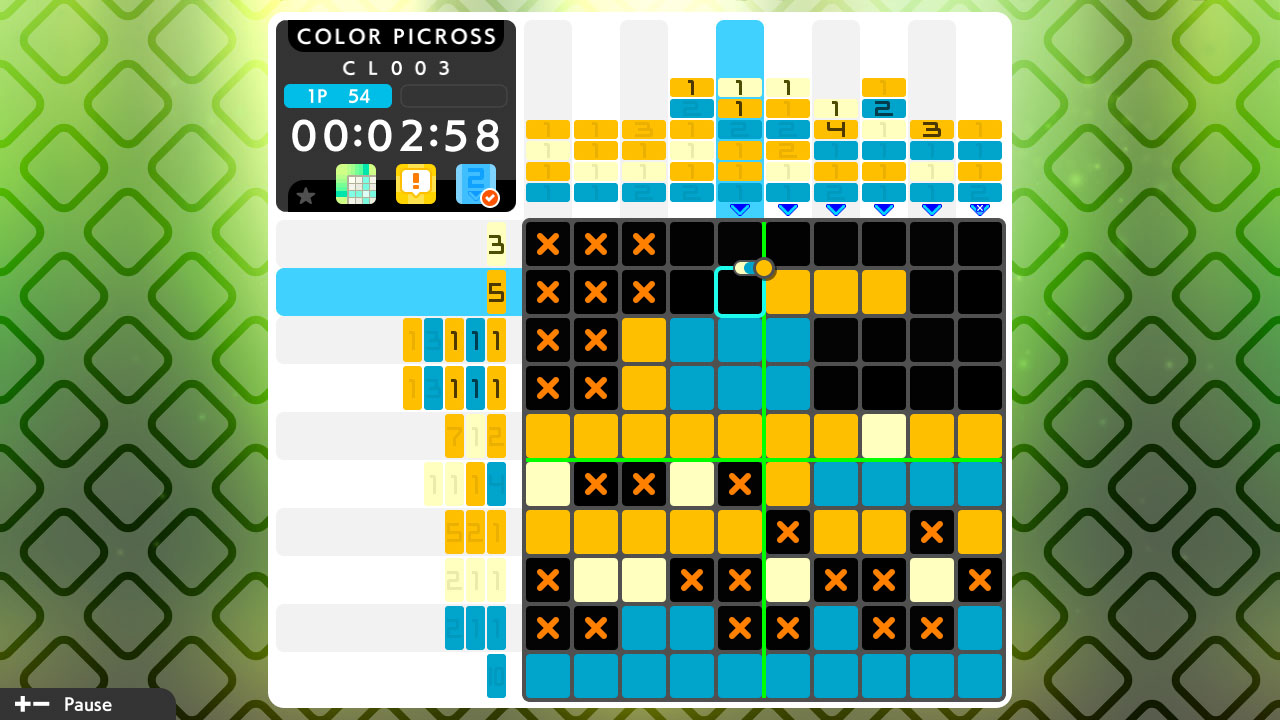 If you haven't had your fill of Picross on the Switch yet with the many other titles available, Jupiter has your back with an all-new chapter of its series. There are a whole bunch of new puzzles, including regular Picross, Color Picross, Mega Picross, and Clip Picross. The color puzzles are new to this series, though we have seen them before in Lightwood's Pic-a-Pix games. Anyway, the total here is 300 regular and mega puzzles, 150 clip puzzles, and 30 color puzzles. That's almost 500 puzzles for your ten dollars. Sadly, still no touch controls available. Oh well. It's more Picross, what more can you say?
Joe Jump Impossible Quest ($2.99)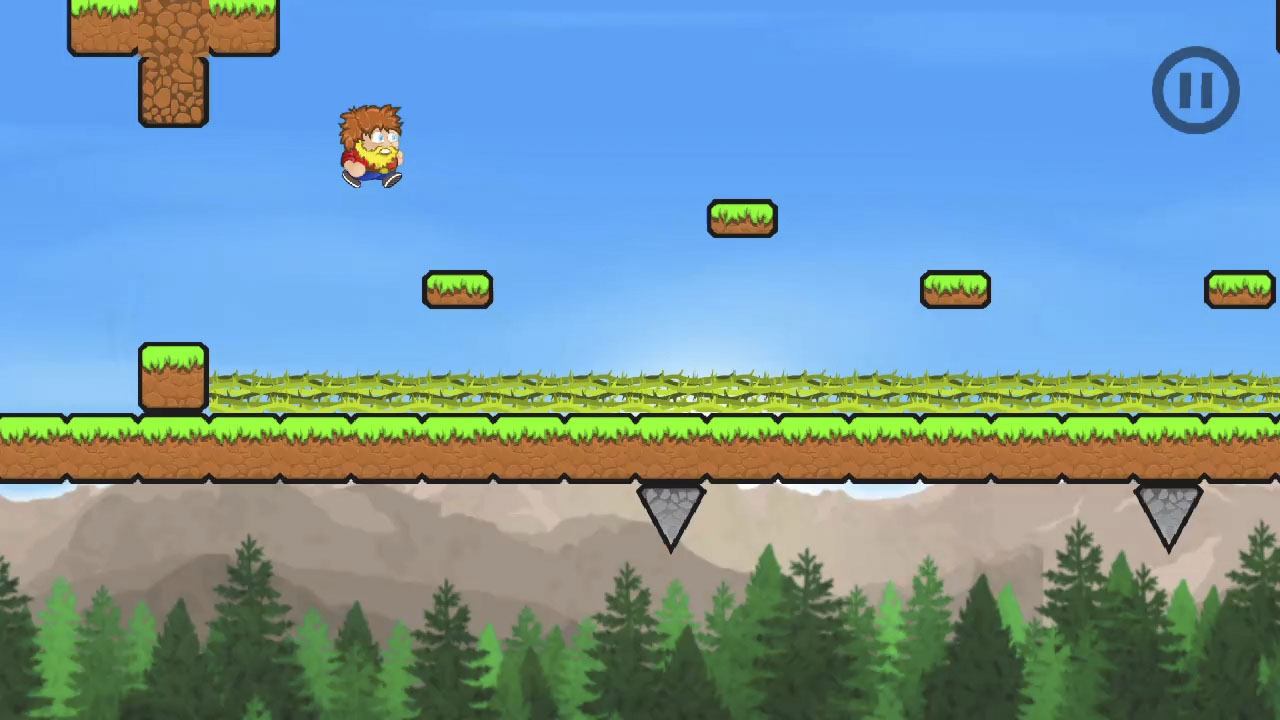 Sometimes the smell of a future 90% off sale hangs so richly around a game that you can't help but see it as anything but discount bin fodder. Anyway, Joe Jump Impossible Quest. Run and jump through ten levels. It's short, it's kind of crappy, and it looks like it was cobbled together in someone's spare time. Someday it will be on sale for less than thirty cents, and it will outsell a Mario game for a few days. Thaaaaaaaat's the eShop!
SteamWorld Quest: Hand of Gilgamech ($24.99)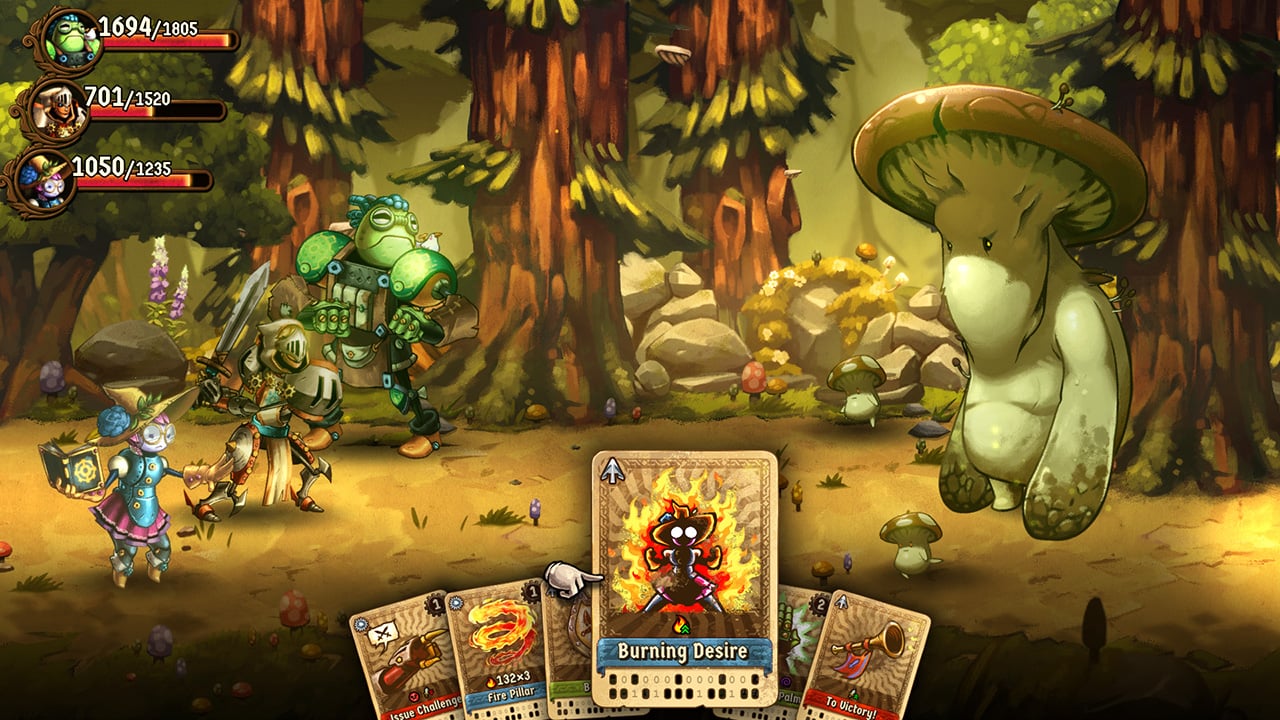 SwitchArcade Highlight!
I'm going to have a proper review of this tomorrow, but I think it's safe enough to tell you that I pretty much loved SteamWorld Quest. That's no surprise, mind you. I've loved every game in this series, even the shockingly tough SteamWorld Tower Defense. So I knew I was going to enjoy this one, and I'm glad Image & Form didn't let me down. The combat system is interesting, the pacing is excellent, and the writing is humorous and clever. I wish it were a little longer, but hey, nothing wrong with an RPG that ends up a little too short rather than way too long once in a while. If you like strategic battle systems or enjoyed any of the prior SteamWorld games, you'll get into this one for sure. More details to come in my review, natch.
Sales
I'm sure there are going to be more sales posted after I submit this article, but even with just what we have now, there are some nice potential pick-ups here. Katamari Damacy is on sale for the first time and is one of those games you just want to have on your system whenever the urge strikes. There's also quite a nice deal on Tiny Metal there if you're interested in something strategic. As for the outbox, it's your last chance to save on Dangen Entertainment titles like Momodora and Devil Engine. If you like your games tough, both are worth your attention.
New Games on Sale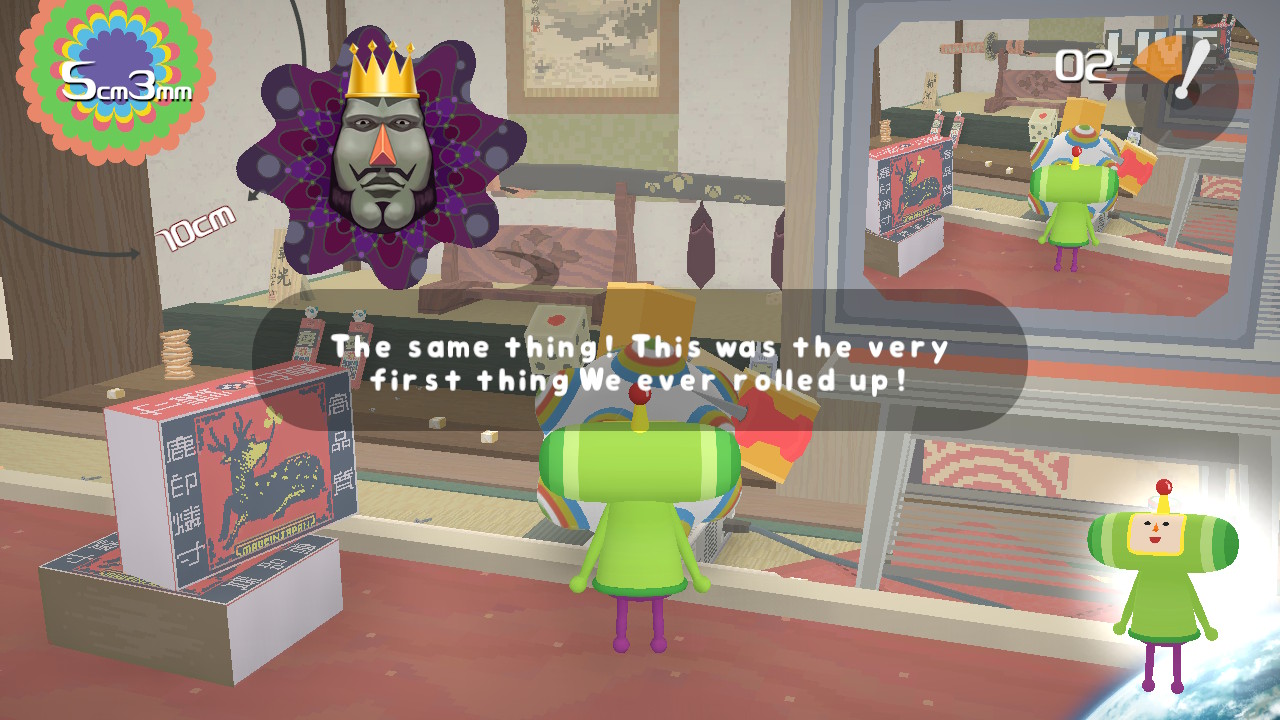 Katamari Damacy REROLL ($20.99 from $29.99 until 5/7)
Sniper Elite V2 Remastered ($31.49 from $34.99 until 5/14)
Green Game: TimeSwapper ($1.49 from $2.99 until 5/1)
Lifeless Planet: Premiere Edition ($7.99 from $19.99 until 5/8)
A Case of Distrust ($7.49 from $14.99 until 5/8)
Pinstripe ($7.49 from $14.99 until 5/8)
Theatre Tales ($1.11 from $1.49 until 5/6)
Sushi Time! ($3.74 from $4.99 until 5/15)
Battlloon ($3.49 from $6.99 until 5/9)
Necrosphere Deluxe ($5.59 from $7.99 until 5/9)
Blue Rider ($5.99 from $9.99 until 5/16)
Gensokyo Defenders ($13.99 from $19.99 until 5/9)
Desktop Soccer ($5.68 from $7.11 until 5/16)
The Midnight Sanctuary ($4.99 from $9.99 until 5/9)
Azure Reflections ($12.49 from $24.99 until 5/9)
Voxel Shot ($6.40 from $8.00 until 5/16)
Iro Hero ($9.09 from $12.99 until 5/16)
Lost Sea ($5.99 from $9.99 until 5/16)
Tiny Metal ($12.49 from $24.99 until 5/9)
Sales Ending Tomorrow, Friday, April 26th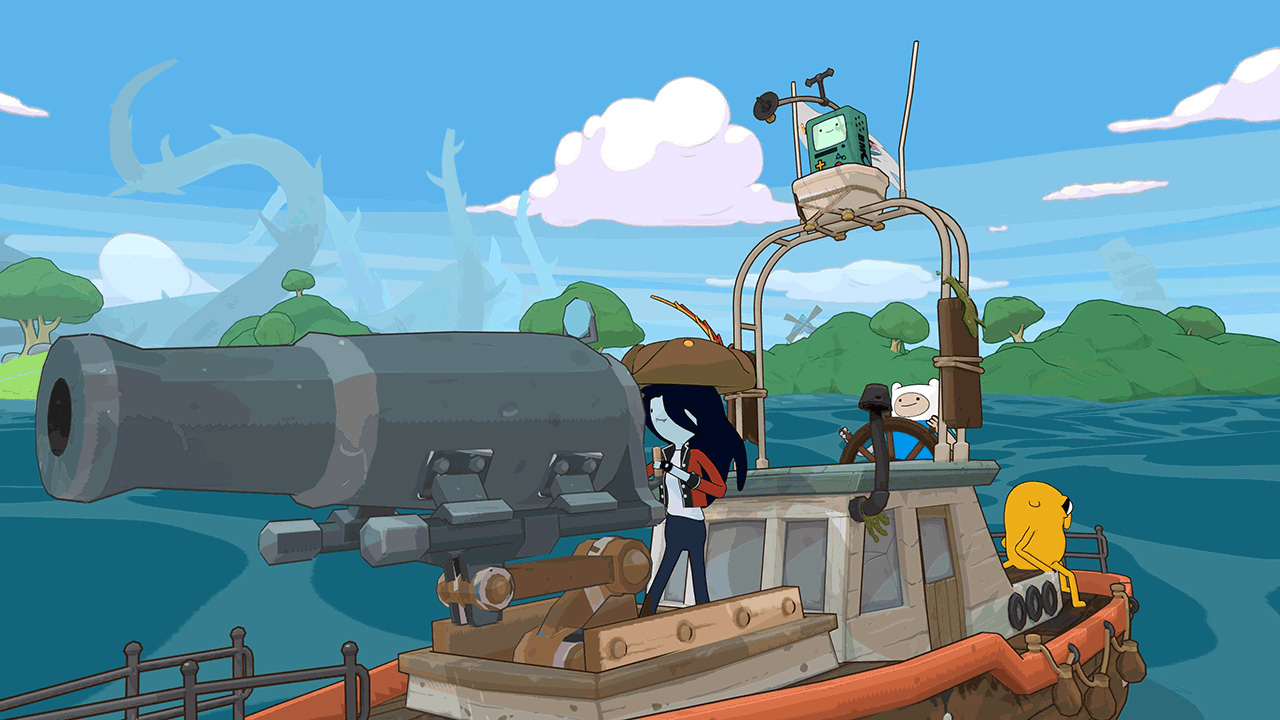 Adventure Time: Pirates of the Enchridion ($19.99 from $39.99 until 4/26)
Ben 10 ($9.99 from $19.99 until 4/26)
Crayola Scoot ($14.99 from $29.99 until 4/26)
Defense Grid ($17.99 from $19.99 until 4/26)
Devil Engine ($15.99 from $19.99 until 4/26)
Dreamworks Dragons Dawn of New Riders ($29.99 from $39.99 until 4/26)
Hotel Transylvania 3 Monsters Overboard ($14.99 from $29.99 until 4/26)
Momodora: Reverie Under the Moonlight ($11.99 from $14.99 until 4/26)
Monster Boy and the Cursed Kingdom ($33.99 from $39.99 until 4/26)
Moorhuhn Wanted ($5.59 from $7.99 until 4/26)
PAW Patrol: On a Roll! ($29.99 from $39.99 until 4/26)
Roarr! Jurassic Edition ($2.99 from $4.99 until 4/26)
Saboteur! ($1.84 from $8.00 until 4/26)
Skyhill ($8.99 from $14.99 until 4/26)
Super Sportmatchen ($11.99 from $14.99 until 4/26)
You Died But A Necromancer Revived You ($7.64 from $8.99 until 4/26)
That'll wrap things up for today, friends. We'll be back tomorrow with another batch of new releases, whatever news and new sales come our way, and most likely a review or two. I just picked up Virtua Racing and Final Fantasy 12 today as they're both out a bit early in Japan, so I may have some impressions of both for you in lieu of those reviews, though. We shall see. What are you picking up from today's new stuff? Feel free to comment and let me know. As always, thanks for reading!