Each and every day new mobile games are hitting the App Store, and so each week we put together a big old list of all the best new releases of the past seven days. Back in the day the App Store would showcase the same games for a week, and then refresh those features each Thursday. Because of that developers got into the habit of releasing their games throughout Wednesday or very early Thursday in order to hopefully get one of those coveted features spots. Nowadays the App Store refreshes constantly, so the need for everyone to release all on the same day has diminished. Still, we've kept our weekly Wednesday night format as for years that's the time people knew to check TouchArcade for the list of new games. And so without further ado please check out the full list of this week's new games below, and let us know in the comments section which games you'll be picking up!
---
Agatha Knife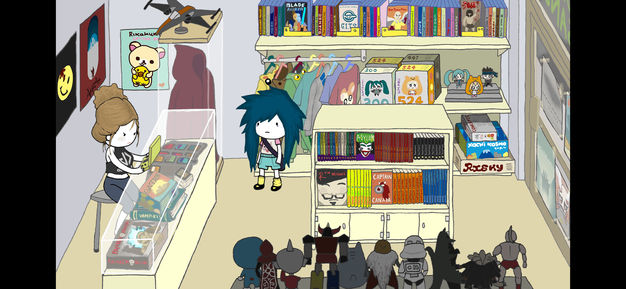 iTunes Description
Embark on this twisted adventure with Agatha, a child torn between her love for eating meat and her friendships with animals. Join her as she discovers religion and creates her own, Carnivorism, to convince the animals that the sacrifice of their flesh is the secret to their eternal happiness.
Forum Thread: Agatha Knife (by Plug In Digital)
---
The BallOut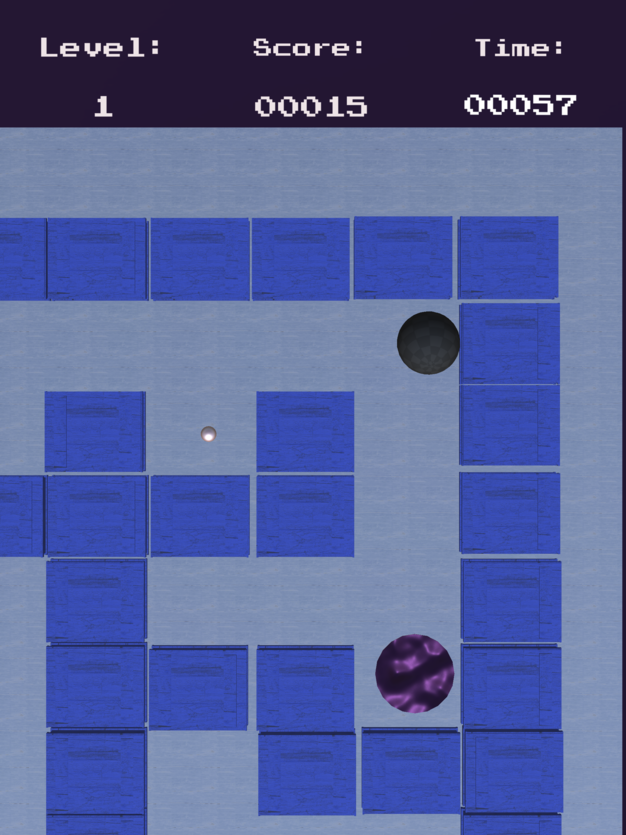 iTunes Description
The BallOut takes you back to the classic era of arcade video games with its look, feel, and play. Tilt your phone to guide your ball through a maze of surprises and traps towards the escape to the next ever more challenging level. You'll run into time bonuses, point bonuses, and even an exploding bottle that will knock your ball to unknown areas of the maze. You will literally have a ball of a time as you work through all of the levels.
Forum Thread: The BallOut (by AEGA Group)
---
Balls vs Maze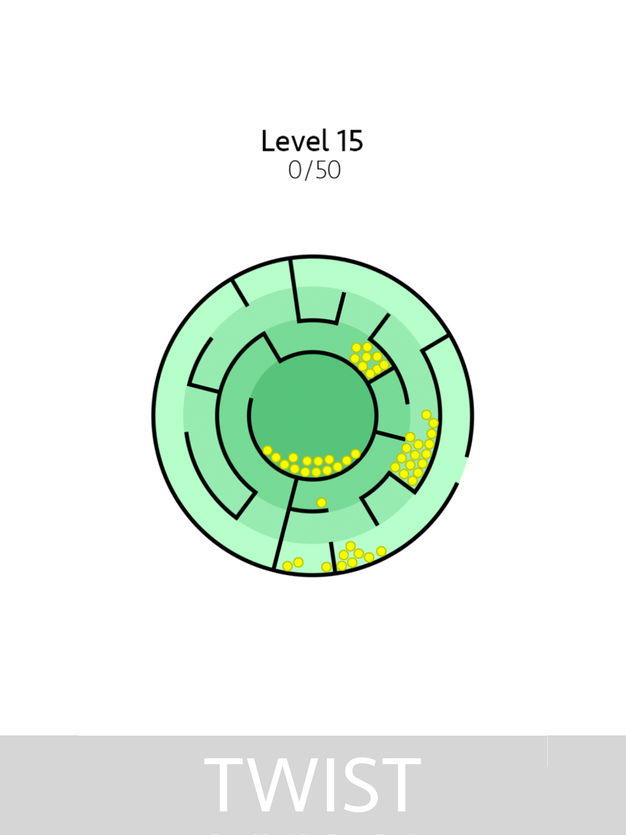 iTunes Description
Welcome to Balls vs Maze.

Rotate 50 mazes and release 50 balls from each!
Simple controls and satisfying gameplay.

Features fun physics with twisty mazes!
Forum Thread: Balls vs Maze (by Aaro Arts)
---
Bombastic Brothers – Top Squad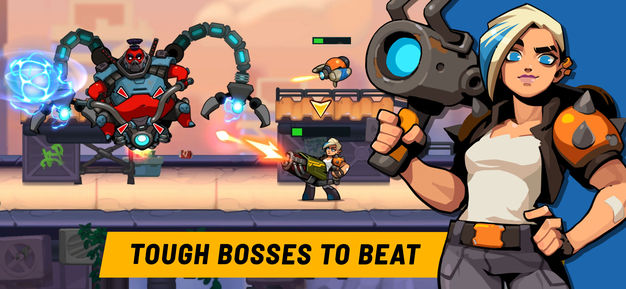 iTunes Description
If nasty alien bugs invade your lovely home planet, the only way to resist is to grab a gun! When all else fails, call on Bombastic Brothers, a semi-legal team of soldiers and agents! Join the Arcade Revolution where oldschool platformer gameplay meets the future. Choose your hero, pick a weapon, obtain and upgrade your spaceship and fight epic bosses!

Bombastic Brothers: Top Squad is inspired by classic platformer hits loved by fans of hardcore games, but it's totally accessible to players new to the genre as well!
Forum Thread: Bombastic Brothers – Top Squad (by MY COM)
---
Captain Planet: Gaia Guardians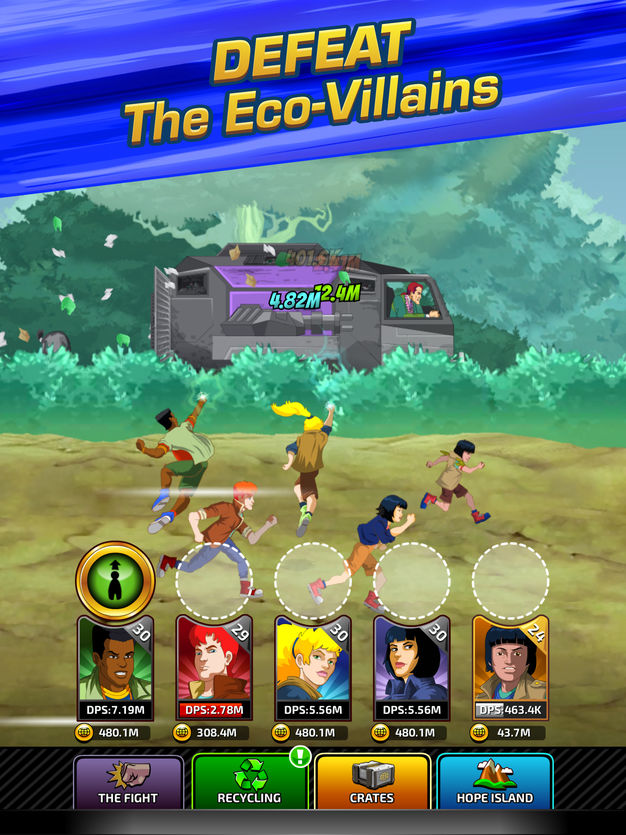 iTunes Description
Harness the powers of the Planeteers and fight eco-villains!

The dastardly eco-villains are polluting the Earth and it's up to you to stop them. Partner with Captain Planet and his Planeteers on an adventure to clean up the planet. Battle enemies new and old, combine your powers to summon Captain Planet and make a positive impact!
Forum Thread: Captain Planet: Gaia Guardians (by Turner Broadcasting System)
---
Eggxplode!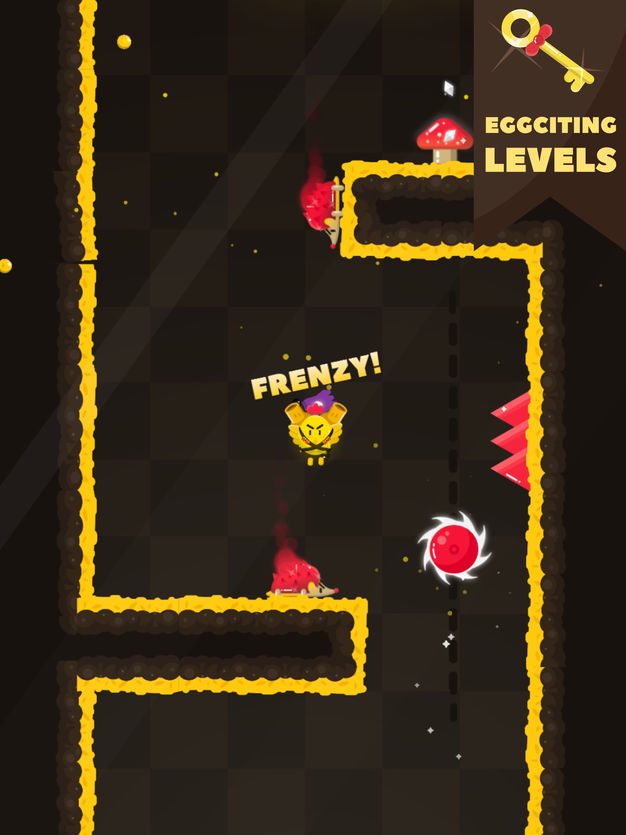 iTunes Description
Lead the chicken through dangerous levels and crush enemies using egg-bombs and power-ups. Difficult levels will test your skills and turn you into the ultimate eggxpert!

Discover the eggciting journey inside Eggxplode! Plant egg-xplosive eggs, find the hidden keys and capture the flag to complete levels. Lead the chicken through dangerous levels and crush whatever stands in your way
Forum Thread: Eggxplode! (by Crevasse)
---
Flip It 2 – Shape Puzzles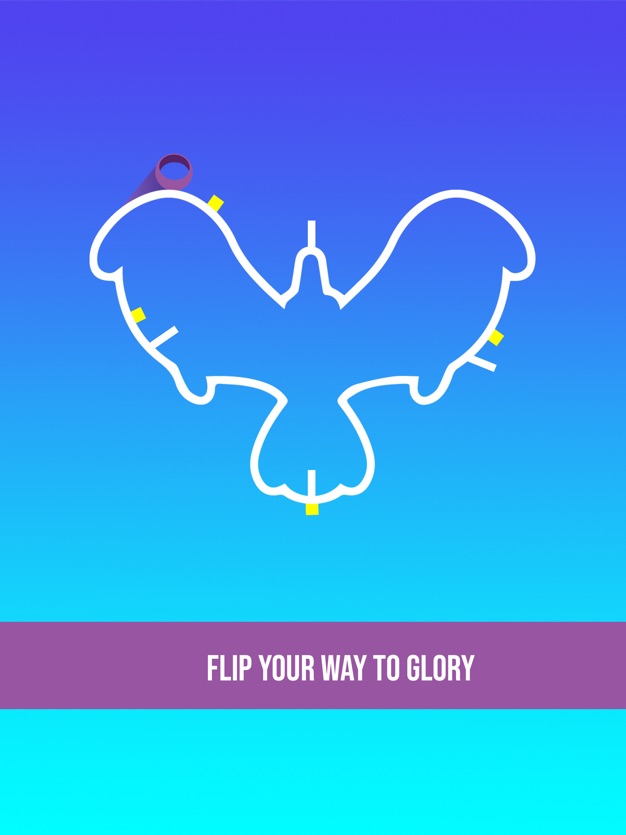 iTunes Description
Are you ready to take the ultimate Flip Challenge! Flip It is one of the most challenging game you'll play all summer. Your goal is to go around different shapes and collect coins to complete each level. You will encounter many obstacles on your way to glory so keep your eyes open.

Use the coins you collect to unlock epic skins. Compete with your friends on the online leaderboards. There are two game modes arcade and endless mode. In the endless mode we will be giving you a new shape to master everyday. Compete with players around the globe to be on top and reign supreme.
Forum Thread: Flip It 2 – Shape Puzzles (by Smash Game Studios)
---
Forget Me Not: Organic Garden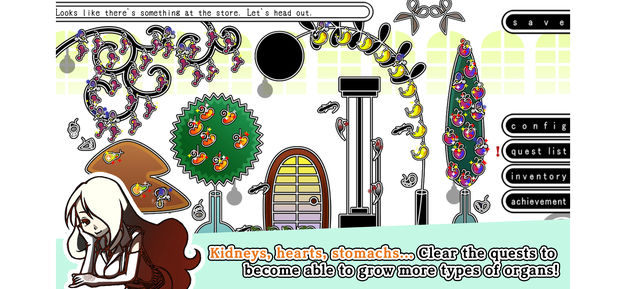 iTunes Description
"Master! Master! It's ready!!!"
"I can hear you just fine – you don't need to yell. Oh wow, what a firm kidney this is."

Forget Me Not: My Organic Garden is a quirky and fun organ-harvesting tap game.
Tap, tap, tap away and ship as many organs as possible in order to impress your master and satisfy your customers.
Forum Thread: Forget Me not: Organic Garden (by CAVYHOUSE/PLAYISM)
---
HunterCraft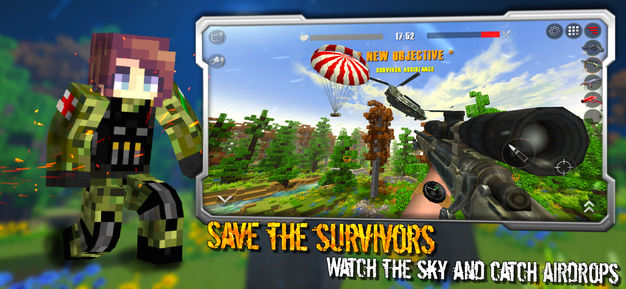 iTunes Description
HunterСraft is a survival shooter for mobile devices. You are a hunter of monsters and mutants that are infested with the post-apocalyptic world. Open World, will provide a large number of locations in which you will need: save the survivors, defend your home, fight for territory with other players(PvP), destroy zombies, perform tasks for a while, earning coins, coupons, stars and other currencies.

Your enemies are not only zombies and mutants, there are gangs in the game that are not averse to killing you and getting your loot.
Forum Thread: HunterCraft (by Rabbit Co.)
---
Knights and Slimes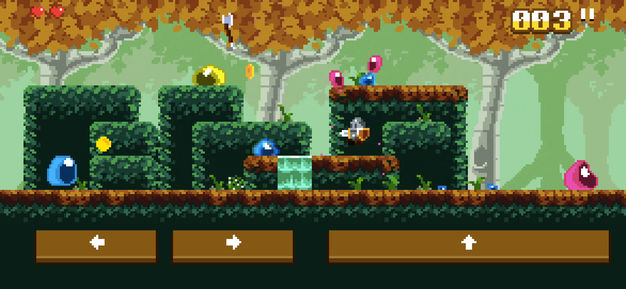 iTunes Description
The kingdom has been overrun by slimes! Choose your knightly hero and clean up!

A fast paced, super tricky, pixel art platformer with random levels, tons of knights, devastating magic spells, big boss battles, and slimey, slimey slimes!

Can you rid 50 levels across 5 different game areas of the slime infestation?
Forum Thread: Knights and Slimes (by Monte Boyd)
---
Metal Slug Infinity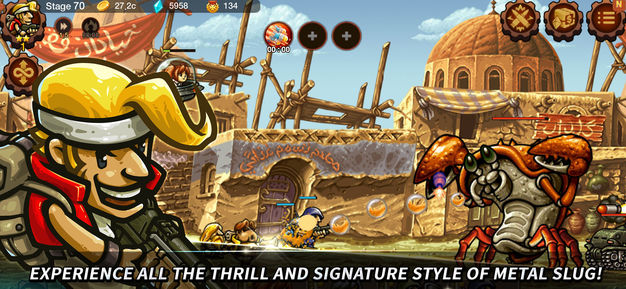 iTunes Description
Popular arcade game METAL SLUG is back as an IDLE RPG!
Battles with unique characters and combat vehicles are now at your fingertips!

All the characters and Slugs from the Metal Slug franchise are here!
– MARCO, TARMA, ERI, and FIO from previous Metal Slug games
– Defend against waves of Rebels, Guerrillas, Aliens, Mummies, and Zombies.
– Don't forget about P.O.W, you'll repay you with powerful weapons if you save them!
Forum Thread: Metal Slug Infinity: Idle Game (by Ekkorr Games)
---
The Monster Game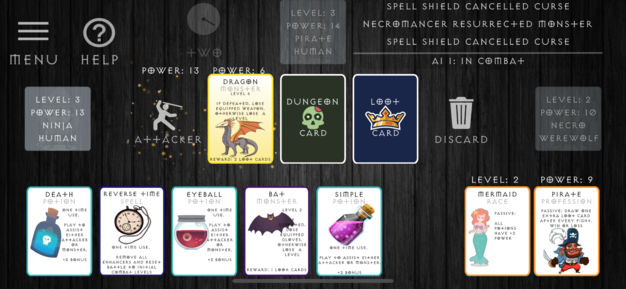 iTunes Description
The Monster Game is a Card-based Role Playing Game where you slay monsters, find loot, use spells, use potions, and utilize powerful professions to race your opponents to level 10. Take turns entering The Monster Game dungeon and challenging whatever monster you encounter.

Equip a Viking Helmet, boxing gloves, a life vest, championship wrestling belt, and bring your trusty Robot companion to slay the mythical Hugicorn!

Over 100 cards ensures no two games are similar. Enjoy unlimited replay value in a highly-strategic tabletop game. Utilize curses, spells, potions, or unique profession abilities to either aid yourself in combat or interfere with your opponents.
Forum Thread: The Monster Game (by Michael Schwarz)
---
My Brother Rabbit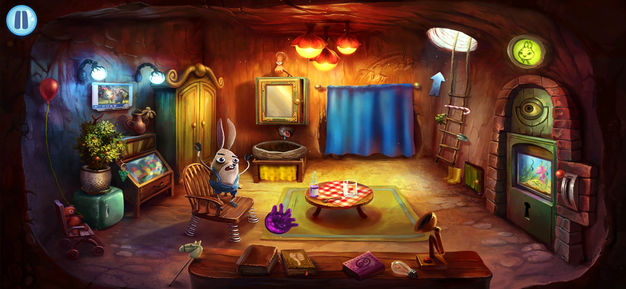 iTunes Description
My Brother Rabbit is a beautifully drawn adventure set in a surreal world that mixes reality with a child's imagination. A young girl faces a terrible reality when she falls ill. The little girl and her brother use the power of imagination to escape the hostile outside world. Together they envision a fantastic universe that provides the play and comfort they need. In this magnificent land of make-believe, a little rabbit wants to nurse his ill friend the flower back to health in any way he can. On this journey, the rabbit must use his wits to decipher puzzles inspired by classic point-and-clicks to continue his adventure. Help the rabbit play minigames, find hidden objects, and assemble strange machinery in a world where conventional logic doesn't apply. Join this colorful quest through five wondrous lands filled with robo-moose, levitating baobabs, giant mushrooms, melting clocks, and more unbelievable things that will make you question everything you think you know about reality.
Forum Thread: My Brother Rabbit (by Artifex Mundi S.A.)
---
Nomads of the Fallen Star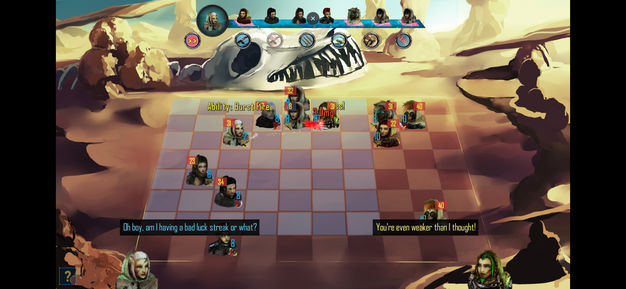 iTunes Description
Set on a distant uncharted & hostile planet, where descendants of a crashed colony ship endure the harsh wasteland while hoping for salvation.

However, decades have passed without contact from the fleet and skirmishes between different factions over limited resources have escalated.

A full blown war of conquest looms on the horizon that could risk humanity's fragile existence on this harsh new world.
Forum Thread: Nomads of the Fallen Star (by Anh Huy Phan)
---
Oh Crab!!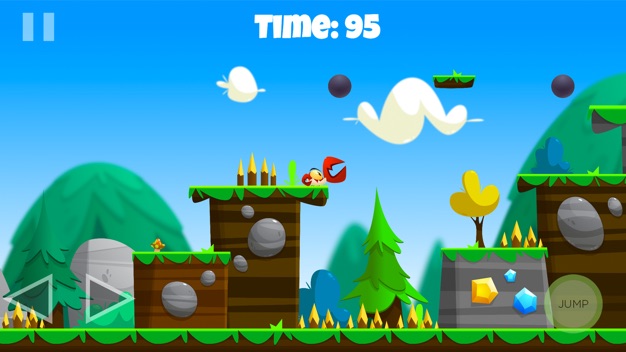 iTunes Description
The newest hardest platform game ever. Oh Crab!! is a new platform game with a twist. Despite its beautiful graphics and fun playful music the level of difficulty is beyond hard. After a few minutes of playing you will see that the world is not what it seems. You will have to avoid spikes, cannons, and countless buzzsaws in order to advance to the next level.
Forum Thread: Oh Crab!! (by Take10 Animation Studios)
---
Papercraft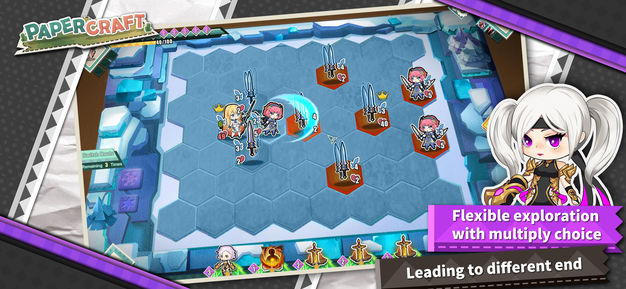 iTunes Description
In Papercraft, you will play the protagonist in a virtual fantasy world within a boardgame which you are playing against the Queen in the reality. You will solve mysteries inside and outside the game through step by step battles and explorations, weaving your own story and ending.
Forum Thread: Papercraft (by Shenzhen Independent Vision Interactive Game Co)
---
The Phantom Fable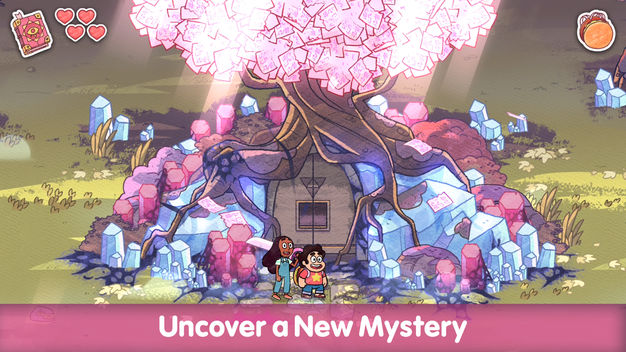 iTunes Description
Help Steven and Connie save the Crystal Gems from the pages of an ancient book!

ASSEMBLE THE TEAM
Rescue Garnet, Pearl, and Amethyst to add them to your team. Each Gem has a unique move that can be used to solve puzzles and defeat enemies.
Forum Thread: The Phantom Fable (by Cartoon Network)
---
Revue Starlight Re LIVE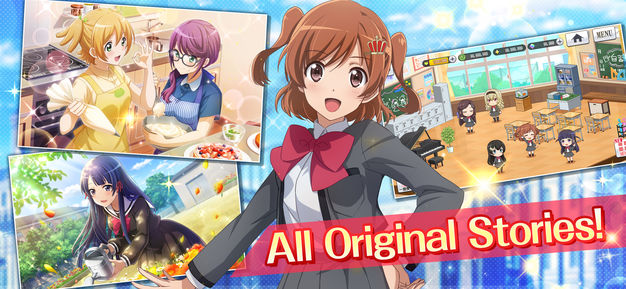 iTunes Description
The Adventure Begins on Stage in RPG Revue Starlight Re LIVE!
A direct continuation of hit anime Revue Starlight, the story of the game picks up right where the anime leaves off, but you don't need to be a fan to enjoy all the excitement and drama that await in this RPG!
Forum Thread: Revue Starlight Re LIVE (by Ateam Inc.)
---
Rival Stars Horse Racing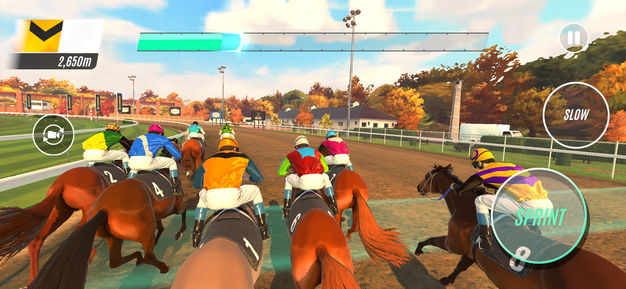 iTunes Description
Care for and train your own stable of horses, breed the perfect champion, manage a homestead ranch, and race for victory in Rival Stars Horse Racing!

Play Rival Stars Horse Racing for the ultimate horse racing experience. Restore your family's legacy and become a champion! From paddock to winner's circle – race on legendary tracks from all over the world, earn your prestige, and climb the leader boards. Choose your play style and immerse yourself as a breeder, horse trainer, race manager, jockey, and more. You're in charge – manage a homestead and decide when to invest, upgrade facilities, or hire new staff. What will you do with your grandfather's gift?

Your horse racing derby quest starts here, with Rival Stars Horse Racing!
Forum Thread: Rival Stars Horse Racing (by PikPok)
---
Rumble Stars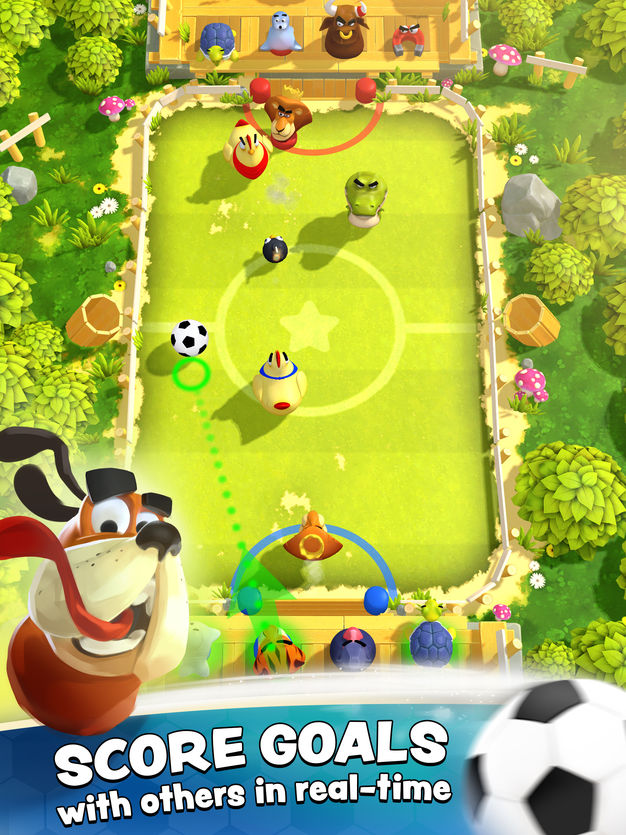 iTunes Description
Explosive multiplayer game with crazy characters and easy to learn but hard to master gameplay!

Assemble your epic team of Rumble Stars and rise through the leagues in this action packed real-time PvP goal-scoring game!

Sling your Rumblers into perfect position, master your timing and build strategic combos to outwit your opponents and make some serious goals! Then upgrade your team and take on the world in the rankings.
Forum Thread: Rumble Stars (by Frogmind)
---
Series: Your Story Universe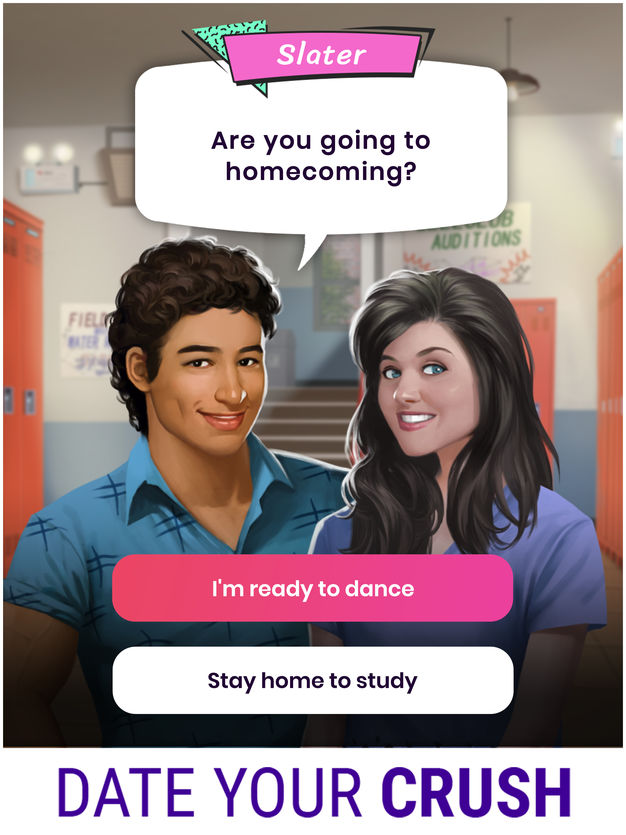 iTunes Description
Your choices determine the outcome of your favorite stories like Saved By the Bell, Vanderpump Rules, The Breakfast Club, Sixteen Candles, Xena: Warrior Princess and more! Enjoy the official storytelling game from NBCUniversal and get hooked on the exciting episodic adventure alongside your favorite characters and reality TV celebrities!
Forum Thread: Series: Your Story Universe (by Universal Studios Interactive)
---
Simchella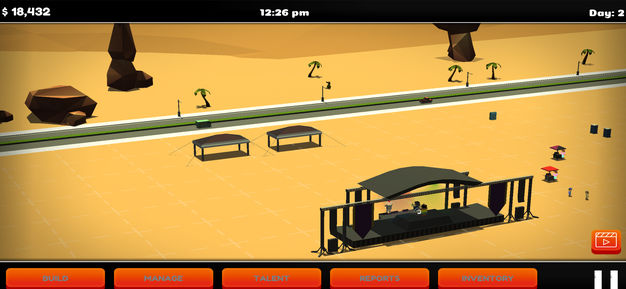 iTunes Description
Create your own festival!
Build, Create, Be Seen!

The biggest festival in the world is now available in your pocket.
Bring your festival to life and watch your festival goers interact with each other.
Forum Thread: Simchella – Coachella Simulator (by TAS Systems)
---
Sing&Fly Hit Notes In The Sky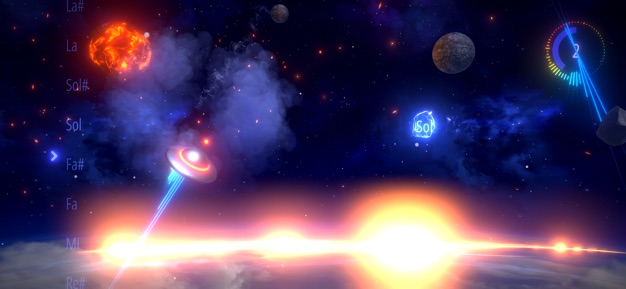 iTunes Description
Sing&Fly is a unique music game with innovation voice controls.
Use a pitch of your voice to drive the spaceship. Sing in tune to catch notes.
The game combines stunning visuals with relaxing and captivating gameplay.
For best gaming experience use headphones.
Enjoy a fascinating game and improve your pitch with Sing&Fly!
Forum Thread: Sing&Fly Hit Notes In The Sky (by Artfiregames)
---
Tiny Alien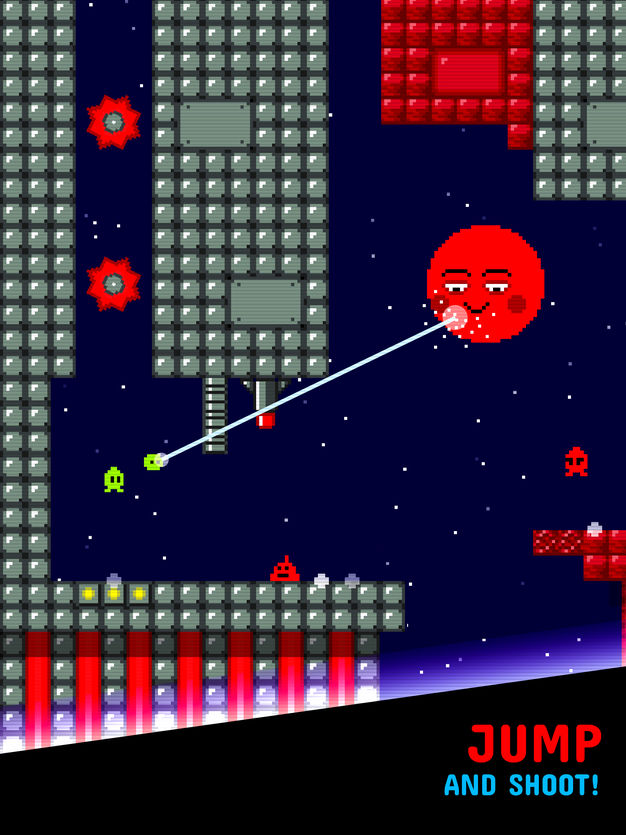 iTunes Description
Jump and shoot your way through space!
Can you defeat the evil empire and bring back the sacred gems?
You are our only hope T I N Y A L I E N !
Forum Thread: Tiny Alien – Jump and Shoot! (by A Small Game AB)
---
Truck Trials 2.5: Free Range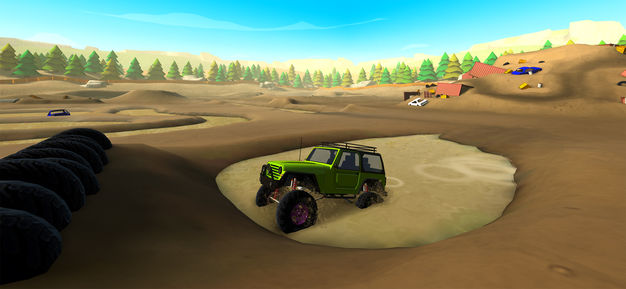 iTunes Description
Take on treacherous terrain, upgrade and customize your vehicle, and compete against the world online in this insane off-road adventure! Complete each level in the fastest time possible while avoiding damage to your vehicle and knocking over cones, you have to be careful but quick if you want to win! Then take on the endless trails mode and see how long your rig will last in the harsh world of off-roading! All of that sound stressful? Relax on one of the several unique free roam maps! Go mudding or drive on the moon!
Forum Thread: Truck Trials 2.5: Free Range (by Hondune)
---
The Unic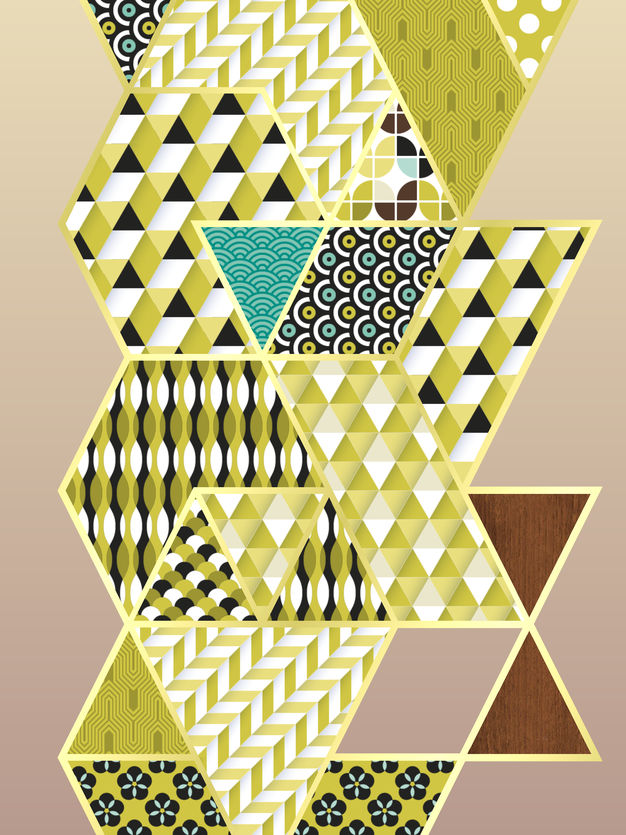 iTunes Description
Expand your patterns collection to generate colorful shapes compositions.
Capture duplicates, unveil The Unic, see how much you can reveal!

The Unic is an observation game which should thrill any pattern and design lover.
Whether you know what polka dots, tartan, argyle or gingham are, get ready to enjoy yourself in this fresh, highly colored and delicately crafted game!
Forum Thread: The Unic (by Lozange Lab)
---
Where are the Animals?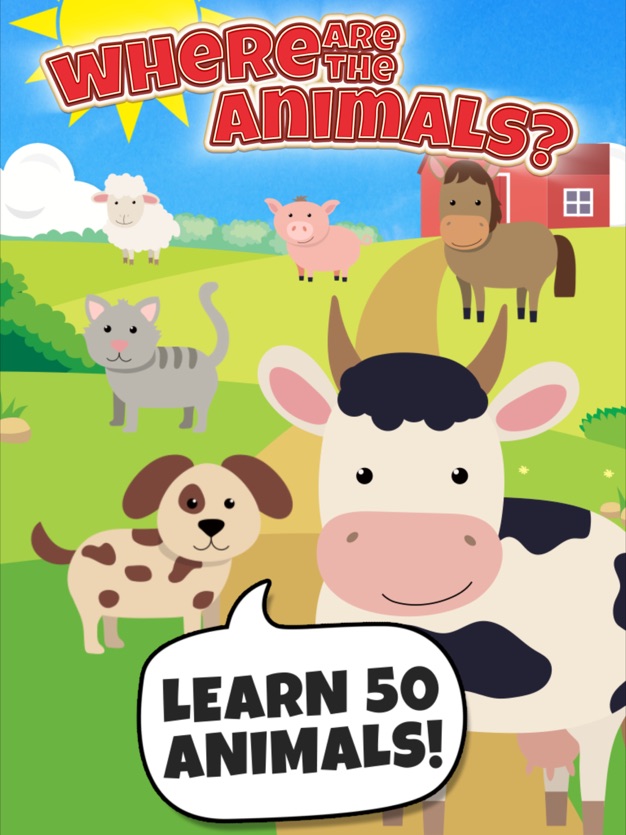 iTunes Description
"Where are the animals?" teaches names of animals, including cute and funny animated animals and natural animal sounds. This app will let you have fun and discover new animals and animals sounds and names. This application contains big collections of farm animals, woodland animals, wild animals, jungle animals, sea animals and savannah animals. Kids can listen to animal noises or sounds of animals.
Forum Thread: Where are the Animals (by Jani Paakala)
---
Word Stitch – Sewing Crossword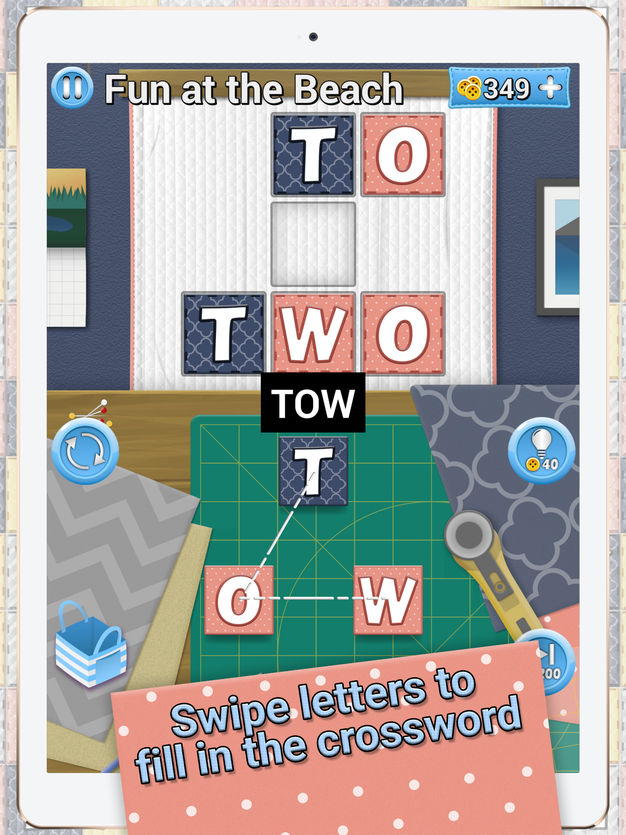 iTunes Description
Word Stitch is a charming crossword game that's way more than it "seams." The words you find become patches for knitting beautiful and charming quilts! Fun and appropriate for all ages, you can play alone or cozied up to the same screen together. Make it a nightly spelling regimine for your kids, or just challenge yourself to the game's hundreds of tailored levels. Sewing and crochet are the world's most popular hobby, and now it's in lovable word game form on your phone!
Forum Thread: Word Stitch – Sewing Crossword (by Exceptionull Games)
---
z e p h y r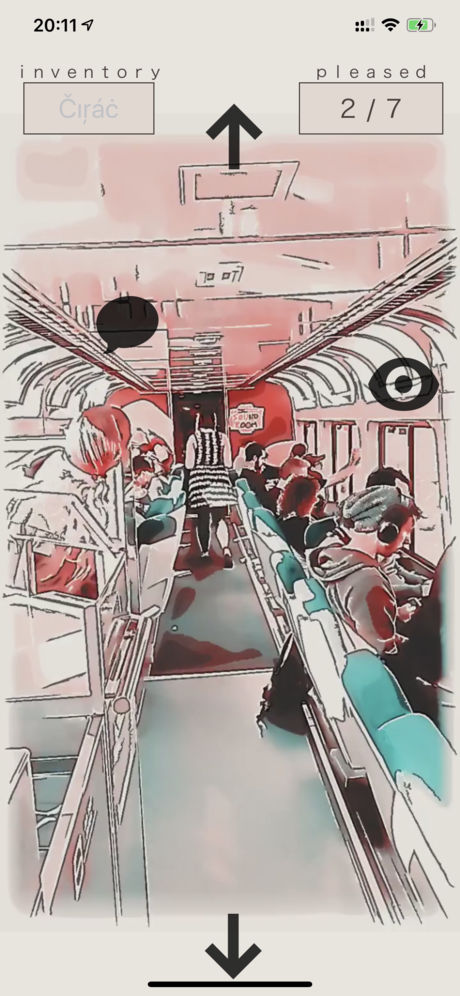 iTunes Description
You find a strange game on an old disused phone. It's some sort of adventure game, but it seems to be loading some sort of save file that's already mid-game. You have no idea what your goal is, and nobody seems to be speaking a language you understand. What are you supposed to do?

zephyr is a game about the joy of exploring and getting lost in incomprehensible systems. The game's goal, and the written language it uses, are procedurally generated for each playthrough.
Forum Thread: zephyr(by Mike Lazer-Walker)
---
Zombicide: Tactics & Shotguns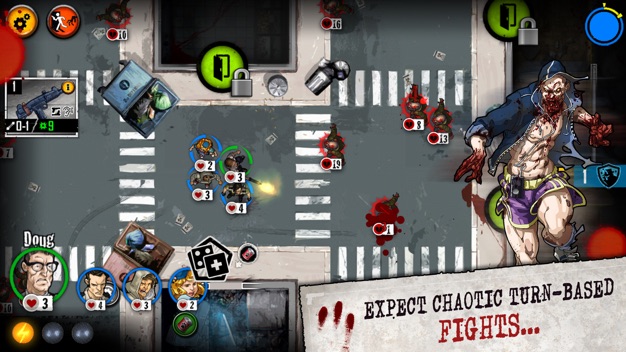 iTunes Description
GET READY, GRAB YOUR WEAPONS AND EQUIPMENT. THE TIME HAS COME FOR A… ZOMBICIDE!

In their quest for ever greater productivity, humans have genetically altered plants and animals, creating a new world infested by…Zombies!

In this post-apocalyptic tactical RPG, you're part of a gang of survivors ready to do anything to stay alive! Cities in ruin, abandoned hideouts, creepy hospitals… Search for food, weapons and shelter in a world that's striving to kill you. You'll be the predator… And the prey! The good news is that Zombies are slow, stupid and predictable. The bad news is that there are dozens of them and the more you kill, the more there are!
Forum Thread: Zombicide: Tactics & Shotguns (Asmodee Digital)
---