Each and every day new mobile games are hitting the App Store, and so each week we put together a big old list of all the best new releases of the past seven days. Back in the day the App Store would showcase the same games for a week, and then refresh those features each Thursday. Because of that developers got into the habit of releasing their games throughout Wednesday or very early Thursday in order to hopefully get one of those coveted features spots. Nowadays the App Store refreshes constantly, so the need for everyone to release all on the same day has diminished. Still, we've kept our weekly Wednesday night format as for years that's the time people knew to check TouchArcade for the list of new games. And so without further ado please check out the full list of this week's new games below, and let us know in the comments section which games you'll be picking up!
---
Advanced Maze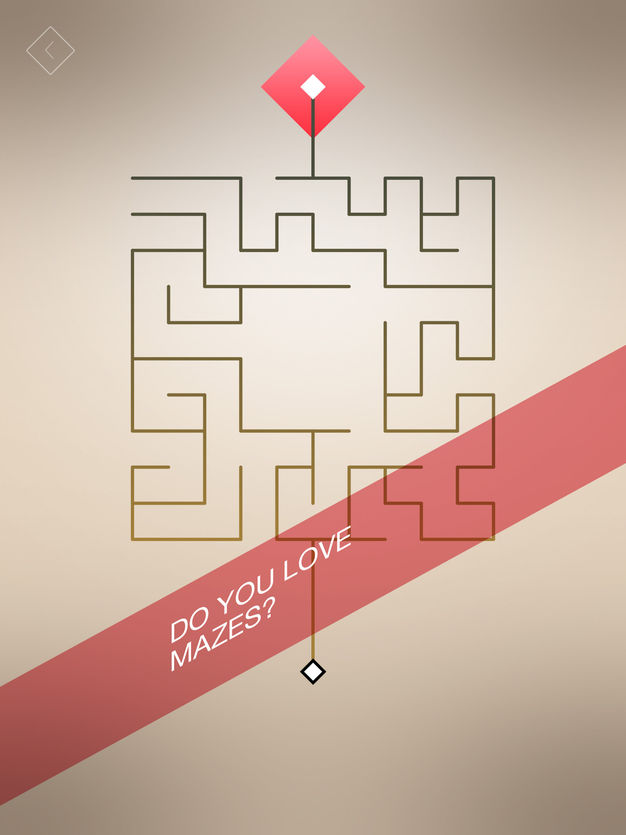 iTunes Description
Do you love mazes? Really? So you're at the right place!!!
An infinity of mazes is waiting for you in 'Advanced Maze'.

With traps (obviously), enemies to avoid (it's better to avoid them), teleporters (= more fun), and so much other things that you can discover…
Forum Thread: Advanced Maze (by AR Entertainment)
---
Backgammon Now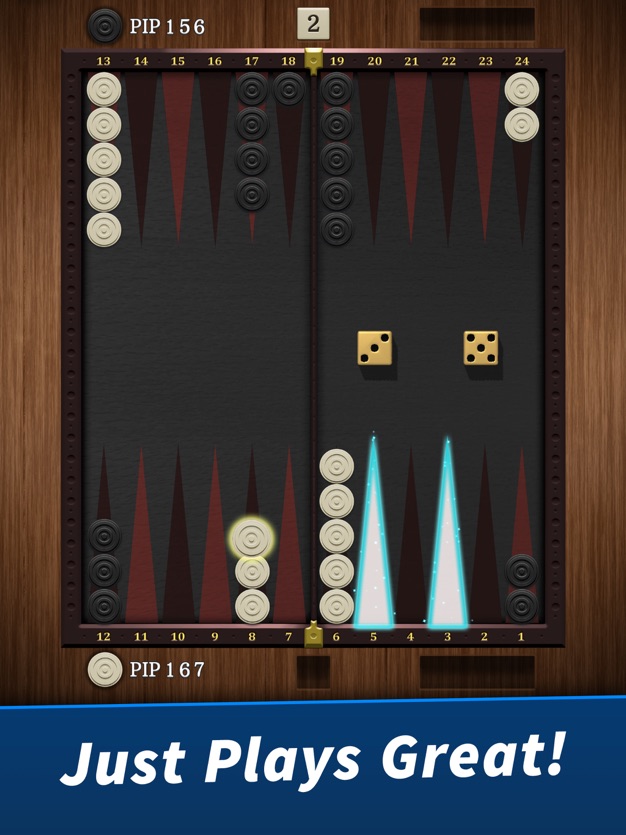 iTunes Description
Play on the go, on the bus or on the couch. Backgammon Now gives you a quick and awesome new way to play!

With its custom-built player AI, Backgammon Now gives you a great computer opponent to play against – and beat! Getting better? track your game stats and see your performance improve!

With amazing features and super smooth game-play, discover the fun and relaxed challenge of Backgammon!
Forum Thread: Backgammon Now (by Cobra Mobile)
---
The Black Widow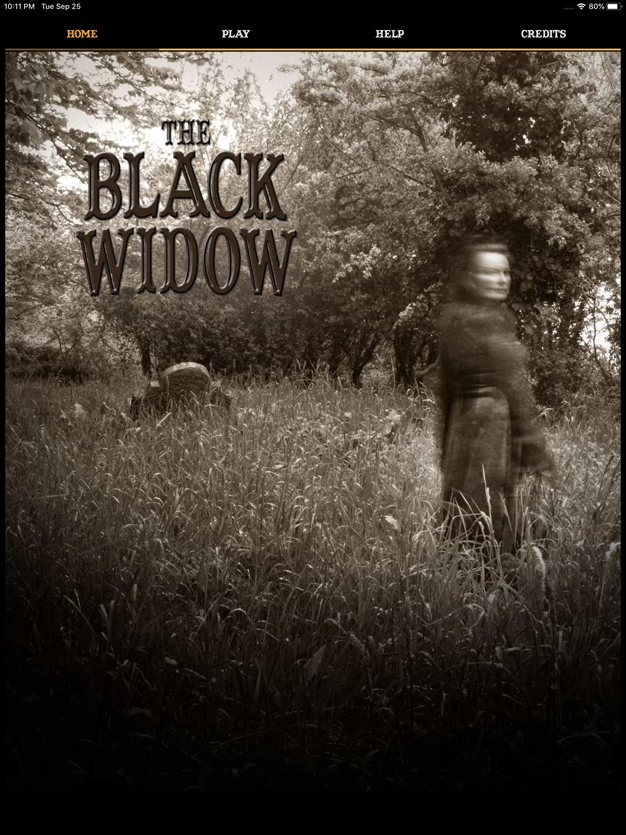 iTunes Description
An interactive murder mystery unraveled by communicating with the dead …literally. Faithfully reenacted from the original court records and letters, players investigate the true case of Australia's first female serial killer. Users are free to ask their own questions to determine whether she was truly guilty, or unjustly executed.

This provocative format challenges players to reflect on their own prejudices and reconsider the verdict of a contentious legal case. Was the accused a callous adulteress, drunkard, and liar, or a victim of sexist expectations?
Forum Thread: The Black Widow (by Richard Fox)
---
Construction Simulator 3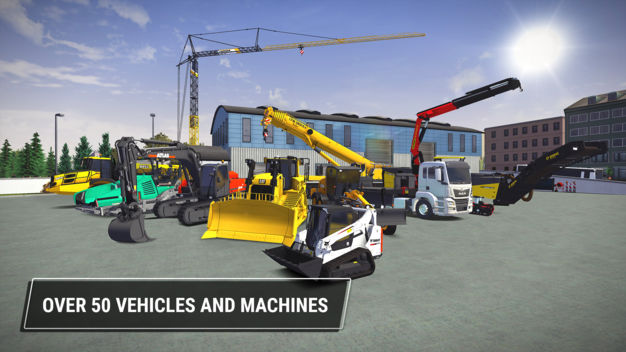 iTunes Description
Construction Simulator 3 returns to Europe! Discover an idyllic European town in the sequel to the popular Construction Simulator 2 and Construction Simulator 2014 with officially licensed vehicles by famous brands: Caterpillar, Liebherr, CASE, Bobcat, Palfinger, STILL, MAN, ATLAS, Bell, BOMAG, WIRTGEN GmbH, JOSEPH VÖGELE AG, HAMM AG and MEILLER Kipper. Take on diverse and challenging contracts. Build and repair roads and houses. Shape the skyline of your city and expand your vehicle fleet. Discover a completely new map and unlock new contracts and vehicles with your growing company.
Forum Thread: Construction Simulator 3 (by astragon Entertainment)
---
Dimension of Dreams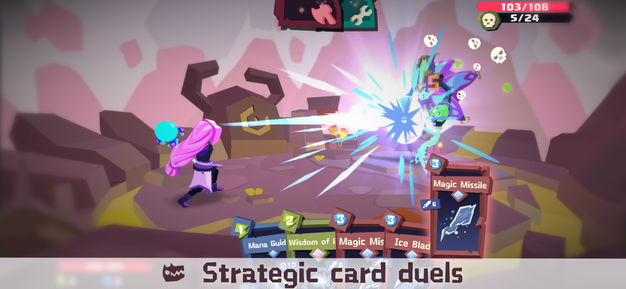 iTunes Description
"Dimension of Dream" is a unique strategy card game with rogue-like elements. You play an adventurer who embarks on an exhilarating journey through the dream world, where you engage in thrilling, fluid combat. Obtain and add cards strategically to your deck via exploration and upgrading existing cards. Whether you wish to be a mighty sorcerer or a valiant knight, you'll have fun getting lost in the charming dream worlds!
Forum Thread: Dimension of Dreams (by WEXPLORE GAMES)
---
Durak Cats – 2 Player Card Game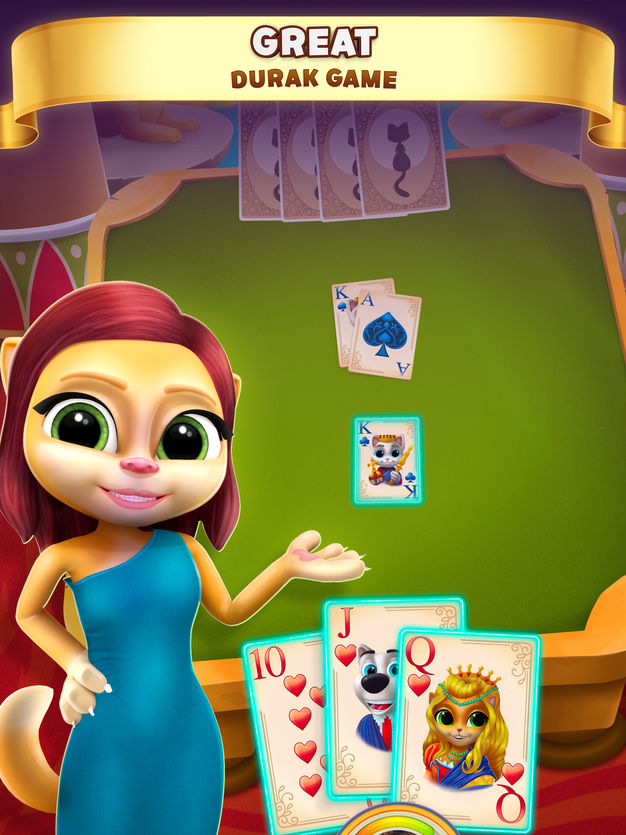 iTunes Description
Let a couple of adorable cats shuffle your cards in a brand new Durak Cats – 2 Player Card Game! Durak Cats is the most exciting version of the most popular Russian card game that you don't wanna miss! Traditional Durak is now a modern, 1 on 1, online multiplayer card game that gives you an opportunity to win your way to VIP rooms! Download Durak Cats, your next favorite 2 Player card game now!
Forum Thread: Durak Cats – 2 Player Card Game (by Peaksel)
---
Hammer Smash!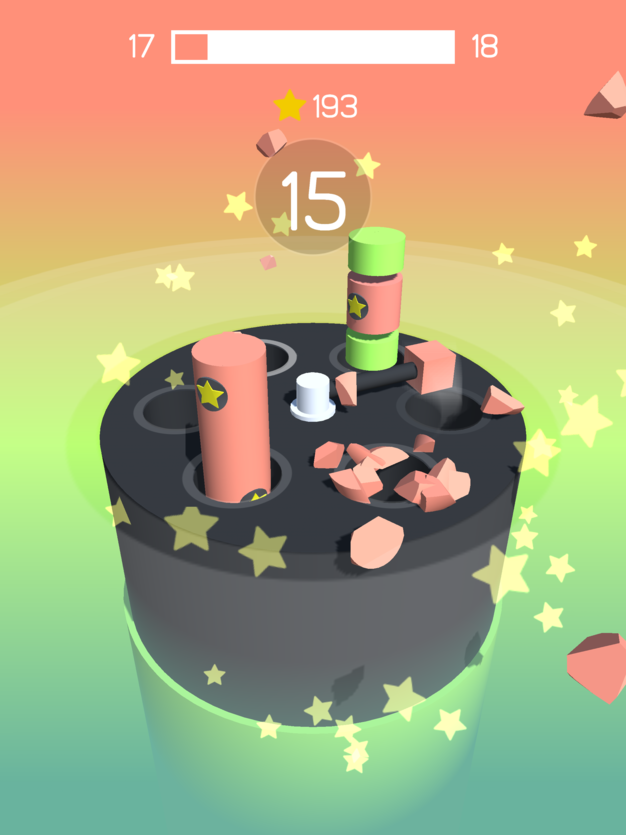 iTunes Description
Tap the screen to change direction!

Will you Hammer Smash your way victory?
Forum Thread: Hammer Smash! (by Appsolute Games)
---
Hitty Knife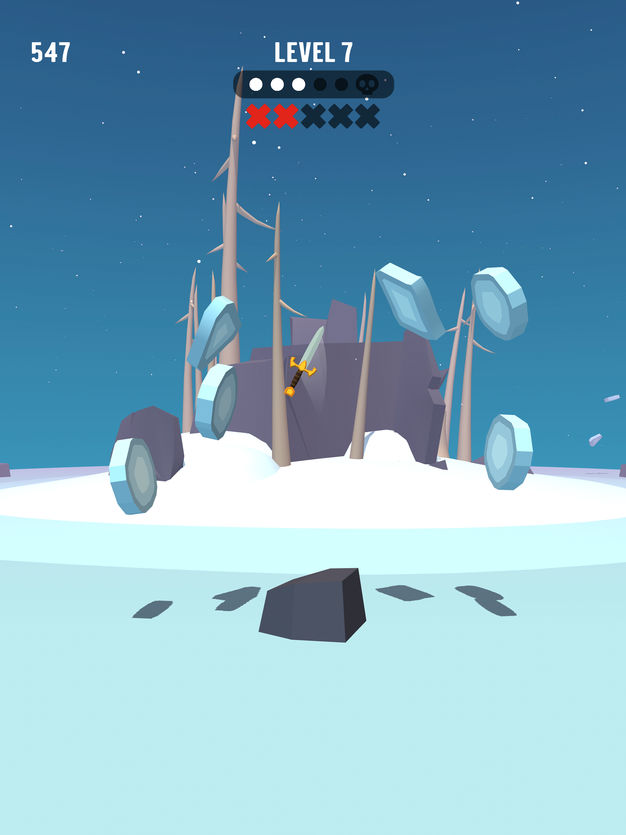 iTunes Description
Put your knife throwing skills to the test in Hitty Knife! Choose your weapon and take aim; endless waves of challenging targets await. Tap and launch your knife through the skies and hit the elusive bullseye!

Think you have what it takes to become the Hitty Knife champion of the world? Be prepared to take on clever and cunning Bosses who have been put on this world to prevent you from your knife-throwing mission!
Forum Thread: Hitty Knife (by Part Time Monkey)
---
Idle Rocket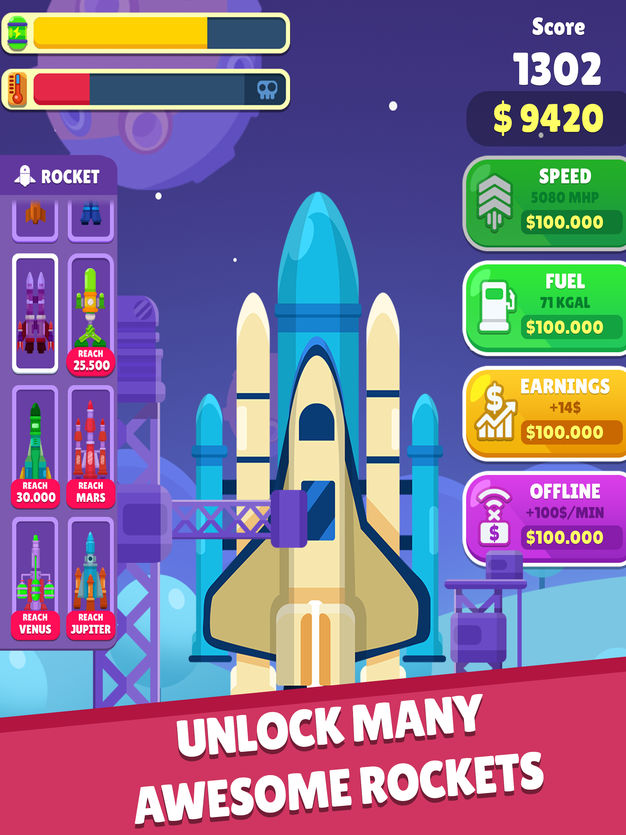 iTunes Description
Pass space frontier and discover new spaces infinite! Just tap and hold the rocket fly into the space. Always control fuel and energy, if the limit is exceeded, the rocket can explode.

Idle Rocket is a new type game about spacecraft, that is a combination of idle game and casual game. Idle Rocket – Fly into the space can be easy-to-play but so hard to master. So, you will love it.
Forum Thread: Idle Rocket (by OG Studio)
---
Mana Balls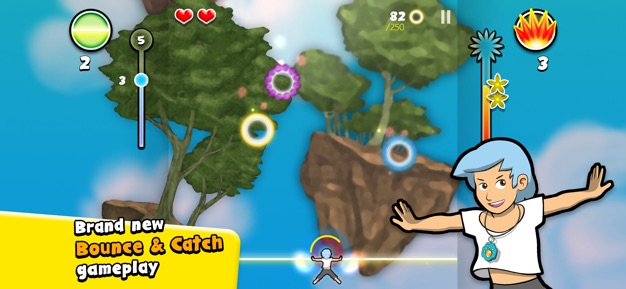 iTunes Description
The Legends were right! When a menacing Shadow descends upon the world of the Three Lands, the Mana, vital principle of all things, starts to scatter. Overwhelmed, the council of Sages cannot do anything but rely on the Prophecy and go looking for the bearer of the mysterious Locket of Mana.

Here start the adventures of Miki, peaceful little boy from the Forest, who will, to his great surprise, be involved in the destiny of this world.
Forum Thread: Mana Balls (by Ghakilo)
---
Ninja Dude vs Zombies 2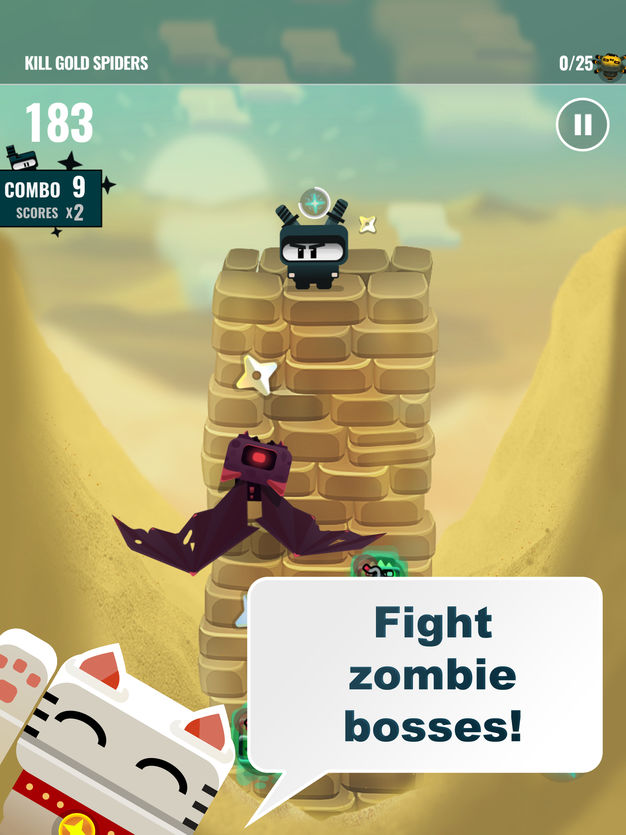 iTunes Description
Ninja Dude is back with PvP mode and other cool stuff that takes endless zombie slashing to the next level!

A brave ninja is trapped on a tower surrounded by hordes of bloody zombies. His only chance of surviving this zombie invasion is with the help of his thick-and-thin shurikens.

The player's main goal is to kill off as many zombies as possible by tapping on both sides of the screen.
Forum Thread: Ninja Dude vs Zombies 2 (by AdoreStudio)
---
NovaSnake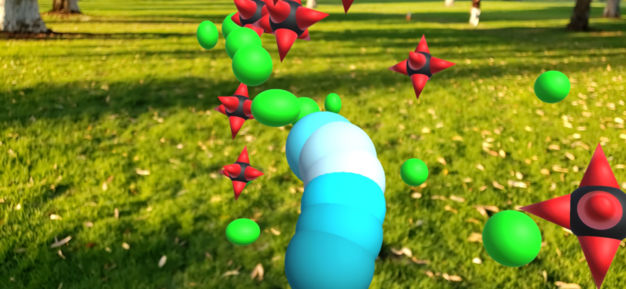 iTunes Description
Your snake has a raging appetite! Collect orbs in 360° augmented reality and watch your snake grow. Be sure to dodge spiky enemies and build up a massive high score using skill and abilities, including Sacrifice, NovaShield, and Singularity. NovaSnake is a totally addictive and fully interactive AR experience that you can play anywhere. Keep in mind that this isn't a fidget game—the more you move around, the way more entertaining your NovaSnake experience will be!
Forum Thread: NOVASNAKE (by Planetary Gaming)
---
OCO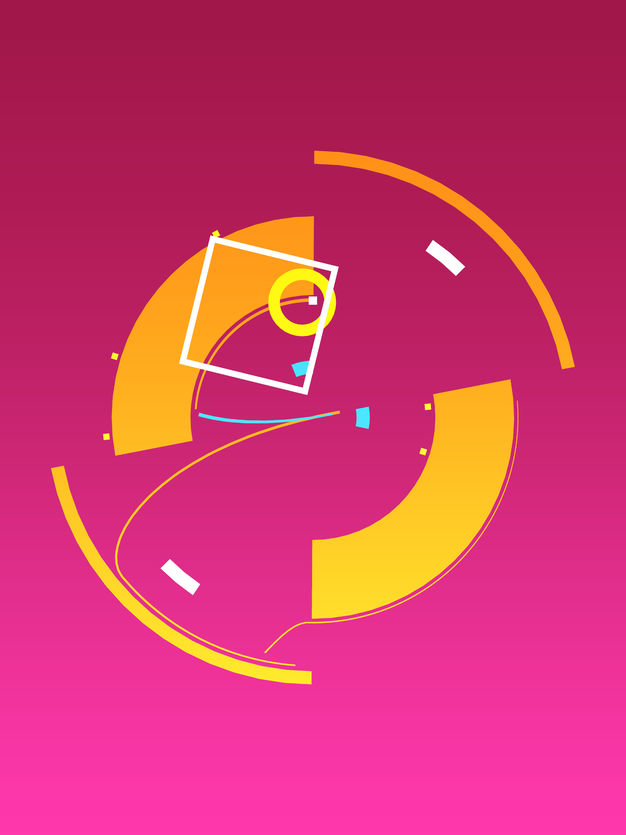 iTunes Description
Immerse yourself in the beautiful audio-visual world of OCO.

Use simple one-touch controls to launch, rush, crash, glide, warp, and hang as you solve 135 hand-crafted puzzles.

Create and share your own designs using the built-in editor and explore hundreds of user-generated levels online.
Forum Thread: OCO (by SPECTRUM48)
---
Paintshot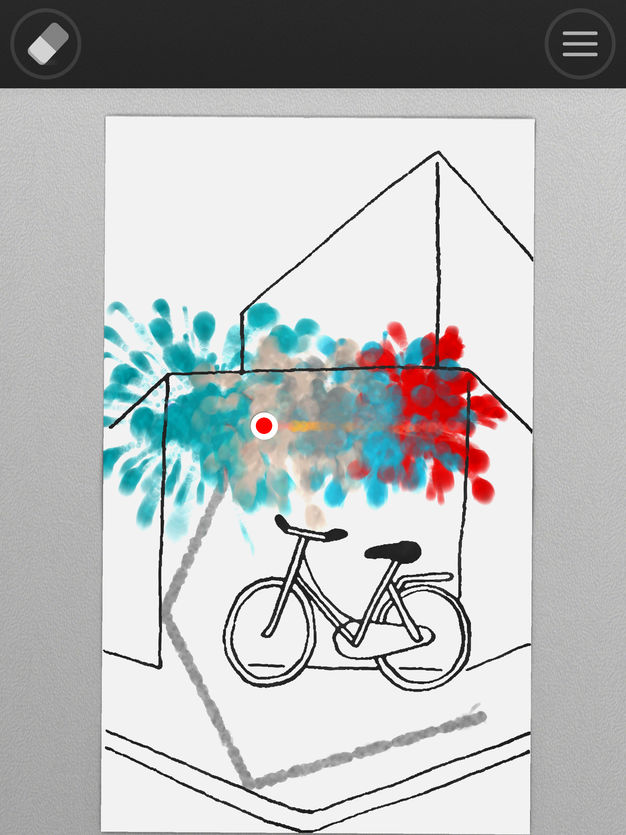 iTunes Description
Could you please add some color to our drawings? Just shoot the ball thingy around the paper. Don't worry about the mess. Erase some lines where necessary. And make sure you get all the little color drops. Enjoy.

Includes 200+ hand-drawn levels.
Forum Thread: Paintshot (by Christian Schnellmann)
---
Pigeon Wings Strike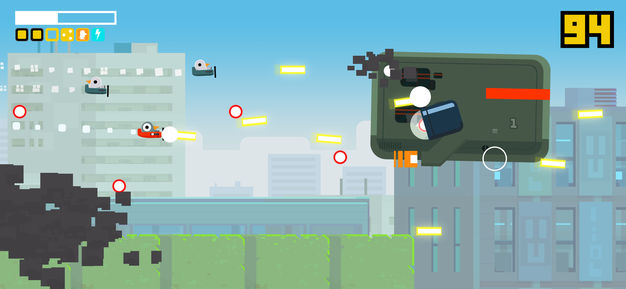 iTunes Description
Duke Dexter and his evil minions are back to take over Velo City. They have all new tricks and traps to cook Pigeon's tenders—it's more than a bird can handle.
Luckily, our hero's got a squad. Shoot, dodge and boost with Cunningham—the hotshot hamster, Presto—our literal fish out of water, and the rest of Pigeon's friends.
It's too late to be afraid, it's time to STRIKE!
Forum Thread: Pigeon Wings Strike (by Ignacio Schiefelbein)
---
Puzzle Pelago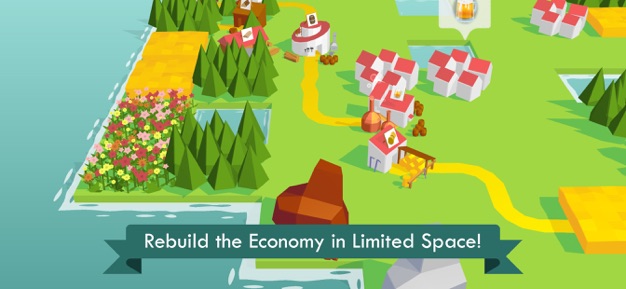 iTunes Description
From a felled tree to a comfy chair lots of steps are necessary in between. But there is not much room on these islands – where do all the buildings go? Not to mention the roads in-between – the stubborn islander's can't stand crossings, because they keep running into each other!

Enjoy a mind-boggling new game that takes concepts from economy simulation games and turns them into a puzzle, all in a relaxed and sea-breeze filled atmosphere.
Forum Thread: Puzzle Pelago (by Hallgrim Games)
---
Rusty Pup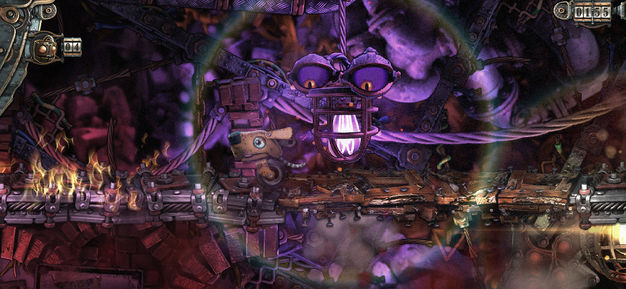 iTunes Description
From the original creator of Conker's Bad Fur Day comes a delicately told tale of a dog that thinks it's a toy or is it a toy that thinks it's a dog?

Lost and alone in a richly detailed world, you must help lead our sad pooch back home again……Just in time for tea. Designed to test every ounce of your mettle.

Not for the faint-hearted, explore this dark and dingy labyrinth. Avoid its pitfalls, exploit its treasure, relish its marvels and so save those souls from a fate worse than death.
Forum Thread: Rusty Pup (by Gory Detail)
---
Scoop Hoop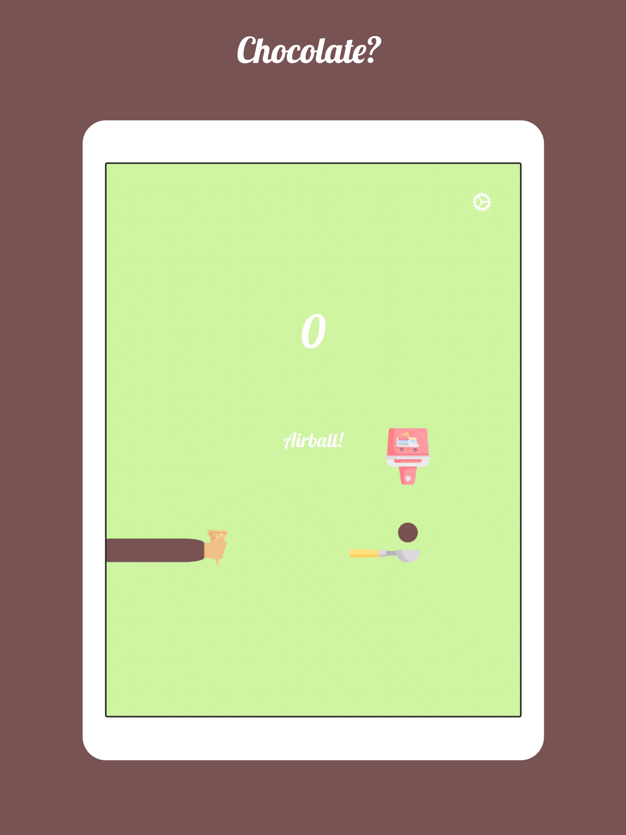 iTunes Description
Tap to throw the ice cream scoop into the cone – just don't miss!

…strawberry?
…vanilla?
…chocolate?

Play with all the flavors!
Forum Thread: Scoop Hoop (by EMZI Games)
---
SFD : ROGUE TRPG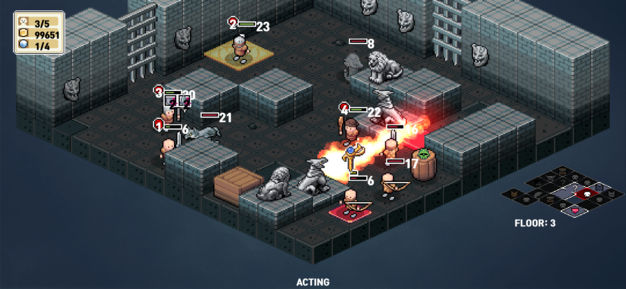 iTunes Description
In SFD, you manage a party of adventurers attempting to reach the deepest depths of the Sigma Finite Dungeon. Can you defeat the Lich King Raeleus and the false god NOG at the deepest depths of the dungeon?
Forum Thread: SFD: Rogue TRPG (by byungpil Mun)
---
Solar Settlers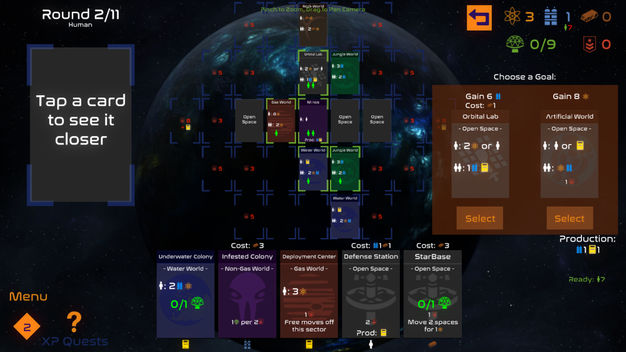 iTunes Description
Solar Settlers is a card-driven space exploration strategy game set in the far future. Our sun is on the verge of collapse and so mankind has taken to the stars aboard colony ships to seek out a new home. You are the caretaker of one such ship, and must carefully manage the planets you find, technology cards you posses and fellow colonists as they gradually awaken from a long cryo-sleep in order to scratch out a new cradle for humanity.
Forum Thread: Solar Settlers (by BrainGoodGames)
---
Stone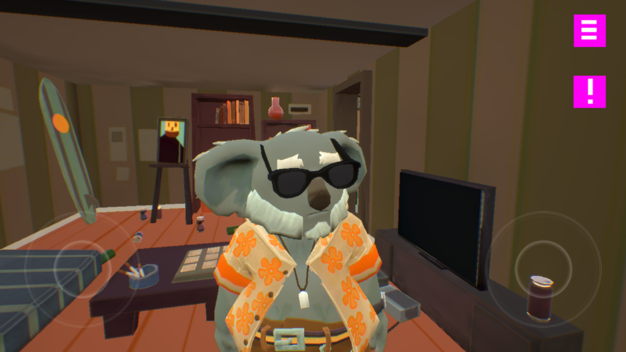 iTunes Description
G'day I'm Stone. Here's our App Store page. Play this feature length interactive story and see what happened. Yeah it was rough, but a good life lesson. By the way this story really isn't going to be for everyone. So enter at your own risk mate.

Plus this was created by a global team including the narrative designer of QUANTUM BREAK and VFX artist from GRAVITY, PROMETHEUS & more.

You're in good hands, mate.
Forum Thread: STONE (by Convict Games)
---
Valkyrie Anatomia – The Origin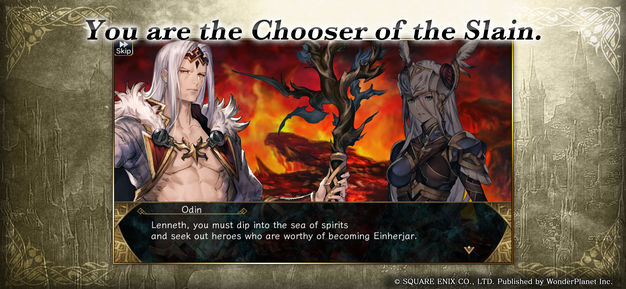 iTunes Description
The main character, Battlemaiden Lenneth Valkyrie, is preparing for the final war of the gods, Ragnarok. As ordered by Odin, the lord of the gods, Lenneth chooses the souls of heroes to become Einherjar. In their final moments, right before death fully engulfs their souls, they are brought to Valhalla and made to fight in the war of gods.

In this tragedy of men and gods, the Valkyrie grows evermore fond of mortals, and their way of life…

Will you be able to choose the right future?
Forum Thread: VALKYRIE ANATOMIA -The Origin- (by WonderPlanet Inc.)
---
Zombies Overloaded!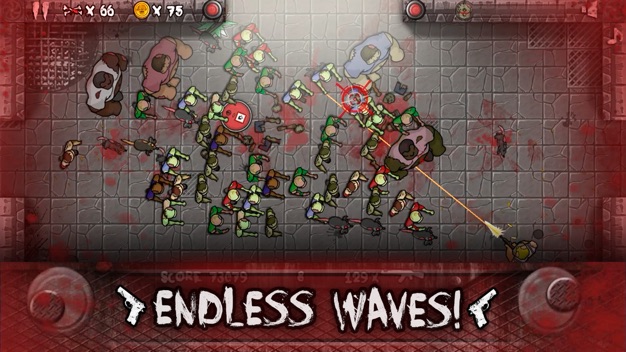 iTunes Description
Death is imminent, but make use a variety of weapons and power-ups to last as long as possible. These walkers start out slow and harmless, but after just a few waves you will find yourself running for your life!
Forum Thread: Zombies Overloaded (by Vinterm Games)
---