Blizzard announced a new expansion for Hearthstone (Free) in the form of Hearthstone: Rise of Shadows that releases beginning next week. This has 135 new cards and an all new way of delivering the story that will go on for the remaining expansions this year. Today, the big 14.0 patch has gone live on mobile platforms (it hit PC a bit earlier).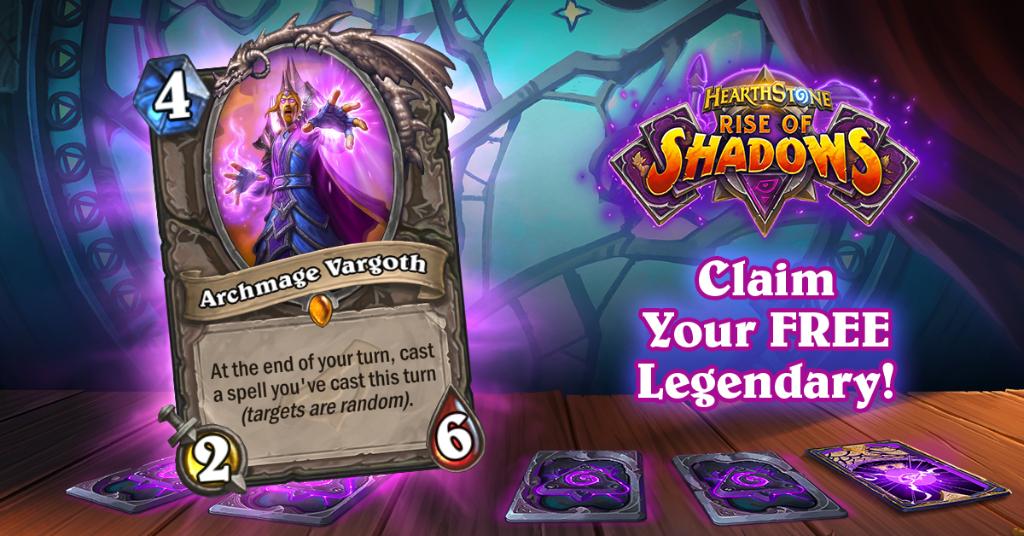 The patch kicks off the Year of the Dragon with the new Arena set rotation and more. The first highlight is Archmage Vargoth who is added to your collection for free and can be played right now. This patch also brings updates to certain "choose one" cards. The update also brings a better Smart Deck Builder. When the expansion laucnhes officially on April 9th, you won't be able to buy card packs from the Journey to Un'Goro, Knights of the Frozen Throne, and Kobolds & Catacombs expansions. Cards from these expansions will be Wild. Arena will now have a regular rotation after the expansion launches with cards from new and old expansions. Bid your farewells to Doomguard, Naturalize, Gloom Stag, and more as they move to the Hall of Fame beginning April 9th. This update also brings 3 new card backs you can get for logging in on different platforms. iOS, Android, and PC platforms have their own card back you can unlock right now. This patch finally has some mobile specific UI and art fixes as well.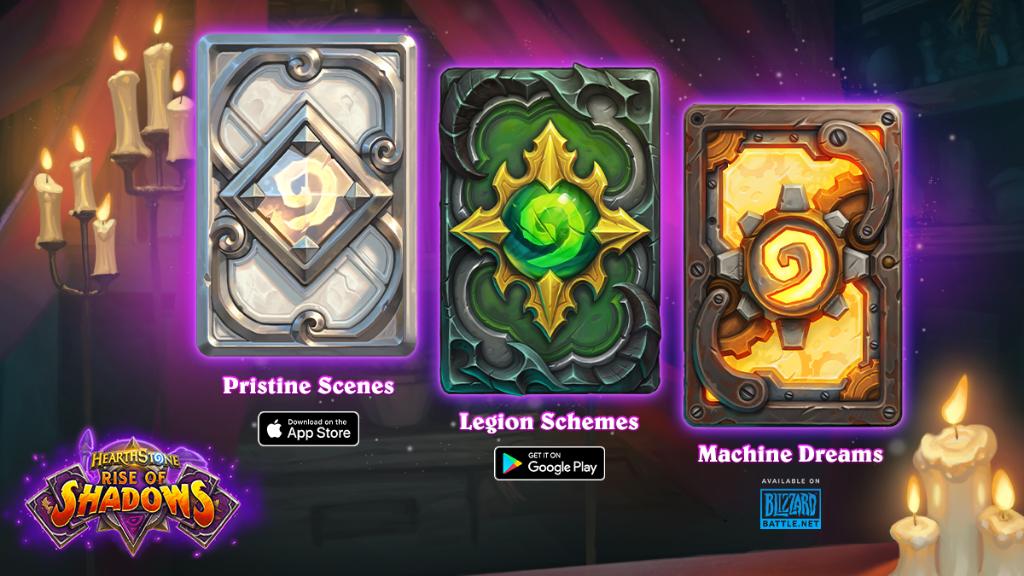 Hearthstone: Rise of Shadows arrives on April 9th for all platforms. Pre-orders are now live for the 50-pack and 80-pack bundles. The 50-pack bundle includes the Jewel of Lazul card back, 50 packs, and a random legendary card. The 80-pack mega bundle includes the Jewel of Lazul card back, 80 packs, a random golden legendary, and the new Madam Lazul Priest Hero. Each account can buy one of each bundle. Are you looking forward to the new mechanics and cards?