There might still be no more word on that Arena of Valor PlayStation 4 port this week, but that doesn't mean we don't have a bunch of exciting topics to cover this time around. There's the possibility of a Japan-only skin for Liliana, plenty of reshuffled esports pros, and a glaring spelling mistake that I can't even begin to understand. And yes, I am that petty.
Facebook Outage Ripples Across Arena of Valor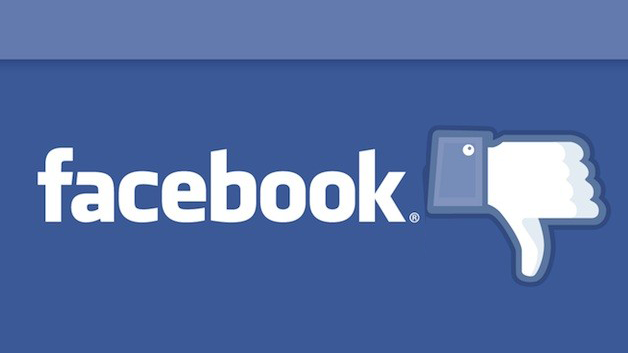 A couple of days ago now both Facebook and Instagram went down. The company blamed some minor server tweak for knocking out the world's leading social media platforms, and while most would think it would only affect their middle-aged mom's ability to share 5 laughing baby videos during soap opera ad breaks, the issues had more widespread consequences; namely stopping certain Arena of Valor players from logging into the game.
The issue comes as Arena of Valor allows users to bind their game accounts with their Facebook account for reasons that aren't entirely clear. This can easily be done accidentally thanks to seemingly random login errors and badly worded on-screen pop-ups, and when it does, a user's account is forever tied to the social network, meaning they can't delete or deactivate their Facebook/Instagram account without losing their in-game progress.
So, as you might expect, losing access to the Facebook log-in servers for any amount of time means losing access to the game. You can see why so many players want Tencent to hurry up and allow us to de-link our accounts from the increasingly insecure social media mega-corporation.
Xeniel's Codex Chapter 4 Ends This Week – New Rewards Leak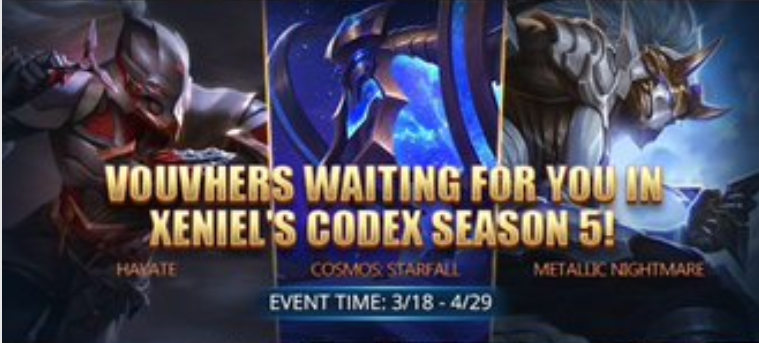 Proving that future codex chapters won't last nearly as long as the original, it's almost time to say goodbye to Xeniel's Codex Chapter 4 and hello to Chapter 5. Players have one final weekend to grind as many codex points as they can to secure that elusive Celestial Marksman Yorn skin, and maybe even a past Codex skin through the roulette wheel unlocked after maxing it out.
But moving from one codex chapter means moving straight into another. AOVLeaks, who leaked the contents of Chapter 4 weeks before release, managed to do just that at the end of February, revealing not only two new out of this world skins, but another new character similar to how Wiro headlined the rewards between the Yorn and Annette skins.
So who is this mysterious new face set to roll into battle early next week? It's non-other than Hayate; a character most players have been hearing about for several months now through hero queue discussions. Tossing another into the fold so soon after D'Arcy may surprise many, but it inches us even closer to someone like Cephany!
Expect Hayate to follow in Wiro's footsteps and be a Level 15+ reward for Codex purchases and the final Level 40 goal for F2P users.
Also: "vouvhers", Tencent? We're about to grill you for another similar blunder, but now it's not even funny.
Liliana's New Japan-Inspired Skin
Moving onto something hopefully a little less dreary,  a new Liliana skin has surfaced through a Chinese AOV YouTube video. We've seen the elegant mage take up a very Japan-inspired "Idol" skin long before the game was even released in the region, and this new outfit looks set to fill a similar role.
Simply referred to as "Japanese-style" if Google Translate is to be believed, the video demonstrates the skin's new sound and spell effects and seems to reuse the voice actor from the Idol Liliana skin, so we fully expect that to carry over should the skin ever release in the West.
Esports Players Shift Around As LiLou Is Made Permanent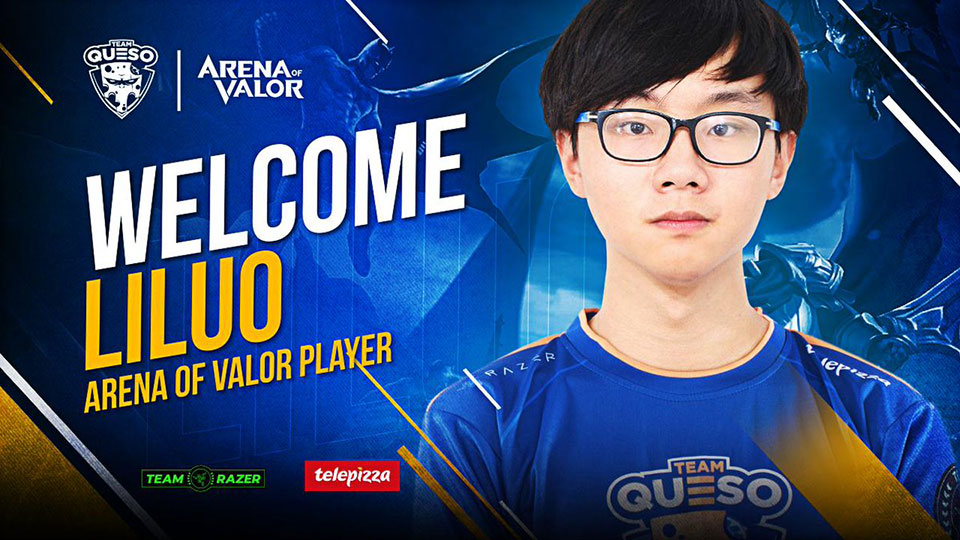 I'm not going to pretend to have any in-depth knowledge of who plays on which team right now; I'm not too invested in the AOV pro scene at the minute. But even I noticed that Team Queso was suddenly having a much easier time these last few weeks as LiLou stepped up to the plate.
But, as you'd expect, bringing in a new player means saying goodbye to another. Lilou was drafted into Team Queso two weeks back, replacing Simjo, and was officially made a permanent member of the squad just a few days ago as you'll see in the image up above and the announcement tweet here.
As for other European teams, Reddit user T4lk_S1ck details the various movements in a thread reply here. According to them, Nova EU's Coco and Oxy were swapped out for SkaiKru and Darkbreaker. Then there's Knight joining QLASH and Mathroy joining Sleepy Team.
Transfers and swaps are nothing new to the esports scene, but keeping track of this stuff week after week isn't easy and make for some very confusing rounds each weekend. Praise to the casters who manage to adapt every weekend, but I feel sorry for the viewers!
Astrid's Regnant Skin Costs A Single Buck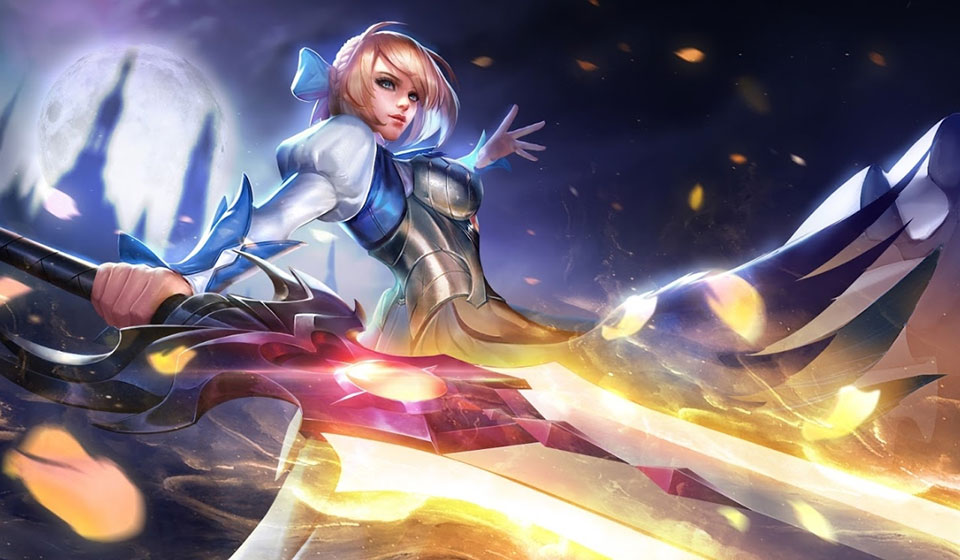 Right off the bat of Reddit once again discussing the viability of the powerful swordswoman little more than a month after her massive buff, Astrid's first alternate skin has resurfaced in the in-game shop for a mere 99 vouchers.
Originally costing around 599, the reason for its sudden reappearance isn't clear – nor is the steep discount. Other than the premium (and temporary) Slugger Astrid skin released a while back, the questionable character hasn't enjoyed much in the way of skins. And though we can't say the Regnant skin is a particular high-point for AOV outfits, it's currently our only way to reap the benefits of the 10% Gold increase when choosing to play her.
Do note, though, that the Regnant Astrid skin is, again, a limited-time offering. If you can part with a buck, do it fast.
Voice of the Veda Kahlii Skin Tells A QA Story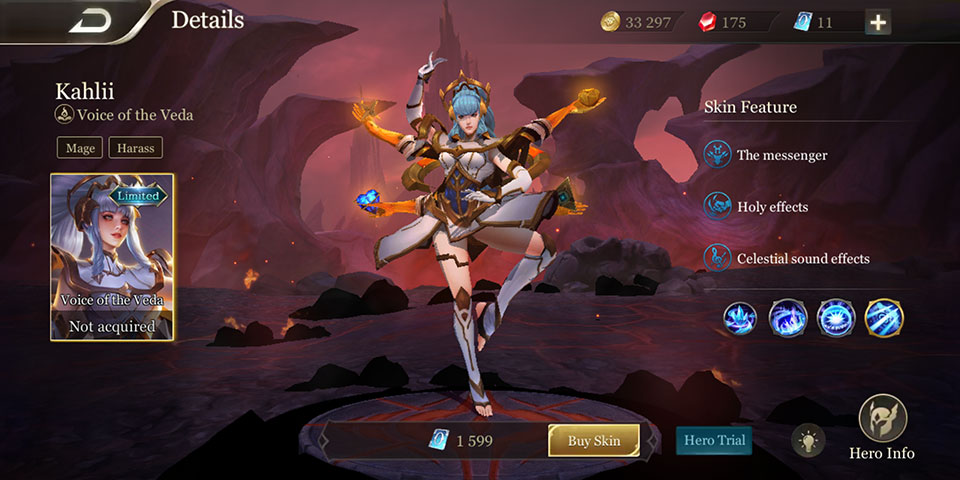 And finally, we come to that hilarious banner error. As leaked by AOVStats toward the end of February, Kahlii received a premium skin this morning with a rather glaring formatting/spelling error attached to the debut poster.
Somewhat telling of Tencent's graphic design/marketing team's workflow, Kahlii's "Voice of the Veda" premium skin – which costs around 2000 vouchers, we might add – has its promotional banner trail off in the middle as it essentially copy/pastes the tail end of D'Arcy's own bundle release just last week.
Kahlii – Voice of the Veda Will Be D'Arcy Bundle 25% Off! doesn't make a whole lot of sense now, does it, Tencent? Either way, you have until March 21 to decide whether new sound/spell effects are worth the high asking price of this particular blunder.