Each and every day new mobile games are hitting the App Store, and so each week we put together a big old list of all the best new releases of the past seven days. Back in the day the App Store would showcase the same games for a week, and then refresh those features each Thursday. Because of that developers got into the habit of releasing their games throughout Wednesday or very early Thursday in order to hopefully get one of those coveted features spots. Nowadays the App Store refreshes constantly, so the need for everyone to release all on the same day has diminished. Still, we've kept our weekly Wednesday night format as for years that's the time people knew to check TouchArcade for the list of new games. And so without further ado please check out the full list of this week's new games below, and let us know in the comments section which games you'll be picking up!
---
Arcane Pets: Plushie Empire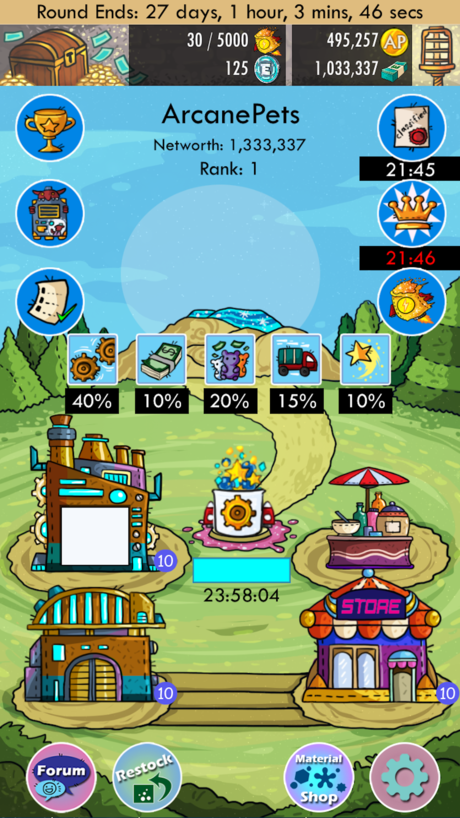 iTunes Description
Arcane Pets introduces the sequel mini-game, Plushie Empire.

Become an overnight entrepreneur and build your empire into a business tycoon. Rake in the Empire Coins and Empire Cash. Compete against a plethora of online players to become the RICHEST Empire out there. Swim in the Empire Cash and get EMPIRE-RICH.

As a semi-idle game, your Empire will continuously sell the Plushies that you produce & ship.
Forum Thread: Arcane Pets: Plushie Empire (by Peter Polansky)
---
Balls Break Blocks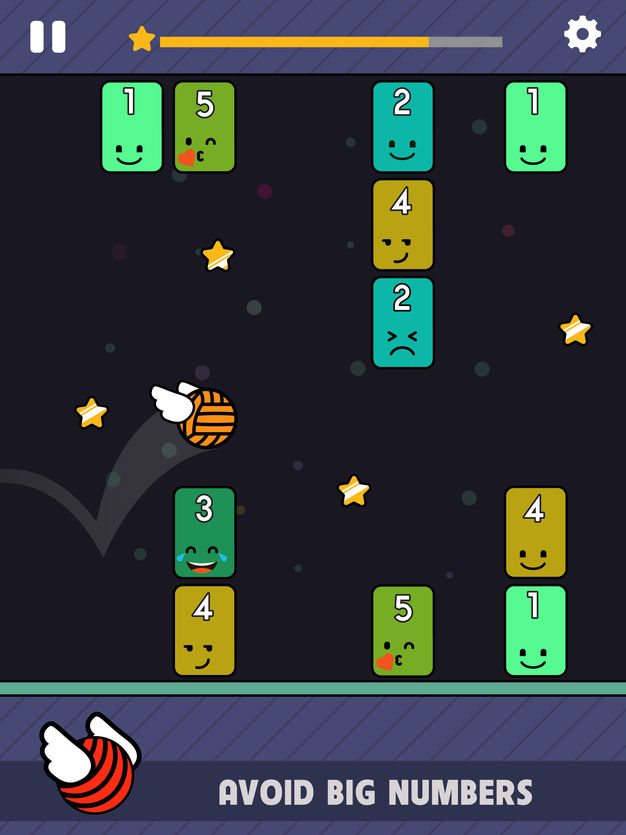 iTunes Description
So finally the time has come for BALL family to gather and destroy the most hated block in the galaxy…

But it is just beginning of the actions! The rest is your to make. Pick your favorite balls or collect new one, from baseball to the whole planet… BE THE BALL HERO TODAY!

Get the game now.
Forum Thread: Balls Break Blocks (by Gosiha)
---
Battle Souls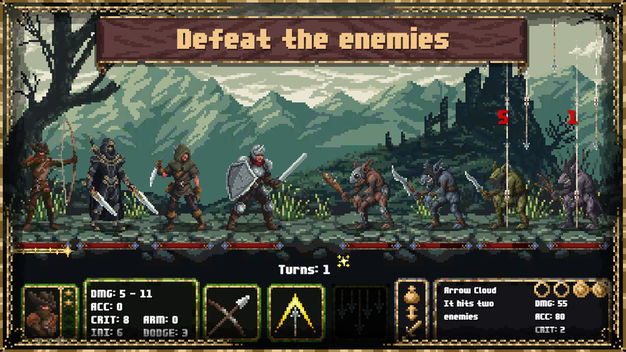 iTunes Description
A long time ago, a strange moon appeared in the sky, since then the world has begun to collapse slowly, sinking into the sea. When this happened, the gods went north through the mountains, leaving the humans, some of whom began to have dreams of a strange gate in the mountains. But those who decide not to go north, end up going crazy because of the visions.

A group of adventurers decides to enter that realms gate looking for answers.
Forum Thread: Battle Souls (by TaleSoft Studio)
---
Block Droppin' Blitz
iTunes Description
Slide blocks to make shapes. Drop shapes to score points. But be careful about where those shapes end up!

Block Droppin' is the latest fast-paced puzzle game to train your brain and test your reflexes. Combining elements of sliding tiles, falling blocks, and old school puzzle games, Block Droppin' takes quick wits and concentration, so make sure your sliding skills are up to the task!
Forum Thread: Block Droppin Blitz (by Rocketship Park)
---
Brown Dust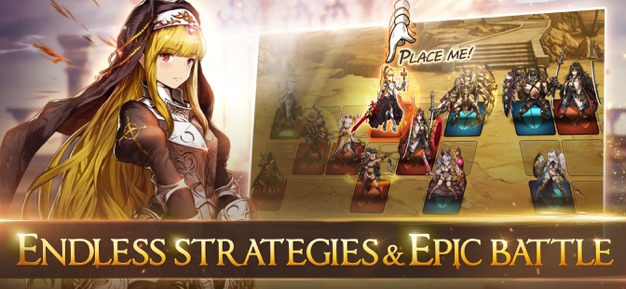 iTunes Description
The Empire has fallen, and the Age of Great Mercenaries Now Begins!
Create Your Ultimate Team And Strike Down Your Enemies!
CAPTIVATING AND STUNNING ARTWORK
– Experience the high-quality anime illustrations you have never seen before.
– Meet Brown Dust's charming Mercenaries now.
Forum Thread: Brown Dust (by NEOWIZ)
---
Calamari Kid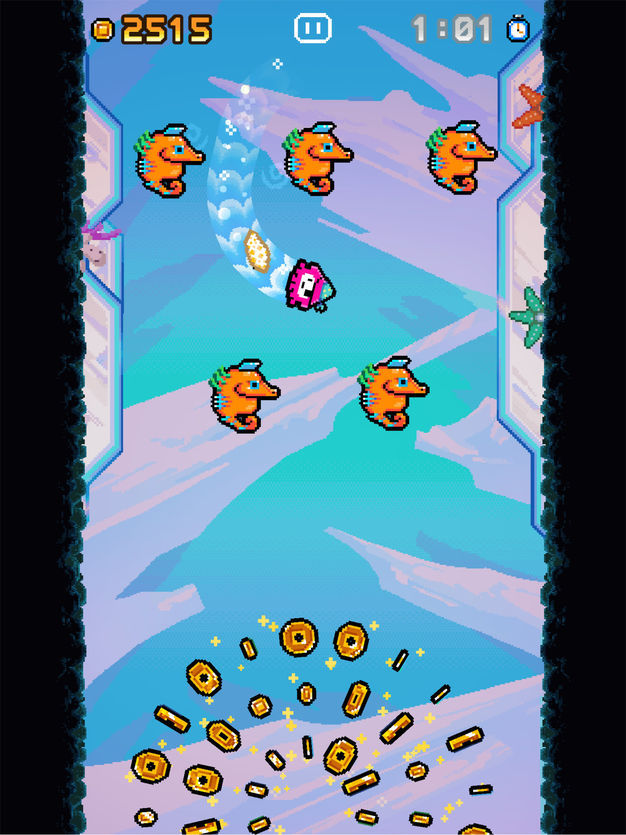 iTunes Description
Compete in the greatest treasure hunt challenge in the world!
Weave through dangerous passageways.
Defeat those pesky creatures from the deep.
But be nice, it turns out your stealing their gold, so…
Forum Thread: Calamari Kid (by Sean O'Dowd)
---
Cartoon Network Arcade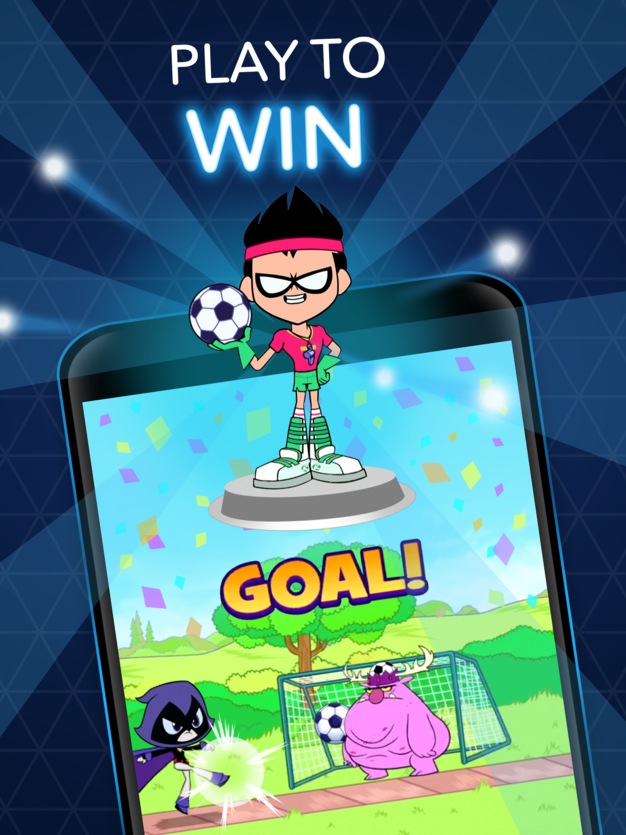 iTunes Description
WATCH & COLLECT
Use the CN Arcade app wherever you watch Cartoon Network shows to collect your favorite characters from Teen Titans GO!, The Amazing World of Gumball, Steven Universe, Ben 10, Craig of the Creek and more!

YOUR FAVORITE CHARACTERS
Beast Boy, Gumball, Unikitty, Garnet, Raven, Four Arms and all the characters you love are waiting for you! Collect characters from every Cartoon Network episode you watch! New characters are added every month. Can you find them all?
Forum Thread: Cartoon Network Arcade (by Cartoon Network)
---
Clawberta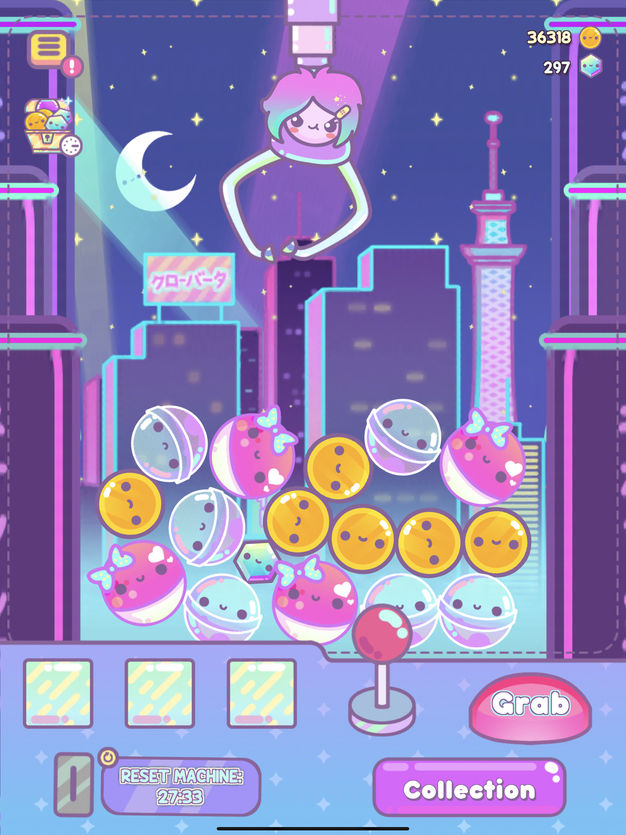 iTunes Description
Unlock SURPRISE toys as you explore the neon fevered DREAM WORLD of Clawberta, the most RADICAL claw machine and U.F.O. catcher!

Get your claws on hundreds of KAWAII gachapon toys from all over the globe. These toys are just waiting to BREAK OUT and tell their story. What are you waiting for?!
Forum Thread: Clawberta (by HyperBeard Games)
---
LYN: The Lightbringer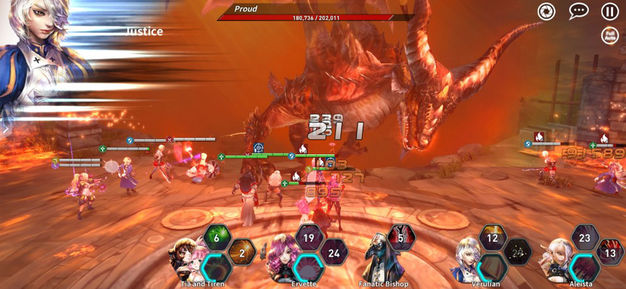 iTunes Description
Vestri. The Gods of Light and Darkness once called this continent their home, but it would become their battleground. After seemingly endless turmoil and unfathomable loss, the Light emerged victorious. History would remember this as the Vestri War.

200 years of peace followed, and the tales of brutality and heroism faded into legend. The greatest legends, however, have a way of being reborn. When a pillar of light erupted from a young girl and opened the heavens, the gears of conflict began to turn once more…
Forum Thread: LYN: The Lightbringer (by NEXON Company)
---
Match 3 Saga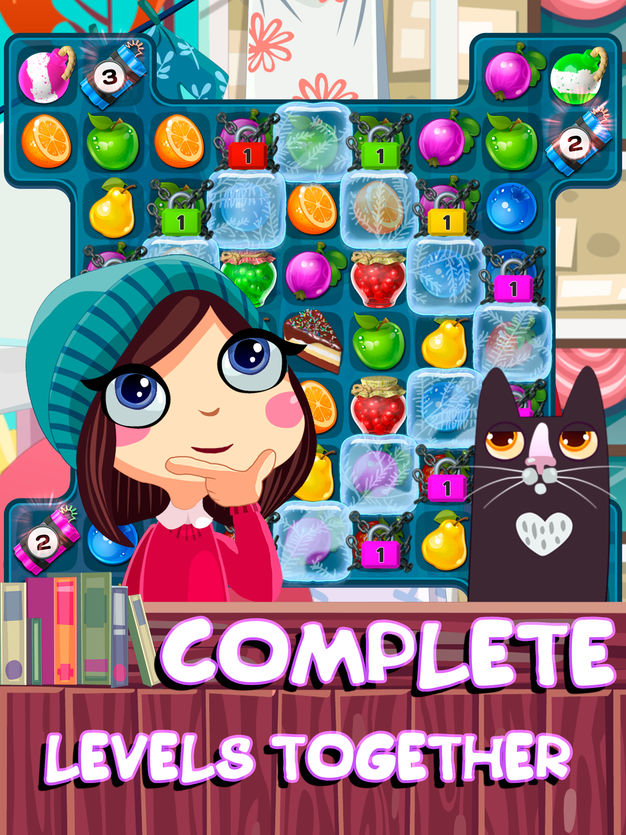 iTunes Description
Welcome to the Match 3 Saga!
Match 3 Saga is a delicious and amazing new match-3 puzzle game filled with hundreds of tasty fruit-goodies levels and candy-like treats that are sure to satisfy your craving for fun!

Adding your world into the game is so easy!
If you wish to add your imagine world to this game, just describe it in review, and you have a great chance to get new challenges for you, Kattie and cat Rufus in your world in nearest game updates!
Forum Thread: Match 3 Saga (by Vladyslav Havryliuk)
---
Mr Jump World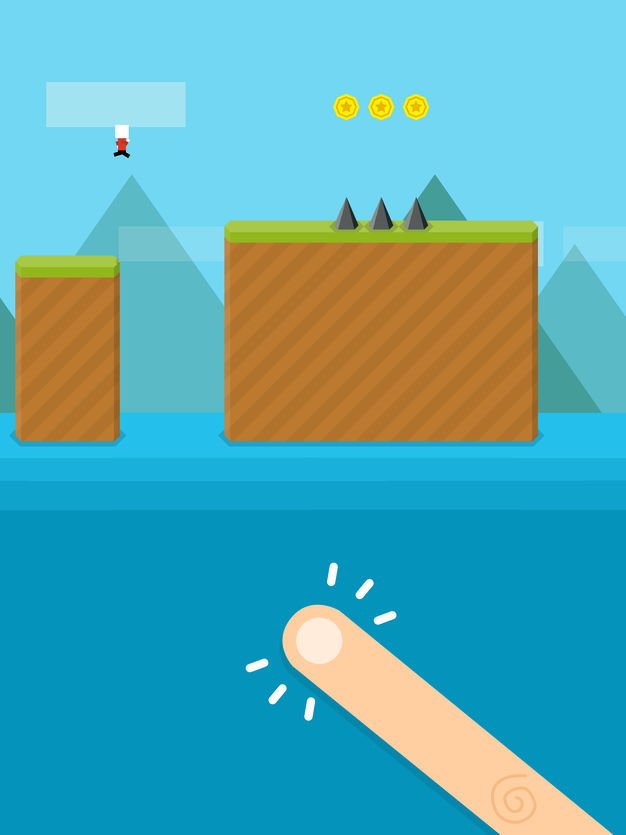 iTunes Description
The highly anticipated follow-up to the award winning platformer game Mr Jump (Editors' Choice, Best of 2015) is now available!

Help Mr Jump to make his way through multiple of ingenious and tricky levels!

Mr Jump World is a one-button platform game: jump to avoid the traps and reach the end of the level.
Forum Thread: Mr Jump World (by 1Button)
---
Pedal UP!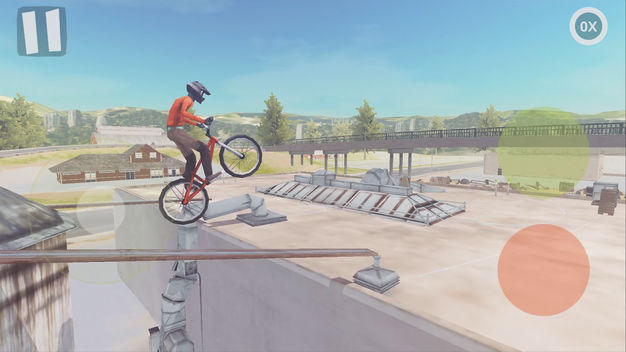 iTunes Description
Hang on tight – PEDAL UP! takes you out to some awesome riding spots to hone your skills in the sport of bike trials. Use your balance, technique, skill and timing to get through tons of sections. The whole point of trials is to get over and around anything without putting your feet down. Do you have what it takes?
Forum Thread: PEDAL UP! (by Derailleur Interactive)
---
Pet Rescue Puzzle Saga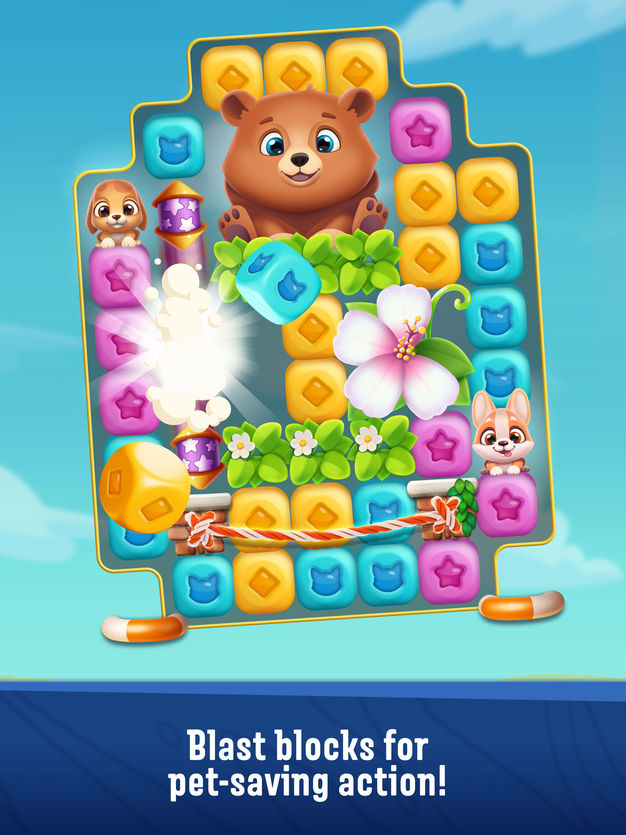 iTunes Description
New match 3 puzzle game from King, from the makers of the latest hit Candy Crush Friends Saga.

Challenge your matching skills and solve unique puzzles to save cute pets from danger. Embark on this endearing adventure with Fern the Fox, and unlock pets of all shapes and sizes along the way.

Tap blocks of the same color and craft powerful boosters to rescue the pets and bring them home to safety.
Forum Thread: Pet Rescue Puzzle Saga (by King)
---
Pixelot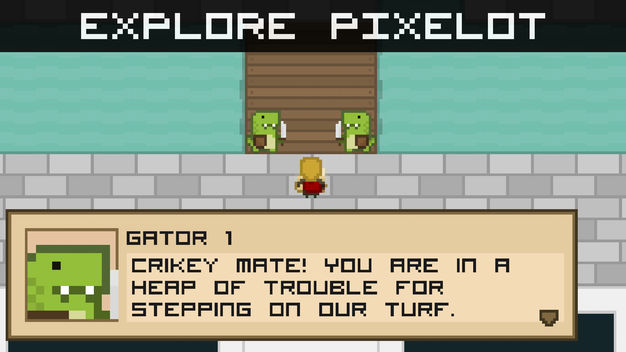 iTunes Description
Pixelot is a classic RPG that hopes to combine the best parts of classic role-playing games. In Pixelot you will create a custom hero and gather allies to defend against the darkness that has swept over the land of Pixelot. The game will feature numerous recruitable characters, playable classes, items, monsters, and dungeons alike. Promising an engaging story line, laughable dialogue, and a classic yet simple design, Pixelot hopes to be a game that is easy to pick up and hard to put down.
Forum Thread: Pixelot (by Kyle Berger)
---
pliq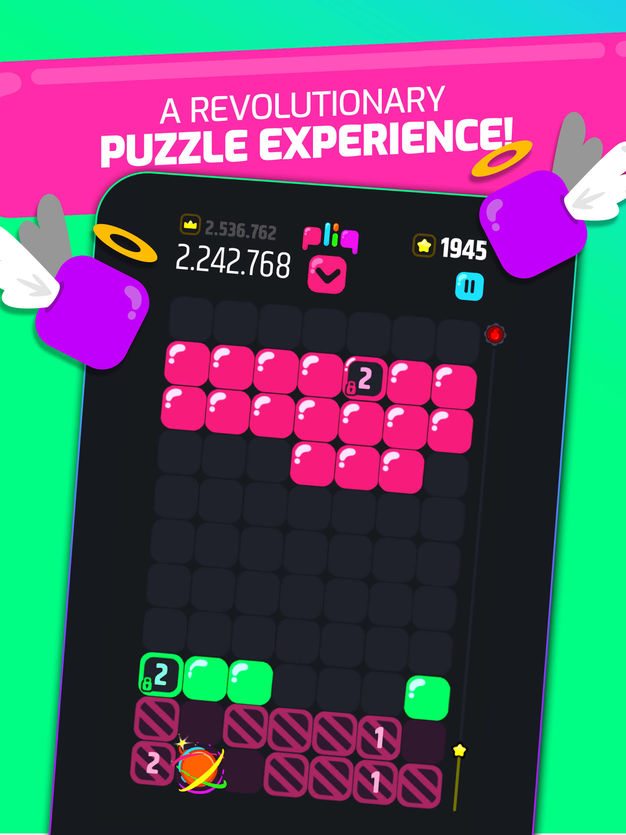 iTunes Description
It's a block-matching-puzzle game that will twist your mind!

A TYPE OF PUZZLE GAME THAT YOU'VE NEVER PLAYED BEFORE

Meet Creasaur Entertainment Company's newest title! pliq is a one-of-a-kind puzzle game that just feels so good to play around with.
Forum Thread: pliq: A Marvelous Puzzle Game (by Creasaur)
---
Scolors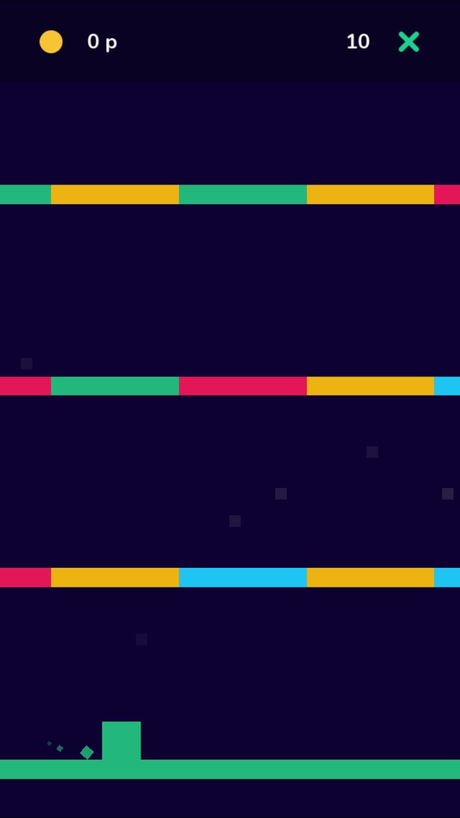 iTunes Description
Easy and addictive one touch game. Jump through blocks with the same color and collect stars to increase your score multiplier which will help you get an even higher score.
Forum Thread: Scolors (by AntiSocial Games)
---
Smash Hue – Puzzle Platformer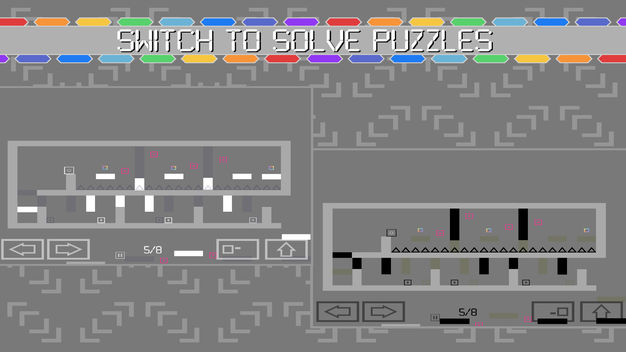 iTunes Description
Smash Hue is a simple but challenging puzzle platform game.

Switch between black and white to overcome obstacles and danger,
hit all the color Hue blocks to progress to the next level.
Forum Thread: Smash Hue – Puzzle Platformer (by Glass Frog Games)
---
Smashing Monsters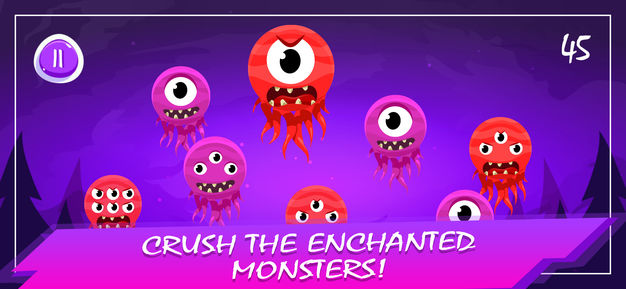 iTunes Description
Smashing Monsters – immerse yourself in this fabulous world of monsters, where you will find a fascinating and exciting pastime.
Crush crazy, angry monsters and beware of good ones, otherwise your game will be over.
Monsters are only getting stronger and stronger, they come at you at a breakneck pace! How long can you crush evil monsters?
Forum Thread: Smashing Monsters (by Egor Gavrilov)
---
Sprout: Idle Garden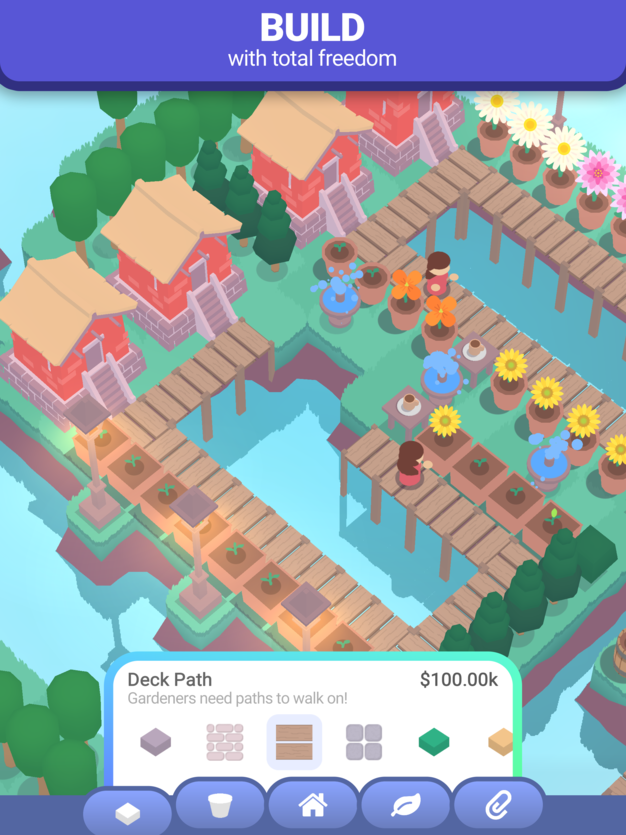 iTunes Description
Design and build your zen garden, where you will cultivate and collect a variety of flowers as you progress through the game. Relax and decorate, or optimize for maximum efficiency – your garden is your own.
Forum Thread: Sprout: Idle Garden (by Shallot Games)
---
Super Brawl Universe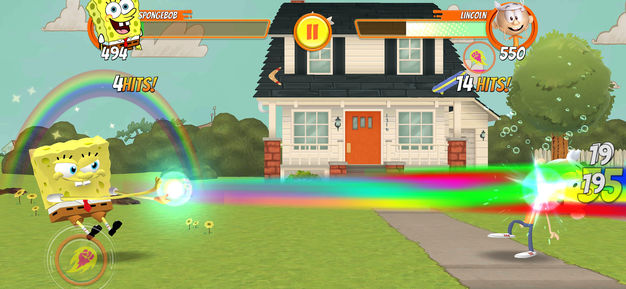 iTunes Description
Join iconic characters from Nickelodeon's all-time, most popular shows to battle it out in the ultimate arcade action game!

Unleash awesome super moves with your favorite Nick characters: SpongeBob, Invader Zim, Kid Danger, Danny Phantom, and lots more! Battle it out at the Krusty Krab, the Loud House, the Avatar Air Temple, and all the other incredible locations.

Enter the Super Brawl tournament, assemble the ultimate team, and fight your way to the top!
Forum Thread: Super Brawl Universe (by Viacom International Inc.)
---
Tick Tock: A Tale for Two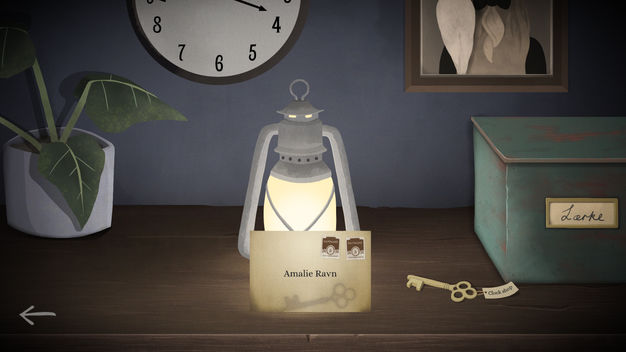 iTunes Description
Tick Tock: A Tale for Two is an eerie cooperative puzzle game for two players. Each player needs a copy of the game on their own mobile device (phone or tablet) to play. You can also play cross-platform with a computer (PC or Mac).

You and your friend are trapped in a mystical clockwork world. As time ebbs away you must solve increasingly complex puzzles to escape. Cooperation is key as neither of you have the full picture! Play on two devices, local or remotely, all you need is a voice connection.
Forum Thread: Tick Tock: A Tale for Two (by Other Tales Interactive)
---
TRIBIO puzzle – Eco brain game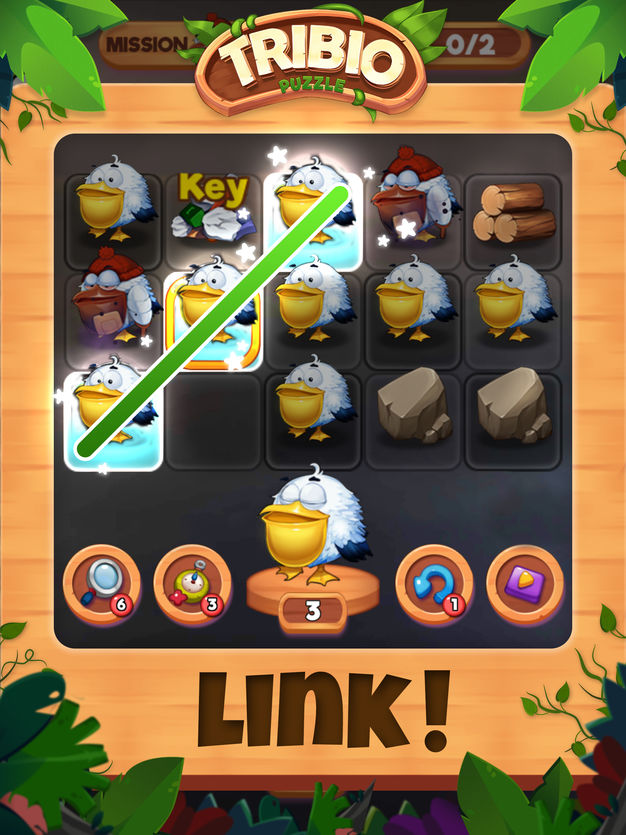 iTunes Description
"Help the pelicans hurt by the pollution!
Make 3 healthy pelicans to heal the sick pelicans on the puzzle board.
Study the puzzle board and connect 3 healthy pelicans to heal the others!
A fun new puzzle board game that also helps improve thinking!
Play Tribio Puzzle now!
Forum Thread: TRIBIO puzzle – Eco brain game(by TEVOL)
---
Weather Farmer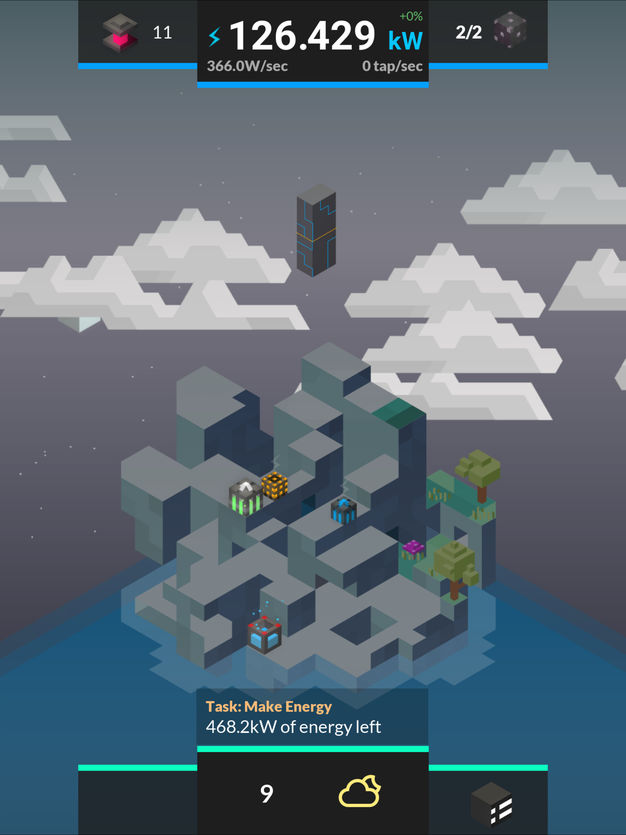 iTunes Description
Fire-up your spaceship and set course for the next world along with your trusty A.I. companion. The goal is to generate clean energy using weather cubes and your tapping power. ​

Choose from solar, wind, biofuels, hydroelectric and geothermal cubes. Each one will work differently depending on your local weather. The game environment also updates accordingly for rain, snow, cloud cover, day/night cycles and even moon phases.
Forum Thread: Weather Farmer (By SwiftRoot)
---
Wonder Park Magic Rides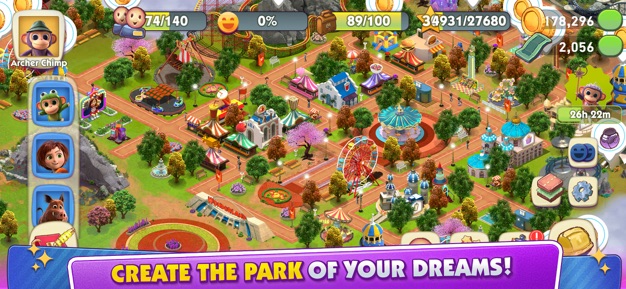 iTunes Description
Bring your IMAGINATION to life and join June and the Mascots in an all-new Wonderland that is entirely your own!

BUILD your Park, create RIDES, host VISITORS, cook FOOD, solve MYSTERIES and much more in the new official PARK BUILDING game.

Wonder Park Magic Rides is an all-new game based on the NEW ANIMATED MOVIE "Wonder Park" from Paramount Pictures! Create your own Wonderland theme park, customize it with rides and attractions, then collect all your favorite Wonderchimps.
Forum Thread: Wonder Park Magic Rides Game (by PIXOWL INC.)
---