Each and every day new mobile games are hitting the App Store, and so each week we put together a big old list of all the best new releases of the past seven days. Back in the day the App Store would showcase the same games for a week, and then refresh those features each Thursday. Because of that developers got into the habit of releasing their games throughout Wednesday or very early Thursday in order to hopefully get one of those coveted features spots. Nowadays the App Store refreshes constantly, so the need for everyone to release all on the same day has diminished. Still, we've kept our weekly Wednesday night format as for years that's the time people knew to check TouchArcade for the list of new games. And so without further ado please check out the full list of this week's new games below, and let us know in the comments section which games you'll be picking up!
---
Battle Bowls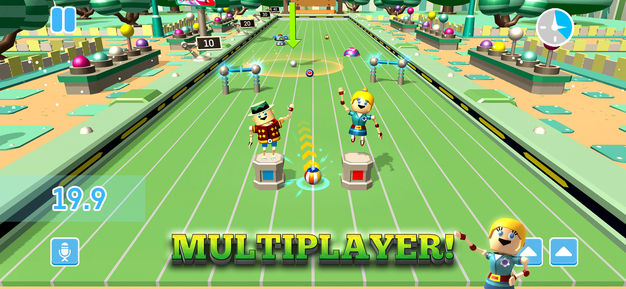 iTunes Description
Like Lawn Bowls? Bocce? Curling? Then try out this arcade bowls game! All your favorite avatars have returned with new friends!
– Single-player and multiplayer modes!
– Power-ups to thwart your opponents!
– AR mode (Augmented Reality)!
– Voice chat!
– Upgradable bowls and leveling system!
Forum Thread: Battle Bowls (by Crystal Pug)
---
Birdy Blockz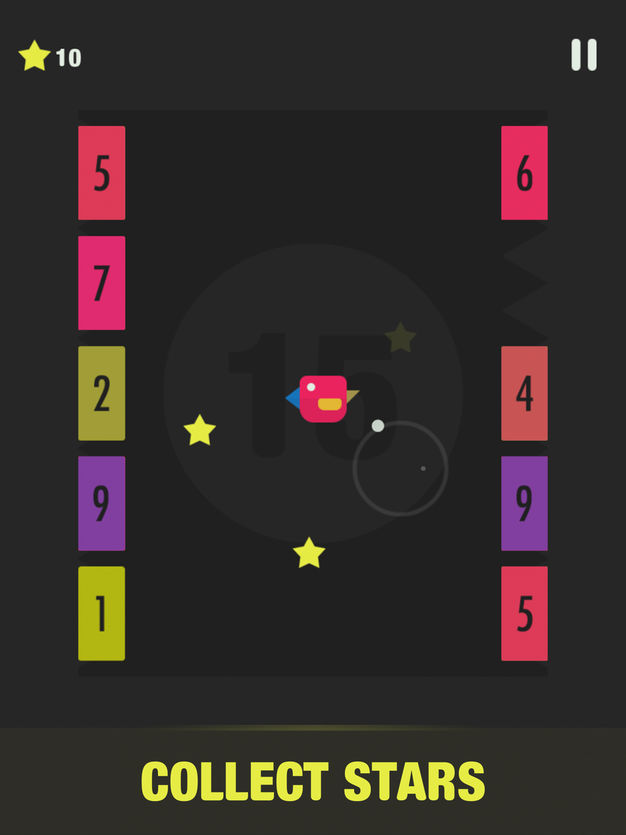 iTunes Description
Welcome to Birdy Blockz.
Extremely fun and super satisfying.

Master the art of brick breaking by breaking blocks and conquer all 100 Levels.

Complete all 100 Levels to unlock a bonus stage!
Forum Thread: Birdy Blockz (by Aaro Arts)
---
Card Crusade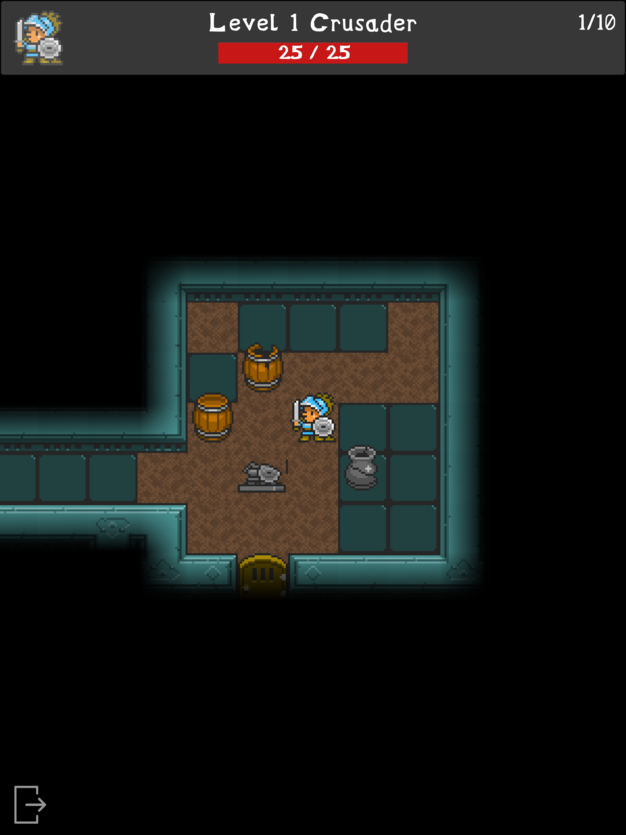 iTunes Description
Card Crusade is a roguelike deck building game. Unlock eight different character classes as you explore the ten floors of a winding dungeon. Assemble your deck to unleash unstoppable combos on your enemies. Fight monsters, gain experience, and level up your character to defeat the final boss and become the Card Crusader!
Forum Thread: Card Crusade (by Pollywog Games)
---
Cardboard Clash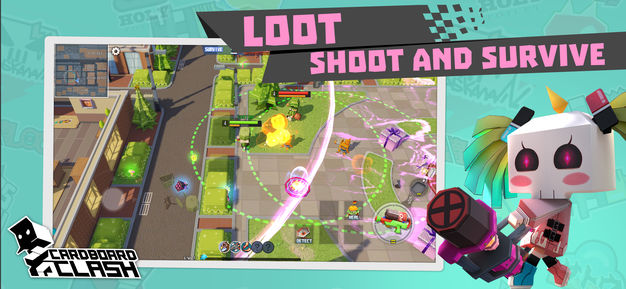 iTunes Description
Cardboard Clash is a sandbox "cardboard-box" arena mobile game developed by NetEase Games. Players are able to become one of a large variety of wacky cardboard characters and blast the enemies in a 30-player battlefield. The players could snatch up zany equipment and items, unlock unique skills for each character, shoot, loot and use out-of-the-box tactics to seize victory. The fantastic world of Cardboard Clash is waiting for all the players!
Forum Thread: Cardboard Clash (by NetEase Games)
---
Chicken Sniper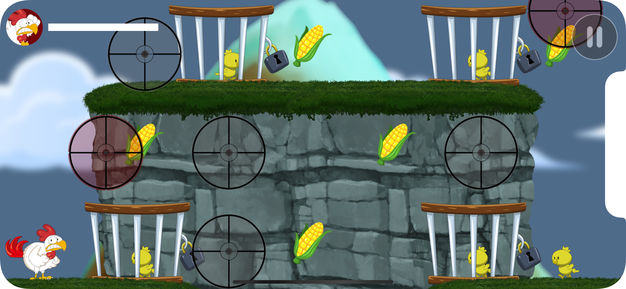 iTunes Description
Control the paranoid chicken to save all the peeps and get all the corns. Tap and swipe to run, fly and perform some kick and uppercut actions. Avoid snipers and predators as they can instantly send you to chicken heaven (or someone's fridge). Earn coins to acquire "helper items" such as pail, decoy, oxygen and armor. Share your recorded gameplay to your families and friends through social media.
Forum Thread: Chicken Sniper (by Christopher Torio)
---
Connect Puzzle: Color Lights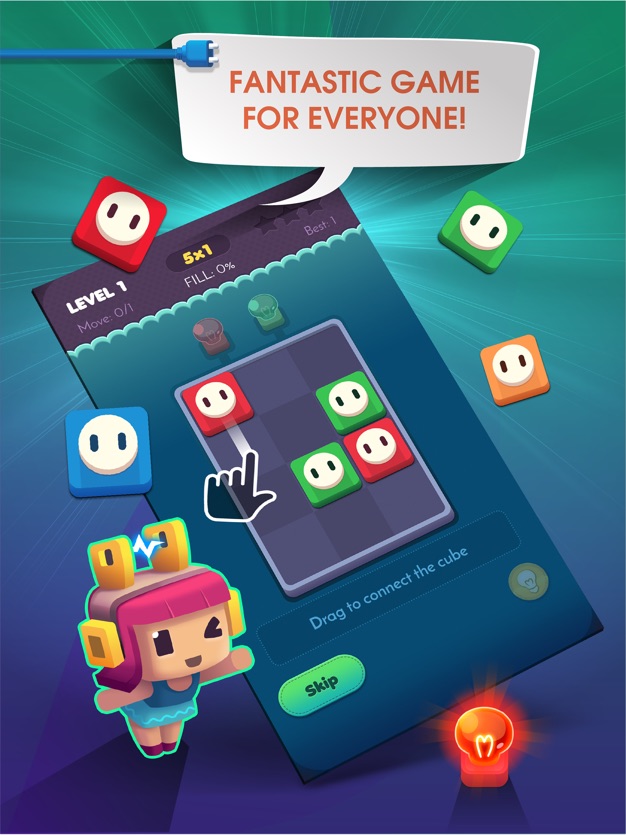 iTunes Description
Connect Puzzle is a new experience of Connect Game. Play Connect Puzzle to wake up your brain in the morning or to clear your mind before going to bed.
Connect Puzzle has so many levels you can discover. You can touch and drag the lights with the same color to complete the game the way you feel most comfortable. Connect Puzzle is concerned about the comfort of your experience. Connect Puzzle will make you feel excited and surprised.
Forum Thread: Connect Puzzle: Color Lights (by Onetap Co.,Ltd)
---
Cubesc: Dream of Mira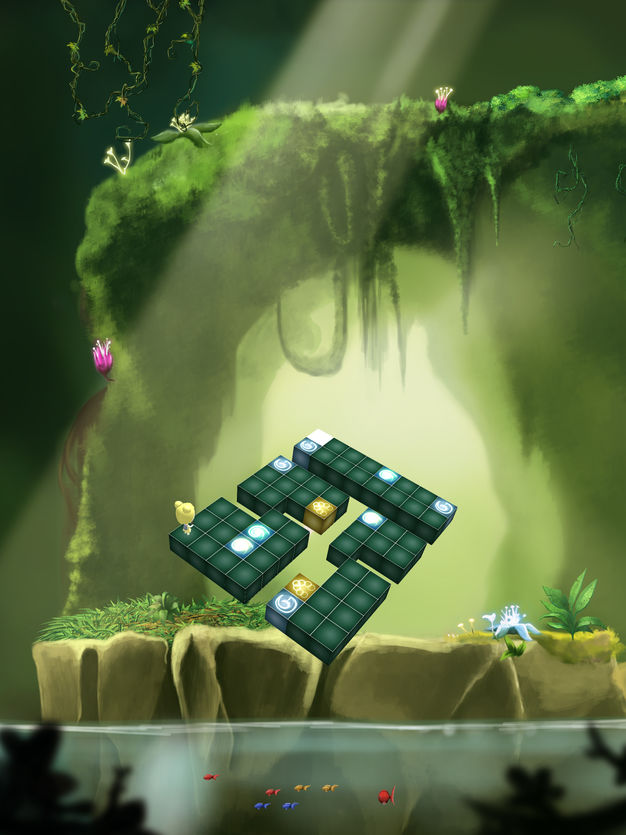 iTunes Description
Guide Mira through this journey of joyful puzzles to help her brother Kira in her dreams.

Cubesc: Dream of Mira presents a brand new minimalist puzzle experience set in a fantastic
atmosphere.

Find hidden paths to awaken Kira from his nightmares through completing the puzzles.
Forum Thread: Cubesc: Dream of Mira (by Cagri Gecin)
---
Donuts Inc.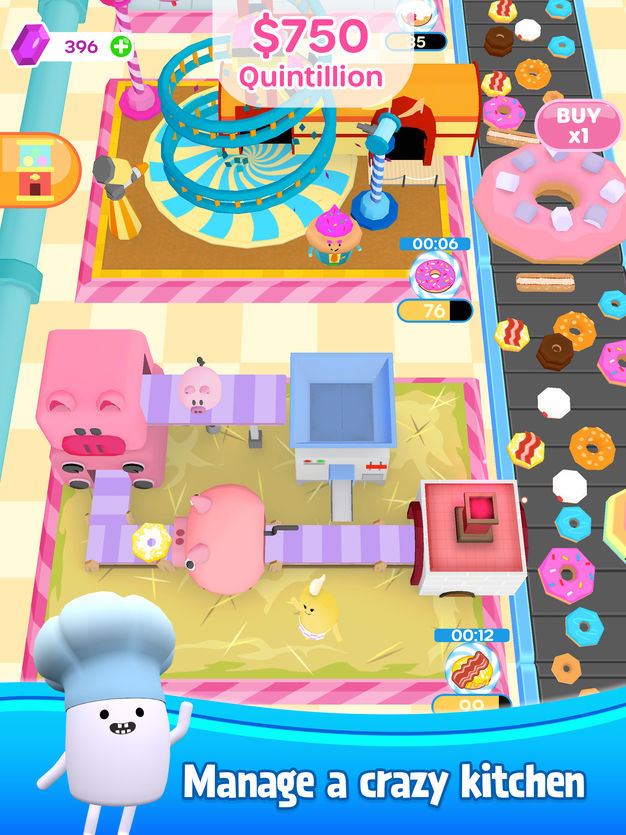 iTunes Description
Build crazy machines, whip up outrageous donuts and get rich in this new idle clicker game. Manage your unusual kitchen in a culinary quest to be the richest in the world.

BUILD WACKY MACHINES
Build various types of machines to create a variety of crazy sugar infused donuts. Upgrade your machines and watch your production line move faster, earning you more money. Make maximum profit from organised chaos.
Forum Thread: Donuts Inc. (by Lifebelt Games)
---
Elchronicle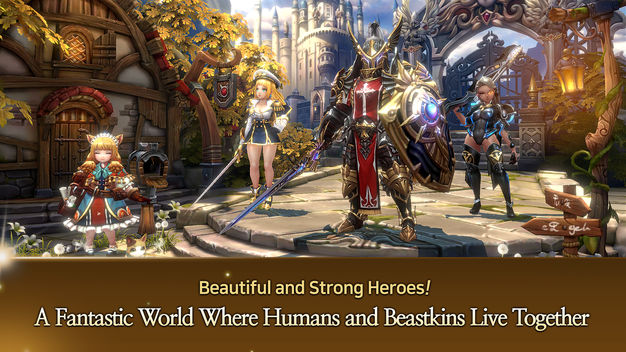 iTunes Description
▶ The Return of Classic JRPG
A fantastic world where ancient gods,
humans, and beastkins live together.
The classic JRPG with a lyrical story.
Forum Thread: ELCHRONICLE (by Cravemob Co.,Ltd)
---
Fort Ball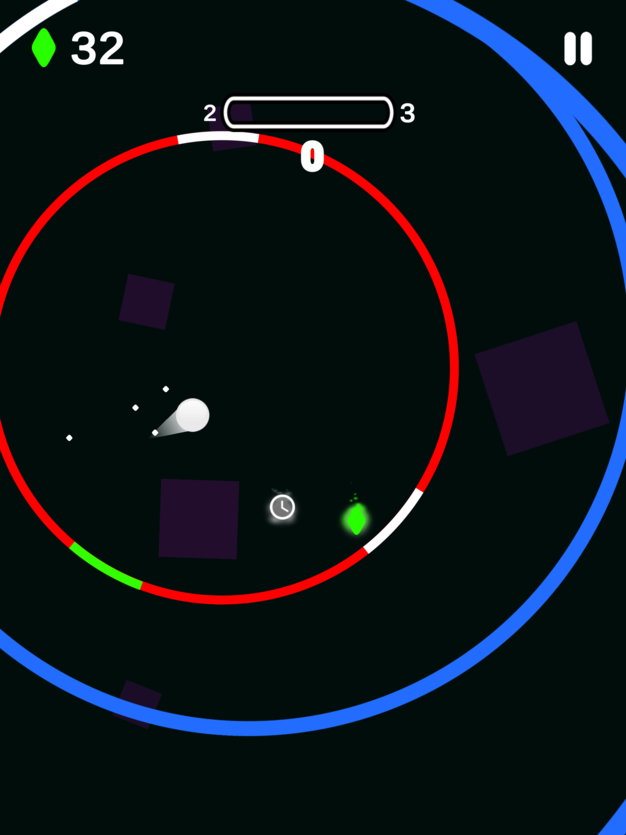 iTunes Description
Welcome to Fort Ball, the ultimate survival challenge!
Draw walls and let the ball jump off of them. Avoid the constantly shrinking circles.

Also, collect emeralds with the ball to unlock new skins.
Forum Thread: Fort Ball (by Onur Tuncel)
---
Funky Restaurant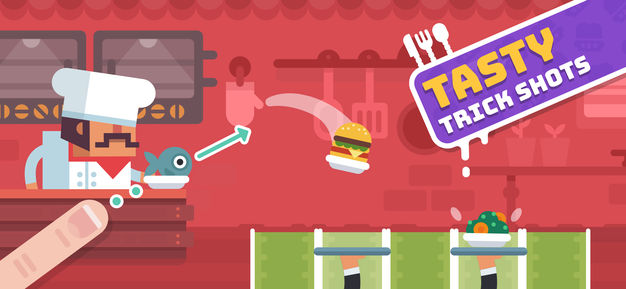 iTunes Description
Have you ever dreamed of creating restaurant empire? Hard work makes miracles – from tiny burger booth to huge luxury restaurant chain. Become rich, found new restaurants, upgrade, hire cooks and chefs. Collect all funny characters, earn money and have fun serving food from all around the world!
Forum Thread: Funky Restaurant (by Digital Melody)
---
Go Slice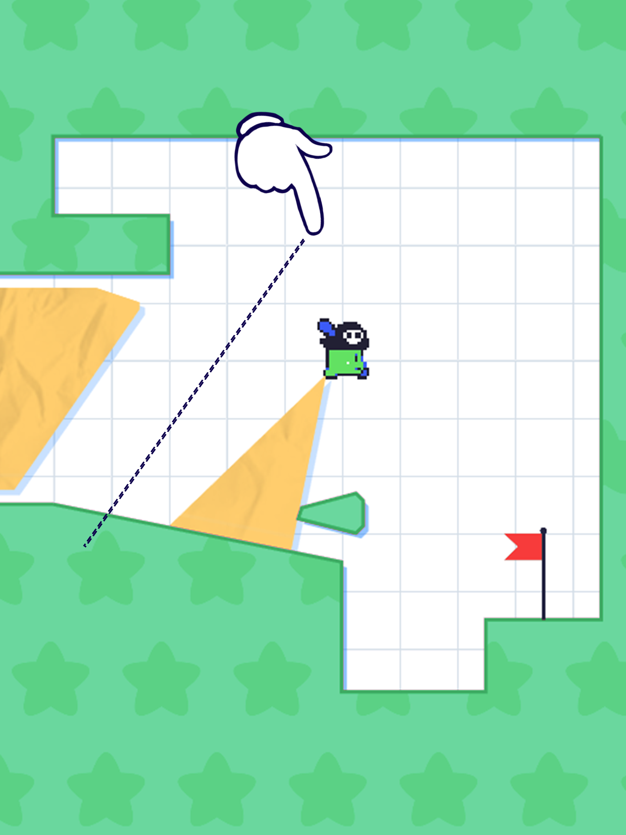 iTunes Description
Cut the paper with precision and reach the flag! It's time to use your brain and find the best strategy to slice your way through.

The rules are simple and there are multiple solutions. Can you come up with the best tactics and achieve all levels with 3 stars?
Forum Thread: Go Slice (by Lucky Kat Studios)
---
Grapple Bear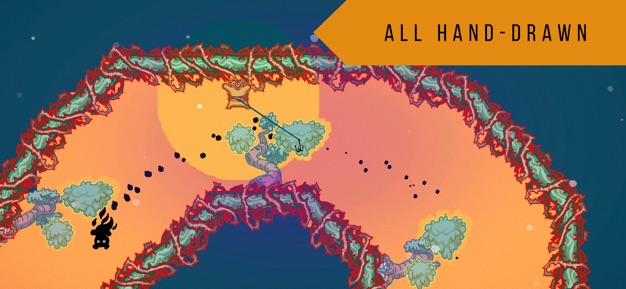 iTunes Description
Grapple Bear is a physics-based platformer where you swing a bear around a hand-drawn environment.

The mechanic is easy to learn but hard to master.

There are no upgrades or in-app purchases – just pure skill-based platforming fun.
Forum Thread: Grapple Bear (by Bright Hand Studio)
---
Guildmaster Story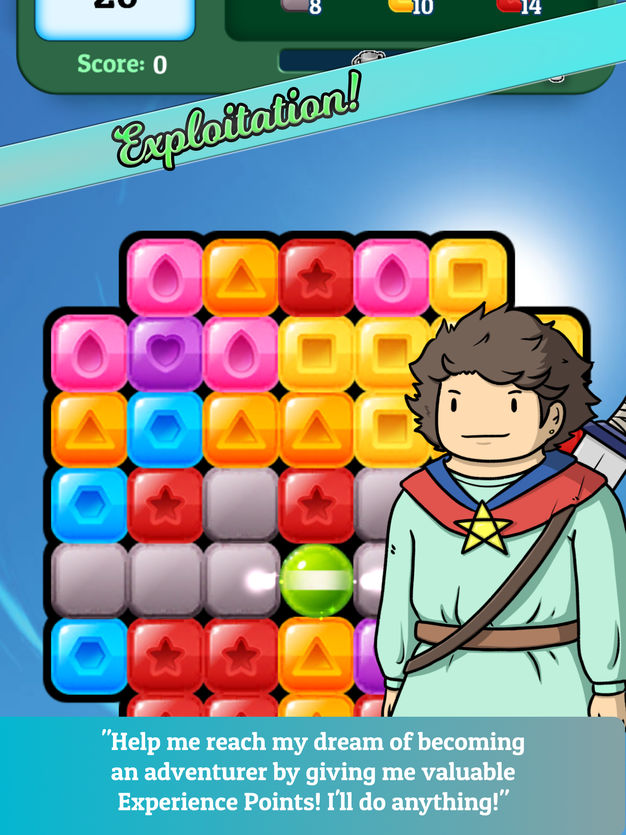 iTunes Description
In Guildmaster Story, you play the role of Guildmaster Ganyo, an up-and-coming entrepreneur with a timeless dream: To let a group of young, energetic adventurers build him a business empire that he doesn't have to pay for.

Through a combination of classic puzzle match gameplay, engaging characters and an original story, Guildmaster Story will delight everyone who ever worked an unpaid internship, got steamrolled by the sharing economy, or suspects that the people responsible for it all are precisely who they seem to be.
Forum Thread: Guildmaster Story (by WZO Games)
---
JackQuest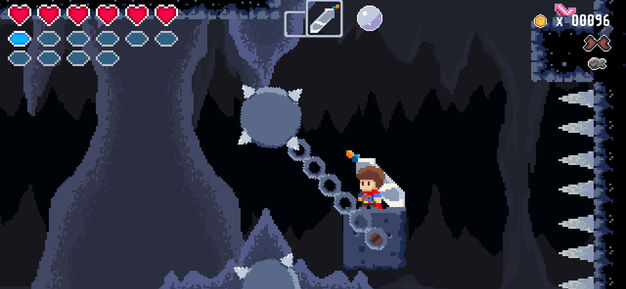 iTunes Description
One fateful night, when young Jack takes the beautiful Nara for a walk in the woods, his love is kidnapped by the villainous orc Korg. Forced to mount a rescue, Jack plunges into Korg's underground base, where he happens upon a strange blade that becomes an unlikely ally.

In JackQuest, players will explore the cavernous depths of Korg's slime-ridden, labyrinthine lair. There, they will solve environmental puzzles, discover power-ups, collect weapons, and challenge subterranean foes, including massive bosses.
Forum Thread: JackQuest – The Tale of the Sword (by NetoX)
---
Lexiblox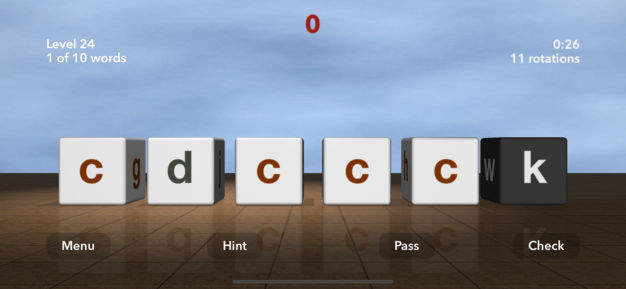 iTunes Description
Lexiblox is as easy to use as a childhood toy, but it quickly draws you into a hunt for the one word hidden among thousands of combinations of letters. You will need a good memory and a strong vocabulary. Most of the letters are facing away from you and the hand-built challenges are full of those wonderful English words whose letters don't follow the usual patterns.
Forum Thread: Lexiblox (by Brian Krause)
---
Microbian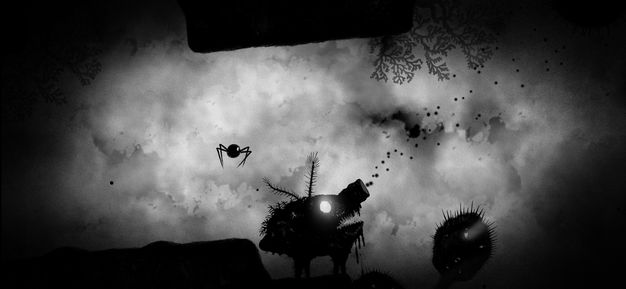 iTunes Description
Microbian is an addictive and purely visual runner game in which an arachnid microbe tries to survive in a hostile world.

With an elegant art design and amazing music, our spider has to face tons of enemies, precipices and platforms until completing its difficult journey.

Through a system of points and combos you can compete against the best performances on Game Center and go up to the top of the rankings.
Forum Thread: Microbian (by D.E.P. Games)
---
Mister Kung-Fu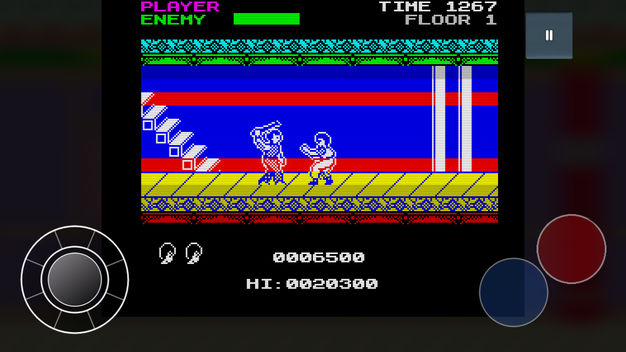 iTunes Description
Classic retro style arcade action!

Can you take Hiro to the top of the Devils Pagoda to rescue Lydia, who was kidnapped by Mr X?
Kick and punch your way through 5 floors of henchmen, using your amazing Kung Fu skills!

Originally produced for the ZX Spectrum by Uprising Games, and now available for iOS using a customised Z80 emulator, this version is enhanced with all new sound effects and a silky smooth frame rate, while retaining the authentic Speccy visuals!
Forum Thread: Mister Kung-Fu (by Uprising Games)
---
Pocket Racing: Speed and Drift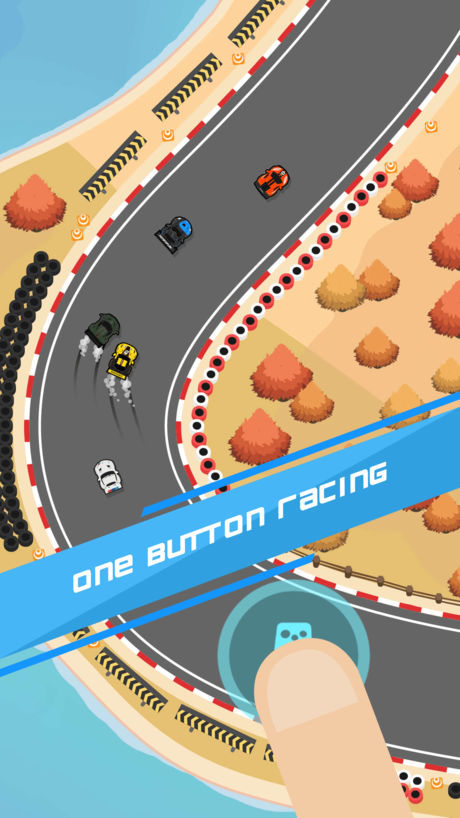 iTunes Description
Speed and drift with one tap only! Challenge players from around the world to become the fastest racer in this simple and exciting racing game! Unlock different race cars, upgrades and tracks and race your way up to become a legend! Can you beat the fastest time? Race now!
Forum Thread: Pocket Racing: Speed and Drift (by Tzai Entertainment)
---
RAID: Shadow Legends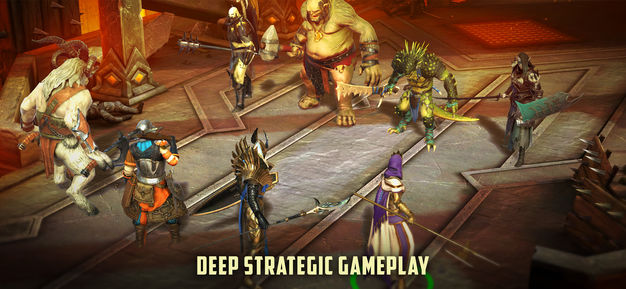 iTunes Description
Battle your way through a visually-stunning realistic fantasy RPG with hundreds of Champions from 16 playable factions.

To save the world of Teleria, you will recruit its most legendary warriors from the forces of Light and Darkness. You must train them to fight together, mold them into living weapons, and assemble the greatest raiding party ever seen.
Forum Thread: RAID: Shadow Legends (by Plarium Global)
---
Rolling Sky 2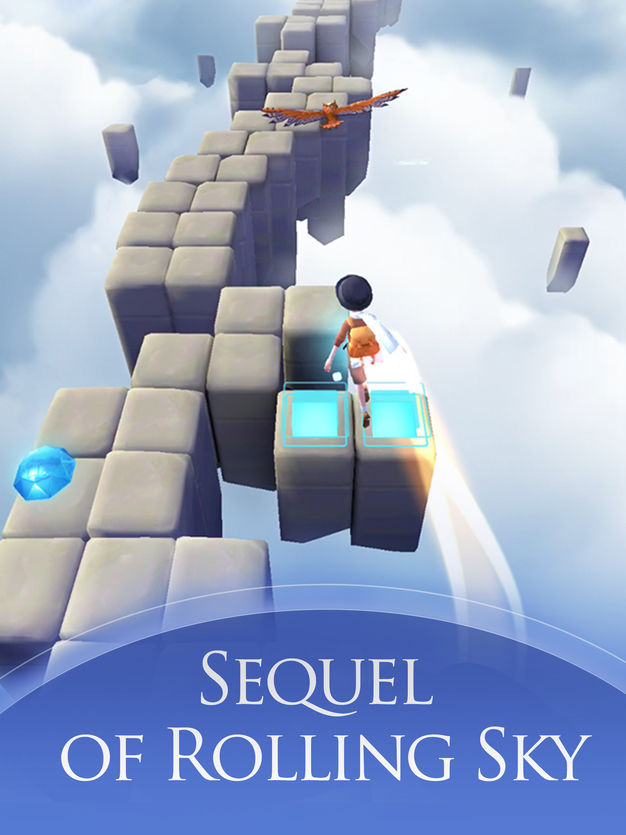 iTunes Description
Hold and drag little prince in touching dream journeys !

Ever wanted a animated film that you can play with? Here comes it !
a fascinating combo of challenges and original soundtracks. Watch out as you are about to fall for this cool new gaming experience it brings!
Forum Thread: Rolling Sky 2 (by Cheetah Games)
---
RPG Dimension Cross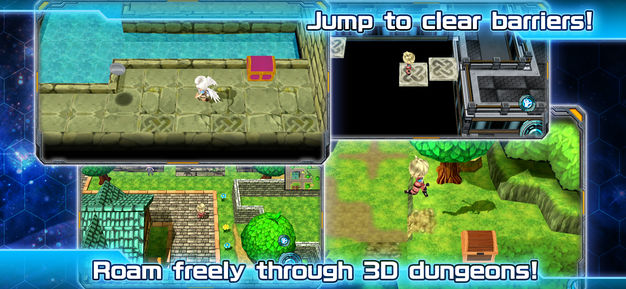 iTunes Description
The new type spaceship 'Zero' has set out on a journey to further expand the sphere of humankind. During the test, the spaceship arrives at a certain planet. Kyle and the other crew members witness facilities that shouldn't be possible given the level of civilization on the planet. But the original inhabitants of the planet have been captured. And a man who was supposed to be an ally has been up to something in secret. Just what is going on in these lands?
Forum Thread: RPG Dimension Cross (by Kotobuki Solution Co., Ltd.)
---
Shieldwall Chronicles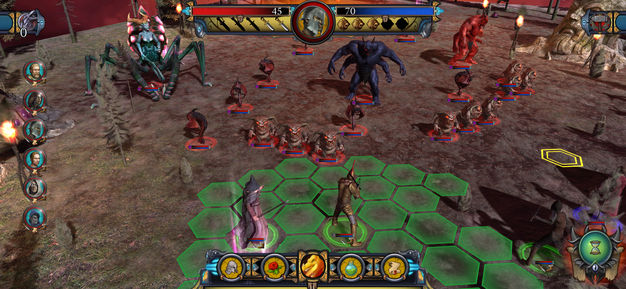 iTunes Description
In Shieldwall Chronicles, you lead a mercenary band into the perilous and cold northlands of Tarren. Your search for fortune will see you pitch blade and spell book against a host of enemies including the undead, demons, and lizardmen and many other creatures. In a battle that is part game-book and part tactical RPG, you will build a powerful band of warriors and wizards and tilt the balance of power in the northern kingdoms.
Forum Thread: Shieldwall Chronicles (By Wave Light Games)
---
Slam Mania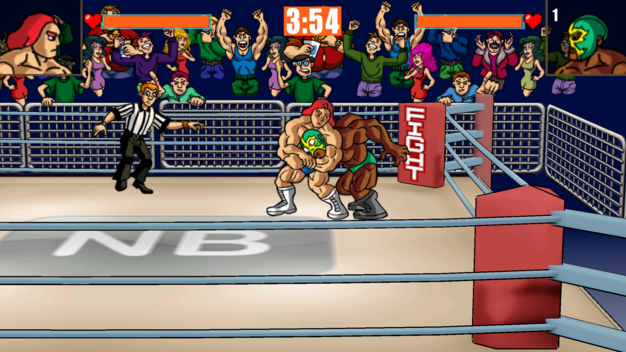 iTunes Description
Slam Mania is in a tribute to classic 80s arcade wrestling games, with controls lovingly adapted to the touch screen. Battle a crew of rowdy professional wrestlers including Jobber Joe, Chen Lee, Mad Moose, El Diablo, Kid Turbo, and Beardo.

Play vs. computer to capture and defend the belt, or locally versus a friend in hotseat mode.

Knock down a flung opponent to earn stars. Use stars to dish out heavy damage with power slams, or leap off the turnbuckle for a high flying finishing move!
Forum Thread: Slam Mania (by Easy 8 Software)
---
Snakebird Primer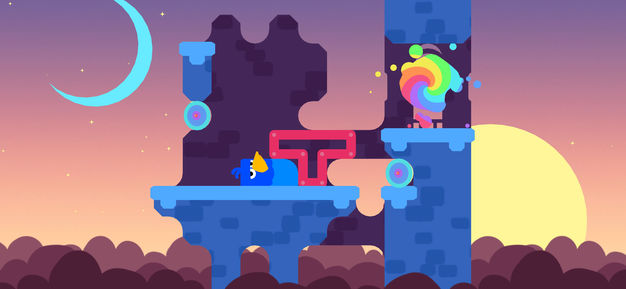 iTunes Description
The snakebirds are back, this time yellowbird joins the team on a more relaxed island with easier puzzles. A casual puzzle game for the entire family as well as a primer for the serious challenges of the original game.

Featuring all new puzzles on a bigger island, new places to explore, more bird, more fruit, more everything.
Forum Thread: Snakebird Primer (by Noumenon Games)
---
Superscape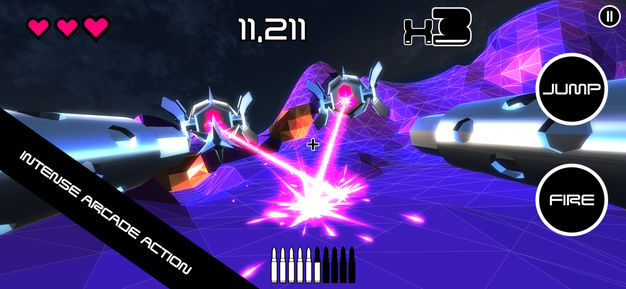 iTunes Description
Superscape is a procedurally generated, open world, infinite runner. Pilot your ship through an endless variety of destructible terrain whilst battling relentless AI sentinels as they endeavour to destroy you at every turn!
Forum Thread: Superscape (by James Wynn)
---
Typochondria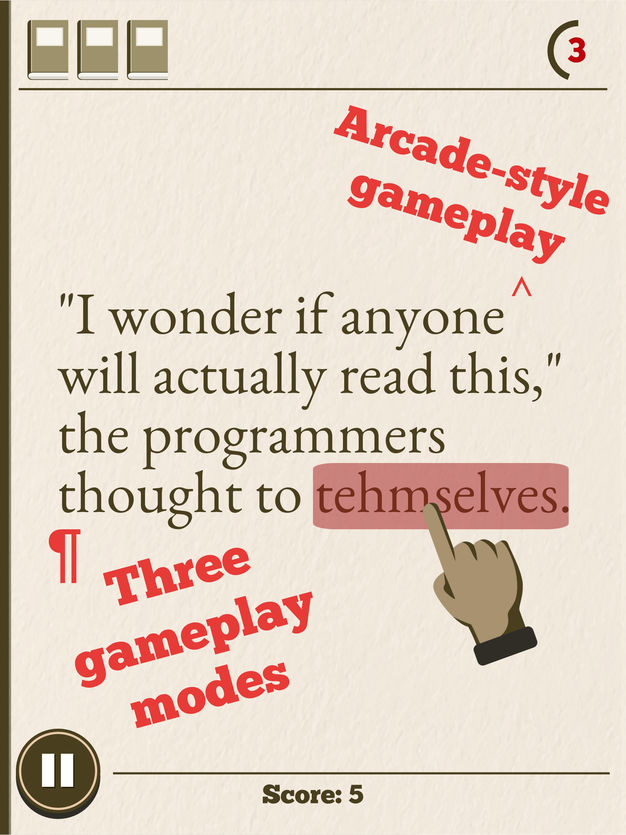 iTunes Description
Brush up on your "i after e" rules as you strive to become the world's best (and possibly most annoying) typo finder! Typochondria puts you in the role of a book editor tasked with finding and fixing all of the misspellings in some very sloppy writing.
Forum Thread: Typochondria (by Chester Monty Games LLC)
---
Virus – The Game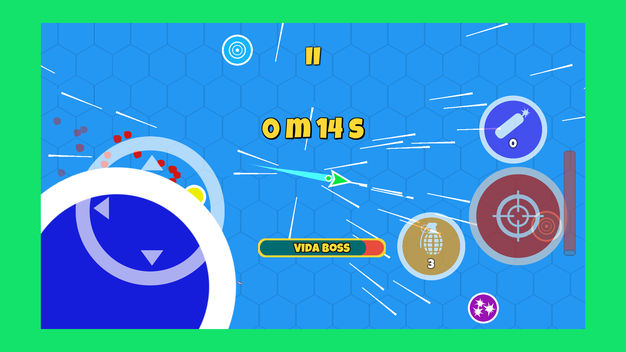 iTunes Description
A survival arena shooter with virus that will come after you to destroy you, little do they know that you are one armed arrow boi!
Forum Thread: Virus – The Game (by CrossBlack Studios)
---
XYCLE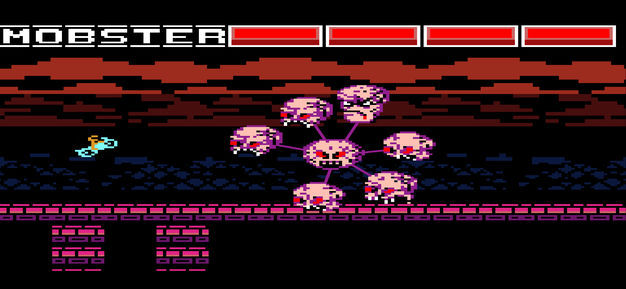 iTunes Description
XYCLE is a high speed action packed side-scrolling bike adventure where you blast your way through the stars and avoid catastrophe along the journey

By touching either side of the screen,
Shoot explosive barrels and monsters to power-up and
Jump over all kinds of obstacles to avoid certain death!

Can you defeat the evil Monger and his minions before they destroy the universe?
Forum Thread: XYCLE (by David Scatliffe)
---
3EALITY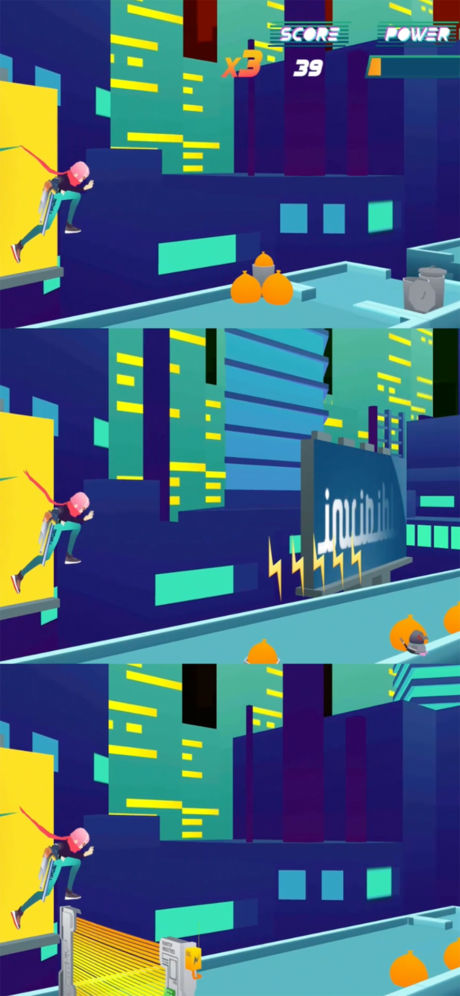 iTunes Description
3EALITY is a challenging indie platformer and endless runner set in a cyberpunk world in which you control protagonist Meta in 3 parallel universes simultaneously. Face the different obstacles and dangers in each of the realities and stay alive as long as you can. It's basically multitasking in the multiverse!
Forum Thread: 3EALITY – Indie Platformer (by Handprint Games)
---
4096 Slayer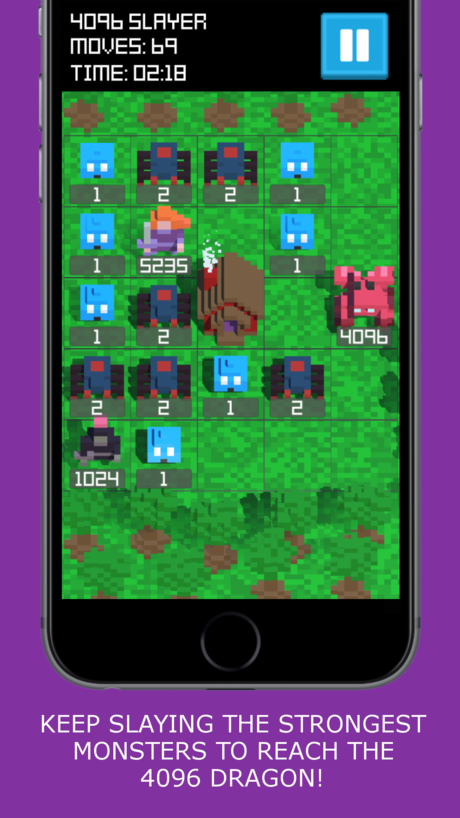 iTunes Description
Can you slay the dragon?

You'll first have to slay spiders, orcs, trolls, dark wizards and more!

4096 Slayer is a monster slaying puzzle game. Every monster you slay increases your level and you can only slay monsters with a lower level than you.
Forum Thread: 4096 Slayer (by Maple Man Studios)
---