Ironhide Game Studio brought the fourth Kingdom Rush game to iOS and Android in the form of Kingdom Rush Vengeance ($4.99). If you're new to the franchise, you can check out Kingdom Rush (Free), Kingdom Rush Frontiers ($1.99), and Kingdom Rush Origins ($2.99). Vengeance debuted on iOS and Android and today, we have a release date for the big Subaquatic Menace update.
The Subaquatic Menace brings a new war in an exotic land. You still need to help Vez'nan defeat King Polxy but there are now new enemies, new secrets, and more waiting for you when this update hits. Ironhide Game Studio just confirmed the release date for this update on both iOS and Android. The Subaquatic Menace will arrive on February 28th.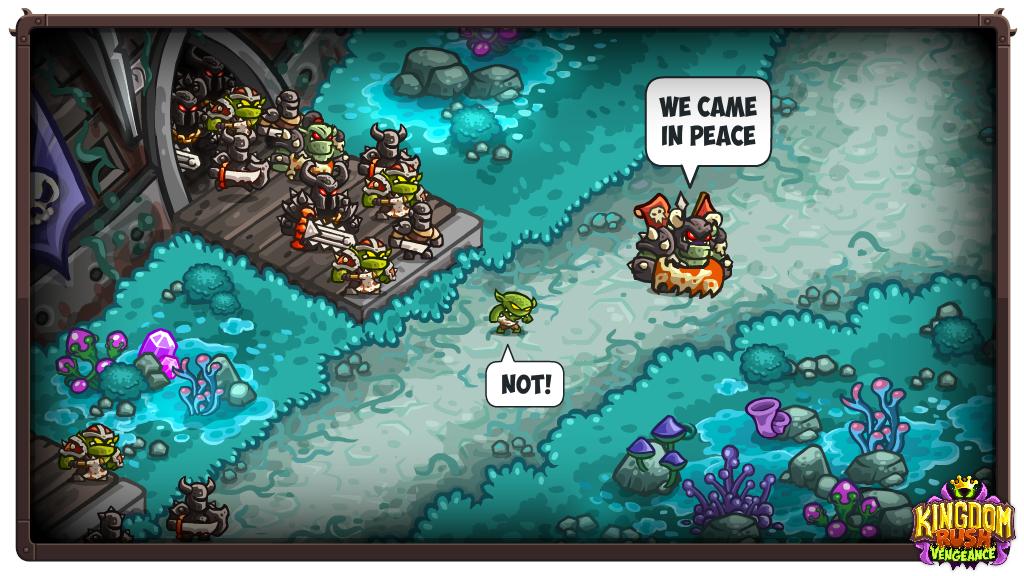 If you don't own Kingdom Rush Vengeance yet, get it on iOS or Android. Check out our forum thread for the Kingdom Rush Vengeance here for more discussion around the game. Have you been playing this franchise from the start or did you discover it through Kingdom Rush Vengeance?