Each and every day new mobile games are hitting the App Store, and so each week we put together a big old list of all the best new releases of the past seven days. Back in the day the App Store would showcase the same games for a week, and then refresh those features each Thursday. Because of that developers got into the habit of releasing their games throughout Wednesday or very early Thursday in order to hopefully get one of those coveted features spots. Nowadays the App Store refreshes constantly, so the need for everyone to release all on the same day has diminished. Still, we've kept our weekly Wednesday night format as for years that's the time people knew to check TouchArcade for the list of new games. And so without further ado please check out the full list of this week's new games below, and let us know in the comments section which games you'll be picking up!
---
Blocky Fills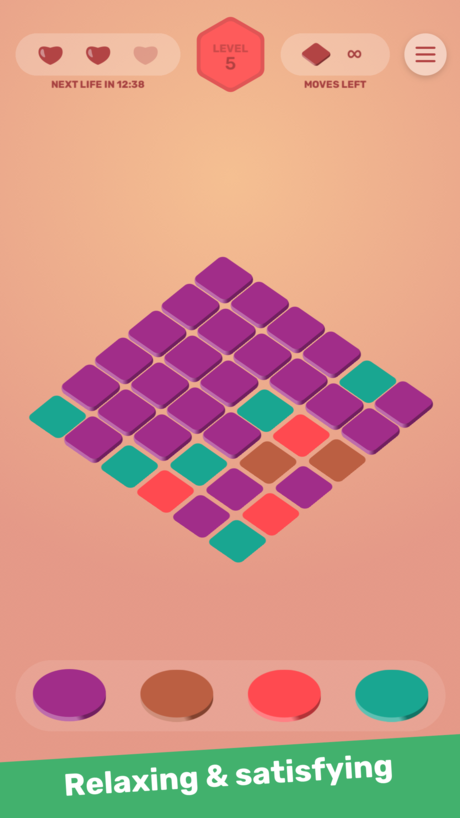 iTunes Description
Great, fulfilling time waster: Fill the board with the same colour before you run out of moves.

Gameplay: tap one of the color buttons at the bottom of the screen to fill all neighbours with the same color. Once you do that with the whole board, you win.

It's up to you how many stars you get at the end. The fewer moves you use => the better score! And we have global leaderboards waiting for you to conquer them.
Forum Thread: Blocky Fills (by Craftsters)
---
Boost Buddies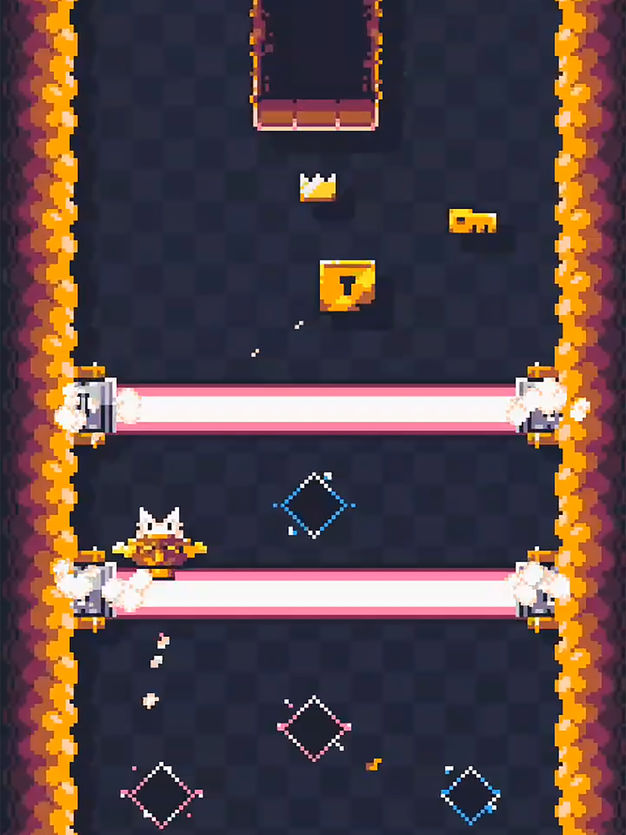 iTunes Description
Join the legion of Boost Buddies to free yourself from extreme dangers or test your skills with the level challenges. Can you survive and free yourself from the cave?

Boost Buddy is a arcade-packed cute challenge game with simple tap controls.
Forum Thread: Boost Buddies (by Raiyumi)
---
BuildMe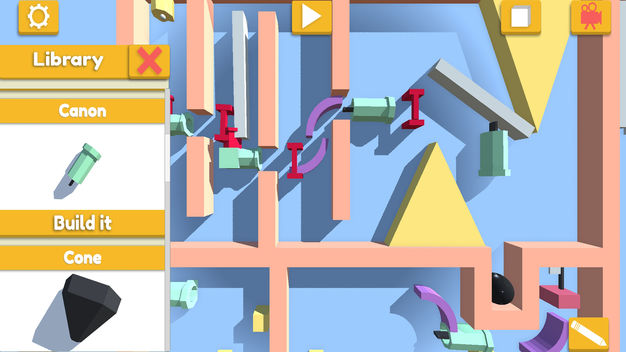 iTunes Description
BuildMe or Build me, is a unique 3D build / puzzle game where the player has to build a path to get the ball safely from point A to point B. Go crazy and build it how u want!
Forum Thread: BuildMe – 3D build puzzle game (by Ricky Leemans)
---
Color Waves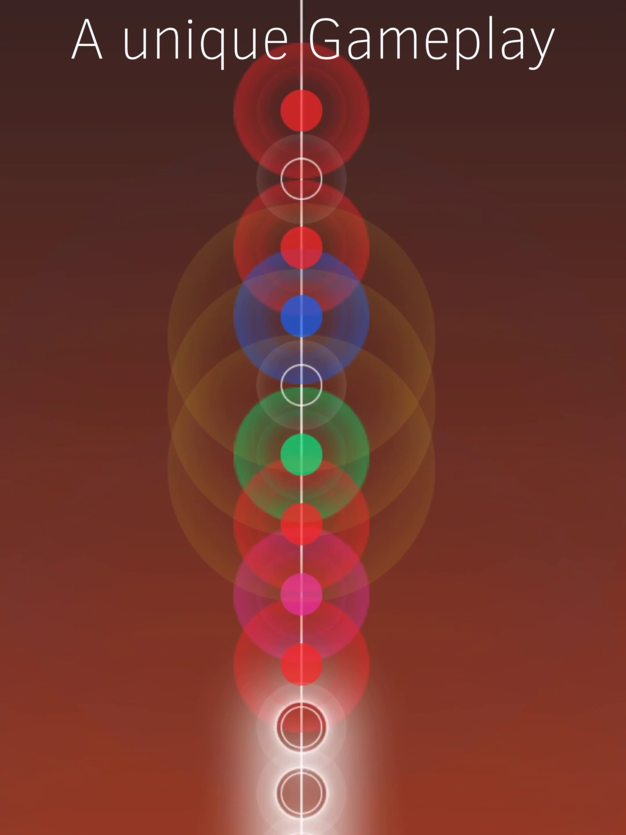 iTunes Description
Color Waves is a peaceful puzzle game where you connect orbs with the same colors together to create melodic rings as if you're playing an astonishing melody. The world of Color Waves is full of colors and each of them has its own sounds.
Forum Thread: Color Waves (by Maloya Games)
---
Evolution – The Video Game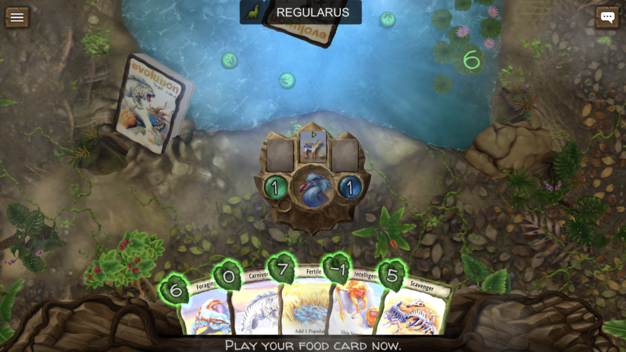 iTunes Description
Inspired by the award winning game with more than 1.6 million players, Evolution has arrived on iOS! Adapt, survive, and thrive in a beautiful and ever-changing ecosystem enhanced by incredible art and thoughtful, balanced mechanics.
Forum Thread: Evolution: The Video Game (by North Star Games)
---
Final Blade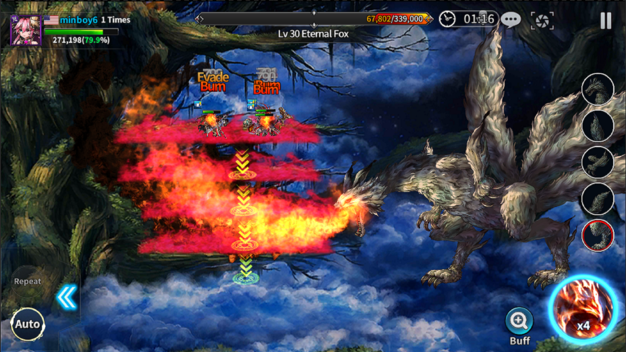 iTunes Description
"The King has abandoned his people and ran away"

Confronting the empire invasion, king has abandoned the throne and ran away. His son Black Prince disobeyed the retreat order, and stood against the enemy with his royal guards.

Sound of blood splash and the iron spark sweep around the Middle World "Oriental world"
Forum Thread: FINAL BLADE (by SkyPeople)
---
Ghouls 'n Ghouls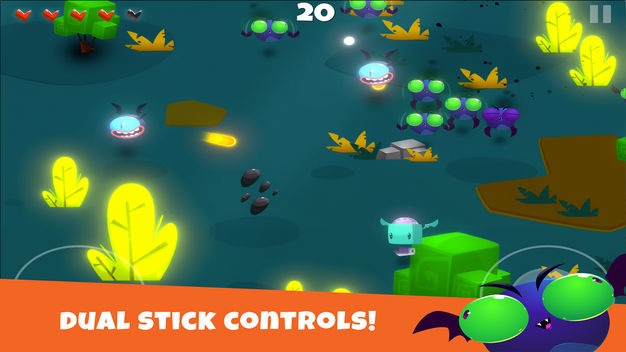 iTunes Description
A fast action top down shooter filled with ghouls 'n ghouls. Play as the little winged boxed character with a brain. He's the only one of his kind. He may be small but don't underestimate his skills. He wields a mean little cannon.

Ghouls have taken over the land and are ruining life for everyone. Your job is to shoot your way through countless waves of attacks. Use multiple weapons to destroy the ghouls and send them back where they came from.
Forum Thread: Ghouls 'n Ghouls (by Take10 Animation Studios)
---
Hyper Gun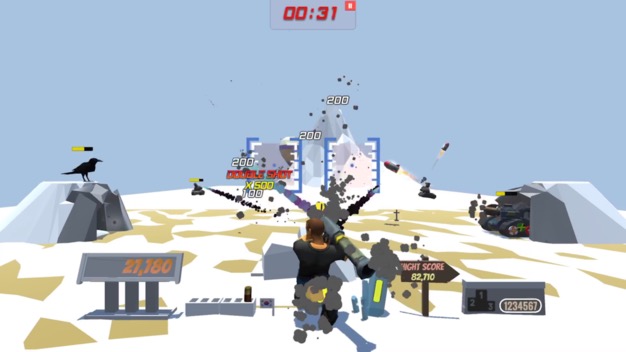 iTunes Description
Press the left side of the screen to the right of the screen and feel the impact of destroying missiles and shells.
Speedy progress and ending in less than 5 minutes!
Forum Thread: Hyper Gun (by MiniGames)
---
JAWS.io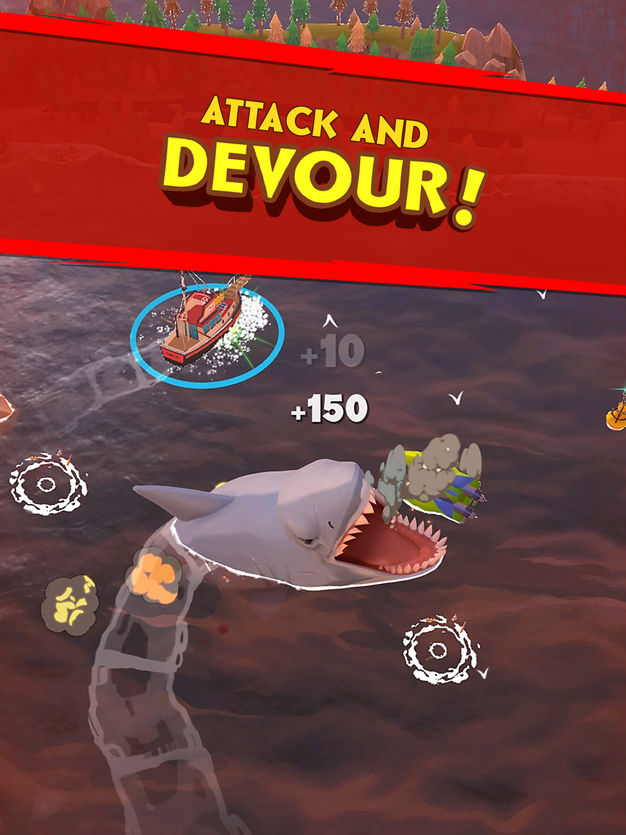 iTunes Description
DUN dun, DUN dun…. JAWS is now causing chaos on mobile in this fun and fast-paced multiplayer hyper-casual io game. Submerge yourself in the waters of Amity Island and rack up the points by avoiding being eaten, saving swimmers and finishing the round with the top score as JAWS!
Forum Thread: JAWS.io (by Universal Studios Interactive)
---
Knights of the Card Table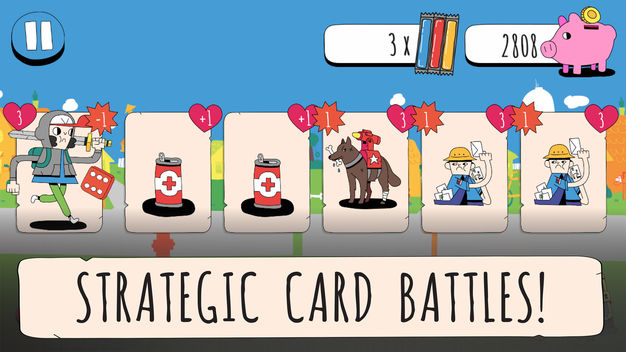 iTunes Description
Master over 100 dungeons and 3 worlds in this dungeon crawler card game that puts YOU in control of the dungeon cards. Rearrange the dungeon cards to collect loot before rolling dice to slay foes with your nunchucks. Will you chug a POWER DRANK before you fight the vampire cat? Or should you cast a spell and sip the power milk? Read the cards carefully to make the right choices. Activate dungeon cards in the right order to build streaks for extra power. Tactics are everything.
Forum Thread: Knights of the Card Table (by Ponywolf/Iron Horse Games)
---
Linn: Path of Orchards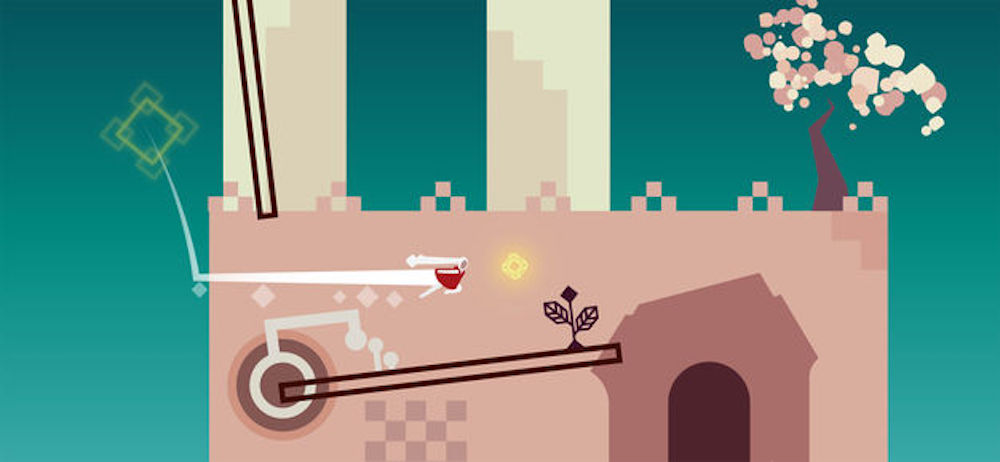 iTunes Description
Step out of your conventional platforming habits and delve into the dynamic and rotating world of Linn, a modern puzzle platformer set in a fantastic and mysterious ancient world.

You are in control of Aban, an exotic guardian of nature, on her journey through a lost sky temple. Help Aban on her divine mission to rejuvenate the ancient tree of light.

Levels consist of treacherous dynamic platforms that make you rethink every move before you swipe your finger in any direction. Completing each level needs both timely reactions and logical thinking.
Forum Thread: Linn: Path of Orchards (by Crescent Moon Games)
---
Little Comet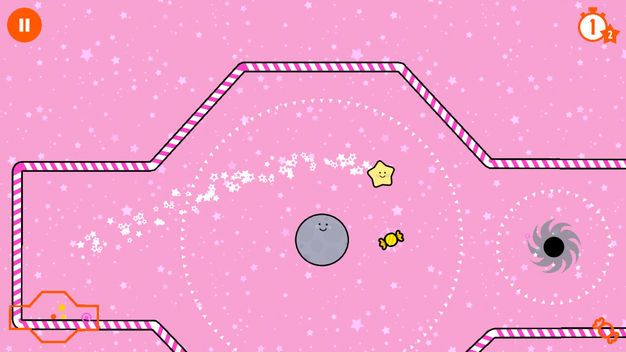 iTunes Description
Little Comet is a cute physics-based space minigolf

Guide Little Comet on her long journey around the sun. Meet new friends and collect candy while you slingshot your way past the planets of our Solar System. Dodge gravity fields, ride the solar wind, and avoid perils like electric storms and hot planets to reach the next wormhole that takes you one step closer to your mother, the sun.
Forum Thread: Little Comet (by Markus Latvala)
---
The Lost Adventures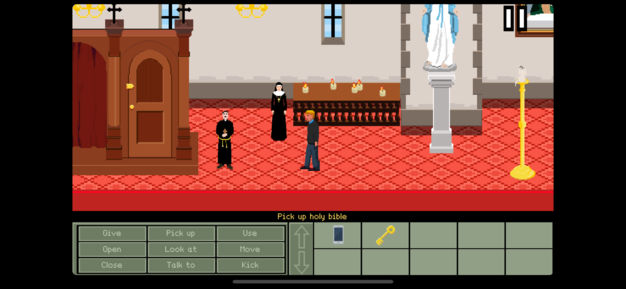 iTunes Description
The Lost Adventures is finally found by you. A gorgeous classic pixel art point and click adventure made for you for free. And thats not all, while other adventures lack voice action, this one is stuffed with it! It has that classical verb layout that everyone loves (or hates). In contrast to many adventures this is an adventure made for the casual player.
Forum Thread: The Lost Adventures (by Frans Kramer)
---
Manic Miner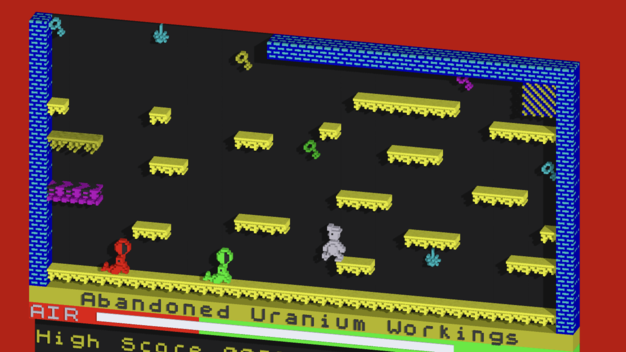 iTunes Description
It's 1983 and a peerless new home computer game graces the scene. Its stand-out features include its quirky humour, in-game music / effects, high replay value and well-designed colourful graphics.

Roll forward 35 years and kick nostalgia into overdrive with the release of the Manic Miner® app. A perfectly formed replica of the much-loved home computer game, with 3D voxel-style graphics.
Forum Thread: Manic Miner (By Elite Systems Ltd)
---
Noa Noa!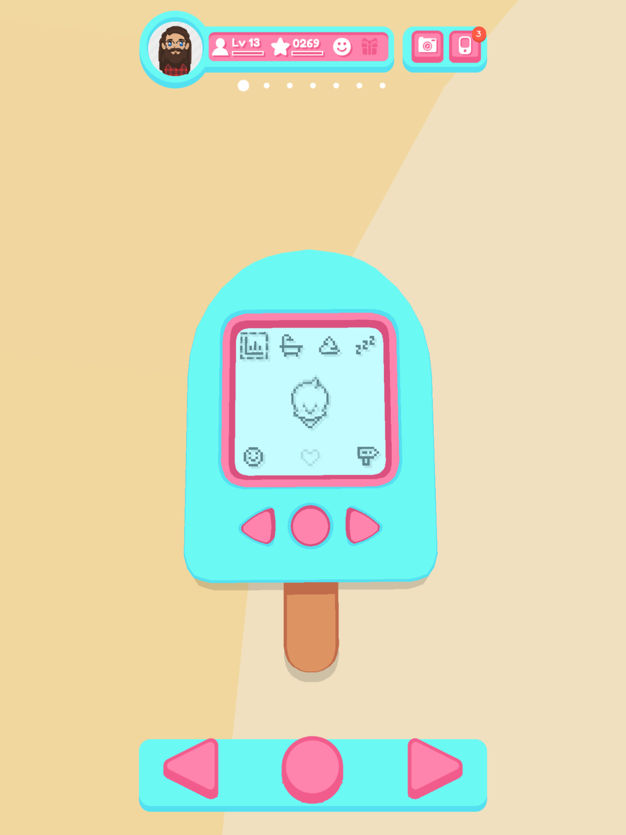 iTunes Description
Welcome to Noa Inc, employee! Here, you will find, hatch, and raise Noas, which are rare digital creatures with quirky personalities and mysterious abilities! Explore many different locations, find lots of Noa eggs to hatch new and unique noas, and care for some of the cutest creatures you'll ever meet.

So what are you waiting for, employee? Get to work!
Forum Thread: Noa Noa! (by Noodlecake Studios Inc)
---
Nook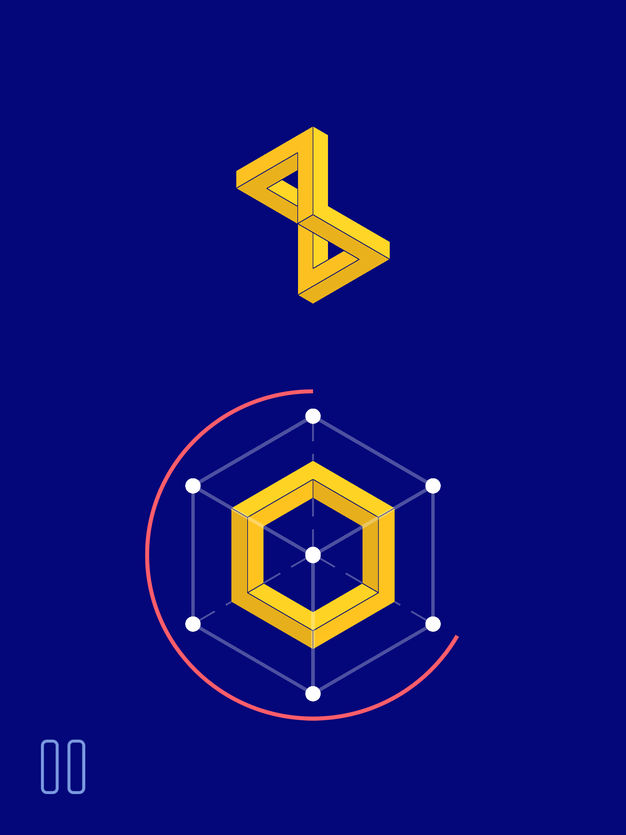 iTunes Description
Challenge your mental rotation skills in this puzzle-arcade game!

Features:
100+ unique shapes
3 level types
Power-ups
Endless play
No ads or in-app purchases
Forum Thread: Nook (by Viesturs Marnauza)
---
Pixel Mines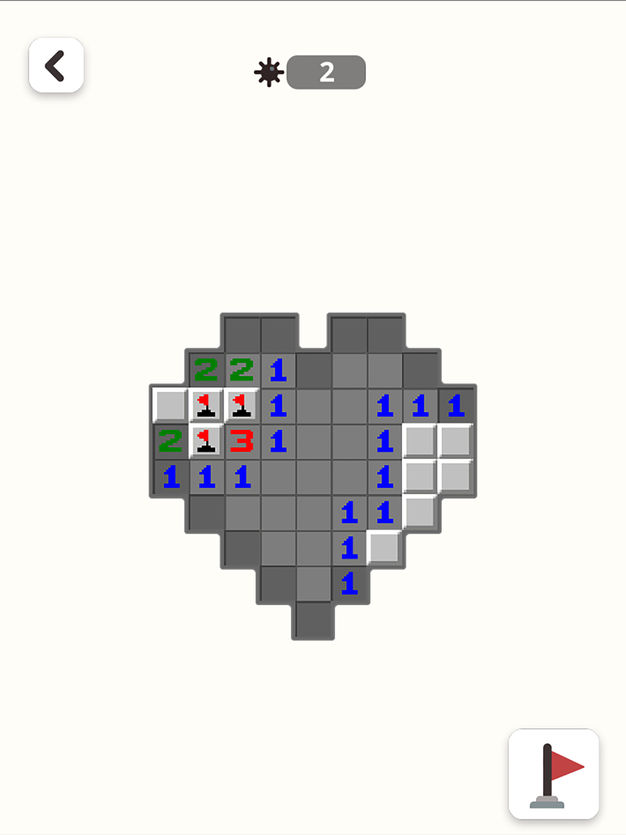 iTunes Description
Pixel Mines is a simple Minesweeper game with colored pixel pictures.
Find mines and reveal colorful pictures without pressures.
Enjoy simple game anytime, anywhere and get some beautiful pixel images.
Forum Thread: Pixel Mines (by Cogoo)
---
Puzlogic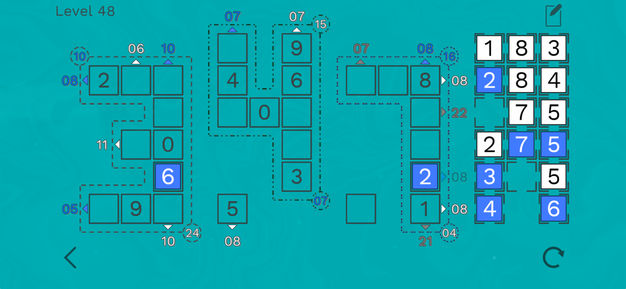 iTunes Description
Puzlogic is a unique and inovative logic puzzle game inspired by sudoku's and kakuro's (cross sums) rules.

Complete puzzles dragging the available numbers on the right to the free spaces, following the provided rules.
With its minimalistic style, relaxing music and 64 puzzles with increasing difficulty and complexity, it guarantees hours of fun and brain exercise.
Forum Thread: Puzlogic (by Eduardo Barreto)
---
Sailor King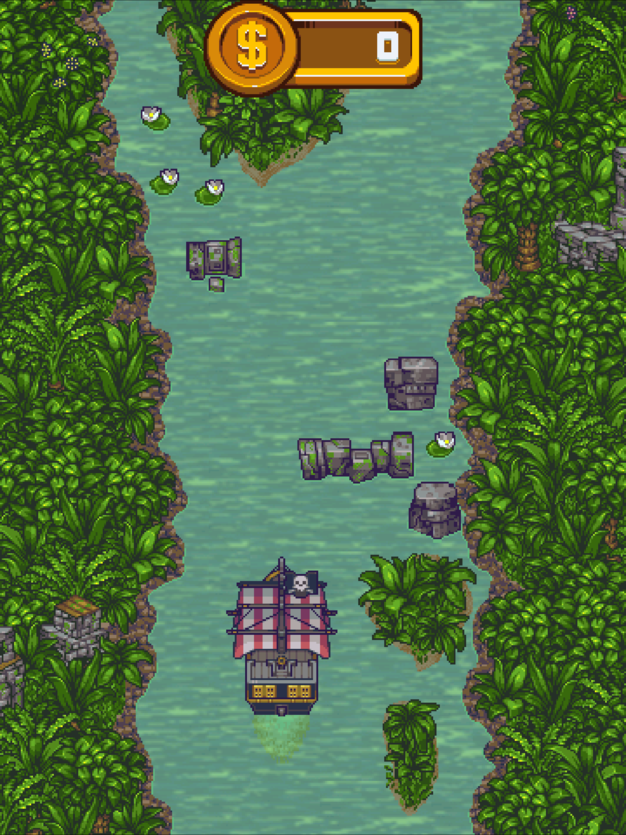 iTunes Description
Hey Sailors. Challenge your skills and reflexes with most thrilling adventure game!

FEATURE:
• Collect coins to unlock new Ships
• Collect small golden stars to be the best on leaderboard.
• Avoid obstacles
• Discover new worlds
• Improve your skills!
Forum Thread: Sailor King (by Pawel Tredowski)
---
Skibs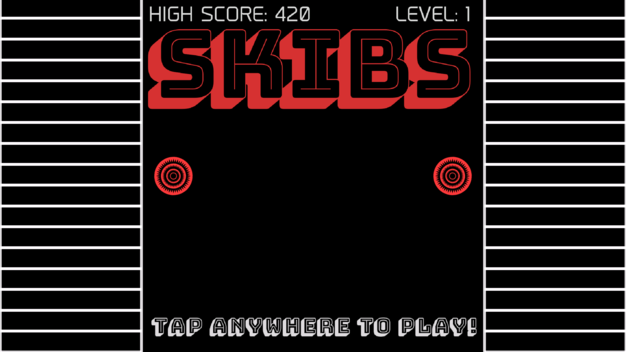 iTunes Description
Skibs is a minimalistic, psychedelic, infinite runner. Navigate down the endless multicolored wormhole, surviving the skibs, these "power ups" that cause anomalies and try to kill you. If you can live long enough, you just might see some things, as this game is designed to explicitly cause visual illusions within skilled players.

Skibs is a unique game in that it uses geometric art to induce a motion aftereffect. Many video games of today use ultra realistic graphics to envelope players in fantasy worlds that seem like they could be real. Skibs on the other hand does more with less, giving players the option to visually enhance the real world around them.
Forum Thread: Skibs (by Heinous Games)
---
Spicy Piggy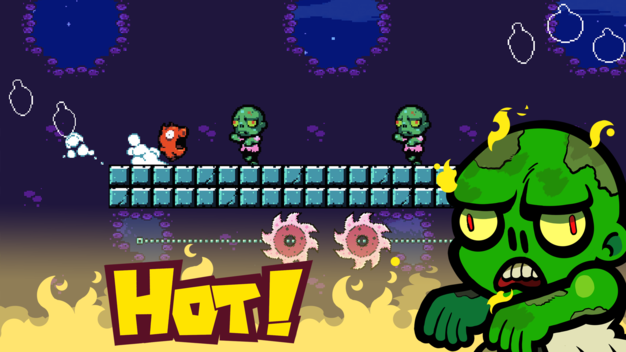 iTunes Description
Can you handle your chili?

Blast passed hardcore enemies, tackle tricky platforms, be the chili eating contest victor!

In Spicy Piggy, set a world beating time and test your reactions while literally on fire. Succeed and you will be rewarded with some refreshing Cool-Aid.
Forum Thread: Spicy Piggy (by Nitrome)
---
The Stillness of the Wind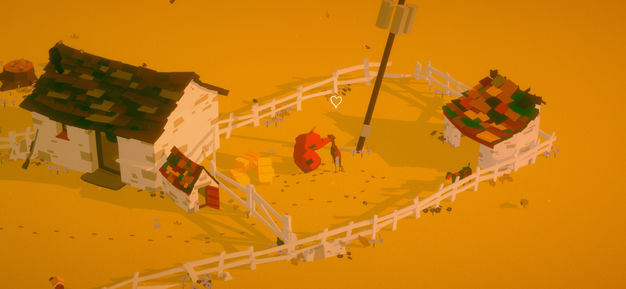 iTunes Description
One by one, everyone left the once bustling village for the city. Everyone, except Talma. Now approaching the end of her days, she maintains a simple, solitary way of life, surviving, subsisting, tending to her homestead and her goats.

Develop your own personal routine as you care for your farm and your animals. Tend to your goats, make cheese with their milk, collect eggs and cook meals, grow vegetables and barter with the travelling merchant who brings increasingly disturbing letters from your family in the city.
Forum Thread: The Stillness of the Wind (by Surprise Attack Games)
---
TMG Shooter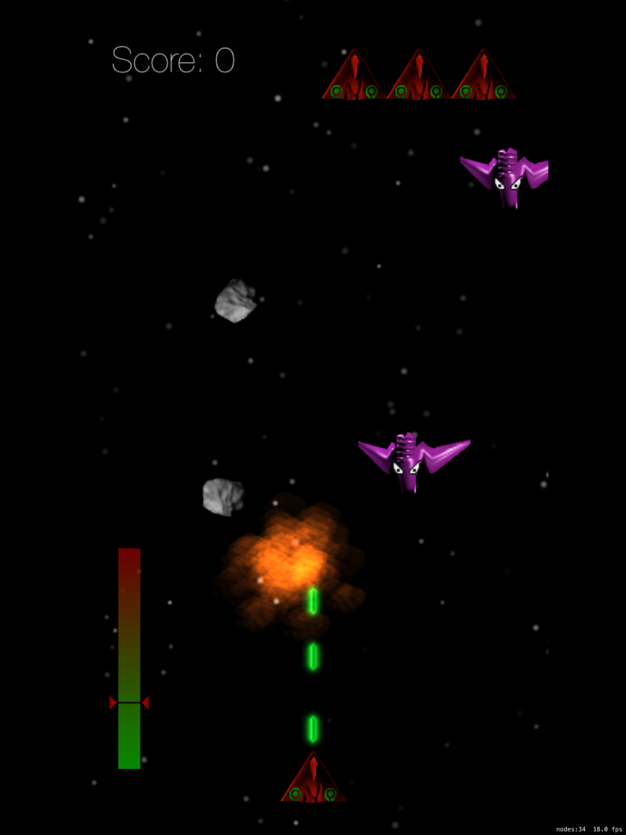 iTunes Description
Defend the galaxy from hordes of descending alien spacecrafts!

TMG Shooter is an action filled, old-school Space shooter.
Forum Thread: TMG Shooter (by Martin Antell)
---
2048 Ball Blast: Crazy Number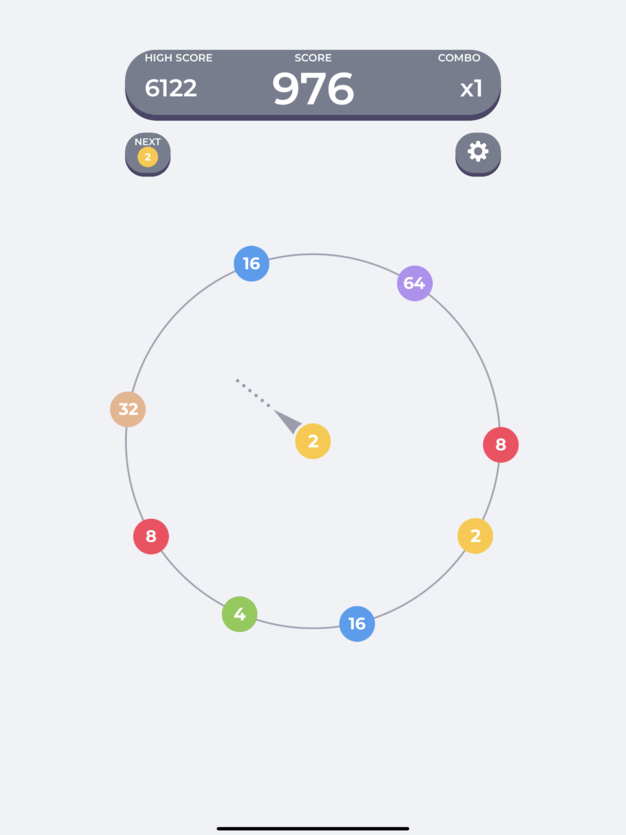 iTunes Description
Play our newest, most unique, and addictive number + ball shooting game: 2048 Ball Blast! We bet you've never heard of a game like this before. That's because it's a new concept and we are proud to be the first one who create it! This game combines the popular 2048 with a fun, shooting ball game. Playing it is easy: shoot the balls to the circle, but don't touch the existing balls in the circle. Meanwhile balls with the same number that are adjacent to one another will merge and produce higher number. Keep shooting so these balls will merge and create bigger and bigger number until it reaches the ultimate 2048!
Forum Thread: 2048 Ball Blast: Crazy Number (by Rawwr Studios)
---