Hello gentle readers, and welcome to the SwitchArcade Round-Up for February 5th, 2019. Today we've got the latest news, a review of Swords & Soldiers, today's new releases, a whole bunch of incoming and outgoing sales, and more. It's another big bite today, so let's prepare our hearts and minds and get right into things!
News
The Final Episode of 'The Walking Dead' Arrives March 26th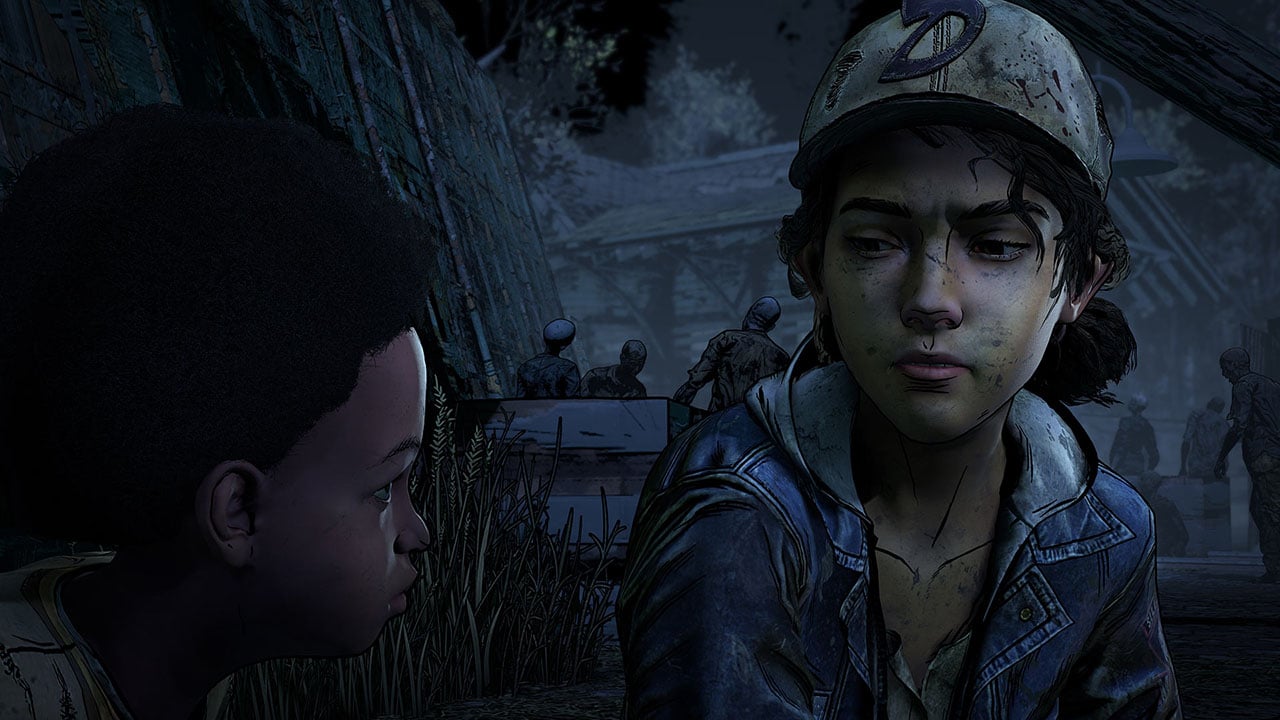 It's been a real winding road for the final season of The Walking Dead, and only a small part of the drama involved was planned. Clementine's story will finally be finished with the last episode, titled Take Us Back. We now know the date it will arrive, March 26th, and alongside its digital release will come a physical release containing the entirety of The Walking Dead: The Final Season.
The Fortuna Update Should Hit the Switch Version of 'Warframe' Today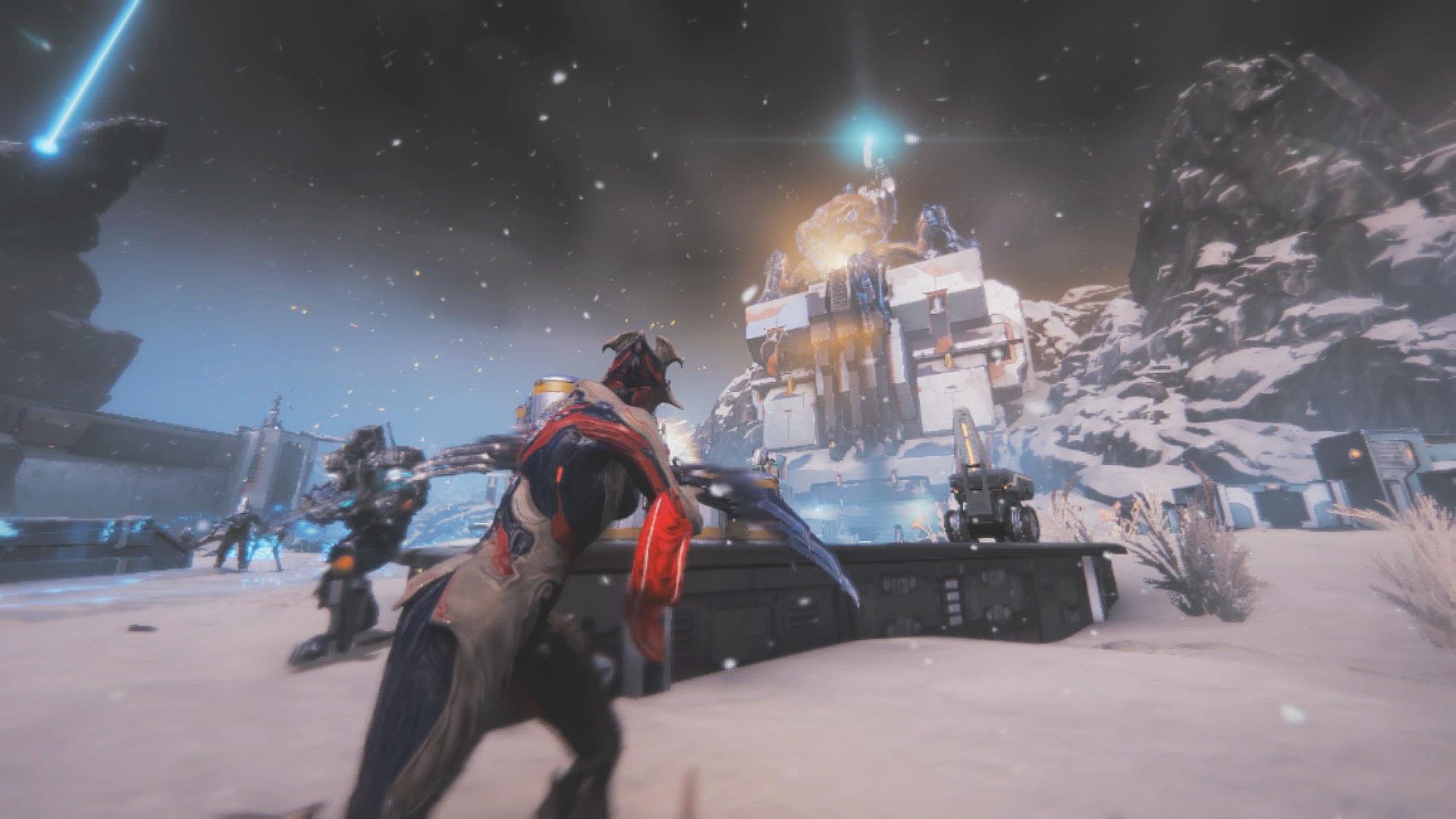 Warframe on Switch is some kind of dark magic, and hey, sometimes that means things are a little more complicated than in the other versions. Last week, Warframe got a huge update on other platforms called Fortuna, which added new locations, a new faction, and a ton of new goodies to the game. Sadly, the update didn't arrive on Switch at the time. It looks like the wait is over, however, as the publisher has announced Fortuna will arrive for the Switch version of Warframe today. Happy hunting, everyone!
'Bubsy: Paws on Fire!' Set for Release in April, What Could Possibly Go Wrong?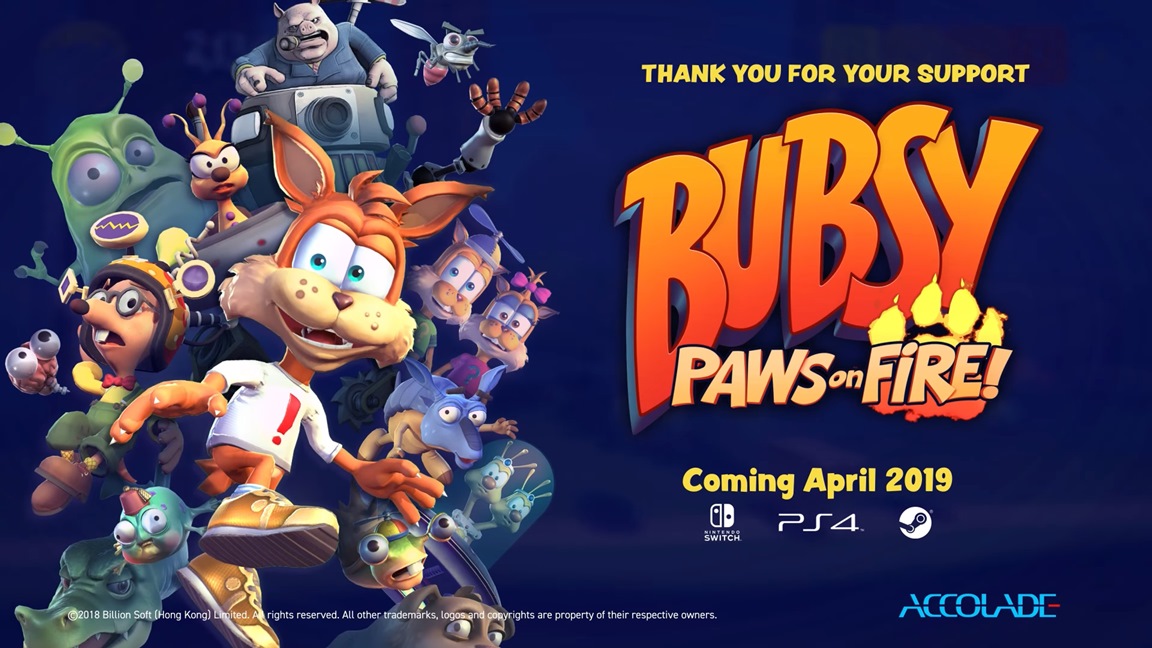 I think one of the worst games I ever loved was Bubsy the Bobcat. Yes, I loved it. Yes, I finished it. No, I don't know why. It's very painful to think about it. Especially since I sold my copy of the actually-good Road Runner: Death Valley Rally to pay the 115 Canadian dollars for Bubsy. Sigh. Well, for whatever reason, Bubsy is back-ish. Paws on Fire!, which is coming from Choice Provisions, now has a vague release date: April. The company will be running a Kickstarter campaign for DLC for the game, so I guess that's a chance for people to throw more money at this vile cat. Fail or succeed, the core game is coming. Be afraid.
'Saboteur!' Gets Updated with New Graphics Modes and More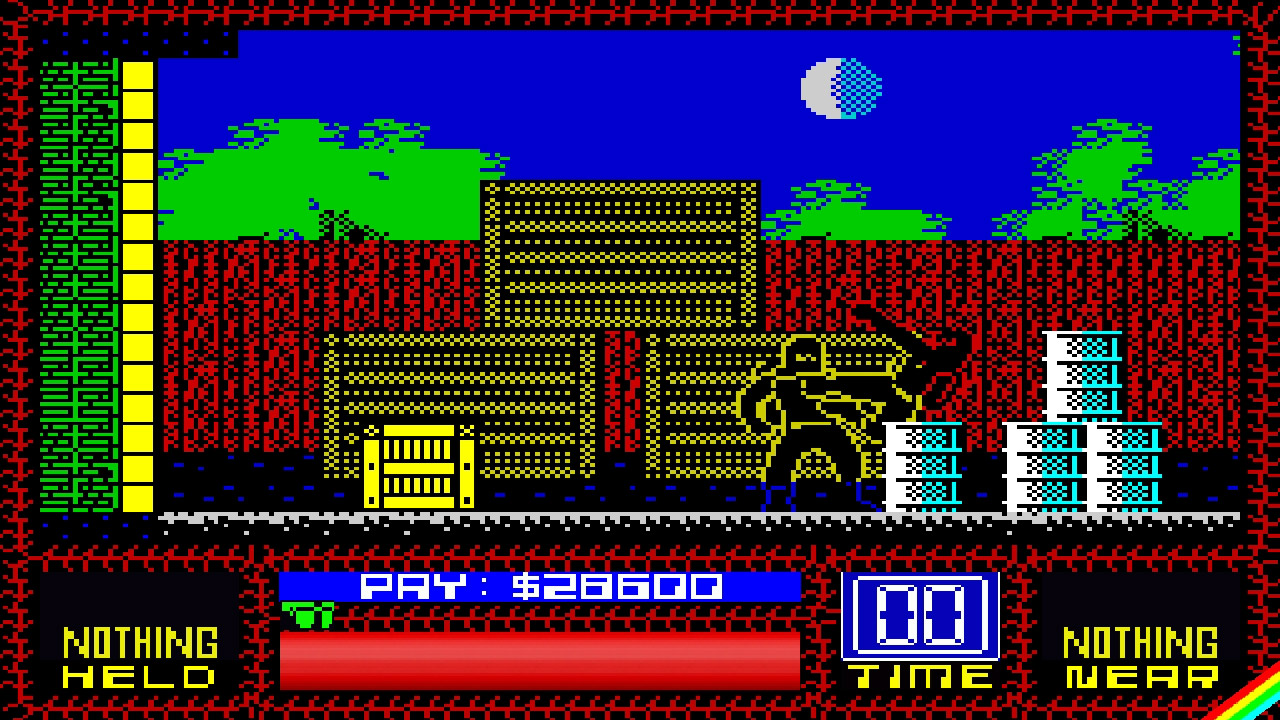 The Switch version of the, er, classic Saboteur! got updated last week with a few new features. Version 1.0.2 adds Retro DLC that adds in scanlines and a moire effect to more accurately mimic a CRT television, along with the original title screen, menu, and title music. It also includes nine graphics modes aimed at imitating a number of vintage hardware platforms including ZX48, C64, Game Boy, NES, and more. Honestly, I feel like this game hasn't aged very well, but hey, updates are always a good thing. Those who loved this game in their younger years now have more to mess around with, and that's nice.
Reviews
Swords & Soldiers ($7.49)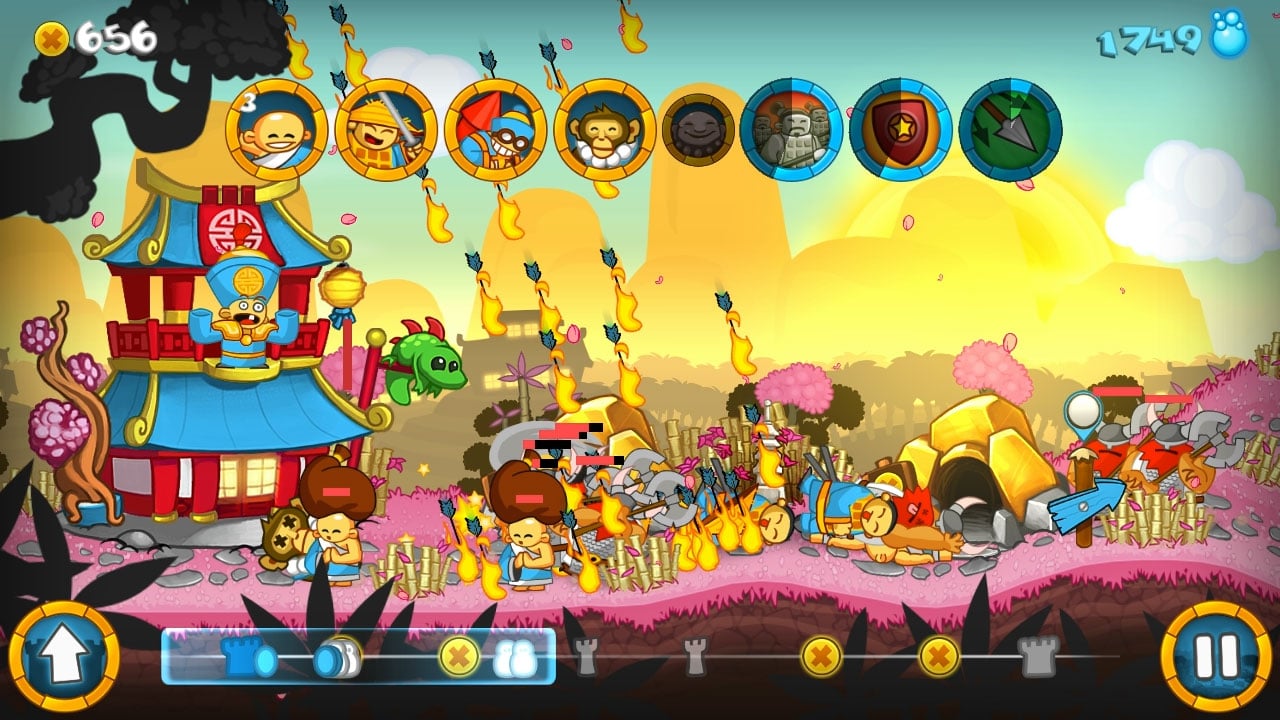 Just about every game owes some kind of debt to what came before, but occasionally a game releases that lines up all of its ducks and crystallizes a new sub-genre. I'm not sure anyone really realized it at the time, but Swords & Soldiers was one of those games. It originally released on WiiWare in 2009 and really nailed down what a 2D real-time strategy game should work like. The formula turned out to be potent enough to spawn imitators and copycats a-plenty, including the wildly successful Metal Slug Defense and The Battle Cats. And now here we are, a decade down the road, and Swords & Soldiers is once again releasing on a Nintendo platform.
Swords & Soldiers is a variation on the old castle defense genre. Your team is on one side of a 2D side-scrolling playfield, and your opponent is on the other. You'll need to gather resources in order to pay for units that will head out and attack your enemies in their own way. You can also use magic, which you'll unlock by investing in an upgrade tree. Magic requires mana, and each faction has its own way of dealing with that. The ultimate goal is to smash the enemy castle/fort, which largely involves building up as many units as possible to push the proverbial line little by little until you finally overwhelm the other side. Since your units more or less act on their own, all you need to do is manage the creation of new units and babysit the existing ones using your magic. Real-time strategy, boiled down just enough to be more accessible without losing the satisfying complexity that makes the genre go 'round.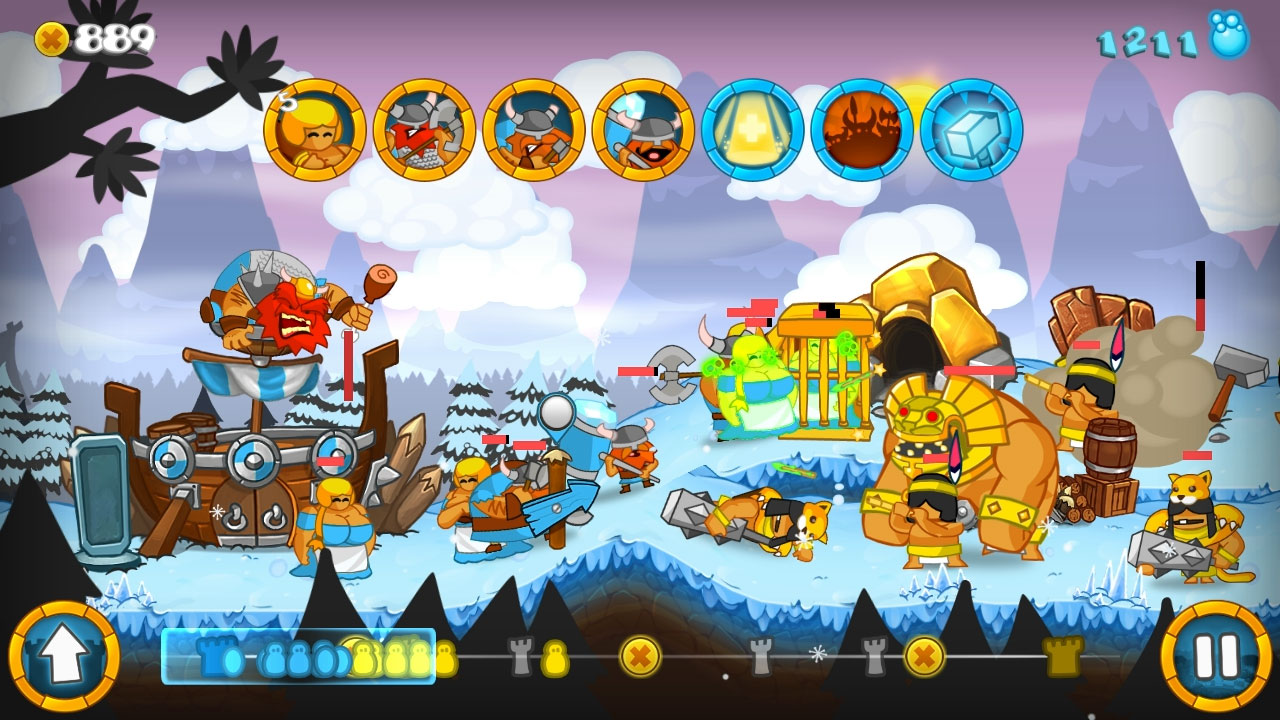 You would think it would feel out of date, at least a little bit, but the game holds up surprisingly well. It perhaps speaks to how well developer Ronimo Games designed the original game, as most of the titles it inspired changed little beyond cosmetics. Of course, this version of the game, which comes to us from Two Tribes, benefits from the numerous additions and improvements that have been made over the years, and even has some totally new features of its own. That means you get four different factions to play as, each with their own story campaign to run through. Each faction is quite different from the others, with different units and rules to learn. After you run through the campaigns, you can get further replay value from the Skirmish mode and the unlockable Challenge modes.
The single-player content is good, and even if you're only planning to play on your own, I think the game easily justifies its cost. But where Swords & Soldiers truly shines is in its multiplayer mode. There's no online play in this version, but you can play against another player on one Switch. The factions each have their own quirks, but the balancing is quite good. As long as you're playing against someone of relatively similar skill, you can have pretty even matches no matter who you pick. It can be a little crowded if you try to play against each other in handheld mode on the touch screen, but the fact that that is even an option is a commendable sort of bananas that I can't help but get behind.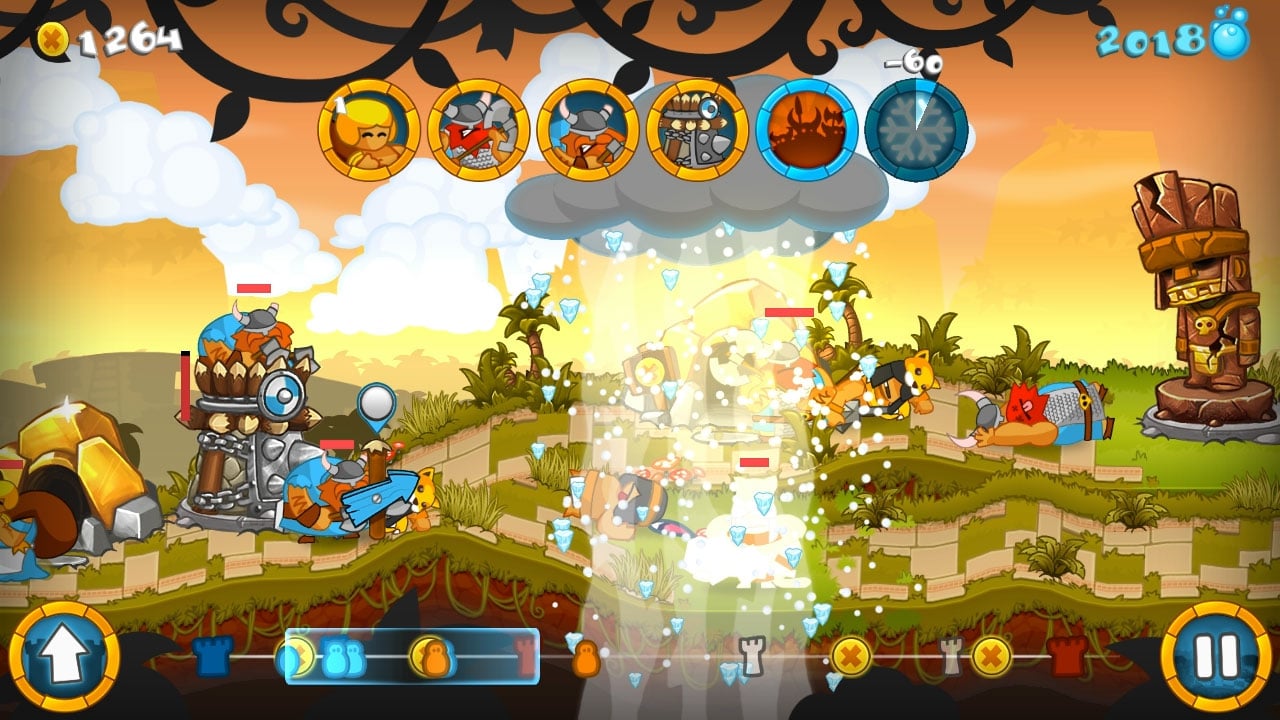 Visually, the game still looks colorful and cute, and the sense of humor is always appreciated. The game was originally designed around pointer controls, but you have to choose between touch controls or button controls in this version. The touch controls work really well, while the button controls can be a little awkward in places. It would have been nice if the pointer controls could have been re-created somehow, but between the two control methods you should be able to find a way to play that works.
If you've already played through Swords & Soldiers before on another platform, this Switch version doesn't have too much new to offer. Still, it's a great game that has aged well, and the price seems more than fair for what you get. If you're looking for a fun real-time strategy game that isn't overly-complicated, Swords & Soldiers still holds up very well indeed.
SwitchArcade Score: 4/5
New Releases
The Path of Motus ($14.99)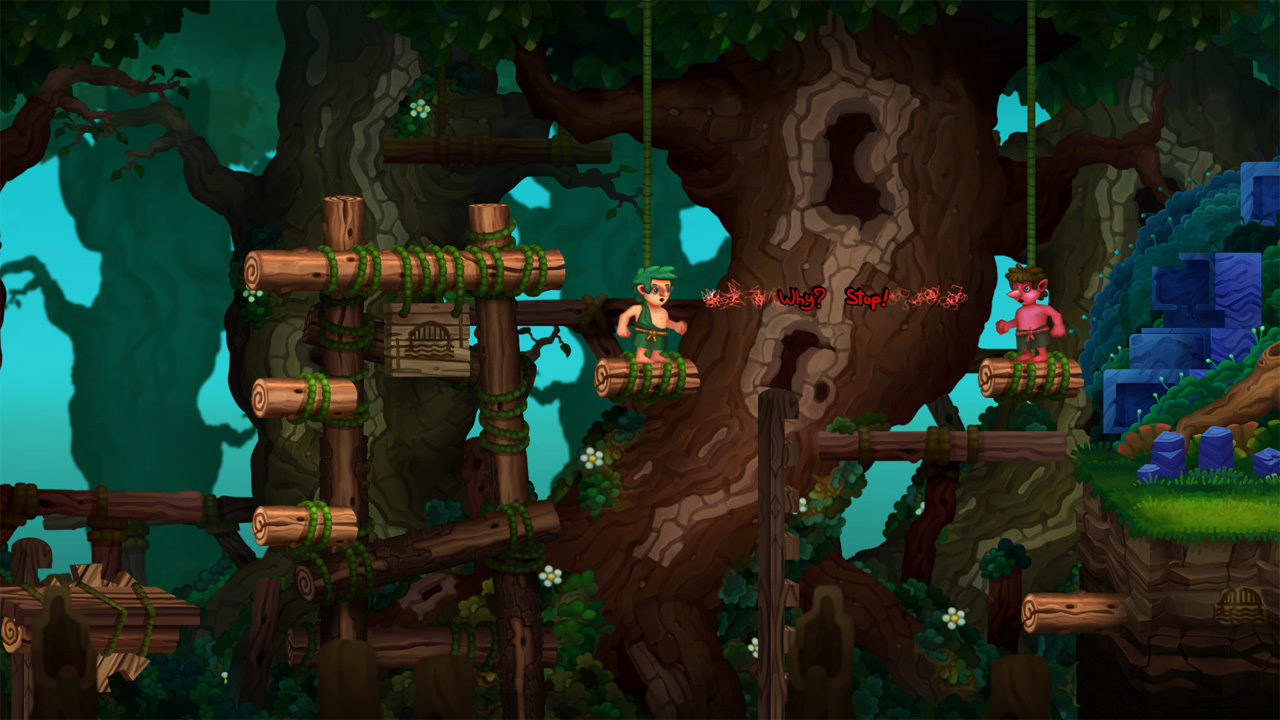 The idea behind The Path of Motus is an interesting one, to be sure. Its designer really wanted to emotionally engage players, and as such it's set up a little differently from most games. For example, you don't beat up your enemies with your fists. Instead, you need to use tactful words to defuse potentially dangerous situations. Gameplay largely consists of solving puzzles involving bridge-building. Yeah, it sounds different at least, but the reviews for this one weren't too hot on other platforms and I suspect nothing will change with the Switch version.
The Book of Unwritten Tales 2 ($29.99)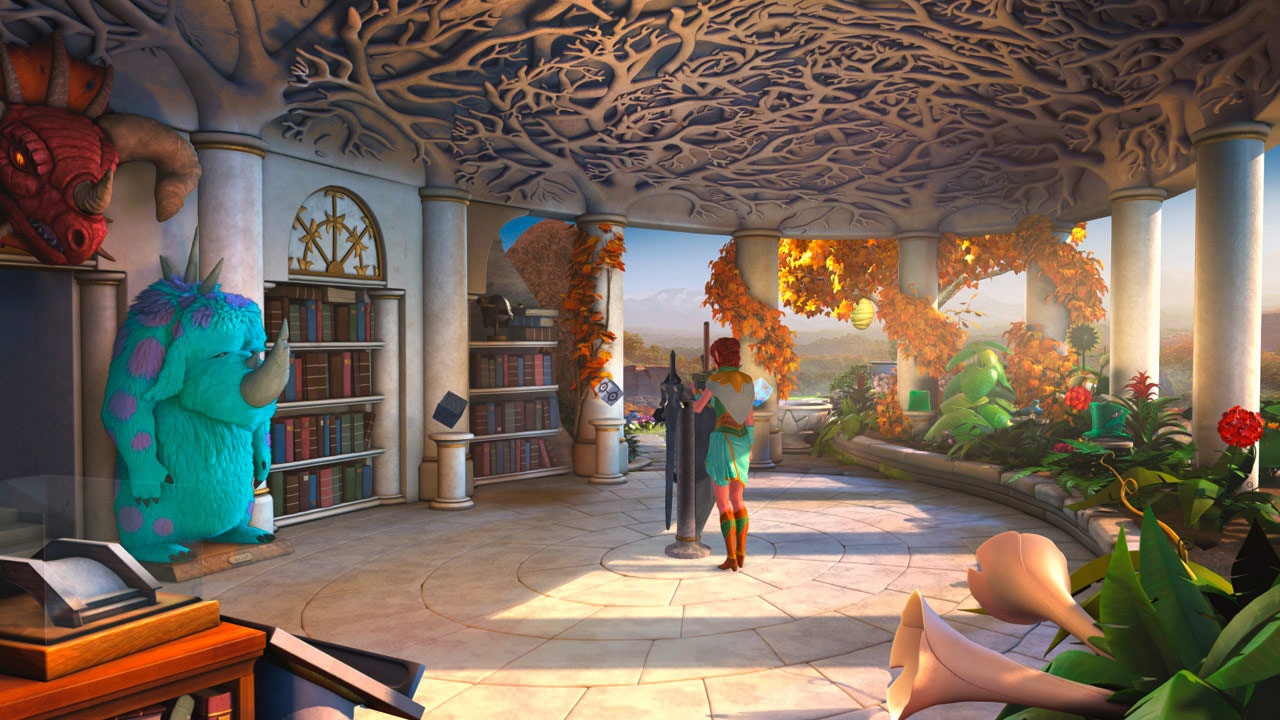 A comedic point and click adventure game from King Art Games, this game sees you taking control of four different heroes in a fantasy world who are trying to solve the mystery behind magical transformations happening all throughout the land. Reviews were so-so on other consoles when it released, but many of the complaints were focused on the controls, and something tells me that the Switch is going to fare a little better there. The game definitely has its fans so I suspect as long as you're okay with the point-and-click genre and don't mind a light-hearted story, you won't have a bad time here.
Riot – Civil Unrest ($19.99)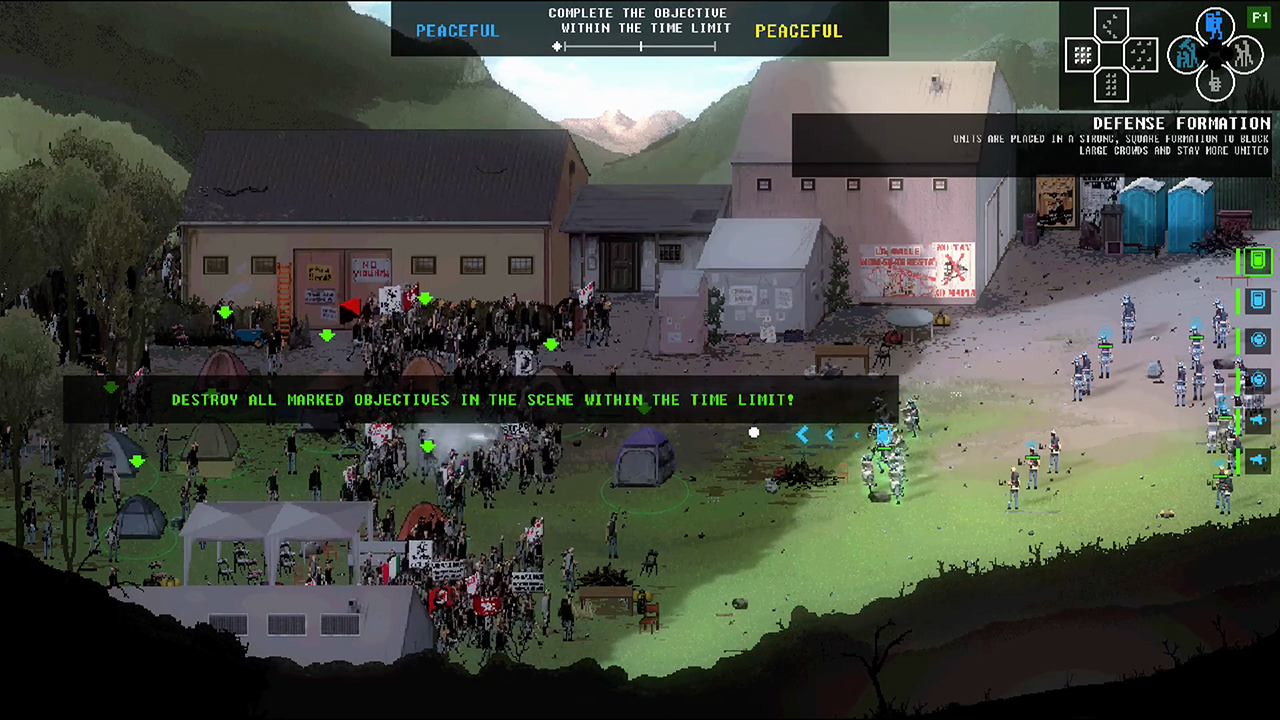 Well, here's another interesting idea for a game that unfortunately didn't come out all that well in the end. This real-time riot simulator allows you to control the rioters or the police in virtual versions of real-life riots. The poor physics, small levels, and fiddly controls make it really hard to enjoy in campaign mode, and the multiplayer mode is just a wreck. It probably could be patched into something workable eventually, but at least in its launch form it's really hard to get anything of value from this game.
Avenger Bird ($2.30)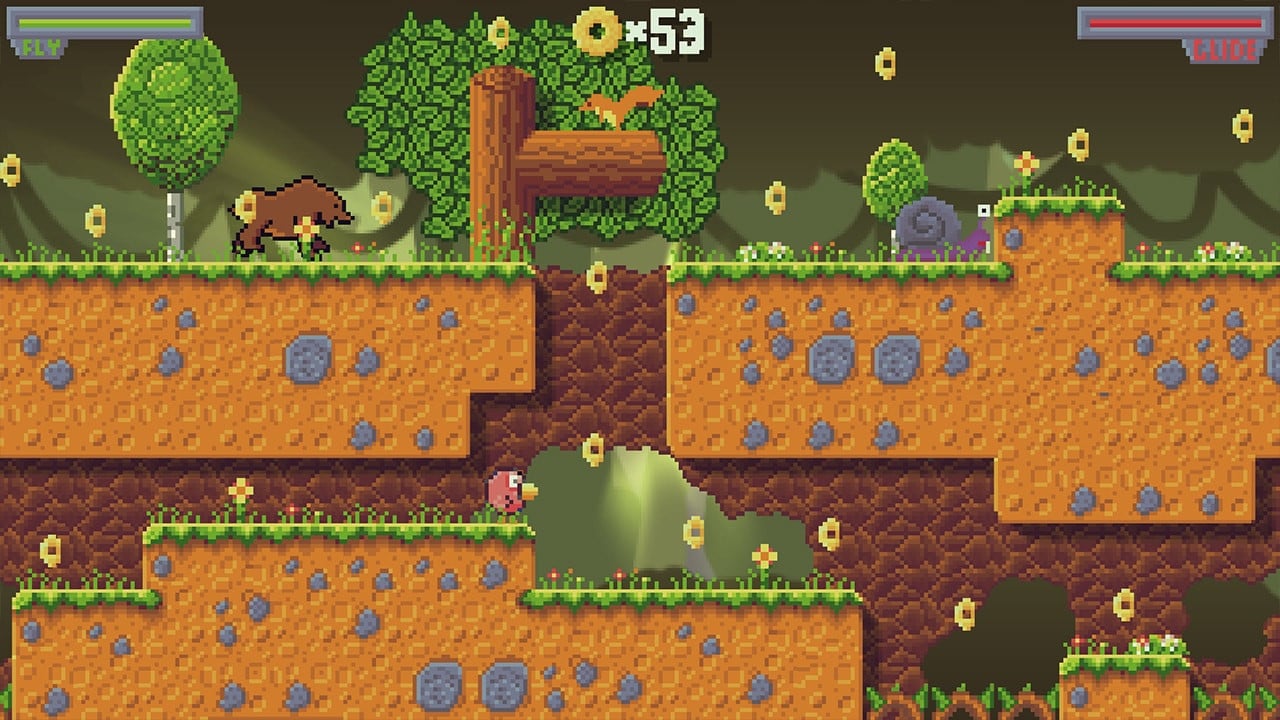 This looks like a pretty simple, unassuming little indie platformer, and yeah, that's basically what it is. Nothing too fancy, and it's not very long or anything, with just 32 levels on offer and a single boss waiting at the end. The idea here was to make a tribute to DOS and Amiga shareware games, even going so far as to compose the music on an FM chipset that resembles the ones found in Sound Blaster cards back in the day, so if that's your kink, you're all set. Otherwise? Well, it's only a couple of bucks so it's really hard to knock much about it. I'm sure you'll get your money's worth out of it, if not much more than that.
Sales
Lots of great sales are ending tomorrow, so get whatever you were planning on getting while the getting is still good. As for today's sales, many of them are happening to celebrate the Lunar New Year. Personally, I'd recommend Black Bird and Dandara, but you know yourself better than I do. All I can say for sure is that there's probably more worth buying than most people have to spend, and that's a good problem for customers to have on any system.
New Games on Sale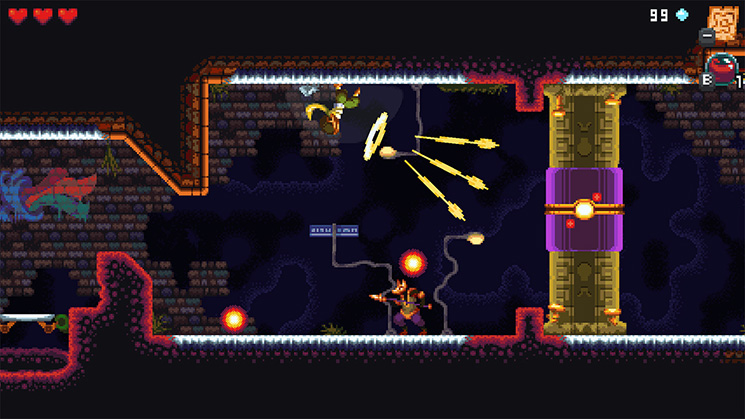 Xenon Racer ($44.99 from $49.99 until 2/20)
Flood of Light ($2.49 from $4.99 until 2/15)
Grab the Bottle ($2.99 from $4.99 until 2/18)
It's Spring Again ($0.99 from $1.99 until 2/18)
Joe Dever's Lone Wolf ($7.49 from $14.99 until 2/18)
The Mooseman ($4.54 from $6.99 until 2/18)
One Eyed Kutkh ($2.49 from $4.99 until 2/18)
Otto ($2.49 from $4.99 until 2/18)
Parallel ($2.99 from $9.99 until 2/18)
Robbotto ($4.99 from $9.99 until 2/11)
State of Anarchy: Master of Mayhem ($4.79 from $7.99 until 2/18)
Super Inefficient Golf ($3.99 from $7.99 until 2/23)
Sword of the Guardian ($11.99 from $14.99 until 2/18)
Coffee Crisis ($4.99 from $9.99 until 2/25)
Escape Doodland ($0.99 from $9.99 until 2/25)
Black Bird ($12.99 from $19.99 until 2/12)
Gaokao.Love.100Days ($9.99 from $11.99 until 2/11)
Manual Samuel ($3.99 from $9.99 until 2/18)
Brawl ($1.99 from $9.99 until 2/25)
Akihabara – Feel the Rhythm Remixed ($3.99 from $7.99 until 2/11)
Dandara ($5.99 from $14.99 until 2/11)
Doughlings: Arcade ($4.89 from $6.99 until 2/11)
Hexologic ($1.49 from $2.99 until 2/11)
Nuclien ($0.99 from $3.99 until 2/19)
Hiragana Pixel Party ($5.79 from $8.99 until 2/19)
Ultra Hyperball ($2.99 from $9.99 until 2/19)
Sales Ending Tomorrow, Wednesday, February 6th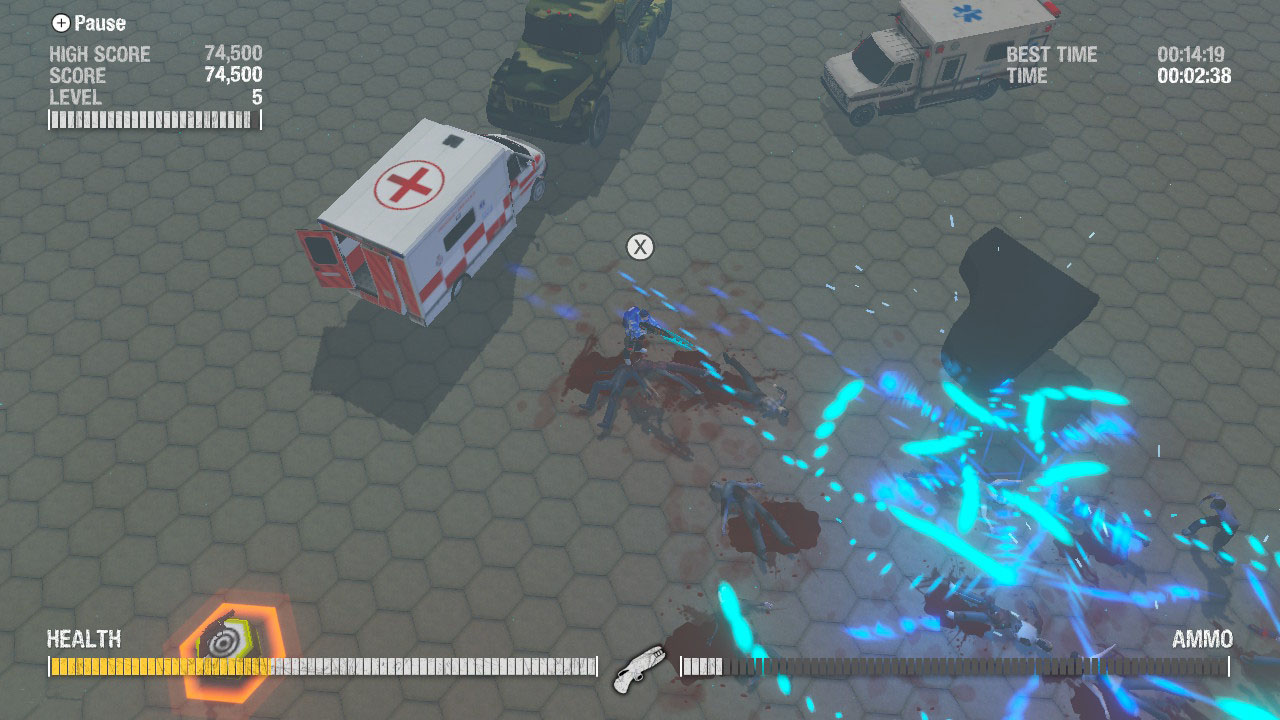 #Killallzombies ($13.99 from $19.99 until 2/6)
Cake Laboratory ($2.69 from $2.99 until 2/6)
Crawl ($9.74 from $14.99 until 2/6)
Crossing Souls ($7.49 from $14.99 until 2/6)
The Flame in the Flood: Complete Edition ($7.49 from $14.99 until 2/6)
Football Manager 2019 Touch ($29.99 from $39.99 until 2/6)
Hello Neighbor ($19.99 from $39.99 until 2/6)
Human: Fall Flat ($7.49 from $14.99 until 2/6)
Keep Talking and Nobody Explodes ($8.99 from $14.99 until 2/6)
Lovers in a Dangerous Spacetime ($8.99 from $14.99 until 2/6)
Octodad: Dadliest Catch ($4.99 from $14.99 until 2/6)
Pool Panic ($5.09 from $14.99 until 2/6)
Rain World ($11.99 from $19.99 until 2/6)
Reigns: Kings & Queens ($3.99 from $7.99 until 2/6)
Slime-san ($5.99 from $11.99 until 2/6)
Snake Pass ($7.99 from $19.99 until 2/6)
Surgeon Simulator CPR ($9.09 from $14.99 until 2/6)
West of Loathing ($8.47 from $11.00 until 2/6)
Wheels of Aurelia ($4.99 from $9.99 until 2/6)
When Ski Lifts Go Wrong ($12.74 from $14.99 until 2/6)
World of Goo ($6.99 from $9.99 until 2/6)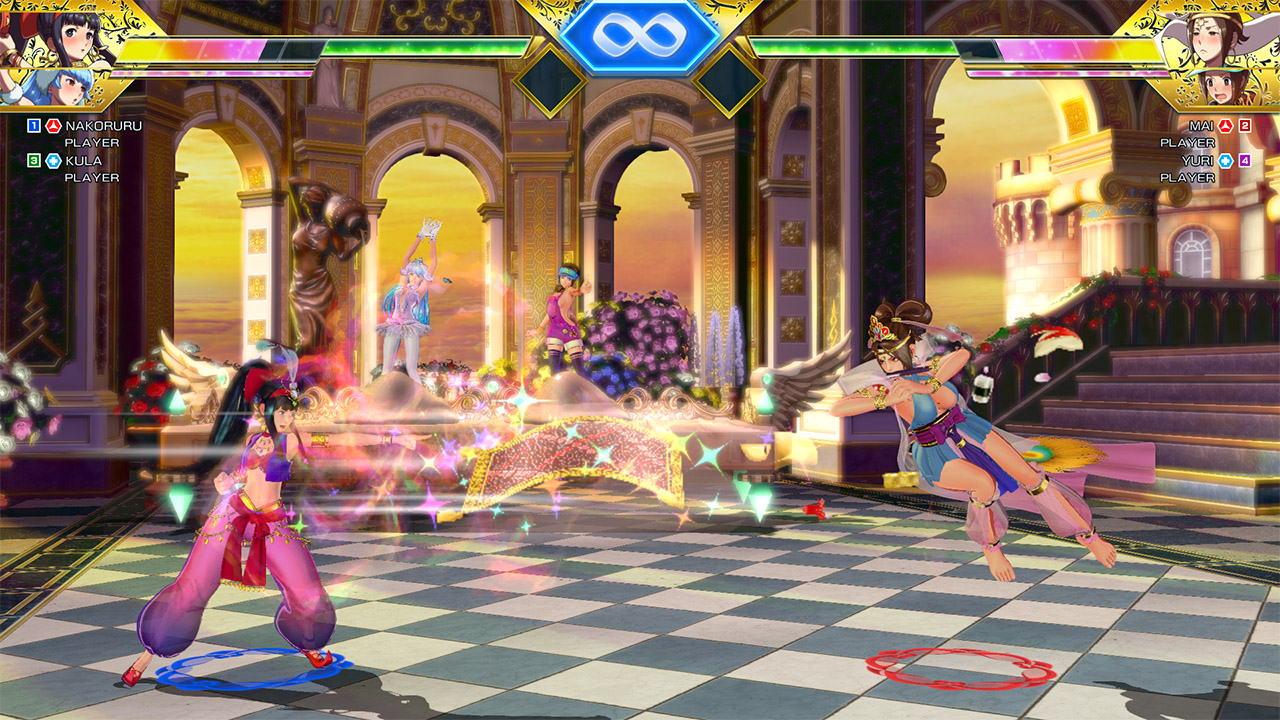 SNK Heroines – Tag Team Frenzy ($29.99 from $49.99 until 2/6)
ATV Drift & Tricks ($24.49 from $34.99 until 2/6)
Moto Racer 4 ($24.49 from $34.99 until 2/6)
Flashback ($13.99 from $19.99 until 2/6)
Yomawari: The Long Night Collection ($29.99 from $39.99 until 2/6)
Disgaea 1 Complete ($39.99 from $49.99 until 2/6)
Labyrinth of Refrain: Covenent of Dusk ($39.99 from $49.99 until 2/6)
God Wars The Complete Legend ($29.99 from $39.99 until 2/6)
Touhou Genso Wanderer Reloaded ($29.99 from $49.99 until 2/6)
Ys VIII: Lacrimosa of Dana ($41.99 from $59.99 until 2/6)
The Lost Child ($29.99 from $49.99 until 2/6)
Happy Birthdays ($29.99 from $39.99 until 2/6)
Fallen Legion: Rise to Glory ($29.99 from $39.99 until 2/6)
Penny-Punching Princess ($19.99 from $39.99 until 2/6)
The Longest Five Minutes ($19.99 from $39.99 until 2/6)
Touhou Kobuto V: Burst Battle ($9.99 from $19.99 untill 2/6)
Disgaea 5 Complete ($29.99 from $39.99 until 2/6)
Phew. Well, that's the lot for today, everyone. We'll be back tomorrow with another review, along with more news, sales, new releases, and so on. Yes, the Switch train never stops, not even if you have to pee. Especially if you have to pee. Sorry, that's the way things go. Anyway, thanks as always for reading, and we'll see you tomorrow!