Hello gentle readers, and welcome to the SwitchArcade Round-Up for January 28th, 2019. With the brouhaha of the Metroid Prime 4 delay behind us, we begin a new week filled with hopes, dreams, and a bunch of cool new games. This week, we can look forward to Dragon: Marked for Death from Inti-Creates, Downwell from Devolver Digital and Moppin, Wargroove, and Tangledeep, to name but a few. But that's later this week. For today, we've got some update news on a couple of cool games, word of a new physical release of a previously digital-only game, and a whole mess of sales. Let's power up!
News
'Dragon Ball FighterZ' FighterZ Pass 2 Detailed
Dragon Ball FighterZ has been a huge hit no matter how you look at it. Bandai Namco is obviously interested in keeping the ball rolling, and the Dragon Ball FighterZ Pass 2 is one way they're going about that. Six new characters in total will be added to the game, with the first two arriving later this week. Bandai Namco has now revealed four of the six characters in total. Coming January 31st are Videl and Jiren, and coming at a later yet-to-be-revealed date are Broly (DBS) and Gogeta (SSGSS). This will allow you to re-enact a certain battle from a certain movie that may be playing at a certain theater near you. Anyway, check out the video above for some footage of the new characters, including an incredible throw-back reference in Videl's portion.
'Super Daryl Deluxe' Updates with New Co-Op Gameplay
I'd heard good things about Super Daryl Deluxe, and I was able to finally get my hands on it about a week ago. And you know what? It's very weird, and a little clunky in places, but it's actually really good. My timing couldn't have been better, as not more than a few days after I bought it, Super Daryl Deluxe got its first big update in a while. It adds a local co-op mode so that you can play with a friend. One person plays Red Daryl, and the other plays Blue Daryl. Maybe it's someone's brother, and their other brother? I don't know, but there aren't exactly a ton of exploratory platformers with two-player simultaneous play, so it's definitely a cool feature.
Limited Run Games Will Publish 'Another World', Pre-Orders Open February 1st
The latest game to go from digital-only to the physical world on Switch is the classic Another World. This is the Anniversary Edition released by DotEmu which includes remastered graphics and sound, multiple difficulty modes, and the ability to switch between the original look and the modern HD look. Pre-orders will be open on February 1st on Limited Run Games' website, and a limited edition is apparently going to be available in actually-limited quantities. The standard edition will be an open pre-order for two weeks, so if all you want is a physical copy, you shouldn't have any trouble getting your hands on it.
New Releases
Inops ($9.99)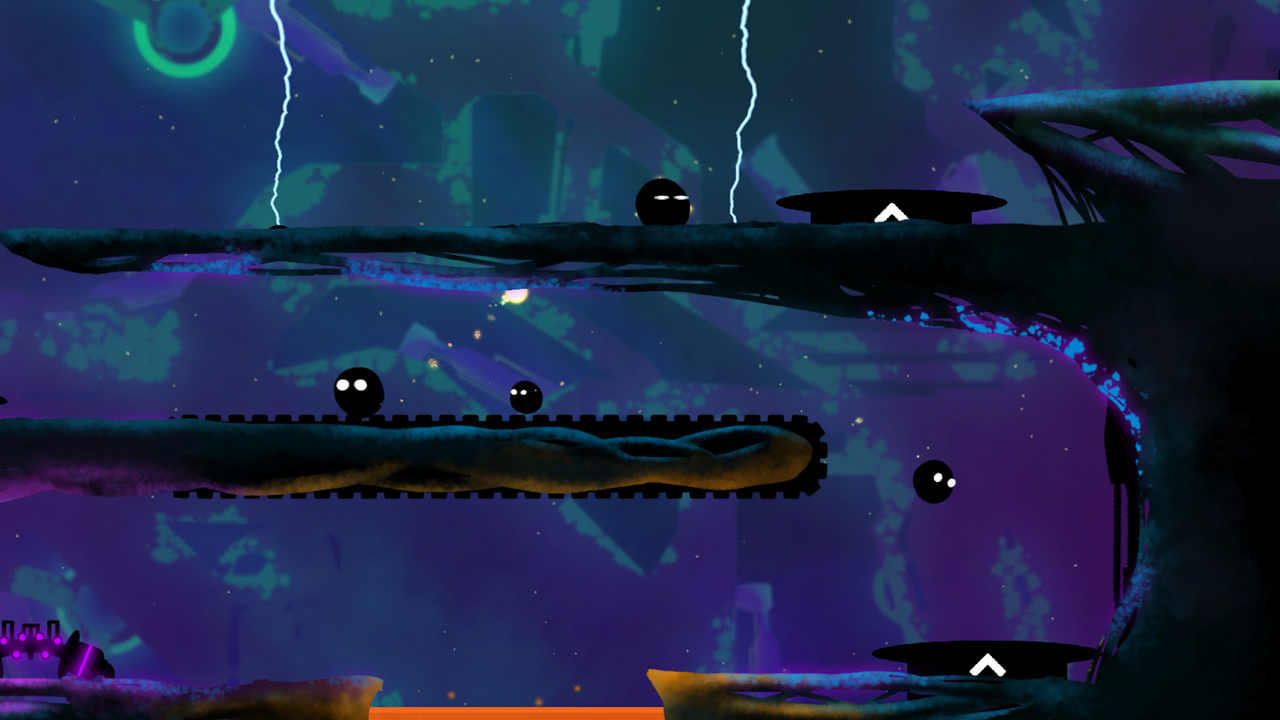 Here's another puzzle-platformer, but hey, it doesn't feel like people are getting sick of these yet. This one has a couple of things going for it. First of all, the dark art style is pretty cool, if nothing else. Sure, there are plenty of games that use a similar style, but what looks good, looks good. The other gimmick is in its mechanics. You can split your character apart into many little versions or pull together into one big one in order to solve various puzzles. While I doubt there's much actual resemblance here, the basic idea reminds me of LocoRoco, and that's not a bad association to have in my mind.
Sales
Some fairly recent games are on sale here for the first time since launch, and some of them are pretty good. I'm surprised Mecho Wars: Desert Ashes is already on for half-price, for example. It's totally worth it if you like Advance Wars. The Lost Phone games are pretty cool if you're into narrative experiences, and seeing some of last week's new releases have such deep launch sales is also something. Swords & Soldiers for under a fiver? Yes, please.
New Games on Sale
Bleed ($4.07 fromm $14.99 until 2/7)
Don't Die, Mr Robot! ($2.69 from $8.99 until 2/7)
Santa Tracker ($0.99 from $2.99 until 2/15)
City of Brass ($17.99 from $19.99 until 2/8)
A Normal Lost Phone ($3.59 from $5.99 until 2/2)
Another Lost Phone: Laura's Story ($3.59 from $5.99 until 2/2)
Lost Phones Stories ($5.99 from $9.99 until 2/2)
Defense Grid 2 ($17.99 from $19.99 until 2/7)
Food Truck Tycoon ($3.49 from $4.99 until 2/8)
The Adventures of Elena Temple ($2.99 from $4.99 until 2/10)
Lazy Galaxy: Rebel Story ($2.71 from $7.99 until 2/11)
Clouds & Sheep 2 ($8.99 from $9.99 until 2/7)
Zombie Panic in Wonderland ($4.94 from $9.99 until 2/1)
Swords & Soldiers ($4.94 from $7.49 until 2/15)
Heroes Trials ($4.79 from $5.99 until 2/10)
The Bridge ($2.89 from $9.99 until 2/15)
Robonauts ($0.49 from $8.69 until 2/11)
Tumblestone ($4.34 from $14.99 until 2/15)
Super One More Jump ($1.40 from $7.00 until 1/28)
Pirates: All Aboard! ($0.49 from $5.99 until 2/11)
Mecho Wars: Desert Ashes ($4.99 from $9.99 until 2/14)
Operation Pig ($8.24 from $10.99 until 2/16)
Sales Ending Tomorrow, Tuesday, January 29th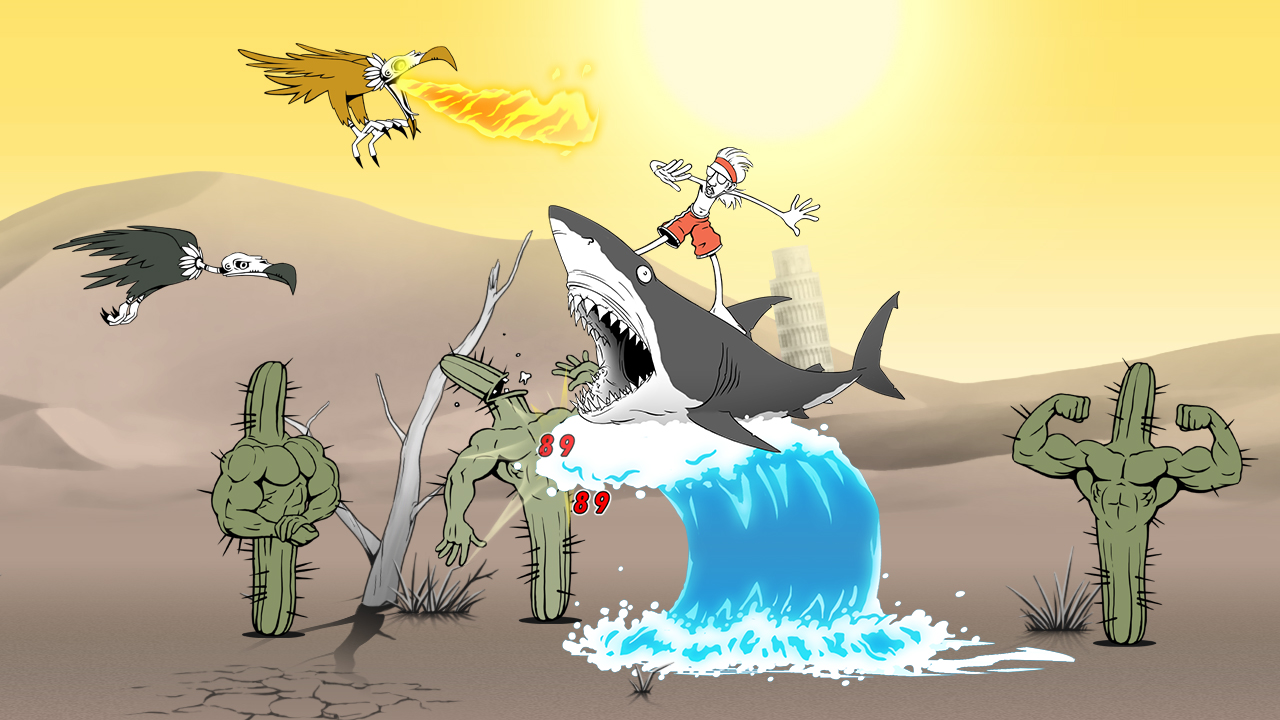 Super Daryl Deluxe ($11.99 from $19.99 until 1/29)
That's all for today's SwitchArcade Round-Up. There are a number of new games hitting tomorrow, so you can look forward to write-ups of those along with a mini-review of Sphinx and the Cursed Mummy. We'll also have whatever news and sales crop up in the next day, so make sure to swing back around and check it out. As always, thanks for reading!