Each and every day new mobile games are hitting the App Store, and so each week we put together a big old list of all the best new releases of the past seven days. Back in the day the App Store would showcase the same games for a week, and then refresh those features each Thursday. Because of that developers got into the habit of releasing their games throughout Wednesday or very early Thursday in order to hopefully get one of those coveted features spots. Nowadays the App Store refreshes constantly, so the need for everyone to release all on the same day has diminished. Still, we've kept our weekly Wednesday night format as for years that's the time people knew to check TouchArcade for the list of new games. And so without further ado please check out the full list of this week's new games below, and let us know in the comments section which games you'll be picking up!
---
A Thief's Journey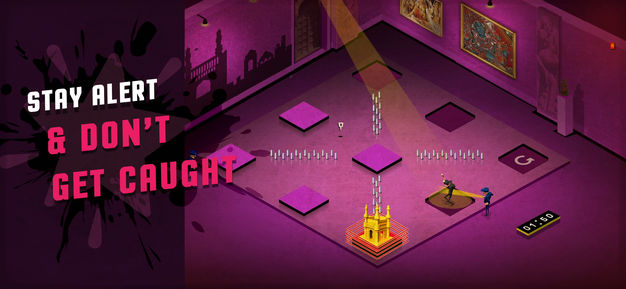 iTunes Description
Welcome to "A Thief's Journey" , a simple puzzle game which is set in a relaxed environment of a museum room filled with guards , searchlights , spikes and lasers against a backdrop of soothing calm music where all you have to do is tip toe around the floor and find your way to steal the prize. Relaxing isn't it ??

The game consists of various puzzle elements like collecting keys , activating/deactivating tiles , floor traps and restricted entry and exit to various bases. All of this fun is packed in 40+ levels of simple puzzle solving fun where we guarantee only one thing : you can't avoid being caught !
Forum Thread: A Thief's Journey (by VRPlaying Games)
---
Alien Shooter 2 – The Legend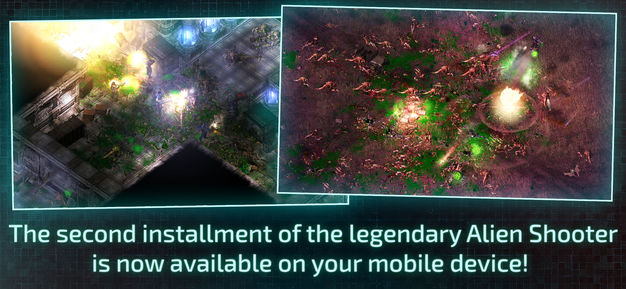 iTunes Description
The second installment of the legendary Alien Shooter is now available on your iPhone and iPad for free! Try and you will be pulled into the heat of explosive action, along with millions of players all around the world! This gameplay has united almost all installments of the series. You are to unravel the mystery from the very beginning – the emergence of monsters inside the MAGMA corporation's secret base and join in a world-wide battle for the survival of mankind.

With the help of long-familiar characters – General Baker, engineer Nicholas, a genius professor and, of course, Kate Lia – our hero's companion over the years.
Forum Thread: Alien Shooter 2 – The Legend (by Sigma Team)
---
Balloon Tilt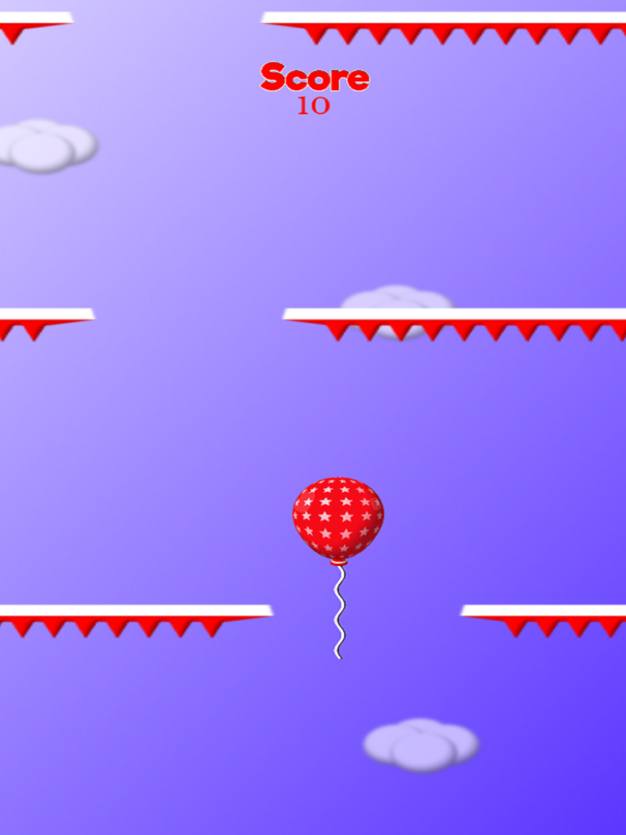 iTunes Description
Tilt your device to maneuver the balloon through the gaps and don't let the balloon POP!
Forum Thread: Balloon Tilt (by Anthony Hindle)
---
Berbo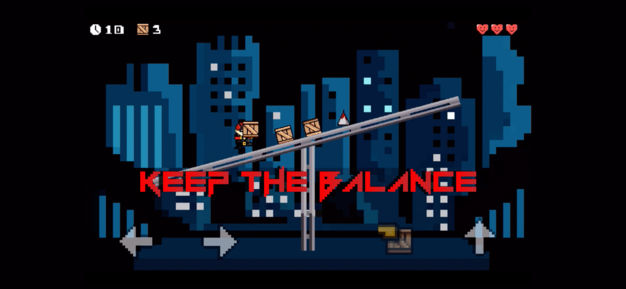 iTunes Description
Bombs and boxes are coming! Meet Berbo loathing his own city so much cannot stand someone else destroying it. Don't touch the spikes, don't drop the boxes and most importantly don't fall yourself. Use the bombs wisely to keep the balance with weights of objects while running away from spikes. Make combos exploding many boxes at once and be prepared for more boxes, more spikes and less bombs to explode them as you level up.
Forum Thread: Berbo (by Kaliba)
---
Bit Ballers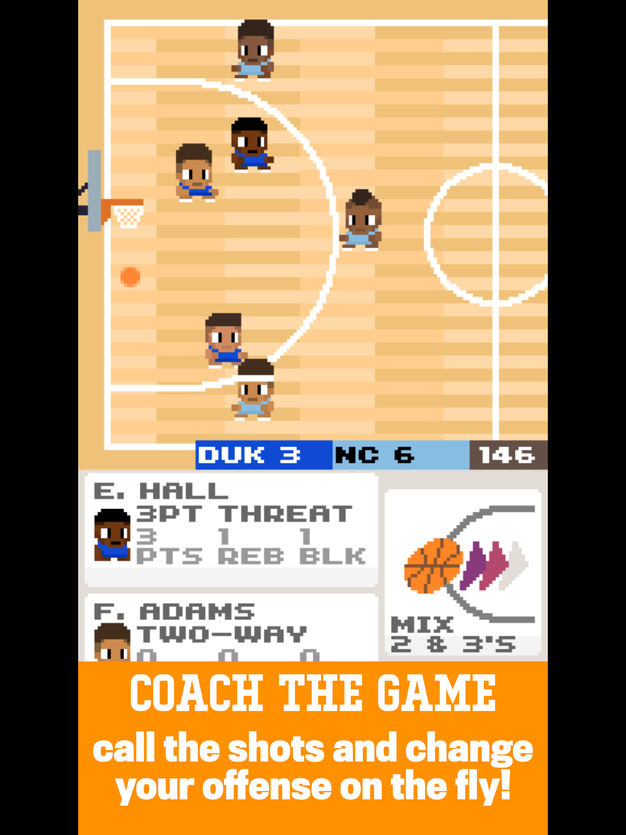 iTunes Description
They say ball don't lie… neither do I. This is the best college hoops game on the App Store! bit ballers is a perfect blend of arcade basketball gameplay and nuanced coaching strategy.

Coach your team to victory in each rapid-fire game as you call the shots and tweak your setups! Then make the right decisions behind the scenes by recruiting, scouting, and coaching your way to a ring!

Featuring beats by CashMoneyAP (Migos, Young Thug, Chief Keef) so you can ball in style! If you want to cut down the nets, you'll have to prove it on and off the court…
Forum Thread: bit ballers (by Christopher Dixon)
---
BLASK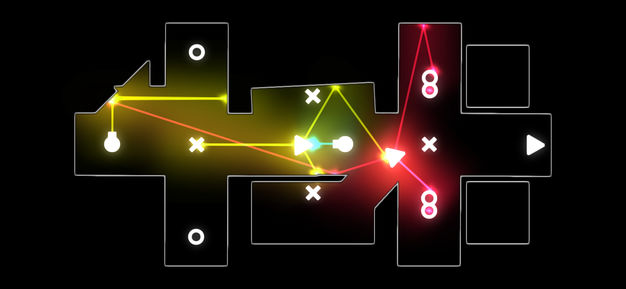 iTunes Description
BLASK is a unique puzzle game where you control the environment in order to hit all the goal markers with lasers. Each shape acts as a room made of mirrors. By combining and rotating each shape, a player can control where the laser beam points.
Forum Thread: BLASK (by SmallBigSquare)
---
Dash Your Way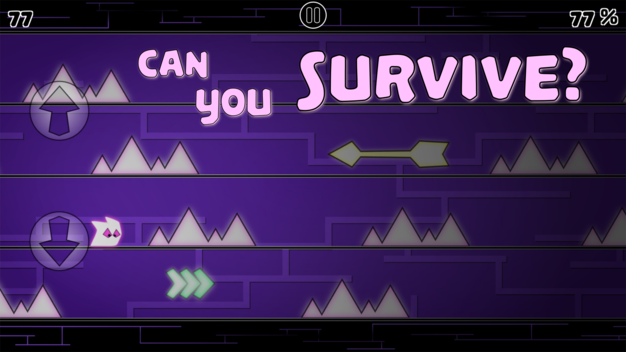 iTunes Description
Run, Dash, Jump and Teleport!
Till you reach the last Resort!

Help this Tiny Invader!
Dash and Jump through the
dangers of this action platformer.
Forum Thread: Dash Your Way (by Solid Forged Games)
---
Forged Fantasy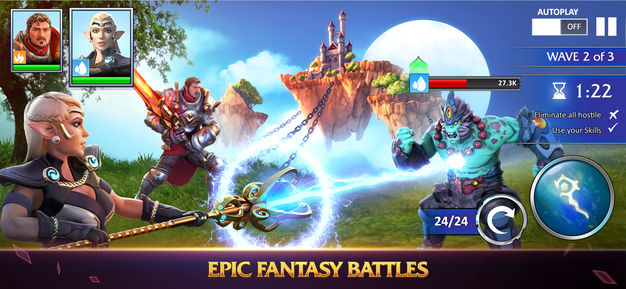 iTunes Description
Forge your Epic Team of Heroes!
The Newest in Action RPG Fantasy Games!

Collect Dozens of Heroes, Adventure through Fantastic Worlds and Topple the Darkness that Threatens the Realm!
Forum Thread: Forged Fantasy (by Hothead Games)
---
Furiends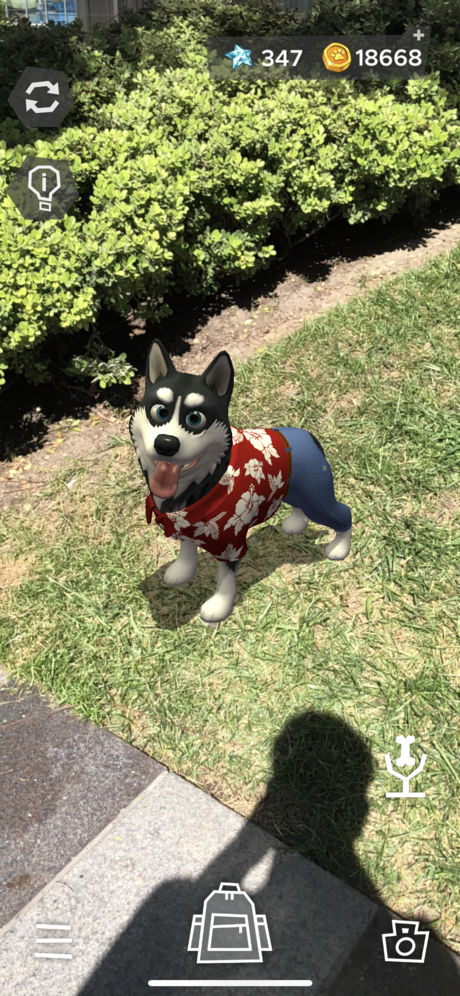 iTunes Description
Ready to meet your new best furiend? Adopt your very own Augmented Reality dog in Furiends!

These dogs need homes and loving owners to take care of them. It's up to you to play, feed, walk, and clean up after your dog.

Bring your dog with you wherever you go! With the latest Augmented Reality technology, you'll never need to worry about leaving that sad face home alone again.
Forum Thread: Furiends (by Blue Goji)
---
Galaxy Stack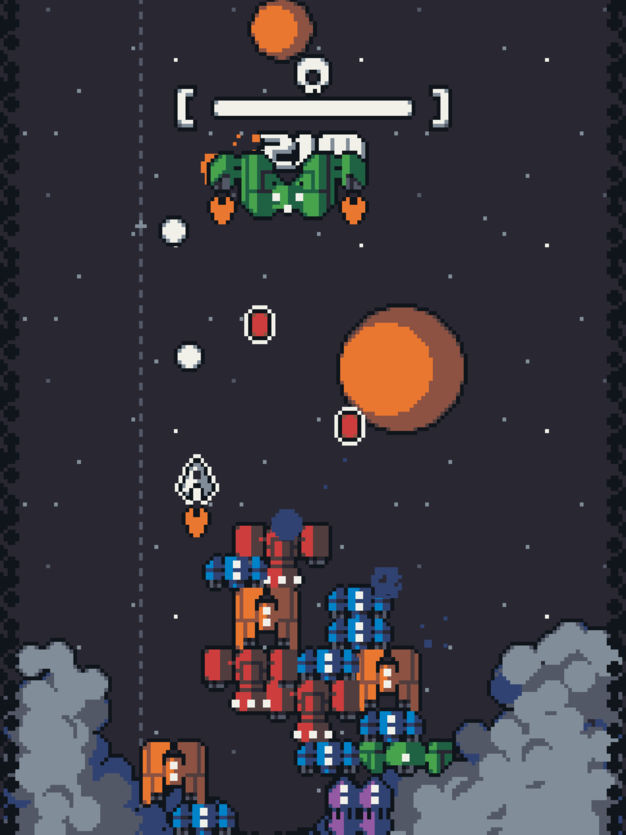 iTunes Description
Aliens are descending from the skies! Leave them a message by building fearsome towers out of the wreckage of their ships!

-A unique blend of a shmup and a block stacking game
-5 different ships to pilot with varied weapon systems
-Increasingly difficult waves of enemies
-Incredibly improbable physics
-4 bullet-spewing bosses
Forum Thread: Galaxy Stack (by Retrosaur/Crescent Moon)
---
Hang Line: Mountain Climber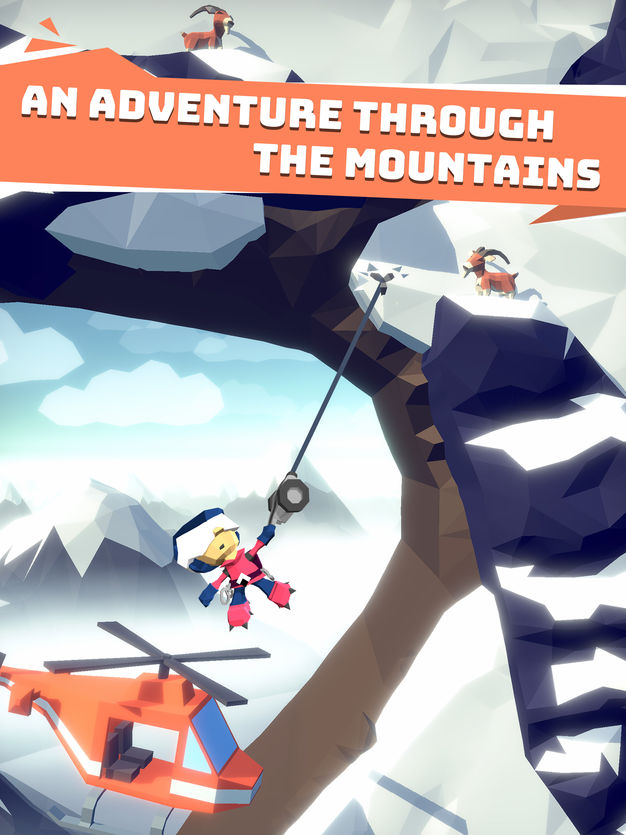 iTunes Description
Can you swing your way with a grappling hook it to the top of the mountain?! In a perilous environment, disaster can strike at any given moment…
BE THE HERO you were meant to be – armed with your trusty grappling hook, RISK IT ALL for mission glory and triumph as you search for and rescue stranded survivors, from researchers to royalty.
LEAP and GRAPPLE over treacherous terrain – DODGE falling boulders, ice, and molten lava, and ESCAPE from the clutches – and fangs – of dangerous wild beasts like mountain lions and billy goats.
Forum Thread: Hang Line: Mountain Climber (by Yodo1 Games)
---
Homerun Clash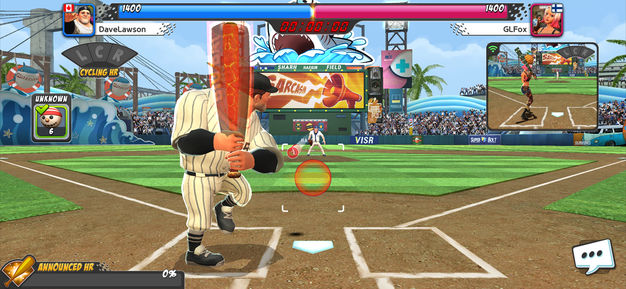 iTunes Description
The Homerun Clash festive competition is held for the world top sluggers.
Various players from different background gathered in one place to win trophies and massive rewards.
Join the most thrilling match in superb stadiums designed only for a home run derby!
Forum Thread: Homerun Clash (by HAEGIN)
---
Idol Shooter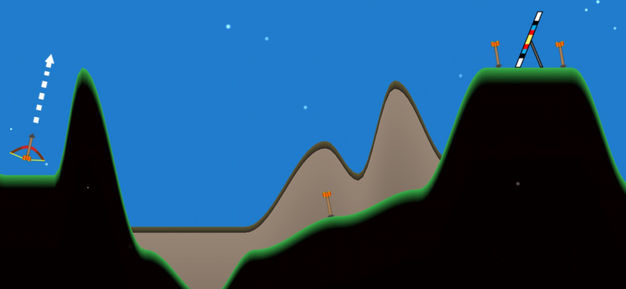 iTunes Description
Idol Shooter is an archery game that shoots arrows towards fixed or moving targets.
Gameplay can be done by tapping the screen and then releasing it.
Idol Shooter provides a variety of backgrounds and targets with endless gameplay.
And this will bring you joy for a long time.
Forum Thread: Idol Shooter (by Mpeople)
---
Look Over the Edge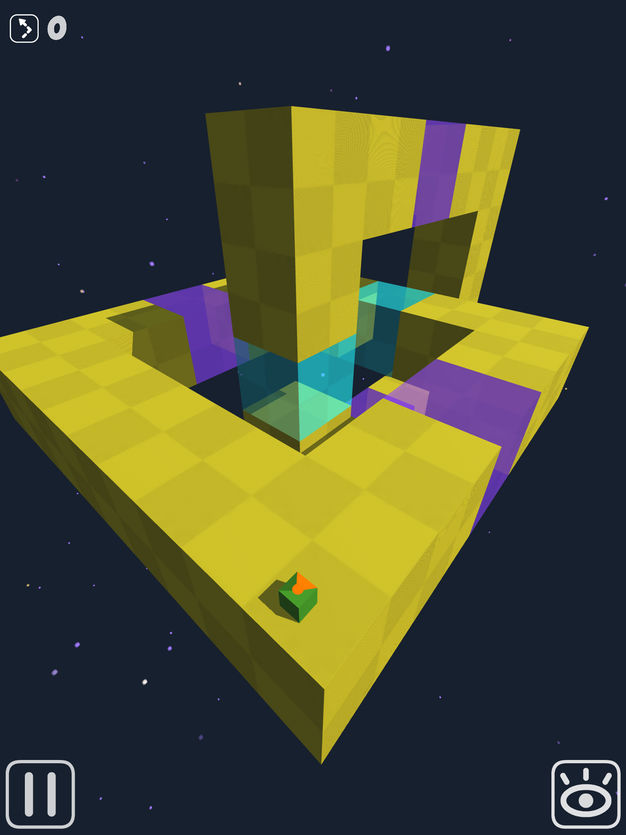 iTunes Description
Meet the game "Look over the Edge"
It's an original, innovative, polished 3D puzzle game with a lots of hand-crafting levels.

Your main target is to find a way home. It sounds simply but in fact you'll discover it's really hard because you have to play and solve level puzzles in a full 3D world with many elements which ones of them help you get home and other not.
Forum Thread: Look over the Edge (by Qaibo Games)
---
Lootbox RPG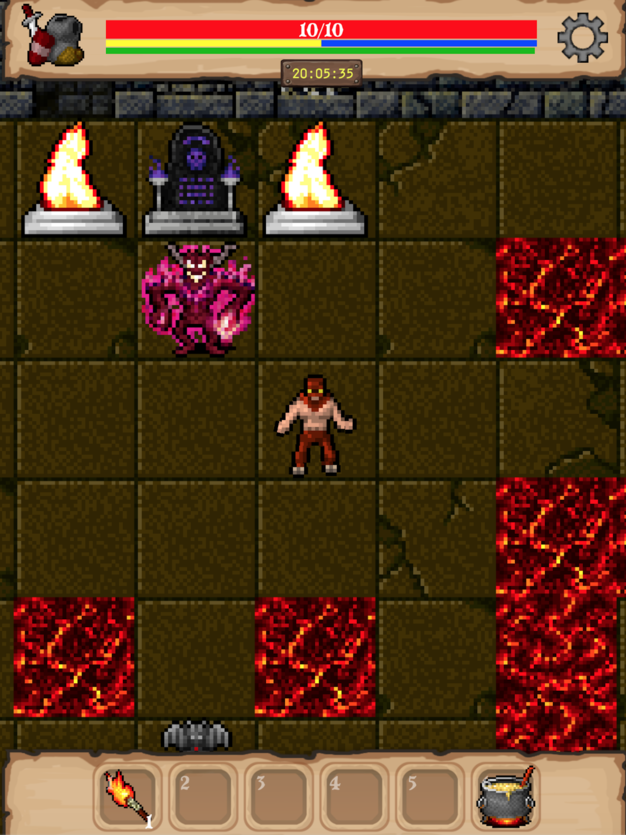 iTunes Description
Lootbox is a nice little dungeon crawler that will take you directly to hell. Being one of His Great Unholinesses sons, you are about to set on a quest that will lead you to various places until you finally have the chance to help your father defend the realm against its enemies. If you want it or not. So, do as you are commanded, naughty brat.
Forum Thread: Lootbox RPG (by Mario J. Gaida)
---
Next Sword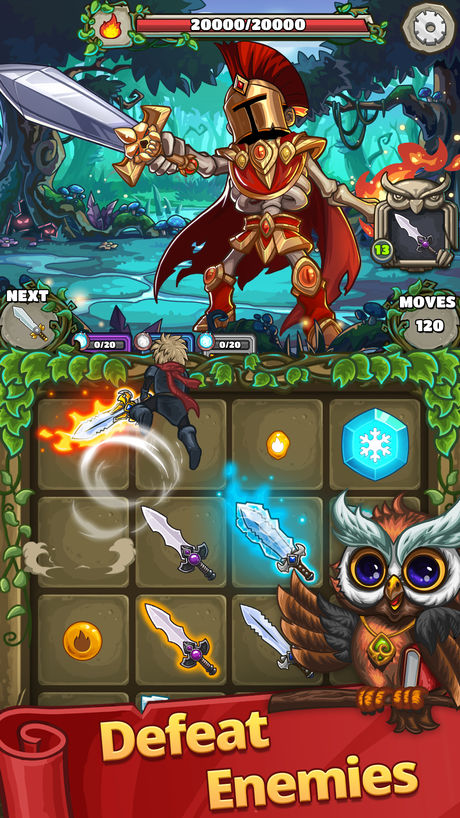 iTunes Description
《Next Sword》is a game using swipe gesture to combine objects and passing stage through battles. There are 4 types of object: Hero, Sword, Ice, and Fire in the battle. The two of objects at the same type will craft a higher level object. Let hero use the most powerful IceSword and FireSword to defeat monsters!
Forum Thread: Next Sword (by JimmyHo)
---
Rangers of Oblivion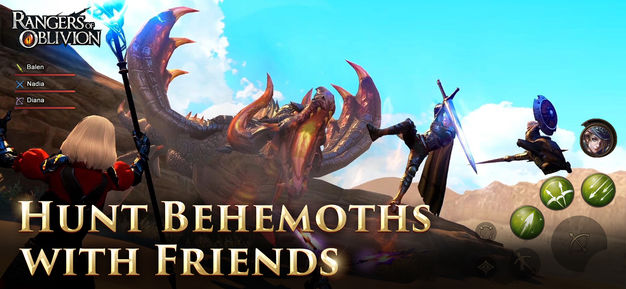 iTunes Description
Become a legendary monster hunting Ranger in the MMORPG Rangers of Oblivion!

We Rangers walk on the fringes of humanity;
Defending this illusion we call paradise.
Monsters roam the land, foretelling the end of days;
As factions bicker to no end, a great evil conspires in shadows;
A hero is called upon, to save the Land of Malheim.

Hunt down the monsters that plague this once-peaceful land and eradicate the corruption.
Forum Thread: Rangers of Oblivion (by YOUZU GAMES)
---
Rise On Top: Ball Jump Game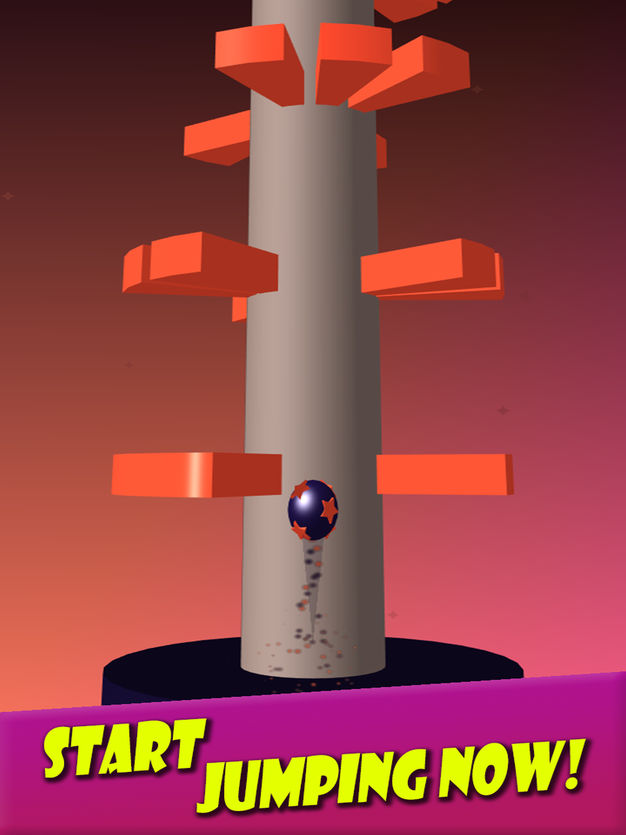 iTunes Description
Exciting adventure of the color ball jumping up, rising up on the top of the helix tower. The color ball game with an easy to learn one-tap controls, rich colors and graphics, addictive gameplay, with no aggressive ads!

You just jump, jump! and jump up to rise up your game ball up, higher and higher to the top of the helix tower to get a fun and relax before the next tower and amazing ball jumps! The ball game is fun for everyone. So don't miss it, try it right now… jump, jump!, jump up to rise up to the top of helix tower and get a fun! 🙂
Forum Thread: Rise On Top : Ball Jump Game (by Warlock Studio)
---
Sheeping Around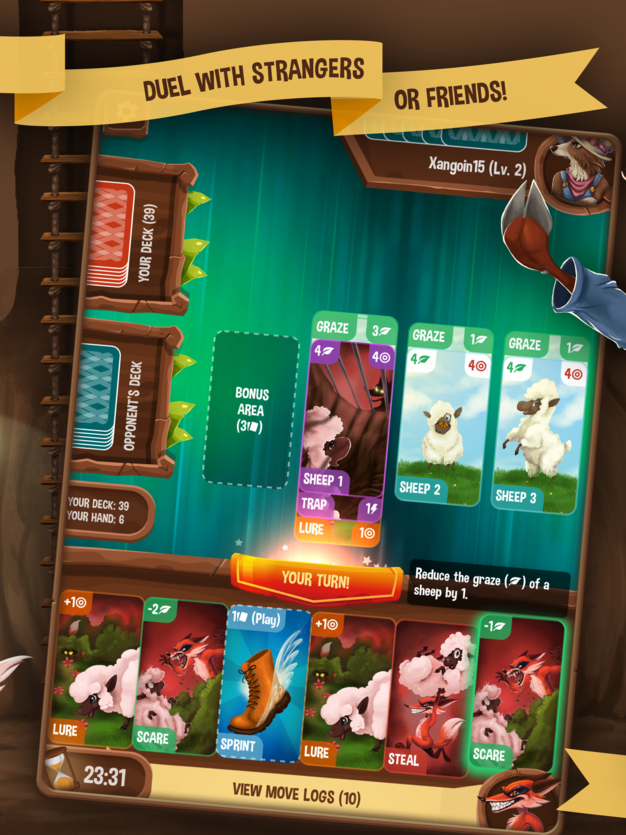 iTunes Description
The pastures are green and the day is warm. Shepherd Hazel Woof is grazing her sheep peacefully. What could go wrong on this bright sunny day? Little does she know, her sheep could be ambushed at any moment. Poacher Alex Fox has been luring her sheep to traps he's made. Fortunately for Hazel, Alex gets spotted and she can now take action. Will she be able to defend her sheep or will Alex steal them away?

The fate of the sheep is up to you to decide. Take control of either of the two characters and prepare for a shepherding duel with your opponent.
Forum Thread: Sheeping Around (by Fleon Labs)
---
Space LLC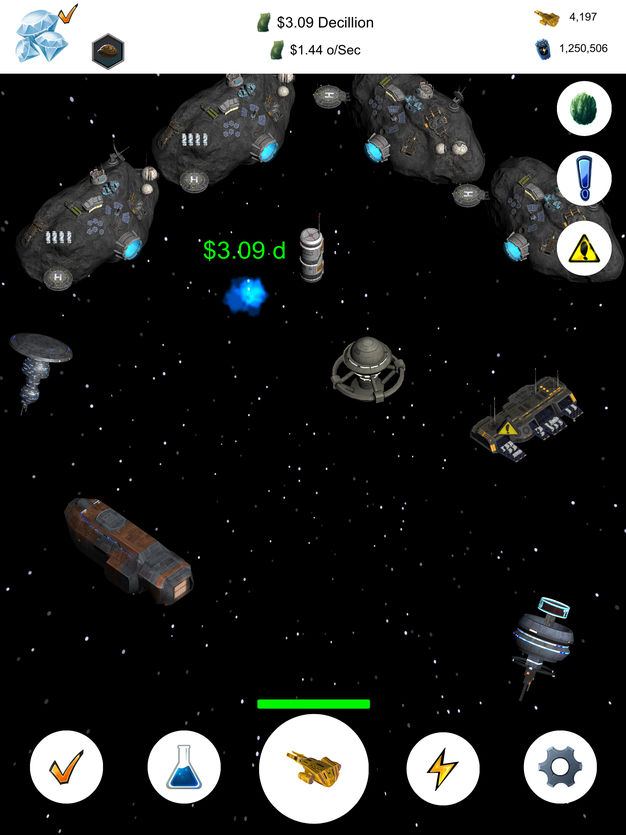 iTunes Description
Space LLC the asteroid mining game that's easy to learn and provides hours of fun! Build miners, grow your mining colonies, research new upgrades, level up to unlock new minerals, discovery rare pets and earn space badges! Do you have what it takes to build a space mining empire?
Forum Thread: Space LLC (by adaptive mobile development)
---
Tap! Captain Star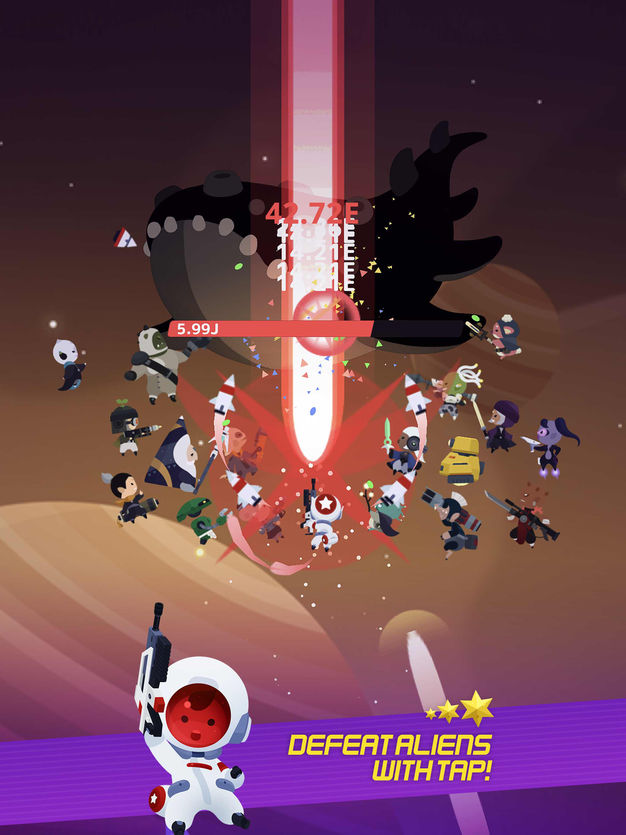 iTunes Description


From the far ends of the universe, emerge forms of darkness.
While the whole universe falls into fear and despair, a young hero rises from Earth. His name is Captain Star!



Take Captain Star and his crew to explore constellations and restore peace in the whole universe.
Forum Thread: Tap! Captain Star (by NANOO COMPANY)
---
Word Puzzle Hero: Brain Games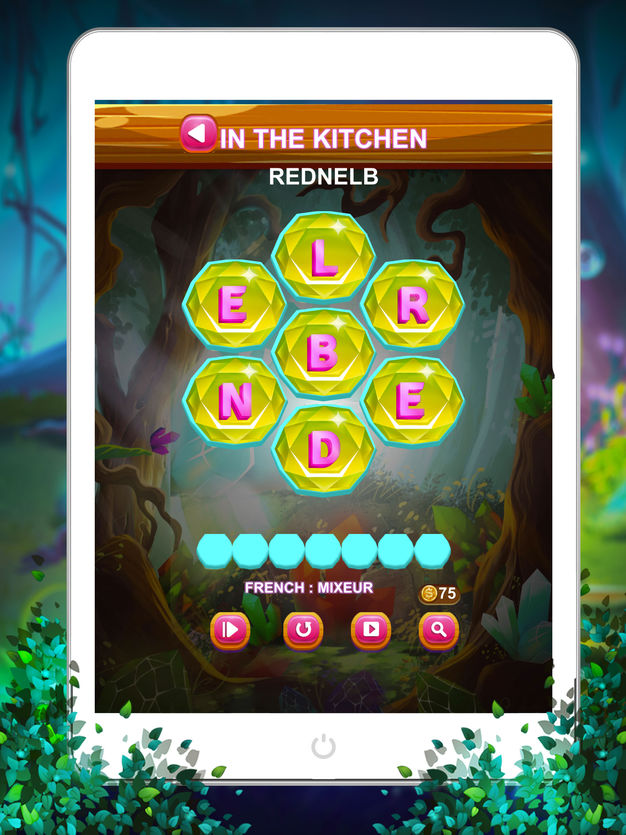 iTunes Description
Word Puzzle Hero is a game for brain training designed to train your brain and learn new words in Word Connect answers, all while having a great time with Free Word Games. Simply connect letters in the level to finish a word, and fill all search words into crossword blank to complete the level in Word Puzzle Hero.
This is a perfect word games for Word Connect fans! Word Puzzle Hero is easy to download, and get ready to make the Words from distributed alphabets in this brain puzzle game! Play the game now, you will find it so addictive and just can't put your phone down while playing this free word puzzle hero game. Word Puzzle Hero is a free linking word game.
Forum Thread: Word Puzzle Hero: Brain Games (by Legendary Baobab Studios)
---