Old School RuneScape (Free) from Jagex has seen quite the success on mobile platforms after its launch late last year. While the current new on RuneScape is in beta testing for mobile, Old School RuneScape is for players to experience the game as it was in 2007 with some modern fatures. Today, Jagex hits a milestone with its first multiplatform update for Old School RuneScape.
This update adds the Kebos Lowlands region. This region has the multi headed hydra monster in addition to a new slayer dungeon, new farming guild, new novice quests, and new rewards. This release expands the game's continent and is the first big expansion for the game in general since 2013. When it comes to mobile ports, I love it when developers actually make it so the mobile version plays alongside the PC or console versions of a game. In this case, you can continue playing on your phone.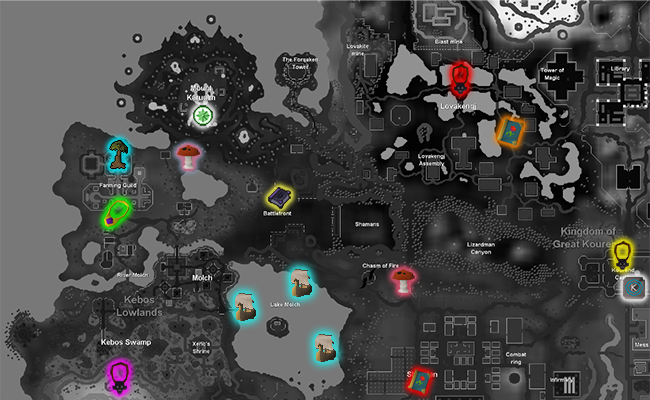 Old School RuneScape's sixth birthday is coming soon and now is a good time to get in and play this classic. Read our review of the iOS version. We liked it enough to have it as a Game of the Year candidate. If you're completely new to the universe, check out these video tutorials for it.