The idea behind the TouchArcade Game of the Week is that every Friday afternoon we post the one game that came out this week that we think is worth giving a special nod to. Now, before anyone goes over-thinking this, it doesn't necessarily mean our Game of the Week pick is the highest scoring game in a review, the game with the best graphics, or really any other quantifiable "best" thing. Instead, it's more just us picking out the single game out of the week's releases that we think is the most noteworthy, surprising, interesting, or really any other hard to describe quality that makes it worth having if you were just going to pick up one.
These picks might be controversial, and that's OK. If you disagree with what we've chosen, let's try to use the comments of these articles to have conversations about what game is your game of the week and why.
Without further ado…
Arcane Quest Legends
It's been weird around these parts the past couple of weeks due to Christmas and the iTunes freeze throwing off the normal flow of new releases. However, a few new games have trickled out over the past couple of weeks, and one in particular has really impressed the pants off of me. That game is Arcane Quest Legends (Free) from Nex Game Studios. If the name rings a bell, it's because the developer has already put out three games in the Arcane Quest series. They're turn-based strategy RPGs, and although I know they have quite a following of fans, that's just not a genre for me so I've never really given them the time of day. With Arcane Quest Legends though, the developer has decided to do a spinoff that's a full action RPG modeled after Diablo, which is much more up my alley.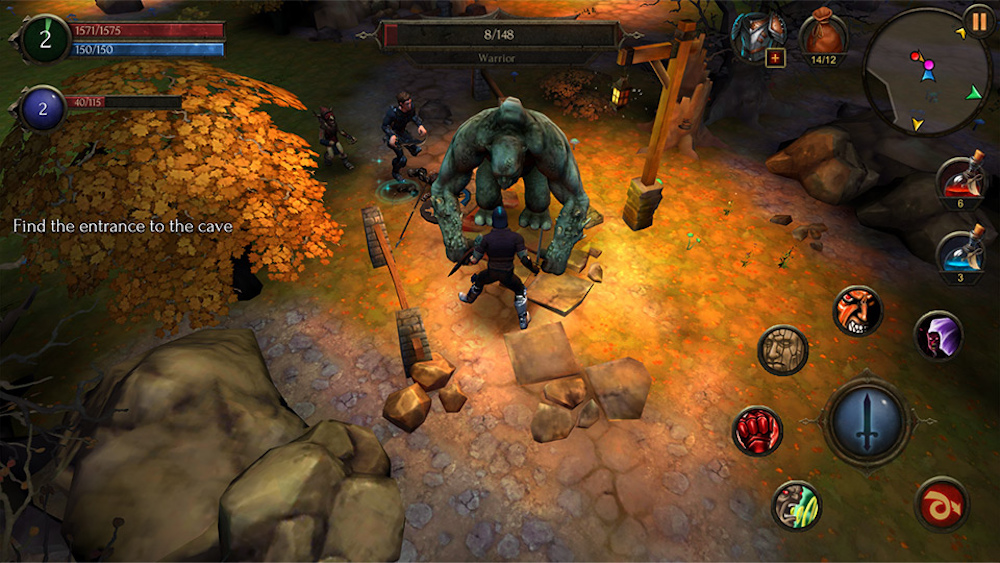 It's not hard to find a Diablo-like action RGP on mobile, there are literally dozens if not hundreds of them. The problem is that they're all so by the numbers they tend to just blend together, and their free to play nature turns them into bore fests. I can't tell you how many times I've downloaded one of these games and been totally blown away by the visuals, felt they played and controlled super well on the touchscreen, and had pretty much the best time ever for about 45 minutes to an hour before being bombarded with a screen full of every free to play thing imaginable and feeling so overwhelmed with all the in-game currencies and timers and loot boxes and what have you that I just stop playing right then and there.
This is right away a strong point for Arcane Quest Legends – It is blissfully devoid of clutter. That's not to say there's no depth or a good amount of loot, because there absolutely is. There's just not all the other crap tacked on. It's also thankfully not an arena-based game, and you'll actually traverse through interesting worlds making your way from location to location to complete the game's main quests, and you'll come across a variety of side quests that you can tackle along the way. All the while you'll be hacking and slashing away enemies, collecting tons of weaponry and armor, and learning new magical spells. This seriously is like a little pocket Diablo and it is freaking great.
You might be scared off by the free price tag of Arcane Quest Legends, but like I've said, this isn't your average generic free to play ARPG. The game is free with ads and comes with one entire Act to play through. A second and third Act are available as IAP with three additional Acts planned for future updates. There are also packs for in-game gold and arcane stones which you'll just earn through playing anyway. Any purchase will remove the game's ads, though an opt-in ad will remain for earning additional rewards upon completion of a quest. Basically there are a few free to play things to deal with but nowhere NEAR the amount in pretty much every other ARPG, and Arcane Quest Legends can easily become a premium game if you want it to be. It has a few rough edges and that indie feel, but man has it been a blast for me so far, so I'd definitely suggest giving it a download and trying it for yourself.