As announced a few days ago, Dragalia Lost (Free) has begun the New Year celebrations with a new Summon Showcase, a new Raid Event, and Party Packs. Barring the new events that are the focus of today's update in game alongside the Party Packs, the New Year Upgrade Events have begun. Read about them here. As with almost every update, the Dragalia Lost comic strip has also been updated. Today's update brings Dragalia Life #50 which you can read in the comic strip in game.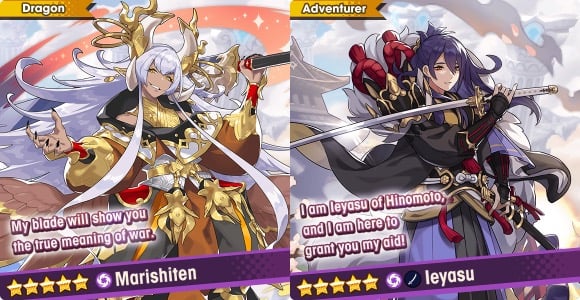 The Eastern Emissaries Summon Showcase is now live with an increased appearance for the event specific wyrmprints, dragons, and adventures. Two of them are pictured above. The New Year's Tidings: Fortune from Afar Raid Event is also now live. You can team up with up to 3 other players (16 adventurers in total) to take on the light element raid boss. The event ends around January 10th depending on your timezone. The New Year's Party Packs are available with better deals than the normal packs.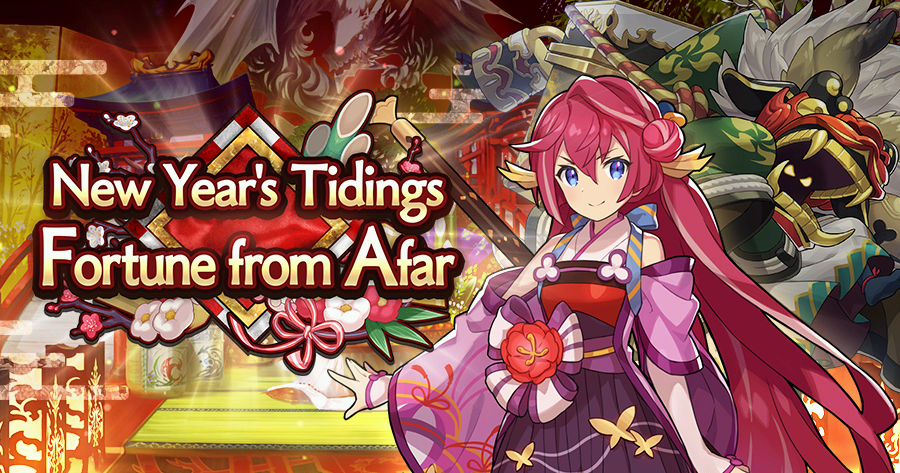 Dragalia Lost is free to play on iOS and Android Read our review of it here. Because I get asked about it each time on Twitter and here, there is still no news for more countries to be added to the supported countries list in game. If you still want to play it, you may as well make a USA iTunes account or sideload it on Android. Hopefully things change in 2019 but there has been no word on any addition of more countries as of now.