As we get closer to Christmas day, more games are going to start celebrating. In many cases, celebrations for the holidays begin early with various in game events and exclusive rewards themed after snow and winter. Pokemon Go (Free) is getting into the action from tomorrow (December 18th) with Delbird returning. Delibird is the Delivery Pokemon. The holiday celebrations begin with increased appearance rates for certain Pokemon and some Pokemon celebrating with some new gear.
Beginning tomorrow, Ice-type Pokemon will appear more frequently. This includes Sneasel, Swinub, Spheal, Snover, and Jynx. Pikachu gets festive with a new hat until January 2nd, 2019 as well. Smoochum, Azurill, and Munchlax will have a higher chance to hatch from 7 KM Eggs during this holiday event period. Trainers will be able to earn a free single-use Incubator each day by spinning a Photo Disc on a PokeStop until the end of the holiday event on January 2nd. There will also be multiple events for bonuses through the holiday season with a double Candy one from December 18th (tomorrow) until December 22nd and a double Catch Stardust one from December 22nd until December 26th. The last two will be a double XP one from December 26th until December 30th and one that has Incubators being twice as effective from December 30th until January 2nd.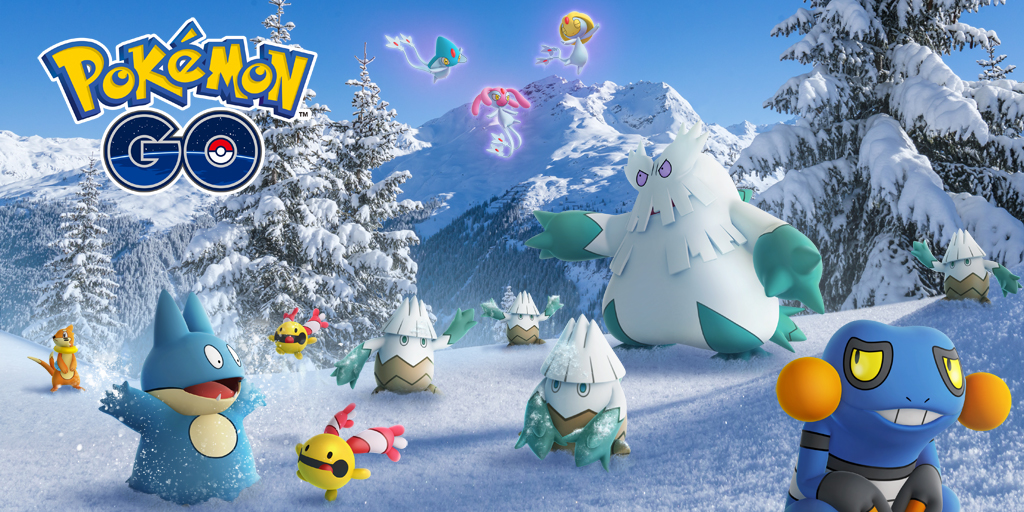 The Style shop will have Delibird themed items beginning tomorrow ranging from a themed sweater to themed gloves and boots. Now is a great time to get into (or back into) Pokemon GO with the new social content, trainer battles, and more that have been added in addition to the content you can unlock in the Switch games through Pokemon GO. Head over to our forum thread for more discussion around Pokémon GO.