Hello, gentle readers, and welcome to the SwitchArcade Round-Up for December 13th, 2018. It's the time of the week when new releases hit, and since I am dedicated to finding something to say about each and every one of them, we've got quite the work ahead of us. We've also got some awesome new sales to check out, but the news seems to be little light. So let's focus on some games you can buy right now for today, shall we?
News
Kemco's Got a Couple More Mobile RPG Ports Coming For Switch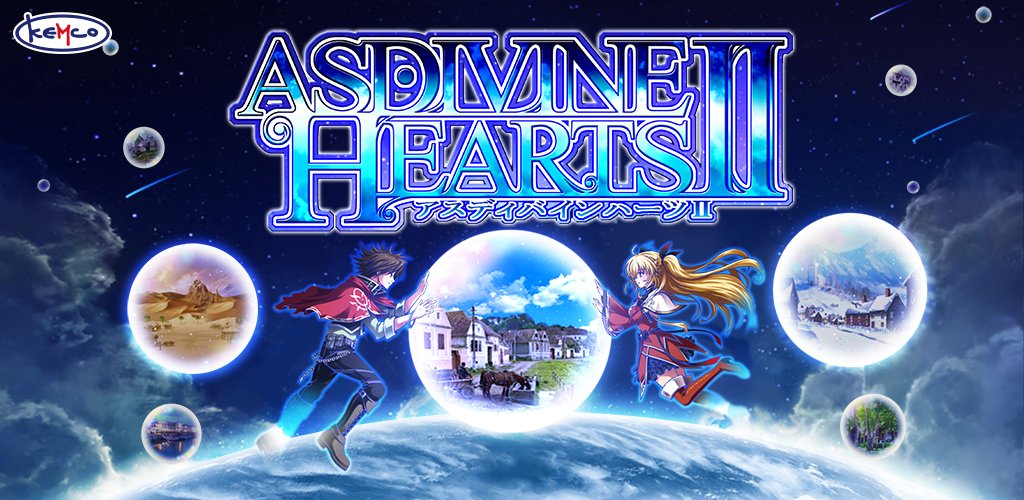 If you're keen on paying upwards of $10 for mediocre RPGs that you probably already bought fo $1 or less on your smartphone, Kemco's got a couple of treats coming your way. Both Asdivine Hearts 2 and Chronus Arc are coming to Switch soon. Well, there are definitely worse games in Kemco's catalog, but I still can't see bothering with stuff like this when there are so many genuinely great RPGs to play on Nintendo's platform.
'Monster Boy and the Cursed Kingdom' is Racking Up Some Decent Sales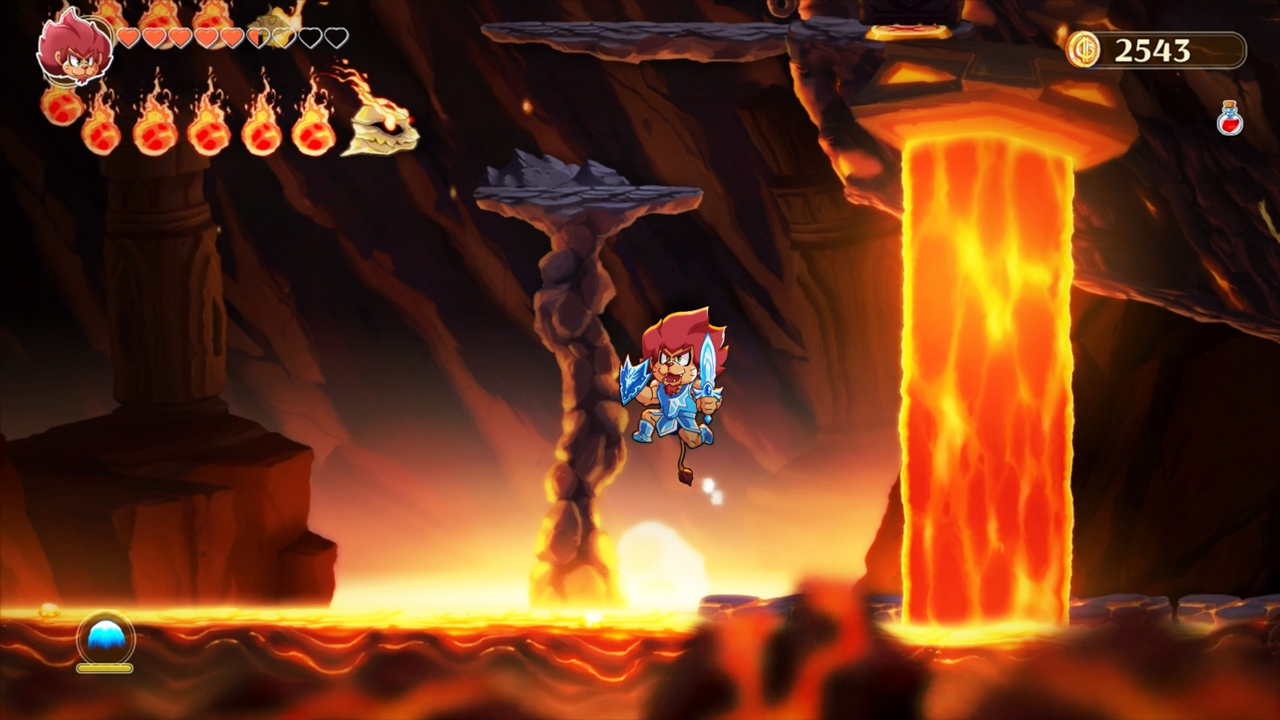 While I haven't had a chance to play this one yet, I've heard nothing but good things about FDG's Monster Boy and the Cursed Kingdom. It's a full-sized 15+ hour sequel to the classic Monster World games packed to the gills with quality gameplay and wonderful callbacks in equal measures. It also had just about the worst release date timing in the world, coming in a mere handful of hours before Super Smash Bros. Ultimate. In spite of that hurdle, the game is apparently off to a good start, selling upwards of 50,000 units already. According to FDG, the best-selling version is indeed the Switch version, so… keep it up? If you missed this, please check it out.
'The Escapists 2' Has a Holiday Update Full of Snow and Mirth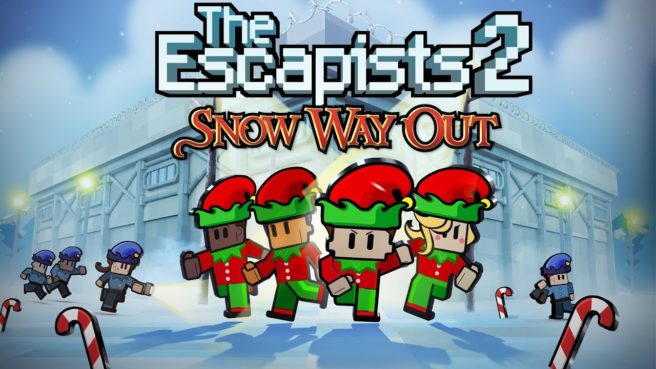 The Escapists is no stranger to seasonal updates, and it's not missing out this Christmas, either. In the free Snow Way Out update, players can look forward to a new seasonally-appropriate prison to escape from, four new festive jobs, new items that can be used to craft a new weapon called the Candy Pain, and some fresh new ways to escape. Free stuff is as Christmas as it gets, so you might as well jump in and enjoy.
New Releases
I'm going to start a new thing from this point on. While I will occasionally do more in-depth featured reviews, there just isn't time to cover everything. So instead, I'll be giving a special recommendation to certain games in the New Releases section. Just watch for the bold SwitchArcade Recommended! to see which games are the cream of the crop!
SEGA AGES Phantasy Star ($7.99)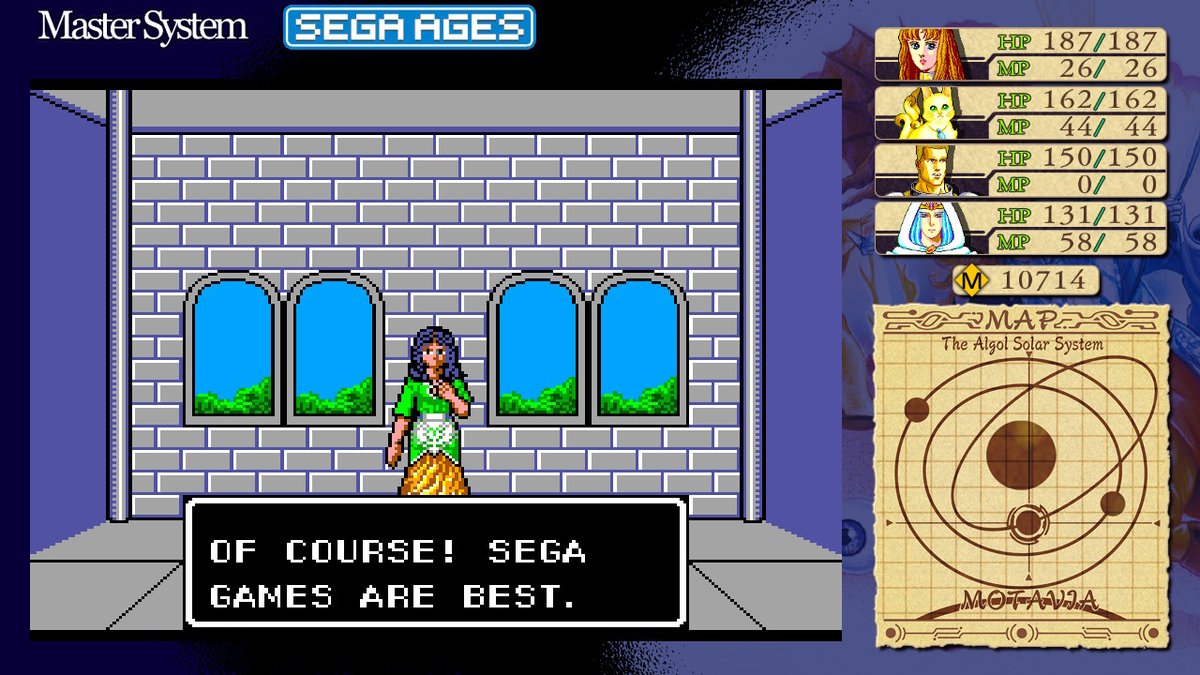 SwitchArcade Recommended!
M2 always does fine work with its ports of SEGA classics, but SEGA AGES Phantasy Star is one of the best yet. Take an ahead-of-its-time game that doesn't get nearly as much re-release love as its lesser sequel, add optional settings to make its 8-bit grind more palatable to modern audiences, throw in an auto-map for those who don't want to break out the graph paper, and include a wide variety of visual and audio settings, and you've got a genuine winner. I've played this version from start to finish and I could hardly put it down until it was done. Whether you're new to the series or just want to go back to an old favorite, this is a wonderful release that ought to be in any RPG fan's collection.
Starman ($8.99)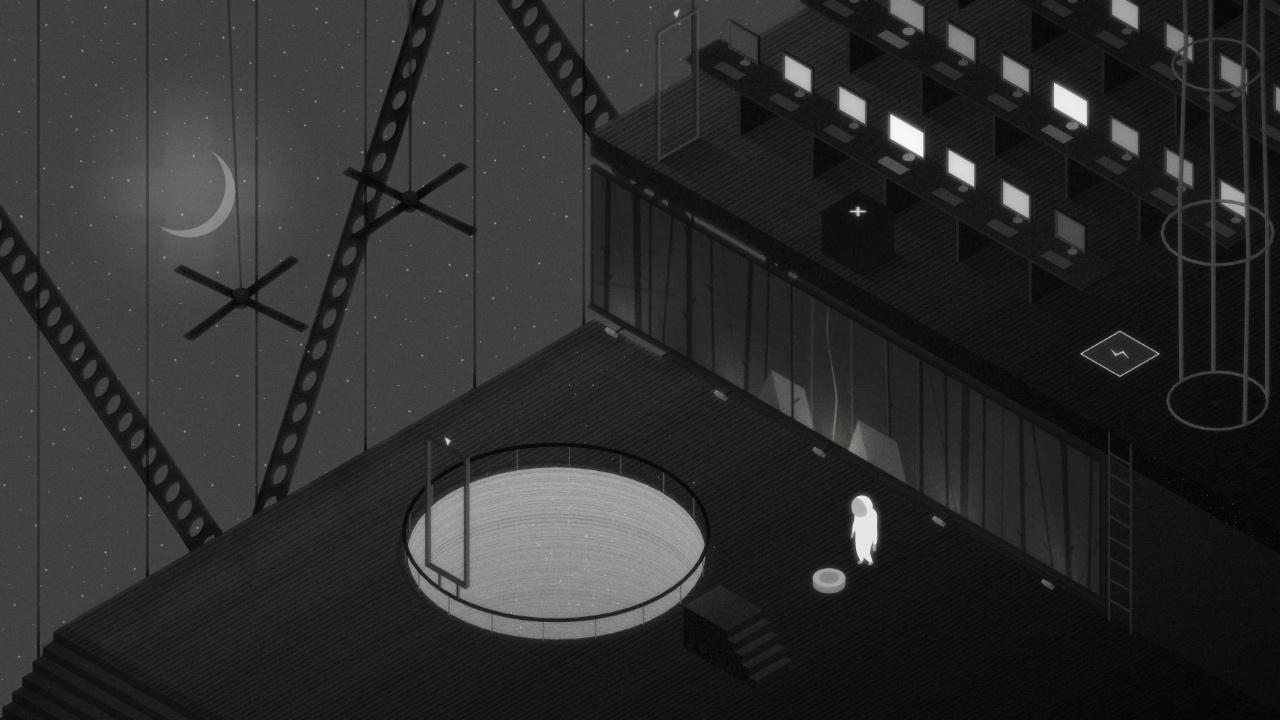 This Monument Valley-esque adventure game already released on mobile a while back. It has quite a nice atmosphere, and the response to the game was decent if not spectacular. It's a bit on the short side and the pace is really slow, but if you're in the right mood this might be something you could get into. It's an unquestionably gorgeous game from an artistic standpoint, but some of the puzzles can be irksome in the wrong way. Personally, I'm more inclined to enjoy this kind of experience on my phone, and it's cheaper there to boot. But to each their own, right?
RollerCoaster Tycoon Adventures ($49.99)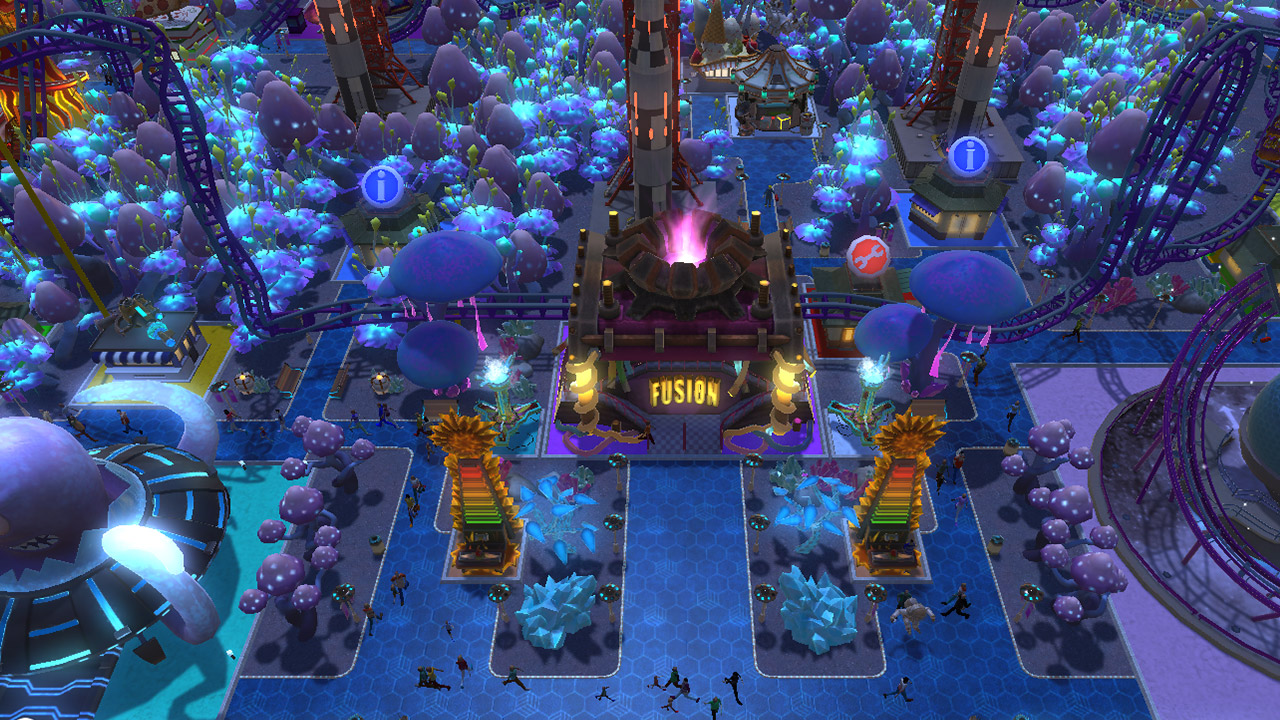 Ahh, what to do with this? So, you can get some of the flavor of proper RollerCoaster Tycoon with this game. But this version has its roots in mobile, and while the developers have done a good job of adapting it for the different market, it still ends up feeling a little less substantial than you might like when compared to the PC originals. It also suffers from some significant performance issues when your park gets big and complicated. I think a RollerCoaster Tycoon game could be great on the Switch, but this isn't quite the level that people are probably looking for.
Oxyjet ($14.99)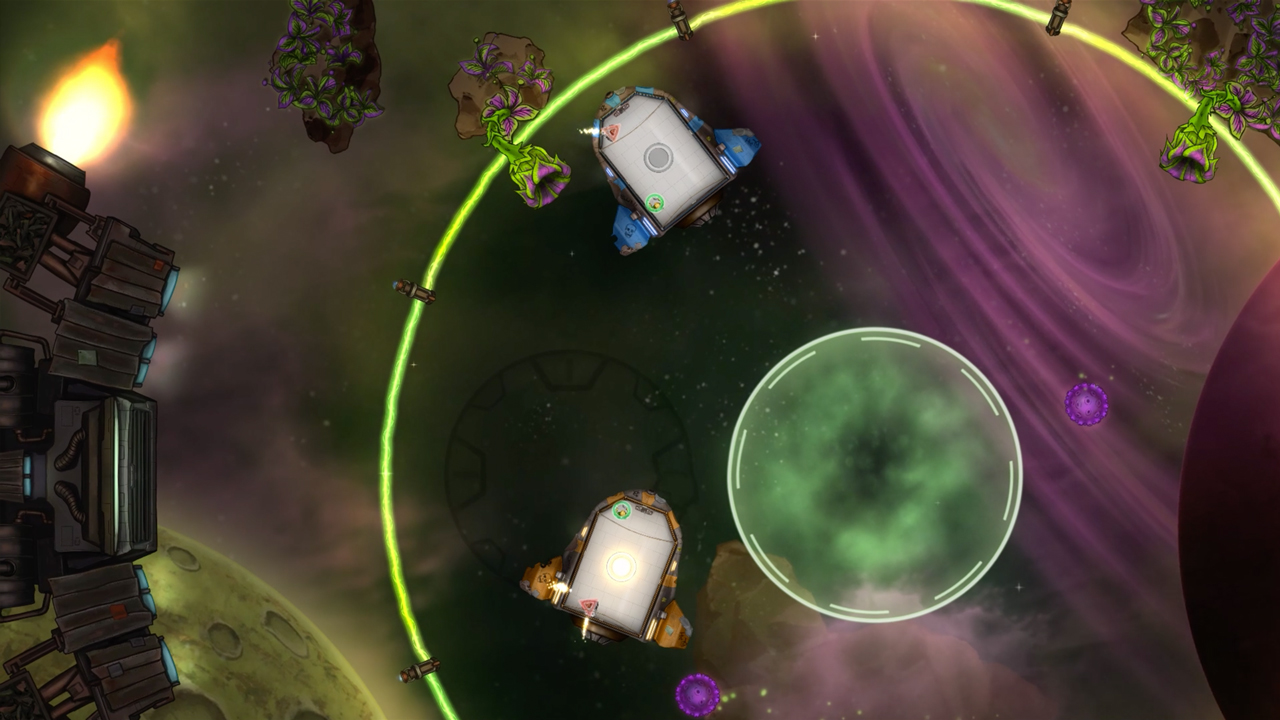 I haven't tried this one, so I can't vouch for its quality or lack thereof. It's described as a sort of spaceship sumo fight where you have to battle against another ship for oxygen. You control a crew member inside your ship, and you have to move around by cutting holes in your ship and sealing them up. The aim is to enter and stay inside the oxygen bubble, but you'll be rubbing shoulders with an opponent who will be trying to bump you out. The shop description seems to sell this as a couch co-op experience first and foremost, but stresses that you can play alone if you like. It's a neat idea and it looks okay, but I could go either way on this at that price.
Omensight: Definitive Edition ($19.99)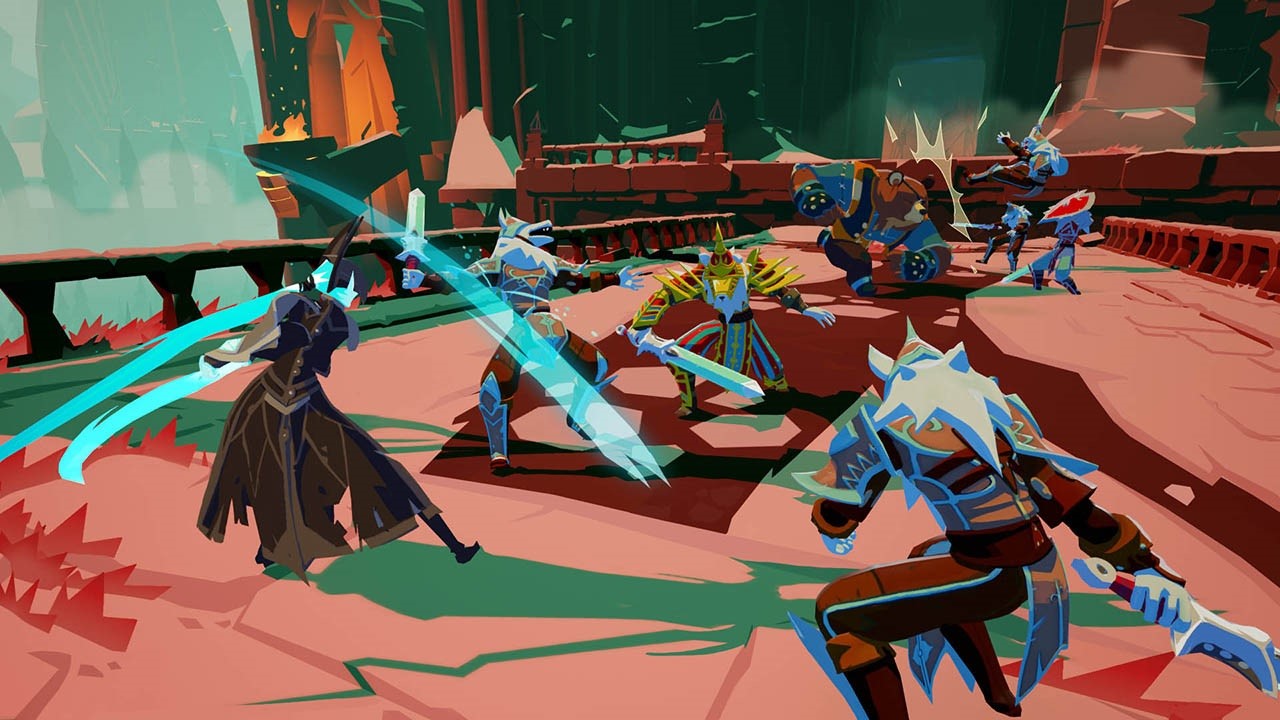 This looker is a follow-up to Stories: The Path of Destinies, and by most accounts it's a better game all-around. This is an action game with a bit of style to it, but the gameplay mostly comes down to slicing up enemies as fast as you can to build up energy that you can use for special attacks, then repeating the process til the game is done or you get bored, whichever comes first. Nothing to bang pots over, but if you need an action fix this might suit you.
Knights of Pen & Paper 2 Deluxiest Edition (Standalone $12.99, Bundle $22.49)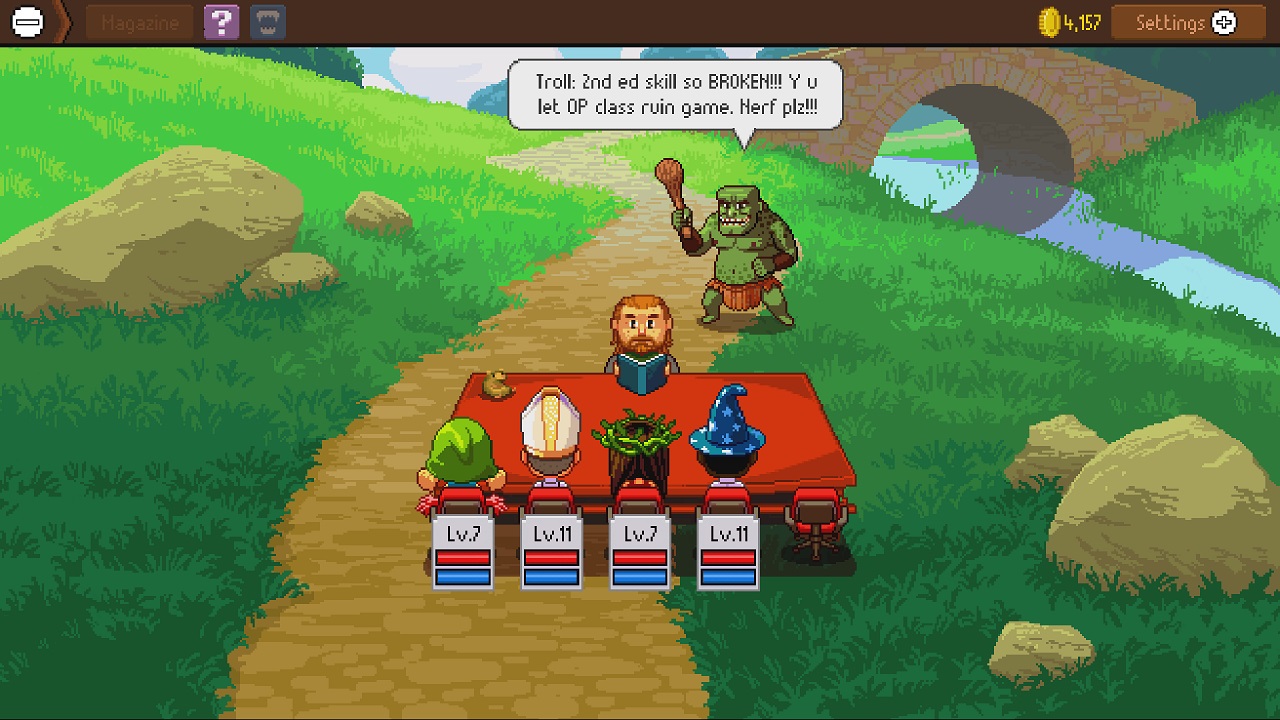 Mobile fans will remember this as a game that should have been a slam-dunk sequel that somehow went awry. A lot of that was because of it being tooled to generate extra money through IAPs, and some of it was down to plain old bugs. It was also perhaps a little too similar to the first game, lacking the freshness and charm it carried. Well, now we have a Deluxiest version that purports to fix most of those issues, and if that is indeed the case, then you should have a good time with this one. It's definitely more of the same, though, so if you burnt out on the original, this isn't going to pick you back up again. In a nice move, you can grab it in a bundle with the first game for a discounted price.
Hunter's Legacy: Purrfect Edition ($6.99)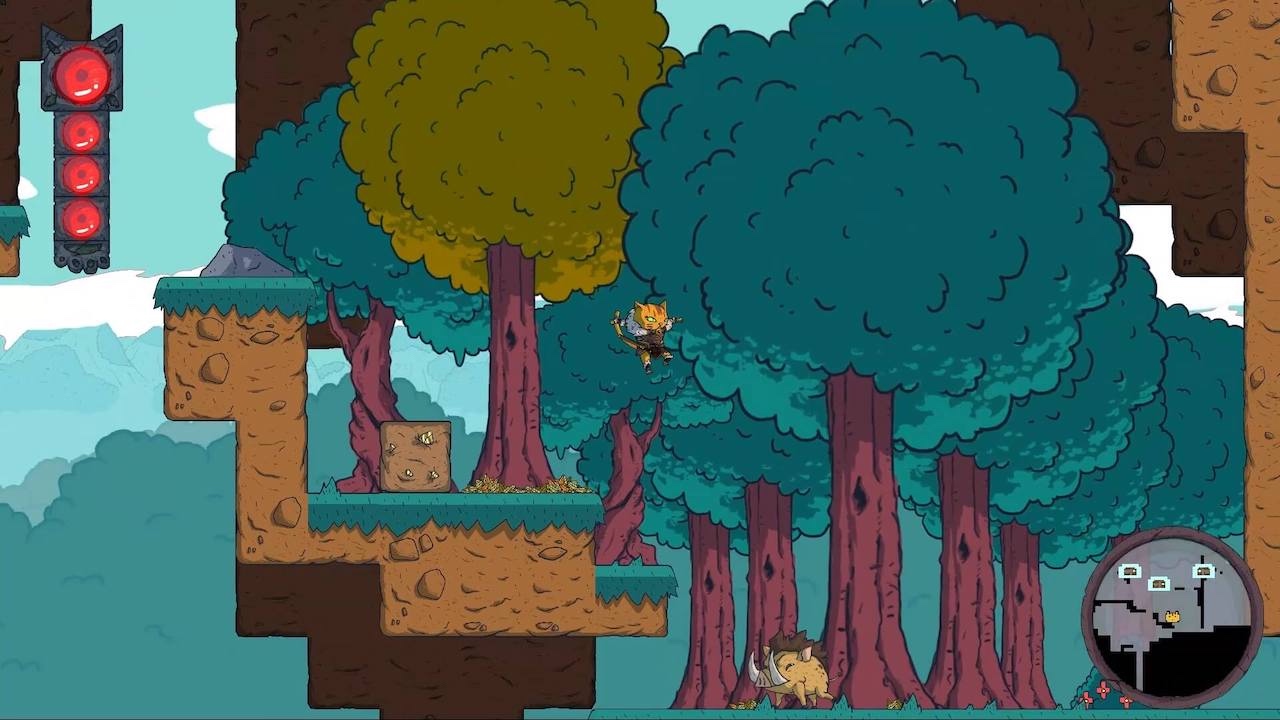 This is a very average take on the Metroidvania concept on pretty much the worst platform for an average Metroidvania to try to compete. It's not that it's bad, and that price is pretty nice, but I'm trying to imagine what a Switch owner who hasn't already got a ton of high-class games in this genre in their library looks like, and all I can picture is a dancing frog with a top hat and cane. The Purrfect Edition does add some nice quality-of-life features like a mini-map and improved melee combat, and the game certainly looks a little better than previous versions thanks to improved animations and such. There are worse ways to spend seven bucks on your Switch, I'd reckon, but definitely more exciting ways, too.
GRIS ($16.99)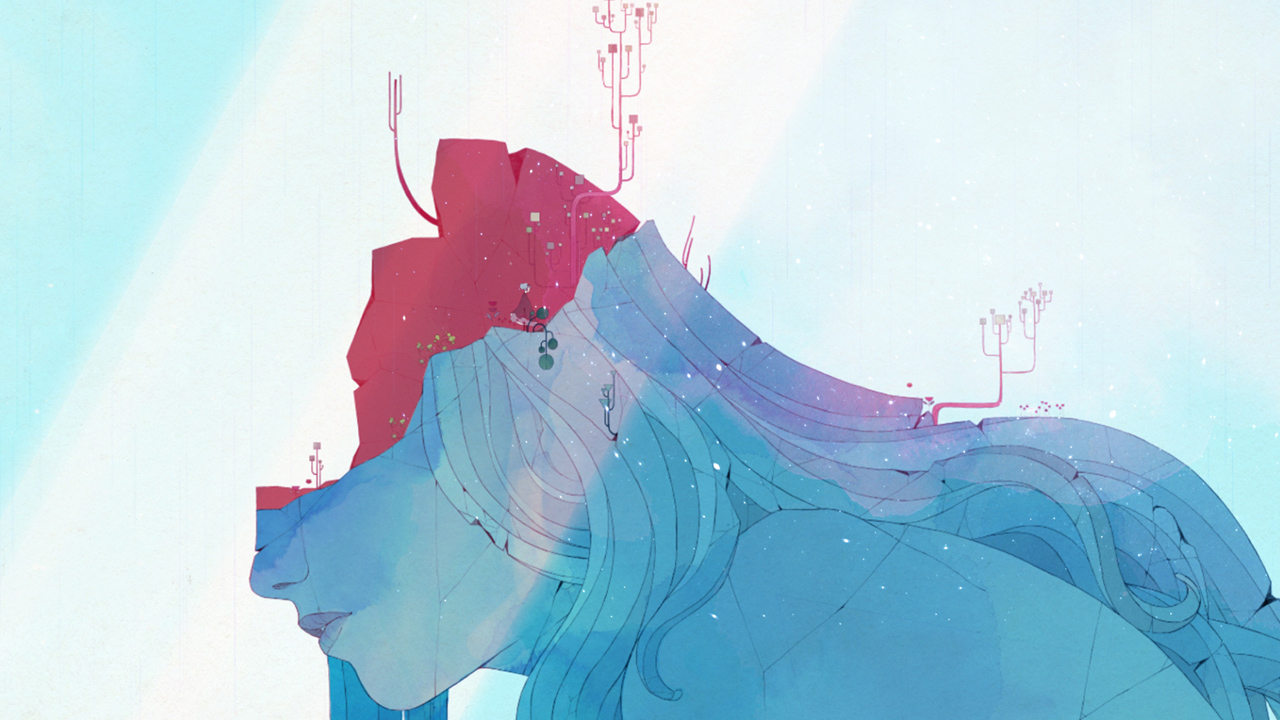 In my reviews of iOS games, I sometimes talk about "experience games" versus "mechanics games". Some games do a good job of providing satisfaction to both camps, while others lean more heavily in one direction. GRIS is an experience game, for sure. It is unquestionably lovely in its presentation, and it can be thought-provoking in a vague kind of way. But it's also relatively short and doesn't do a lot of interesting things mechanically, and some people will probably be turned off by just how vague its story-telling is. If you go goofy for a good "experience game" and don't mind the gameplay side of things being less ambitious, you'll probably like this a lot.
Blue Rider ($8.99)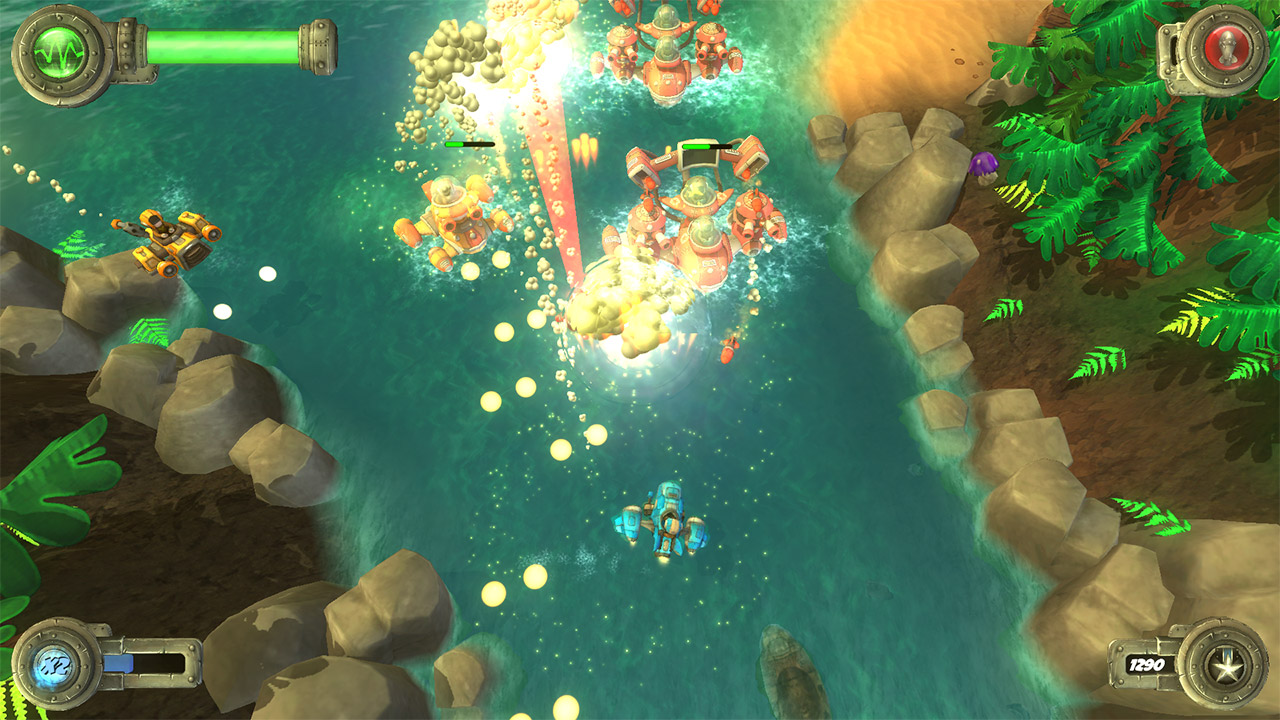 Here's another decent entry into a very crowded field. Blue Rider is a twin-stick shooter, and a rather straight-forward arcadey take on the concept. There are a lot of great games in this genre on the Switch, and even quite a number in the same sub-genre. Blue Rider is solid and the graphics are pleasingly vibrant, but it doesn't really do a lot to stand out from the pack. If you like chasing up high scores and you don't mind a somewhat rocky level of challenge in the true arcade tradition, you might want to give this a look. That's all I've got to say about that, I suppose.
Big Bash Boom ($29.99)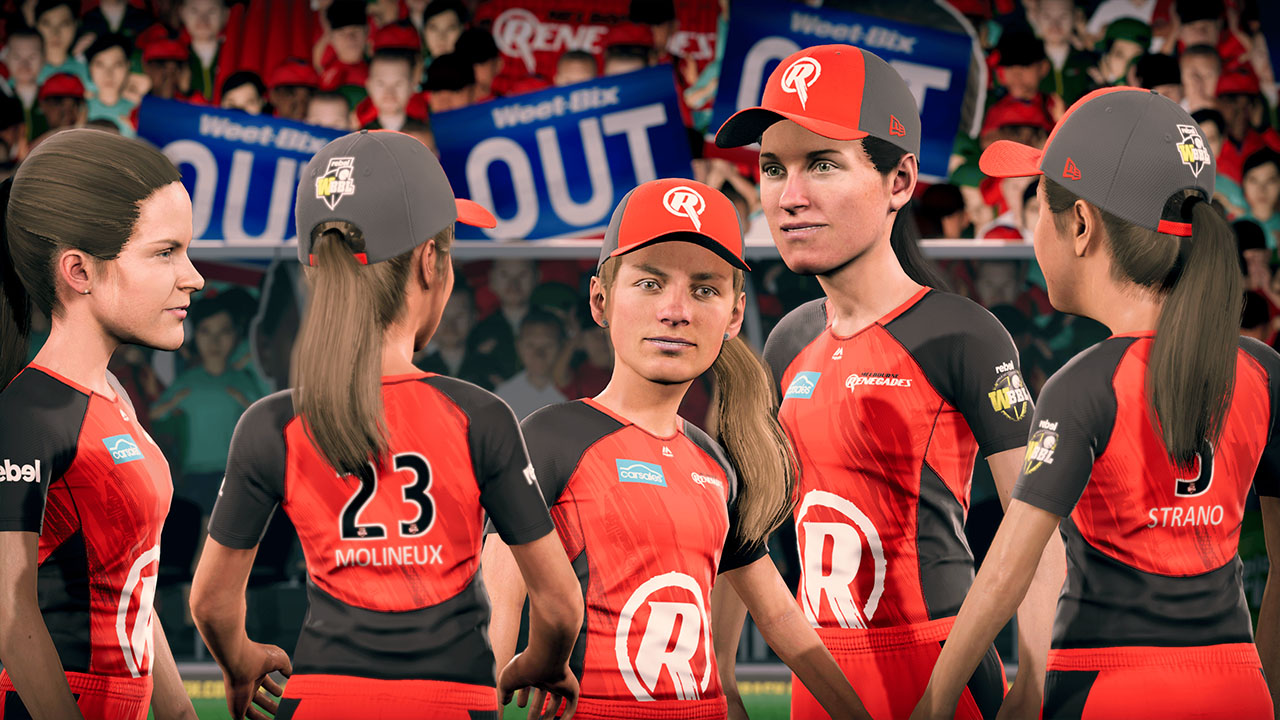 What… the… heck? I am going to be seeing those faces in my nightmares, friends. Eugh, talk about your uncanny valleys. Well, setting that aside, this is a cricket game from one of the only studios that puts out cricket games worldwide anymore, Big Ant Studios. But this isn't just any cricket game! No, this is over-the-top, NBA Street-style cricket. You've got full licensing here, which is probably why the developers went to such pain-staking detail to capture realistic visages for those cartoonish bodies. Unfortunately, while I find the concept of the game appealing, reports of performance issues and clunky fielding AI makes me hesitant about this one, especially given that it's more or less a retail product.
Atari Flashback Classics ($39.99)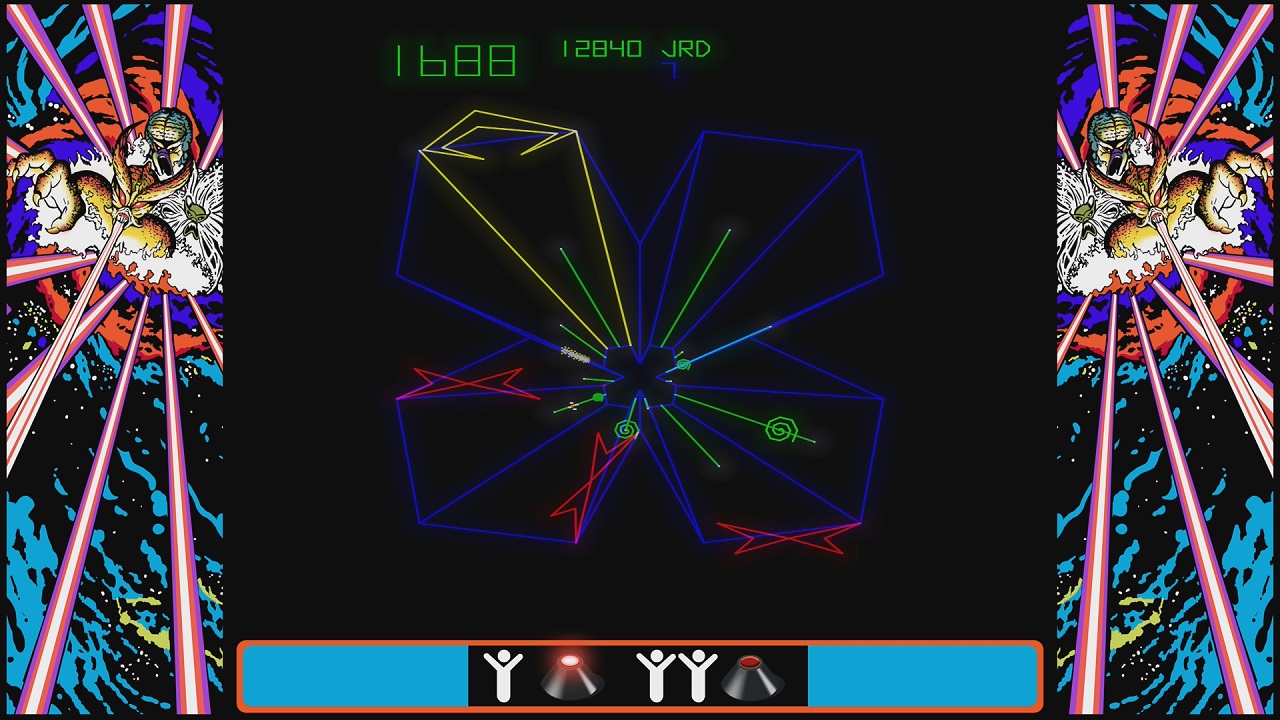 SwitchArcade Recommended!
Okay, the retro packs have been flying fast and furious on the Switch lately, and it's safe to say that the quality has not only been all over the map, but all over the map in very different ways. Do you go for quantity? Solid emulation? Cool extras? A bug-free experience? Atari Flashback Classics isn't a perfect package (there could always be more extra material in stuff like this, if you ask me), but you get 150 games covering Atari's arcade, 2600, and 5200 output, all well-emulated and at a reasonable price. Sure, the era that these games hail from means that an awful lot of them don't hold up all that well in modern times, but there's more than enough here to satisfy both a gaming itch and a desire to revisit history.
Almightree: The Last Dreamer ($19.99)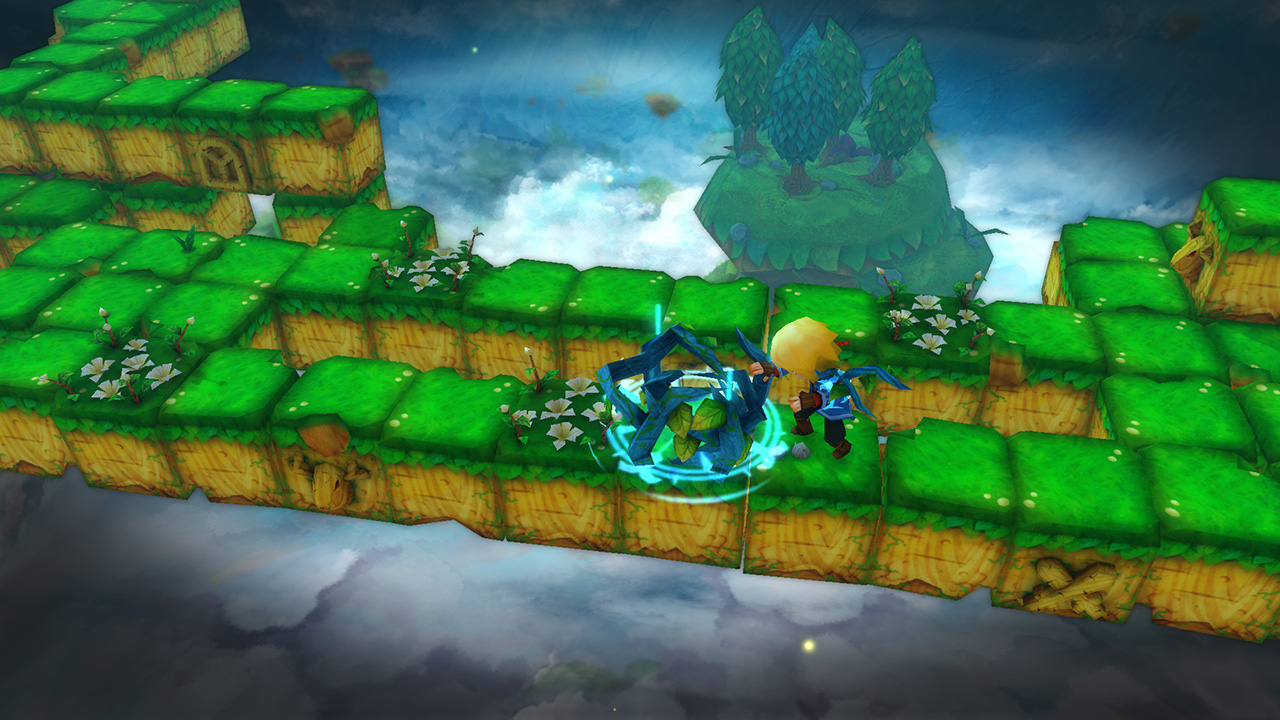 SwitchArcade Recommended!
Something of a 3D take on those block-pushing puzzle games that were once all the rage, Almightree gained a lot of fans around here when it first released on mobile a few years back. It's no surprise, then, that this expanded Switch version is also a really cool game. You have to progress through levels using your character's meager platforming capabilities and his ability to teleport blocks around, all while racing against a timer that sees the map slowly crumble around you. It's not as visually dazzling as it came off back when it first released, but it's still quite colorful and communicates its tricky level designs well. If you're not sure about it, you can still pick up the mobile version for a reasonable price to see if it's your thing.
ACA NEOGEO METAL SLUG 5 ($7.99)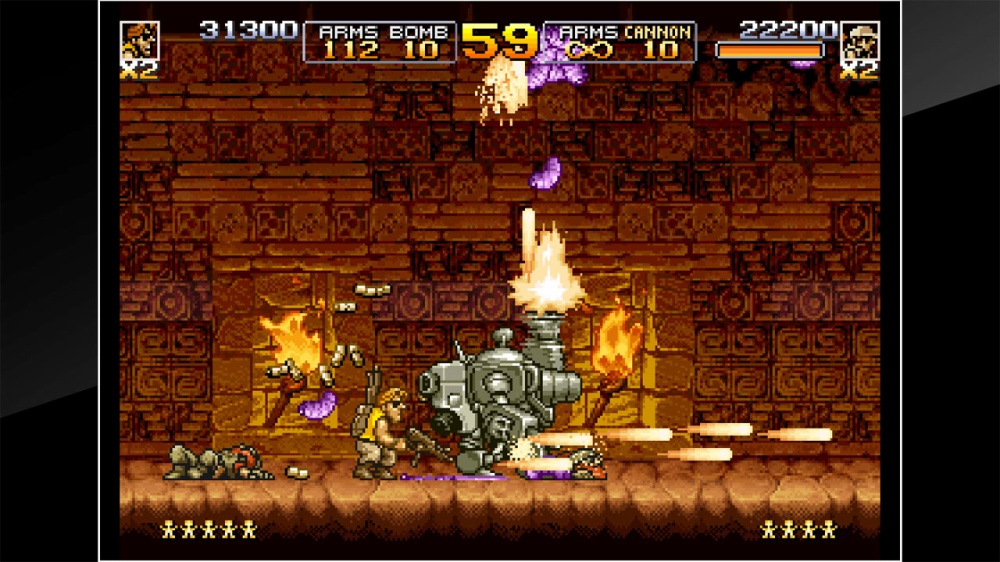 I was going to be a cheeky boy and refer to this as the second-worst Metal Slug game in the main series, but when I gave it a good think, I had to admit that it's more like the middle of the pack. Not as good as Metal Slug, Metal Slug X, or Metal Slug 3, but probably better than the others. Well, if you've been picking these up as they've come out, here's the latest one. And I believe the last one, as far as the NEOGEO itself goes. Will HAMSTER move on to Atomiswave arcade games next? Maybe! But if not, enjoy the last Arcade Archives Metal Slug game. It's not the worst.
Arcade Archives Athena ($7.99)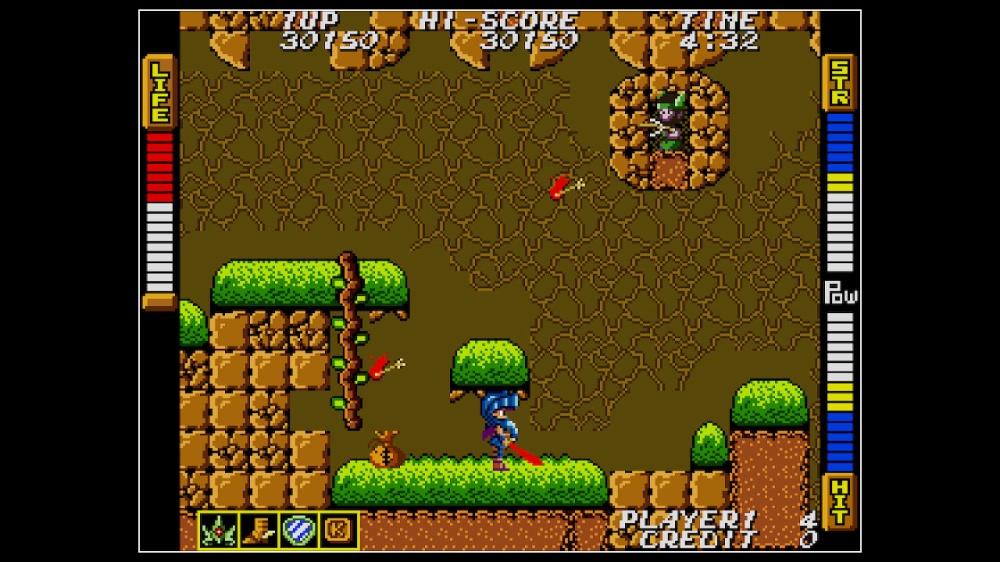 Athena is not a good game. It is an interesting game, to be sure, and even an ambitious game. But it is not a good game. Even in a vacuum, it's hard to find good reasons to buy this particular Arcade Archives installment. But when you take into account that this version of Athena is in the SNK 40th Anniversary Collection along with more than 30 other games and variations, it's almost impossible to see any reason to pick this up. I mean, maybe you really want a Caravan Mode in your Athena game? Oh well, I'm sure Athena has some major supporters out there, and it's only fair that they eat well sometimes.
Sales
There are some great sales kicking off today, with a number of games hitting a discount price for the first time ever. Be sure to check out Kero Blaster and Astebreed at least, while Mega Man fans looking for a nice homage would do well to take a look at 20XX. Fancy strategy? Mercenaries Wings: The False Phoenix is on sale for the first time since its launch discount as well.
New Games On Sale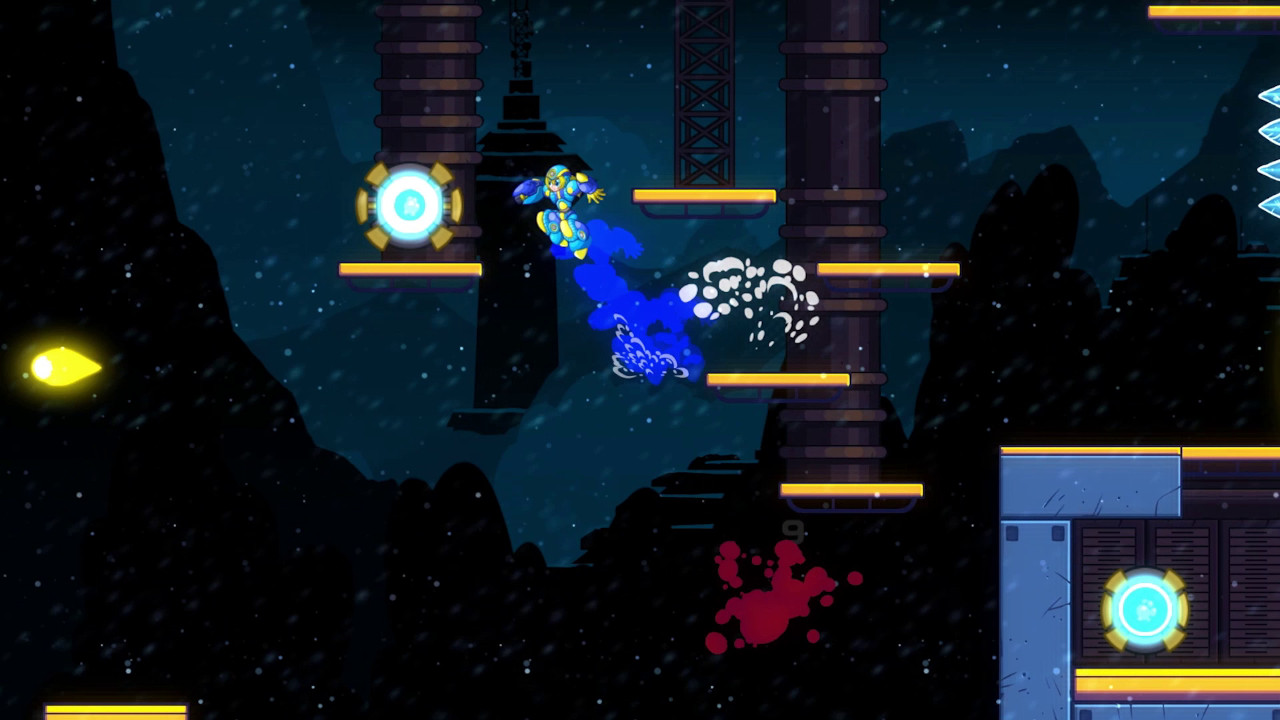 20XX ($10.79 from $17.99 until 12/19)
Dokuro ($7.99 from $8.99 until 12/19)
Angels of Death ($10.49 from $14.99 until 01/03)
Astebreed ($15.99 from $19.99 until 01/03)
Elemental Knights R ($20.47 from $22.75 until 12/27)
Guns, Gore, and Cannoli ($6.69 from $9.99 until 12/28)
Kero Blaster ($6.99 from $9.99 until 01/03)
Koi DX ($3.00 from $5.00 until 01/03)
Lost Sea ($6.99 from $9.99 until 01/03)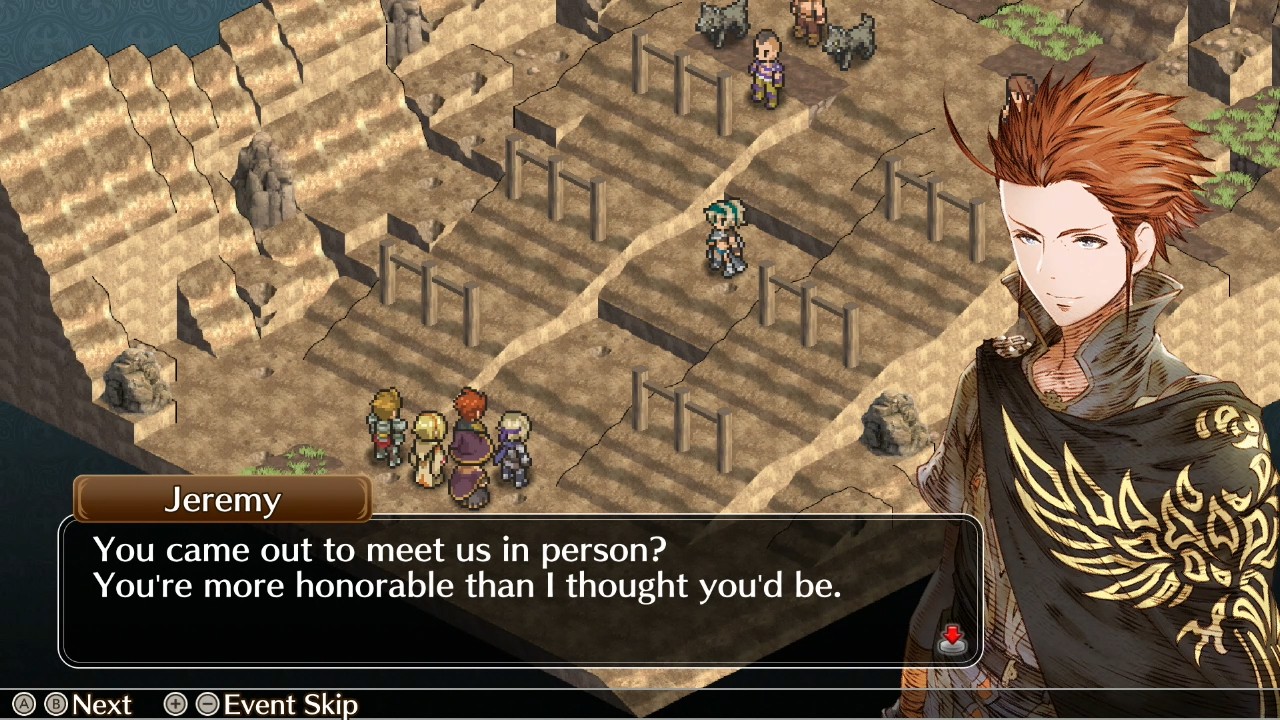 Mercenaries Saga Chronicles ($10.49 from $14.99 until 01/03)
Mercenaries Wings: The False Phoenix ($10.39 from $12.99 until 01/03)
PAN-PAN A Tiny Big Adventure ($3.00 from $5.00 until 01/03)
Shelter Generations ($9.99 from $19.99 until 01/03)
TorqueL – Physics Modified Edition ($4.99 from $9.99 until 01/03)
Treadnauts ($7.99 from $9.99 until 12/17)
Vertical Strike Endless Challenge ($3.49 from $4.99 until 01/03)
WILL: A Wonderful World ($10.49 from $14.99 until 01/03)
World Conqueror X ($5.99 from $9.99 until 01/03)
With no sales ending tomorrow, that about wraps up today's installment. Which games are you picking up this week? What are you playing? Feel free to comment below and let us know. As for me, I'll be back tomorrow with a few straggler new releases and what I'm sure will be a healthy list of new sales. As always, thanks for reading!