After the somewhat sticky move over to a self-published new version of Skullgirls (Free) this past January, developer Hidden Variable has been firing on all cylinders since then, bringing tons of new functionality to the game throughout 2018. They have one last big update to ring in the new year and that update has gone live in the App Store. Version 3.0 of Skullgirls brings a new mode called Rift Battles to the fold. It's for players who are at least level 25 and it allows you to populate a "Base" with 20 of your most fearsome fighters. Over the course of each Season, which lasts just a week, your Base of fighters will battle against others and defend against attacks with rewards and rankings being dished out when each Season ends. This mode also introduces the Rift Battle Tokens currency which you can use to purchase a bunch of exclusive items in the Cabinet of Curiosities shop.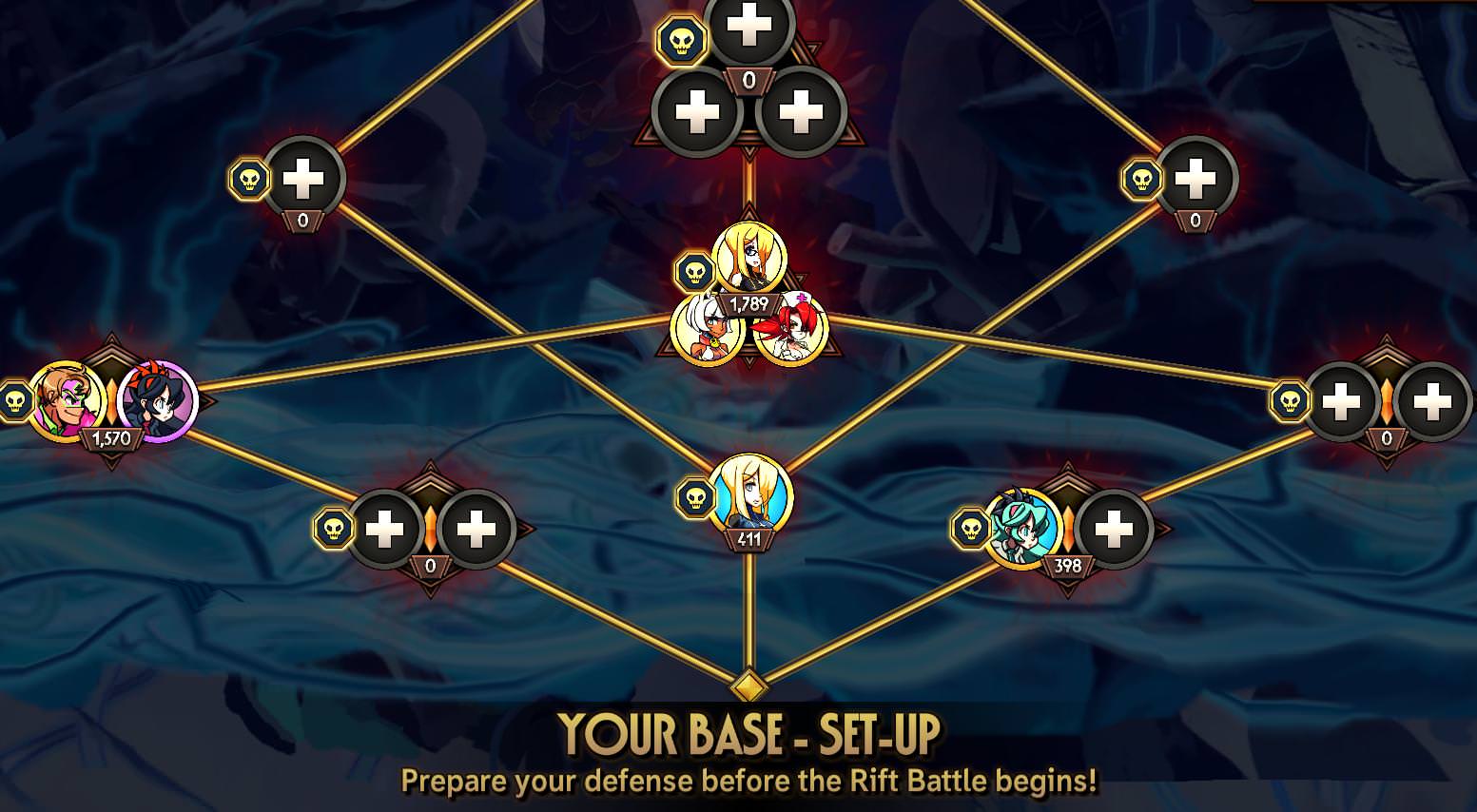 That is just a very light overview of what Rift Battle are all about, and if you want the nitty gritty details then head over to the update notes thread at the official Skullgirls Mobile forums where Hidden Variable, as they always do, has done a fabulous job of breaking it all down. The other big notable part of version 3.0 is the introduction of Diamond tier fighters into Relics. Previously you could only obtain Diamond Fighters by leveling up your existing Gold fighters, but now a new cast of twelve Natural Diamond Fighters can be found in any of the Relics that offer Fighters of random rarity. Again, the update post on the Skullgirls forums details each of these twelve new fighters but here's a glimpse at the new Dark Might Beowulf which is modeled after a certain super hero you might have heard of before.
Introducing… NATURAL DIAMONDS! Our 3.0 update arriving in December will feature one new Natural Diamond Variant for each playable character. That's 12 new Variants total! Let's kick things off with style… "You wanna get nuts?! C'mon! Let's get nuts!" pic.twitter.com/1bbL1CK6xk

— Skullgirls Mobile (@sgmobile) November 20, 2018
This week's version 3.0 update follows the version 2.3 update that arrived in May and brought the new fighter Squiggly to the mix, the version 2.6 update which brought fan-favorite Ms. Fortune to the character roster, and October's 2.7 update which brought all sorts of Halloween goodness to the game. Skullgirls Mobile is far and away my favorite swipe fighter on the App Store, and it's really incredible how the team at Hidden Variable has been able to retain so much of the strategy of the fighting game genre in a more compact "built for mobile" package. I've gushed about it before and I'm sure I'll continue gushing about it into the future. Go give this latest update a spin and look forward to more from Skullgirls on mobile in 2019.