One of our favorite releases of the year has been Grumpyface Studio and Cartoon Network's Teen Titans GO! Figure ($3.99), the sequel to the 2016 hit Teeny Titans ($3.99). Offering more silly humor with the Teen Titans GO gang, more fun figure battling and collecting, and more areas to explore and story to enjoy, Teen Titans GO! Figure was pretty much everything you'd want in a sequel. There's really only been ONE major feature request that even dates back to the first game that is finally coming to pass in the sequel: Multiplayer battling! Yes, on December 6th a big update dubbed the "Legion of Doom" update will add in the much-requested online multiplayer to Teen Titans GO! Figure, as well as new figures including Lex Luthor, Cheetah, The Riddler, and more. Here's a not so subtle teaser image.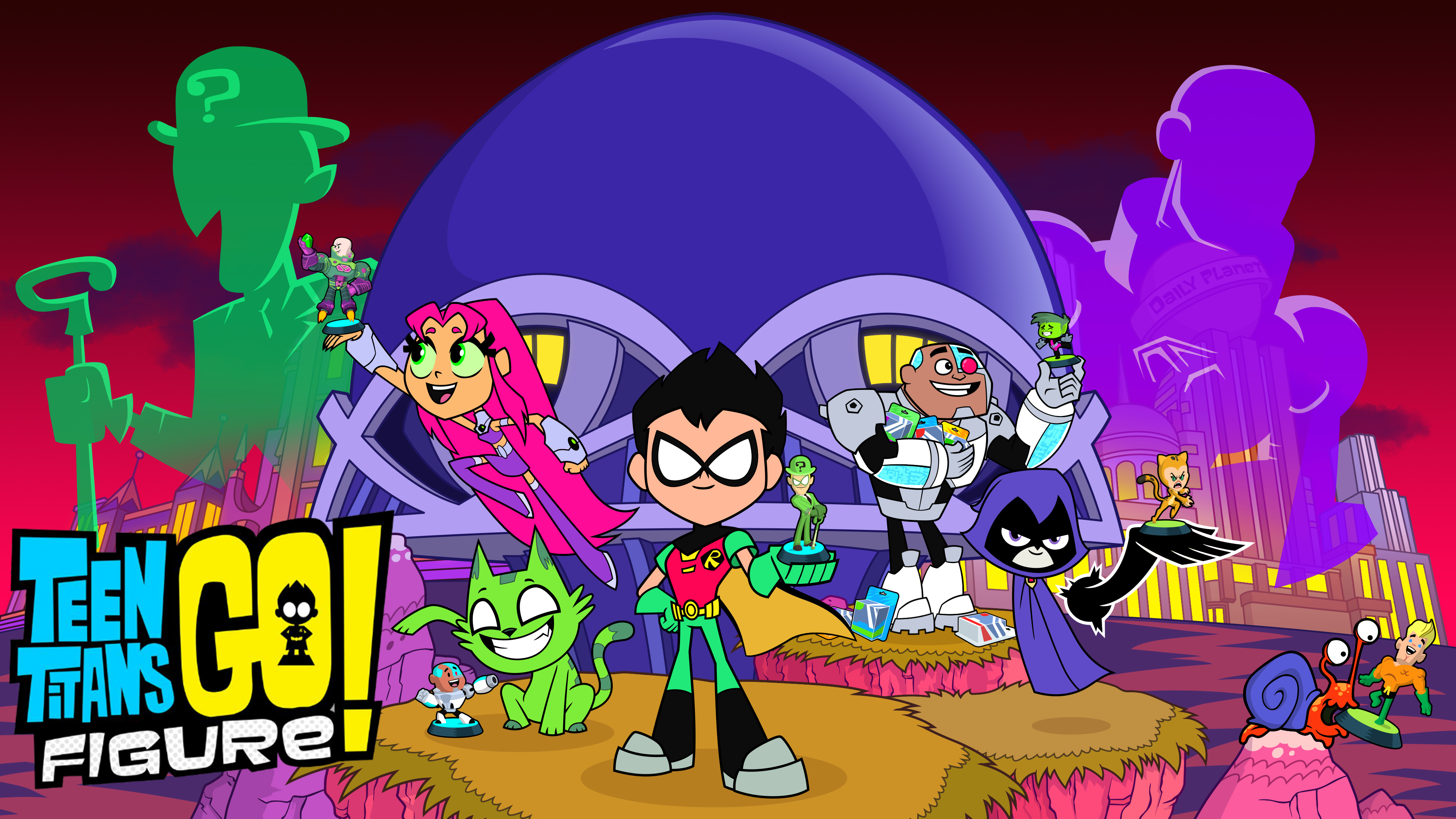 In addition to online play and new figures, the Legion of Doom update will also add in the Hall of Doom and will offer brand new tournaments to enter, brand new missions to complete, and brand new figure repaints to geek out over. Basically even if you don't care at all about multiplayer this update will have plenty more for you to do. If you're unfamiliar with Teeny Titans or Teen Titans GO! Figure, they're Pokemon-esque RPGs that lampoon the whole toys-to-game craze that lit up several years ago with things like Skylanders and Amiibo but have since largely fizzled out. The combat is especially enjoyable and strategic while also being approachable for just about any type of gamer, and I've lost countless hours in both games to just grinding away in battle for the pure fun of it.
If you need to know even more, we have an in-depth review of Teen Titans GO! Figure and you can also reference our review of the original Teeny Titans as the two games are quite similar. Both games are stellar, and the stories do somewhat intertwine, but it's not necessary to have played the first to enjoy the sequel. Plus the original game isn't updated for the full screens of the iPhone X models, which I find upsetting even though I've already played the first game to death and back. At any rate, Teen Titans GO! Figure is a fantastic gaming experience and one that's going to get even better come December 6th when this big Legion of Doom update arrives. I can't wait!