Hello everyone, and welcome to the week! It's time once again for our look back at the noteworthy updates of the last seven days. There are some really cool new games with good updates this week, and the usual games-as-services as well. I've picked out some interesting ones, but not ones that are too interesting, lest you be unable to wrest your eyes away from the screen. Of course, you can keep an eye out for updates yourself using AppShopper or by participating in the TouchArcade forums. This weekly summary is just here to fill you in on the things you might have missed. Let's dig in!
Jetpack Joyride, Free It's time to go BACK! To the year 2015! When we went BACK! To the year 1985! When we had BACK TO THE FUTURE! So yeah, Jetpack Joyride had a really neat Back to the Future tie-in a while back when everyone was doing Back to the Future tie-ins. The only problem was that if you didn't buy a particular IAP, it was a temporary thing. If you missed it, you missed it. But we have a time machine, don't we? We aren't governed by such temporal restraints! And so the Back to the Future event is making a repeat appearance, giving you another chance to add all these cool things to your Jetpack Joyride experience permanently.
Dashy Crashy, Free Well, this is an interesting one. Once upon a time, there was Crossy Road. It was very successful and lots of developers were inspired by its excellent monetization system, bringing it into a variety of other gameplay styles. One such game was Dashy Crashy, which combined fun driving action with tons of cool unlocks. And now we have Crossy Road in Dashy Crashy, so you can cross roads while dashing and crashing with a certain famous chicken. This update also adds in a new way to unlock things. Okay, new to Dashy Crashy. It's just coins. But hey, coins are a time-tested way to handle transactions between humans, so I think it's alright.
Stickman Hook, Free Stickman Hook is one of the latest free-to-play sensations. It has done a very good job and it will likely be killed before morning. Well, not that quickly, but you know how these things go. Meanwhile, those who are enjoying Stickman Hook now have some new content to enjoy. There's a new shop where you can pick up 18 new characters, who are all presumably all variants on that iconic stick fellow who is so conveniently not owned by any major corporations. I want to get pedantic here and point out that the main character in this game is pretty far from being constructed from sticks, but that kind of talk gets me disinvited from sexy parties, so I'll leave things right here.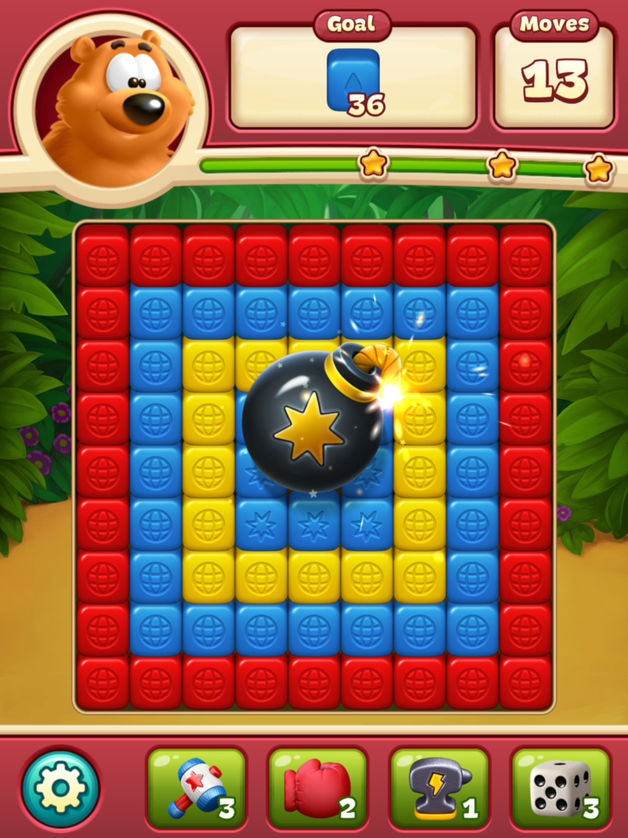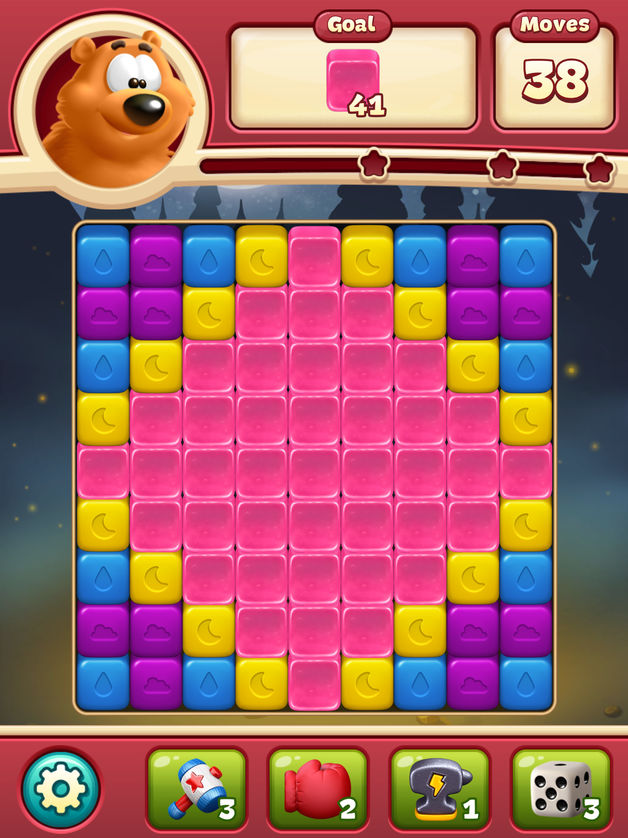 Toon Blast, Free Yep, it's time for our weekly representative of the free-to-play infinitely-expanding matching puzzle game category that seemingly drives about a quarter of the revenue of the App Store. And like all of those updates, this one is pretty much just another bundle of levels. You get 50 of them this time around, because this developer is a busy bunch of beavers. I guess they're themed around the Arabian Nights this time? Not sure how that translates in-game, and I'm not going to play eleventy-billion levels to find out. But if this is your game of choice, there you go.
Disney Magic Kingdoms, Free So you like building parks, hunh? It would be a real shame if someone came along to… Wreck It. Disney has a new hit movie in theaters, and if you think that means a tie-in with Disney Magic Kingdoms, you are very right. Ralph Breaks the Internet brings back some old favorite characters and introduces some new ones, and you'll see a mix of them showing up in this latest update to the game. Ralph is looking for Vanellope, which brings him into the Kingdom, along with all of the problems that are following him. It's a fine excuse to add some cool new stuff to your own Kingdom. I mean, if you can, anyway.
CSR 2 Drag Racing Car Games, Free Here's a big update to a very popular game. CSR Racing 2 hits Version 2.0 with the addition of a new Restoration mode, a new track called the LA Storm Drain, and the new Legends line-up of cars. The latter kicks off with the McLaren F1, which diligent and/or wealthy players will be able to unlock and add to their collection. But the "new" cars don't stop there, as 14 other classics join the game. The list includes the Aston Martin DB5, the Chevrolet Corvette (C3) ZR1, the Honda NSX-R, the Shelby Cobra 427 S/C, and many more. Play through a new single-player campaign, restore vintage vehicles, and enjoy the sweet visuals, because, well, that's why you're playing it, yeah?
Game of Thrones: Conquest â"¢, Free I like how this game bills itself as the Ultimate Dragon Strategy Game. Is that a genre? And if it is, isn't this game easily beaten by stuff like Fire Emblem, Dragon Force, and so on? Well, I'm not going to spend too much time challenging a caption, but really now. Anyway, moving on from that, this update brings the Highgarden Harvest Festival event to the game. What does that entail? I haven't a hot clue, I'm afraid. I mean, I haven't even seen an episode of this show! Is there anyone less qualified to tell you about this game? And yet, here I am, and there you are. And this is a paragraph, and I'm going to the next game now.
Mini Metro, $3.99 Mini Metro is a grand game. I just love it so much. Every time I feel like the game has got to be winding down, an update arrives and adds some new goodies to mess around with. This one adds a new Creative mode to the game that allows you to take any station map and tinker around with it to your heart's content. Add stations, delete them, reshape them, and control how busy they are. You'll get unlimited locomotives, carriages, and interchanges, and all lines will start unlocked. Just play around and do whatever you like. It's a great new feature for a game that was already wonderful.
Death Road to Canada, $14.99 A major update arrived for the awesome Death Road to Canada, and as usual for these big ones, there's way too much here for me to properly explain in a single paragraph. The highlights include three new modes, expanded multiplayer features, and some tweaks to the UI. Those new modes are pretty cool, as they include an Endless mode that does what it says on the tin, an Overpowered Party mode that lets you get some game-breakers on your team, and a Quick Death mode which… actually all of these modes have very descriptive names so I have no idea why I'm explaining them. Anyway, this is obviously the winner of this week's coveted UMMSotW award, so go dig in and enjoy it already.
SEGA Heroes: RPG Match 3 Games, Free If you're a regular reader of the site, you probably already know what I think of both SEGA Heroes and its latest update. Long story short, someone at SEGA must have realized that players were going to burn through the content quicker than they could make new stuff, because the game has been adjusted to make everything take a lot longer to do if you aren't spending a lot of cash. It is what it is. The game wasn't anything to write home about to begin with, and it's even more complicated and hard to enjoy now.
That about wraps it up for last week's significant updates. I'm sure I've missed some, though, so please feel free to comment below and let everyone know if you think something should be mentioned. As usual, major updates will likely get their own news stories throughout this week, and I'll be back next Monday to summarize and fill in the blanks. Have a great week!