Each and every day new mobile games are hitting the App Store, and so each week we put together a big old list of all the best new releases of the past seven days. Back in the day the App Store would showcase the same games for a week, and then refresh those features each Thursday. Because of that developers got into the habit of releasing their games throughout Wednesday or very early Thursday in order to hopefully get one of those coveted features spots. Nowadays the App Store refreshes constantly, so the need for everyone to release all on the same day has diminished. Still, we've kept our weekly Wednesday night format as for years that's the time people knew to check TouchArcade for the list of new games. And so without further ado please check out the full list of this week's new games below, and let us know in the comments section which games you'll be picking up!
---
Alphaputt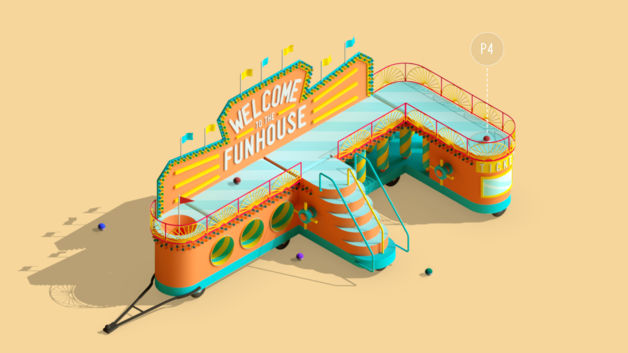 iTunes Description
Alphaputt is that beautiful place where typography meets crazy golf. Putt your way through the alphabet, complete your own wordy courses and challenge your friends. Just watch out for the UFOs. And the vacuum cleaners.
Forum Thread: Alphaputt (by Sennep)
---
Bunnymare: Circus Escape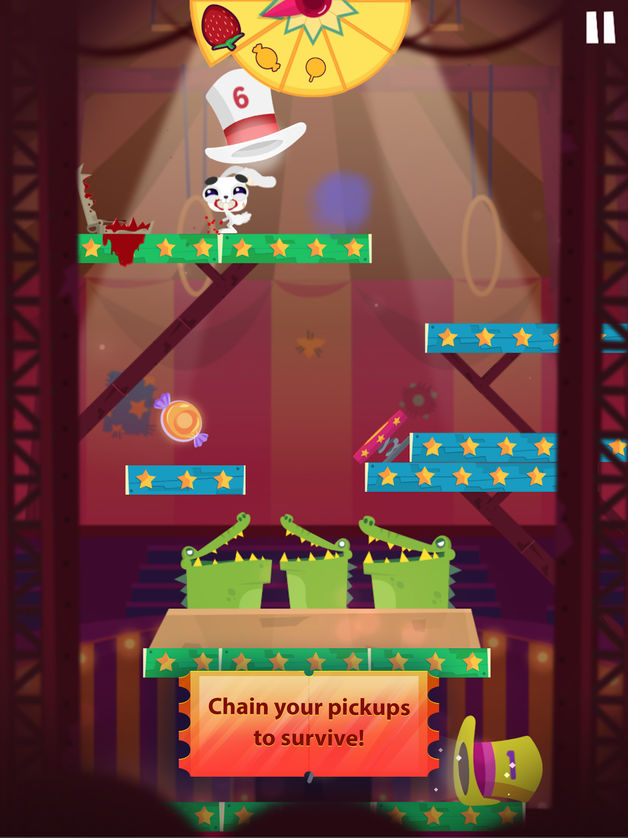 iTunes Description
Forced to perform for the entertainment of a cruel ringmaster, you must lead your bunny through four distinct worlds as you attempt to escape the circus. Rely on your puzzle-solving abilities to strategically bounce your way through more than 60 challenging levels encompassing different playstyles – and think ahead to save your hide!
Forum Thread: Bunnymare: Circus Escape (by Hybrid Humans)
---
Cat Lady – The Card Game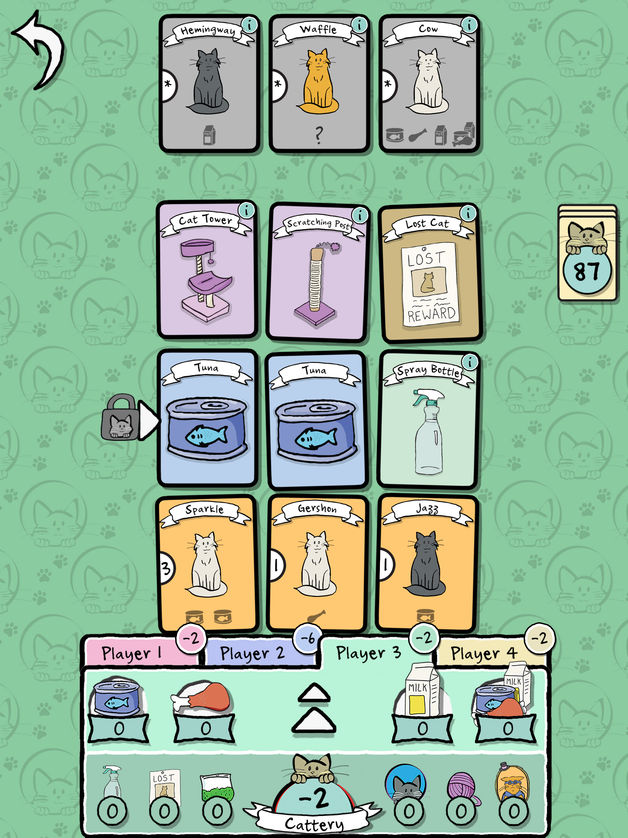 iTunes Description
Based on the official card game by AEG, Cat Lady is a card-drafting game in which players are Cat Ladies, trying to tempt cats into their cattery using food, toys, costumes and more.

During the game, you and your fellow cat ladies will draft cards three at a time, collecting toys, food, catnip, costumes, and of course lovable cats. But watch out! Make sure you have enough food for all of your feline friends or your hungry cats will subtract points from your score.

The player with the highest total victory points wins the game!
Forum Thread: Cat Lady – The Card Game (by Nomad Games)
---
Clockwork Damage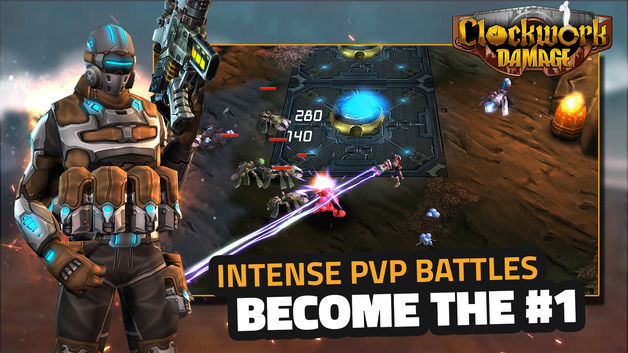 iTunes Description
START THE COMBAT! Download now for FREE one of the best action shooter games!

Use TONS of lethal GUNS and POWER UPS to fight your way through Victorium!

And best of all? It's a free twin-stick shooter game to play with your FRIENDS!
Forum Thread: Clockwork Damage (by Hail Studios)
---
Doomsday Comet 2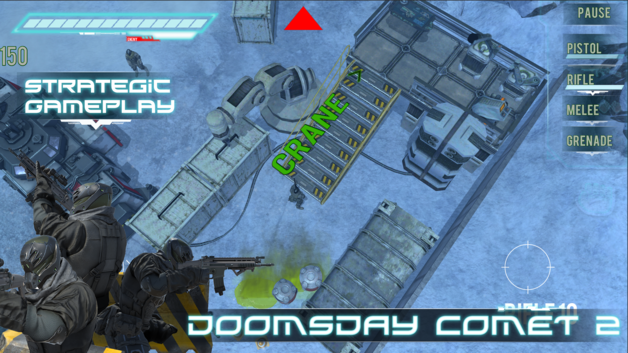 iTunes Description
After escaping the inner asteroid you find yourself behind security walls. If you can manage to escape the security you might have a chance to get home.
Forum Thread: Doomsday Comet 2 (by Brent Hull)
---
Dot To Dot.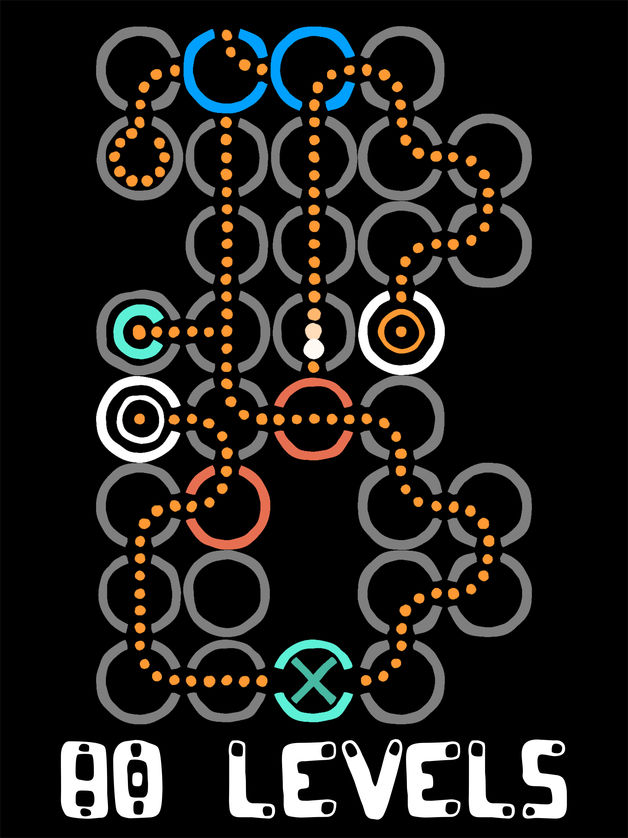 iTunes Description
Dot To Dot is a challenging puzzle game totalling 80 head scratching levels.

The objective is simple: pass the dot to the exit. It is your job to adjust the path accordingly. Tap to rotate blue elements and swipe to move red elements. It is a matter of logical thinking and timing.
Forum Thread: Dot To Dot. (by Richard Mochrie)
---
Drifty King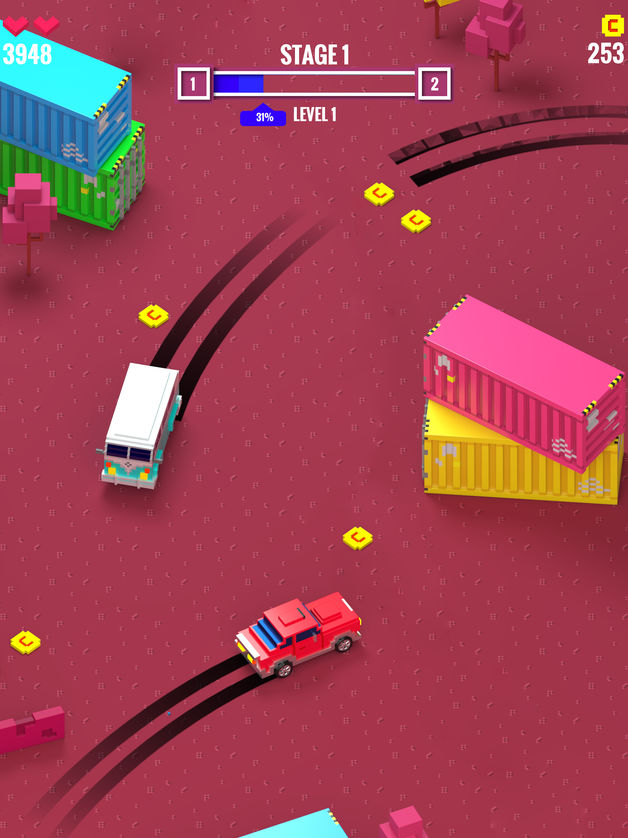 iTunes Description
Escape and drive through obstacles, crazy vans and police cars. Find the secret treasure chest & unlock new cars.

FEATURES:
* Easy and addictive gameplay
* Unlock cars
Forum Thread: Drifty King – Crazy Drifting! (by LHD Games)
---
Football Manager 2019 Mobile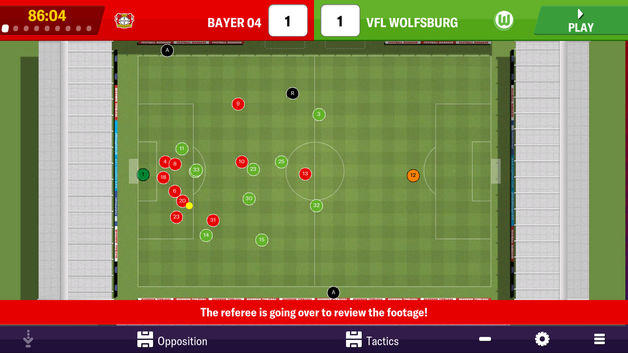 iTunes Description
The world's greatest players in your pocket…

Football Manager 2019 Mobile delivers a stunningly slick and realistic management experience, with the world's most renowned football clubs awaiting your arrival.

Which one will be the first stepping stone in your trophy-laden career? There's hundreds to choose from 56 leagues across 19 countries.
Forum Thread: Football Manager 2019 Mobile (by SEGA)
---
Football Manager 2019 Touch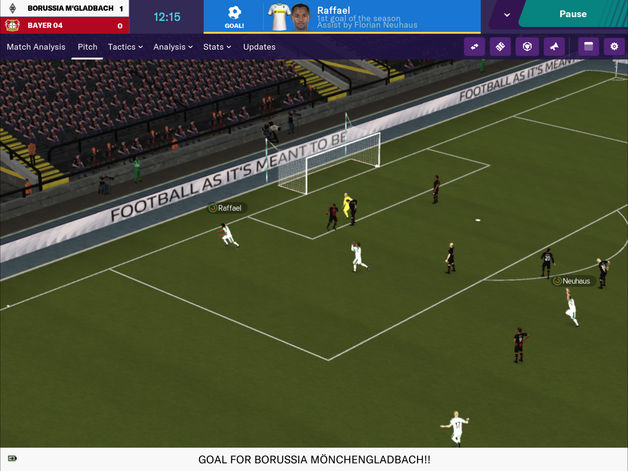 iTunes Description
All of the action with none of the distractions…

Football Manager 2019 Touch is the streamlined way to experience life at the helm of the world's greatest football clubs. If you're bursting with ambition but short of time, then this is the Football Manager for you.

There are 116 leagues and 51 nations to setup home and for the first time that includes a fully licensed Bundesliga and 2. Bundesliga. Your role may be streamlined, but your choice of club is certainly not.
Forum Thread: Football Manager 2019 Touch (by SEGA)
---
Future Strike Gear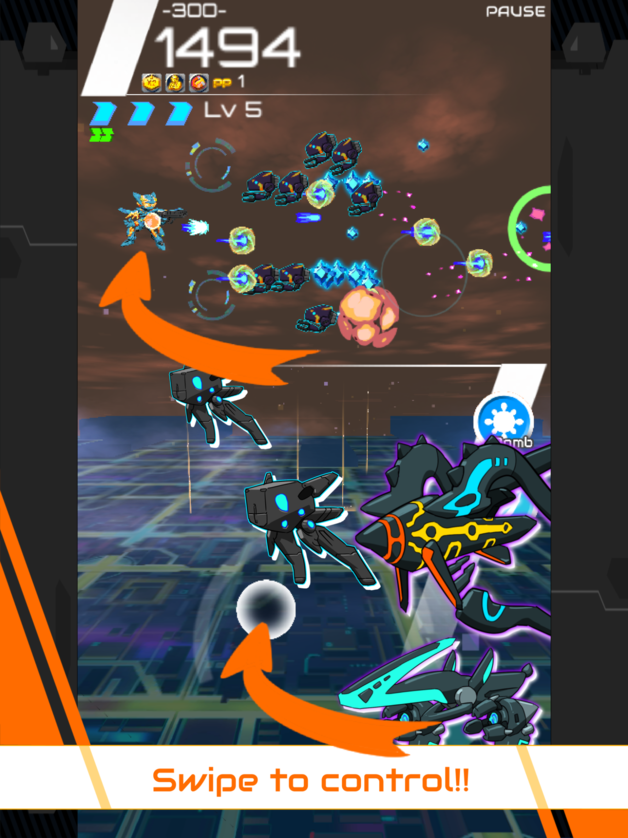 iTunes Description
In the far galaxy, two big power are constantly war. The Dark Axis representing the dark force. In order to increase military resources, they invasion Electron-F planet. Fighter on the Electron-F planet with light force take off to fight back immediately!
Forum Thread: Future Strike Gear (by Benny Bird)
---
Great Race: Route 66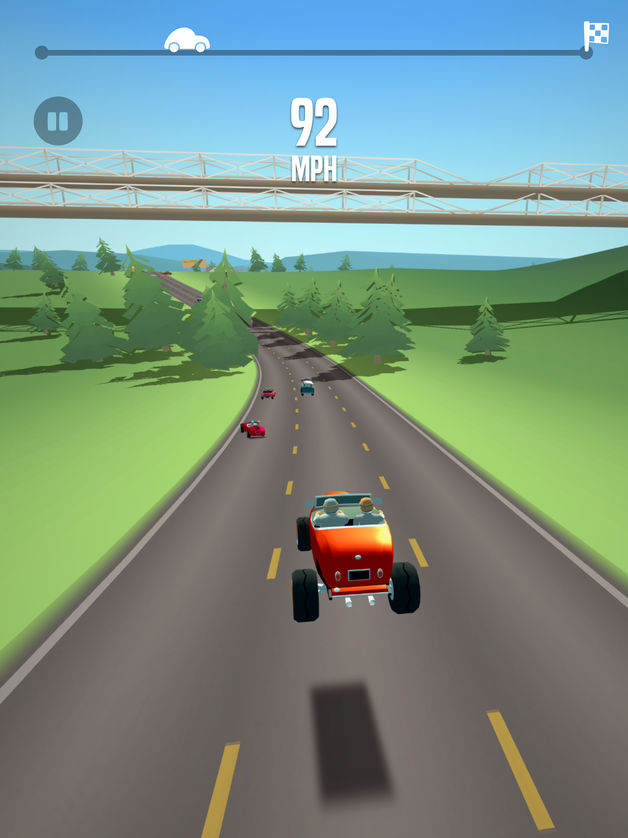 iTunes Description
Cruise across America, all the way from lush Illinois to the shores of California!

Choose your favourite Classic Car from a vintage collection and beat the competition, but remember to stop every now and then to enjoy the attractions along the way.
Forum Thread: Great Race: Route 66 (by Part-Time Monkey Oy)
---
Hello Hero Epic Battle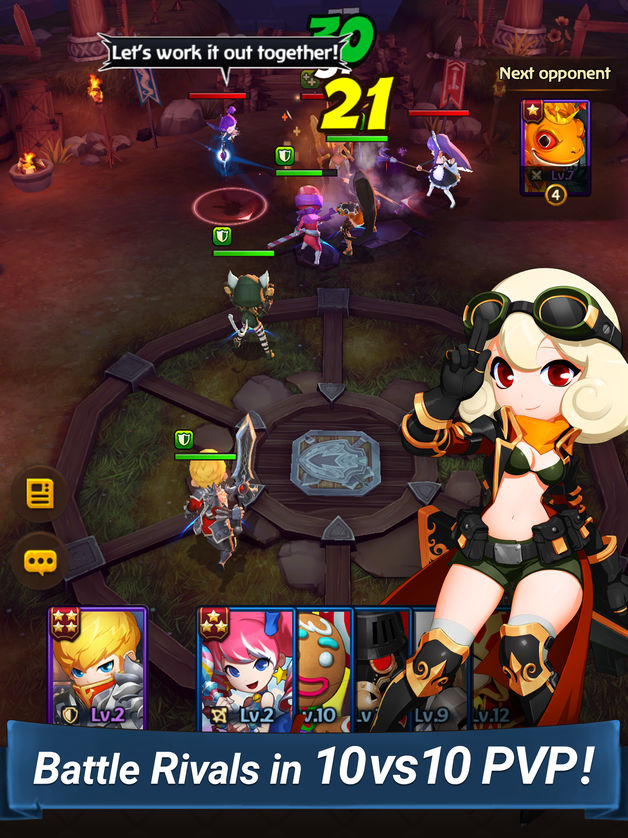 iTunes Description
From the makers of Hello Hero, a game that has topped the charts in 49 countries and is played by over 20 million people around the globe, comes its newest installment – HELLO HERO EPIC BATTLE

Set years after the original battle for Armon, a new group of Heroes are here to join forces with the Heroes of old and battle the dark forces of the Keronic!

Recruit over 100 Heroes and fight in multiple modes and stages to become the Top Guardian of Armon!
Forum Thread: Hello Hero: Epic Battle (by Fincon Co.)
---
Hyper Fruits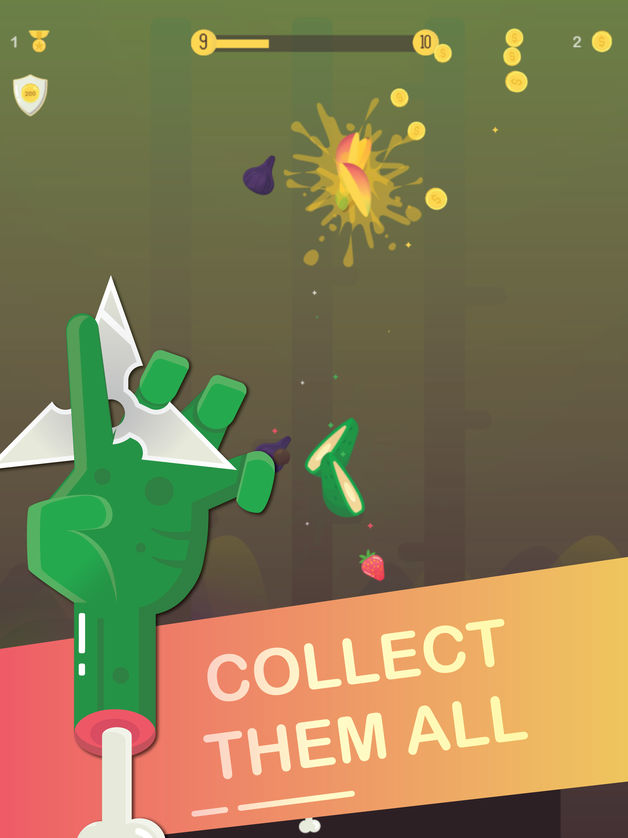 iTunes Description
Hyper fruits is a challenging arcade game where you complete levels by slicing fruits. Use your weapons to slice them all! Big fruits spawn smaller fruits so be careful and dodge them while aiming precisely. The less shots you use to complete levels, the better the rewards. Sounds easy? We'll see.
Forum Thread: Hyper Fruits (by Crevasse)
---
Hyperdrome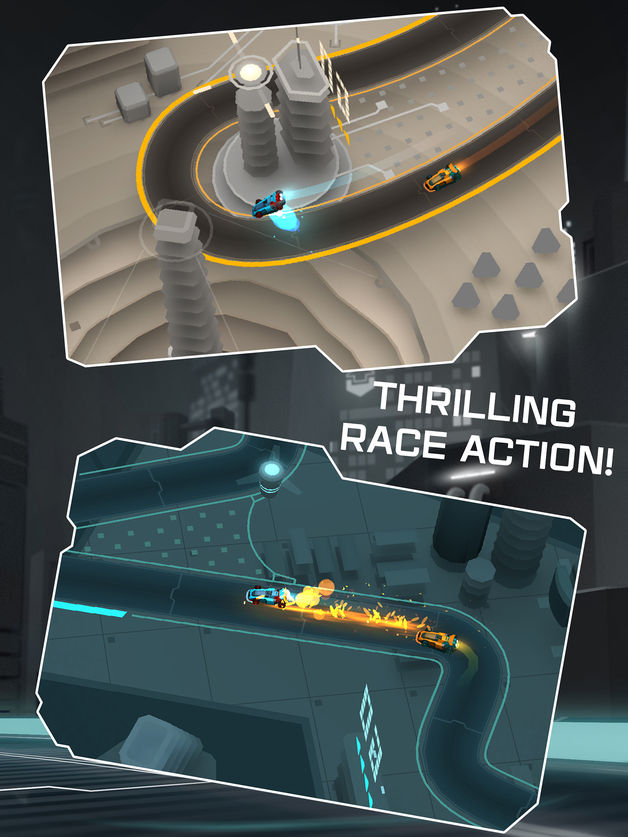 iTunes Description
Two cars. One race track. And a whole arsenal of power-ups. Welcome to the dynamic racing world of the future.

The first car across the finish line wins the race – that's how racing was and that's how racing will always be. Yet with ever-faster cars and perfected racing lines, motorsport soon became too predictable. In a bid to bring fun back to the sport, ways of combat, subterfuge, and special abilities were added to the cars. A new game emerged where it's not only the fastest who wins, but the most cunning:

Enter Hyperdrome.
Forum Thread: Hyperdrome (by Travian Games)
---
Into the Dark: Narakan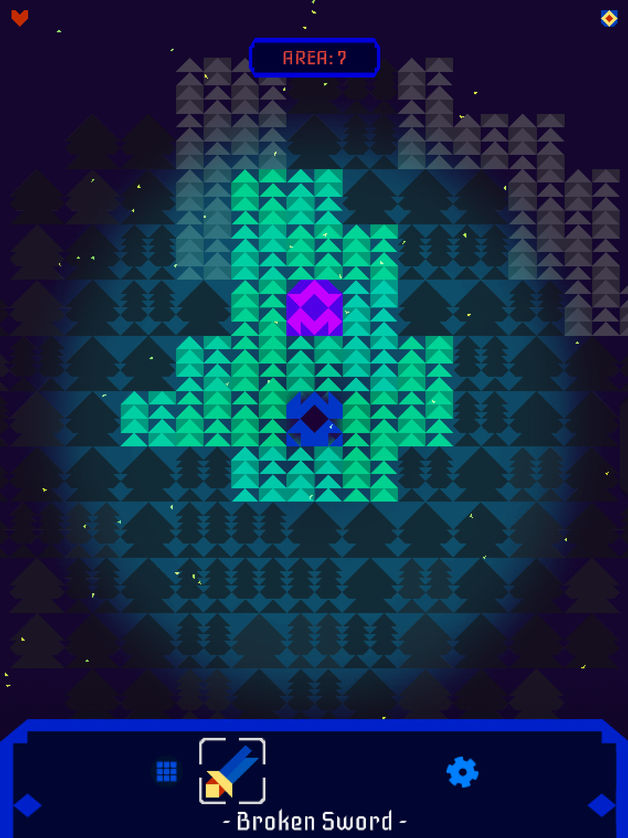 iTunes Description
Lost in the heart of a mysterious forest filled with fearsome creatures intent on killing you, you search the darkness for the child who calls your name.

Find the Child.
Defy the Foe.
Escape the Forest.
Conquer the Fear.
Forum Thread: Into The Dark : Narakan (by ORC PUNK)
---
Last Beam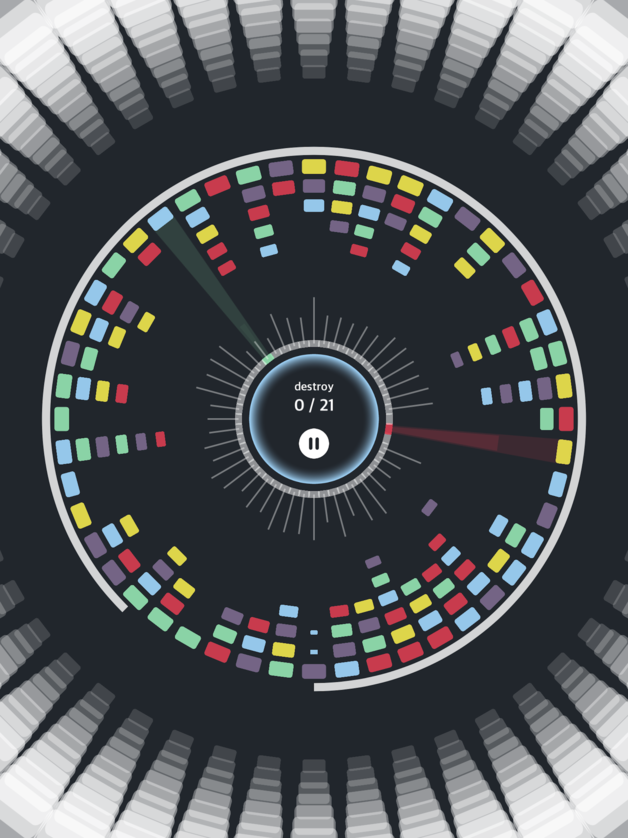 iTunes Description
Match the blocks with the unique aiming beams in the circular playground.

Last Beam comes with almost infinite possibilities and minimalist design in a relaxing atmosphere. It's a fresh experience for every puzzle fanatic which makes the game outstanding.

Your goal in each level is to match two or more blocks of the same color, and use special game mechanism while completing the multiple level objectives.
Forum Thread: Last Beam (by P'application Studio)
---
Micro Vendor Adventures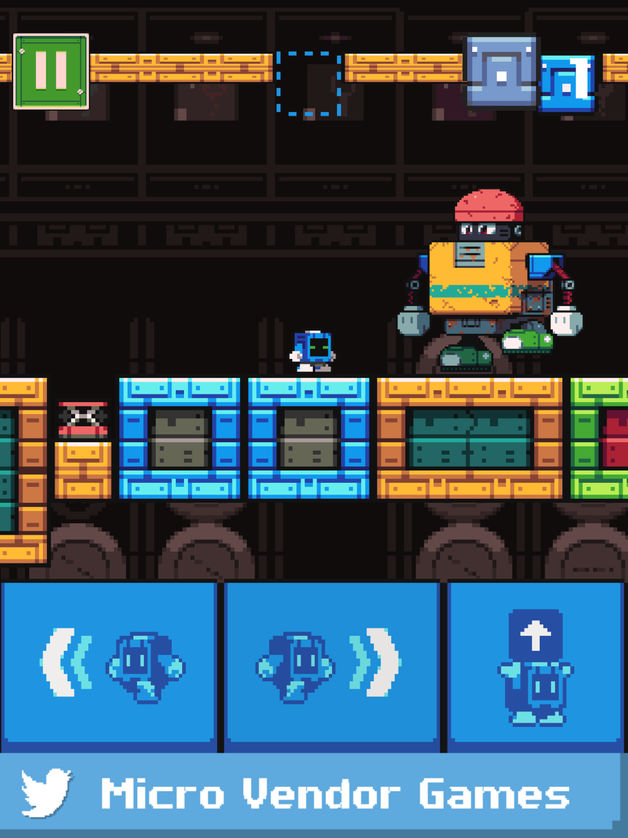 iTunes Description
You, as a Vending-Robo, have to deliver soda drink to your customers. You think that's easy? There are a lot of obstacles and traps you can think of, and many more you cannot think of. But don't worry, just overcome it by controlling environments like blocks and elevators. There are also hidden coins in each level. Do your best to collect all of them!

Wanna join this fun journey? We are now recruiting you to be our next Vending-Robo.
Forum Thread: Micro Vendor Adventures (by Micro Vendor Games)
---
Moon Balloons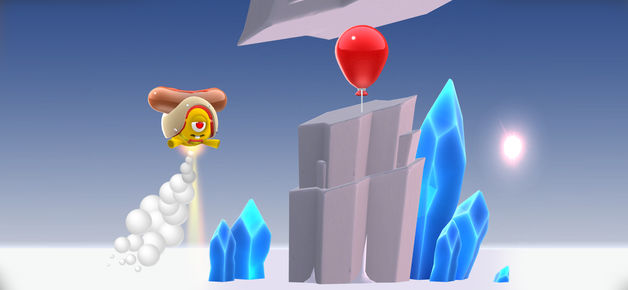 iTunes Description
Moon Balloons is an action adventure game similar to other "endless runner" games, but with one important difference… It isn't endless. 60 seconds is all it takes to finish the game but doing so will be a tough challenge! You play as an alien that must blast his/her way over the surface of the moon popping balloons for points and gold coins. Use the gold coins to unlock other characters. Can you collect them all?
Forum Thread: Moon Balloons (by Dead Wood Games)
---
Pangolin's Puzzle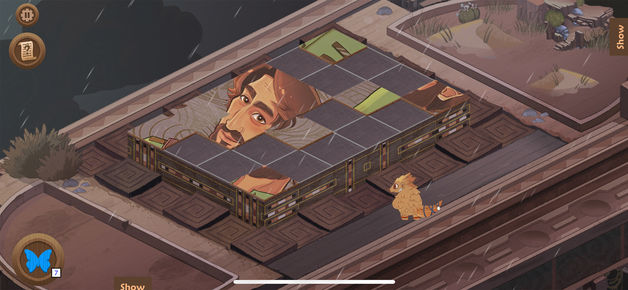 iTunes Description
A timid young pangolin embarks on an unexpected adventure with only one weapon: a powerful, problem-solving imagination. Help her outwit a group of dangerous poachers to become an unlikely hero!

CHALLENGING LOGIC PUZZLES
Difficult brain-teasers are carefully woven into the storyline to create an intensely immersive experience.

HEART-WARMING STORY
Explore themes of purpose, bravery, and good stewardship of the earth in this thoughtful story inspired by a real pangolin.
Forum Thread: Pangolin's Puzzle (by Hero Factor Games)
---
Panzer League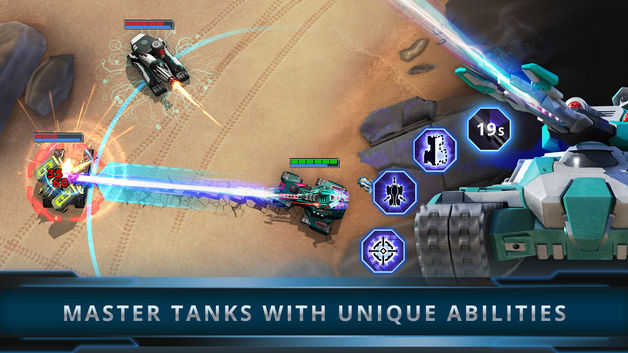 iTunes Description
Dominate the first mobile Multiplayer Online Battle Arena for Tanks! Fight alongside your friends in real-time 3v3 matches. Choose your role and master powerful tanks with unique abilities. Destroy the enemy reactor, lead your team to victory and become the MVP. Level up your tank and equip unique items that can turn the tide of battle. Experience PvP in its greatest form – Panzer versus Panzer!
Forum Thread: Panzer League (by CipSoft)
---
Parafoxers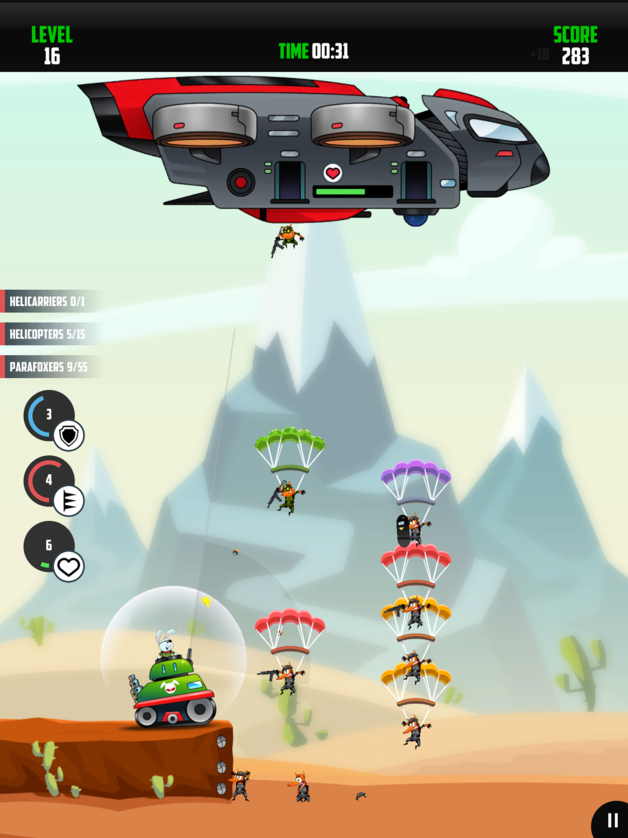 iTunes Description
A Simple, addictive and challenging game where you have to continuously shoot the Parafoxers and prevent them from landing on the ground.
Forum Thread: Parafoxers (by Spiel Studios)
---
Persephone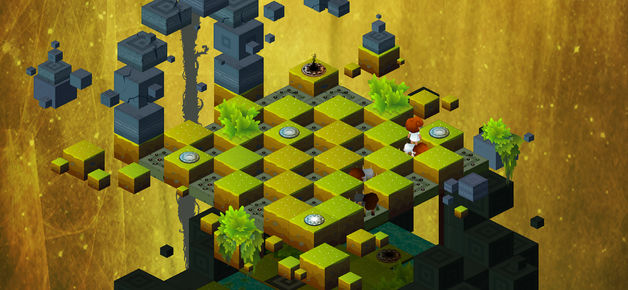 iTunes Description
Persephone is a puzzle game that explores the following possibility: what if death isn't the end, but the key to solve puzzles? Where, when and how will you choose to die in order to progress? Discover more than 60 puzzles in 5 different environments, each with unique mechanisms. Transport yourself to this magical world enriched with beautiful graphics and captivating music.
Forum Thread: Persephone (by Momo-Pi / Plug In Digital)
---
Rabbit Of Destiny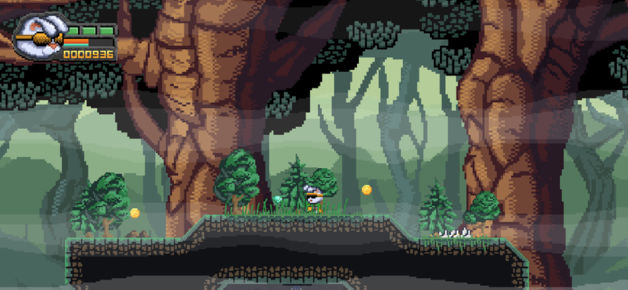 iTunes Description
One day the lush forestland was in panic. Animals ran like crazy around the forest and bit each other. Little rabit went out of his hole and was scared by the chaos around him.

During the night he saw a truck with red barrels crash at the edge of the forest. Green goo spilled out, the animals went mad and now the forest needs to be cleaned from this.

The brave little rabbit decided to save the forest and its inhabitants. Equipped with a dagger and a pistol, he went to the edge of the forest where green goo spills out of broken barrels.
Forum Thread: Rabbit Of Destiny (by Ivan Matskevich)
---
Red Siren: Space Defense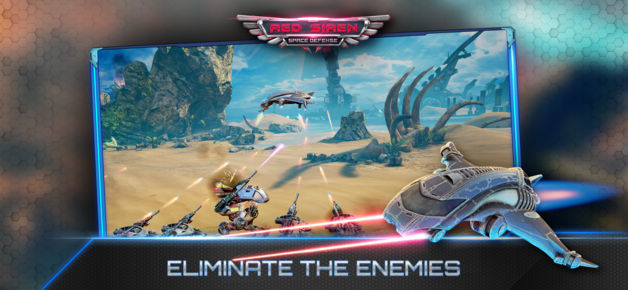 iTunes Description
Red Siren: Space Defense is a space war game with futuristic robots, tanks, ships and battle machines! Enjoy the amazing visuals, realistic effects, exciting battles, challenging missions! Discover marvelous planets, defend the base building, destroy all of the enemy's robots! Unlock new levels in four different worlds, try every ships, weapons and upgrade them to be a real robot-destroyer! Try to demolish all of your enemies as fast as you can, accomplish the missions to get prizes! In this outworld battle you can fight against tanks, walkers and flying robots, war-planes, a loads of enemies with different arms and missiles! Get all of the ships and various weapons and upgrade them to raze the enemies to the ground!
Forum Thread: Red Siren: Space Defense (by isTom Games)
---
SBK Team Manager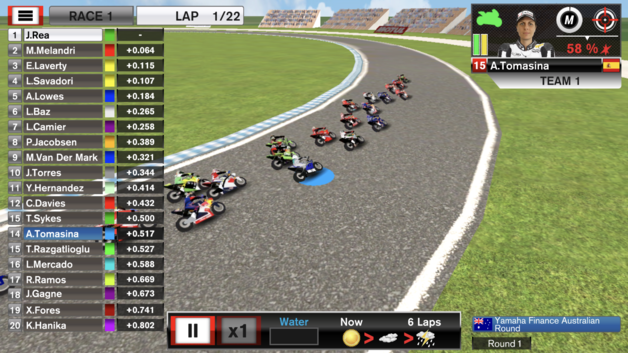 iTunes Description
Races are won and lost in the pits: Motorsport is not only about speeding on the track, but also about teamwork and strategy in the pit lane.

SBK Team Manager is the first 3D World Superbike Management Simulation, where you choose and customize your favorite bike from the top manufacturers competing in the Motul FIM Superbike World Championship (Aprilia, BMW, Ducati, Honda, Kawasaki, MV Agusta, Yamaha) and create a racing team of your own to challenge the official WorldSBK champion teams, such as Kawasaki Racing, Aruba.it Racing and Pata Yamaha Official.
Forum Thread: SBK Team Manager (by Digital Tales)
---
See/Saw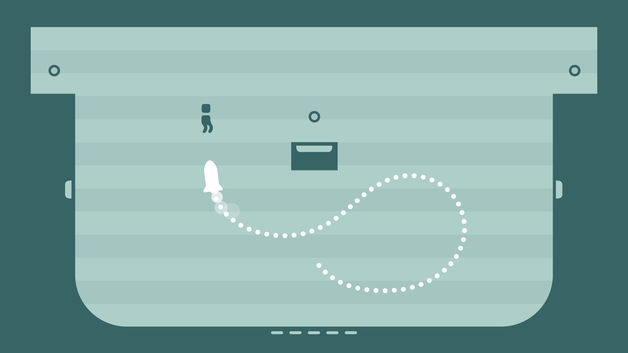 iTunes Description
Never before has a mobile platformer felt so juicy – perfect controls for super precise speed runs in over 150 levels.
Prepare to chop, impale and crush your character in pursuit of the last coin of every level – Because when you die, it's far from over.
Forum Thread: See/Saw (by Philipp Stollenmayer)
---
Spiral Rush: A Snake Game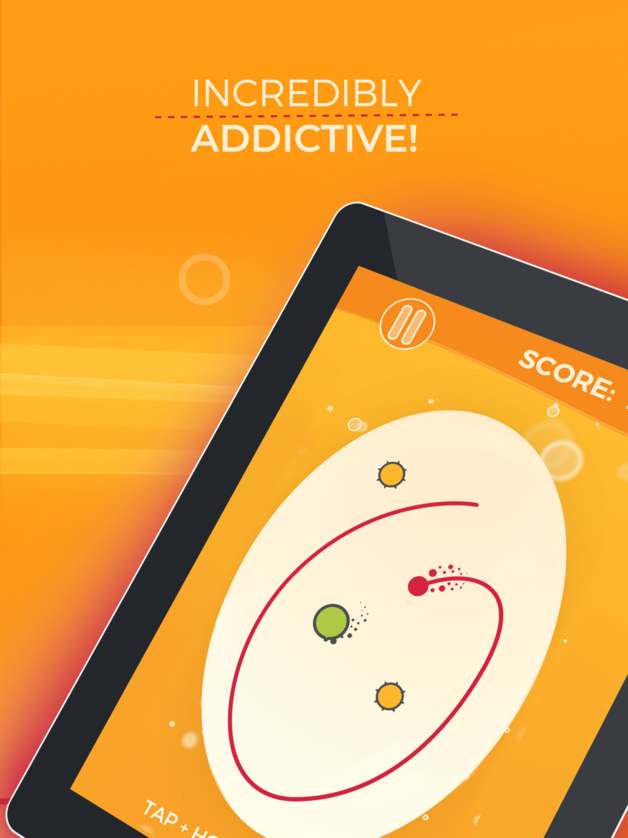 iTunes Description
Do you like snake games? Think again what you know about them! In Spiral Rush you can turn left only… Sounds easily but tricky to play! Guide the ball in various playgrounds, avoid the walls, the obstacles and the road what you have drawn, the target is to touch the hole when it turns green! Caution! Spiral Rush can be addictive! This game is easy to play but getting harder level by level. How long can you turn left only? Let's try this endless fun!
Forum Thread: Spiral Rush: a Snake Game (by Istom Games)
---
Spitkiss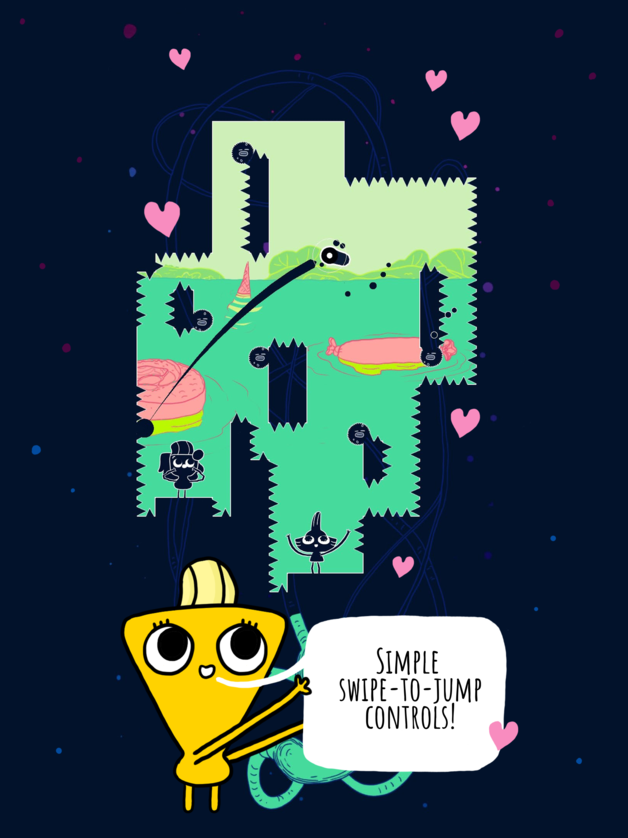 iTunes Description
Spitkiss is a colorful and true one finger platformer that lets you enter into the lovely world of the Spitkissers, tiny creatures that communicate through body fluids and emojis. With an innovative swipe to jump mechanic optimized for modern touchscreens and touchpads, Spitkiss throws out virtual buttons and other tropes of classic platformers.
Forum Thread: Spitkiss (by Plug-In Digital and TrippleTopping)
---
Spoorky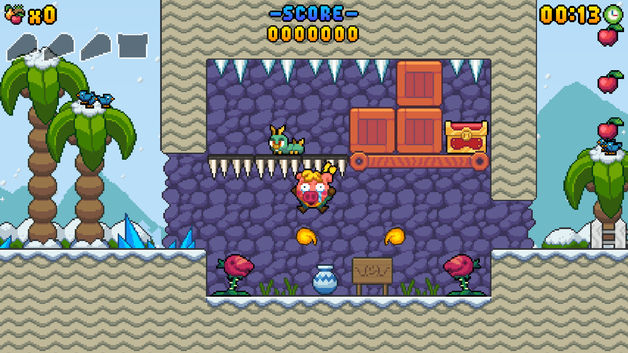 iTunes Description
Prepare your sword to lead world tournaments and obtain rewards by defeating level creators. Join the global community and compete to be the best player or the best creator!
Forum Thread: Spoorky (by GuGames Development)
---
Supercats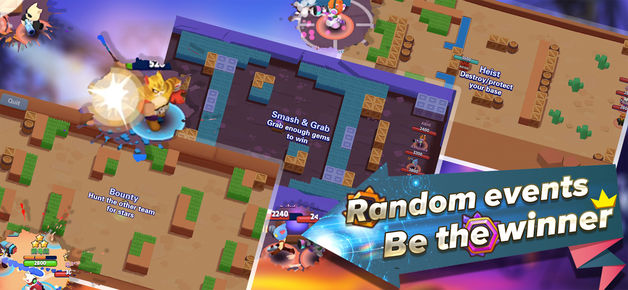 iTunes Description
Time to fight! Do you want to become a super hero?
Supercats – a new recreational real-time competitive mobile game with so many cool anthropomorphic cats.
Play with your friend and start an intense and exciting match. Enjoy unexpected excitement with random maps and game modes. Unlock dozens of powerful cats and their SUPERB skin. Shoot, defend, jump and roll, control your super cats and win the battle with your amazing teammates from all over the world!
Forum Thread: Supercats (by Happy Universe Studios)
---
Tank Party!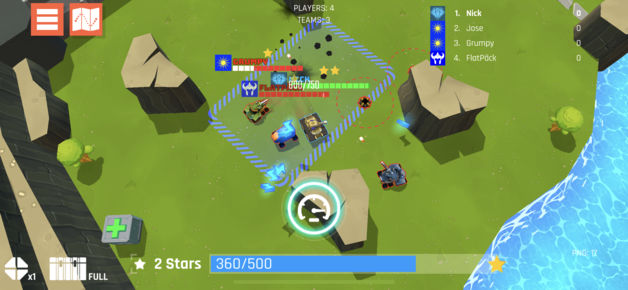 iTunes Description
You're invited to the Tank Party!

FIGHT and LEVEL-UP on a massively multiplayer battlefield! Explore and collect energy to grow more powerful – a true .IO experience!

TEAM UP with other tank commanders, scout for objectives and hold the enemy off. Work as a team to outplay the competition!

COLLECT dozens of crazy deadly tanks, then UPGRADE them to suit your play style! Pick from classics like the Shotgun, Rocket Launcher, or Mine Dropper, and charge with your team to victory!
Forum Thread: Tank Party! (by GameResort)
---
Teslagrad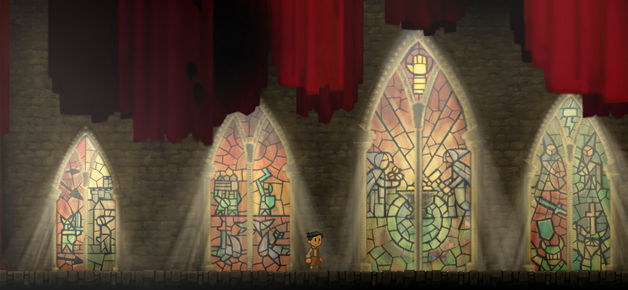 iTunes Description
In the Kingdom of Elektropia, a king rules with an iron fist, combating and destroying a sect of technological wizards who have a massive tower in the middle of the city named Teslagrad.

Teslagrad is a 2D puzzle-platformer with action elements where magnetism and other electromagnetic powers are the key to go throughout the game, and thereby discover the secrets kept in the long abandoned Tesla Tower. Embark on an adventure as a young boy armed with ancient Teslamancer technology. Forge your path through the Tesla Tower and overcome the huge variety of challenges and enigmas.
Forum Thread: Teslagrad (by Playdigious)
---
Warship Universe: Naval Battle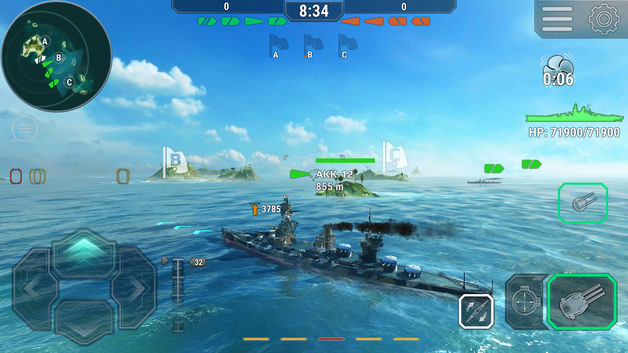 iTunes Description
Warships Universe is MMO naval action game with online naval battles. Become an admiral of invincible navy fleets in the best 3D warship action game. Be a part of historic naval clashes of World War II and lead your powerful fleet into countless epic sea battles. WW1 and WW2 era had most iconic battleships, destroyers and aircrafts. World most powerful warships awaits ace captain to destroy your enemies in a naval warfare!
Forum Thread: Warship Universe: Naval Battle (by GameSpire)
---
Yo! Let's Stretch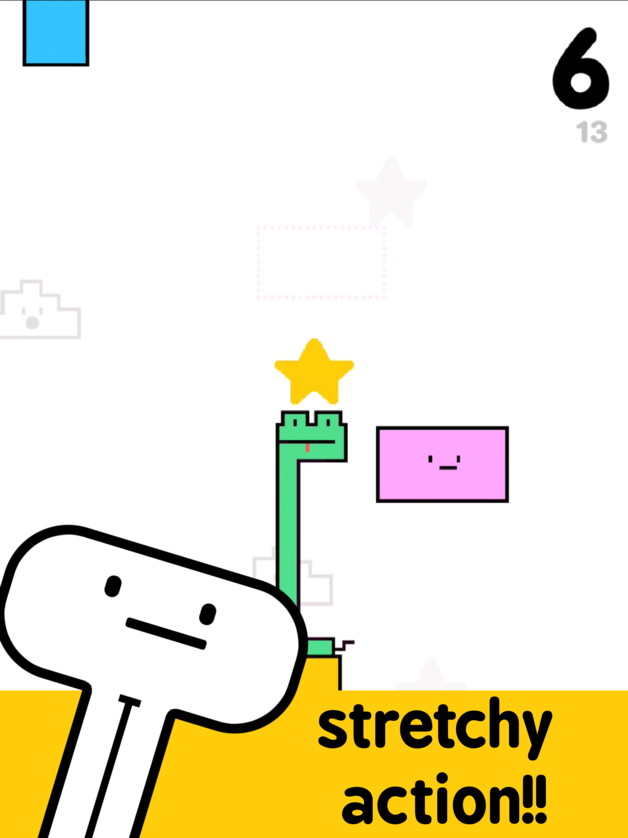 iTunes Description
Yo! Let's Stretch! Grow yourself to ridiculous lengths, hop from platform to platform, rack up combos, collect stars, and play with a colourful cast of characters!

Yo! Let's Stretch is the latest arcade challenge brought to you by nopopo, the makers of games like Yo! Let's UP and Yo! Walk the Line. Stretch brings a fresh mechanic that's tough to master and rewarding to learn!
Forum Thread: Yo! Let's Stretch (by nopopo)
---