Welcome to your SwitchArcade Roundup for October 29th, 2018. Can you feel it? Can you feel that chill in the air? Halloween is almost here! …Oh wait, that's not the chill of Halloween–that's the fan in my room blowing on my back. Still, Halloween is but two days away, and it's your severed swordsman Phil here to help kick off your extra spooky week of Switch news, impressions, releases, and sales on the eShop. Let's start off by taking a look at the Game of the Day.
Game of the Day
Severed ($7.49 from $14.99 until November 1st)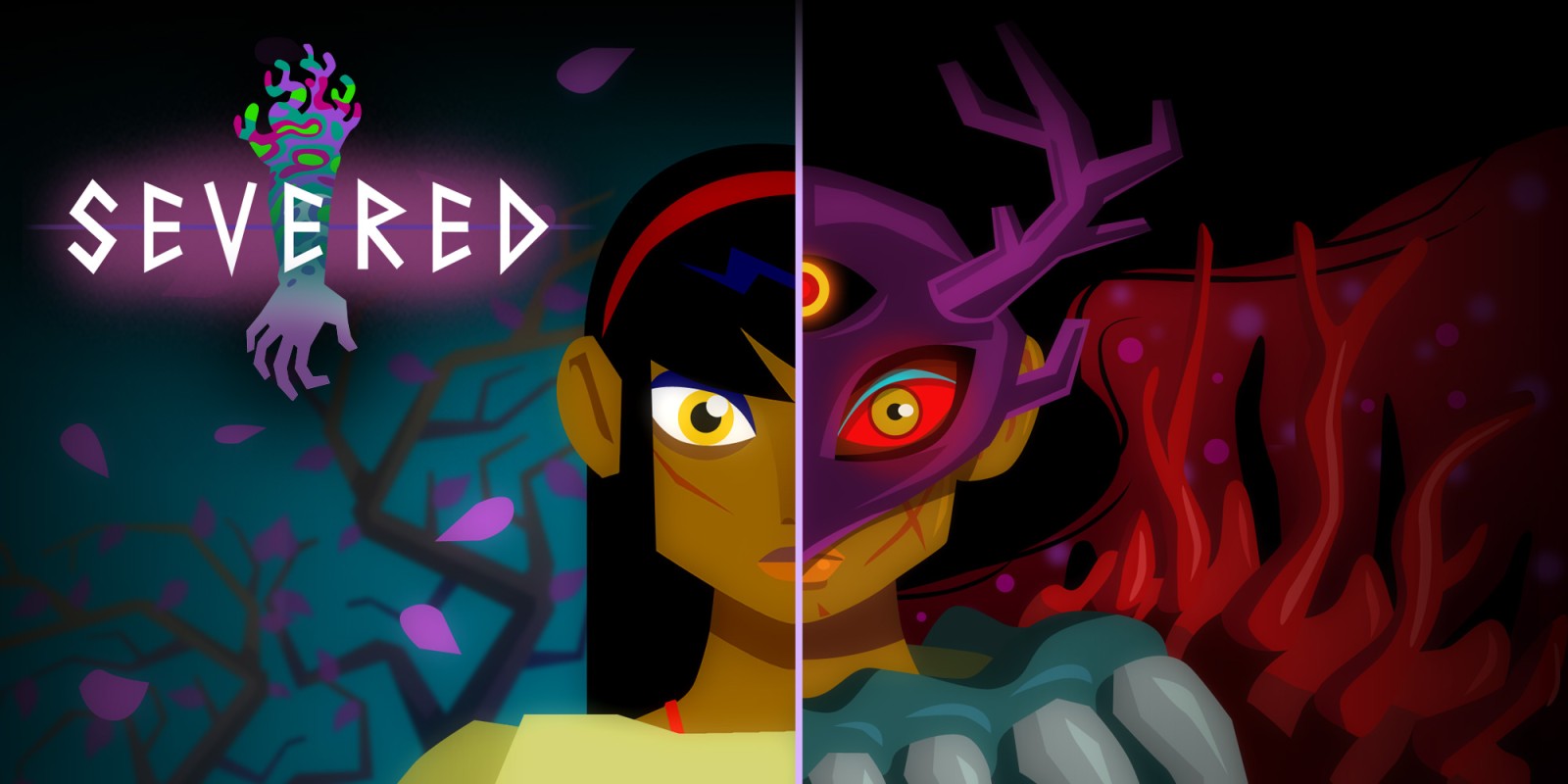 Halloween is Wednesday, so I'm thinking we're going to spook up some scares for the Game of the Day from now until then. We start the week with a game that boasts a dark, grim, macabre feel to it. It's Severed from DrinkBox, the same studio who brought us Guacamelee! and its upcoming sequel. To say that the tone of Severed is quite different from Juan's luchador-inspired adventure would be an understatement!
Severed has you playing as a heroine seeking revenge, Sasha. You move through dungeons, forests, caves, and other areas in a first-person view. The game has an interconnected world where gaining new abilities and keys unlocks shortcuts to previously visited areas. Sort of Dark Souls-ish in world design, but to a much simpler and smaller degree. Severed's essentially a dungeon-crawler, but it spices things up with its touch-only based gameplay.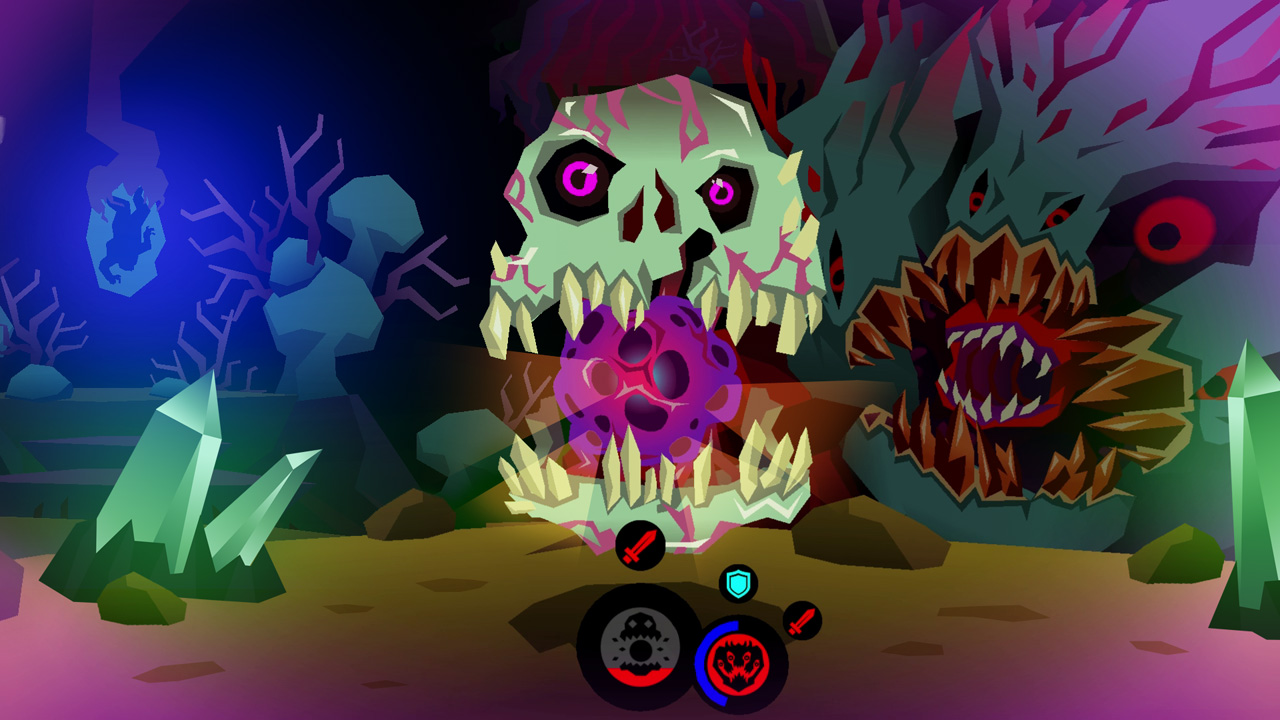 In a typical first-person dungeon-crawler you're selecting battle commands from menus when you're in an encounter. Severed puts you right into the action with swipes of your finger on the Switch's touch screen to slice, dice, and attack foes. As a word of advice, it's best to play Severed with the Joy-Cons detached, so it's just you and the Switch screen unimpeded.
However, enemies aren't just going to sit there and let you unleash holy hell on them. After all, a game's gotta have some kind of challenge, right? Each enemy you face has a gauge that fills. When it is completely full, the enemy attacks. You can block an attack by swiping in the opposite direction that enemy is attacking in, but if you fail to do so, you wind up taking damage yourself.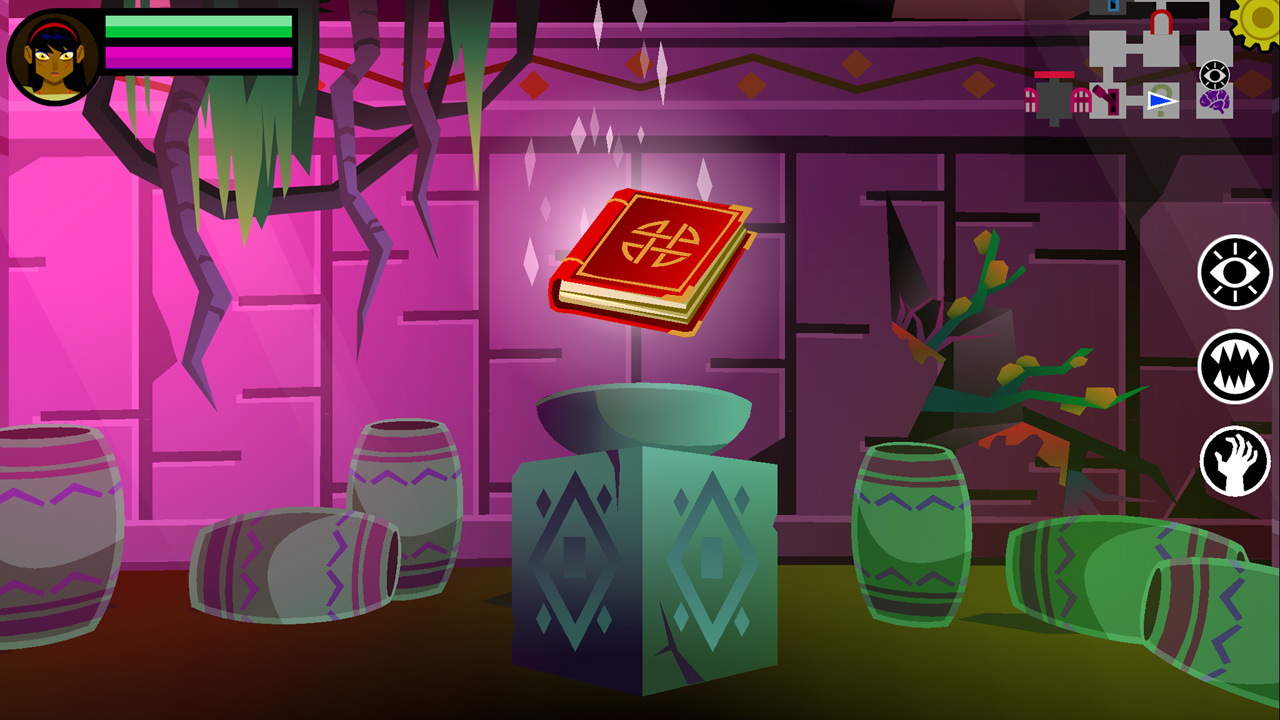 Now, that sounds simple enough, but when you get to the point where foes are blocking and guarding, and you are dealing with multiple enemies at once, things get a bit hectic! It requires you to multitask between watching each of the enemies' gauges while spinning in each direction to block foes when they're ready to strike. Patting your head and rubbing your stomach at the same time, this is not–it's much more complicated–AND fun. (And it doesn't make you look like a total goober either.)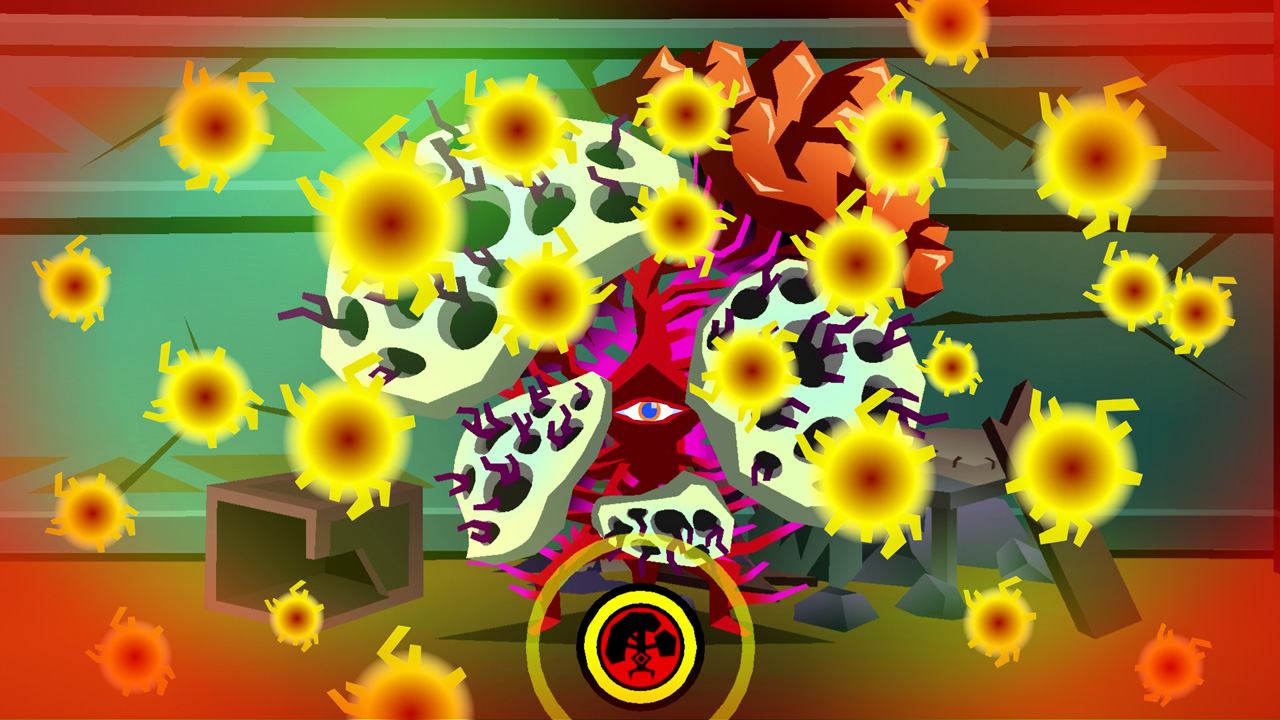 I choose Severed for the Game of the Day because I think it's a great port on the Switch, it's a delightfully entertaining game from the creators of Guacamelee!, and–most importantly–it's on sale on the North American eShop for half off currently. It's like the developer "severed" half of the game's price just for Halloween! Oh, I'm still pretty witty for a Monday, ladies and gentlemen!
News
Bethesda pledges further support for the Nintendo Switch
From Gamespot, Bethesda's head honcho for marketing (I believe that's his 100% official title–look it up!) Pete Hines spoke at a panel during PAX Australia. Some juicy details came out of the panel regarding Bethesda's future support for the Switch.
First, for those interested in Fallout 76 and have yearned for a Switch announcement, let's get this less than stellar news tidbit out of the way. The game just simply isn't "doable" on the platform, Hines stated. However, in a better news, Hines mentioned that the next Wolfenstein game will arrive on the Switch–coming fresh off the release of Panic Button's port of Wolfenstein II: The New Colossus.
With both Doom Eternal and The Elder Scrolls Legends (the card game thing) arriving on the Switch in the near future as well, Bethesda's Switch support for the Switch continues to be fantastic–continuing to make Bethesda one of the top third-parties supporting Nintendo's lean, mean hybrid machine.
Super Dragon Ball Heroes: World Mission reveals its first trailer
Last week, the SwitchArcade Roundup reported on the Japanese announcement of Super Dragon Ball Heroes: World Mission for the Nintendo Switch–based off the Super Dragon Ball Heroes arcade games. Now, we have our first look at the game with this teaser trailer for the game. Get a look at this first footage as Switch owners outside Japan like myself hope for a localization announcement.
Mario Tennis Aces introduces its new playable character for the month of November
Are you still playing Mario Tennis Aces? Well, perhaps the question that should be asked first is: "Have you ever played Mario Tennis Aces?" I keep coming back to the game after having disappointment with the game at launch. However, Aces keeps on improving with new content, patches, and updates.
Regardless, as a new month approaches, Nintendo and Camelot keep on keepin' on with the monthly character updates. November sees the addition of Koopa Paratroopa to the Mario Tennis Aces roster, a character who was a part of Mario Tennis on the Nintendo 64's lineup of Mushroom Kingdom-based tennis fanatics.
Those who play an online tournament match any time in the month of November will unlock this flying Mario foe to play as. If you don't have a Nintendo Switch Online subscription, you can simply get Koopa Paratroopa in December automatically. All you need to do is wait on the sideline for just a little bit!
New Releases
SkyScrappers ($9.99)
I've had a few scraps in my lifetime, but never on top of a falling skyscraper! I'm not Superman, after all! However, now I can have that pleasure–as can you–with SkyScrappers, a twist on the Super Smash Bros.-style platform party-fighter sub-genre.  Battle locally with up to four players, take on the AI in bot brawls, or engage in the many story campaigns within the game–all taking place on falling skyscrapers with moving platforms and debris flying everywhere. And before anyone gets all hot under the collar–No skyscrapers were harmed in the making of this game. …I think. I must admit, though–I did not do my journalistic duty to confirm that statement.
New Games on Sale
There's a pretty good haul of new sales happening on the Nintendo eShop–especially for a Monday. LEGO has three more games available for discount on top of the already discounted LEGO The Incredibles.
As for sales entering into expiration country, I see Green Game: TimeSwapper and Red Game Without a Great Name again! What's the over/under on when these games return to being discounted, I wonder? Hopefully, the sales are helping to give those games more of a spotlight.
Doughlings: Arcade ($5.59 from $6.99 until November 1)
Night in the Woods ($11.99 from $19.99 until November 1)
The Darkside Detective ($9.09 from $12.99 until November 1)
Dead Synchronicity: Tomorrow Comes Today ($9.74 from $14.99 until November 2)
Ginger: Beyond the Crystal ($12.99 from $19.99 until November 2)
Nightmare Boy ($6.99 from $9.99 until November 2)
Gaokao.Love.100Days ($9.99 from $11.99 until November 4)
LEGO City Undercover ($14.99 from $29.99 until November 4)
LEGO NINJAGO Movie Video Game ($24.99 from $49.99 until November 4)
LEGO Worlds ($14.99 from $29.99 until November 4)
Voxel Shot for Nintendo Switch ($7.2 from $8 until November 5)
Deep Ones ($3.34 from $4.99 until November 12)
It's Spring Again ($0.99 from $1.99 until November 12)
Save the Ninja Clan ($1.49 from $4.99 until November 12)
Werewolf Pinball ($1.79 from $1.99 until November 18)
Sales Ending Tomorrow, Tuesday, October 30th
Ben 10 ($13.99 from $19.99 until October 30)
Green Game: TimeSwapper ($1.49 from $2.99 until October 30)
Paper Wars: Cannon Fodder Devastated ($4.99 from $9.99 until October 30)
Pinstripe ($11.99 from $14.99 until October 30)
Red Game Without a Great Name ($1.49 from $2.99 until October 30)
We'll see you back here tomorrow for another installment of the SwitchArcade Roundup. Until then, keep your Joy-Cons charged and your Switches loaded with great games!