The last time we checked in on Skullgirls Mobile (Free) (which is my favorite mobile fighting game, by the way) it was about a month ago when the huge version 2.6 update landed adding in fan-favorite fighter Ms. Fortune and tons of other stuff. Well here we are with yet another update, and while it's maybe not quite on the same level as 2.6, it does add in some fun stuff for the upcoming Halloween holiday as well as some very welcome new ways to familiarize yourself with the ins and outs of this fighter. First up though are the 6 new Silver Fighters which have come all dressed up for Halloween.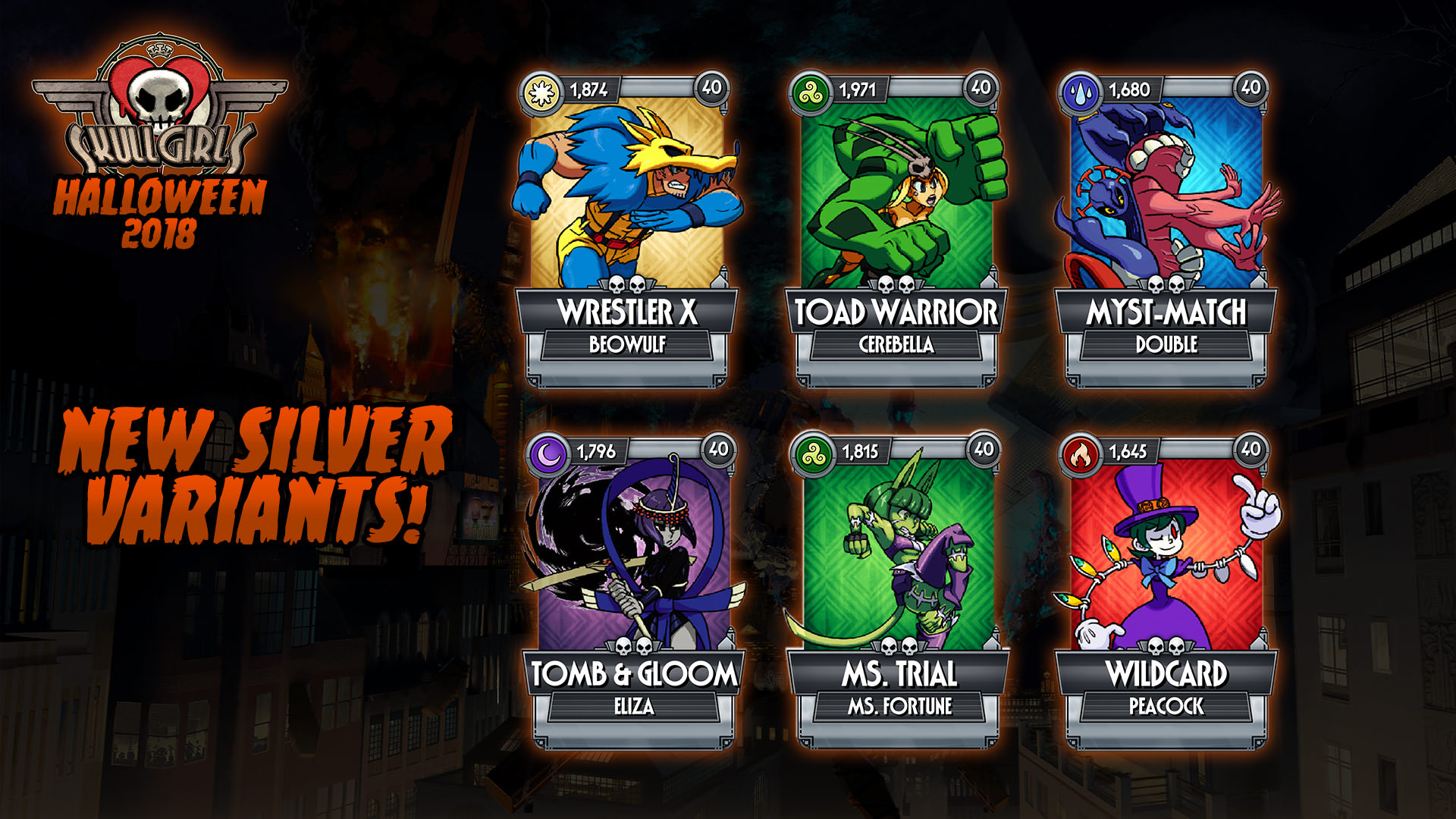 You can get these characters by random through all the typical Relics you can get characters from. So the specific Character Relics, the Silver Lining Relics, the Premiere Relics, etc. But you can guarantee getting one of these 6 new variants through the Haunted Relic. What the heck is a Haunted Relic? I'm glad you asked! It's a special Relic that you can earn by playing the game on Halloween and playing the special Halloween Prize Fight. Here's the skinny courtesy of developer Hidden Variable: "On October 31st, we'll be running a limited time 24-hour Halloween themed Prize Fight called "COSTUME PARTY". Qualifying for event rewards will earn you a guaranteed Haunted Relic, which will secure you one of the new six Silver variants right off the bat! Oh, and the top 100 players will also receive NECROBREAKER – Squigly! Best of luck to everyone aiming for the top 100."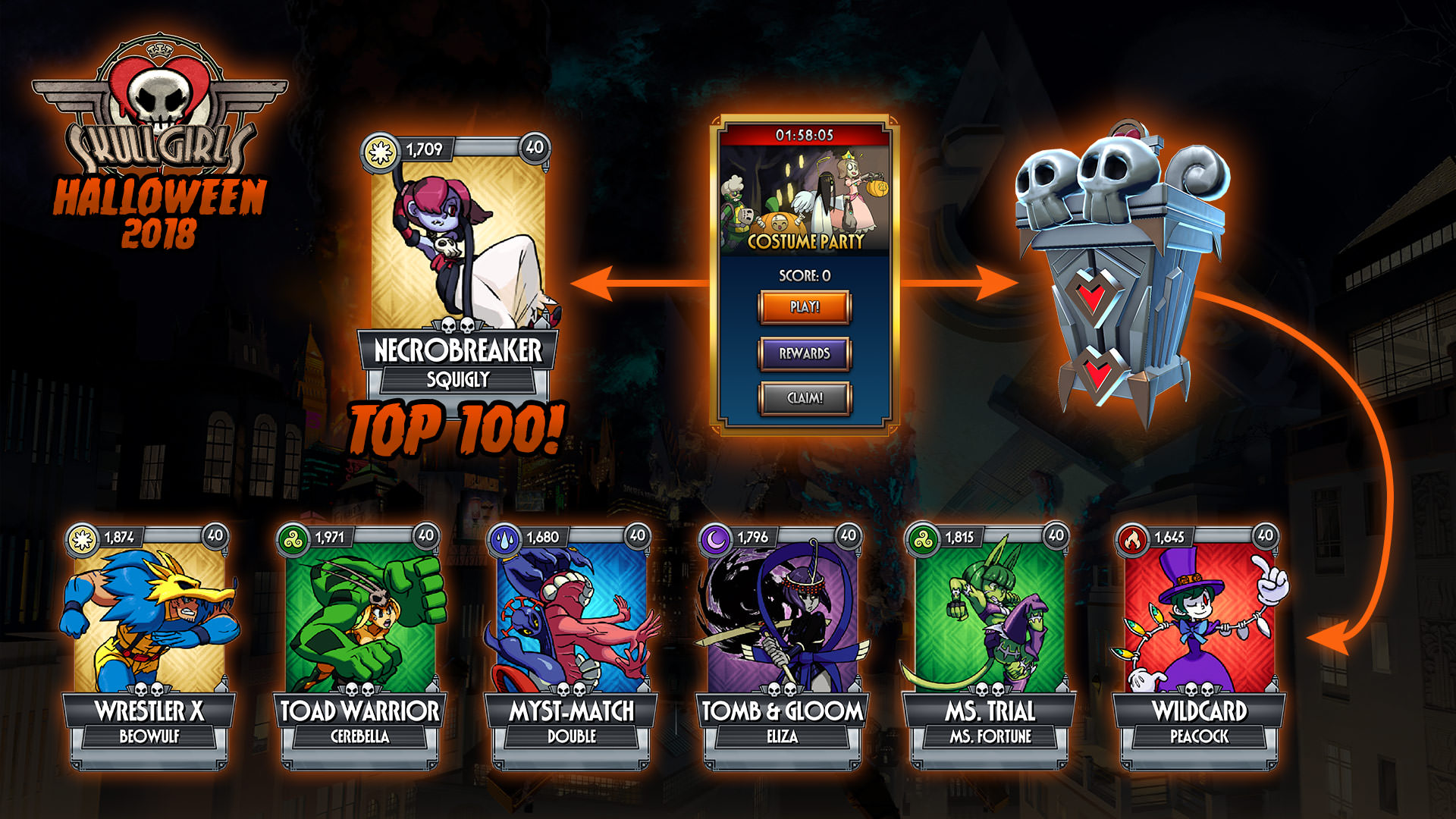 Next up is a new feature called the Cabinet Of Curiosities, which is something of a direct purchase store that Hidden Variable has been wanting to implement into the game for some time. It's basically a special store that you can find by tapping on the jazzy looking new chest icon on the main menu of the 2.7 version of Skullgirls, and rather than trying to earn items and characters through random chance by way of Relics this shop offers you a selection of rotating items that you can outright purchase for Canopy Coins. The selection will change every hour so be sure to check often if there's certain items or characters you've been hoping to get.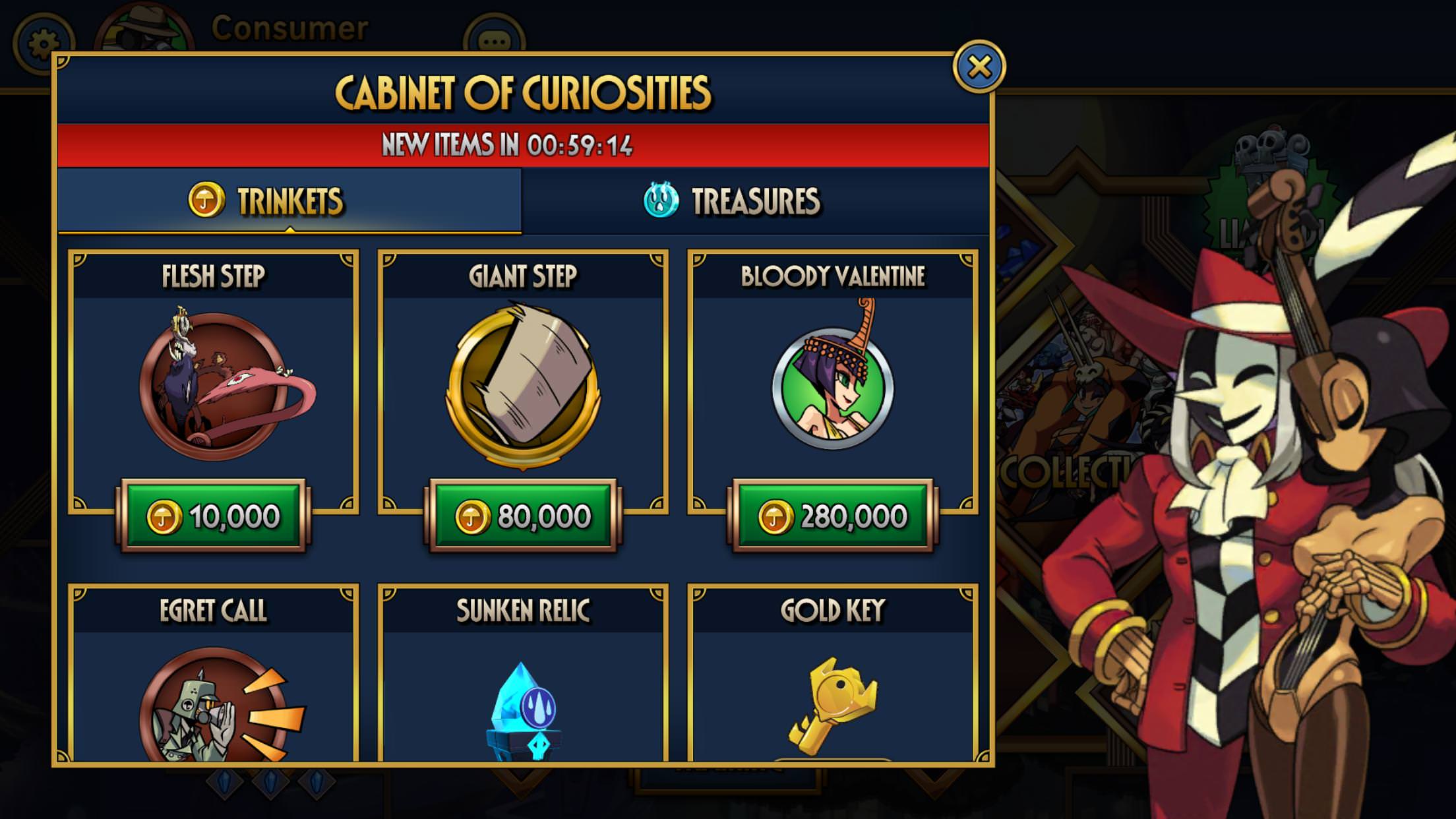 As with any Skullgirls Mobile update, there's much more than those major things I've mentioned above, and you can find out all the nitty gritty details by checking out the version 2.7 thread on the official Skullgirls Mobile forums. One of my favorite additions is direct integration with the game's new official Wiki, which you can find directly at this link or through the game itself in every character info screen or in the Options menu under the Support tab. While this is a Wiki that's officially sanctioned by Hidden Variable, all the info comes from the community itself, and that very active community is the absolute best way to learn all the nuances found in Skullgirls Mobile. So head on over to the App Store and be sure you're all updated to version 2.7, and don't forget to check out the Costume Party Prize Fight that runs for just 24 hours on Halloween next Tuesday.