The big 0.9.0 update PUBG Mobile (Free) is finally here. Last week, patch notes for it "leaked" at first before they were posted on the official PUBG Mobile discord and confirmed. This patch is a 2GB download on iOS and it adds various new features and content in addition to a Halloween theme. Erangel will now alternate between day and night at random in Classic Mode. Spectator Mode also arrives in this update letting you watch other players when you are killed.
Halloween arrives in PUBG Mobile with pumpkins and candies showing up as items across the island. Hellfire AKM deaths will see enemies become scarecrows. There is also a Halloween lucky draw that can net you an exclusive vehicle finish. You can take part in the lucky draw by earning Trick Ticket Scraps and combining them into Tickets. Sanhok gets the QBU DMR as a new weapon that fires 5.56mm rounds and a Rony pickup track as a new vehicle. You can also now bargain with friends to get items at a big discount using a new Share for Deals feature. Aside from these additions, there have been loads of fixes to performance issues and matchmaking issues.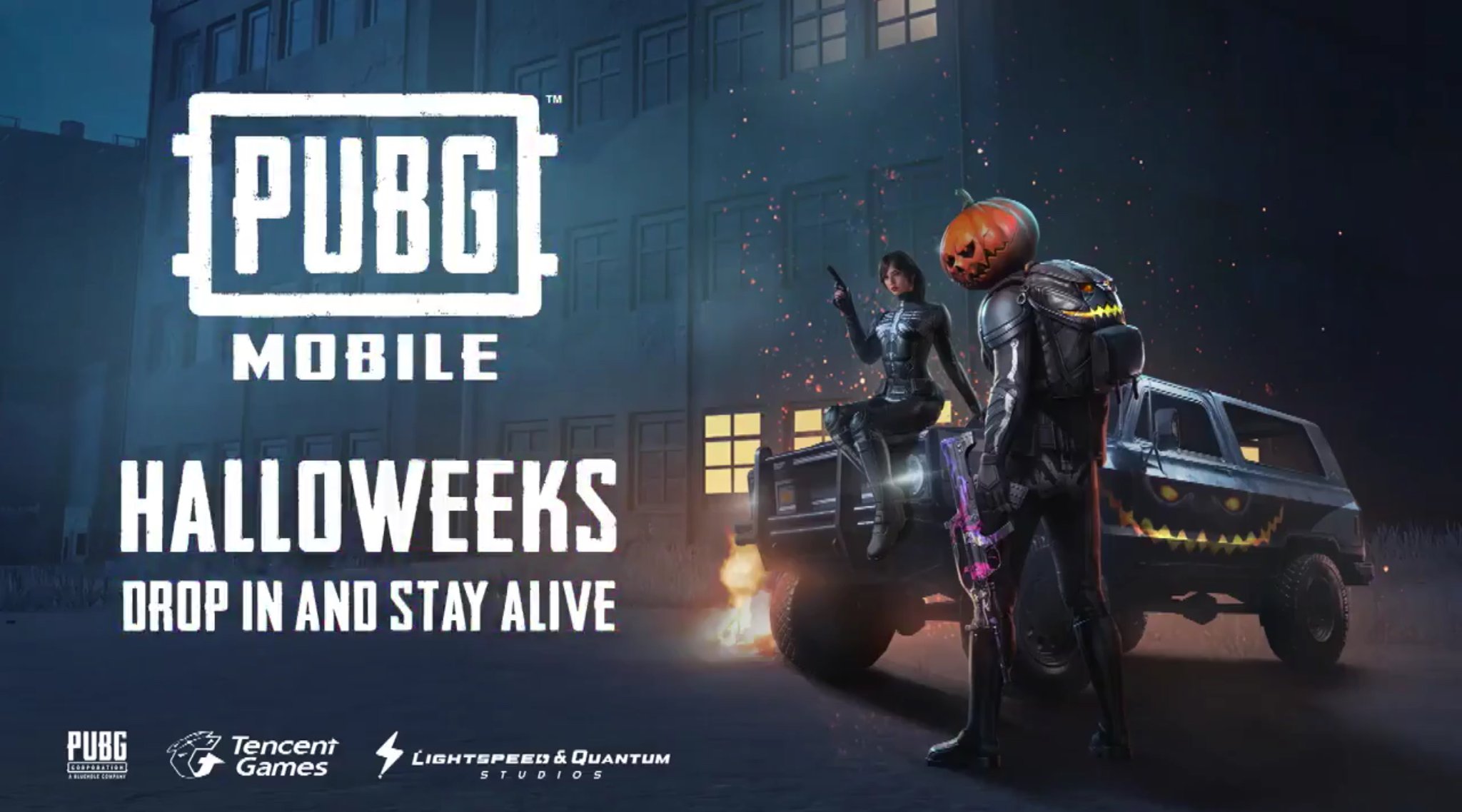 If you do play PUBG Mobile, we have a dedicated channel in our Discord for it and Fortnite. Make sure to join our Discord channel here to squad up and prepare for the big update that is set to hit next week.