While Stardew Valley may be the talk of the town in mobile circles this week, every other piece of the internet that has anything to do with gaming is absolutely obsessed with everything to do with Rockstar's Red Dead Redemption 2, which is due out on the 26th for the Xbox One and PS4. The easiest way to describe the game is that it's Grand Theft Auto set in the wild west (and that is a gross over-simplification, but, whatever). Here's the launch trailer:
Fervor surrounding Red Dead is unbelievable, leading to this reddit post on how Red Dead Redemption 2 will respond to the buttons you press on the controller hitting the front page- Poking fun at how the blurriest screenshots and shortest videos of "leaks" would get tens of thousands of upvotes. Well, Esquire has some actual news that's not only relevant to us, but also pretty exciting: Red Dead Redemption 2 is getting a second screen mobile companion app that can run on either your smartphone or tablet.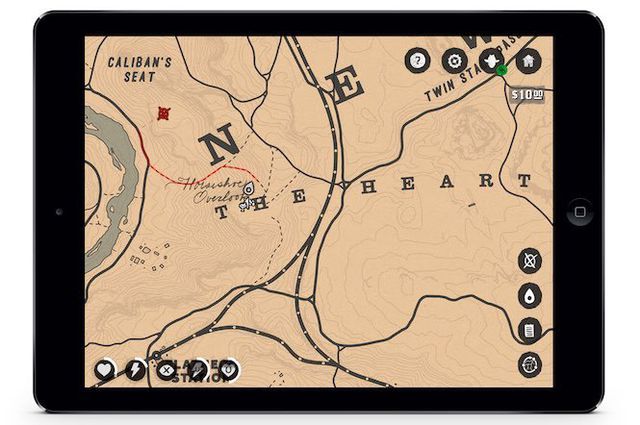 This all makes a ton of sense, as in all these open world games it seems like you spend just as much time in various submenus and maps as you do actually playing. Just having your iPad sitting next to you with all that information on it, updating in real time, seems like a perfect second screen experience. Per Esquire, the app will not only display the map, but do a bunch of other stuff as well:
The app will also show you Arthur Morgan's core info and stats in real-time on your device, allowing you to completely remove the in-game HUD from your television should you choose. Additionally, the Companion lets you examine Arthur's in-game Journal, provides stat tracking through Social Club, contains the full digital game manual, plus an optional digital version of the Red Dead Redemption 2 Complete Official Guide from Piggyback and more.
Stay tuned for both the release of Red Dead Redemption 2 and its companion app this Friday the 26th.
[via Esquire