Heroes versus villains is a classic idea. Sometimes a character blurs the line between the two (anti-heroes such as Deadpool come to mind), but otherwise the good and evil tend to stand on separate sides of a conflict. Marvel Battle Lines (Free) blurs the line between heroes and villains, allowing you to create a card deck comprised of both. The only goal? To beat your opponent and their deck. And the game is out now for both iOS and Android!
Marvel Battle Lines allows players to create a deck of 12 cards, combining character and ability cards to create the best roster you can. It features hundreds – yes, hundreds – of super heroes and super villains, each with brand new artwork, so odds are your favorite is among them. Imagine a team with Captain Marvel, Thanos, Squirrel Girl, Scarlet Witch, and Magneto, for example. Or you can finally have the X-Men together with the Avengers despite their separate cinematic universes.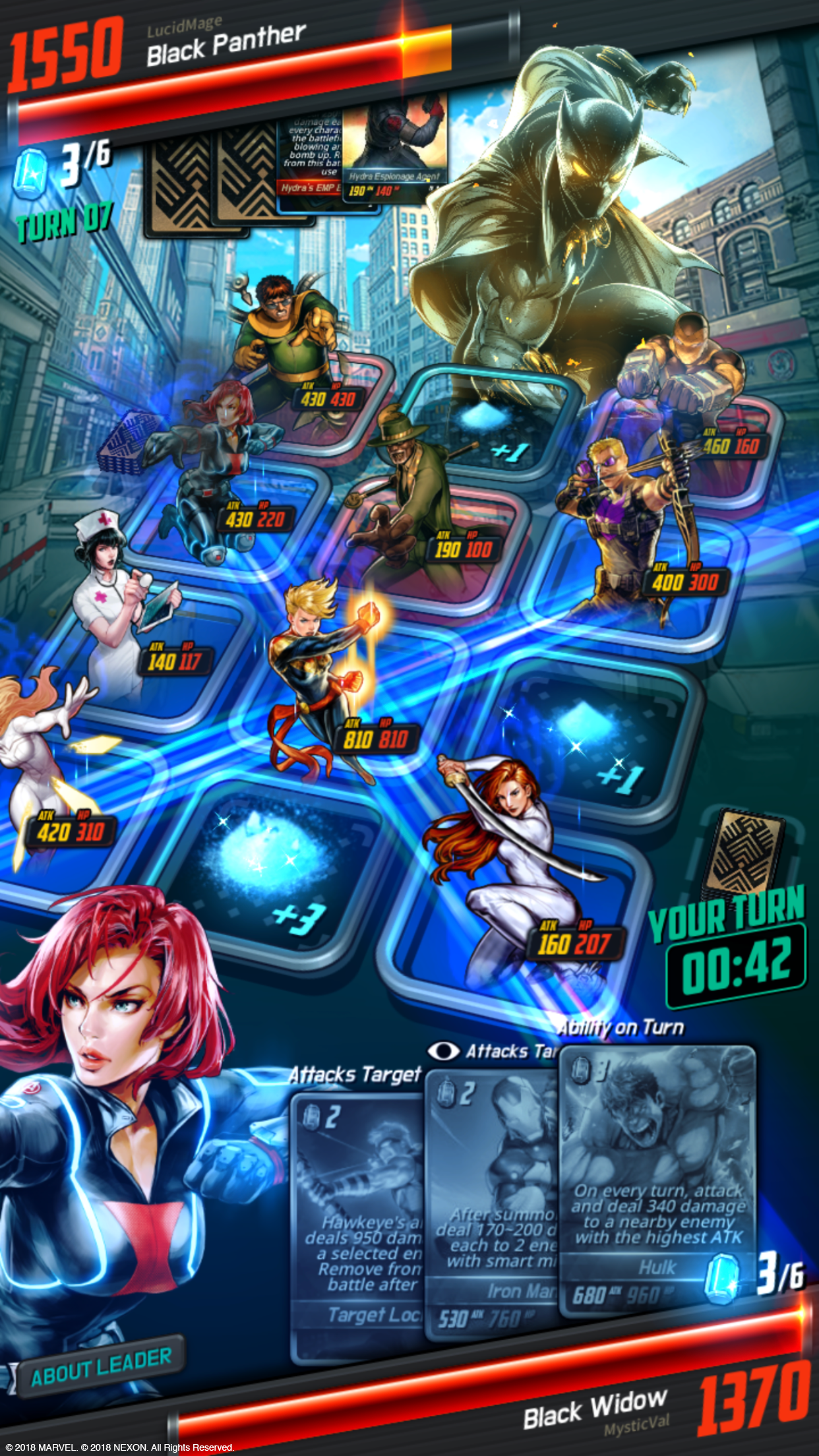 The game has several ways to play, including a single-player campaign with an original story, real-time PvP, and limited time events. The story is by Marvel writer Alex Irvine; since it can't be heroes against villains, the narrative has them combining forces to stop others from collecting cosmic shards that have found their way to Earth.
Following a tutorial, Marvel Battle Lines will throw the player right into the mix, allowing single-player and PvP battles right away. Playing these modes will help build your card deck. Cards can later be upgraded to take on more difficult battles.
Marvel Battle Lines will continue to be updated in the future, with the developer (Nexon) promising to continue rolling out new cards and live events.