Nintendo's Dragalia Lost (Free) was just updated and alongside the big update (size wise) on the App Store, a new summon showcase and a new facility event are now live. The Halloween Fantasia summone showcase has event exclusive adventurers, wyrmprints, and dragons. Logging in nets you a Tenfold Summon ticket. I already used mine and got no 5* as usual. The featured adventurers for the event are Halloween Elisanne, Halloween Althemia, and Halloween Edward while the featured Dragon is Halloween Silke and the featured Wyrmprints are Witch's Kitchen, Of Tricks and Treats, Silke Lends a Hand, and Pumpkin Pail. The Halloween Fantasia summon showcase is live until Oct 31 at 12:59 AM.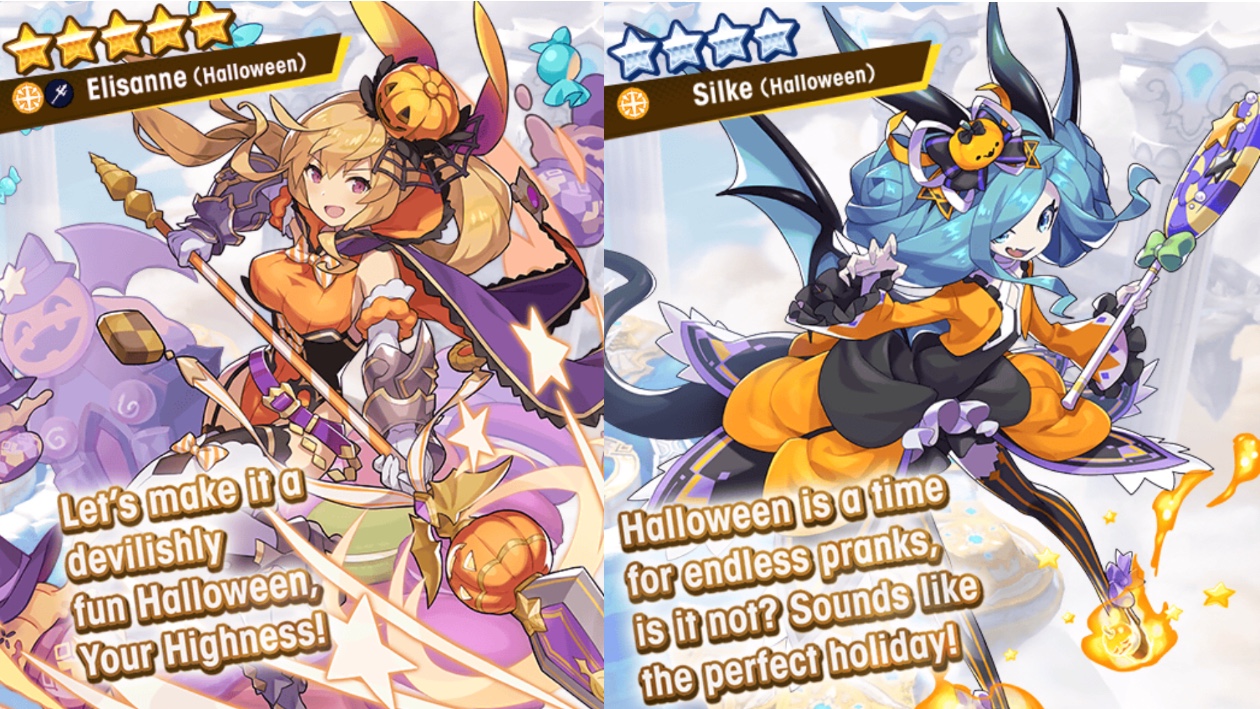 The Trick or Treasure Facility event nets you an event exclusive Sweet Retreat facility. The Sweet Retreat boosts stats of light element adventurers during this event and increasing damage to all enemies during event quests. You can upgrade the Sweet Retreat through snack-o'-lanters earned from events when you equip event specific wyrmprints. The Trick or Treasure event will go on until October 26th at 12:59 AM. Rewards will be available until the same time on November 2nd. There are also some higher difficulty boss battles available. You need ot have cleared Chapter 2 (2-1) on Normal to take part in the event.
Dragalia Lost is free to play on iOS and Android Read our review of it here. As of now there still is now update on more countries being added to the game. If you're reading this in an unsupported country, I feel your pain but you can make a US account pretty easily for this. Read our review of the game here.