Fortnite (Free) Season 6 began a little while ago and today sees the second update to hit the Battle Royale sensation since then. Patch 6.02 brings with it a new Limited Time Mode, a new weapon for Battle Royale, fixes to the Switch version and more. The updates are now live on all platforms. The disco minigame in SEGA's Yakuza 0 was definitely a hightlight in the game for me. I can't wait to see how the new LTM based around a disco dance off fares here.
Disco Domination has dance floors across the island. Once you take out enemies, you dance to raise a disco ball up from the floor. The aim here in the 50v50 mode is to fill the meter as fast as possible by capturing and defending dance floors across the the map. For this mode, respawning is off until the last storm circle. Five dance floors appear when the storm isn't moving. You need to emote when no enemies are present in a dance floor to raise the disco ball and capture it. The new weapon addition is the Quad Launcher. It lets you fire up to four lobbed rockets quickly. It is available in epic and legendary variants only. The Switch version gets some more fixes. Things have been rocky for the Switch version for the last few updates. Hopefully things settle soon.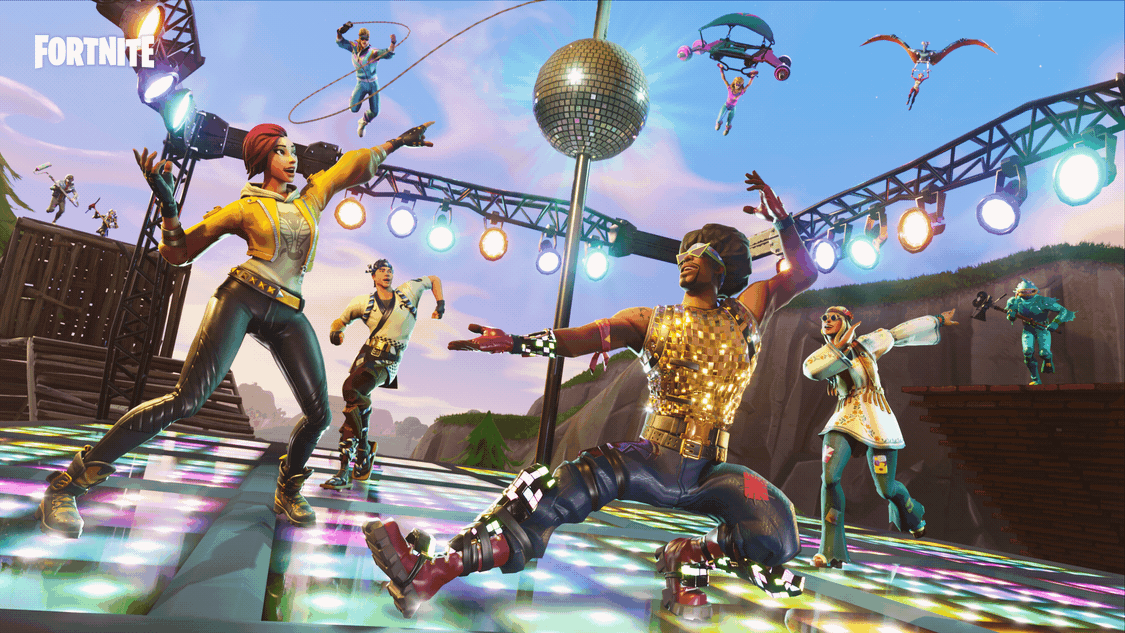 The update is now live on the App Store. You still need to download data in game after launching Fortnite once the App Store download of under 150 MB is complete. If you do play Fortnite, we have a dedicated channel in our Discord. Make sure to join our Discord channel here to squad up and get some Victory Royales and find more like minded folk. If you play only on Nintendo Switch, you can now play with PS4 gamers as well thanks to Sony waking up.