Jared spotted Rad Trails on the forums earlier this year and the neon aesthetic was already enough to get me interested in it. It is a dirt bike game that has you trying to beat your own or someone else's times while performing various tricks across dozens of levels. While it was initially accepting beta testers through a sign up, Apple's new public TestFlight program for apps and games has allowed Rad Trails to open the floodgates. Before getting into those details, watch the gorgeous gameplay video below:
I was already sold on the aesthetic but I love the interface and how elegant it is. this is basically how a bike game should be on iOS and the music fits the visuals perfectly. I hope there are some nice varied tracks across the different kinds of levels. The video above shows off slick gameplay with multiple trick chains. I can't wait to play this myself.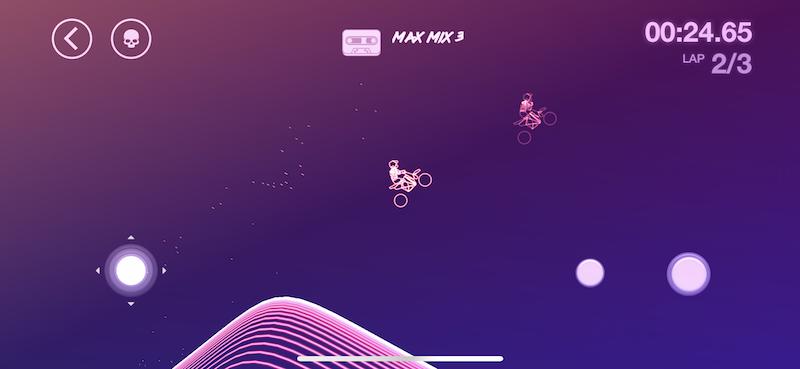 If you want to try it out, you can sign up using this TestFlight link. (https://testflight.apple.com/join/S7tXxfKK) Head over to our forums for more discussion and beta information here.
https://toucharcade.com/community/threads/rad-trails-shred-the-neon-hills-in-this-action-packed-retro-totally-rad-dirt-bike-game-beta.324856/