As is ever the case, mobile games could be found all over the massive Makuhari Messe exhibition center during Tokyo Game Show. Major multi-platform publishers had their mobile offerings housed in their booths, mid-sized mobile publishers had their own somewhat-ornate sections, and the indie mobile developers were, for the most part, occupying the Indie Games section found in Hall 9 of the complex, away from the noisy bustle of the main areas. Once again, they shared their space with the merchandise corner, the eSports stage, and the rapidly-expanding VR games area.
This year saw one big change, however. While in previous years, the Indie Corner was sponsored solely by Sony, this year Nintendo joined in on the sponsorship. The result? The Indie Corner was almost twice as big as normal this time around. Naturally, a lot of those indie games were for non-mobile platforms. Switch, PlayStation 4, PC, and so on were getting plenty of love, but there were quite a few mobile games as well. Much more than usual, and that means I really couldn't give all of them individual looks. Thus, I'd like to once again use this wrap-up to give a little attention to the ones I couldn't get to.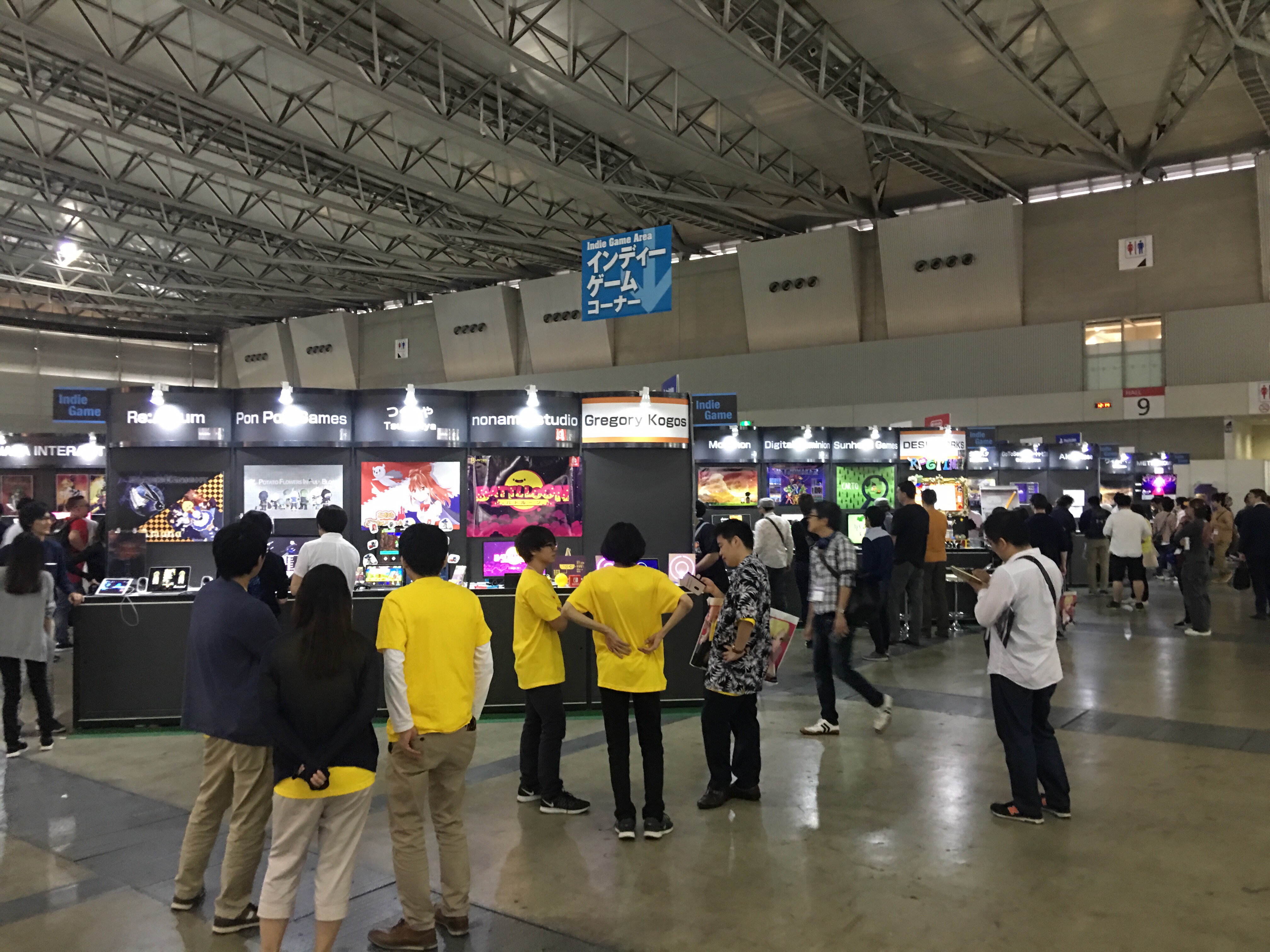 Some developers who were there showing their latest on another platform often brought their earlier titles along, and some of those had been released on mobile, such as the unique shooter/tower defense hybrid BlackKnight and Click Chronicles . There were also some interesting games making their Japanese debut, such as My Child Lebensborn ($2.99), Parade (Free), and Crystal Clash (Free).
There were also some games that looked interesting but also seemed very unlikely to get an English localization. Adventure games like Armchair Detective, Sleeping Museum, and Unreal Life all looked interesting, but there would definitely be a pretty big language barrier for anyone who can't speak Japanese and wants to play these games. It's a real shame because some of these games have absolutely gorgeous pixel art. Just check out Unreal Life in the video below.
There were also some return appearances from some developers that were showing off the same games as the year before. Good ol' Firi Games was there once again showing Phoenix 2 to generally favorable reactions, and Battlebrew was showing both Battle Sky Brigade and its spin-off Battlesky Taptap. Neotro had Cureries at the show yet again, and I'm pretty sure XD Network's Muse Dash also made a repeat appearance.
On the whole, I would say there were quite a few more mobile games on display thanks to the larger Indie Corner area. The number of Switch games was also higher than last year, while there seemed to be fewer indies taking a crack at the PlayStation 4. PC of course remains a healthy outlet for any developer aiming beyond the Japanese market, and most of the mobile games on display were also said to be coming to computers at some point.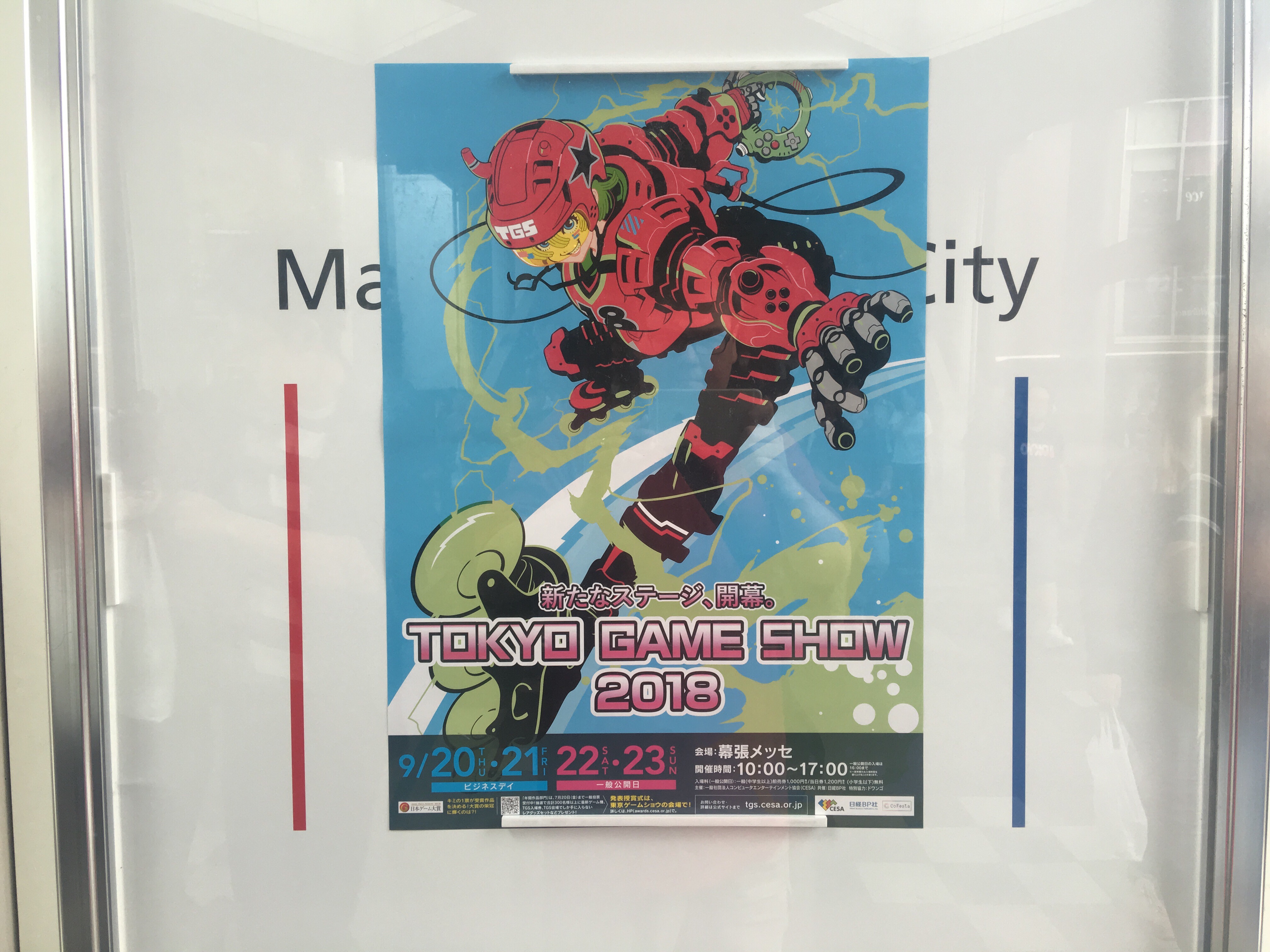 And really, that seems to be how things are going to be in the highly-competitive mobile market from here on out. Mobile is settling in as a support platform where existing projects from more reliable markets can perhaps earn a few sprinkles for the sundae. At least as far as indies go, anyway. The big publishers are certainly still gunning for the cash prizes that come with hitting the top revenue charts, but I get the sense that not many independent developers hold any illusions about mobile-only games having a shot at earning much money.
Nevertheless, mobile does seem to be earning its keep well enough for ports and cross-platform releases to keep on supporting it, which means we'll still be seeing plenty of games come along. It's not the worst fate. With any luck, the Indie Games Corner at Tokyo Game Show will maintain its size next year, once again allowing a variety of games from all over the world to get their time to shine in Japan.