Square Enix has a ton of free to play games on iOS and Android but one of the few that has managed to somehow retain a following from what I've seen is Final Fantasy Record Keeper (Free). As with any free to play RPG on mobile, collaboration events are a thing with limited time bonuses and Square Enix always digs deep into its various brands to spice things up for players. Final Fantasy Record Keeper has an event on with my favourite Square Enix product since NieR: Automata. Watch the video below showcasing the Octopath Traveler event.
Octopath Traveler is Square Enix's Nintendo Switch exclusive retro styled RPG that feels like Final Fantasy VI and a SaGa game had a baby with one of the best soundtracks in years. The event in Record Keeper is the Crossing Paths event that has two dungeons from Octopath Traveler joining in. If you played the original demo on Switch, the Primrose and Olberic stories are featured here. You can use your Record Keeper party of Final Fantasy characters to fight Octopath bosses to earn various rewards.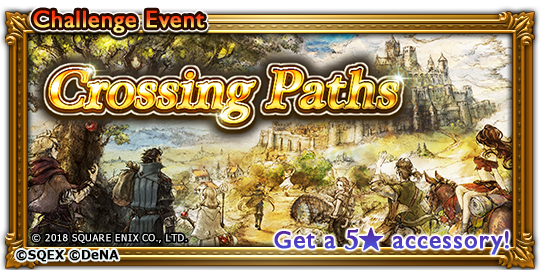 There's also a login event on right now that can see you get 3 Mythril, an exclusive relic in the form of Olberic's Sword and more. The highlight of the event is being able to add the main theme to the Music Hall through the event. The collaboration event is on until September 26th at 7:49 PM. If you've been away from Record Keeper, now is a good time to get back for this event.