It's been quiet in Animal Crossing: Pocket Camp (Free) since last week when the latest flower event ended. After several weeks of overlapping events, for once there was nothing new do to past the usual daily activities of chatting to animals and filling their requests, fishing, bug-catching, and picking fruit. Now the game will be awash in inky color, as Splatoon comes to the game thanks to several events set for this month.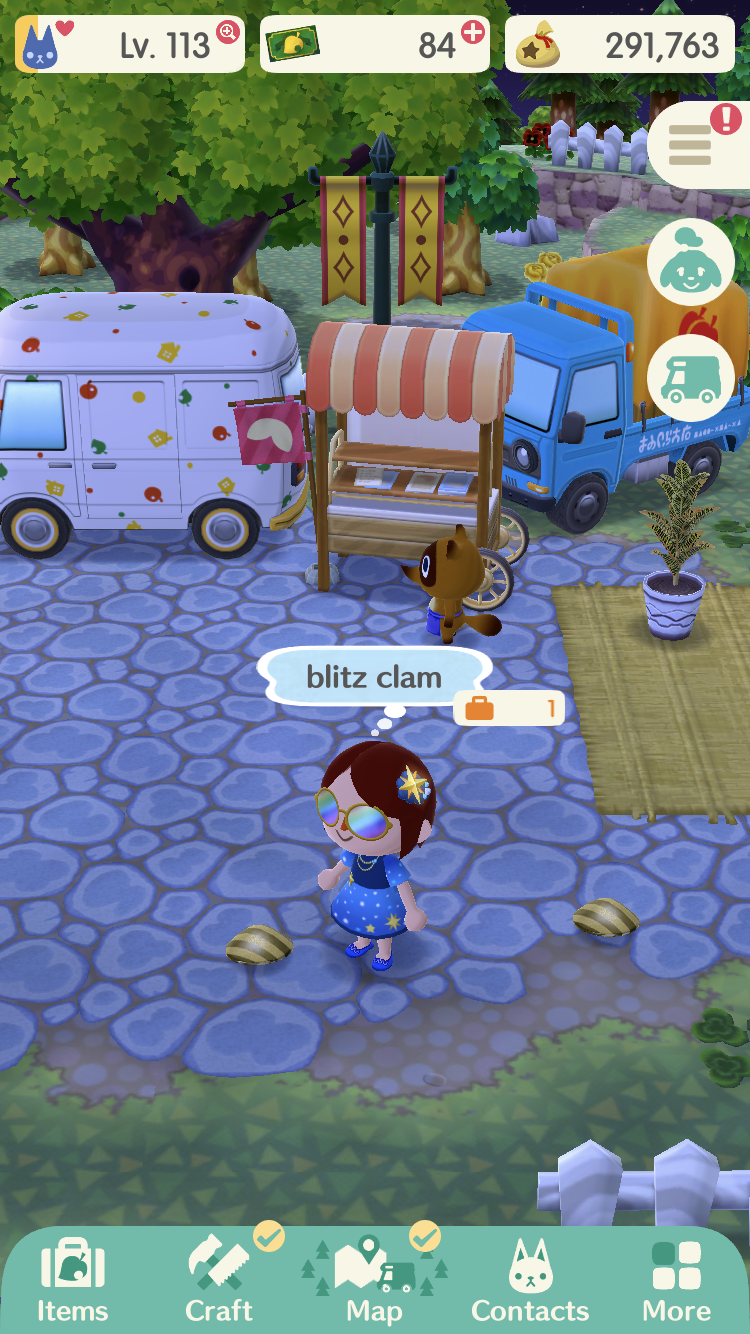 If you're a Splatoon fan with stacks of Leaf Tickets burning a hole in your digital pocket, you'll want to look into the Splatoon 2 Fortune Cookies, called Inkling's Splatted Cookie. As with other fortune cookie series, there are ten items that can be acquired randomly by chowing down on the in-game cookies. Cookies can be purchased for 50 Leaf Tickets each, or a box for 250 Leaf Tickets. These themed fortune cookies are only available until October 11.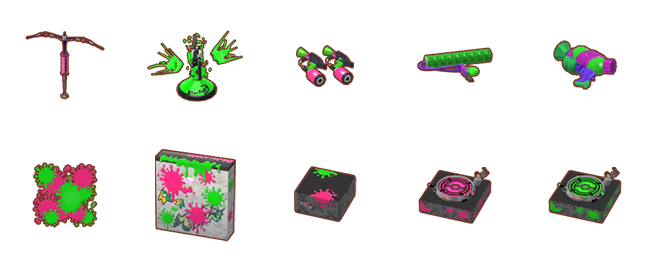 Items you can find in Splatoon Fortune Cookies include:
Splash wall
Splat sprinkler
Splat dualies
Splat roller
Splattershot
Turf-war floor
Fresh graffiti wall
Splat stage
Pink spawn point
Green spawn point
On the active participation side of things, a Clam Blitz Scavenger Hunt has launched today and will run until September 25. Similar to the Gyroidite events, you'll be searching around for a specific clam. Unlike other seashells, this clam won't be restricted to the beach, so keep an eye open everywhere you go. You'll also be able to claim clams from the quarry at specified times. You can then use clams to craft Splatoon-themed items clothing items. If past hunt events are a sign, it won't be too difficult to craft these exclusive items before the time is up. There are two premium items in the bunch, requiring Leaf Tickets instead of clams.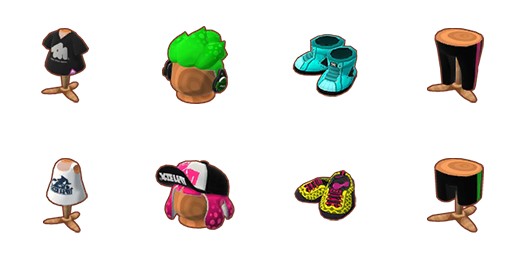 Items you can craft through the Clam Blitz Scavenger Hunt include:
Black v-neck splat tee
Green Inkling-boy wig
Mint Dakroniks
Inkling-girl pants
White King tank
Pink Inkling-girl wig
Yellow-mesh sneakers
Inkling-boy shorts
As part of the month-long event, Animal Crossing: Pocket Campwill be giving away three exclusive free gifts just for logging in and checking your mailbox. The purple Squid Girl helmet is available today, the Squid shirt is available September 19, and the Squid parka is available September 23.

The clam hunt won't be the end of the Splatoon invasion of Animal Crossing: Pocket Camp, as a fishing tournament with the same thing begins next week, on September 19. I will be back to update you then with all you'll need to succeed!