Each and every day new mobile games are hitting the App Store, and so each week we put together a big old list of all the best new releases of the past seven days. Back in the day the App Store would showcase the same games for a week, and then refresh those features each Thursday. Because of that developers got into the habit of releasing their games throughout Wednesday or very early Thursday in order to hopefully get one of those coveted features spots. Nowadays the App Store refreshes constantly, so the need for everyone to release all on the same day has diminished. Still, we've kept our weekly Wednesday night format as for years that's the time people knew to check TouchArcade for the list of new games. And so without further ado please check out the full list of this week's new games below, and let us know in the comments section which games you'll be picking up!
---
Basketball Party Shot – Dunk!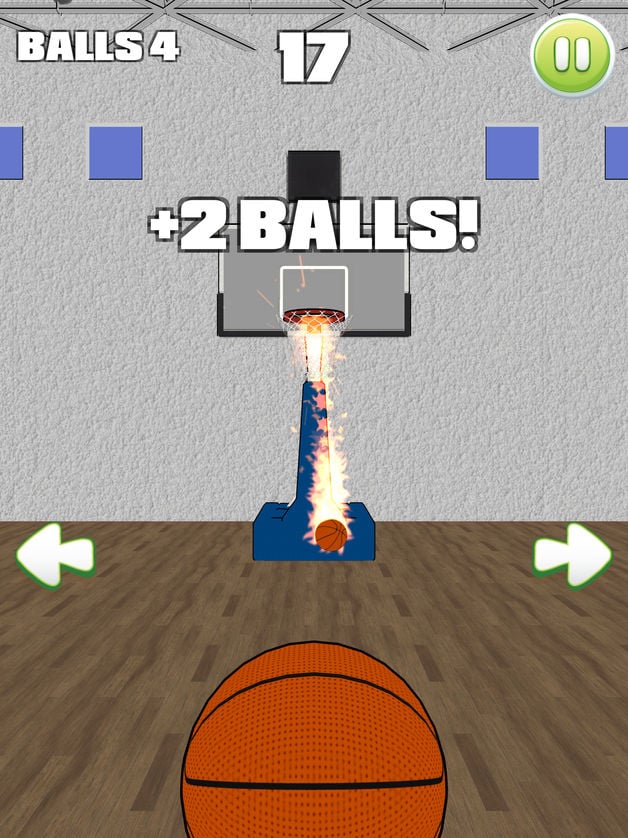 iTunes Description
Basketball Party Shot is a multiplayer dunk shot game with ability to play up to 8 players on one device. Play with your friends or become a basketball star in arcade mode! Unlock new balls and competite with other players online using GameCenter.

Features:
– 2 game modes (arcade, multiplayer)
– online leaderboars
– unlockable balls (soccer ball, tenns ball, football ball etc.)
– cartoon 3D graphics and realistic physics
Forum Thread: Basketball Party Shot – Dunk! (by Evgeny Borodin)
---
Bike Unchained 2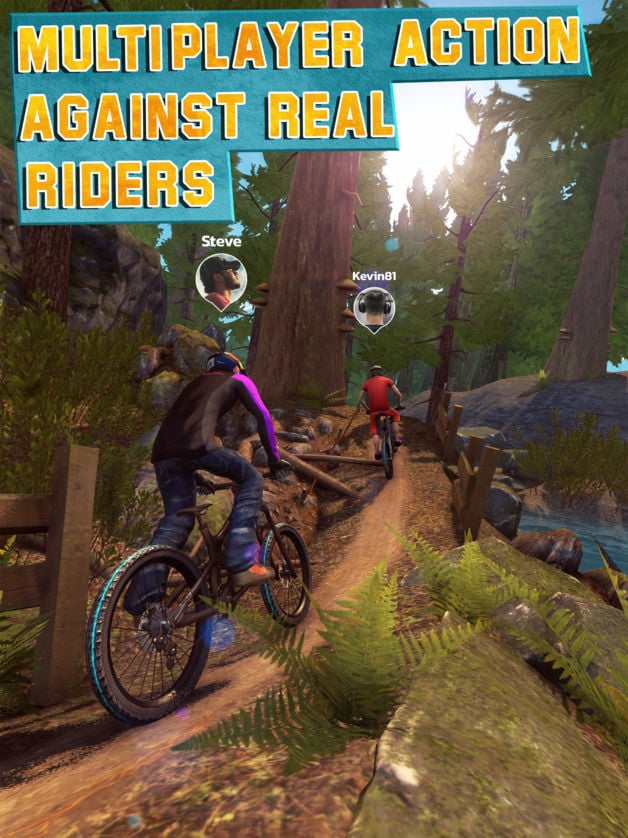 iTunes Description
Bike Unchained 2 from Red Bull is the sequel to the #1 mountain bike game on mobile! Race against real riders in PvP Downhill action, or line up your best tricks in Slopestyle competitions. Will you be on top of the podium when the dust settles?

Gear up for the world's biggest mountain bike competition in Bike Unchained 2! Prove you're the fastest on the mountain in ranked league racing and take home the title of the world's top rider. Send it in Slopestyle runs that test your style and skill. Pedal through five different environments with trails that offer gnarly rock gardens, fast flowy singletrack, and everything in between. Customize every part of your ride and your look with an insane amount of parts and gear. Tell the world you're the best and look good doing it! We'll see you at the bottom.
Forum Thread: Bike Unchained 2 (by Red Bull)
---
Bouncy Tins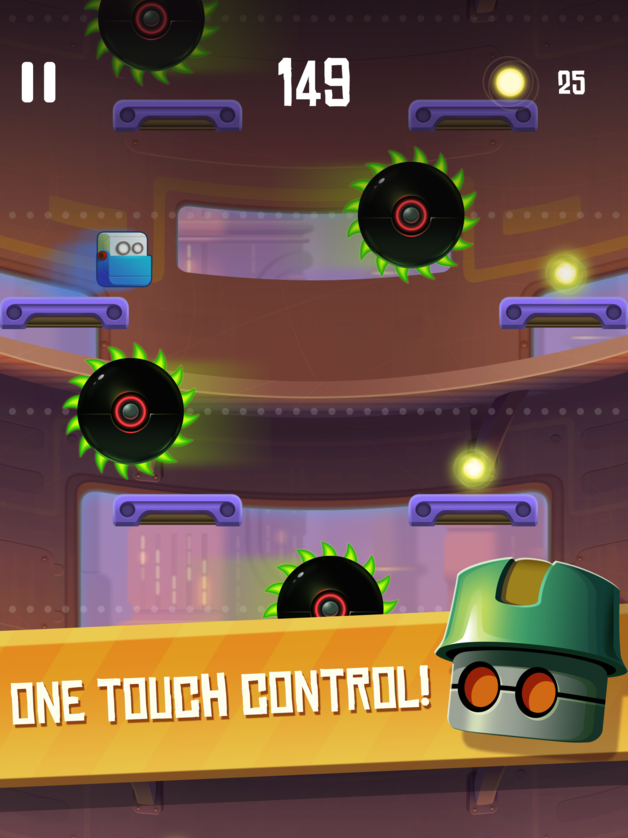 iTunes Description
Being a robot is not that easy for sure, but becoming a free robot is something else altogether. That won't deter the tiny bouncy tins from trying. Traps, dangers and hazards are on the path leading to freedom.
Can a tiny metal head get through all this and still manage to escape the evil robot overlord ?
Bouncy Tins is a one touch controlled game that will require all your skills and reflexes to go through. And on top of that, you even have a bunch of crazy challenges to keep you even more entertained!
Forum Thread: Bouncy Tins (by Luau Games)
---
Chaos Reborn: Adventures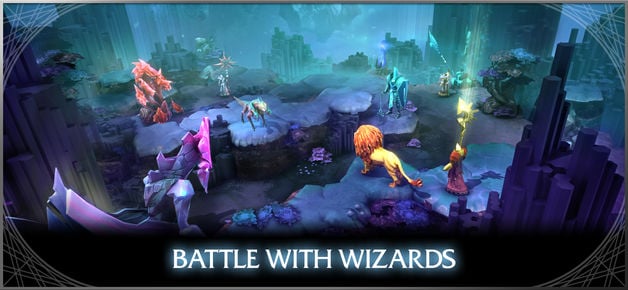 iTunes Description
From the creator of X-COM, Chaos Reborn has arrived on your mobile device with Chaos Reborn: Adventures!

Defeat magical wizards in tactical turn-based combat in this spellcasting strategy RPG! Chaos Reborn: Adventures combines RPG-style turn-based combat with the tactical positioning of chess and the bluff of poker to create an entirely unique strategy game. Customize your wizard with 100s of gear items, spells, and mythical creatures to secure victory!

Battle your friends in a head-to-head competitive multiplayer mode, or try your hand at a robust single-player narrative campaign as you discover a complex tale of warring wizard factions, mystical realms, and supernatural forces. The choice is yours!
Forum Thread: Chaos Reborn: Adventures (by Big Blue Bubble)
---
Cube Cube!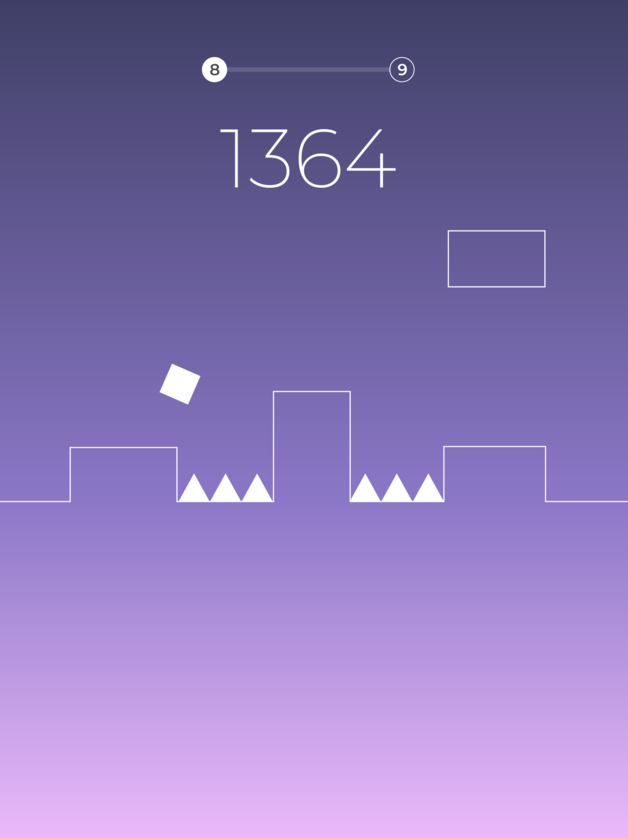 iTunes Description
A beautiful minimalistic runner game with lots of challenges and endless fun.
Only 1% can escape through level 10! Are you up for the challenge?
Forum Thread: Cube Cube! (by Appventure Studio)
---
Dwarven Village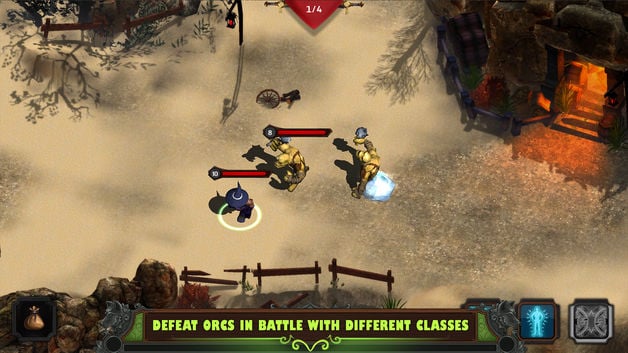 iTunes Description
Dwarfs fortress was taken by Orcs! It's time for you dwarf leader! You must destroy the hordes of invaders, that took everything away from the dwarves. Only the anvil, the alchemist's cauldron and the farm were left in the city.
Be a blacksmith, a farmer and an alchemist to prepare everything before the fight.

Help the dwarves gain their land and reconstruct the light of the old, lively village. Hunt for dangerous creatures, collect valuable items from them and use craft skills to create equipment!
Forum Thread: Dwarven Village (by Artur Kulig)
---
Evil Defenders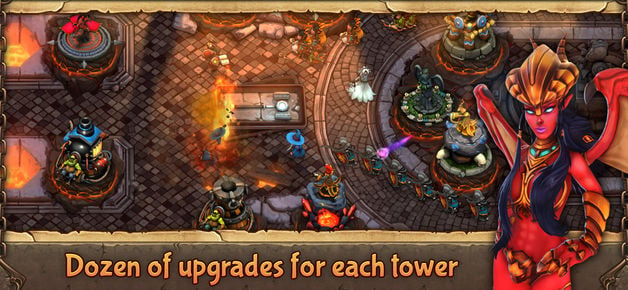 iTunes Description
Evil Defenders is a fun, frenetic defense game with a bit of humor thrown in. Featuring beautiful graphics and challenging gameplay, Evil Defenders lets you build and upgrade powerful defensive towers, use special landmarks unique to each map, and cast spells to repel enemy forces as you defend the Lands of Evil from invaders.
Evil Defenders has a huge amount of gameplay and offers the ability to play the game in many different ways through unique tower upgrades, a deep skill tree and 100 in-game achievements.
This is the Defense Game for true fans of the genre!
The challenge continues with six modes of difficulty and 90 levels across 15 distinct mission maps. Fight for evil!
Forum Thread: Evil Defenders (by Crazy Panda Limited)
---
Flank That Tank!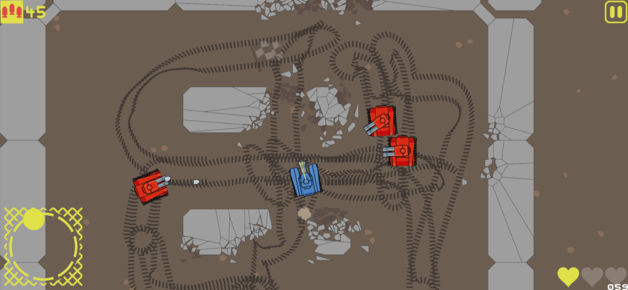 iTunes Description
Do you like blasting through walls?

Fight your way with your tank through fully destructible worlds. Every thing you see on screen can be destroyed.

With state-of-the-art 2D physics.

Runs at rock steady 120 FPS on devices that have ProMotion.
Forum Thread: Flank That Tank! (by Game Studio Abraham Stolk Inc.)
---
The Last Runner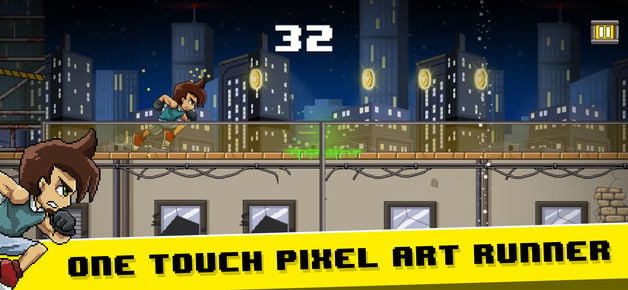 iTunes Description
Run without limits in an abandoned town!

Ray, our hero, is an experienced runner with parkour knowledges. He was born in Cat Town 18 years ago, but today that town is not the same. Now it's an abandoned place, dangerous, with radiactive waters and infected cats…

But Ray is a great runner and adventurer (a bit opportunist), he knows about Cat Town's treasures, there's a lot of coins and hidden treasures and he's ready to collect it all!
Forum Thread: The Last Runner (by CheesecakeGames)
---
Ninja VS Bomb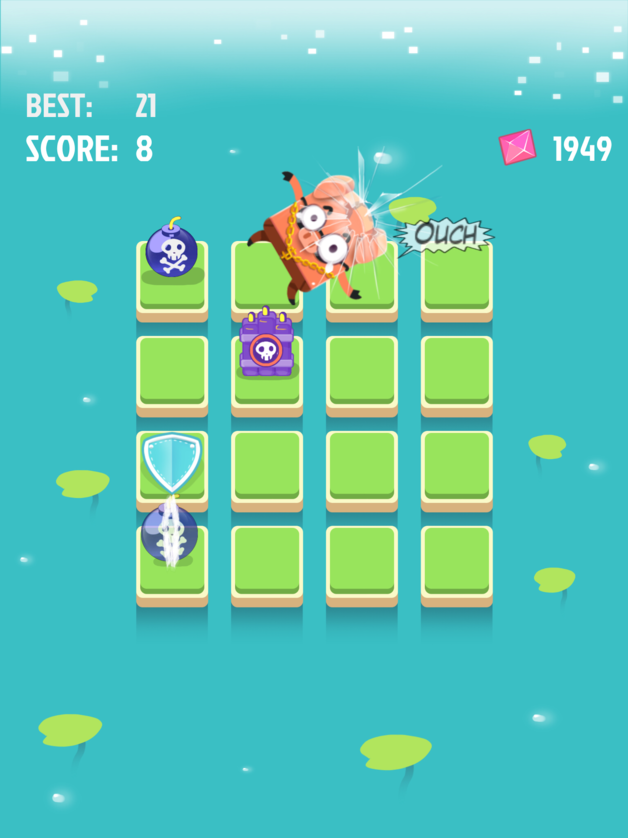 iTunes Description
Test your reaction as a ninja jumping and dodging through a dangerous field with lots of explosive bombs.

Survive as long as you can and climb up the leaderboard to become a ninja master.

Will you become the world's best or worst ninja? Let's see.
Forum Thread: Ninja VS Bomb (by Genix Lab)
---
Onitama: The Board Game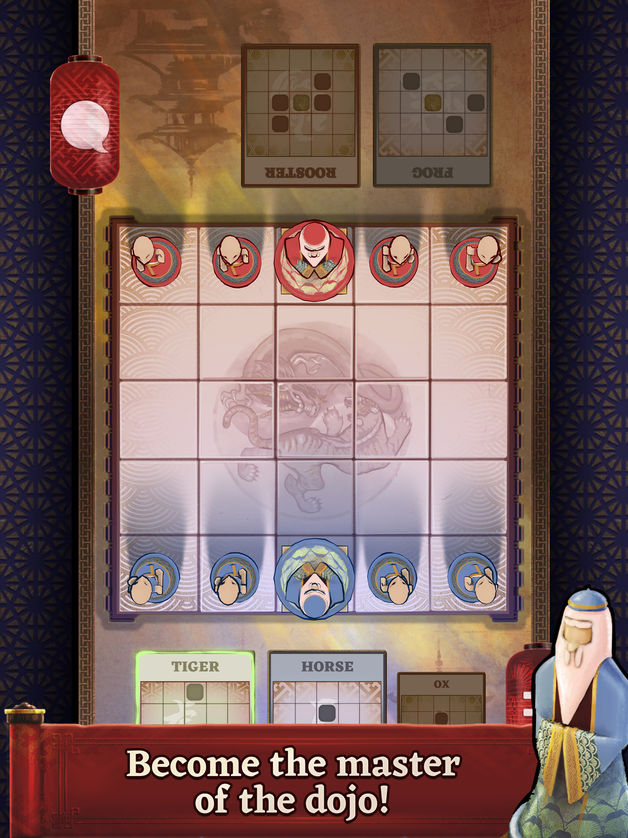 iTunes Description
Immerse yourself in an ancient Japanese setting and discover Onitama, an exciting, fast-paced strategy game! Onitama is somewhat reminiscent of chess and rather addictive with its dynamic game mechanic in which warriors face off so their master may win the game. Concentration and luck are the only weapons you'll have at your disposal! You'll need to fully master mind and body to defeat your opponents.
Forum Thread: Onitama: The Board Game (by Asmodee Digital)
---
Pocket Luna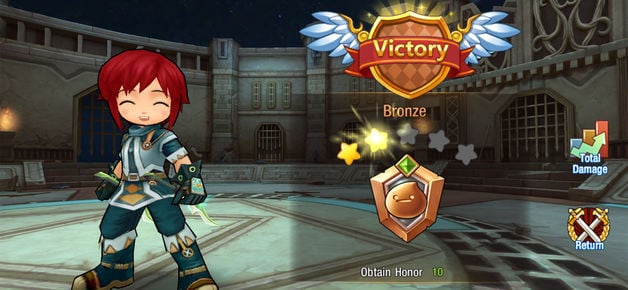 iTunes Description
Pocket Luna – A fantasy game that takes you to an exciting and ancient world. In your travels here, you will meet new friends, collect cute pets and beasts, and fight the dark forces that lie within this world. The bright and playful art style mixes with an intricate skill system, exciting gameplay, fashionable clothes and wings, and deep social features to create an amazing fantasy world for you to explore!
Forum Thread: Pocket Luna (by X.D. Global)
---
Rip 'Em A New One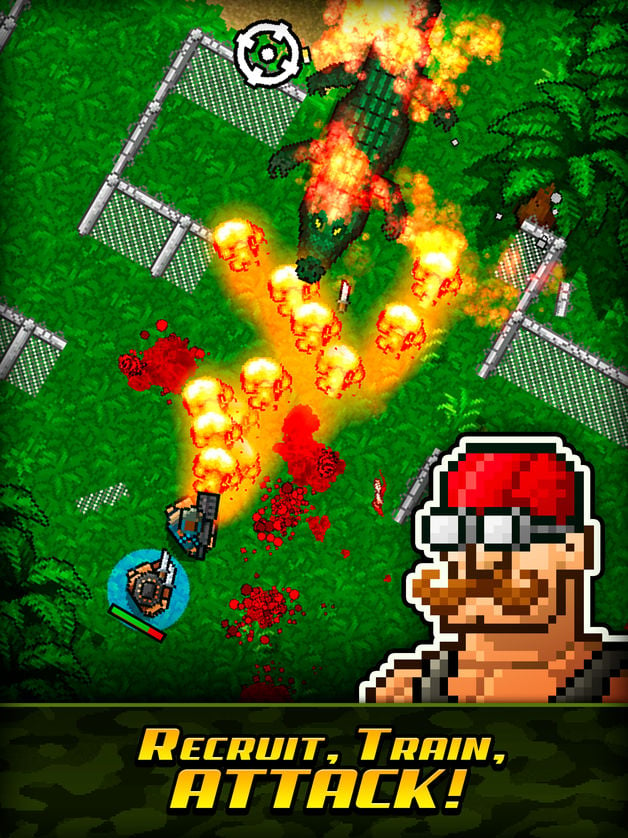 iTunes Description
Command an elite squad of commandos in this action packed retro shooter game. Upgrade your devastating arsenal of weapons, recruit iconic commandos, and attack the enemy in fierce, epic battles.

Unlock new campaigns as you shoot your way through thrilling situation after another to save the world from the enemy's evil plan to turn everyone into mindless, zombie like hordes. If the enemy is not stopped soon, the world as we know it will be no more. You have been chosen to lead the ultimate commando squad across the global to rescue your comrades, wipe out all of the enemy's bases, and kill everyone else you encounter!

Lock and load soldier, it's time to roll!
Forum Thread: Rip 'Em A New One (by Anarchy Enterprises)
---
Rocket of Whispers: Prologue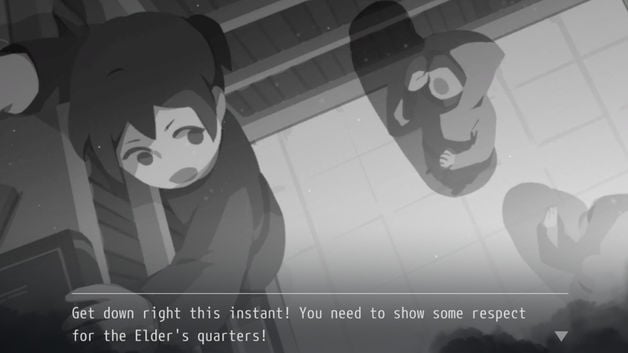 iTunes Description
A must-play for OPUS fans!

Before she met John – Fei Lin's story begins in Rocket of Whispers: Prologue

Rocket of Whispers: Prologue is a short narrative game with a very short playtime. It takes place before the main game, OPUS: Rocket of Whispers, and tells the story of Fei Lin's first waking moments.
Forum Thread: Rocket of Whispers: Prologue (by SIGONO)
---
SHI•RO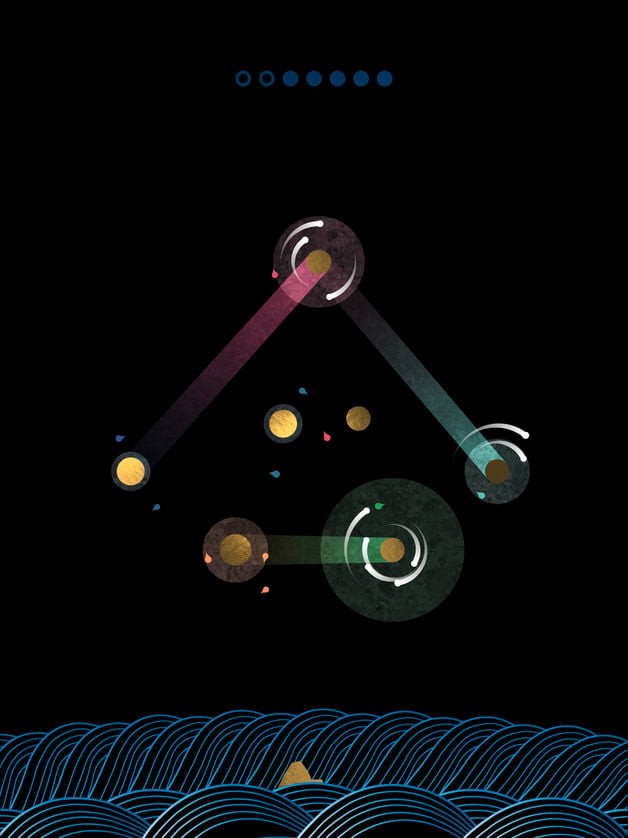 iTunes Description
Solve challenging puzzles on a beautiful Japanese lacquer box and engage with stories based in early Japan: In the beginning, so the Kojiki tells, sea was sky and sky was sea.
Journey towards calmness while rotating a lacquer box, puzzle by puzzle, word by word, further in time.

In SHI•RO you reconcile past and present with empress Gemmei, travel through dark forests to invite spirits to the shrine of old Yoshida, and climb Mount Inari with a fox.
Forum Thread: SHI•RO (by the brothers grimm)
---
SphereKnight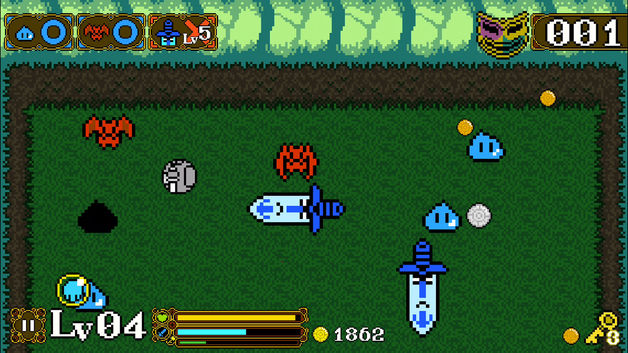 iTunes Description
In the heat of the battle his body turns into a ball.
The one that possesses these mysterious powers is known as the Cosmos Apostle, and it is he who must stop the incoming invasion of chaos.

The ruined kingdom of Lebralia

Those who dare enter this forbidden land are haunted by a 'cursed mask'.
SphereKnight now steps foot on this land ready to take on his mission as the Cosmos Apostle.
Forum Thread: SphereKnight (by Pepper Bomb)
---
Tales of Erin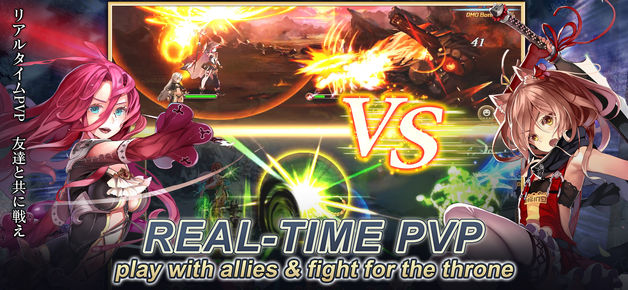 iTunes Description
Tales of Erin is original Japanese orthodox story-focused mobile RPG of action, drama, tactics and fantasy, set in a cold war between God and the human world. With a plethora of high quality content – from intense 3D Divinity animations to stunning anime-styled cut scenes as well as superb music and voice acting, players are able to summon over 80 heroes, master the arcane power of Divinity and alter the fate of the world.
Forum Thread: Tales of Erin (by Efun Games Co.,Ltd.)
---
Valley of Fire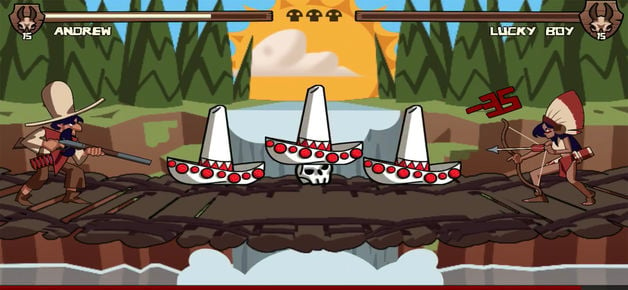 iTunes Description
Valley of Fire- it's a game, combining competitive and educational elements.

Compete with your friends! Who will be stronger in an intellectual duel?
Moreover you can increase such skills as logics, memory, reaction, attention, calculation and other.
You have access to more than 18 totems and seven heroes with unique abilities, choose the best combination!
The name of the game comes from the real sight of the United States – the Valley of fire, situated in the Mojave desert.
Forum Thread: Valley of Fire (by Art&Fact)
---
Warhammer AoS Champions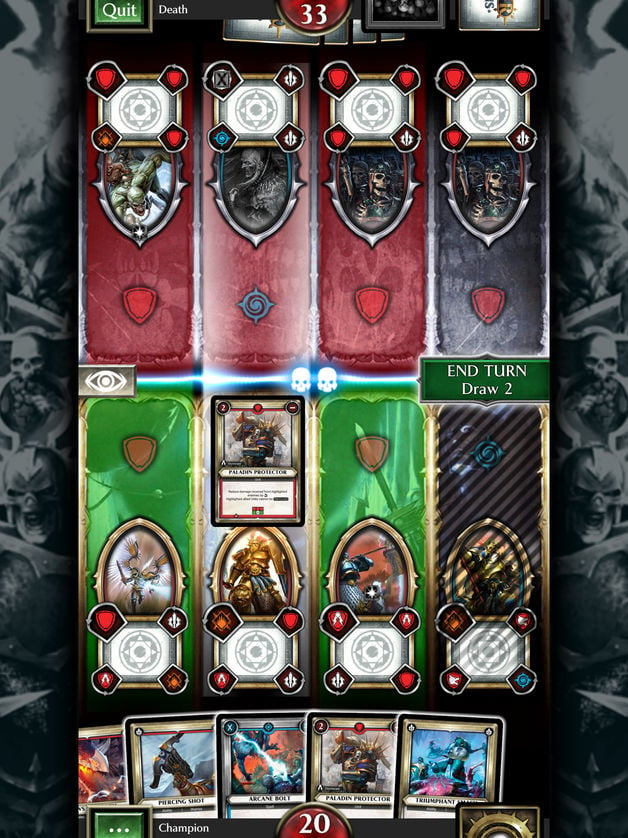 iTunes Description
Command powerful factions & legendary Champions in this Warhammer Trading Card Game.

We are Sigmar's Champions!
Thousands of players are heralding the new era – the Age of Sigmar, in this epic Warhammer trading card game born from magic and fantasy.

Deploy units and unleash deadly magical abilities, while completing quests to earn blessings from the gods. Only the mightiest of warriors will stand victorious in this battle for the Mortal Realms, that spans both physical and digital worlds.
Forum Thread: Warhammer Age of Sigmar Champions (by PlayFusion)
---
Whoosh Pig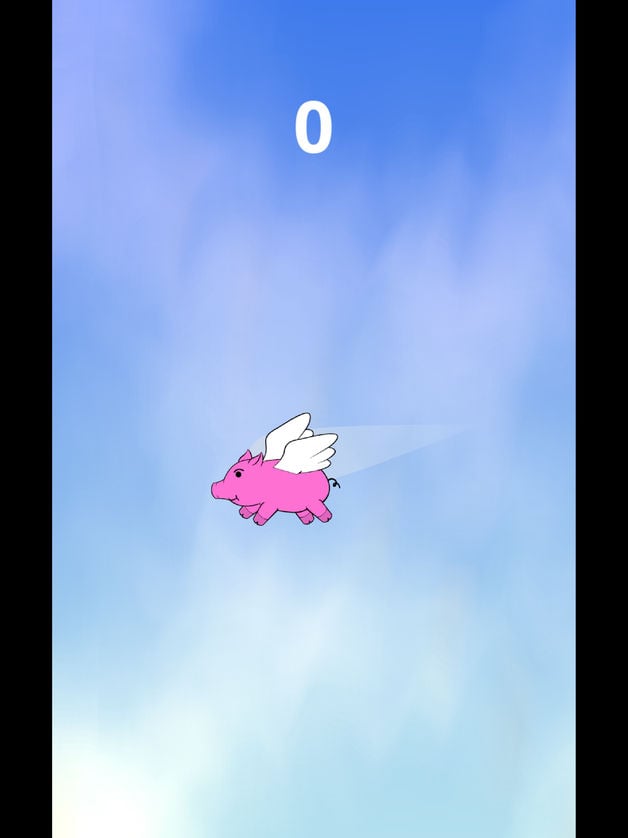 iTunes Description
Tap the screen when you see the flying pig!
◉ Compete for the best score in the world!
Forum Thread: Whoosh Pig (by ItsAllGoodGames)
---