Welcome to your SwitchArcade Roundup for September 11th, 2018. It's Tuesday here at the ol' roundup, and your good friend Phil is also here to offer some new news for you, in addition to today's info regarding new releases and sales. Before we get to all that, longtime readers of the SwitchArcade Roundup probably know what time it is–it's time for the Game of the Day!
Game of the Day
Mantis Burn Racing ($19.99)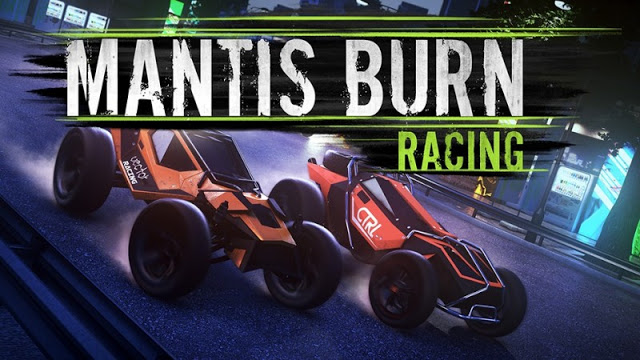 I am a big fan of top-down racers, but so few on the Switch are actually competent, capable, or just worthwhile racers in general. Mantis Burn Racing from VooFoo Studios is one that fits all of these criteria, allowing for overhead racing in a variety of locales, with a multitude of events (over 150 total and over a dozen event types), and countless upgrades to equip to your ever-expanding roster of vehicles.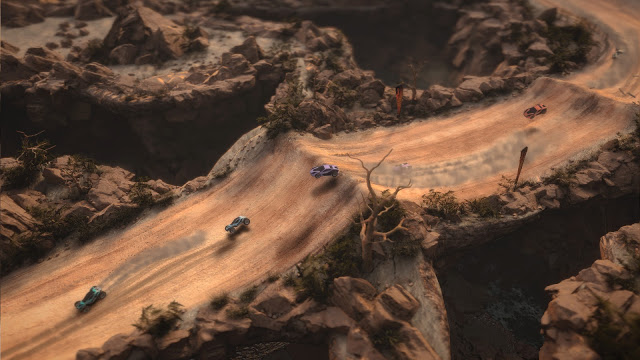 Mantis Burn Racing allows you to have the camera situated in the position that suits your play style best. You can have it a fixed angle, or you can opt to play like I preferred, which was to have the camera positioned above my racer at all times for a less confusing control scheme for my supremely simplistic mind.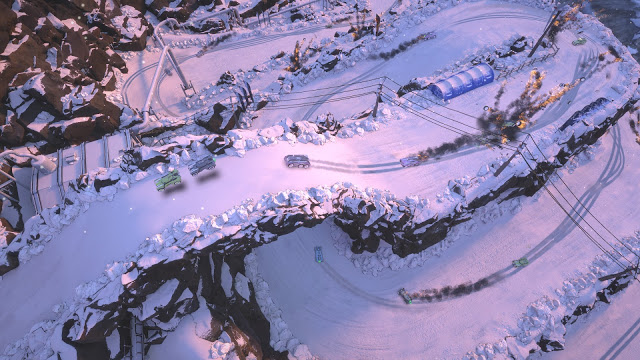 Each event in Mantis Burn Racing's main career awards up to six gears. Three of the gears are handed out for getting first place, while the others are earned through completing in-race achievements, such as beating a set lap time, drifting for a certain amount of time, destroying a given number of objects, and so forth. These gears serve as a fantastic way to increase the replay value of the game, which is already something Mantis Burn Racing hardly suffers from at all–a lack of content. It's just whether you can put up with the occasional tedium caused by playing through the game in long bursts to see everything the game has to offer.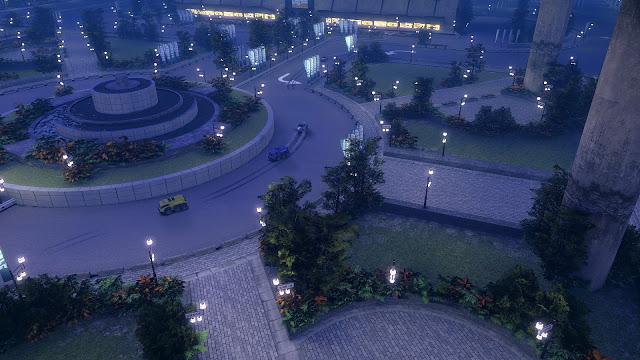 Still, if you're craving a satisfying Super Off-Road-like game taken to the next level, Mantis Burn Racing will have you enjoying yourself quite well, whether offline with up to four players (using four single Joy-Cons) or online with up to eight players. You get all the races and rides you could possibly want, and you also have the DLC expansion included, as well.
News
The Legend of Zelda: Breath of the Wild hits new sales milestone in Japan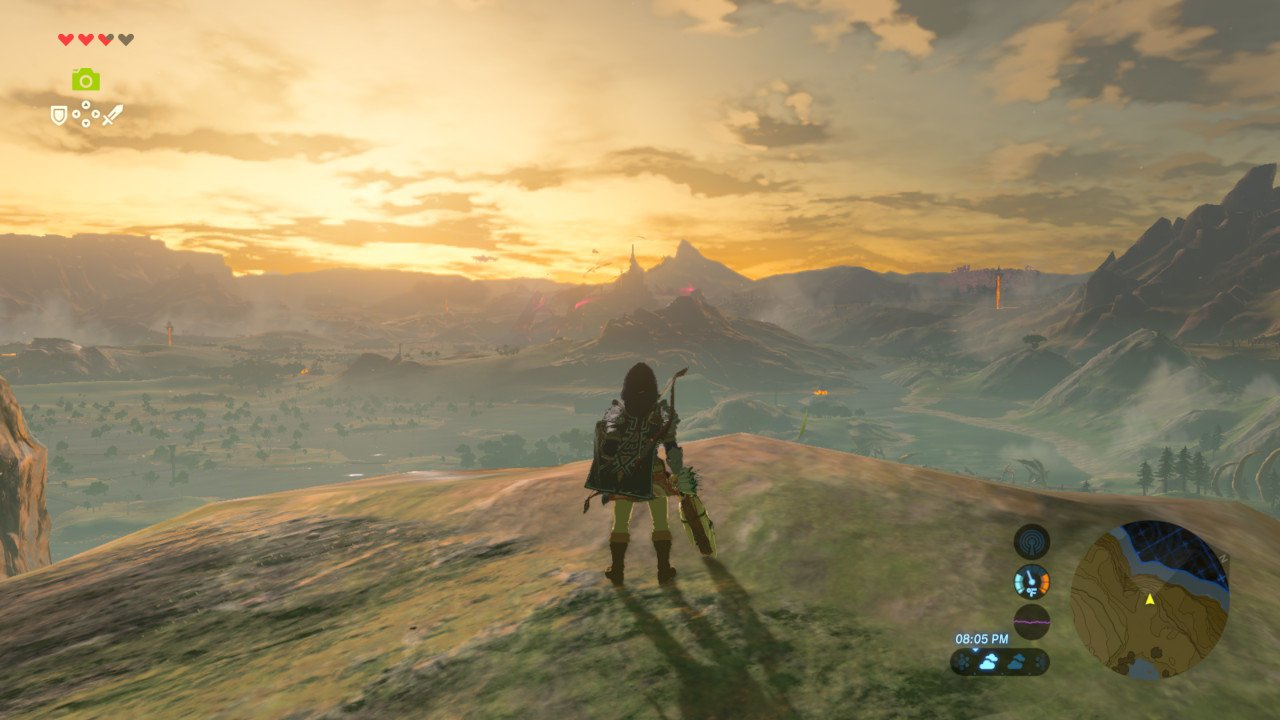 The Legend of Zelda: Breath of the Wild has been breaking records left and right. Now, the latest in the Zelda franchise has a new record broken to put in its pouch, this time in Japan. The Legend of Zelda: Breath of the Wild has now usurped 1998's Ocarina of Time as the highest-selling 3D Zelda game. This information comes from ResetEra's weekly Media Create thread, detailing software and hardware sales for each week (and courtesy of Nintendo Life for pointing this out as well). What is the limit for Breath of the Wild's sales–the sky? Wait! That's a different 3D Zelda altogether. Still, it's massively amazing how well Breath of the Wild has done and continues to perform sales-wise in not just its domestic territory, but also in a global context.
Moonlighter finally journeys onto the Switch this November
No, this isn't a game about Bruce Willis or Cybill Shepherd (how many of SwitchArcade Roundup's younger readers will get that reference?)–Moonlighter is a game where you play as a shopkeeper, taking care of all of the daily duties with performing such a job. This includes setting the price of your wares, hiring staff, and obtaining materials by slaying monsters in Zelda-like dungeons. (Managers at Aldi also slay monsters as part of their jobs, right?) As you upgrade your equipment by finding materials in these dungeons, you grow stronger, able to take on the more dangerous dungeons within the game. Moonlighter finally has a release month for when it's setting up shop on the Switch, and the wait won't be long, as Moonlighter launches in November.
Lethal League Blaze arrives on the Switch in 2019
This spring, the projectile-chucking, smashing, and whacking Lethal League Blaze is coming to the Switch. This party fighter has you hitting a ball back and forth, all the while it's picking up speed. The goal is to launch the ball into your opponent(s) to win. The game supports up to four players either locally or online, contains myriad unlockables in the form of new characters, costumes, modes and stages, and has fully-featured Arcade and Story modes, too.
Party hearty with Party Arcade from Planet Entertainment and FarSight Studios
P-A-R-T-Why? Because the combination of Planet Entertainment and Farsight Studios wants you to, at least when their game releases next month on the Switch. A sequel to Game Party, a Wii era relic, Party Arcade contains a number of arcade-centric party games such as air hockey, billiards, and ping pong, allowing up to four players locally or online to enjoy. Using either motion controls via the Switch's Joy-Con or playing with more traditional analog sticks, Party Arcade is set to get the party jumping on October 23rd for those that aren't fully partied out by Super Mario Party releasing earlier in the month.
Cool Stuff: New themed books from Random House take a page out of Nintendo's franchises
A new Nintendo collaboration has formed with book publisher Random House. Nintendo's lent three of its franchises–Super Mario, The Legend of Zelda, and Splatoon–to Random House to create a series of activity books for children and the young at heart. Fully-colored and filled with engaging games and activities, these books will most likely make the Nintendo fan in your life jump for joy like Mario and yell, "Yahoo!" Check out and potentially purchase each book that is part of the collaboration on Random House's specially dedicated Nintendo page.
Relax and unwind with these new activity books from @randomhousekids, featuring your favorite Nintendo characters from #Mario, #Splatoon, and #TheLegendofZelda! https://t.co/jQLekyGUwY pic.twitter.com/MRlvYseAK6

— Nintendo of America (@NintendoAmerica) September 10, 2018
New Releases
NBA 2K19 ($59.99)
After having its 20th anniversary edition in all of its loot box glory release this past week, NBA 2K19 officially launches with its base version without all of the extra fluff of the anniversary edition. The Switch version seems like a solid effort from 2K Games, much like last year's debut of the NBA 2K series was on the Switch. Whether you live, breathe, and consume the NBA or have just a passing interest in some satisfying b-ball, NBA 2K19 might just be a slam dunk with its breadth of content and high-octane hoops gameplay.
Sales
New Games on Sale
Tumblestone ($3.74 from $14.99 until October 1)
Sales Ending Tomorrow, Wednesday, September 12th
Azure Reflections ($17.49 from $24.99 until September 12)
Crimsonland ($7.97 from $13.99 until September 12)
Fall of Light: Darkest Edition ($13.49 from $14.99 until September 12)
Lifeless Planet: Premiere Edition ($14.99 from $19.99 until September 12)
We've reached the conclusion of today's SwitchArcade Roundup! Whether you're going to try out Mantis Burn Racing or take it to the court with NBA 2K19, keep your Joy-Cons charged and your Switches loaded with great games!