We haven't heard much from Foursaken Media since they released Noblemen: 1896 (Free) just shy of a year ago, which is strange as it always feels like those guys are releasing a new game every other month. Just a couple of weeks after Noblemen's release they actually DID announce a new game called Block Fortress: Empires, but we haven't really heard much about that since the announcement, save for some brief "hello we're still alive!" posts in the game's forum discussion. Again, this is odd for a developer as prolific as Foursaken. However! Today they popped back onto the scene to announce that they've had their heads down working hard on Block Fortress: Empires and are now at a point that they need some real-world feedback via some beta testers.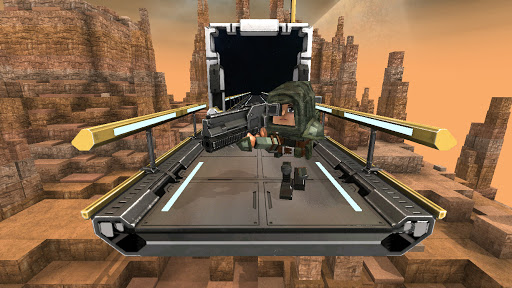 If you aren't sure what Block Fortress: Empires is, I'm just going to go ahead and quote the developer's own description as they do a much better job than I could ever do.
BFE in a nutshell can be summed up in 3 words: Build, Defend, & Raid. Players will create their own defenses, complete with traps, turrets, AI bot units and more, choosing from over 30 unique defensive blocks in total. Staying true to the original game, creativity is key, with no limit to the ways that players can create their bases.

Players bases can be attacked at any time by other real players, where their defenses will be put to the test. We have a full replay system, so players can watch every assault on their base in order to see what works and what doesn't, and to improve their defenses with instant feedback after both wins and losses.

Finally, players will set out to raid other players' bases, choosing from over 30 pieces of equipment in order to defeat a player's base. Here, there is a important strategic element in what equipment is good against certain defenses, so good planning will key.

We also have a number of other cool features, such as a freeform creative space where players can build out their home any way they want. Raiding players get a chance to see the "home" of every player after a win or loss, and can even gives a thumb up when they see awesome creative homes. Players have a "builder score" based on the "thumbs up" they've received. While building your home and getting thumbs up from other players doesn't have any gameplay implications, its a really cool feature for those that are more creatively inclined.

There is also a single player campaign with over 50 missions, player customization, and tons more.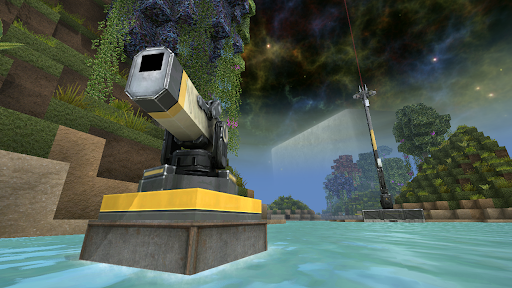 Sounds pretty awesome, no? If you think so and you're interested in taking Block Fortress: Empires for an early spin and providing feedback that will help shape the outcome of the final product, then head over to our forums where Foursaken has provided a link to sign up for beta testing. Or if clicking on a link sounds too easy to you, you can also send Foursaken an email with your device type and OS version to the email address they provide in their forum post. Whatever your method, definitely consider hopping on this beta train as the original Block Fortress was one of the most unique titles in the App Store back in the spring of 2013 and went on to become something of a viral sensation. I imagine this latest entry in the Block Fortress series will be something even more special.