Gamescom week is upon us and while I don't expect too many mobile announcements from the event, Zen Studios has kicked things off this week with a collaboration with Solo: A Star Wars Story. This collaboration will bring three tables based on the film to Zen Pinball (Free) next month. If you own Pinball FX3 on any console or PC platform, the tables arrive at the same time in a single pack. They are separate tables on iOS and Android. Watch the announcement trailer below:
The tables are coming to Star Wars Pinball as well if you use that app. The three tables include Star Wars Pinball: Calrissian Chronicles, Battle of Mimban, and Solo. Solo features scenes like the grand Conveyex shipment heist and even meeting Lando Calrissian. Calrissian Chronicles lets you play out Lando's life and the missions are based on movie moments featuring Lando and also his comic book appearance. The final table is the Battle of Mimban that lets you deploy an empire to take on the inhabitants of Mimban with a beast in the pit that is hungry.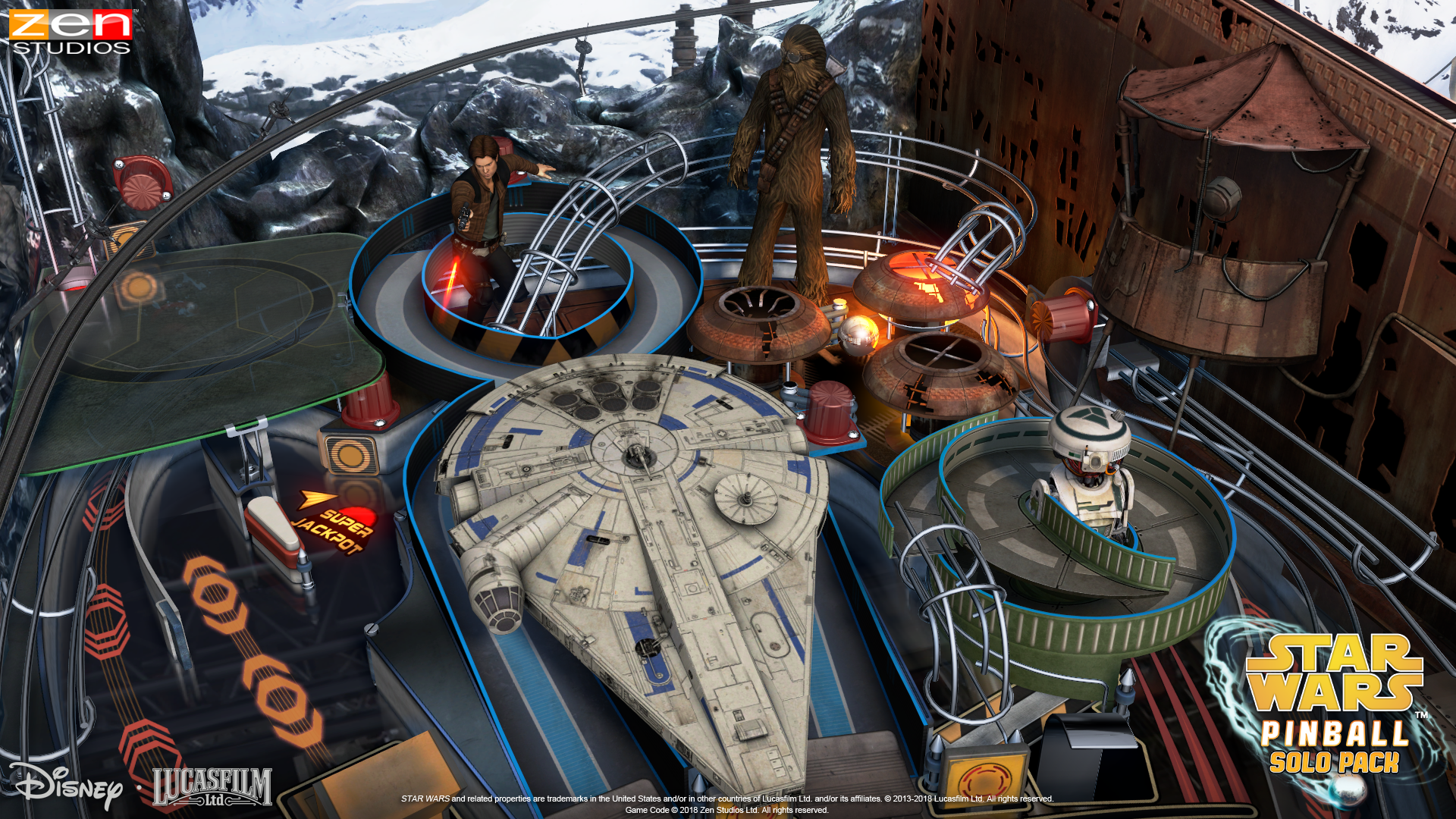 If you're looking forward to this, the three tables arrive on September 12th which is a few days before Solo: A Star Wars Story hits home video release on various formats. Zen Pinball itself is free and the tables will be available next month through in app purchases. On console and PC platforms, the three tables arrive in a single pack on the same day.