Each and every day new mobile games are hitting the App Store, and so each week we put together a big old list of all the best new releases of the past seven days. Back in the day the App Store would showcase the same games for a week, and then refresh those features each Thursday. Because of that developers got into the habit of releasing their games throughout Wednesday or very early Thursday in order to hopefully get one of those coveted features spots. Nowadays the App Store refreshes constantly, so the need for everyone to release all on the same day has diminished. Still, we've kept our weekly Wednesday night format as for years that's the time people knew to check TouchArcade for the list of new games. And so without further ado please check out the full list of this week's new games below, and let us know in the comments section which games you'll be picking up!
---
A Way to Slay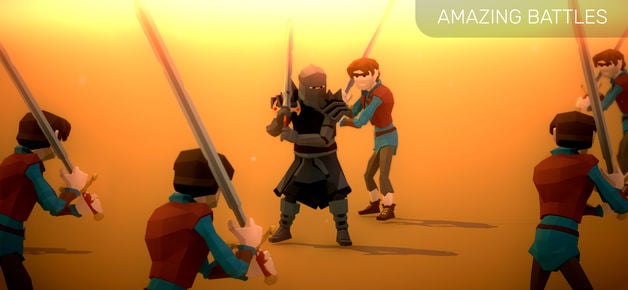 iTunes Description
A Way To Slay is a bloody puzzle game in which you will need tactics and logical thinking.
You will face knights, samurai, mercenaries, pirates, orcs, assassins and even the modern mafia.
Think over the strategy of combat and pass hundreds of different levels in a variety of eras, from realistic to fantasy worlds.
Forum Thread: A Way To Slay (by VLADISLAV VASILEV)
---
Almighty: God Idle Clicker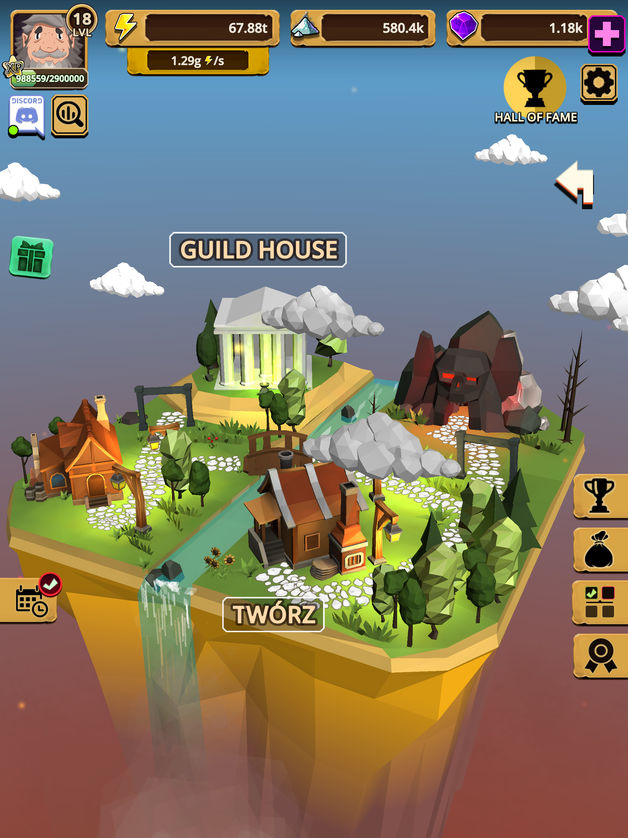 iTunes Description
Did you ever imagine how is it to create your own world or be a god?
Then try out Almighty. Play the god with one specific mission received from the highest heaven, discover all species!

You start your own expansion after Big Bang which has created first living forms of your species, but that's just the beginning! Heaven wants more, so discover legendary species to gain more boost, optimize your campaign strategy, complete the quests and of course claim rewards!
Forum Thread: Almighty: God Idle Clicker (by Dariusz Furman)
---
Animal Cove: Match 3 Adventure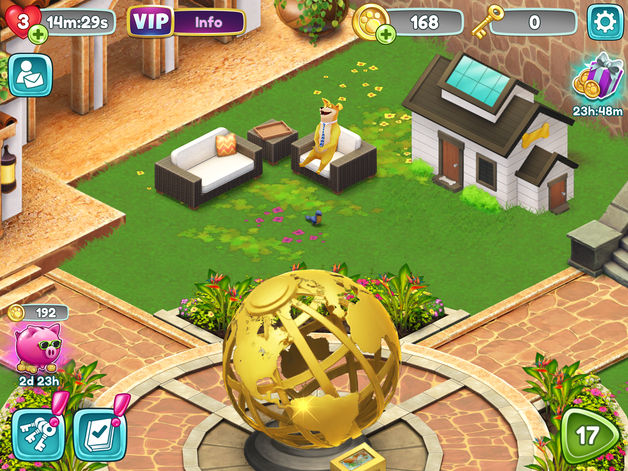 iTunes Description
Solve match-3 puzzle games, build and decorate a tropical paradise for your growing circle of talking animal friends, and unravel an enchanting island mystery!

In Animal Cove, you can make friends with a dapper dog, a nerdy cat, a singing panda, and many more! Explore the island, play hundreds of charming adventures, and unlock the riddle of Animal Cove.

As the only human that can hear your animal pals, you'll make their dreams come true in uniquely customized habitats. Hang out and interact with the animals as they perform hilarious acts and share what's on their minds.
Forum Thread: Animal Cove: Match 3 Adventure (by KingsIsle Entertainment)
---
Armed Heist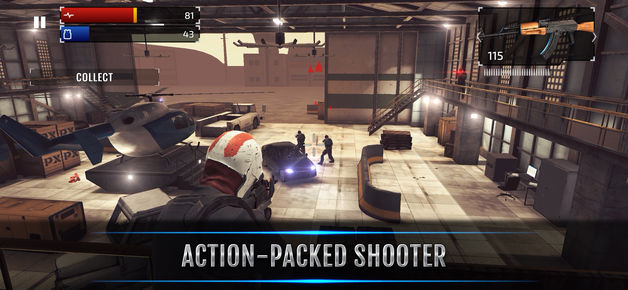 iTunes Description
Armed Heist is an action-packed third person shooter game that lets gamers take part in an
epic crime spree. Robbing banks and armored trucks has never been so much fun. Have
you been looking for a great third person shooter game you just can't stop playing? Well you
are in the right place. Welcome to the world of crime. Try to complete over 70 challenges!
You have a mission in front of you – become a ruthless legendary thug and crime lord!
Forum Thread: Armed Heist (by SOZAP)
---
Barbearian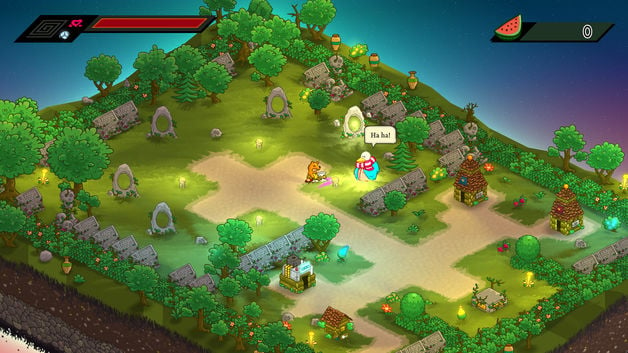 iTunes Description
Hijacked to a to strange world. Forced to fight for your life. Discover the secrets of the Arbitrators and find your way back home! Barbearian is a fast-paced hack'n'slash with massive battles in a colorful, hand-drawn world.

– 100+ levels full of action and adventure
– Collect loot, purchase upgrades and experiment with numerous weapons
– Rescue prisoners and build your own army
– Encounter colossal boss monsters and take them down
– Plenty of challenge, not for the easily discouraged!
– Full MFi controller support

No IAP, ads or hidden costs.
Forum Thread: Barbearian (by Kimmo Lahtinen)
---
Bendy in Nightmare Run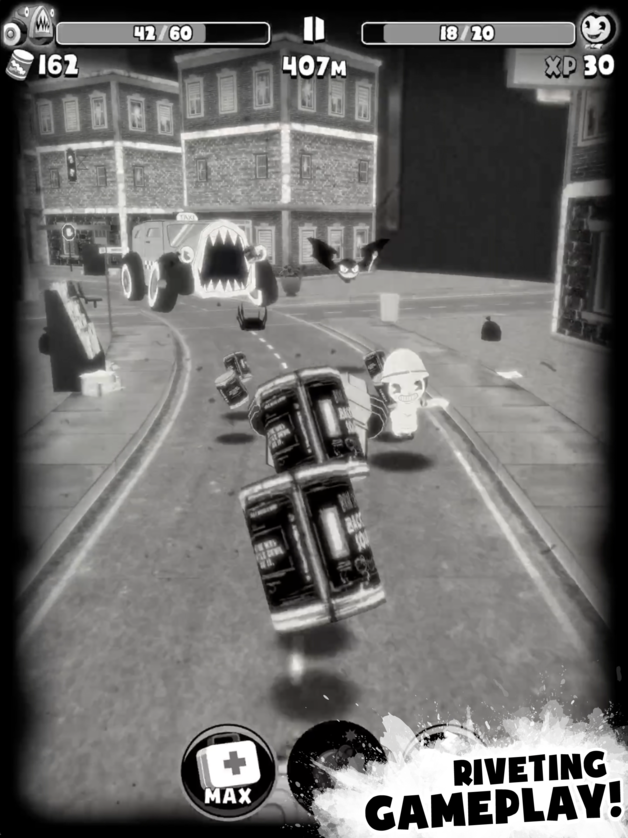 iTunes Description
Bendy™ In Nightmare Run is an action-packed 'boss runner' for your iOS device. Play as Bendy™, Boris the Wolf and Alice Angel as you swipe to jump, dash and counter-attack four of the largest, nastiest bullies ever depicted in the classic 1930's cartoons of Joey Drew Studios. The action never stops as you fend off enemies, avoid obstacles and navigate your way through pirate ships, city streets, a junkyard and a not so quiet library.

Collect weapons and level up your character. Improve your abilities by collecting and spending cans of delicious Bacon Soup. Customize your characters with never-before-seen costumes and episode-specific weapons. Celebrate your wins with exclusive access to official Bendy™ in Nightmare Run merch! T Shirts, plushies, posters, keychains and more!
Forum Thread: Bendy™ in Nightmare Run (By TheMeatly Games)
---
Bumper.io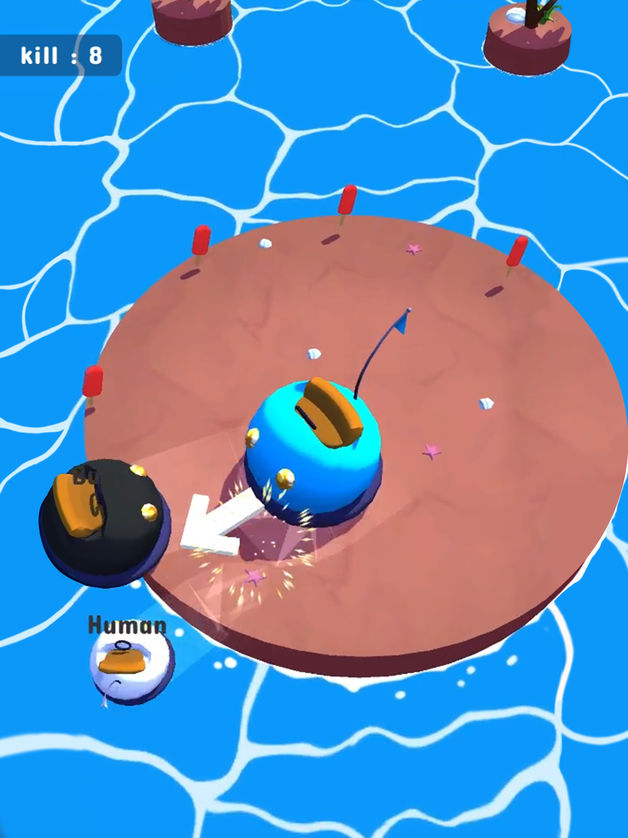 iTunes Description
The most addictive game!

Knock players off the stage with your bumper.
Eat ice cream to become bigger and stronger!
You must be the last on the map to win!
Forum Thread: Bumper.io (by Voodoo)
---
Cosmic Showdown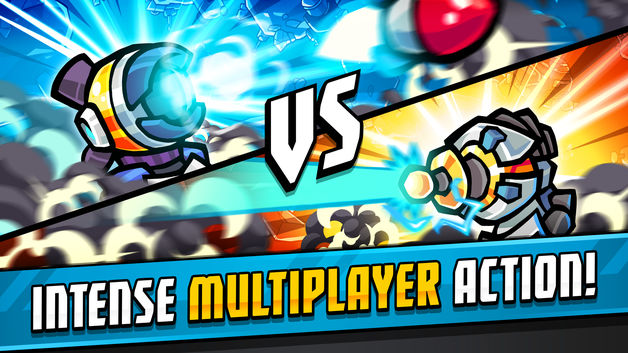 iTunes Description
Engage in the most intense real time PVP battles with thousands of online players. Upgrade your units, customize your deck and prepare for epic online battles to win the Cosmic Showdown.
EXPLORE VAST GALAXIES! The race to explore the vastness of space has begun. As captain of your own Spaceship, explore galaxies rich with alien planets abundant in rare and lucrative resources.
COLLECT AWESOME UNITS! Unlock a wide variety of different attacking, defensive and utility units, each with their own unique abilities by opening crates. As you expand your battle deck, continue to upgrade your units to increase their performance during battle.
Forum Thread: Cosmic Showdown (by DoubleJump Games Inc.)
---
Egglia: Offline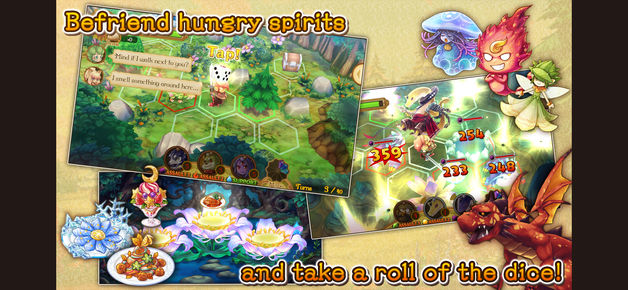 iTunes Description
A young girl born to save the world and a Redcap once destined for violence. A story hatched from within precious eggs; a tale of meeting and parting ways…

A fantasy adventure with a thrilling story and beautiful graphics, EGGLIA is an RPG you will want to return to again and again.

Join colorful characters of varying races including Brownies, Dwarves, Gremlins and Aloes as they work together to revive the lands of EGGLIA, sealed away within mysterious eggs.
Forum Thread: Egglia: Offline (By DMM)
---
Evergarden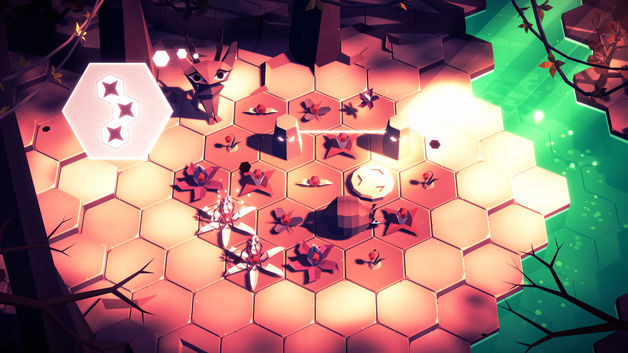 iTunes Description
Lose yourself in an endlessly satisfying puzzle game set in the midst of a mysterious forest world. Transform your garden by combining plants into strange new forms, and unearth deeply hidden secrets as you become engrossed in the game's calming rhythm. Wander into the forest and help bring it back to life with the help of Fen, your creature guide. Evergarden may feel familiar at first, but you will discover it is like no game you have played before.
Forum Thread: Evergarden (by Flippfly)
---
Fitness Village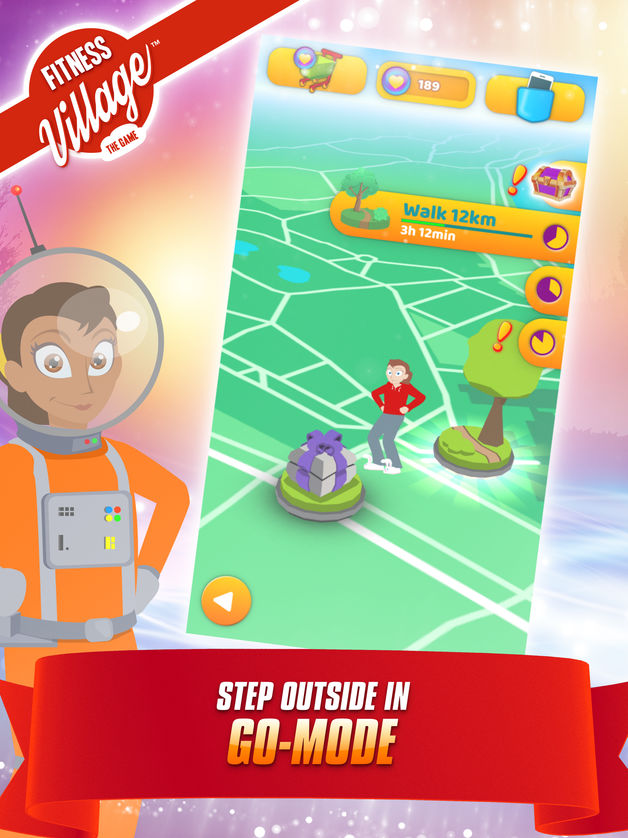 iTunes Description
Welcome to Fitness Village! Jump to the world of fitness where you can train at home, on the move and compete with other players in global ranks! Claim your crown as the Master of Fitness Village!

Train your character in the series of mini-games with addictive gameplay or switch to GO-mode to complete the challenges that await you outside and collect your prizes and real life discounts!

Every step counts – Use Health app and get rewarded from everyday activity! As you develop yourself, so does your in-game character! Fitness Village supports numerous health sensors and gym equipment as well – Let your sensors track your movement and gain rewards in the game!
Forum Thread: Fitness Village – The Game (by Fitness Village)
---
Harvey's New Eyes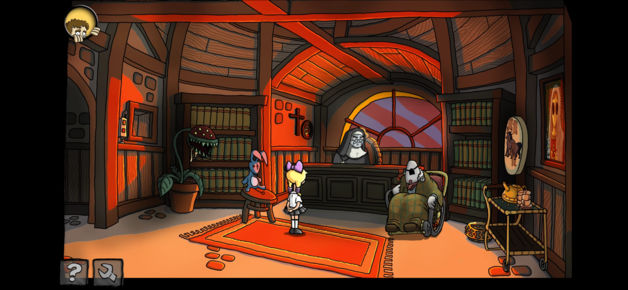 iTunes Description
Lily is a shy student of a convent school and life doesn't go easy on her. Only her remarkable imagination lets her escape the drudgery of everyday life and the tasks of the stern matron. These tasks she attends to with due diligence, no matter how hard or unfair they are. Her innocent, stoic way of following order without further reflection is as tragic as it is eerie. All anger or childlike behavior is buried deep within her.

And even if something unpleasant happens around her, there are always the jolly censor-gnomes. They'll paint anything pink that might upset Lily, making them not only funny, but also very convenient. But are Liliy's little potato-shaped friends real, or are they a just a projection of her vivid subconscious? It seems, it's only a matter of time until she'll snap!

When her best friend Edna vanishes under mysterious circumstances, Lily has to go on a perilous journey to get her friend back, but also to overcome her deepest fears.
Forum Thread: Harvey's New Eyes (by Daedalic Entertainment)
---
Hollywhoot: Idle Parody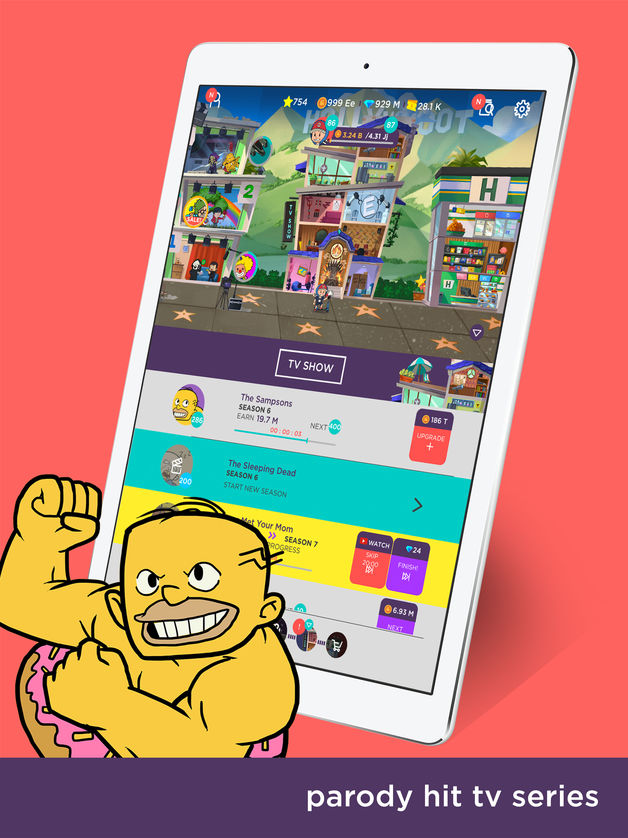 iTunes Description
Step into the lot of Hollywhoot and get stars like Natasha Stronganoff, Can't Miss Everdeen and James Bean to feature in your next Blockbuster! Your dreams of becoming the world's greatest director are just beginning.

Hollywhoot parodies the greatest of what Hollywood has to offer. From the punniest characters in the academy to the perfect parody of movies and TV shows, Hollywhoot puts you in the director's seat where you decide what happens next! Win coveted Primetime awards for your achievements and raise your directorial prestige to new heights.

The future of the film industry is in your hands. Grab your megaphone and direct your cast and create a movie 100% certified fresh by the Potatometer!
Forum Thread: Hollywhoot: Idle Parody (by Joyseed Gametribe)
---
Jade Dynasty Mobile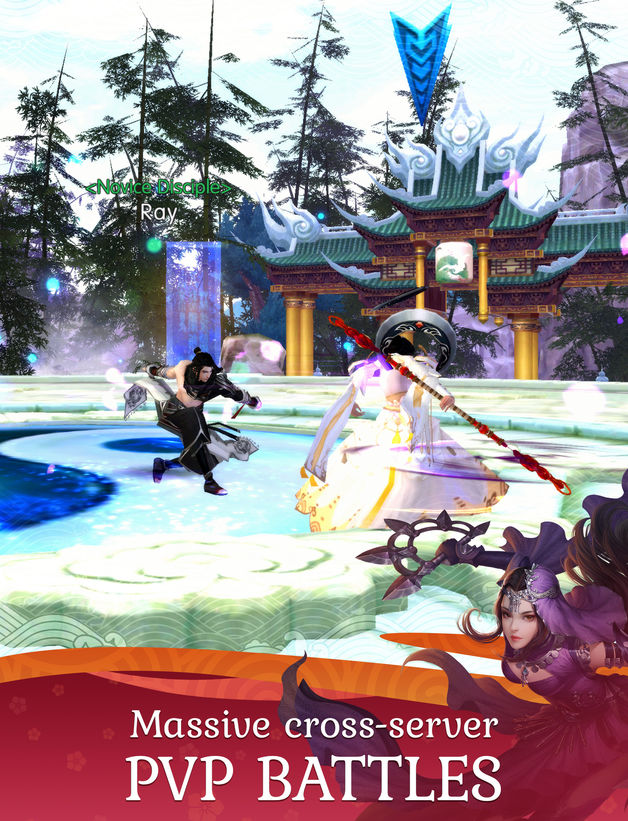 iTunes Description
Jade Dynasty Mobile Key features:
Free-form mounted exploration!
Boundless scenic 3d flight with no height restrictions, fly anywhere you want!
Do not feel like exploring the vast expanses of the Jade Dynasty world solo? Conquer the skies alongside your friends!

A wide array of character customization options
Broad choice of cosmetic items and accessories at your disposal, create your own unique character!
Forum Thread: Jade Dynasty Mobile (by 101XP LIMITED)
---
Legend of Solgard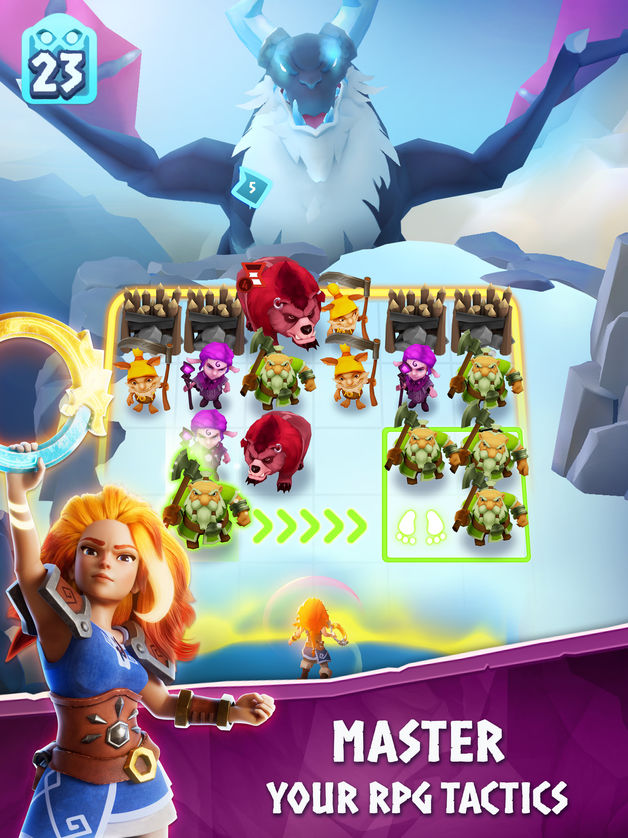 iTunes Description
In this unique RPG, combat enemies and bosses with the creatures you collect, level up your hero powers and loot treasure from Norse legend!
Join Embla in her epic fight to stop the end of all worlds and establish her as one of Solgard's most powerful heroes. Use strategy to battle hordes of ice enemies in the Hero Arena, claim bounties on legendary villains, defeat epic Bosses and win the war against evil to become a true legend of Solgard.

Solgard is turning to winter, its creatures trapped in ice crystals and its worlds turning to ice. Ragnarok, the end of the world has started and only Embla can fight it. With the powers of The Sun Goddess, it is up to Embla to gather an army of creatures and together, battle and conquer the icy evil that threatens Solgard…
Forum Thread: Legend of Solgard (by King)
---
Loop Chain: Puzzle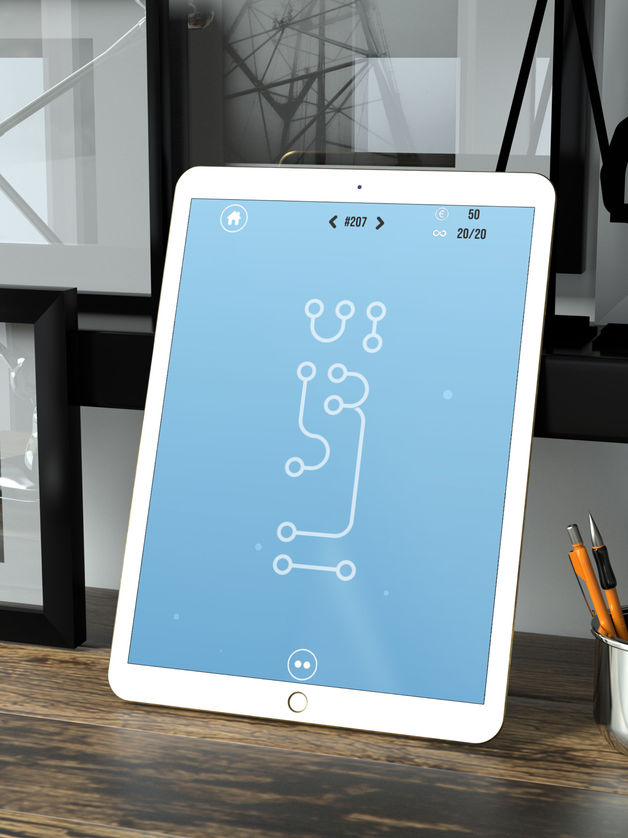 iTunes Description
Solve infinite levels of create loops with this amazing Loop Chain Puzzle game. Create closed shape patterns of loop and play different modes to connect your brain with creativity, making it one of the best time pass puzzle games ever.

The best part about this Infinity Loop is that lets you utilise your creativity while it will play a soothing soundtrack to enhance your ability to create artistic designs.

Loop Chain Puzzle game is a perfect blend of art, design, creativity, imagination and logic. All you need to do is, connect the wires to form the right shape and watch the shape come magically alive. And, you can always save the final pattern to your phone and make it a wallpaper!
Forum Thread: Loop Chain : Puzzle (By GreatFin Studio)
---
Mars Power Industries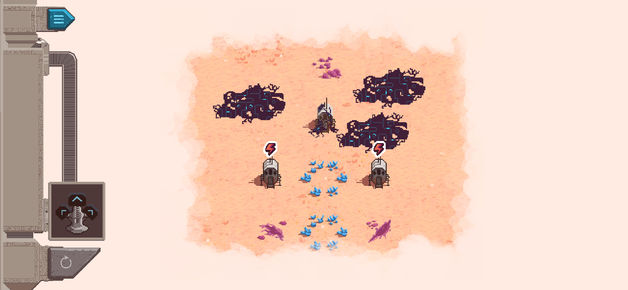 iTunes Description
GOAL: Power up houses on Mars! Just think, relax and enjoy the cosmic scenery!
HOW: Build towers to send power. All houses powered – you win!

Mars Power Industries is a calm puzzle game. Just supply your tiny colony. No ads, no IAPs, no high-scores.
A feel good resource management game for casual puzzle players.
Chill out and explore what strange devices are up there on planet Mars!

You might be surprised what you find!
Forum Thread: Mars Power Industries (by Lukasz Zmudziak)
---
Memopoly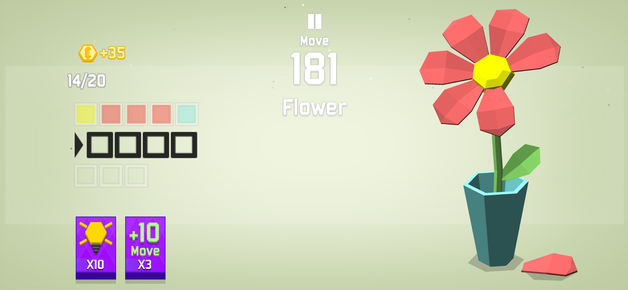 iTunes Description
It's time to use your memory ability to find a way to solve the puzzle.

The rule is easy, just tap on the colors of the right-side 3D object and focus on the place of that color in the left-side pattern. You will need your concentration and memory to recognize the right place of each color. Then you should tap the colors one by one respectively and quickly.
Actually, It's you that create the 3D object step by step by solving each pattern.
Forum Thread: Memopoly (by Appsolute Games)
---
Ninja Run: Action Runner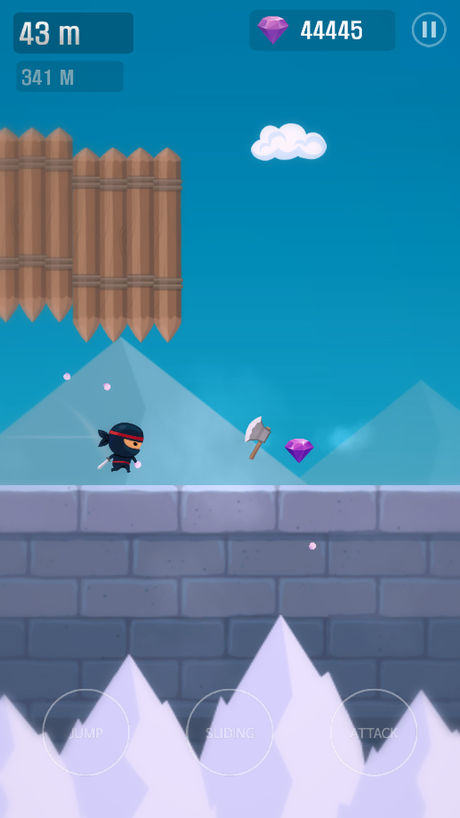 iTunes Description
Endless running with the little ninja using 3 buttons including jump, sliding, attack~
Attack the enemy, avoid obstacles, jump high, and run for fun.
You can purchase various characters with jewels you achieve while playing the game.
Forum Thread: Ninja Run : Action Runner (by JK.Studio)
---
OLDTV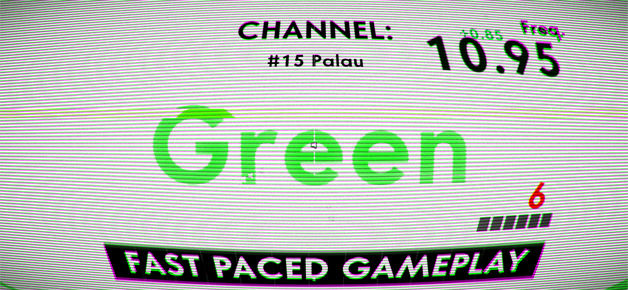 iTunes Description
HOW FAST CAN YOU THINK?

You are a genius child sitting in-front of a TV screen, you will switch through every channel on the planet.
Can you tell the difference between words and colors?

OLDTV is a gamified stroop test with a little nostalgia and a much favored soundtrack.
Forum Thread: OLDTV (by Michal Walaszczyk)
---
Paint Tubes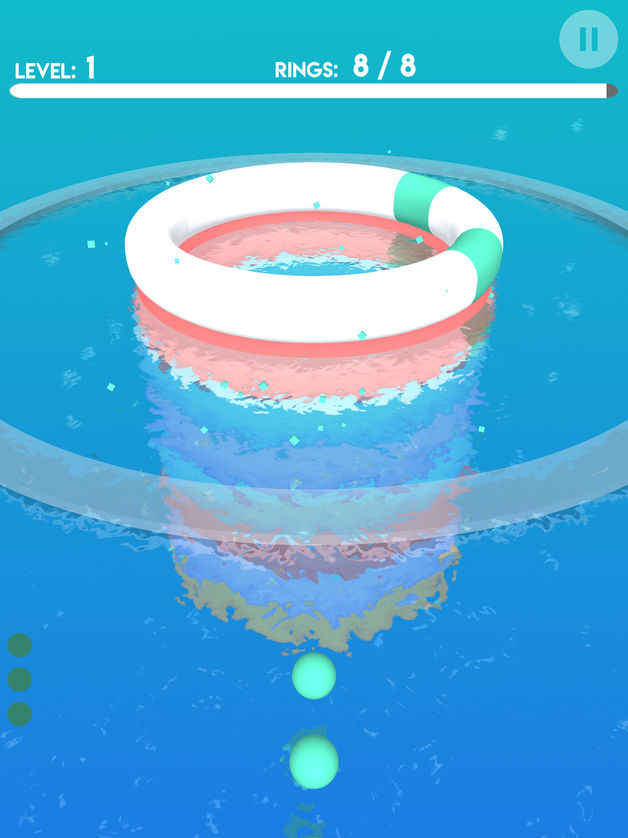 iTunes Description
Cool off, shoot the balls, and color tubes to reach the goal in over 100+ levels!

One-tap easy-to-learn controls, rich visual effects, and addictive gameplay mechanics.
Forum Thread: Paint Tubes (by AppTout)
---
Pilot Perils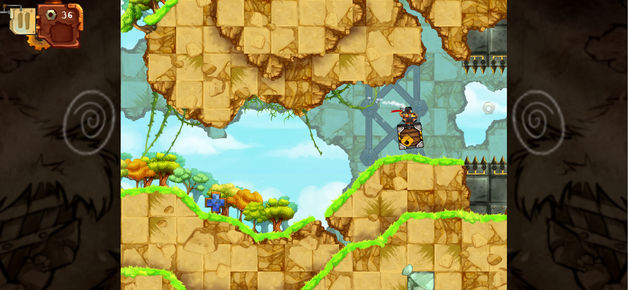 iTunes Description
Pilot Perils is a side-scrolling flying action-adventure game set in a steampunk world full of floating islands and exotic steam-powered machines. Take command of a steampunk flying machine and pilot through physics-based challenges on your quest to retrieve the components of your stolen invention, an invention that could save the world.

"Oh No! How could the mining company just take all my stuff! Who has time to pay bills with all these important inventions to build! I must get my stuff back… but how… ? Blimey I've got it! I shall build a ship with the scrap that is left and get all they stole from me! No one can stop the great Jack! "
Forum Thread: Pilot Perils (by Excalisoft)
---
Pocket Rocket – Blast Off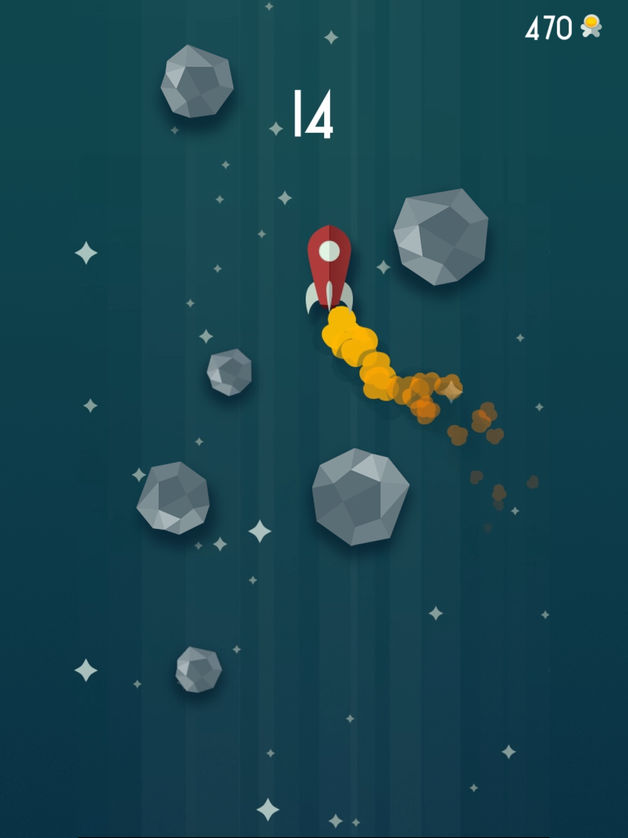 iTunes Description
Blast off into an endlessly fun and addictive space adventure as you pilot your Pocket Rocket through an asteroid field, passed fiery comets and around stray satellites!

Collect space cadets along the way and unlock new Pocket Rockets to launch!
Forum Thread: Pocket Rocket – Blast Off (by The Paper Robot)
---
POU: The First Smash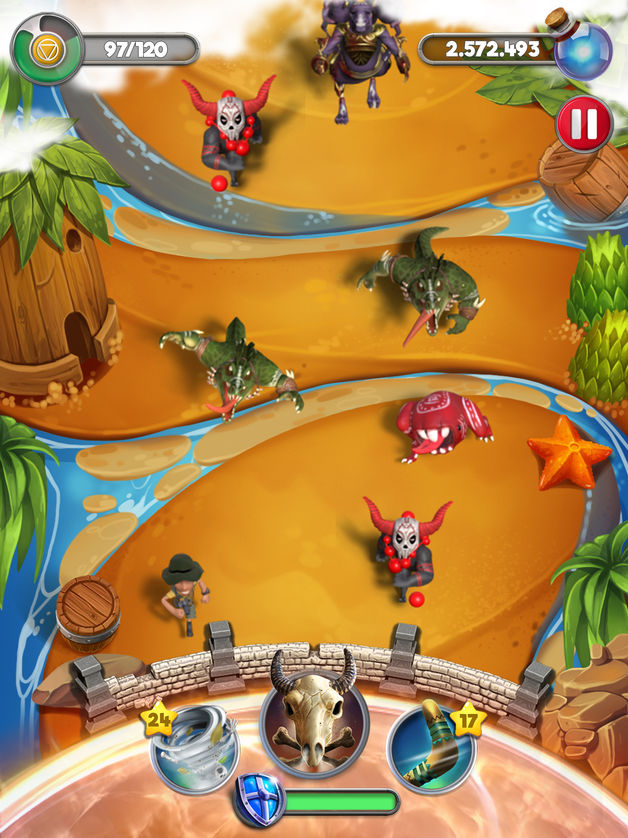 iTunes Description
SMASH your enemies!
Use special SKILLS and SPELLS to clear all the regions from the monsters!
SAVE the WORLD from the primeval revengers!

Enjoy the first smash game which was built with vivid 3D graphics, adventurous level designs, high-toned gameplay music and sounds, upgradable skill and spell system, superb boss level mechanics and a fascinating story!
Forum Thread: POU: The First Smash (by Creasaur)
---
Second World War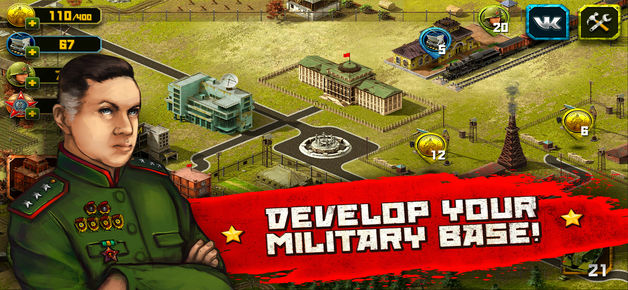 iTunes Description
On September 1, the World War 2 began. In our game you have to go through these difficult days. In the game you will find a lot of missions based on real battles, starting with the battle for Dubno, ending with the capture of Berlin!

You have to prevent the German blitzkrieg. Fight in the streets of Stalingrad and in the fields of the Battle of Kursk.

A key feature of our game is the ability to control troops in real time, as in the classic strategies of the early 2000s.
Forum Thread: Second World War (by appscraft)
---
Snowicks: Snow Battle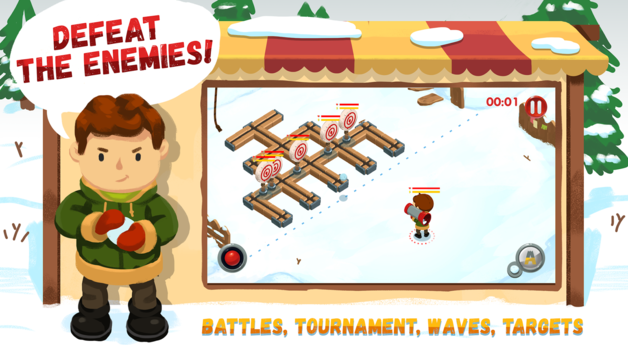 iTunes Description
The Snowy Valley is a distant fairytale place covered with eternal snows. The inhabitants of the Valley are snowicks and they are just glad with snow. As they are young at heart by nature, energetic, inventive as well as just great inventors and dreamers, they are constantly playing snowballs and they like this activity so much that it has already turn into real competitions. The main snowball tournament takes place in the Ice Castle but not everyone can participate in it. To win the tournament, a team of snowicks should take part in small battles, improve their skills and collect stars. Every snowick wants to win the Ice Castle tournament therefore they invent various types of snow weapons that help them defeating other participants.
Forum Thread: Snowicks: Snow Battle (by Snowpard)
---
Steven Universe: Tap Together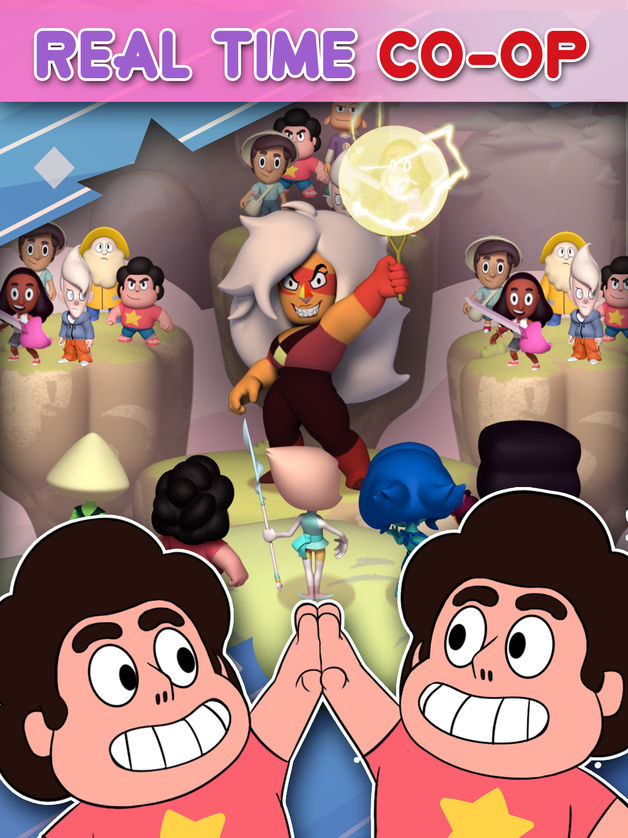 iTunes Description
Rose's Room is under attack! Team up with your friends to protect the temple in Tap Together, an unforgettable RPG starring all of your favorite Steven Universe characters.

REAL-TIME MULTIPLAYER WITH FRIENDS
Team up in live 4-player co-op battles
Work together with your friends to defeat the daily boss
Compete in Weekly Club Tournaments
Forum Thread: Steven Universe: Tap Together (by SPYR Apps)
---
Stranger Cases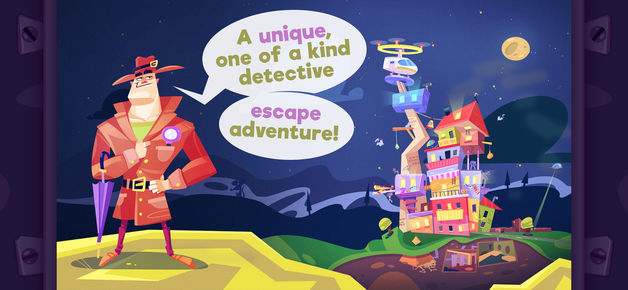 iTunes Description
Can you solve the escape mystery of the missing baby drone?

– A unique, one of a kind detective escape adventure!
– 15 beautiful, hand drawn levels to explore!
– More than 20 original characters to interact with!
– Dozens of challenging quests and original puzzles!
– Laughter guaranteed!
– First 8 levels are free of charge!
Forum Thread: Stranger Cases (by Snapbreak Games)
---
SUMI SUMI: Matching Puzzle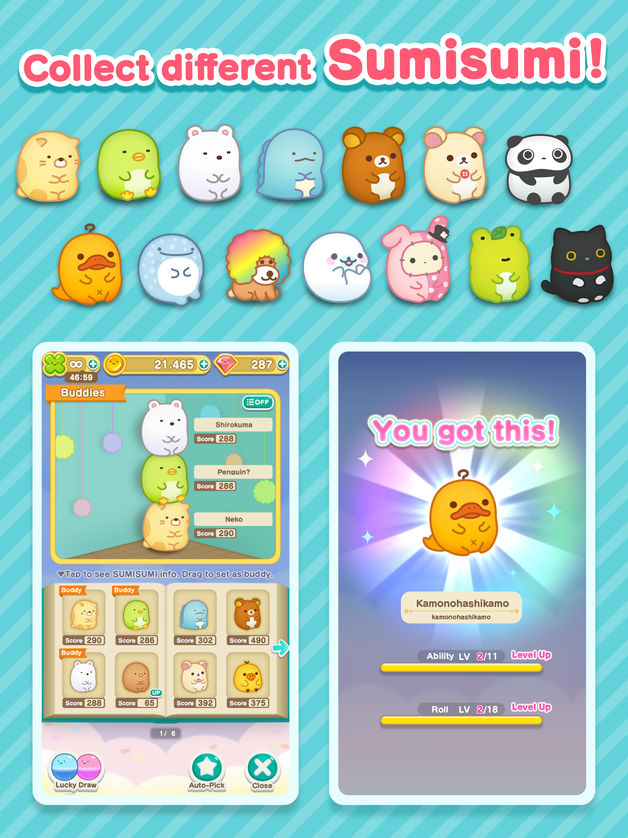 iTunes Description
◆ Popular characters from San-X has transformed into "Sumisumi" ◆

Cute characters such as Rilakkuma ,Sumikko Gurashi, Tarepanda, etc.
are gathered together as a lovely puzzle game!

It's easy to play, very exciting, perfect for refreshing!
Forum Thread: SUMI SUMI : Matching Puzzle (by Imagineer)
---
Swipe Manager: Soccer 2018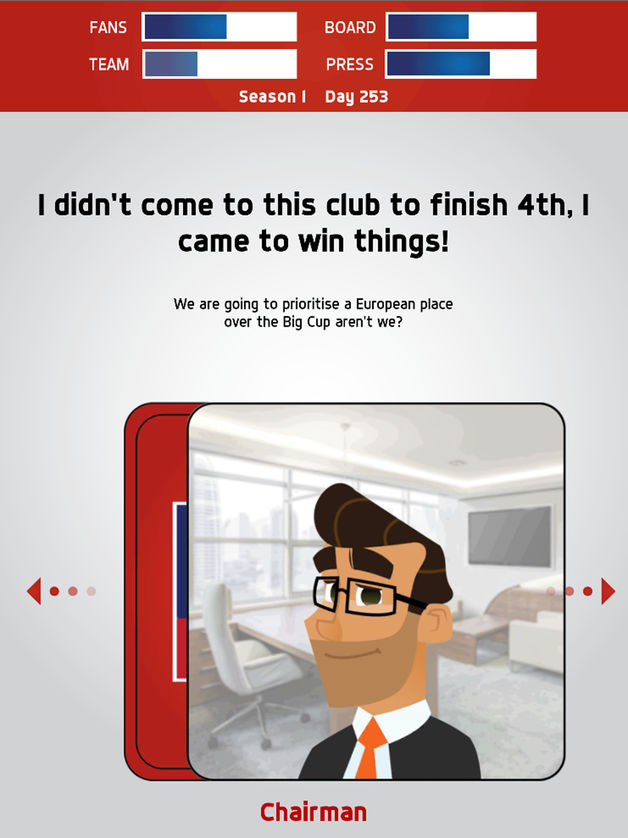 iTunes Description
Swipe Manager: Soccer 2018 is the follow up to the No.1 App Store smash hit Swipe Manager: Soccer (No.1 on the App Store in 11 countries!).

Think you could do a better job than Gareth or Pep? Do you have what it takes to motivate teams of overpaid prima donnas while keeping your Chairman onside, stopping the fans from protesting outside your home, and the press from running that story about a donkey? Take the job of managing one of the league's biggest clubs, or work your way up with a team of relegation strugglers – the choice is yours.
Forum Thread: Swipe Manager: Soccer 2018 (by Swipe Studios Interactive)
---
Thunderdogs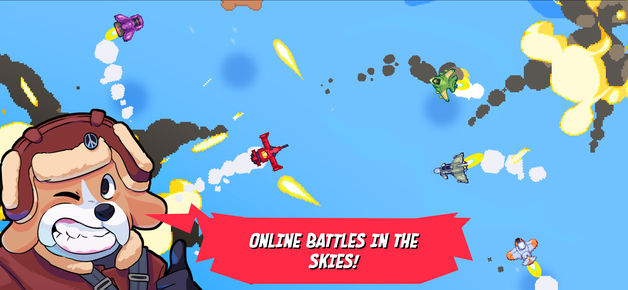 iTunes Description
Thunderdogs is a competitive online battle game where you amass bones to climb the leaderboards. Use a variety of awesome weapons to smash other players and steal their bones!

Be careful – the bigger your haul, the bigger a target you'll become! Survive by dashing and out-maneuvering a hail of bullets to fight back.

Start each session as the underdog, climb the charts to become the top dog!
Forum Thread: Thunderdogs (by Lucky Kat Studios)
---
Timber Slash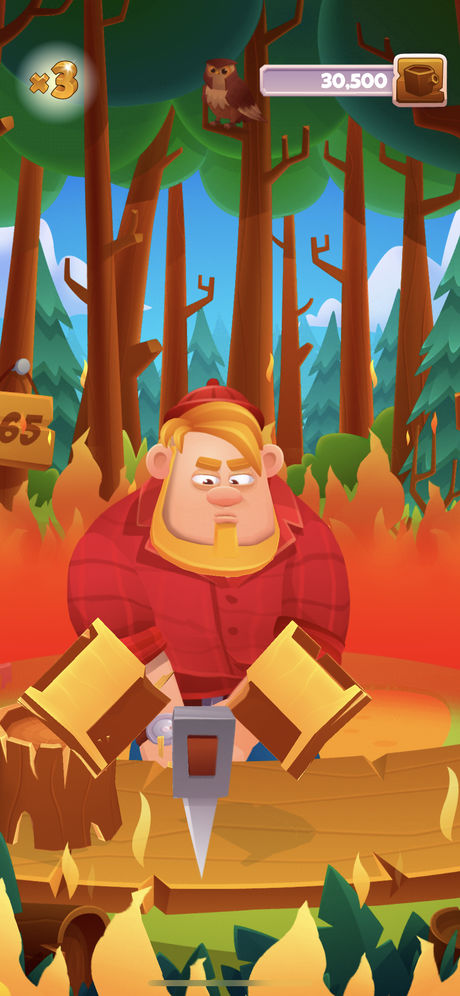 iTunes Description
Use the axe to chop as many logs as possible.

Gather wood to unlock new characters and locations.
Fire up Rage mode to double your score and have more fun!
Master your skills and compete with your friends. Get to the top spots on the leaderboards.

Fun casual gameplay.
Forum Thread: Timber Slash (by NoSixFive)
---
Trace Race!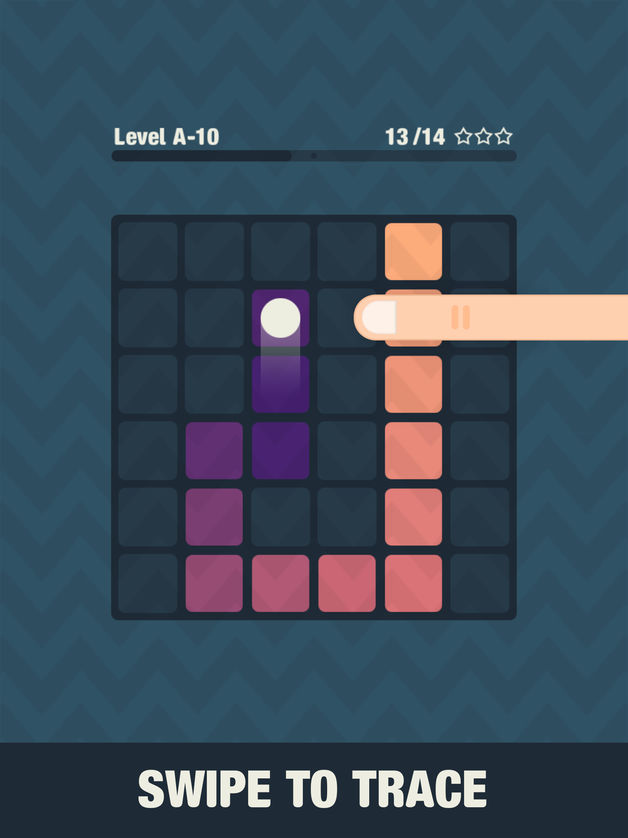 iTunes Description
Trace Race! is the ultimate memory puzzle game.

See if you can you trace the correct path as you race against the clock across 4 different worlds, each more challenging than the previous! Trace Race! is super fun to play but tough to master! Earn up to 3 stars in each of the 48 levels and become the Trace Race champion. The faster you beat a level, the more stars you earn!

Is your brain powerful enough?
Forum Thread: TRACE RACE! (By Aaro Arts)
---
Train Merger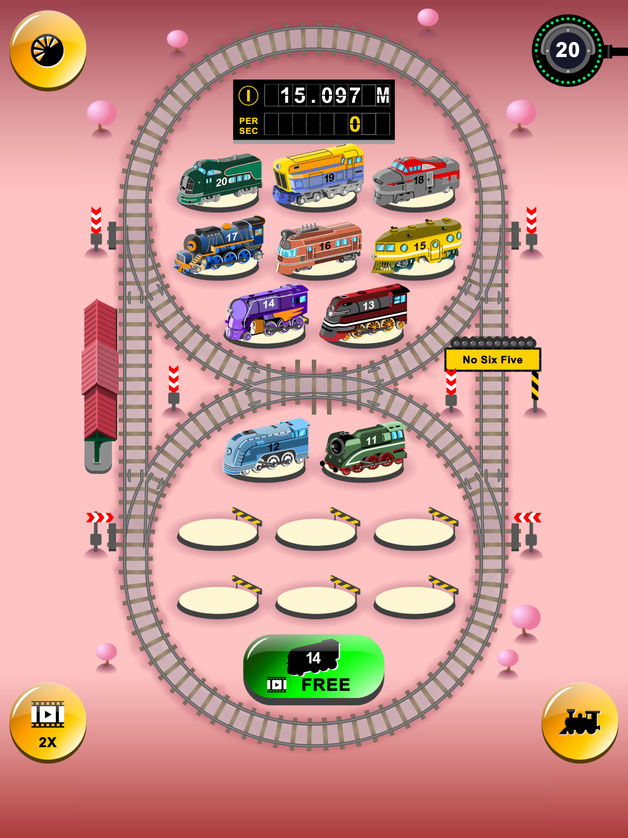 iTunes Description
Train Merger has a simple gameplay: buy, merge and manage your trains, so you can earn gold and unlock 20 real life models.

Build your empire through the four seasons and against the effects of dynamic weather system.

All trains are based on historically accurate locomotive and wagon models.
Forum Thread: Train Merger (by NoSixFive)
---
WarPods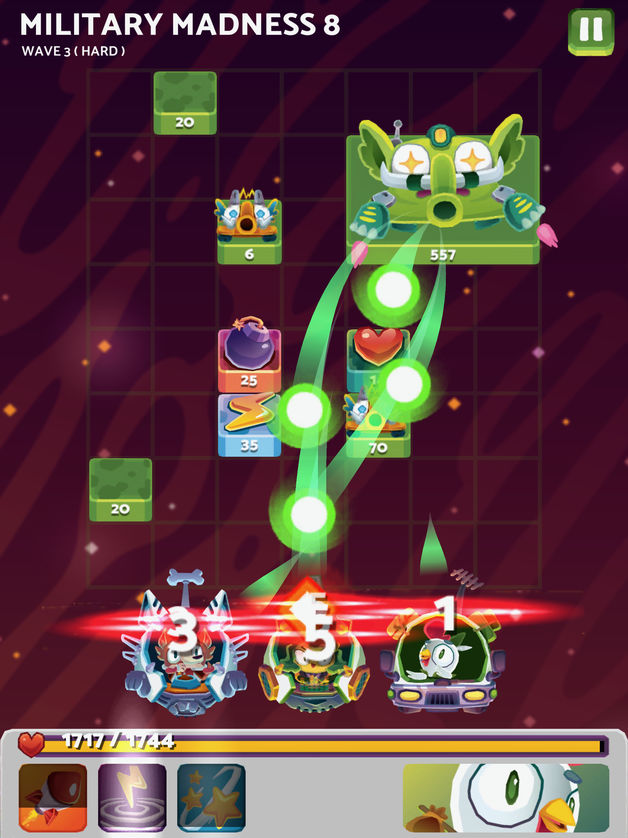 iTunes Description
SAVE THE UNIVERSE IN THIS TURN-BASED BLOCK BREAKER RPG!

In WARPODS, you lead a gang of heroes to battle all kinds of warmongering space oddities as you travel the universe.

BLOCK BREAKER BATTLES
Blast enemies with powerful shots that bounce all over the screen. Be the master of ricochets and rack that damage up!
Forum Thread: WarPods (by Weyrdworks)
---
Wonder Blade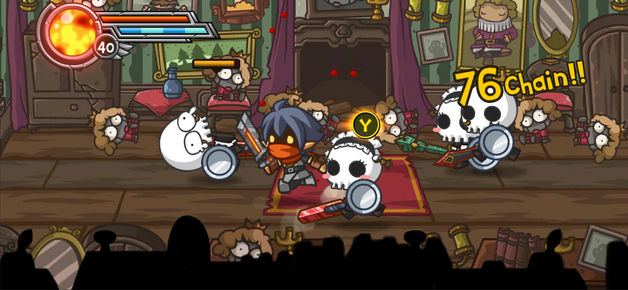 iTunes Description
OMG! My dear princesses is kidnapped by the evil power! What are you waiting for, huh? Grab your weapon and get on the journey to save your princess and free the world! You'll be surprised what's waiting for you 🙂

Utilizing all the combos and killer moves plus magic tricks you will defeat all the bad guys who got in your way! All the powerful weapons and coolest packages will make you an one of kind adventurer, you can disguise as a ninja hitting your enemies with frozen fish or a lightsaber holding galaxy trooper who likes to kick-ass! It'll be all you!
Forum Thread: Wonder Blade (By Puppet Depot Game Studio)
---
Word Join: Bamboo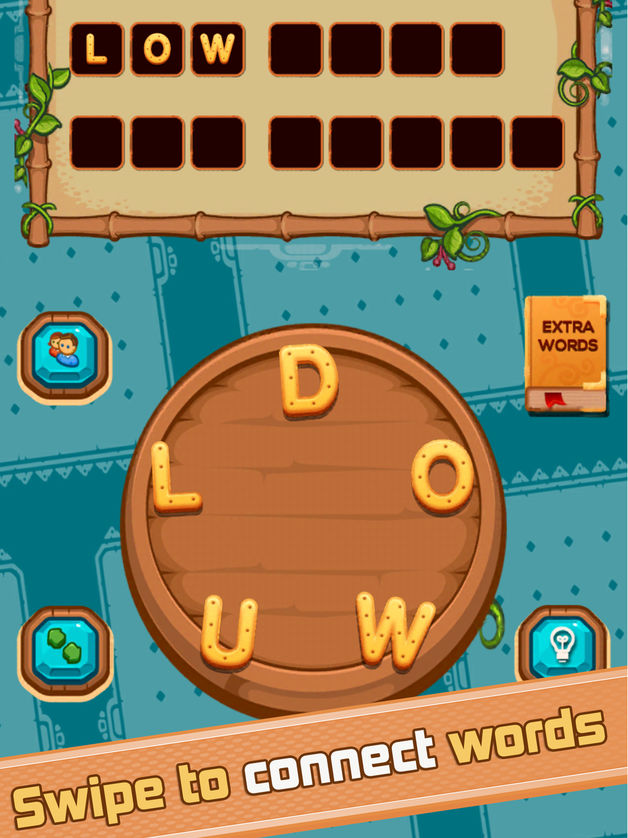 iTunes Description
Enjoy the fun of classic word game? Now there is a completely new word link game for you!
Word Join combines word search and crossword style games.
The gameplay is simple, by swiping on the screen, you get a complete word and fill it into a crossword blank.
Forum Thread: Word Join : Bamboo(by FreemanApp)
---
10Cube – Let's Fit the Cube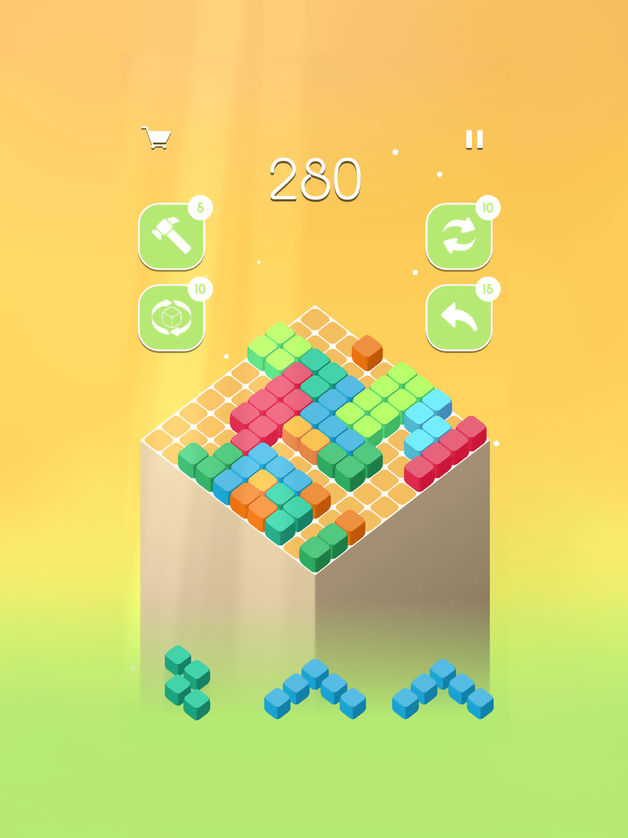 iTunes Description
Three-dimensional remove block
"An addictive three-dimensional remove block. With 10 grids, beautiful skins for cubes, new features, and amazingly designed user interface, the game is an unique combination of Level challenges and Endless mode puzzle which will bring an impressive experience for the players.
The game is easy. The cubes will be eliminated as long as the entire line or row is filled with cubes. To reach this goal, players can simply drag the cubes to the platform.
One can only score higher by logically placing the cubes.
Forum Thread: 10Cube – Let's fit the cube (by ZPLAY)
---