While the name may not be too familiar in the West, Azur Lane is a mobile shoot-em-up that took China and Japan by storm. Yostar, the game's publisher, has announced that the game will be receiving a closed beta in the United States and Canada. The beta will run from August 2nd to August 9th. Players who want access to the closed beta will have to win a code from one of the many events held on the game's official Facebook and Twitter pages.
Anyone who takes part in the beta will receive "limited in-game awards", with the specific rewards depending on how many people pre-register. The rewards include Wisdom Cubes, Gems, and the USS Yorktown Aircraft Carrier. More information can be found on the game's official site.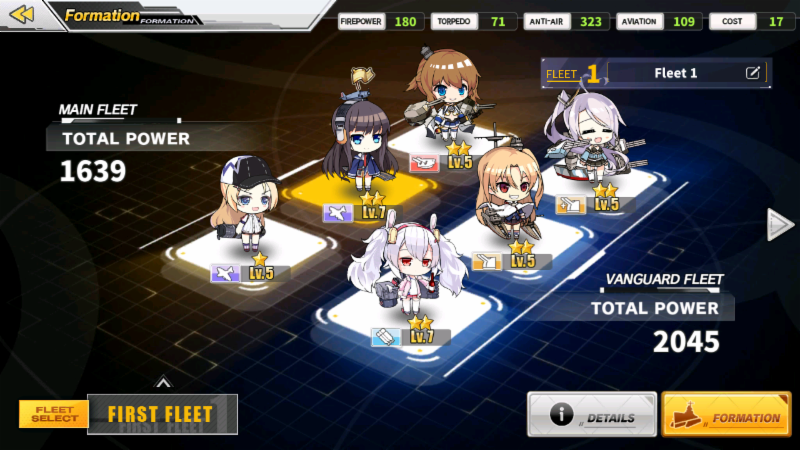 Azur Lane is a naval combat game that combines elements from 2D shoot-em-ups and strategy games. Players battle enemy ships and other players' fleets by commanding a Vanguard Fleet and a Main Fleet, both of which are composed of battleships and chibi anime girls. There are currently more than 260 characters in the game, meaning there's no shortage of cutesy anime boat-people. Units can be powered up through either the Academy and Dorms or through the use of purchased items.
As strange as it sounds, Azur Lane bases its scenarios in World War II.  Many chapters are based on actual historical events like the Battle of Midway, though some less realistic situations, like alien intervention, are also present. The game's nations are based on the United States, the United Kingdom, Japan, and Germany. I think it's fair to say that the game is some of the strangest historical fiction currently in existence.
Known for its widespread popularity in China and Japan, it was only a matter of time until this mobile phenomenon came to the West. For more information on Azur Lane, be sure to check out the game's official YouTube Channel and subreddit.