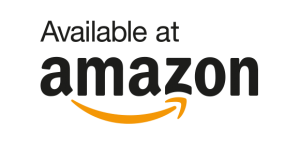 One of the best ways you can support TouchArcade is by doing your Amazon shopping through a TouchArcade affiliate link. We've set up the easy to remember toucharcade.com/amazon too if you want to type that in or bookmark it. We get a small percentage of anything you buy through any of these links, which otherwise would just go to financing Jeff Bezos's rocket-powered roller skates or whatever else he's up to now, and it goes a long way to supporting the site at no additional cost to you. These Amazon Items of the Day articles are all products we have used ourselves, and feel are things that the TouchArcade audience might be interested in!
---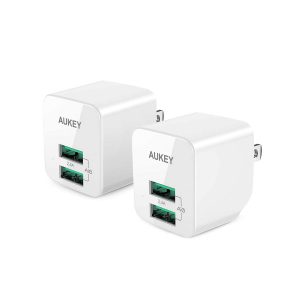 While mobile devices are getting faster all the time, it seems like year over year I become more and more dependent on different charging solutions to keep my batteries charged. While you probably have a bunch of the iPhone chargers that the iPhone comes with laying around, this charger sucks for a couple of reasons: First off, while it's reasonably small compared to other chargers, the prongs don't fold in which just seems like a poor design choice. Secondly, modern mobile devices are capable of charging way faster than the standard charger allows. (This has been true for years.) There's a ton of better chargers out there, but most of them are way bigger than the default iPhone charger which really just conflicts with how minimal I like my charging load-out to be when I'm traveling. I just dealt with the slower charge rates of the iPhone charger to fill this need until I discovered the Aukey Ultra Compact Dual Port 2.4A USB Wall Charger.
It's barely larger then the traditional iPhone charger, but has three awesome benefits that totally makes the upgrade worthwhile:
The prongs fold in.
It has TWO USB ports.
It charges at 2.4A, juicing up your gadgets way faster.
Even though it's ever-so-slightly bigger, the prongs folding in makes for a smaller overall space requirement in your bag. I'm a firm believer that you can never have too many USB ports to go around, and with 2.4A of power delivery it'll charge whatever you've got plugged into it much quicker than the default charger. It's also a great buy too, with the Aukey Ultra Compact Dual Port 2.4A USB Wall Charger priced at $9.99 as of this writing. I'd really recommend picking up the two pack for $16.99 though, as you can really never have too many chargers and you're getting a bit of a discount by buying two instead of one.
---
Thanks for checking out today's Amazon Item of the Day, and as mentioned before, even if you're not interested in this particular product, buying things from Amazon by first visiting toucharcade.com/amazon is immensely helpful in supporting the site at no additional cost to you. If you want to take things a step further, you can check out our Patreon, but either way we just appreciate you sticking with us and continuing to both visit and contribute to the TouchArcade community over the years! If you've got a product you're interested in seeing featured in an Amazon Item of the Day, don't hesitate to reach out. The best way to get in contact with us is via email at [email protected] and be sure to include "Amazon Item of the Day" in the subject.