Towards the end of April, prolific developer Philipp Stollenmayer aka Kamibox released his latest incredibly clever puzzle game called Supertype ($1.99). On the surface Supertype looked like your average old word game, but in reality it is a physics puzzler that uses actual letters to solve a bunch of different puzzles. You'll type a word near the top of the screen and when you hit Return those letters will then become bound to the laws of gravity, with the goal being to get any part of the letters to touch whichever "goal dots" are in the level. There are some nuances to this mechanic but that's the basic gist of the game, and it's incredibly fun and cool, with us awarding Supertype our Game of the Week upon release.
Now Kamibox has released the first content update for Supertype, and it's quite a doozy. The game now includes a full-blown level editor, so you can create your very own levels. The editor itself is pretty simple, with a tidy menu allowing access to various types of objects and then a tool to allow you to fine-tune the placement of those objects. You can very easily hop in and test your creation with the push of a button, and once you're satisfied, you can even share your level with others. The level sharing is a bit clunky; a created level generates a code of sorts that can then be shared via the standard iOS share sheet. The person on the other end then goes into the level creation part of their copy of Supertype and pastes in that code, bringing up the created level instantly. It's not as elegant as it could be, but it works just fine.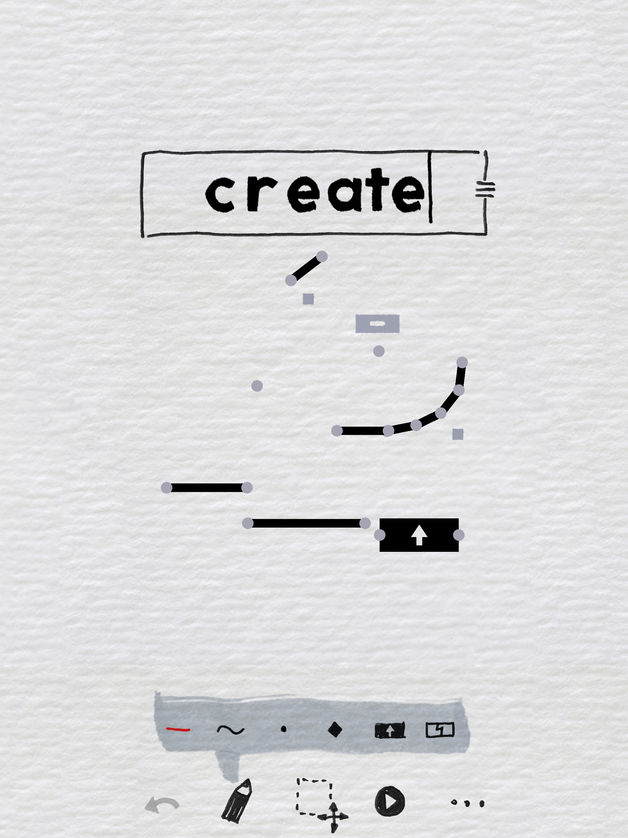 In addition to the new level editor, this update also includes something for the… er, less creative amongst us. That would be a new level pack called the Concrete pack which features "27 superhard new levels." Given how dang tricky the regular set of levels could be at times, the superhard description gives me a twinge of fear right in my very soul. And I love it! So whether you're interested in creating and sharing your own levels, or just want to play through a new set of pre-made levels, check out this latest update to Supertype. And it should also go without saying that if you haven't checked out Supertype before, you really should get on that, as (like all of Kamibox's releases) this is a supremely clever and entertaining mobile game.