I can't believe Pokémon GO(Free) has already been out for two years. So much has changed for the game with exponential growth followed by some slowdown before seeing spikes often enough to still be very relevant in mobile gaming. In fact, Pokémon GO is so big that the new mainline Pokémon games on the Switch are pretty heavily inspired by it and its obvious Nintendo would love to get a percentage of the active players interested in buying a Switch. I can't wait to see the cross promotion in November when the Switch games release. The Pokémon Company and Niantic finally added trading and other social features recently.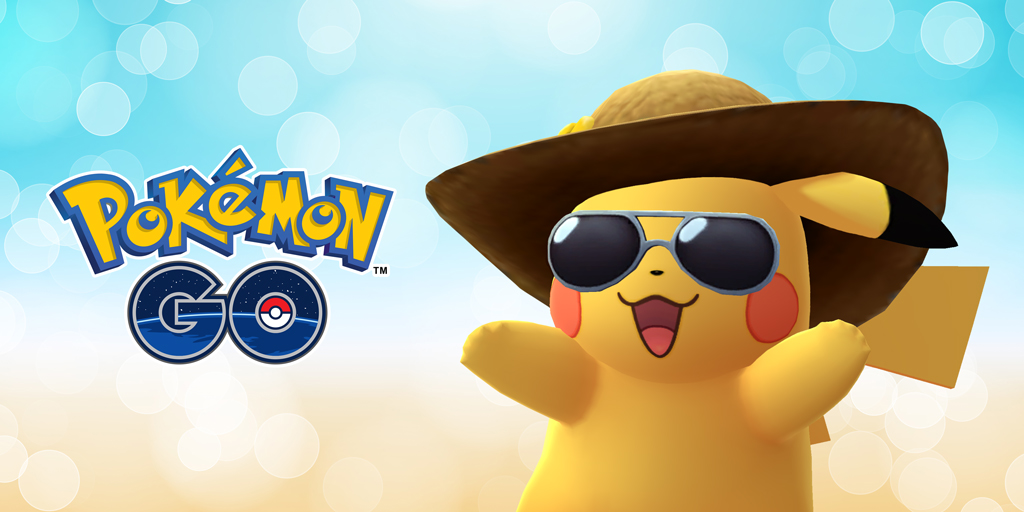 The two year anniversary celebration has a whole lot of Pikachu. Pikachu and Pichu will appear more frequently in the world beginning today until the end of the month. If you still want some more Pikachu, this month will also feature the new Summer Style Pikachu pictured above with sunglasses and a straw hat. You can also deck your trainer out with Pikachu Fan Avatar items and look into getting Pikachu ears.
In addition to that, the Mythical Pokémon Celebi will soon join Pokémon GO. If you want to prepare for the upcoming Nintendo Switch Pokémon games this November, now is a great time to get into Pokémon GO. If you're planning on buying the Switch games in November, you might as well start playing Pokemon GO on iOS or Android now.