The Summer season is very much upon us, and as we inch closer to the Arena of Valor World Cup finals in just a few weeks time, it feels as if Tencent's attention is centered there with not much happening in the game itself this week. Despite the AWC group stage schedule finally arriving, it's another must-have Summer skin that caught our attention this week for all the wrong reasons. The cutesy little intro segment might actually put you off.
AWC Group Stage Match-Ups Have Been Decided
With the Boot Camp and its group stage tournament now out of the way, match placements for the AWC Quarter Finals have been decided. The private event is set to take place on July 17th before moving to the public grand final on the 28th, but we're expecting to at least be able to stream the matches.
So what are the match-ups looking like? If you caught this video posted to the AoV YouTube page a few days back, you might already have a decent idea of who'll be taking on who. For those who missed it – or simply couldn't follow all the chatter – this handy little infographic outlines the initial stages of the upcoming event.
You may have to open the image in a fullscreen tab to get a clear picture.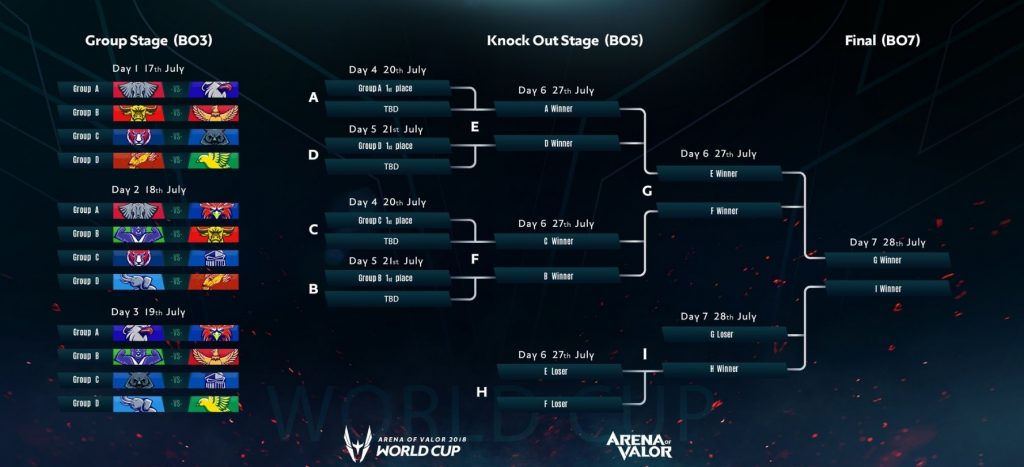 Space Ronin Butterfly Is Your New Star Wars Cameo
We might be reading a bit too much into this, but it's hard to disagree with the idea that Butterfly's new' Space Ronin' skin makes her look like a Star Wars character. We've played the bad guy in those games plenty of times before, and she's looking like she could star in a new Force Unleashed game for sure.
Suddenly gaining robotic legs – or highely protective chinos – Space Ronin Butterfly swaps out her signature blade for a neon pink lightsaber (please don't sue), while keeping the scabbard on her back that really doesn't look up to the task of not disintegrating the moment she sheaths her weapon.
But perhaps the best thing of this skin is how her voice changes. The 'sinister' tone makes Butterfly sound less like a delusional psychopath and more like a slightly less crazy serial killer. Is that an improvement? We'll let you decide.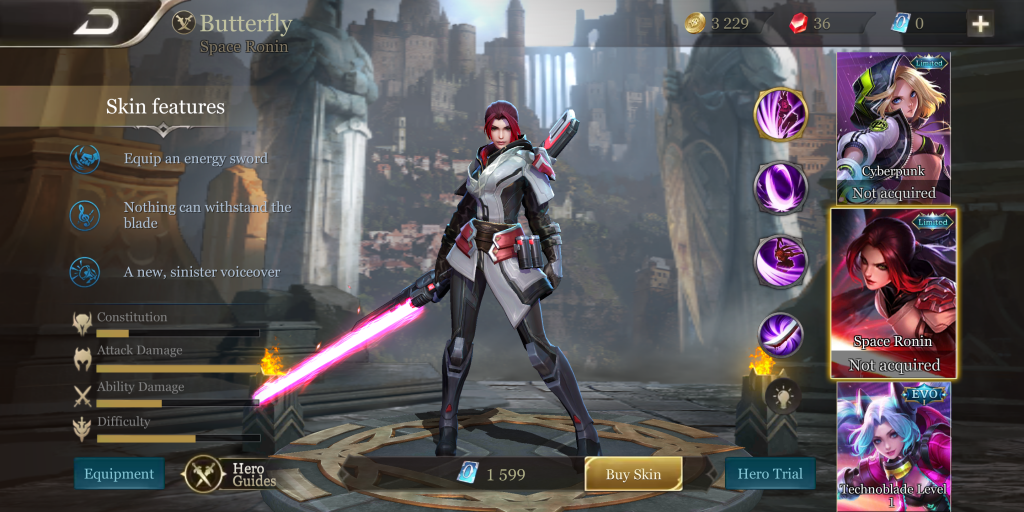 Nintendo Switch Beta Ends After 'Maintenance' – So What's The Verdict?
Although we're adamant the original Nintendo Switch beta schedule would have taken us to around the 12th of July, Tencent cut the plan short as beta codes started to reach the inboxes of lucky players. If you happened to be playing a round or two late last night, you may have been unable to queue up for another thanks to the servers going down for 'maintenance'. This was, in fact, the Nintendo Switch AoV beta going permanently offline.
So what did people think? It's safe to say the jury is out on that one. Just as the mobile game brought new players to the MOBA format, Arena of Valor is certainly set to do just that on Nintendo Switch. But while plenty of us (myself included) certainly noticed the severe frame rate drops that could seriously impede its competitive flow, others thought it ran like a dream. Frame rate has always been a decisive topic in gaming, and what's fine for some is borderline unplayable for others. Here's a recent feedback thread to mull over.
Personally, I think it still needs quite a lot of work. Optimization is key here, with a stable framerate being of utmost importance to any competitive game. Everyone needs to be seeing the action at the same time, otherwise someone's going to have a clear advantage. Whether Tencent can stabilize it without impeding the game's increased visual effects is anyone's guess, but the sharper visuals should be the first to go if they're struggling to keep it stable. Did you hear the fans on your Switch? They weren't happy.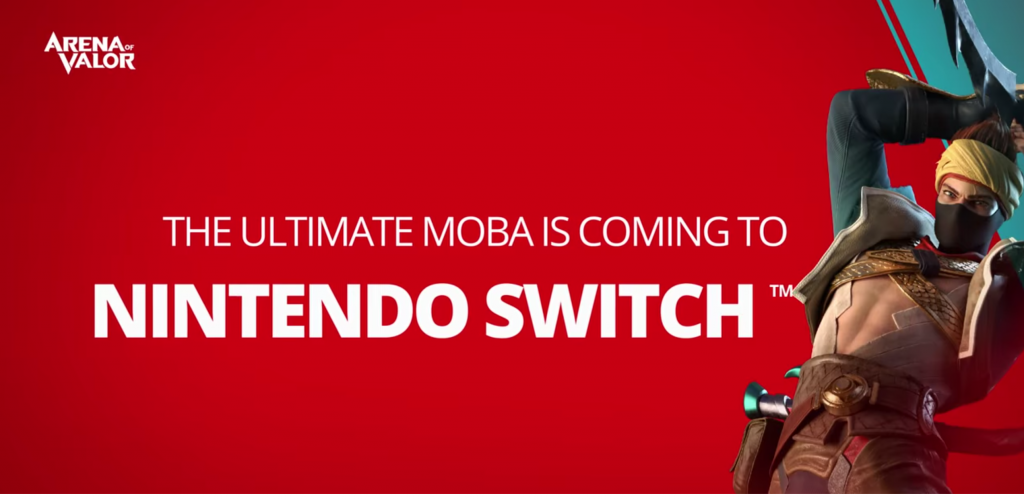 Violet's Summer Skin Trailer Is A Little Creepy
It's Summer. We get it. There's beaches, bikinis and water pistols – at least, according to Arena of Valor.
Following up on Krixi's Summer Bash skin, Violet looks set to join her at the beach in a swimsuit of her own; only rather than diving with the dolphins, she's dragging along her friends and whipping out the water pistols.
The skin preview comes from the Thailand version of the game, but anything released there will theoretically release worldwide in time.
But it's the teaser trailer that might rub some the wrong way. Some will absolutely love it, whereas the almost deadpan look of the character models may make others feel a little uncomfortable. It's easy to tell what they're trying to do here, but Arena of Valor's foundation can't do it justice.