Each and every day new mobile games are hitting the App Store, and so each week we put together a big old list of all the best new releases of the past seven days. Back in the day the App Store would showcase the same games for a week, and then refresh those features each Thursday. Because of that developers got into the habit of releasing their games throughout Wednesday or very early Thursday in order to hopefully get one of those coveted features spots. Nowadays the App Store refreshes constantly, so the need for everyone to release all on the same day has diminished. Still, we've kept our weekly Wednesday night format as for years that's the time people knew to check TouchArcade for the list of new games. And so without further ado please check out the full list of this week's new games below, and let us know in the comments section which games you'll be picking up!
---
Best Rally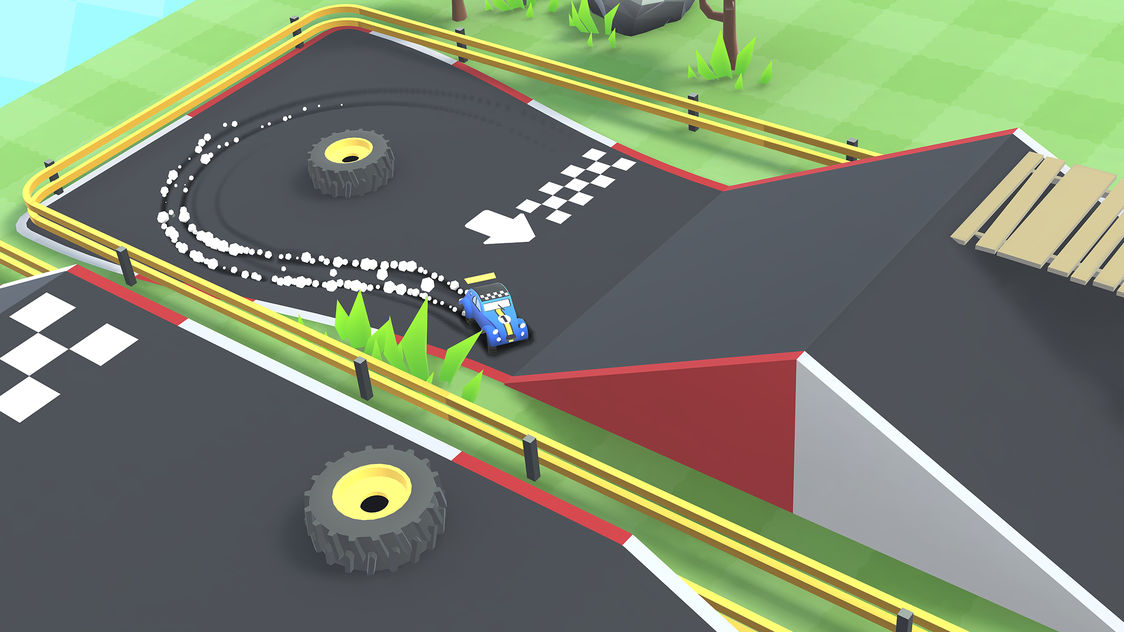 iTunes Description
What game is the bestest? BEST RALLY!
What game has the absolute best everything? BEST RALLY!
What game has the best fun, the best images, the best speed? BEST RALLY!

Race through the best tracks and find the best racing line with the help of the best instant replay system.

Beat over 30 beautiful and handcrafted tracks. Record your best moves and challenge your best friends!
Forum Thread: Best Rally (by Oddrok Oy)
---
Dawn Break -Origin-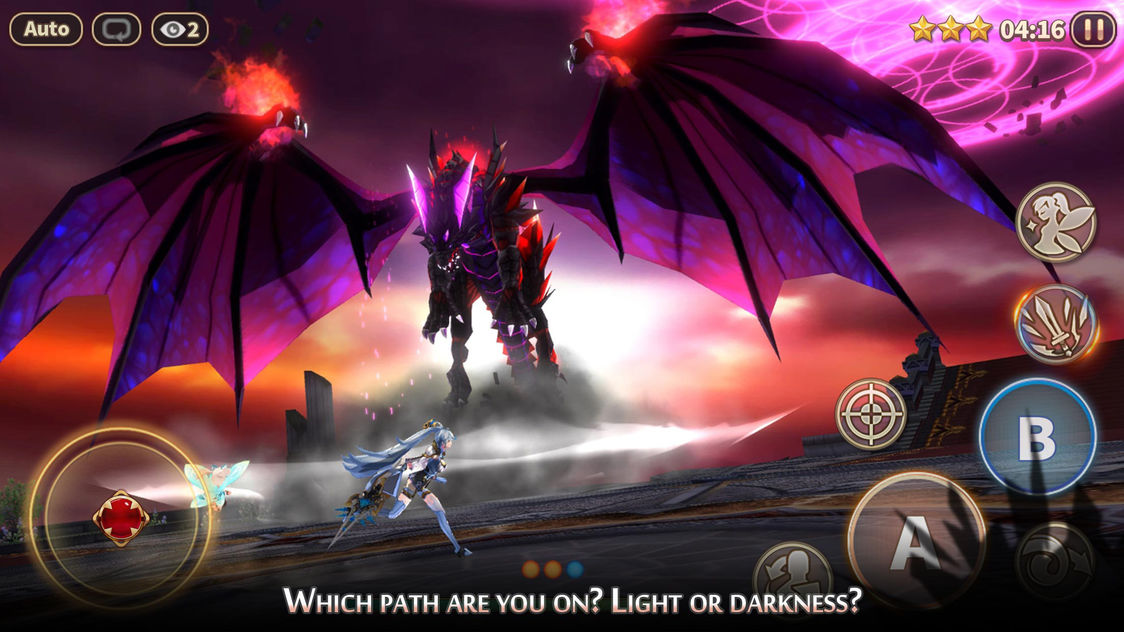 iTunes Description
Fight against your destiny.

When the Day of Eclipses arrived, a dark shadow appeared, and from the sky, a mysterious lady descended.
Extracted from the main storyline, the beginning of the epic fight, all story arose from here…

◎Extraordinary Action RPG, do you have enough control technique for playing hero?
Never a dull moment when playing this action-RPG. In order to conquer the Boss, all you can do is to challenge and practice continuously!
Forum Thread: Dawn Break -Origin- (by Our Game Entertainment)
---
Dead Island: Survivors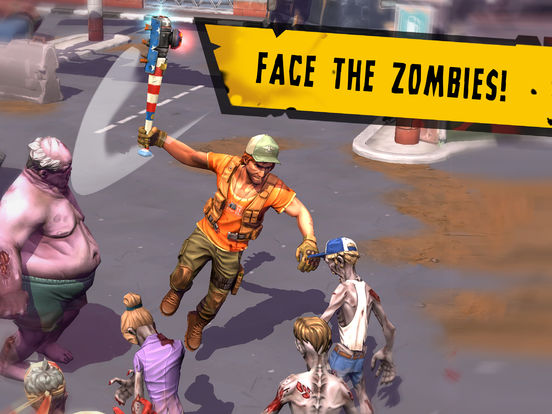 iTunes Description
Dead Island, the #1 zombie gaming series, comes to mobile! Gather your band of heroes, fortify your base and face the incoming hordes together with your friends!

COLLECT, BUILD, FIGHT… AND SURVIVE!

Get ready for the ultimate zombie action RPG experience for iPhone and iPad – based on Deep Silver's best-selling Dead Island series with over 15 million units sold on PC and console. Collect legendary heroes and ingenious weapons. Build cunning traps and solid barricades. Use spectacular combos and unique special moves. Team up with other survivors and watch each other's backs. Do whatever you can to keep the ghastly zombie hordes at bay!
Forum Thread: Dead Island: Survivors (by FISHLABS)
---
Dere Evil Exe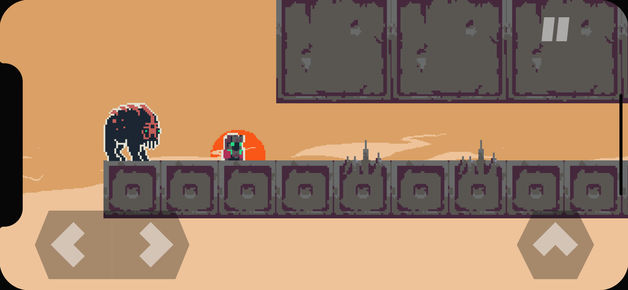 iTunes Description
DERE EVIL EXE is both a terrifying thriller with a gripping story and an unorthodox retro platformer with unique puzzles and obstacles.

In DERE EVIL EXE, you step into the tiny shoes of a silent hero named 'Knightly'. Knightly must jump, run, and manipulate environments in order to survive the heart-racing journey through a stunning pixel art world.

Within surreal structures and blocky hills lurk dangerous creatures known as 'corruptions'. They take the form of their creator's greatest fears. Their creepy creator, sporting a cunning visage of cheerfulness, hides in plain sight as she watches her prey fall deeper into her traps.
Forum Thread: DERE EVIL EXE (by Darius Immanuel Guerrero)
---
Dream-Walker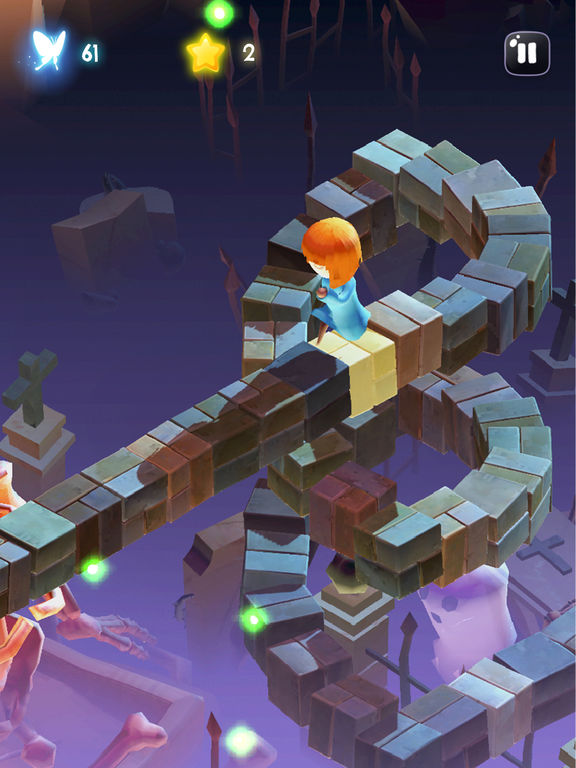 iTunes Description
Dream Walker is a surreal, slow paced puzzle runner game where you explore a fantastic world of subconscious dreams and nightmares full of unbelievable physics, architectures and mind games.

Gameplay tips:
Collect Stars to unlock new Chapters to explore. On the way, also pickup as many Butterflies as possible. They will come in handy to purchase new dresses and hero models from the Prize Wheel.
Forum Thread: Dream-Walker (by Pocket PlayLab Limited)
---
DROLF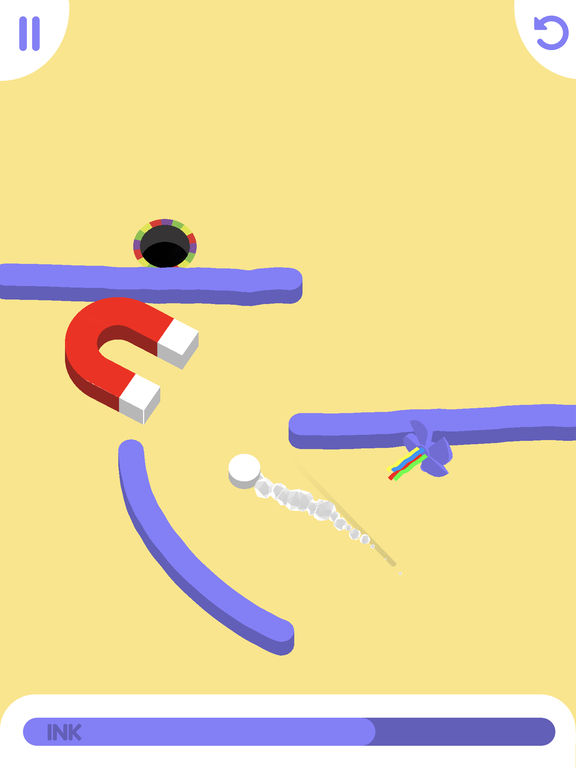 iTunes Description
A unique golf puzzle game, with a simple premise; get the ball in the hole. There's not always a clear path though, so you'll have to get creative.

Draw your own walls and figure out how to get the ball into that elusive hole.
Forum Thread: DROLF (by jon reid)
---
Eternity: Farfalla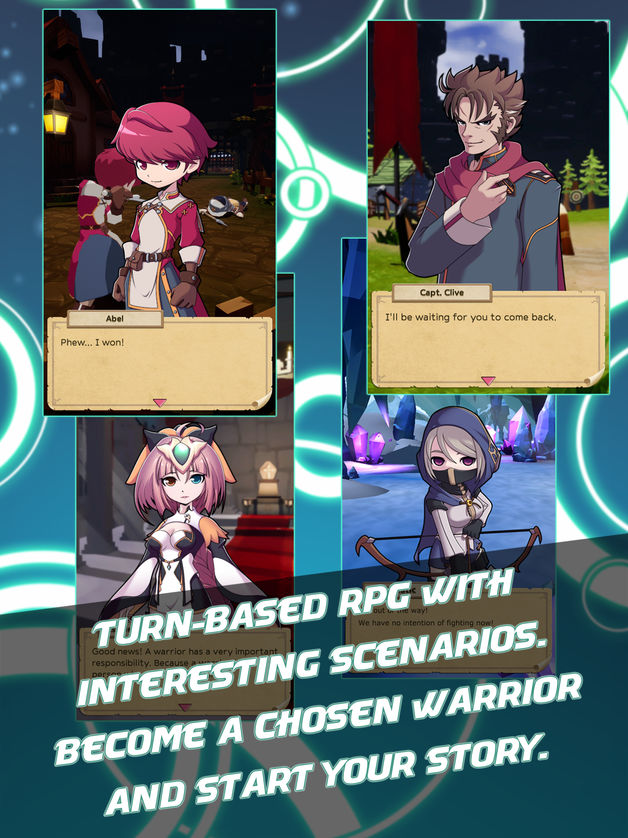 iTunes Description
Celdis, a small and peaceful country. One day you continued to practice with your colleagues, you received a message that you were chosen as the only warrior to defeat the demons on the continent. Then you accept the suggestion and start your journey.

*** There are no in-app purchase items, and in-game ads are not exposed.
Forum Thread: Eternity: Farfalla (by Danbi Entertainment)
---
EXAELLA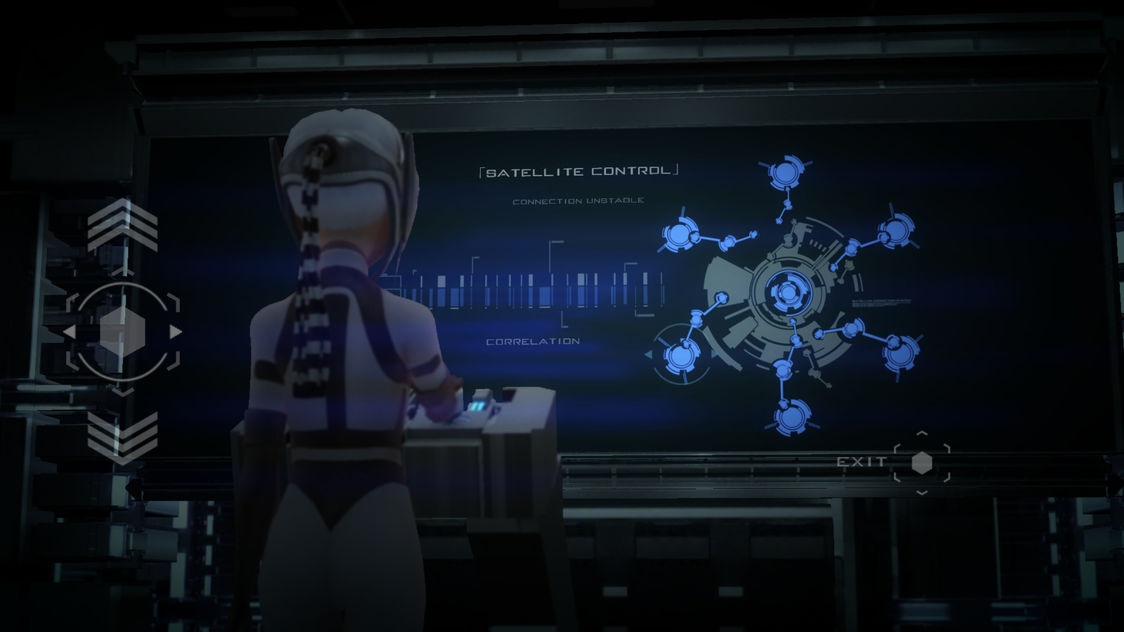 iTunes Description
The planet, shrouded in a never-ending slumber, now finds itself in the pathway of a wandering, interplanetary creature whose presence brings an impenetrable stillness to the world. The inhabitants of the planet have a last chance to find salvation before the inevitable collision will occur…

EXAELLA is a 3D side-scrolling shooter game where you must guide the chief operator through the dark corridors of the Xonasu, the artificial sleep centre. On the way, you must solve multiple tasks given by A.I.(Artificial Intelligence of a complex), gather resources, and defend itself and the helplessly sleeping patients of a Xonasu complex.
Forum Thread: EXAELLA (by Denis Isakov)
---
GrowNecromancer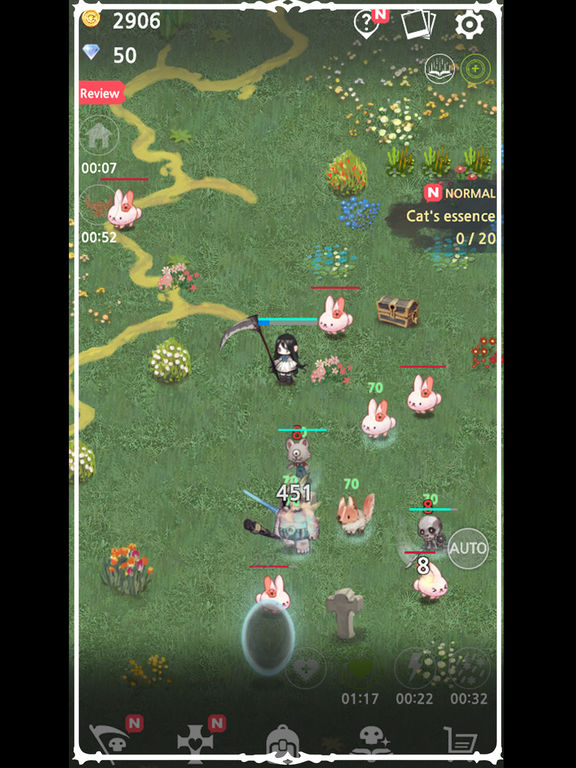 iTunes Description
– A dangerous necromancer girl started her adventure!

– Let's revive everything!

– Let's find more powerful monsters and level up!

– Minimal RPG!

– A really good game when you have free time!
Forum Thread: GrowNecromancer (by Prismathunder)
---
Hardback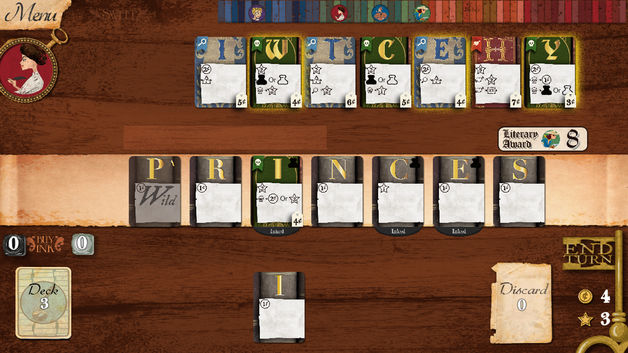 iTunes Description
Hardback is a deck-building word game, a prequel to Paperback. As an aspiring 19th-century novelist, you work to pen your next masterpiece, earning prestige along the way. Specialize your deck in certain genres to exploit card combinations, and press your luck to draw extra cards — but make sure you can still string a word together!

Players build a deck of letters with various powers and race to 60 fame points to win.
Forum Thread: HardBack (by Fowers Games)
---
Hello Stars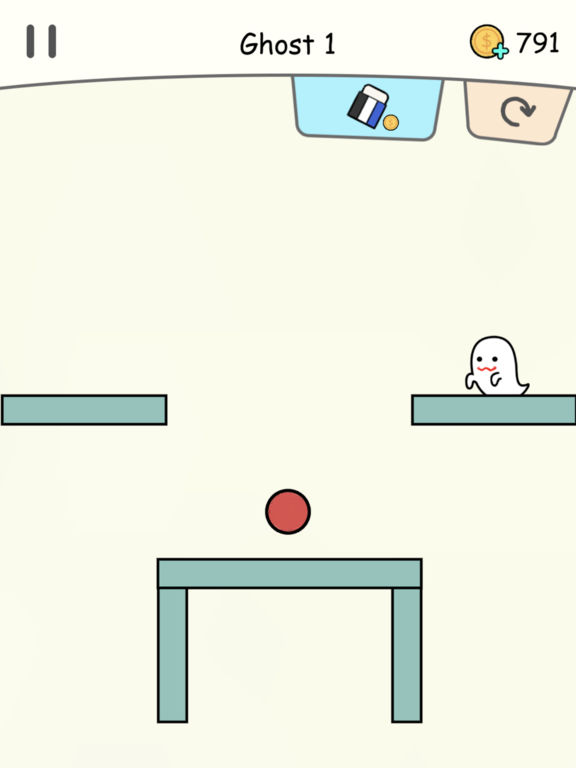 iTunes Description
Hello Stars is a classic physics puzzle game. It's easy to learn but very difficult to master.

The job of each level is to guide a ball from a predetermined start point so that it touches all of the stars placed on the level. The ball and nearly all objects on the screen are affected by gravity. The first few levels are almost too easy, but as the difficulty increases you'll be thankful that you were able to practice the fundamentals of draw. As the game progresses, you'll have to use all sorts of theory to figure out a solution for each puzzle.
Forum Thread: Hello Stars (by Fastone Games)
---
I'm Ping Pong King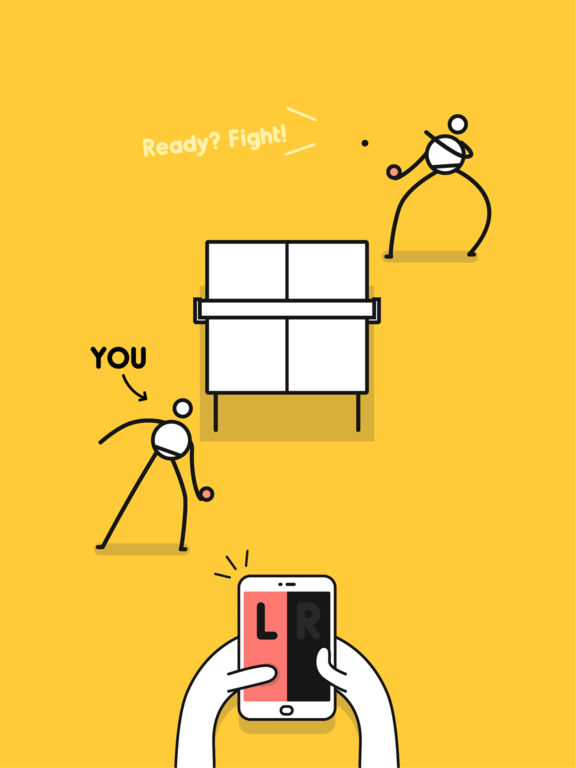 iTunes Description
"I'm Ping Pong King" is a truly fun and exciting table tennis game. The goal of this game is to beat 16 rivals and win the crown; these funny stickmen can be world's best champion, your boss or super granny.

It's an easy finger-tapping game, simply tap right or left of the screen to control your stickman. Be careful not to miss any ball, or you'll fail this contest anytime!
Forum Thread: I'm Ping Pong King 🙂 (by Orangenose Studios)
---
Identity V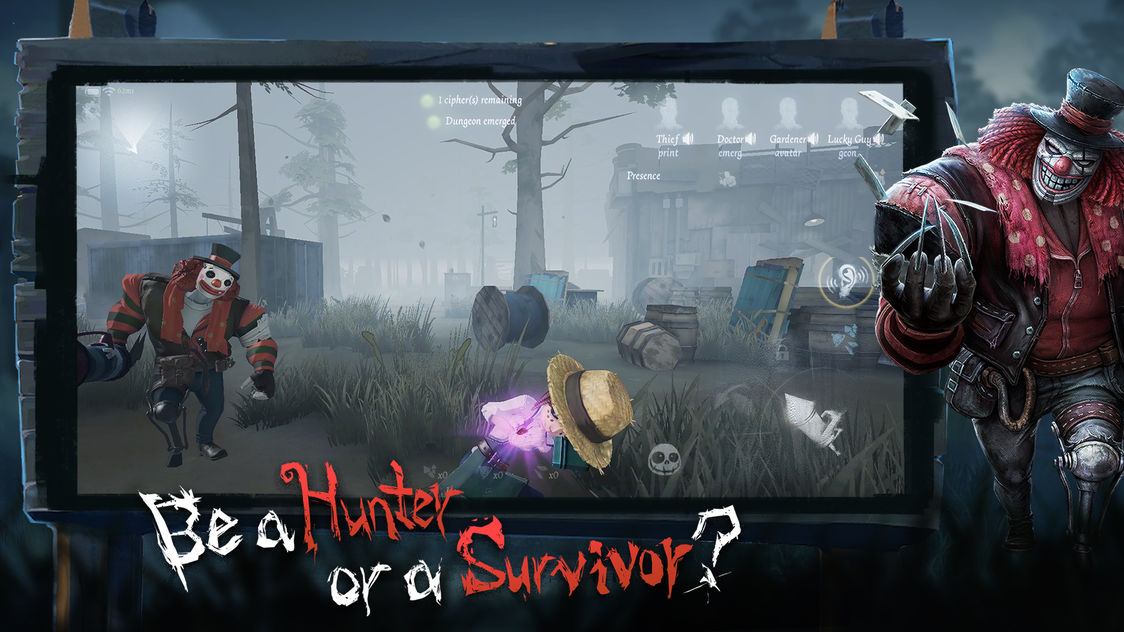 iTunes Description
Join the Thrilling Party! Welcome to Identity V, the first asymmetrical horror mobile game developed by NetEase. With a gothic art style, mysterious storylines and an exciting 1vs4 gameplay, Identity V will bring you a breathtaking experience.
Forum Thread: Identity V (by NetEase Games)
---
Isoland 2: Ashes of Time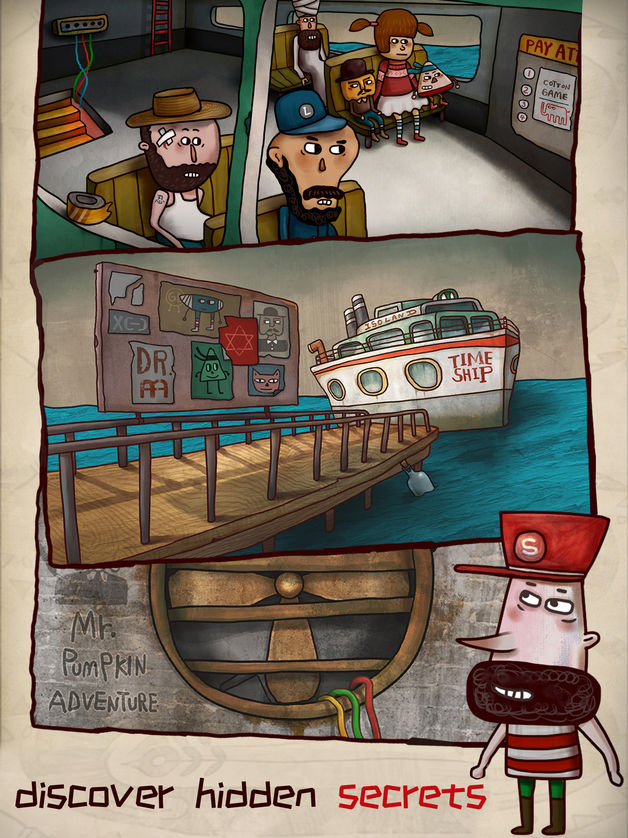 iTunes Description
Isoland 2 – Ashes of Time is a truly artistic adventure puzzle game. Experience a unique fusion of captivating puzzles, a philosophical parable and lighthearted storytelling that will transport you to a beautiful hand-drawn island filled with wonders. Embark on a fascinating journey through time and space, discover traces of a lost civilization, and tinker with mysterious machinery to unveil long forgotten secrets.

On Isoland, you will need to find your own pace and your own approach to solving the mysteries ahead. The citizens of the little island you find yourself on will happily share their thoughts with you, and you may be surprised what they have to say about life and the universe. Listen to their stories and help them solve their problems, and you can be sure they will help you with your tasks, too.
Forum Thread: Isoland 2: Ashes of Time (by Lilith Games & COTTONGAME)
---
Minaurs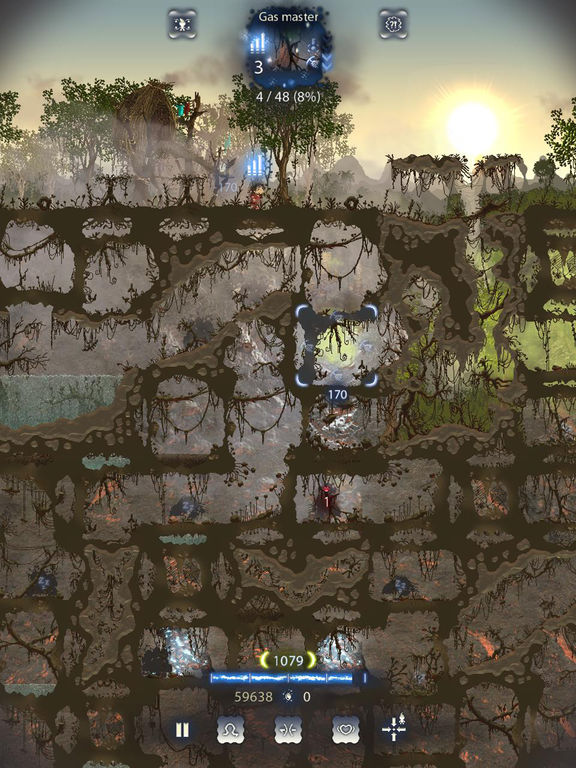 iTunes Description
A unique adventure game full of exploratory expeditions to the various underground worlds on different planets. Travel with your Minaur through the game universe, discover new worlds, their unique environment and inhabitants. Lead your Minaur safely through underworlds to gain knowledge and collect The Mighty Resource. Complete various quests, develop your character, collect loot from various animals, and rescue your trapped mates. Reunite the Minaur Nation and become a legend!
Forum Thread: Minaurs (by Michael Havlik)
---
Molekular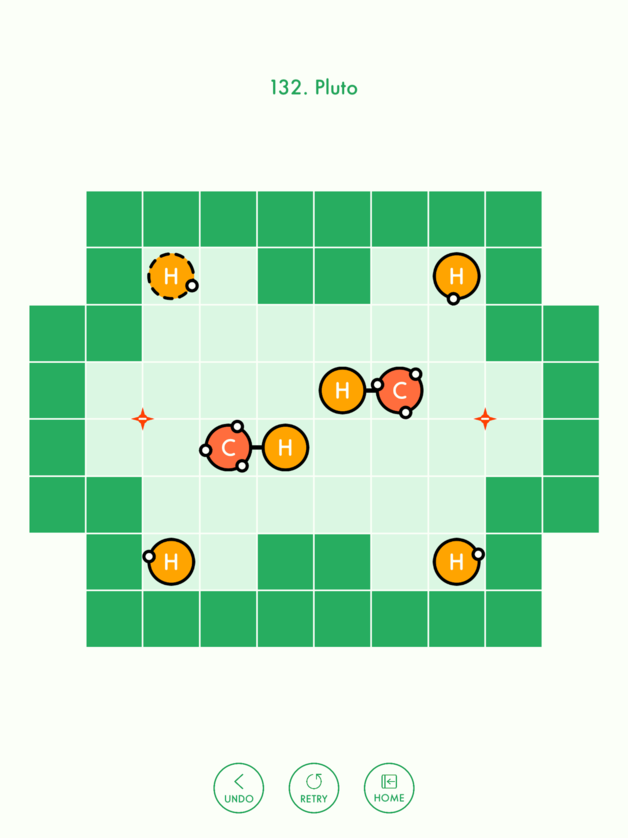 iTunes Description
!WARNING! This game is addicting.
Don't worry! You don't need to be a chemistry-guru to play!

Use atoms to form molecules. Just swipe up, down, left or right to move the highlighted atom and bond it with the other ones on the board. Find out new compounds and get interesting facts about them.

Try to complete over 140 levels to become a true scientist!
Forum Thread: Molekular (by Jacopo Berta)
---
Nightmarish Spawns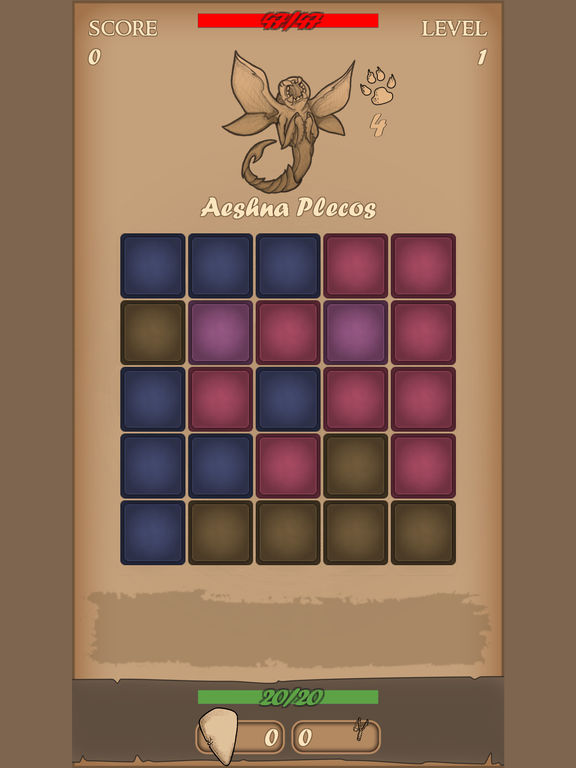 iTunes Description
Welcome to Nightmarish Spawns! From the creators of the highly successful indie game: BREACHER comes a puzzle battle dungeon crawling adventure featuring hundreds of creatures, a wide variety of weapons and a game like no other.

Enter The Known Realm and defeat the Nightmarish Spawns that are plaguing the land. Use weapon upgrades, shields, spells and potions to turn the odds to your favor. Crawl inside the treacherous dungeons and discover treasures or, sometimes, your own doom.
Forum Thread: Nightmarish Spawns (by Pavel Vitvera)
---
Rocket Valley Tycoon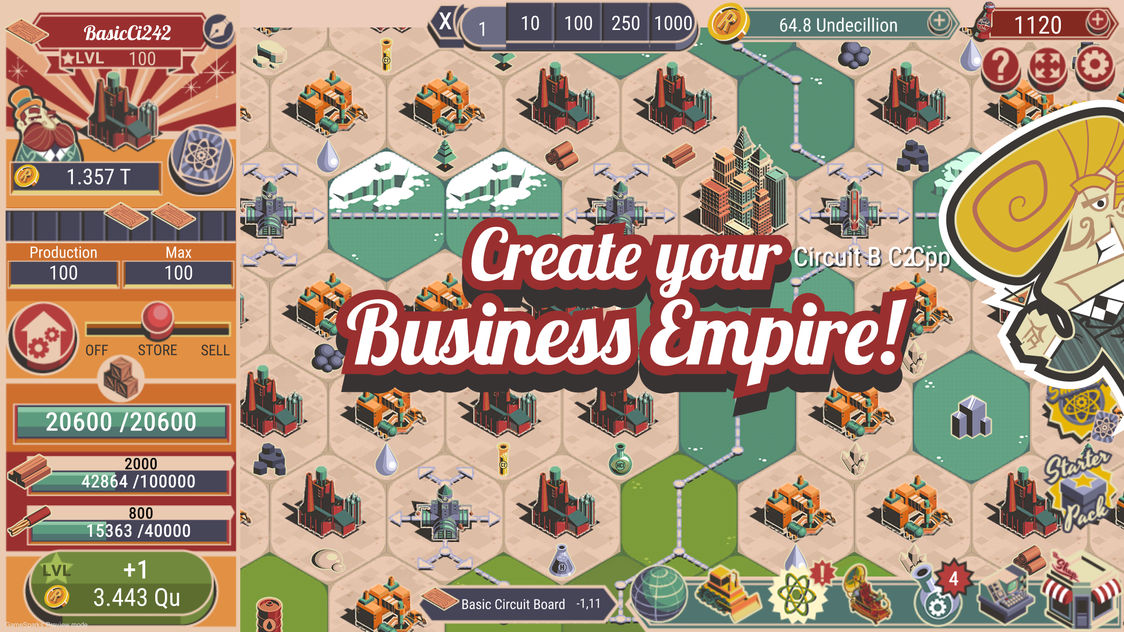 iTunes Description
Rocket Valley Tycoon brings strategic incremental idle gameplay to the Space Race!

City building, resource management and the Race to Space all meet up in a fun, polished retro-style incremental idle clicker. As a rocket building business tycoon, your mission is to harvest, build and craft your way to colonize outer space. Build railroads, extract resources and tap, tap, tap your way to an outer space empire!
Forum Thread: Rocket Valley Tycoon (by Iron Horse Games LLC)
---
Soccer Dribble Cup: high score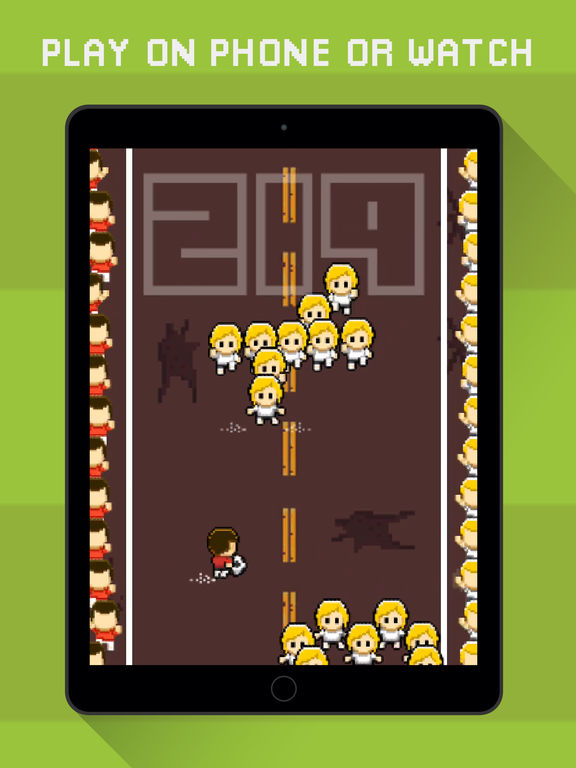 iTunes Description
Beware, your opponents not only stand one on one… They gonna keep forming new tactics and formations to surprise you.

Not only defenders but goal keepers will be there to stop you from what you are best at: DRIBBLE!!!

Also, being famous has its own problem, your fan – the cheerleader gonna chase you across the field.
Forum Thread: Soccer dribble cup: high score (by Cakeogame)
---
Squatbot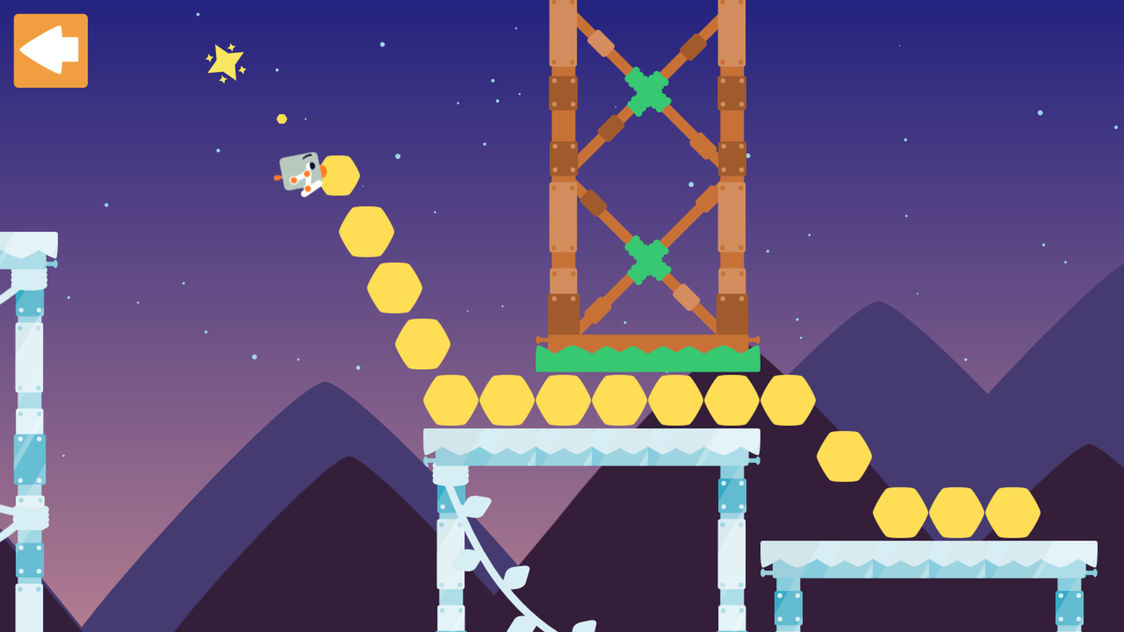 iTunes Description
Hop, leap, and bound through vibrant levels as Squatbot! Squatbot brings tight platforming to mobile devices with a unique and minimalist control scheme. This premium version brings you that platforming experience with no ads!

In Squatbot, there are no onscreen controls, simply tap left to jump left or tap right to jump right. Build and maintain your momentum as you race through challenging levels.

Squatbot deconstructs the platforming experience on mobile and distills it down to the perfect jump.
Forum Thread: Squatbot Pro (by ILD Games LLC)
---
Super Drop Land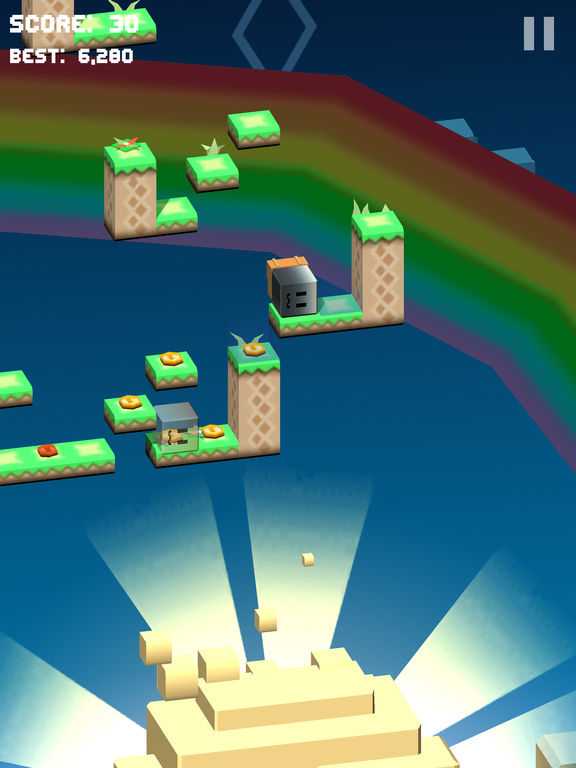 iTunes Description
Drop into an adventure!

Super Drop Land is a platformer that drops you into an unforgettable vertical adventure! Collect, chase and flip your way down through each land, but stay clear of the ghosts!
Forum Thread: Super Drop Land (by Lamington Games)
---
Tales of Thorn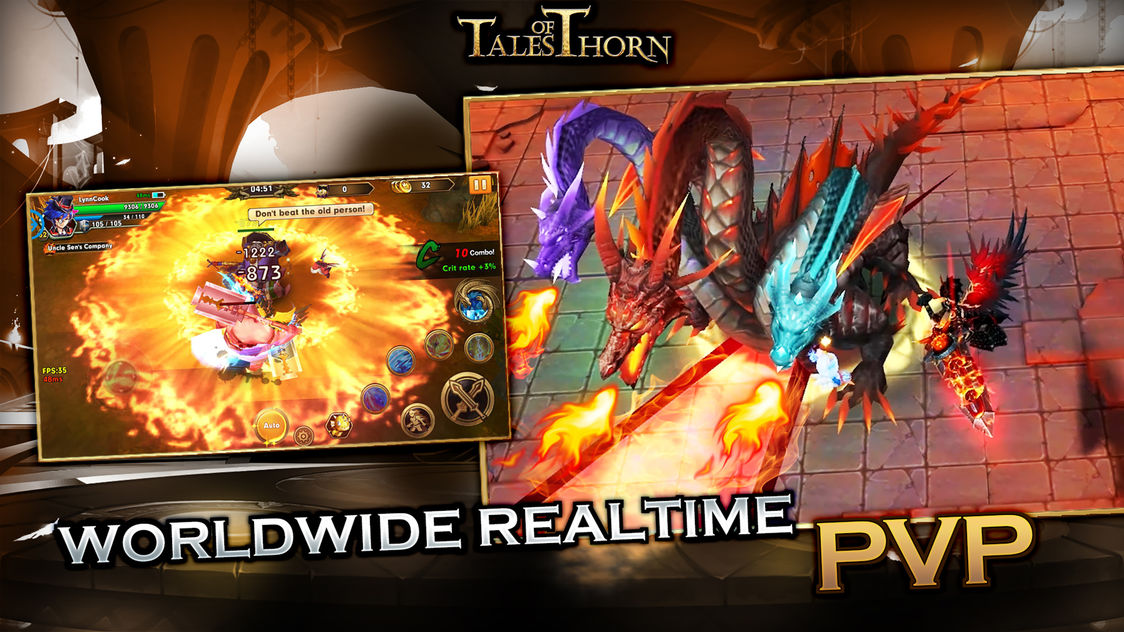 iTunes Description
An action-packed role-playing mobile game powered by Unity 3D, Tales of Thorn takes handheld gaming to new heights with gorgeous visuals, adrenaline-fueled battles, massive gear loots and advanced character progression.

Featuring revolutionary gameplay and an epic tale of heroic adventure, Tales of Thorn captured the hearts of RPG gamers. Whether you're new to this genre or a longtime fan, the quest to save Thorn's future promises hours of enthralling experience.
Forum Thread: Tales of Thorn (by Wanda Cinemas Games)
---
Westland Survival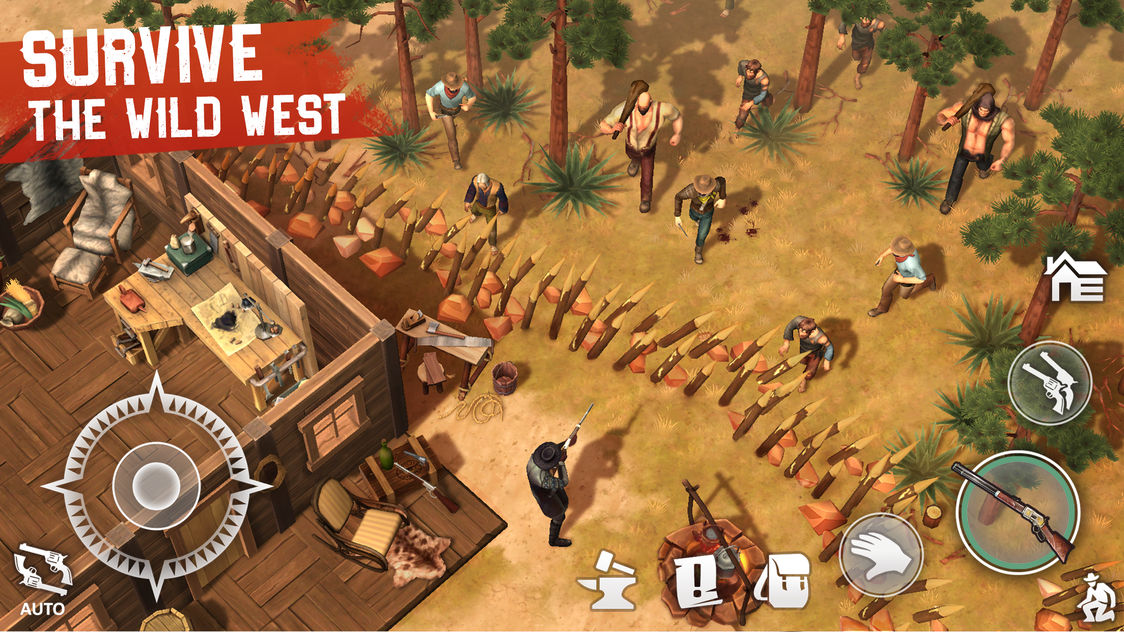 iTunes Description
Survive as a Cowboy in the Wild West and become the rule of law!

Survive in this Western themed MMORPG, explore the life of a Lone Star ranger and fight robbers, trade with American Natives, set traps and duel in a Mexican standoff!
Forum Thread: Westland Survival (by Helio Games)
---