Each and every day new mobile games are hitting the App Store, and so each week we put together a big old list of all the best new releases of the past seven days. Back in the day the App Store would showcase the same games for a week, and then refresh those features each Thursday. Because of that developers got into the habit of releasing their games throughout Wednesday or very early Thursday in order to hopefully get one of those coveted features spots. Nowadays the App Store refreshes constantly, so the need for everyone to release all on the same day has diminished. Still, we've kept our weekly Wednesday night format as for years that's the time people knew to check TouchArcade for the list of new games. And so without further ado please check out the full list of this week's new games below, and let us know in the comments section which games you'll be picking up!
---
Animaze!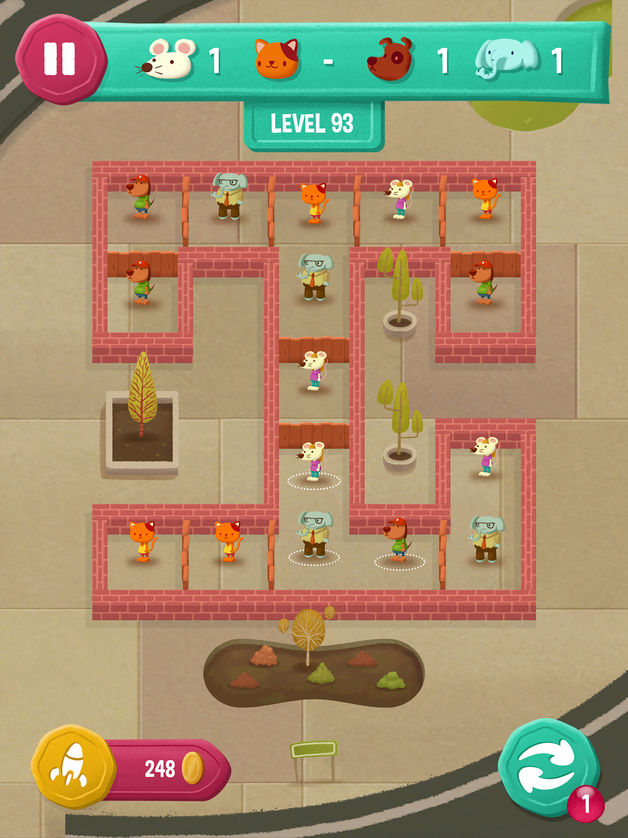 iTunes Description
Bring rival animals together in harmony!

In this adorably tricky puzzle game, dogs and cats and mice are all separated by fences. It's up to you to remove those fences, but watch out: if you let dogs outnumber cats or cats outnumber mice, well… you'll see.
Forum Thread: Animaze! (by Blyts)
---
Badminton Stars!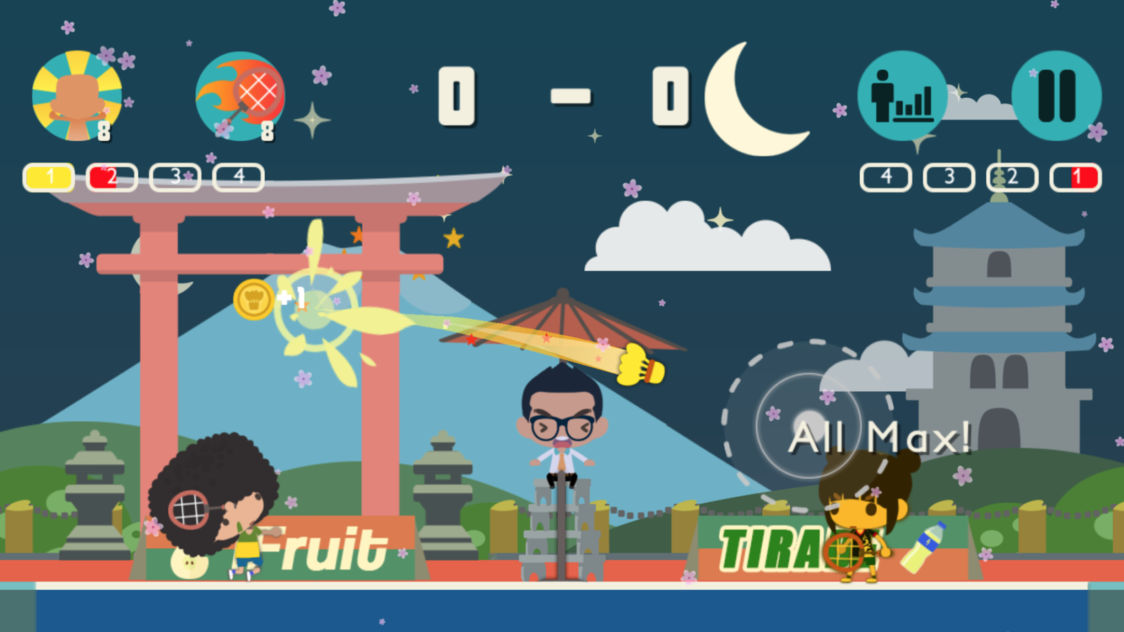 iTunes Description
Badminton Stars brings you the world's fastest racquet sports into your mobile devices. Featuring one of the simplest one tap control, Badminton Stars, much like the real life game, requires focus and speedy reaction time in order to compete.

Start your badminton career in your village and work your way up to the National Championship in the exciting single player campaign. Improve and customize your character's skill based on your style of play.
Forum Thread: Badminton Stars! (by FredBear Games)
---
Ball vs Pegs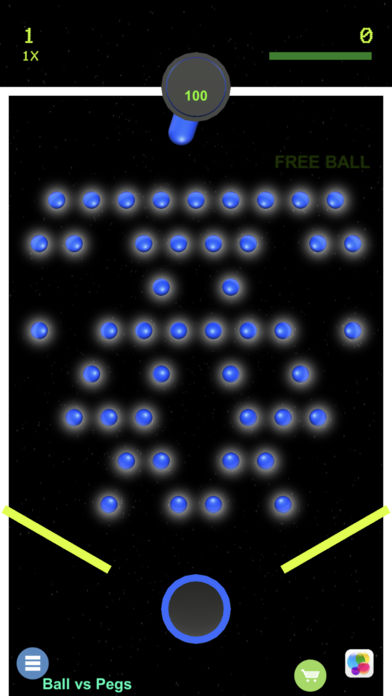 iTunes Description
Unlimited procedurally generated levels.

Eliminate as many pegs as possible given a limited number of balls (start with 100 but can upgrade to 300). Free balls are awarded when certain scores are achieved. Levels must be completely cleared before advancing to the next one. Take advantage of the power ups (big bumper, multi ball, explode and enlarge) to help accelerate your progress.

Good luck Mr. Ball, you will need it.
Forum Thread: Ball vs Pegs (by Les Bird)
---
Battlelands Royale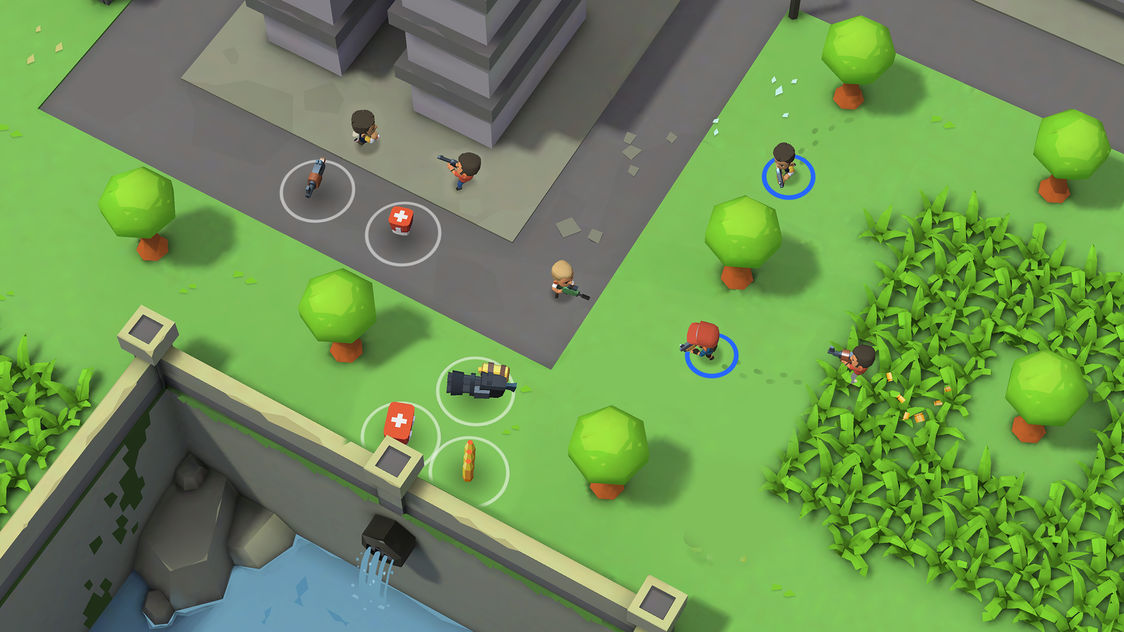 iTunes Description
Fight for survival in an epic last man standing multiplayer battle royale – but not as you know it!

Made for mobile, Battlelands Royale is a casual gun game for everyone to enjoy. With 32 players and 3-5 minute battles it's pure non-stop carnage! No waiting in lobbies; no complicated menus to navigate. Just play, parachute, loot, shoot and survive!
Forum Thread: Battlelands Royale (by Futureplay)
---
Boost Arena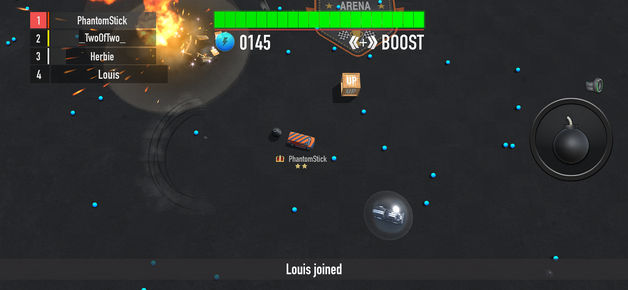 iTunes Description
Enter the fiery cauldron of the Boost Arena…

* Race to collect boost balls and smash open power-up crates.
* Take down your rivals by fair means or foul.
* Develop tactics to stay in the game as long as you can.
* Level-up to increase your score multiplier and unlock new paint schemes.
* Own the leaderboards and dominate your friends.
* Astonishing music by renowned composer, David Wise.
Forum Thread: Boost Arena (by Squarehead Studios)
---
Brath: Brain and Math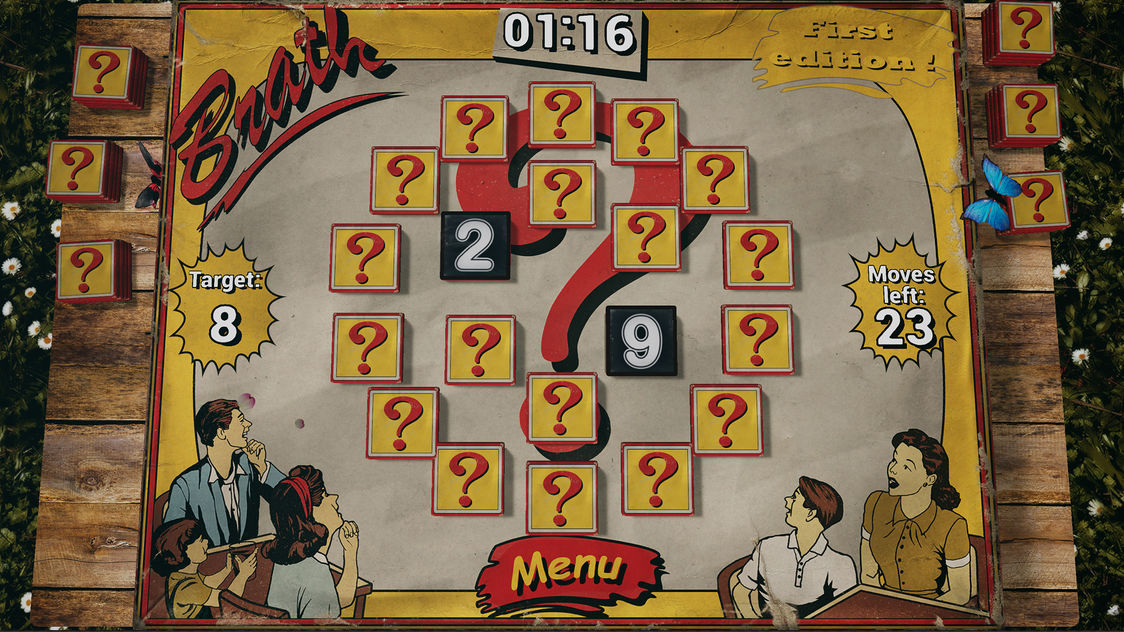 iTunes Description
Want to test your concentration skills or give your brain an exercise in a fun way? Brath game is here for you with couple fresh new mechanics. And there's plenty of customization options.
Forum Thread: Brath: Brain and Math (by Tomas Novak)
---
Call of Mini: Beyond Infinity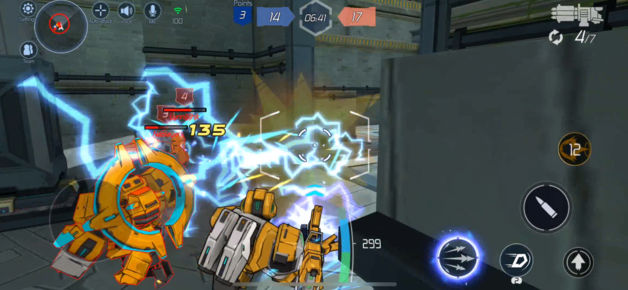 iTunes Description
This is the sequel to Call of Mini Infinity (30 million+ downloads). The War of Infinity rages on! With the arrival of new advanced mech forces, the flames of war burn ever stronger. The mechs and their pilots are ready to fulfill their destiny as the new heroes of the saga.

Game Features:
• 11 unique mechs – specialized towards particular roles and play styles: tank for your team with a heavy mech, slice through opponents with a melee attack mech or deploy shields with a support mech
• Fluid mobility and firing – versatile controls let you aim and fire at targets while moving your legs independently
• Mech skills and refined tactics – on top of regular abilities like planting land mines, turrets and dummies, you must master the use of your Ultimate Skills for maximum effectiveness, dealing massive damage
Forum Thread: Call of Mini: Beyond Infinity (by Triniti Interactive Limited)
---
Card Quest – Card Combat Game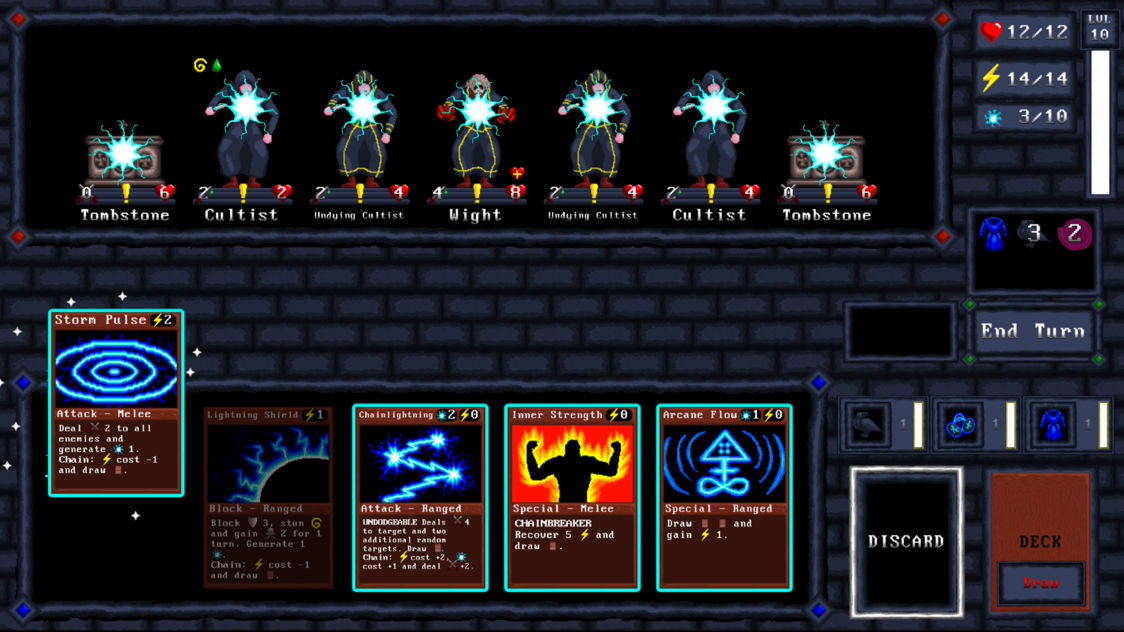 iTunes Description
Card Quest is a dungeon crawling adventure game with unique card combat. Play with a variety of unique character classes, and customize decks to fit your playstyle. Explore the strategic depth of tactical roguelike gameplay, and crush your enemies.
Forum Thread: Card Quest – Card Combat Game (by WinterSpring Games)
---
Castle Pals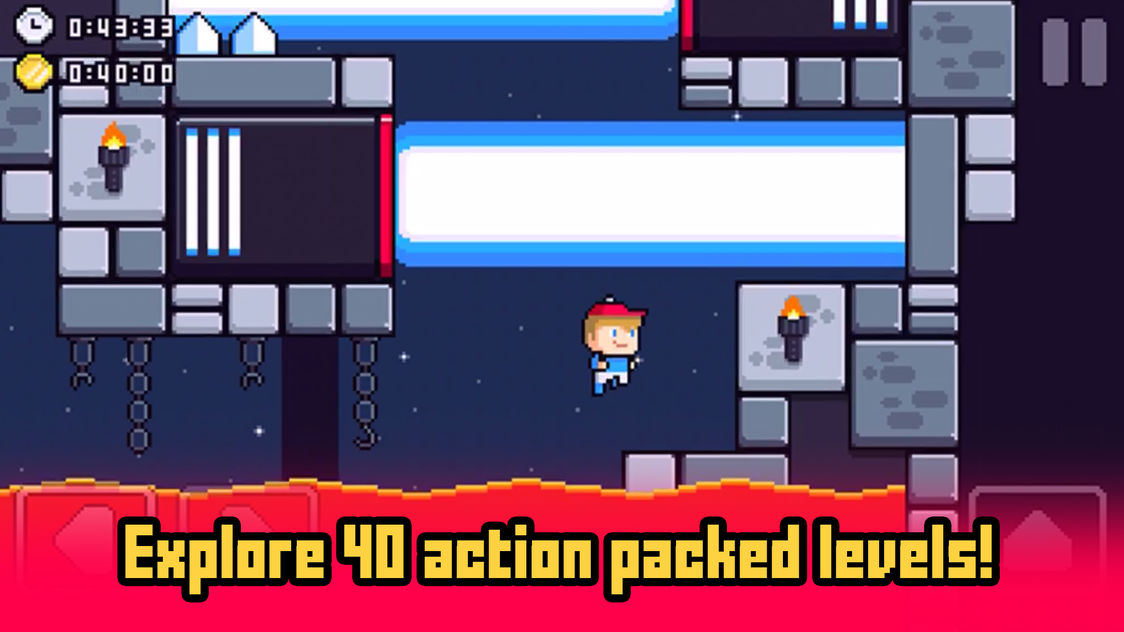 iTunes Description
One night, Kylee and Owen stumbled upon creepy Castle Pookapick and decide to uncover its secrets! Nothing could possibly go wrong, could it?

Features include:
• Guide the Pals through 40 action packed levels!
• Smash bad guys with Kylee's powerful attacks!
• Float around and explore using Owen's propeller hat!
• Unlock fun extra levels!
• Battle fearsome bosses!
• Cute retro art and music!
Forum Thread: Castle Pals (by Brad Erkkila)
---
Equaland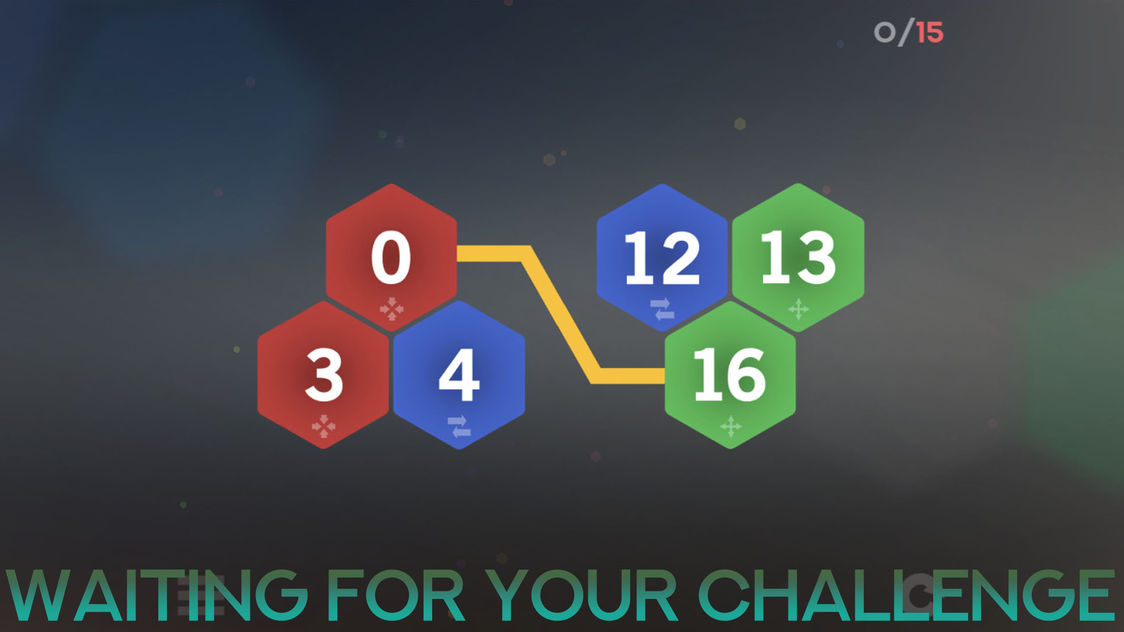 iTunes Description
Welcome to EQUALAND.
A brand new hexa puzzle!

EQUALAND uses hexagonal tiles of various colors and rules. Your goal is to match every tile to the same number – and achieve EQUALAND! Easy rules are elaborately united to maximize fun. It's really a brand new game.
Forum Thread: Equaland (by WASD Gamespace)
---
the FALL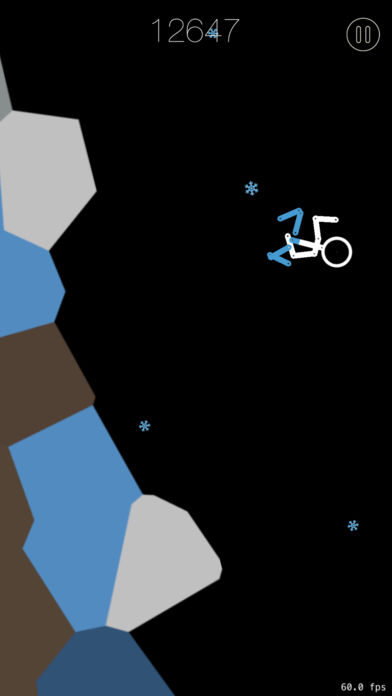 iTunes Description
the FALL is a physics based tilt game that is fun for all ages, especially satisfying if you like lava lamps and spend time in waiting rooms or public transport.

The Story…
Its a complex* tale of a little stick person called Timmy who fell down a hill. You pick the hill.
Forum Thread: the FALL (by Warwick Roberts)
---
Flicky Marble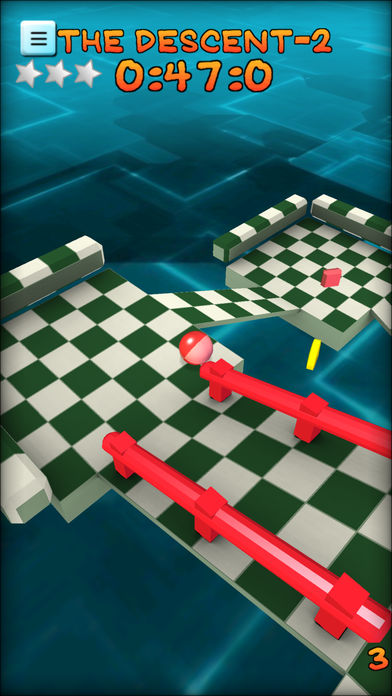 iTunes Description
Swipe, drag, and flick to roll Flicky through a series of tricky worlds full of traps and monsters.
– features over 50 levels spanning 6 worlds
– collect Star Coins to unlock "Super Skill" movies
– compete for achievements and speed runs
– support landscape and portrait orientation
– optional red/blue anaglyph mode for use with 3d glasses
Forum Thread: Flicky Marble (by Northernbytes / Easy 8 Software)
---
Fresh Body
iTunes Description
Transform yourself into a monster to progress and defeat even more powerful monsters.

Fresh Body is a hardcore rogue-like action game. Discover a dark world crawling with monsters and nightmares. Kill monsters to collect body parts and combine them to obtain skills and abilities. Transform yourself into a monster to progress and defeat even more powerful monsters.

Build the character you want and adapt your play style, modifying your body to the enemies you encounter.
Forum Thread: Fresh Body (by The Ourpalm)
---
Fury Streets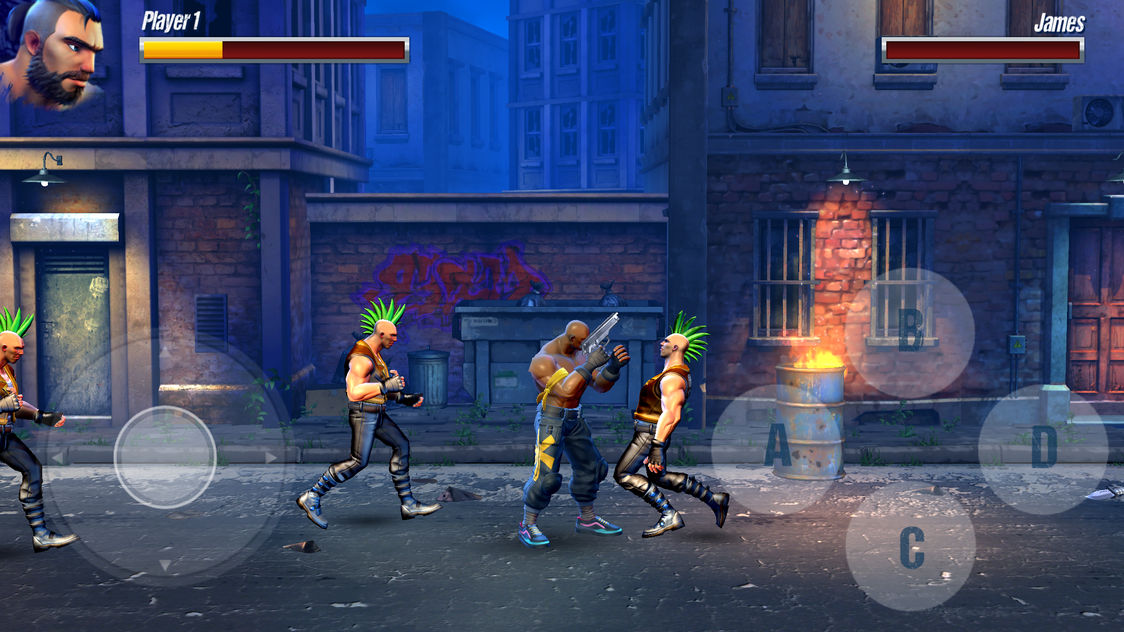 iTunes Description
Fury Streets is a unique action adventure game in the classic beat'em up genre with realistic 3D graphics and physics. Evil gangs are terrorising Los Angeles and the citizens need your help! Fight your way through hordes of enemies and become the new hero in town. Choose your character and begin your journey clearing out the streets of your city.
Forum Thread: Fury Streets (by Briogames)
---
Grab Lab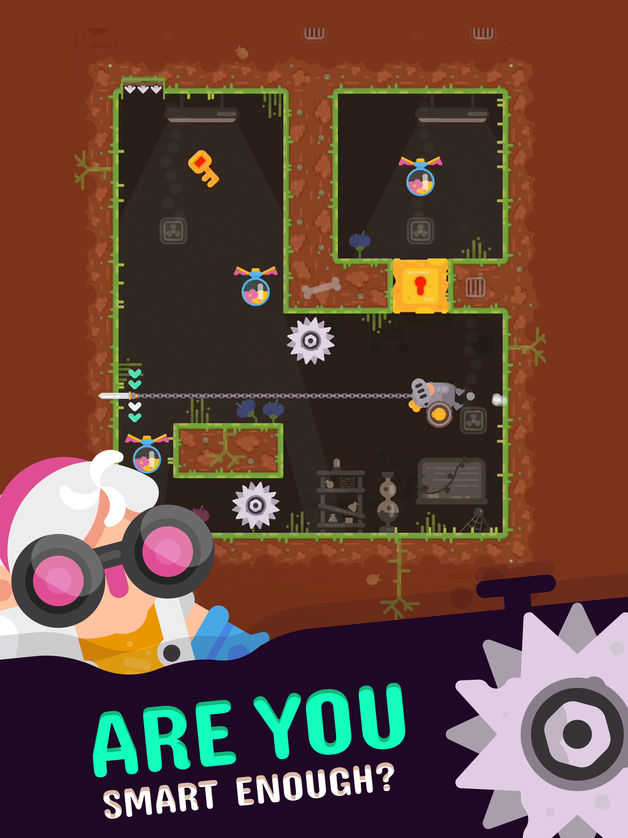 iTunes Description
Time travel is a piece of cake – let's try it with my time machine!
3, 2, 1, and… BOOM! Oops, my time machine exploded!

Something's wrong with the gravity, something's wrong with the laboratory and the whole world.
Magnetic anomaly, weather anomaly, gravity anomaly – oh, I've done a mess.
Let's fix it. Help me in collecting all vials and all parts of my time machine to save the world.
Rescue my lost friends – scientists and celebrities.
Forum Thread: Grab Lab (by Digital Melody)
---
Happy Zoo Island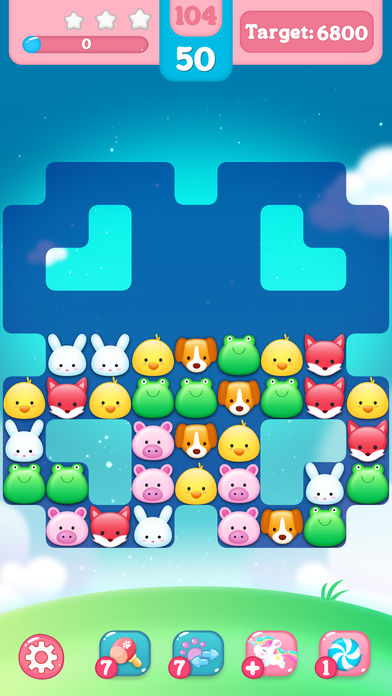 iTunes Description
1. Lining up the same type of animals, create superpower animals by use of fingertip.
2. Just move the animals freely!
3. Provides the optimized system which sustains better flexibility and simplicity of movements in touch control.
Forum Thread: Happy Zoo Island (By Li Xueke)
---
Hidden Object Games Fairy Tale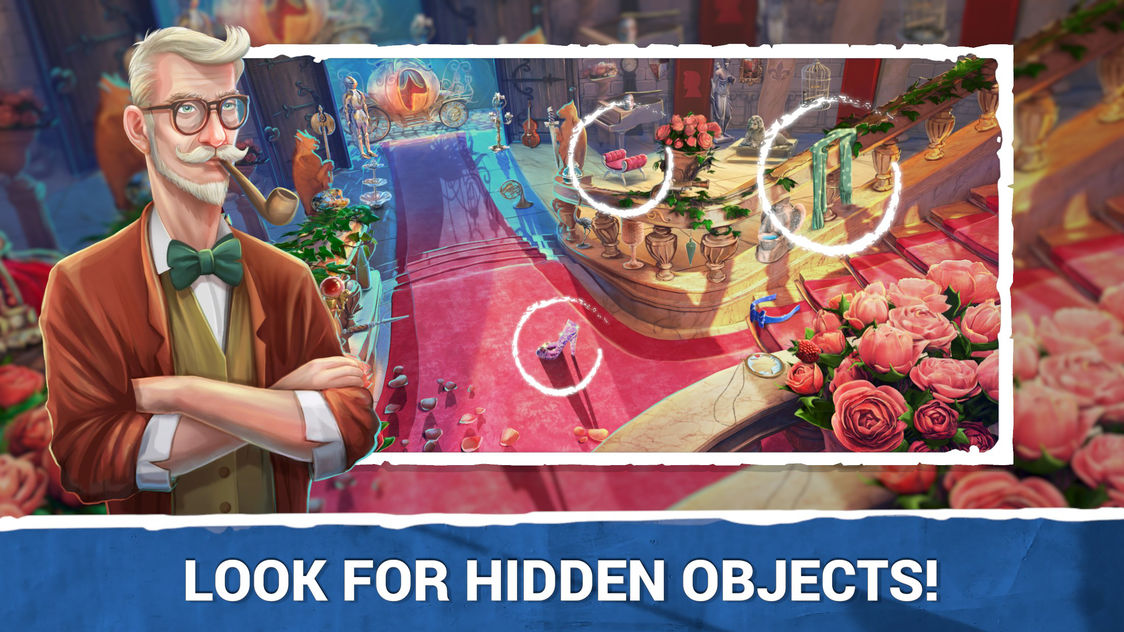 iTunes Description
Once upon a time, in a land far away, lived a fairy tale princess, waiting for her prince charming… Play Hidden Object Games Fairy Tale and replay all the classic fairy tales of your childhood! Download a brand new hidden object game and experience a fairytale fantasy in the enchanted kingdom! Find the hidden objects scattered around the mystery garden, magical realm or the enchanted castle – look for gold, tiaras, glass shoes, storybooks and other lost objects!
Forum Thread: Hidden Object Games Fairy Tale (by Midva Games)
---
Istanbul: Digital Edition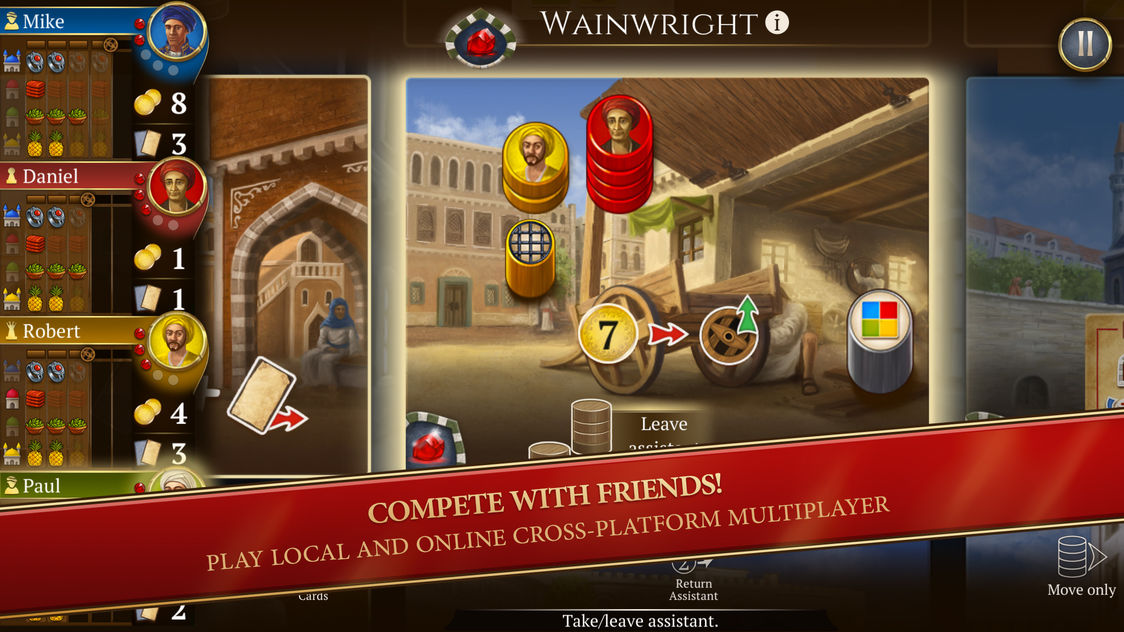 iTunes Description
In Istanbul, you lead a group of one merchant and four assistants through 16 locations in the bazaar. At each such a location, you can carry out a specific action. The challenge, though, is that to take an action, you must move your merchant and an assistant there, then leave the assistant behind (to handle all the details while you focus on larger matters). If you want to use that assistant again later, your merchant must return to that location to pick him up. Thus, you must plan ahead carefully to avoid being left with no assistants and thus unable to do anything…
Forum Thread: Istanbul (by Acram Digital)
---
kORi WALk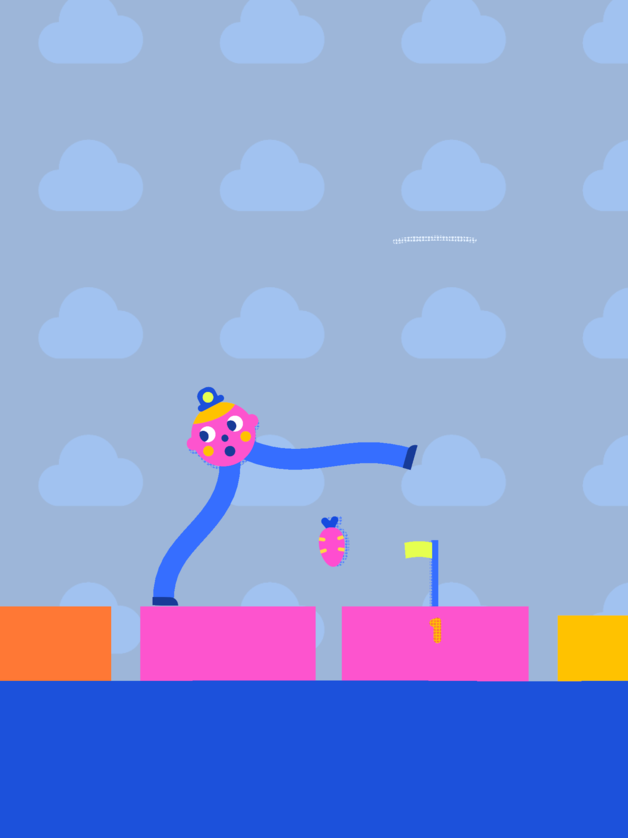 iTunes Description
Pull back and release to launch your silly, floppy legs. Walk across short and wide gaps. Just be careful you don't fall in the water!

Hit the flags to get a checkpoint. Keep going and see what level you can make it to. Collect yummy carrots along the way to compare scores against your friends.
Forum Thread: kORi WALk (by Korigame)
---
Lackadaisium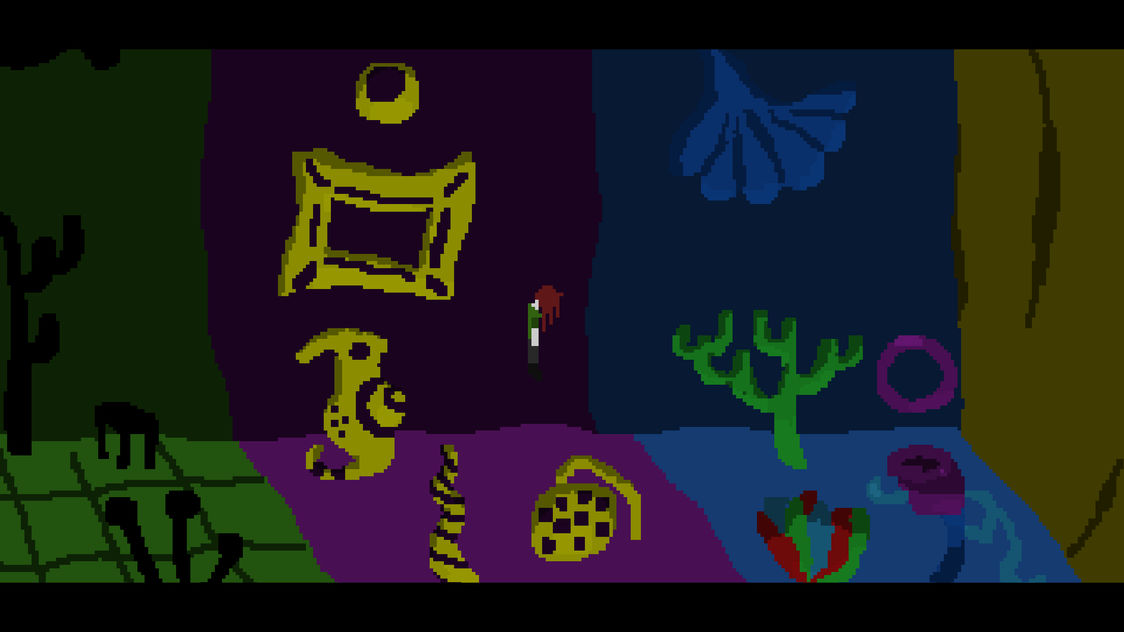 iTunes Description
Lackadaisium is a surrealist adventure game with puzzle and action elements. It is autobiographical. Made stream-of-consciousness style during a six year-long depressive episode, it aims not just to be a fun adventure, but also to make you feel and confront all sorts of emotions (and lack thereof) that the author experienced during that time. The primary game mechanic is smashing your head against walls (if you are feeling depressed, my hope is that this mechanic will feel cathartic/relatable, rather than discouraging!).
Forum Thread: Lackadaisium (by Ultimate Walrus)
---
Logic Girl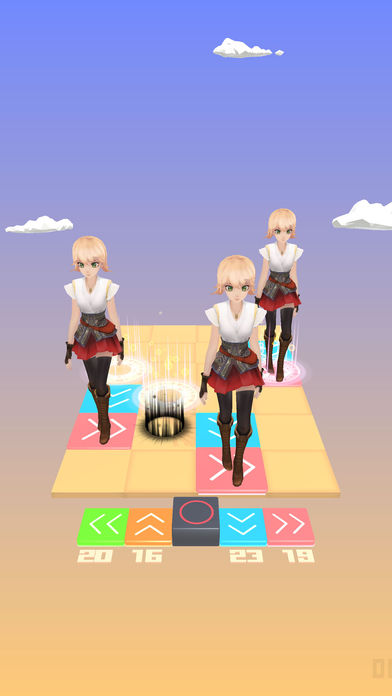 iTunes Description
"Logic Girl" is a relaxed puzzle. Pure, beautiful and addictive.
AR is included, optimized for iPhone 6s+ with iOS 11+.

Use logic to collect lighting tiles.
Simple logic:
1. girls will follow arrow direction to the end.
2. when girls contact, they will move back and stop.

100 Levels in every world, and you can get 100 coins to unlock next world when you finish one world.
Forum Thread: Logic Girl (by Xi You Di Wang)
---
Look, Your Loot!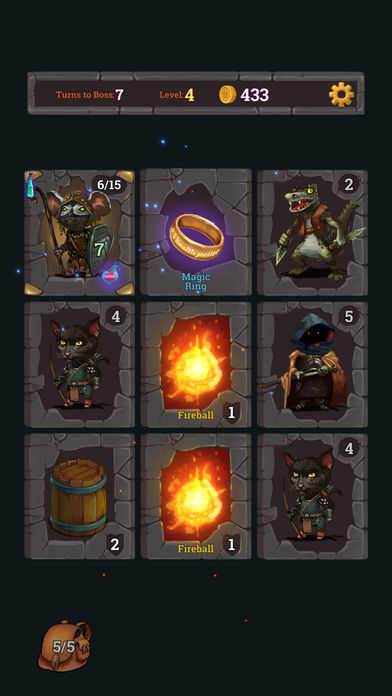 iTunes Description
An involving card game with bits of magic and simple rules. You'll get 4, 9 or 16 cards with the one representing your brave hero, which you move one step left or right, or up, or down. The hero is to go through dungeons, unlock chests, drink elixir, collect coins, cast fireballs, avoid spiked traps, defeat bosses. Break into a number of leaderboards!

The game provides simple basic mechanics with roguelike elements, but it is a hard task to become a master.
Forum Thread: Look, Your Loot! (by Dragosha)
---
Magic Fight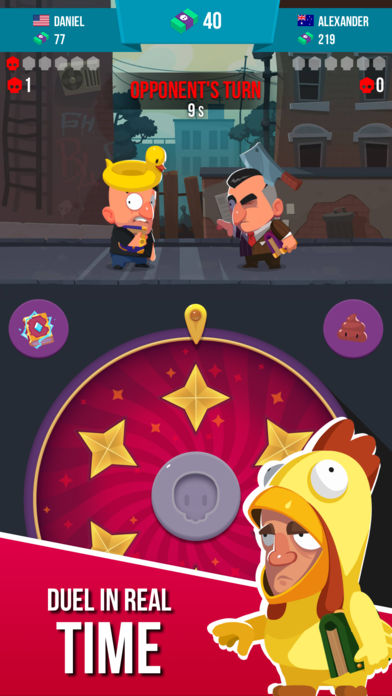 iTunes Description
– Play with your friends or random opponents around the world (pvp multiplayer).
– Choose characters.
– Collect the spells.
– Make your bet.
– Fun animations.
– Global leaderboard.

Try your luck – cast a spell !
Forum Thread: Magic Fight (by Alexander Zagumenov)
---
Matchfest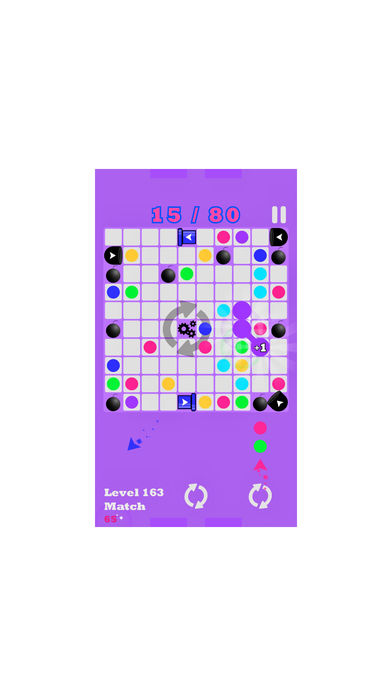 iTunes Description
Matchfest takes match 3 games to the next level.
Its a bubble pop shooter meets match 3 puzzle game.
Rotate, drag and shoot arrows to make matches all across the board.
If you connect 3 or more up-and-down, side-to-side or diagonally then you remove the circles from the board.
Your mission is to remove as many circles as possible from the board before it fills up.
Forum Thread: Matchfest (by Meshugenah Games)
---
Mayhem Combat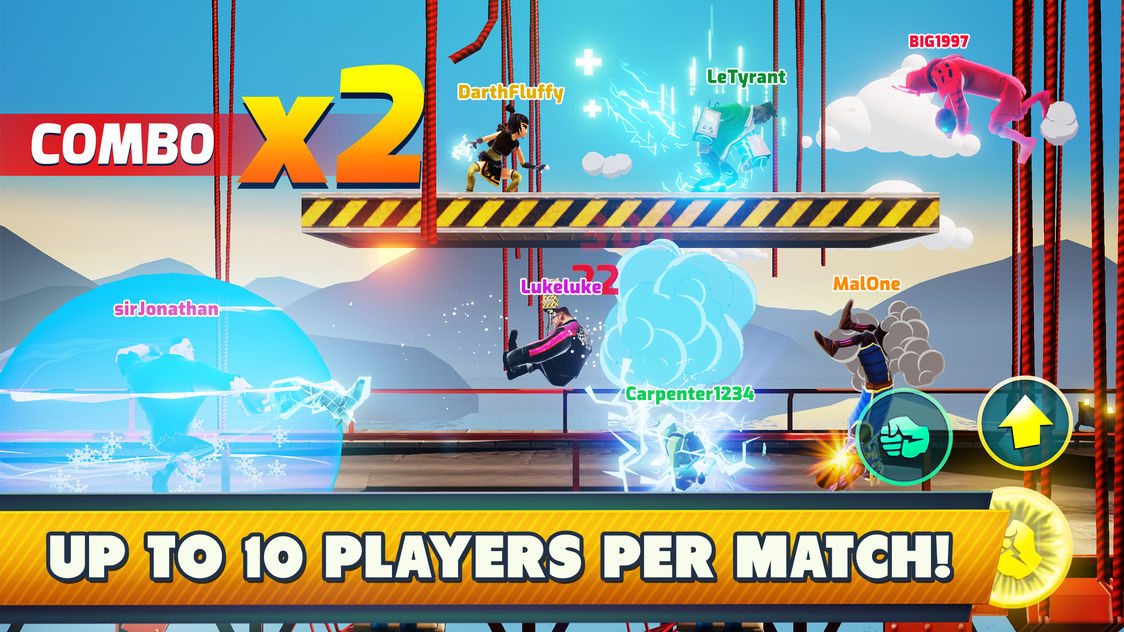 iTunes Description
Fighting games fan?

Bring the power of Mayhem Combat to your mobile gaming device and dominate the Urban Arena in one of the best online multiplayer fighting games you've ever played.
Mayhem Combat delivers exciting multiplayer fighting action with new-age graphics and epic boxing game elements. Combat fighters in the street, fly like a ninja and punch'em like a brawler!
Forum Thread: Mayhem Combat (by Vivid Games S.A.)
---
MovE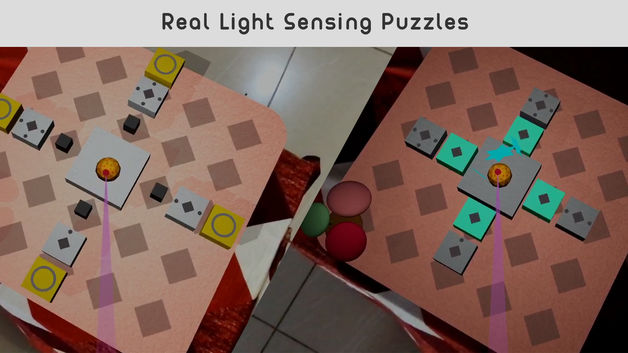 iTunes Description
Play AR game in a unique way.
Move your hands slowly to guide a ball using laser pointer in the game.

Discover new mechanics, solve puzzles and enjoy use of Real Light for the first time in a game!
Forum Thread: "MovE" (by SidKinG Games)
---
NoGame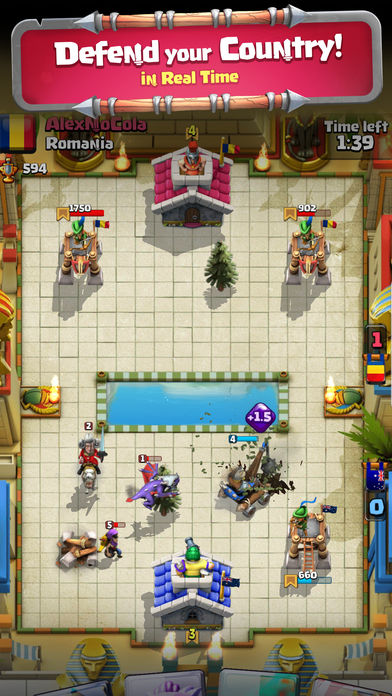 iTunes Description
Enter the NO world and defend your country now!
Download for free!
From the creators of… NoGame!

NoGame, a multiplayer strategy game, is our first game – but it is not really a game. If your ancestor's blood runs in you and you feel proud to represent your country, it won't be a game for you as much as it isn't a game for us. So, choose your hero and fight with your ancestors to defend your house and represent your country honorably!
Forum Thread: NoGame (by NoGame Ltd)
---
Paperbark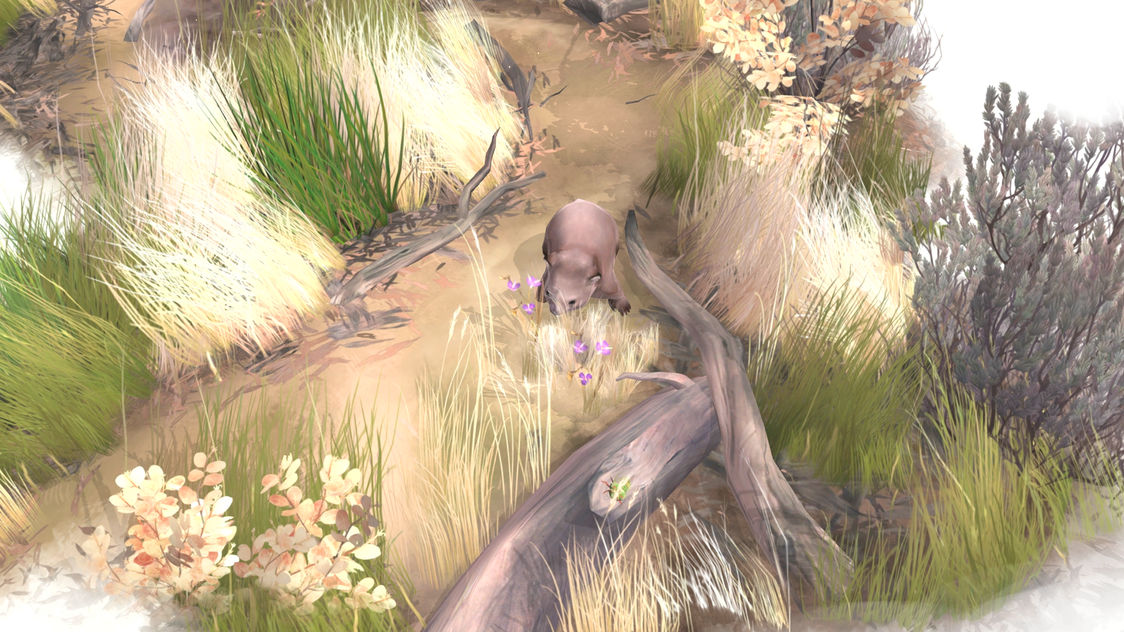 iTunes Description
Paperbark is a charming game that tells a beautiful short story of a wombat, the bush and a very hot Australian Summer.

Follow a sleepy wombat who spends its day exploring and foraging, while in search for a new home.

Wander through a beautifully stylized interpretation of Australia, and watch as you bring the illustrated landscape to life, through vibrant watercolors and sounds.
Forum Thread: Paperbark (by Paper House Pty Ltd)
---
Pinfinite – Endless Pinball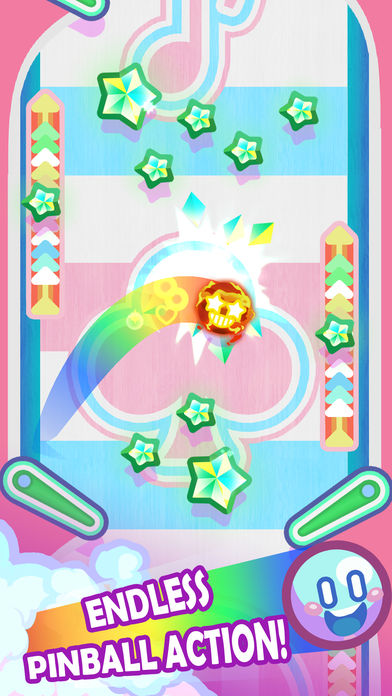 iTunes Description
Pinfinite is a cute modern spin on a classic game.

Climb the endless pinball table discovering new balls and powerups while you aim for the top score!

Simply tap left or right on the screen to control your flippers.
Forum Thread: Pinfinite – Endless Pinball (by Tiny Titan Studios)
---
Pixel Stars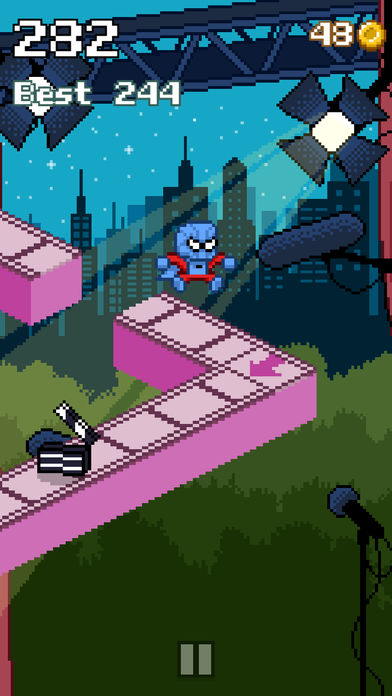 iTunes Description
Endless arcade runner where you can to unlock and collect lots of cool pixel characters inspired by real-life stars.

GAME FEATURES

+ More than 100 characters to unlock!
+ 5 character collections!
+ Single tap game, play with 1 hand!
+ Cool and fun pixel art style!
+ Awesome 16-bits styled music!
Forum Thread: Pixel Stars (by Ogre Pixel)
---
Pizza Turtle 4EVR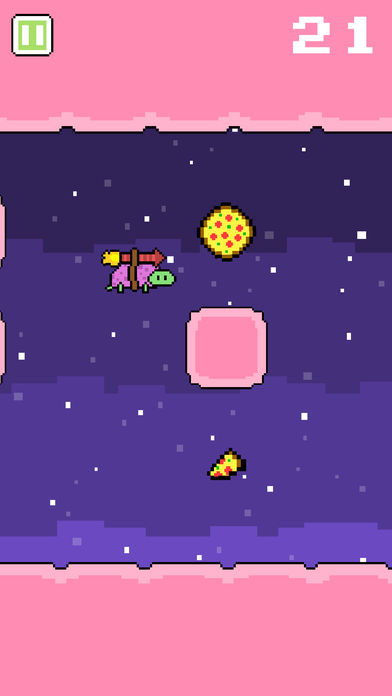 iTunes Description
Be the turtle
Eat the pizza
Eat pizza 4EVR

Pizza Turtle 4EVR

Tap to fly and eat pizza
Forum Thread: Pizza Turtle 4EVR (by Aaron Black)
---
Pokemon Quest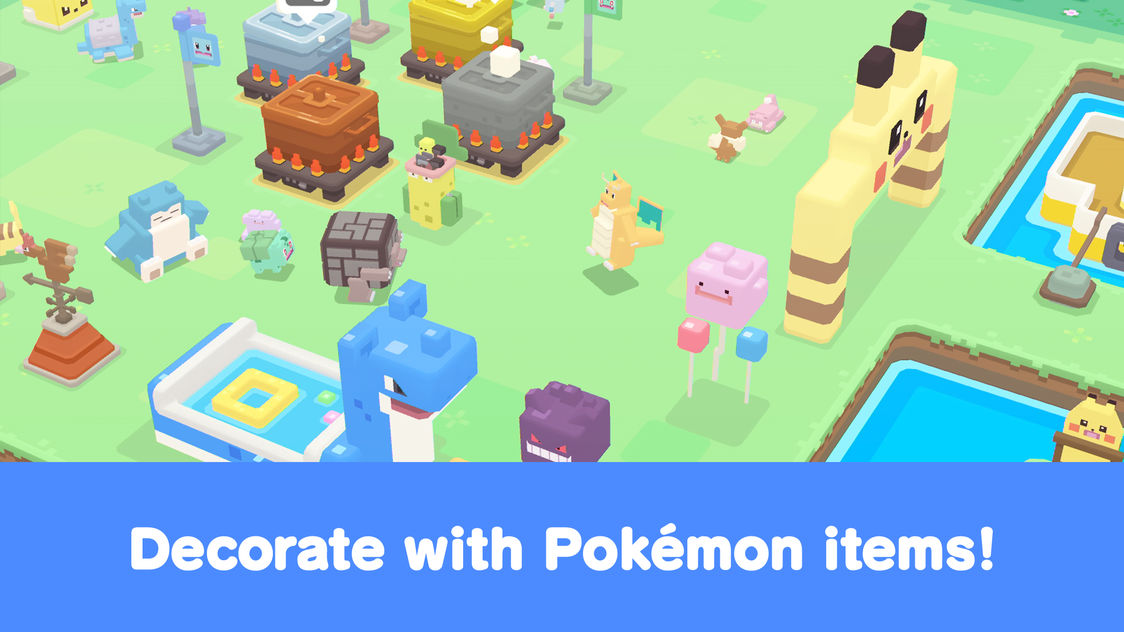 iTunes Description
Pokémon Quest—a rambunctious expedition RPG featuring cube-shaped Pokémon!

• The Pokémon you know and love have turned into…cubes?! Head out in search of treasure with your cube-shaped Pokémon buddies on Tumblecube Island—a land where everything is a cube! Your goal is to find the awesome goodies said to be hidden on the island ! The Pokémon you know and love from Pokémon Red and Pokémon Blue appear in this game.
Forum Thread: Pokémon Quest (by The Pokemon Company)
---
Quarto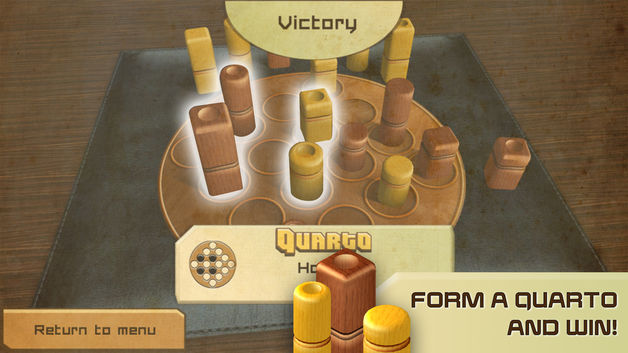 iTunes Description
Quarto is a subtle strategy game with the simplest rules. With more than one million units sold, this abstract game is a masterpiece with worldwide fame.

Each piece has 4 different characteristics that make them unique (color, shape, size, hollow or solid). In every turn, the player selects an available piece for their opponent, who then has to play it by placing it on any empty square on the board… so players don't get choose the pieces they play themselves!

The winner is the first to create a line of 4 pieces with a common characteristic. One of the players will inevitably hand their opponent victory on a plate.
Forum Thread: QuartoⒸ (by Asmodee Digital)
---
Quartz: Sci-Fi Platformer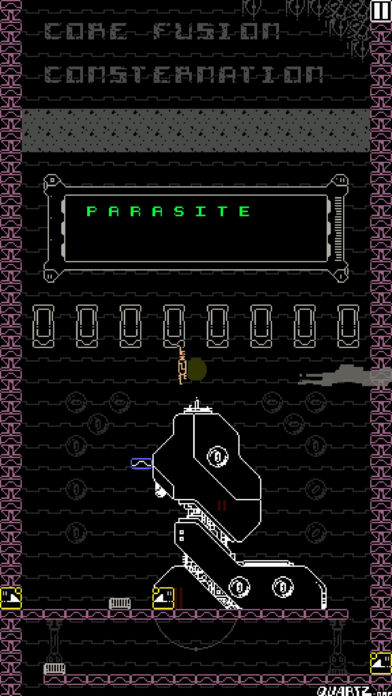 iTunes Description
A rogue swarm of parasite robots known as The Waste have invaded & began to feed off of the energy stores of a large power plant in space.

The plant's sentient maintenance android has been deployed to delve deep into the disabled Power Stations to restore operations and to possibly expunge the threat to its existence.

Navigate the Stations by jumping across chasms, through hazardous electric fields, and avoiding confrontations with airborne drones of The Waste itself.
Forum Thread: Quartz: Sci-Fi Platformer (by Dave Derwin)
---
RC Plane Explorer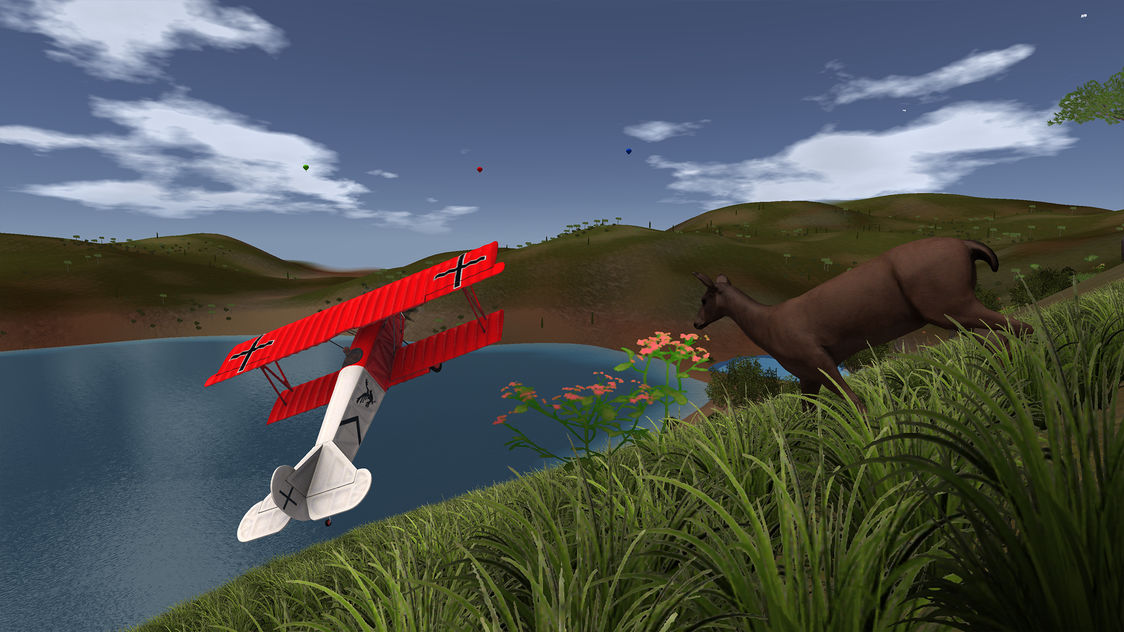 iTunes Description
From the creators of the RC Plane and Heli series, RC Plane Explorer brings : Realistic RC Plane physics, huge scenarios (8X8 Kms) to explore and generate, a vast selection of planes and quadcopters, realtime day/night cycle, customisable wind and thermal currents simulation, and graphics pushing the limits of iOS devices are the signature elements of RC Plane Explorer !
Forum Thread: RC Plane Explorer (by FrozenPepper)
---
Rhombus Legends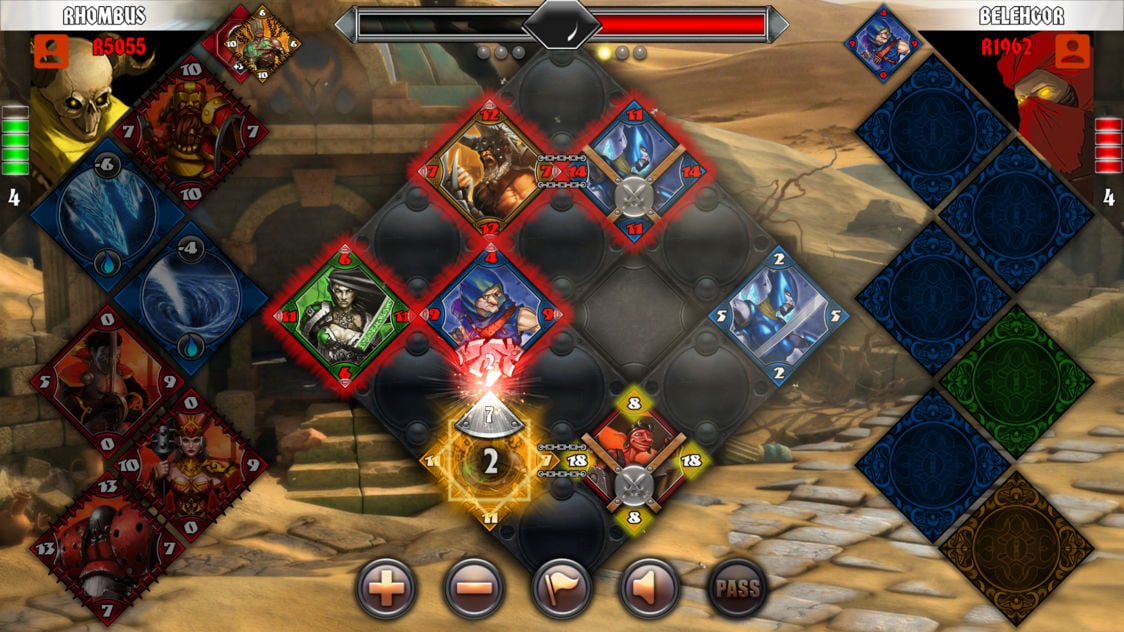 iTunes Description
In a world of magic thrives a war between four powerful factions:

The cunning Mystics – masters of the Air element, the brutal Alchemists – acolytes of fire, the darkwood Elves – protectors of the Earth, or the skilled Mages of the Northern Water clan.
Forum Thread: Rhombus Legends (by 3way Interactive)
---
Rocket Carz Racing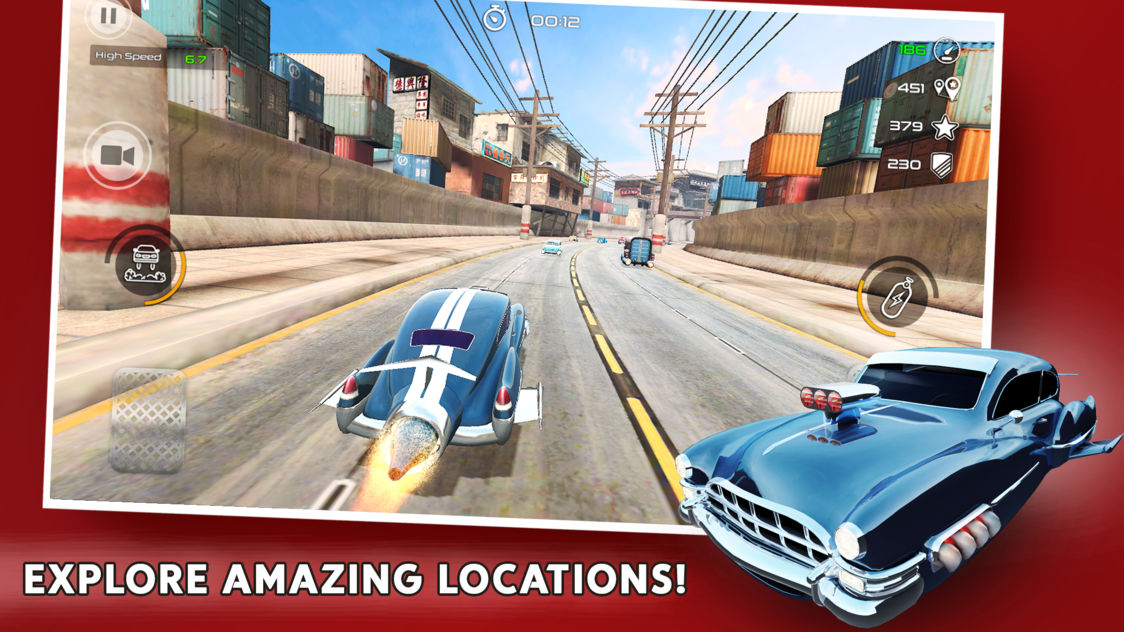 iTunes Description
Rocket Carz Racing – Never Stop is the first game in the series of future in past Rocket Carz Racing games. Enjoy a new futuristic look of classic retro cars in the genre of endless arcade racing.
Real racing simulator of vintage cars with rocket engines! No wheels, no asphalt limits, only air flow and power of jet engines.
Drive each of your unique and super fast car through traffic of most known retro cars.
Pick your favorite car and be the fastest and furious racer among your friends!
Forum Thread: Rocket Carz Racing (by OKIGAMES)
---
Rosa Jump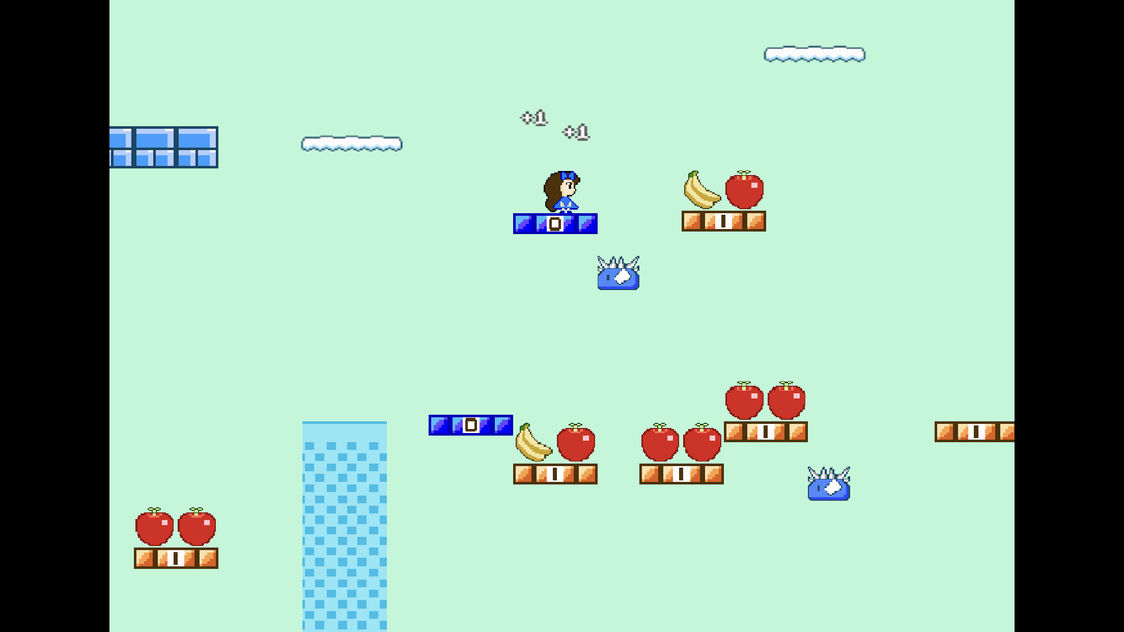 iTunes Description
Classic platforming console-feel on iOS.
Remember the good old days of gaming?
Do you want to relive that on your iOS device?

Now you can with Rosa Jump. Play for free with no mandatory in-app purchases.

No clunky on-screen gamepad. Instead use natural finger movements.
Forum Thread: Rosa Jump (by Kensun Games)
---
Rune Hundred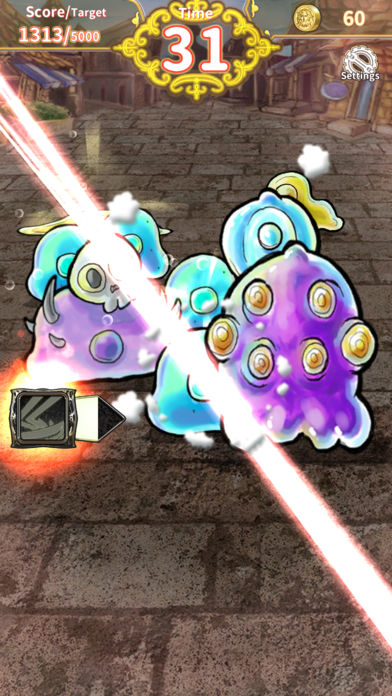 iTunes Description
This world needs fast tapping, full of thrill and excitement!
This colorful journey is accompanied with hustle and bustle!

Thick and thicken, your fingers are loaded!
Fast and furious, and then you hit one hundred!

We believe in balance of speed and intuition!
We look forward to relaxation, release, concentration, challenge, etc.
Cut the words and come join us now!
Forum Thread: Rune Hundred (by CUTKEY Studio)
---
Sailcraft GO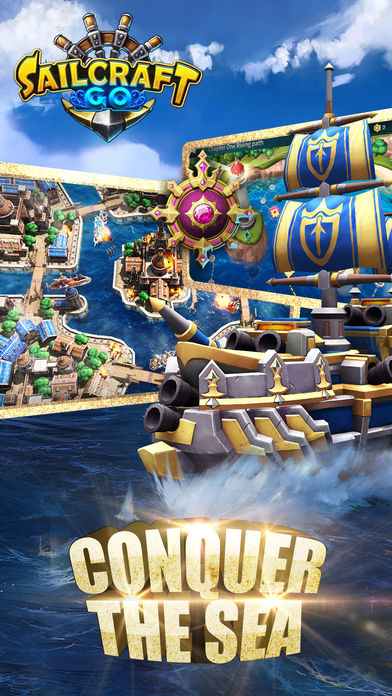 iTunes Description
Fully upgraded from the global feature winning "SailCraft," simulating the classic Battleship board game. Battle enemies under the fog of war, detect their position in advance, and eliminate their fleet at one stroke! SailCraft GO!

The all-age casual game that allows you to find new joy with families and friends. Classic Battleship and Attrition Battle modes. Match with players from all around the world anytime, anywhere. Intense and exciting PVP ladder league. Come find me at the Poseidon tier!
Forum Thread: Sailcraft GO (by TQ Games)
---
Scrolls Of Gloom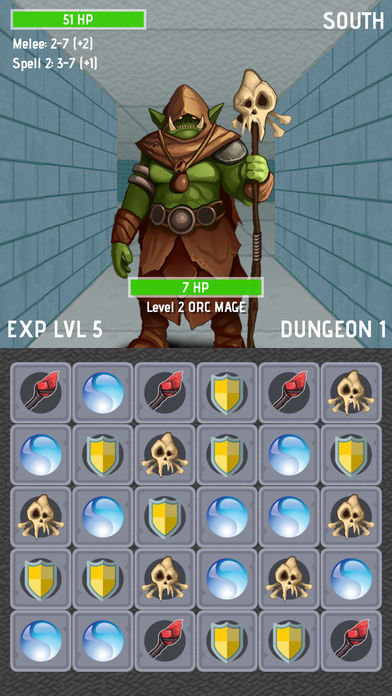 iTunes Description
Casual RPG (role-playing game) with match 3 combat which is easy to learn and fun to play.

Finally the Casual RPG you've been waiting for! Scrolls Of Gloom is not your average dungeon crawler which typically have high learning curves. Its a casual blend of character management, dungeon crawling and match 3 combat which is easy to learn and fun to play.
Forum Thread: Scrolls Of Gloom (by Crave Creative)
---
Sengoku Asuka ZERO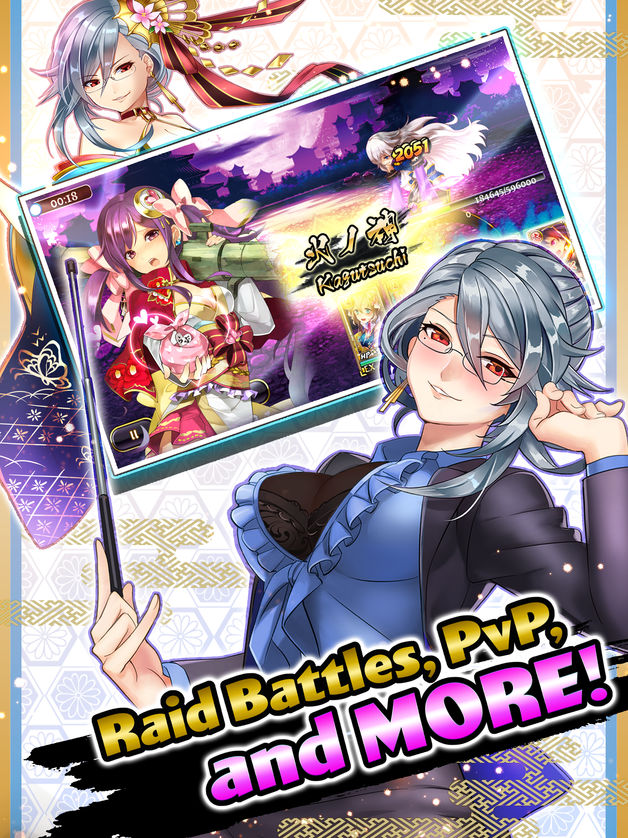 iTunes Description
Beloved in Japan with over 2 million downloads, Sengoku Asuka ZERO is finally here!

100+ cute anime girls to live & battle with!

Build a bustling town full of voice-acted cute anime girls and praise them to deepen your relationship! Create the greatest army of ninjas and samurai from Japanese history, all of whom have been re-imagined as anime girls!

Battle through an epic story and unleash devastating EX skills on your enemies!
Forum Thread: Sengoku Asuka ZERO (by ORATTA/ZigZaGame)
---
Six Ages: Ride Like the Wind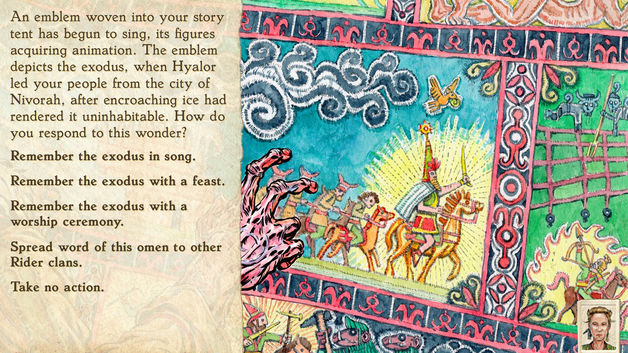 iTunes Description
Life between myths. Clans, cows, choices.

The spiritual successor to King of Dragon Pass, Six Ages combines interactive stories and turn-based strategy. Your small clan's survival depends on its relations with the warring gods and their followers. Play involves actions such as improving pastures, exploration, trading with your neighbors, and raiding. You can even travel to the Otherworld to visit your gods. You also need to deal with crises ranging from marauding dinosaurs to diplomatic requests to illicit love. Your choices have a politico-economic impact, but some consequences might not be obvious for decades. It's set in Glorantha (the world of the games RuneQuest, HeroQuest, and 13th Age), where the laws of physics are subordinate to the whims of the gods and spirits.

Six Ages is immensely replayable, thanks to over 400 interactive scenes with multiple outcomes. Short episodes and automatic saving mean you can play even when you only have a minute or two. The built-in saga writes down the story for you. And advisors with distinctive personalities help you track your cows.
Forum Thread: Six Ages: Ride Like the Wind (by A Sharp)
---
Soccer juggling champion 2018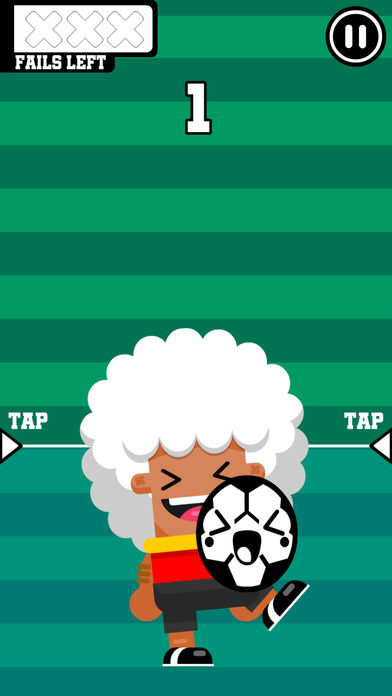 iTunes Description
The summer of soccer is now here! Get ready and join the excitement with this one-tap arcade game. Help Zomar become the new world soccer juggling champion. Use your concentration and fast reactions to break record after record.

How to play: Tap on the happy soccer ball so that Zomar can kick it up. Do not allow it to fall on the ground. It's crucial that the ball is tapped below the visible threshold so that Zomar can reach it and kick it up.
Forum Thread: Soccer juggling champion 2018 (by Deyan Apostolov)
---
Spell Master: Word Adventure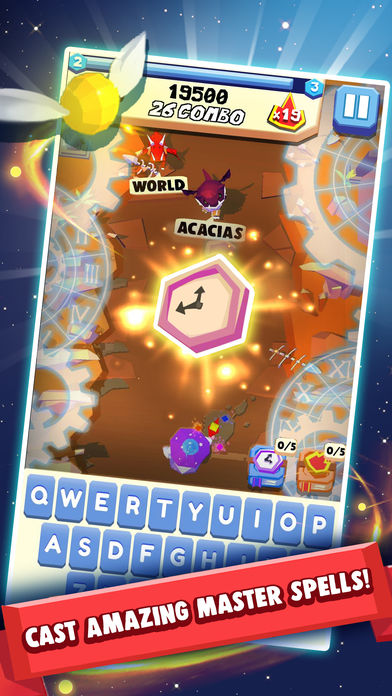 iTunes Description
Spell Master: Typing Adventure

A wizard sets off to fight evil through electrifying word spelling mastery!

Ever felt those typing games, word scrabbles and spelling bees lacked just that little bit of spark? In Spell Master, become the maestro of typing and master the art of spelling!

Step into the shoes of the travelling wizard as he uses words of power to zap his way through all evil!
Forum Thread: Spell Master: Word Adventure (by Gameka)
---
Squirgle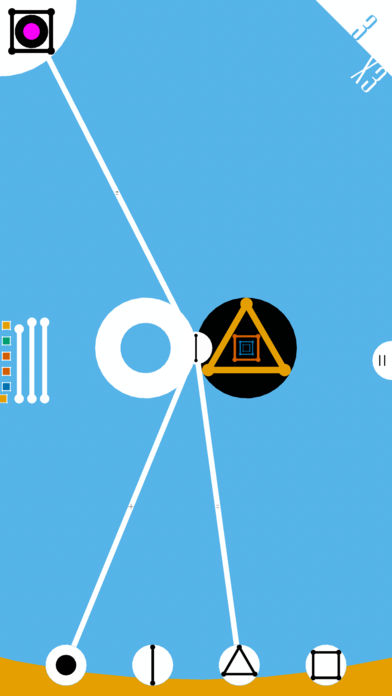 iTunes Description
A dazzling ballet of color, form, sound and arithmetic, Squirgle is a fast-paced puzzle game meant for brief moments and all whereabouts. The extremely short nature of its individual games means it can be played in practically any context–either alone or against a friend (or enemy) on the other end of your device. Just try and bring a pair of headphones.

Featuring original music by NaN.
Forum Thread: Squirgle (by Zachary Crownover)
---
Super Candy Ball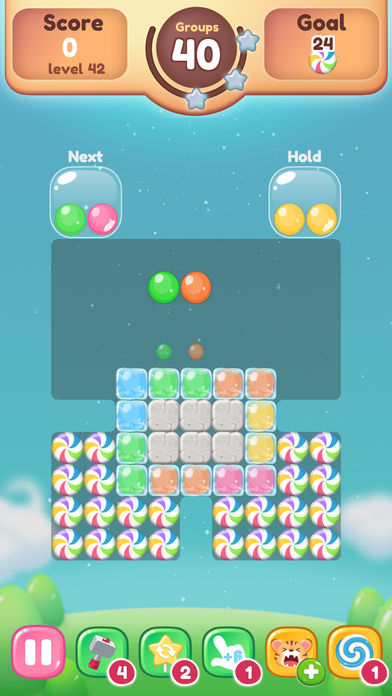 iTunes Description
1. Move candy balls group freely and create explosive matches. New different match game. You won't find anywhere else.
3. Escape from boredom and stimulate your mind by moving your finger and using your talent for solving puzzles.
Forum Thread: Super Candy Ball (By Li Xueke)
---
Super Jump Soccer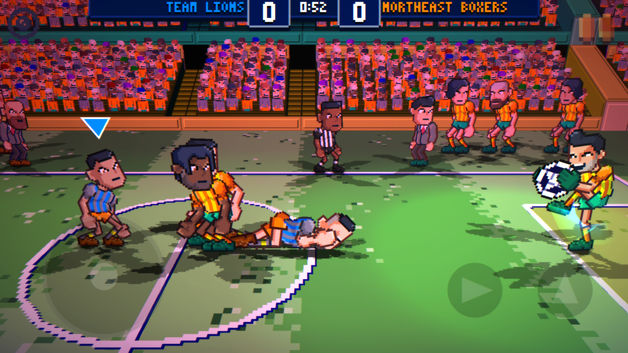 iTunes Description
Super Jump Soccer is fast paced arcade football/soccer built using AI & physics powered ragdolls. Inspired by games like Soccer Physics and Dunkers. Responsive, dynamic gameplay with flying bicycle kicks, header deflections, and slide tackles. Featuring a Technos retro inspired art style like NES's Super Dodge Ball in 2.5D.

Players run back and forth for the ball, jumping over each, deflecting the ball with headers, booting it with aerobatic kicks. Dogfighting each other on the ground and in the air, trying to score the next goal past a sport gaming trope invincible AI controlled goalie.

Build your team by beating other teams and trading for players with stronger abilities: bigger, run faster, jump kicker, kick harder. Reach the top tiers of Super Jump Soccer playing against national teams from across the world.
Forum Thread: Super Jump Soccer (by Stinger Games)
---
Tap Wizard RPG: Arcane Quest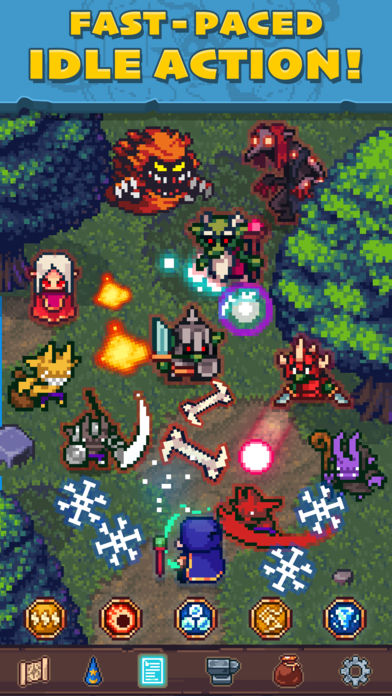 iTunes Description
Tap Wizard RPG is an Idle Action-RPG like no other! Equip your Wizard with a loadout of Spells to decimate over 60 unique hordes of enemies! The best part? You can sit back and watch as the Wizard does all the hard work!

Incremental idle clicker features you know and love meet classic action RPG gameplay in Tap Wizard RPG. Choose how to level up your mage from unique spells and powers. Battle monsters, raid dungeons, cast spells and level up your wizarding spellcaster in this epic idle auto RPG!
Forum Thread: Tap Wizard RPG: Arcane Quest (by Iron Horse Games)
---
Town of Tides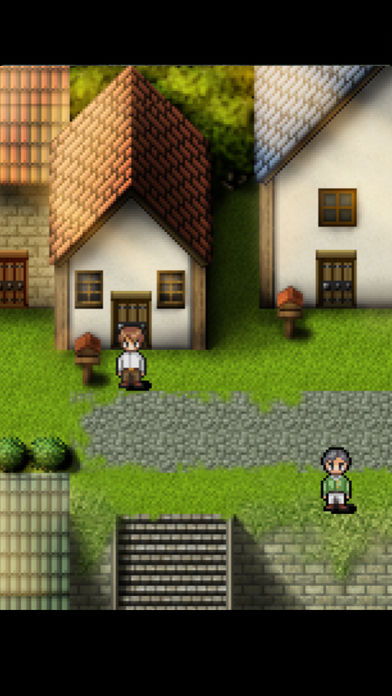 iTunes Description
This is a tale of a man who got tired of living in the restless city and moved to a small town by the sea. What he experiences in the "Town of Tides" changes him forever……

In this game, you can simply enjoy the story, with no battles nor puzzles.
Enjoy the retro atmosphere in pixels.
Forum Thread: Town of Tides (by Daigo Sato)
---
Trail of Tank
iTunes Description
Always go to the finish line, no matter how far away it is!

You are Lieutenant Ricky, the tank commander and you were instructed to participate in a massive attack on the enemy. But the enemy has become aware of your plans and your team is in the enemy's rear, all units are broken and the only survivor is the crew of your tank.
Forum Thread: Trail of Tank (by Rockdevels)
---
TRYON: Puzzle Memory Trainer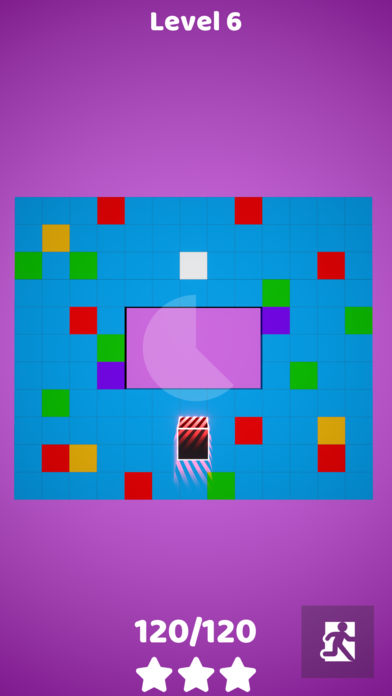 iTunes Description
Perfectly trains visual memory, because you have to try to remember the playing field and reach the finish in the shortest possible time.
Is a logical game where you have to solve a lot of levels with various puzzles.
Do not think that you can pass every level in first try and max score, it's not that easy.
Forum Thread: TRYON: Puzzle Memory Trainer (by Dmitriy Ignatov)
---
Up Left Out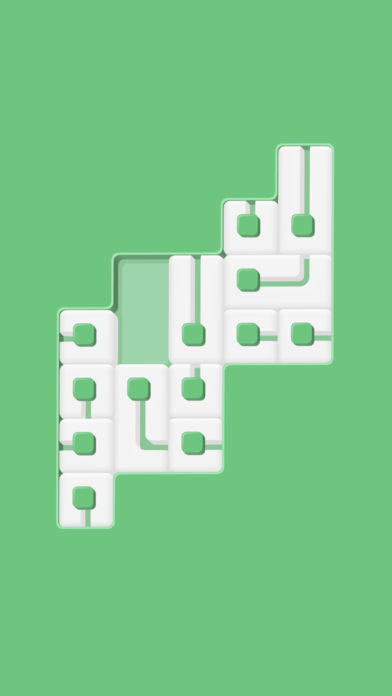 iTunes Description
Its my fourth puzzle game after "Hook", "Klocki" and "PUSH".

As always its a minimal experience with no text at all.
Just chill and try to solve all 50 levels.

Thanks for playing!
Forum Thread: Up Left Out (by Maciej Targoni)
---
VectorMan Classic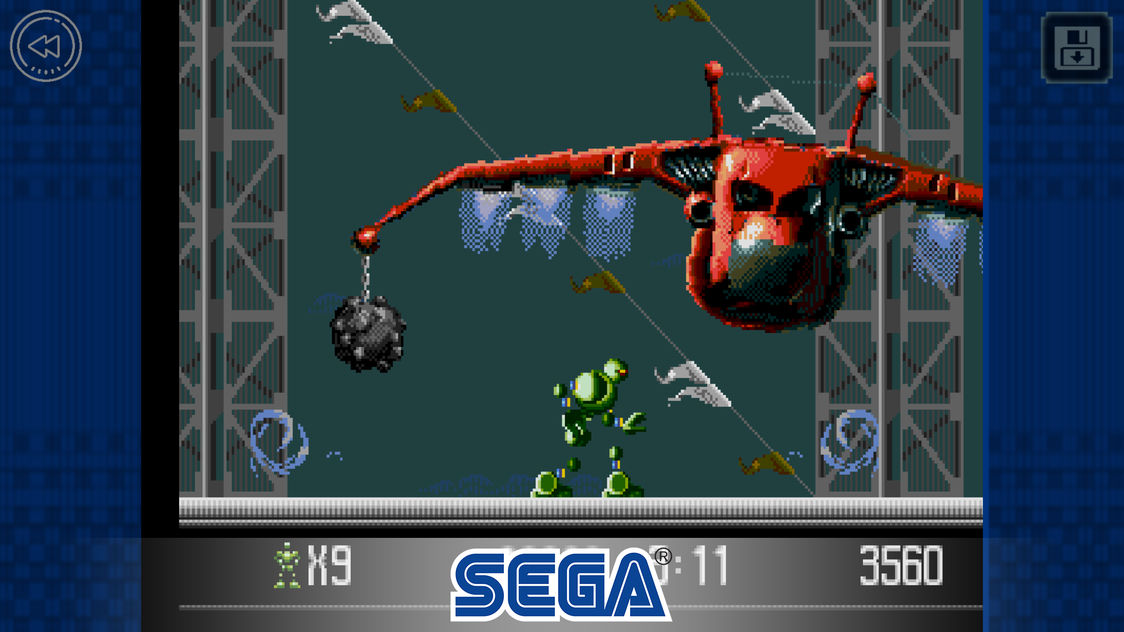 iTunes Description
Earth 2049 – a toxic hellhole ruled by robots! Only you, VectorMan, can save the last remaining humans from extermination by the evil dictator Warhead. Now available on mobile, play free and rediscover SEGA's ground-breaking pre-rendered stunner!

Brawl, blast, morph and bomb your way through 16 lethal levels of mechanized mayhem. Collect devastating power-ups and morph your body into killer weaponry to end the robots' toxic reign!
Forum Thread: VectorMan Classic (by SEGA)
---
War of Emblem – Legend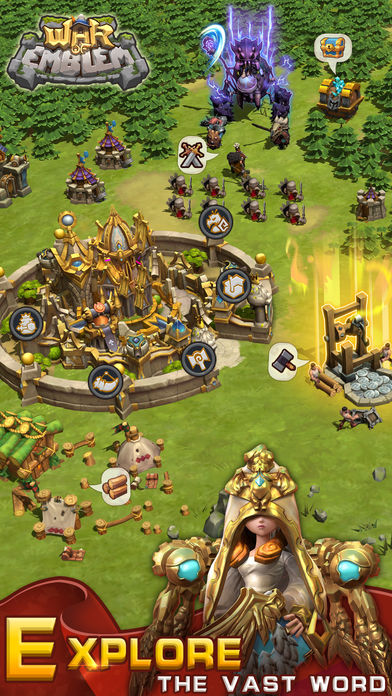 iTunes Description
A new version is comming! Get ready for the next stage of warfare with the free strategy MMO War of Emblem !Start your wonderful journey,choose your favorite heroes, make new friends, and charge fearlessly into war! Strike down your foes and build an empire!
Forum Thread: War of Emblem – Legend (by BeingFun Studio)
---
Whacka Mole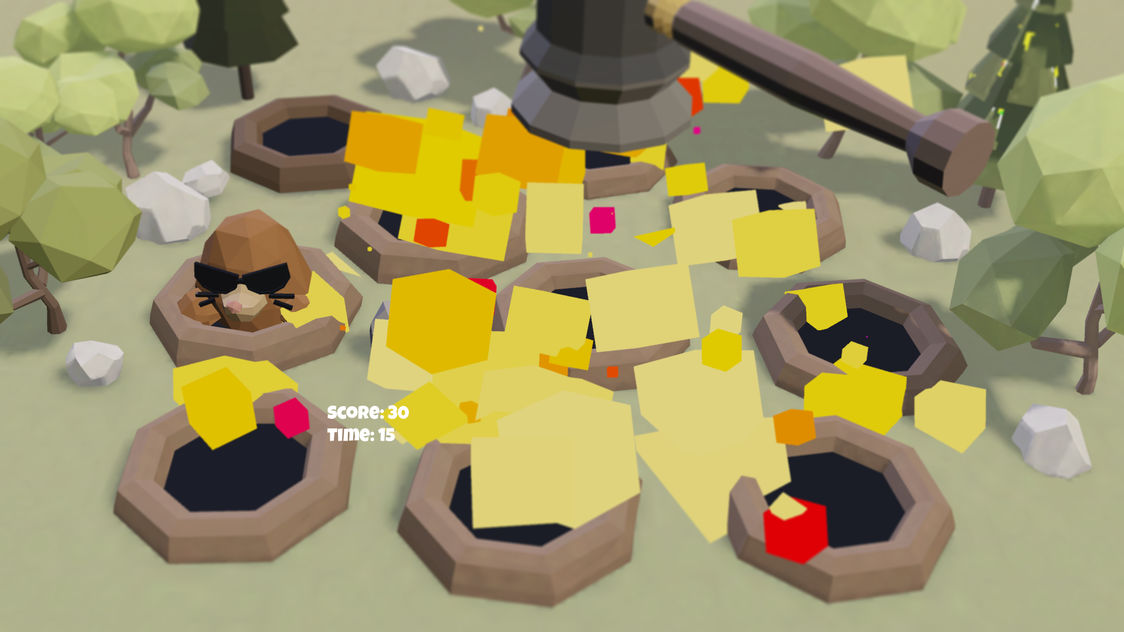 iTunes Description
Whacka Mole is a ridiculously addictive classic whack a mole game for the whole family that has taken the web by storm. Tap a mole to whack it and try to whack as much moles as possible. Hit the best score in your essential skill.

Features:
• Endless insanely addictive gameplay
• Easy to learn and fun
• Nice polygonal 3D graphics
• Professional music.
Forum Thread: Whacka Mole (by Briogames)
---