The idea behind the TouchArcade Game of the Week is that every Friday afternoon we post the one game that came out this week that we think is worth giving a special nod to. Now, before anyone goes over-thinking this, it doesn't necessarily mean our Game of the Week pick is the highest scoring game in a review, the game with the best graphics, or really any other quantifiable "best" thing. Instead, it's more just us picking out the single game out of the week's releases that we think is the most noteworthy, surprising, interesting, or really any other hard to describe quality that makes it worth having if you were just going to pick up one.
These picks might be controversial, and that's OK. If you disagree with what we've chosen, let's try to use the comments of these articles to have conversations about what game is your game of the week and why.
Without further ado…
Ark: Survival Evolved
Ark: Survival Evolved (Free) from Studio Wildcard has been something of a work-in-progress for years now. It originally launched in early access back in 2015, with its "final" release not coming until just last year. I remember hearing murmurs of how awesome the game was back at E3 2015 and the game seemed to garner quite a following during its early access period. By the time the final launch came around it had a built-in audience already, and as cool as this all is and as much great things as I've heard about Ark, I never actually tried it out myself. I also never in a million years expected that it would eventually arrive on mobile as it did this week, but here we are, and finally I had the perfect excuse to dive into the dinosaur-filled world of Ark.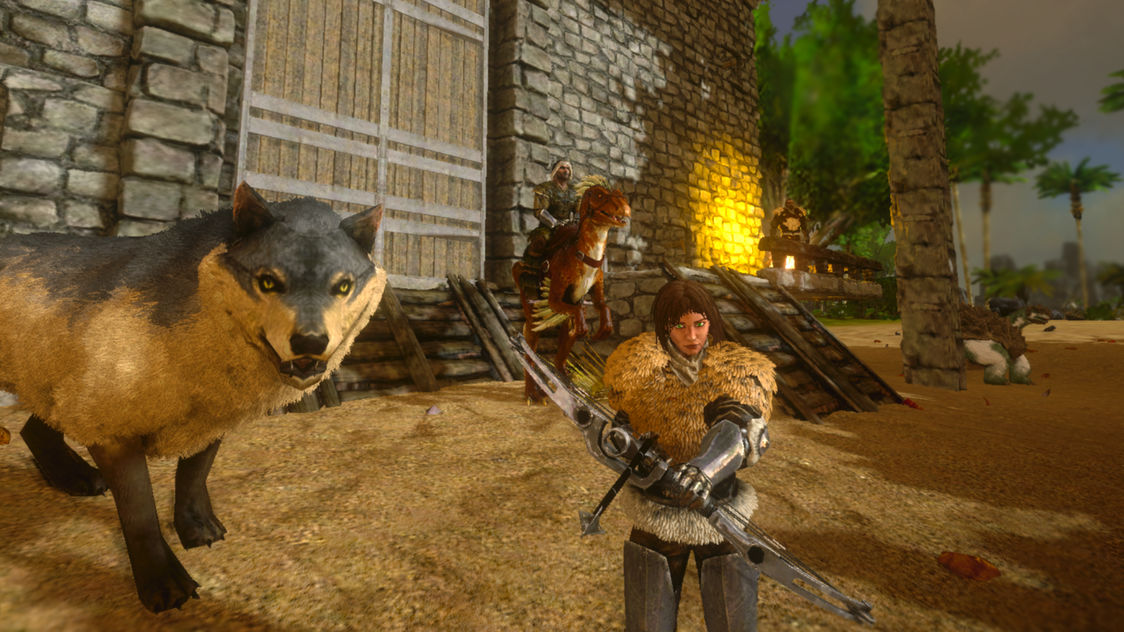 So why didn't I expect Ark on mobile? Well, this is a HUGE open-world sandbox survival game, and as far as mobile hardware has come in recent years, it still seemed too "heavy" to work well on a mobile device. And in some ways it is: Your battery is no match for the massive world of Ark and even the App Store description warns the game is only compatible with iOS devices of the past couple of years. This is a demanding game, but that also means that you're getting essentially the full experience on mobile that you'd get on other platforms. That means a full single-player survival adventure that actually has an end, as well as a full multiplayer suite where you can fight dinos and build towns with people all over the world. I know we've been getting some pretty full-fledged ports on mobile in the past year or so, but games like Ark running on my little iPhone still blow my mind.
Ark on iOS is a free to play game as it is on other platforms, and like an MMO you can subscribe monthly or yearly to get extra benefits out of the experience. You can also totally play for free though, as I've been doing, and so far it's been just fine. I got that same exhiliration I felt when I first played Minecraft years ago as I washed up onto an island in the world of Ark and had to harvest resources and craft items just to get by. And once I branched out to explore a bit, my heart almost jumped out of my chest when I first encountered one of the game's many dinosaur creatures.
I've really just scratched the surface of what you can do in Ark, but I'm having a blast already and providing I can keep in close proximity to an outlet, I plan on burning my whole weekend in this amazing world. If you have a device that can handle it and are craving an incredibly deep game you can sit down and spend hours with, there's no reason not to give Ark: Survival Evolved a shot for free, and I hope these types of bigger experiences continue to arrive on our magical little mobile devices.