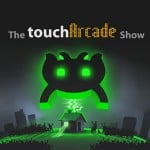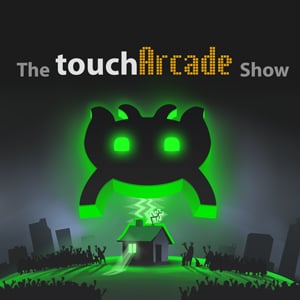 We've been working hard on restoring all the functionality of the app to the new web site, and have spent most of the day today putting the finishing touches on getting the watch list online. If you had a watch list before in the app or on the web site, none of that data has been lost, and it all should be back online very soon. We're still optimistic we get it up today, but it might sneak into early next week. All this work on the site means we didn't end up with enough time left in the day to record a podcast this week, so we're digging into the archives and turning the clock back all the way to 2011 when Canabalt ($2.99) was red hot and the subject of one of our biggest and earliest pricing debates in our community- as Canabalt was (and still is) totally free to play online in a bunch of different Flash game portals. It was a weird time, but going back and listening to these early interviews from creators like Adam is absolutely fascinating.
Now days, Adam and his wife Bekah run the game studio Finji out of Grand Rapids, Michigan. Feist (Free) is the latest game of theirs on iOS, but if you've got a Switch, Night in the Woods is on sale right now as part of an E3 promotion. Night in the Woods is a game I think everyone should play, because it's a title that I could write two reviews for: One where I don't really like it, and one where I love it, and they'd both have totally different, totally valid reasoning. I've got lots of complicated feelings about it.
Most recently, Tunic made a big splash at E3, with ultra positive reactions across the internet which can be largely summed up as "Oh man, it's Zelda where you play as a cute fox, I'm totally in". Currently, the plan is to launch Tunic on the Xbox One and Windows… But I've got my fingers crossed that it eventually makes its way to other platforms.
Anyway, I hope you guys enjoy this blast from the past. We'll be back next week with a regular episode of The TouchArcade Show, and hopefully more good news on the progress of the development of the new site.
Original show notes:
On this week's bonus edition of The TouchArcade Show, a crew of three — count 'em! — chat with indie games visionary and creator of Canabalt [$2.99], Semi Secret Software's Adam Saltsman. The conversation kicks off with a light discussion of Adam's oddly elaborate sandwich and then into other much more hard-hitting topics such as the themes and ideas that went into, ultimately, the creation of Canabalt, what Adam offers the indie games community, and several of his other games including Zits & Giggles and Wurdle [$1.99], one of the first iOS word games to hit the App Store.
Stitcher
:
The TouchArcade Show
via
Stitcher Radio for Podcasts
RSS Feed
:
The TouchArcade Show
Direct Link
:
TouchArcadeShow-Bonus-006.mp3